New Jersey is a family-friendly state that offers many advantages for households. One of the major draws to the "Garden State" is its vast educational opportunities.
The state has some of the country's largest and most reputable schools, attracting diverse and uniquely gifted students worldwide.
With vast academic programs and extracurricular activities, the institutions guarantee students a rich and diverse educational experience. But just how large are the respective institution's student populations?
This comprehensive review will make your work easier by covering the state's 13 largest learning institutions, from prekindergarten to K-12 to colleges.
LEAP Academy University Charter School
130 North Broadway, Camden, NJ 08102
Leap Academy University Charter School serves the small city of Camden, NJ. One of the largest schools in the state and country, the public charter school offers a comprehensive education program.
In addition, the facility promotes scholastic brilliance and community development through its education, leadership, and partnership approach. The school has achieved impressive results by providing high-quality education.
Leap Academy has 1,557 students from kindergarten to 12th grade. The diverse student population comprises 100% minority students, of whom 85% come from economically limited backgrounds. Leap Academy has 105 certified full-time teachers, with 49.7% having three or more years of experience.
Leap Academy University Charter School isn't among the best-performing schools in terms of statewide examinations or graduate levels.
Marion P. Thomas Charter School
88-108 Shipman Street, Newark, NJ 07102
Newark's Marion P. Thomas Charter School also ranks high among the largest elementary schools in New Jersey. Reputable for its high academic standards and student graduation levels, the school boasts a dedicated staff team that works diligently to guide learners to attain their highest potential socially and academically.
Marion P. Thomas has a diverse student body of 1,481, with 100% minority enrollment and 83% financially limited students. In addition, the school has 87 full-time teachers and seven school counselors, with a teacher-student ratio of 1:17, and 49% of full-time teachers are certified with over three years of experience.
Marion P. Thomas Charter School ranked 1013 in the state and 43 in the charter category, and 34 in New Jersey Charter Middle Schools.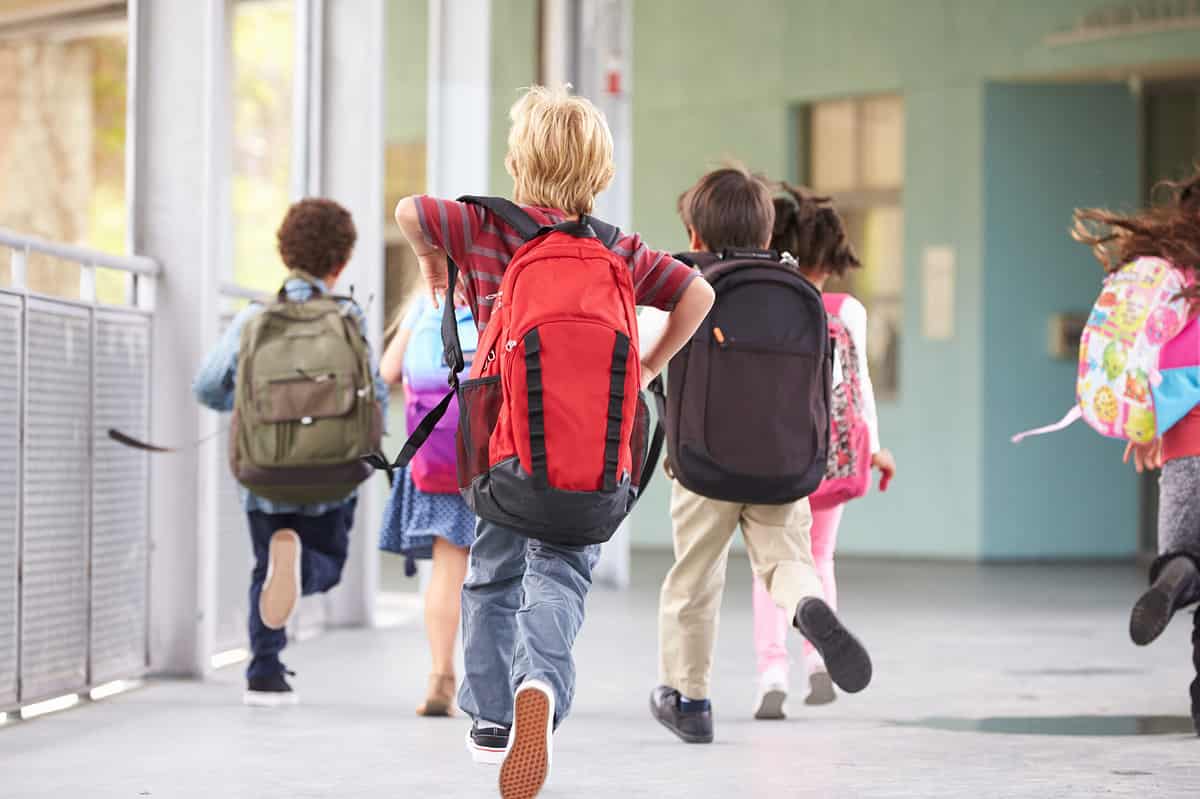 Lincoln Elementary School
1206 63Rd St, North Bergen, NJ 07047
The reputable Lincoln Elementary School also ranks among the largest facilities in the state. The school is situated in New Jersey's North Bergen suburb and boasts an amazing faculty and staff dedicated to the highest quality of education. They aim to guarantee a nurturing, safe environment that enables academic and personal growth.
Lincoln Elementary serves a diverse student group of 1,422 scholars from prekindergarten to eighth grade. The facility's minority enrollment is 90%, and 53% of apprentices are from financially pressed backgrounds.
Lincoln Elementary is also home to 106 board-certified tutors partnering with one school counselor. The population translates to a teacher-student ratio of 1:13, equal to the district. So once here, your child can get their tutors' full attention.
Lincoln Elementary School is ranked 1025 in New Jersey Elementary Schools and 5-6 in North Bergen School District Elementary Schools.
College Achieve Central Charter School
365 Emerson Ave, Plainfield, NJ 07062
With a welcoming culture and futuristic vision, College Achieve Central Charter School is a favorite for numerous Plainfield, New Jersey families. The school opened its doors in 2013, and its founder's primary objective was to create a conducive learning environment for adequate academic preparation. Since then, the school has maintained a reputation for preparing students for academic excellence and equipping them with the skills to be valuable community members.
College Achieve serves 1,353 dedicated scholars spanning from kindergarten to twelfth grade. This population is composed of 52% schoolgirls and 48% schoolboys. Interestingly, all these students belong to minority groups, and 76% face economic limitations and require financial aid.
College Achieve employs 69 board-certified teachers and four qualified counselors. They all work full-time, resulting in a teacher-student ratio of 1:20. This is quite high but doesn't really affect the quality of education since 89% of the faculty members are certified, and 24.4% have over three years of experience.
College Achieve ranks 1028-1370 in the state and 45-60 among New Jersey's charter elementary schools.
North Star Academy Charter School of Newark
10 Washington Place, Newark, New Jersey
North Star Academy Charter School in Newark doesn't consider itself a learning facility but a community where each learner feels loved and nurtured to be at their excellence level at all times. Established in 1997, the school boasts a dedicated faculty team that strives to ensure student success at all education levels.
The free public school is home to 3,500 students between kindergarten and twelfth grade. This populace comprises 49% male scholars and 51% females, with 86% of them coming from financially disadvantaged families. Fortunately, the school offers reduced-price and free lunch programs, catering to 10% and 76% of the students.
North Star Academy is also home to dedicated and experienced teachers who equip learners with the social and academic skills they need to triumph in their next levels of study. As a result, the student body comprises deep thinkers, passionate debaters, and thoughtful learners.
This culture has made North Star Academy one of the best-performing in the state. The facility ranks top among the state's charter schools and has maintained its reputation as a top-performing facility throughout the years.
Team Academy Charter School
60 Park Place, Newark, NJ 07102
Located in Newark, NJ, Team Academy seeks to empower each learner for a productive life to make positive contributions to their community. The faculty implements hands-on learning activities, helping students cultivate lifelong learning skills. In addition, the school offers various extracurricular activities, including after-school programs and electives.
The student population of Team Academy is 5,263, with a diverse mix of 51% schoolgirls and 49% schoolboys. Like most of its peers, all students are part of a minority group, and 86% of them come from low-income families.
Team Academy Charter School employs one of the largest staff teams in the state. The facility boasts 193 national board-certified instructors and 17 full-time school counselors, so the teacher-student ratio equals the district's at 1:27.
Great Oaks Legacy Charter School
909 Broad Street, Newark, NJ 07102
Reputed as one of Newark's innovative and high-performing middle schools, Great Oaks Legacy strongly emphasizes developing the competencies necessary for college preparatory study while also fostering personal discipline and a decent personality. As a result, students here aspire to be among the highest performing in the country.
Great Oaks Legacy Charter School serves PK-12 and has a total enrollment of 1,880 students. Of this, 50% are girls, and 50% are boys. Additionally, the facility enrolls 84% of economically underprivileged students.
The teacher-student ratio at Great Oaks Legacy is 32, consistent with the district. This is due to the school's 58 full-time teachers and one full-time school counselor. Besides their remarkable qualifications, the entire staff team also works collaboratively to create the most enabling learning environment possible.
Great Oaks Legacy Charter School is widely recognized as one of Newark's most innovative and high-performing middle schools. However, the school is ranked 307th in the state and 28th among the charter elementary schools in the state.
Union City High School
2500 Kennedy Blvd, Union City, New Jersey
Union City High is one of two high schools in New Jersey's Union City School District. Since opening its doors, the school has remained committed to creating lifelong learners while instilling character and integrity through 21st-century skills. The highly effective staff promises a safe, positive environment and strives to develop productive society members who are career and college-ready.
Union City High has a total enrollment of 2,781 students, with a 98% minority enrollment. The full-time equivalent educators are 179.
At Union City High School, stakeholders collaborate to bridge cultural connections while meeting the needs and learning styles of a diverse group of learners. This approach has been crucial to the school's unique culture and quality of education.
In the National Rankings, Union City High School ranks at position 6,466. In addition, the school ranks at position 223 in the state, boasts a graduation rate of 86%, and has a college readiness index of 14.3 out of 100.
Clifton High School
333 Colfax Avenue, Clifton, New Jersey 07013
Clifton High provides an inclusive and diverse educational environment for one of the largest student bodies in the state. But despite its large size, the facility aims to create a small-town atmosphere.
The highly qualified faculty delivers quality education through various courses, including College Prep, AP, Honors, and college levels.
Clifton High School's student body comprises 55% schoolboys and 45% schoolgirls, with 2,798 enrolled. The facility has one of the highest percentages of economically limited learners, at 56%. In addition, 48% and 7% benefit from the free and discounted lunch programs.
Clifton High School employs 214 full-time educators, all of whom are certified with decades of combined experience.
According to the National Rankings, Clifton High School takes up position 8,625. The facility also ranks at position 279 in the state. Moreover, the facility boasts a graduation rate of 87%, and the college readiness index is 15.4/100.
Bridgewater-Raritan Regional High School
600 Garretson Road, Bridgewater, New Jersey 08807
Bridgewater-Raritan High, famous as BRHS, is a renowned institution with a reputation for prioritizing, prioritizing high standards and constant improvement. One of the most expansive high schools in the state, BRHS is the culmination of a collective community effort to guarantee the best learning experience for their children.
Bridgewater-Raritan High is dedicated to a four-year commitment to refine learners' interests, mental power, talents, and proficiencies through its rigorous study program and enriching extracurricular activities. The school's ultimate mission is to empower students to take the lead in improving society and the world.
BRHS has a diverse enrollment of 2,716 students from ninth to twelfth grade. The facility boasts an almost balanced gender distribution of 48% girls and 52% boys. In addition, the school's economically limited population is 11%, with 9% and 3% registered in the school's subsidized lunch programs. In addition, BRHS has 220 full-time equivalent teachers, resulting in a teacher-student ratio of 12:1.
BRHS ranks 1,636 nationally and has a college readiness index of 42.0/100, indicating a high level of preparation for advanced education levels.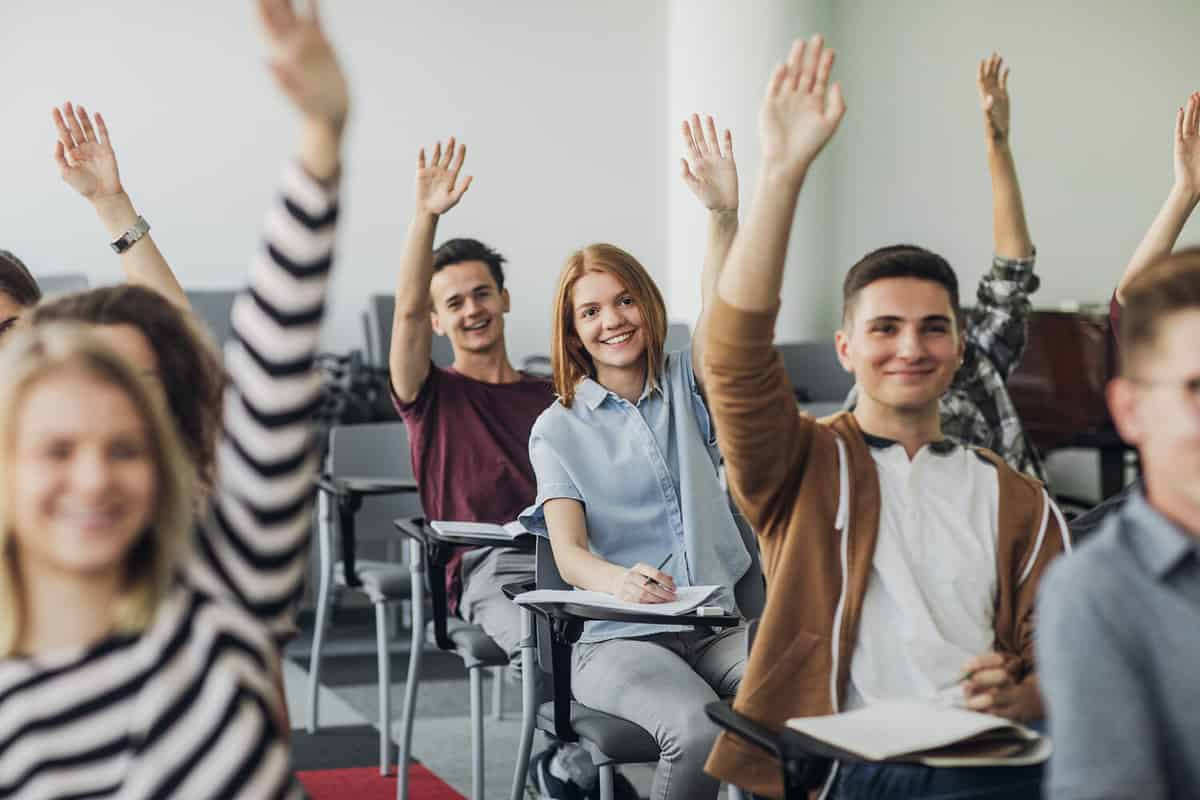 Rutgers University-New Brunswick
57 US Highway 1 New Brunswick, New Jersey 08901
Beyond the books, hands-on learning opportunities can better prepare college students for the careers of their dreams. This is how Rutgers University, New Brunswick, provides valuable and highly desirable job skills to its massive population of tomorrow's leaders.
Rutgers University is arguably the largest higher learning institution in New Jersey. The facility has a total population of 50,804, with 71.2% of students enrolled as undergraduates and 28.8% as graduate students.
But despite its massive size, the school provides a personalized learning experience through its smaller schools and academic departments. As a result, students easily access support, and graduates are highly sought-after by top companies.
In addition, the school's honors college provides exceptional opportunities from the start, including research exposure, collaboration with faculty and students, and even one-on-one conversations with live-in faculty.
Rutgers University is ranked 55th nationally, 19th in the "Top Public Schools" category, and 194th among the "Best Value Schools."
Montclair State University
1 Normal Ave. Montclair, NJ 07043
While most colleges promise unmatched learning experiences that prepare learners for the most fulfilling and potentially lucrative careers, only a few can match the education standards at Montclair State University.
Montclair State University is known for its strong commitment to creating opportunities that benefit students and the community. But all that aside, the globally renowned public university ranks second largest in New Jersey.
Rowan University serves a population of 20,744 learners. Of this, 77.6% (16,000) are undergraduates, and 22.4% (5,000) are graduate students. The university has grown significantly since its establishment in 1923 as a teacher preparation college. Today, the facility offers a diverse range of online and class-based programs.
The campus spans 196 acres in a suburban setting, offering a personalized learning environment with a student-to-faculty ratio of 17:1. The institution also strongly emphasizes practical research and innovation.
Rowan University
Rowan University first opened its doors in 1923. Since then, the public research facility has grown to join the top 100 universities in the country.
The institution serves a diverse student body of 22,000 learners who take part in professional certificates and bachelors to doctoral degrees. Undergraduate students comprise 79.4% of the population.
Rowan University sits on a 196-acre campus, enabling the school to provide a practical research focus on the intersection of medicine, business, science, and engineering while emphasizing undergraduate education excellence.
Rowan's reputation for innovation, commitment to affordable learning, unmatched education quality, and establishment of public-private partnerships has earned the facility national recognition.
Classified as an R2 institution for high research activity, the higher learning institution boasts The Chronicle of Higher Education acknowledgment as the country's third fastest-growing public research university in the nation. The school also ranks 194 nationally, 100 in Top Public Schools, and 122 among the Best Value Schools.
Preparing Learners for the Future through Quality Education in New Jersey
New Jersey's family-friendly reputation and exceptional educational opportunities have made the state a top destination for households seeking quality education for their children. In addition, the state's large schools, such as Montclair State University and Rowan University, offer various academic programs and research opportunities. Thus, students can access the best resources to achieve their academic goals.