The state of New York is globally renowned as a capital of innovation, culture, and creativity. Its capital city is also a world-recognized financial center reputable for the hustle and bustle of among the most fast-paced city lifestyles.
In addition, The Empire State is widely recognized as a global center for education, boasting a rich history of pioneering breakthroughs in education, research, and innovation.
It boasts a vast network of elementary, secondary, and higher learning facilities and is home to cutting-edge research facilities. All these have made it a beacon of educational excellence and a hub of intellectual activity. As a result, the region draws students, scholars, and education professionals worldwide.
But just how large are the institutions in this state? This comprehensive piece takes you through the 13 largest schools in the state to give you an idea of just how massive they are.
Yeshivah of Flatbush
919 E 10th St, Brooklyn, NY 11230
Yeshivah of Flatbush opens our list of the best elementary schools in New York. The private school in Brooklyn stands out for its vast population, welcoming culture, specialized instruction programs, and child-centered, quality tuition. Established in 1927, the facility has been at the forefront of the nation's Jewish education, setting the standards of merit emulated by its statewide peers and other facilities.
Yeshivah of Flatbush Elementary caters to 1,329 students, and the school's minority enrollment rate is 0.2%. In addition, the school has 137 classroom teachers, leading to a teacher-student ratio of 1:10.
Yeshivah of Flatbush seeks to empower each learner to develop exceptional intellect and admirable character. The faculty guides young learners through the school's rigorous general studies and Torah b'Ivrit programs. In addition, students take part in vigorous co-curricular activities in a nurturing and supportive environment.
Consequently, the school is among the topmost ranking in the district in terms of academic performance and elementary student preparation.
Canandaigua Primary-Elementary School
90 W Gibson St, Canandaigua, NY 14424
Canandaigua Primary-Elementary School in New York is reputable for fostering a community based on love, cooperation, and inclusion. The school engages each learner through world-class educational experiences that guide them toward their sense of purpose.
Canandaigua Primary hosts a population of 1,434 scholars, including a nearly equal balance of male and female students. While minority enrollment is low at 13%, over a third of students are economically disadvantaged.
In addition, the school boasts a student-teacher ratio of 11, so students can receive more individual attention and support from the school's 126 educators and two full-time counselors. The dedicated staff members encourage active participation from the school community to empower students.
Canandaigua Primary is dedicated to creating an inclusive community where students feel empowered to explore and find their purpose in life. Through world-class educational experiences, staff members strive to engage all learners and encourage them to have their voices heard.
Canandaigua Primary-Elementary School ranks in position 1,610 in the latest state-required examinations. In addition, 45% of learners here passed math, while 38% are proficient in reading.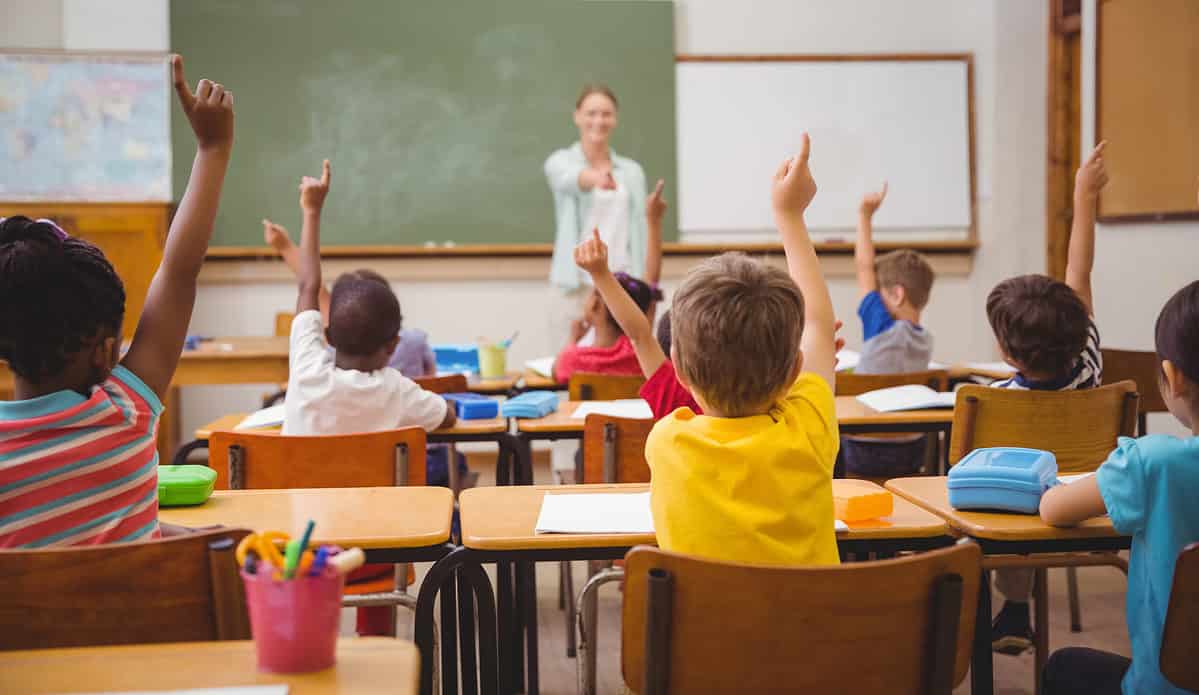 Beth Rivkah Elementary School
470 Lefferts Ave, Brooklyn, NY 11225
Beth Rivkah is more than just an educational institution; it's a movement that has been raising students to recognize their potential since opening its doors for the first time. The facility is reputable for offering exceptionally high education levels, and students who pass through this system grow into valuable global citizens.
Beth Rivkah Elementary caters to over 2,500 students, comprising wide-eyed preschoolers, curious adolescents, and self-driven young adults. The culturally diverse and gifted learners experience a comprehensive education program from preschool to seminary. In addition, 87% of learners are studying under the school's tuition scholarships.
The school has five campuses catering to every age and level, with 2,302 students attending from first grade through seminary.
With a legacy of over 80 years, Beth Rivkah has produced more than 5,509 alumni who are making a difference in schools, communities, and homes globally.
Charter School for Applied Technologies
2303 Kenmore Ave, Buffalo, NY 14207
Charter School for Applied Technologies, famous as CSAT, opened its doors in 2001. In just over two decades, the school has grown to join the most established facilities in the state. In addition, the school has maintained a tradition of quality education.
CSAT caters to upwards of 2,300 students in 19 different school districts throughout Western New York. The student body constitutes 52% schoolgirls and 48% schoolboys, with 85% of learners coming from minority communities. Moreover, 82% are from financially limited backgrounds. This diverse student population is housed in three distinct buildings catering to the institution's elementary, middle, and high school sections.
CSAT has 178 teachers and eight counselors, all focused on delivering a highly effective student-focused program. A high percentage, 95%, of these specialists are board certified, and 91% have served for at least three years.
As a result, CSAT boasts an impressive academic record, with 98% of its students scoring at or exceeding the math and reading proficient levels.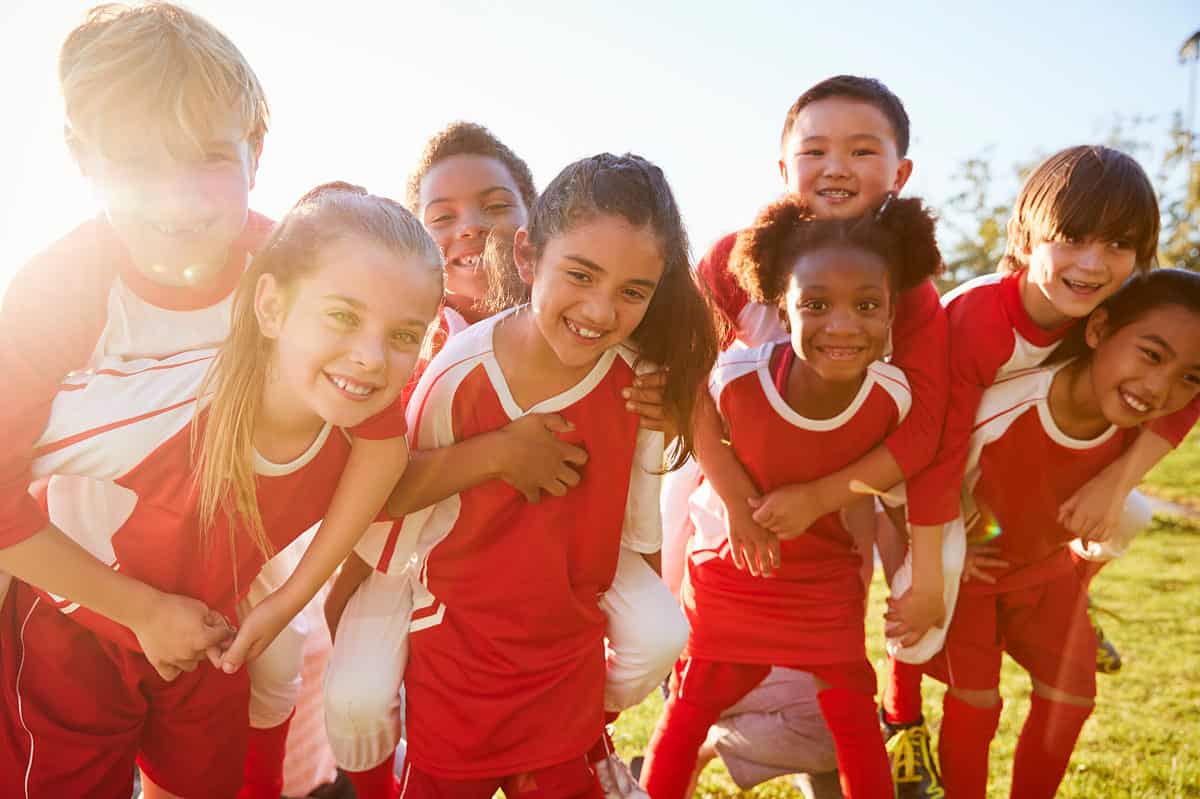 Is 61 Leonardo Da Vinci
98-50 50Th Ave, Corona, NY 11368
61 Leonardo Da Vinci in Corona, NY, also stands out among the largest middle schools in the state. The school maintains a clear mission to empower every learner to succeed academically and grow into reliable decision-makers who positively impact their communities. In addition, the facility's primary focus is on providing the skills necessary to pursue rewarding careers and achieve long-term economic stability.
Is 61 Leonardo Da Vinci caters to 2,120 students between grades 6-8. This student body comprises 51% males and 49% females, with a 99% minority enrollment. In addition, the school enrolls 94% of financially limited learners. All these students depend on the dedication, skills, and guidance of 174 accredited tutors, hence a 1:12 teacher-student ratio.
The school ranks in position 717 among its peers in New York state. It also takes up position 273 in the public school district. Moreover, 24% of students passed the math proficiency level, and 31% attained the same for reading. The school also boasts impressive online reviews, as evident in its 6/10 GreatSchools summary rating.
KIPP Infinity Charter School
625 W 133 St-Rm 308D, New York, NY 10027
At KIPP Infinity Middle School, every student is encouraged to envision and forge toward their desired future. The massive, highly reputable facility encourages this to benefit the learners and the community.
With 1,893 students enrolled in grades K-12, the school has a balanced gender distribution, with 51% female and 49% male students. Moreover, the school prides itself on its student population diversity. About 99% belong to minority groups, and 89% come from economically disadvantaged backgrounds.
KIPP Infinity boasts a low student-teacher ratio of 11, thanks to its 175 teachers and one counselor. Most KIPP Infinity's teachers (88.9%) have taught for over three years, and 61% are board-certified.
KIPP Infinity Charter School hires 175 full-time tutors and a full-time student counselor. This translates to one of the lowest teacher-student ratios of 1:11, so students get the full
attention and customized assistance they need. Moreover, 61% of the faculty members are nationally accredited, and 88.9% have taught for over three years.
As a result, KIPP Infinity School is among the best performing in the district and state. According to the latest statewide test score results, 98% of the students achieved or exceeded the reading and math proficiency levels. This performance is impressive and among the greatest attractions for families in the school's district and beyond.
The Is 73 Frank Sansivieri Intermediate School
70-02 54Th Ave, Maspeth, NY 11378
73 Frank Sansivieri Intermediate School in the bustling city of Maspeth, New York. The institution is a melting pot of diversity, comprising a massive community of students, educators, administrative assistants, and non-teaching staff speaking over 30 languages.
Is 73 Frank Sansivieri Intermediate School caters to 2,092 students, comprising 48% female learners and 52% males. An overwhelming 89% of this population comes from minority backgrounds, while 77% face financial difficulties and need assistance.
The school has a student-teacher ratio of 14 and boasts 151 qualified and experienced teachers. Given its vast student population, the school has five academies functioning as "small learning communities" within a larger institution.
Is 73 Frank Sansivieri Intermediate isn't an exceptionally high-ranking institution, but students perform above expectations. The facility ranks 207 in the state and 112 in the district. In addition, 57% of learners accomplished the math proficiency level, while 55% achieved the level for reading.
Francis Lewis High School
58-20 Utopia Pky, Fresh Meadows, New York 11365
Francis Lewis High School doesn't just boast an incredibly high population. Rather, it's also a top-tier educational institution with an impressive "A" rating. With a strong emphasis on community, the facility takes pride in preparing every learner for success beyond their academic years.
Francis Lewis High serves 4,364 scholars between the ninth and twelfth grades. About 85% of learners come from minority communities, and 71% face economic challenges. Fortunately, the school ensures that most learners get the assistance they need to accomplish their academic objectives.
Francis Lewis High School hires 249 full-time equivalent tutors, so the teacher-student ratio is 1:18. The ratio is relatively higher than most schools in the district. Still, the educator's unique instruction methods ensure personalized attention targeting each learner's personal capabilities and needs. In addition, the teachers leverage an advanced data system to monitor learner achievement and progress.
Apart from being one of the largest facilities in the state, Francis Lewis High School is also a top performer. The school ranks 667th nationally, 68th in the state, 91 in the New York metro area, and 32 in the district. In addition, the facility boasts a college readiness rank of 61.4/100 and a 90% graduation rate.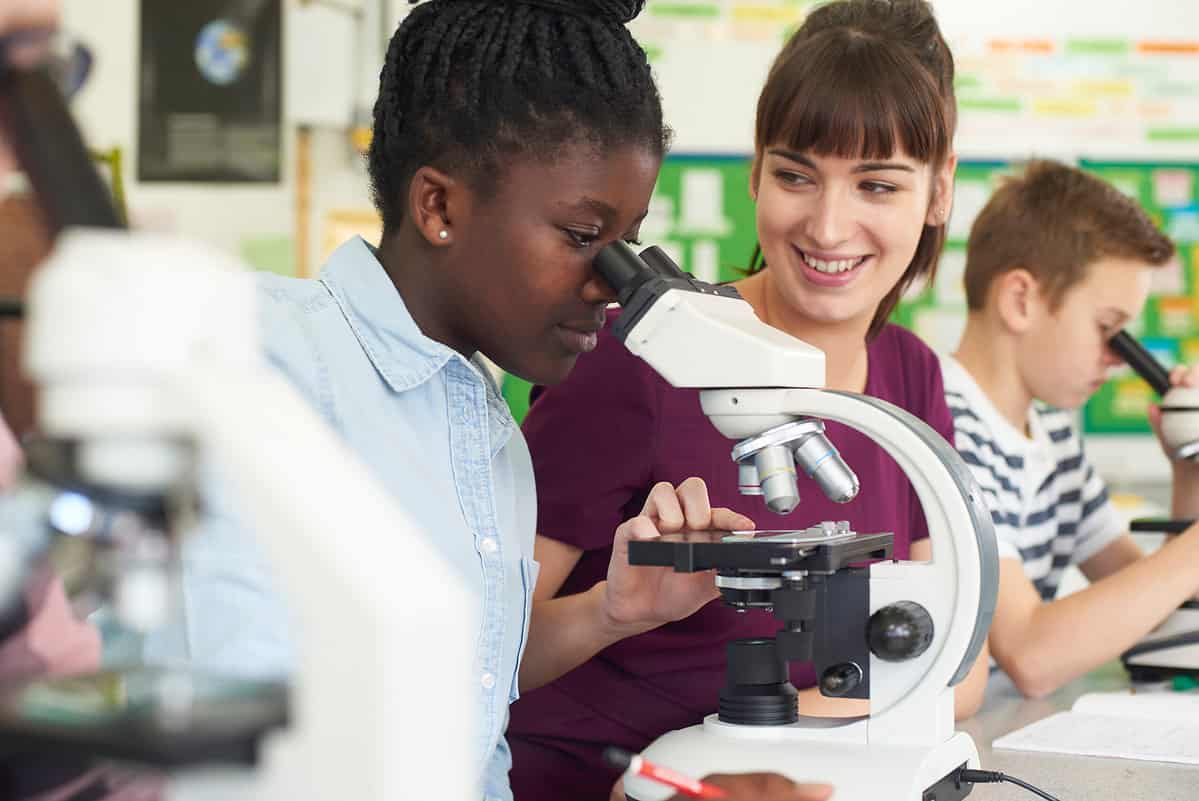 Fort Hamilton High School
8301 Shore Rd, Brooklyn, New York 11209
Fort Hamilton High School's primary focus is to achieve academic and extracurricular excellence, even in adversity. By fostering a loving, inclusive, and committed community, the top-ranking New York institution tackles educational, environmental, and social challenges head-on to ensure learners grow into valuable members of society.
Fort Hamilton High School is home to 4,628 scholars. This culturally diverse community comprises students from over 60 nations, 52% males and 48% females. In addition, 73% of learners face economic hardships, leveraging the school's incentivized lunch programs.
Fort Hamilton High hires 241 board-certified educators (full-time equivalents), translating to a 1:19 teacher-student ratio. This dedicated and experienced team strives to prepare each learner to meet and exceed the school's rigorous program and the educational challenges established by the district and state education departments.
Fort Hamilton High ranks 5,017 nationally, 447 in the New York metro area, and 451 in the state. In addition, the school ranks in position 150 in the district with an 80% graduation rate and a college readiness index of 33.5/100.
Brooklyn Technical High School
29 Ft Greene Pl, Brooklyn, New York
Brooklyn Technical High is arguably the most populous high school facility in the nation. But this isn't the only attribute that makes it stand out. This school strives to unlock each student's potential through an atmosphere encouraging academic, communal, and emotional growth. The facility also focuses on innovative and interdisciplinary approaches to prepare students for leadership roles in academia and society.
Brooklyn Technical High boasts a total enrollment of 5,943, with a Gender Distribution of 40% female scholars and 60% males. In addition, the school's minority enrollment is 76%, and 61% of scholars face economic limitations. As a result, 53% are under the free lunch program, and 8% use the reduced lunch program. In addition, the school has 252 accredited and seasoned tutors.
Brooklyn Technical High School is among the best-performing high schools in the country. The facility ranks 46 nationally, 6 in New York State, and 7th in the New York metro area. Moreover, it ranks 6th in the district and 58 in the STEM category. In addition, Brooklyn Technical boasts a college readiness index of 98.7/100 and a graduation rate of 97%.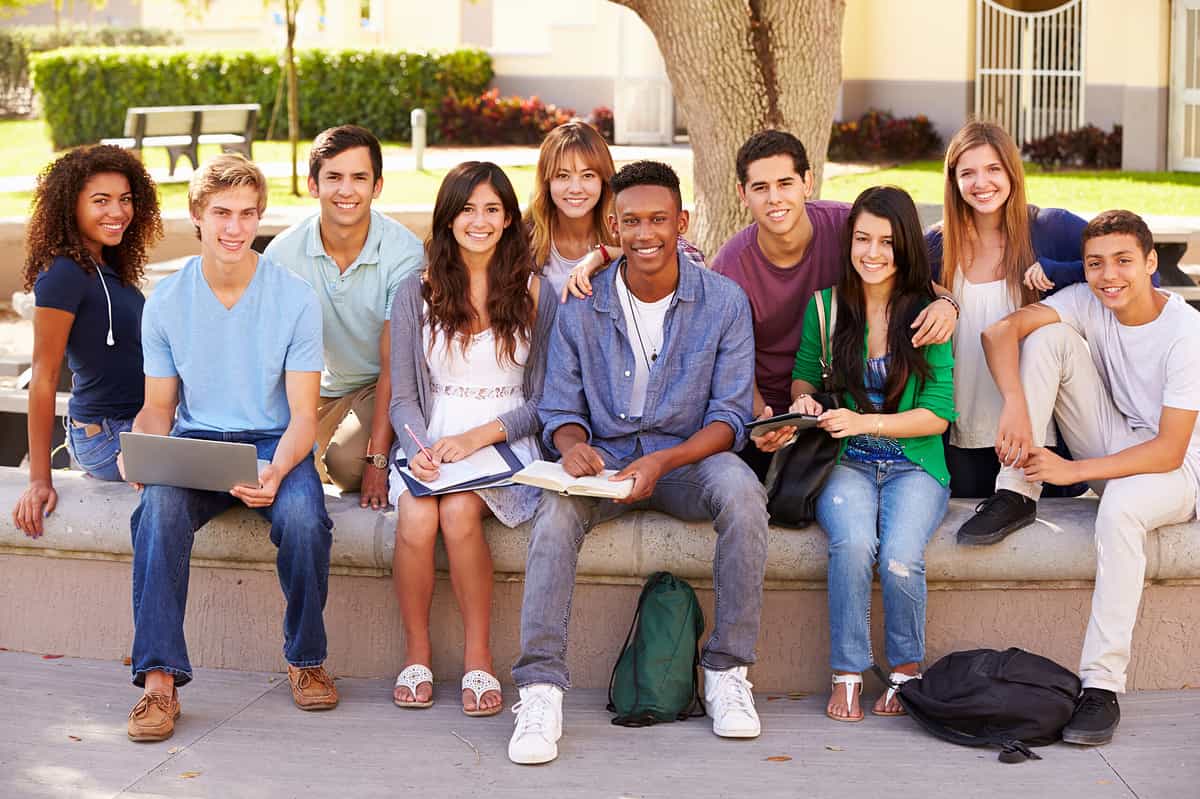 New York University
New York, NY 10012
New York University (NYU) has a rich history of innovation in higher education. The institution embraces urban culture, serves the emerging middle class, and promotes a global perspective across its 20 schools and colleges. This pioneering spirit has made NYU a world-renowned research university, reputable for unmatched academic programs.
NYU has a total enrollment of 58,226 students, with a gender distribution of 42.09% male and 57.91% female students. In addition, 49,397 attend full-time programs, and 8,829 study part-time. The facility also offers an online degree program with an enrolment of 4,757 students.
NYU values diversity and draws students from all over the world, with representation from almost all states in the US and 133 countries. The university seeks to harness the diverse perspectives of its community, ensuring that its scholarship and instruction programs benefit from a broad range of experiences and backgrounds.
Overall, NYU provides a dynamic and innovative learning environment committed to serving the needs of students from diverse backgrounds and preparing them for success in a rapidly changing world.
Notable Alumni
With its rich history and first-rate academics, New York University has produced plenty of successful alumni over the years. Let's look at a few of those names:
Adam Sandler – Actor
Bill de Blasio – New York City Mayor
Spike Lee – Writer and Director
Columbia University
New York, NY 10027
Columbia University in New York is a renowned institution for both research and learning. The institution provides vast opportunities for undergraduate and graduate students to excel in various fields. With a total enrollment of 33,776, the facility boasts a diverse student body comprising 46.29% male and 53.71% female students.
Of the total population, 28,922 students attend full-time, and 4,854 attend part-time. Additionally, the higher learning institution offers an online degree program with an enrolment of 1,494 learners.
Columbia University recognizes the unique opportunity to connect its research and education programs to the vast resources of the thriving New York metropolis. The institution values cultural diversity and prioritizes international perspectives. Thus, it attracts faculty members, administrators, staff, and scholars worldwide to contribute to research and teaching on global issues.
Columbia University's commitment to advancing knowledge and learning at the highest level and sharing its findings with the world is evident in its great national rankings and global reputation. 
Notable Alumni
As such a prestigious school, it's no surprise that Columbia University has several noteworthy individuals that attended the institution. Here are just a few of those former students:
Barack Obama – 44th President of the United States
Julia Stiles – Actress
George Stephanopoulos – Former White House Communications Director and TV Anchor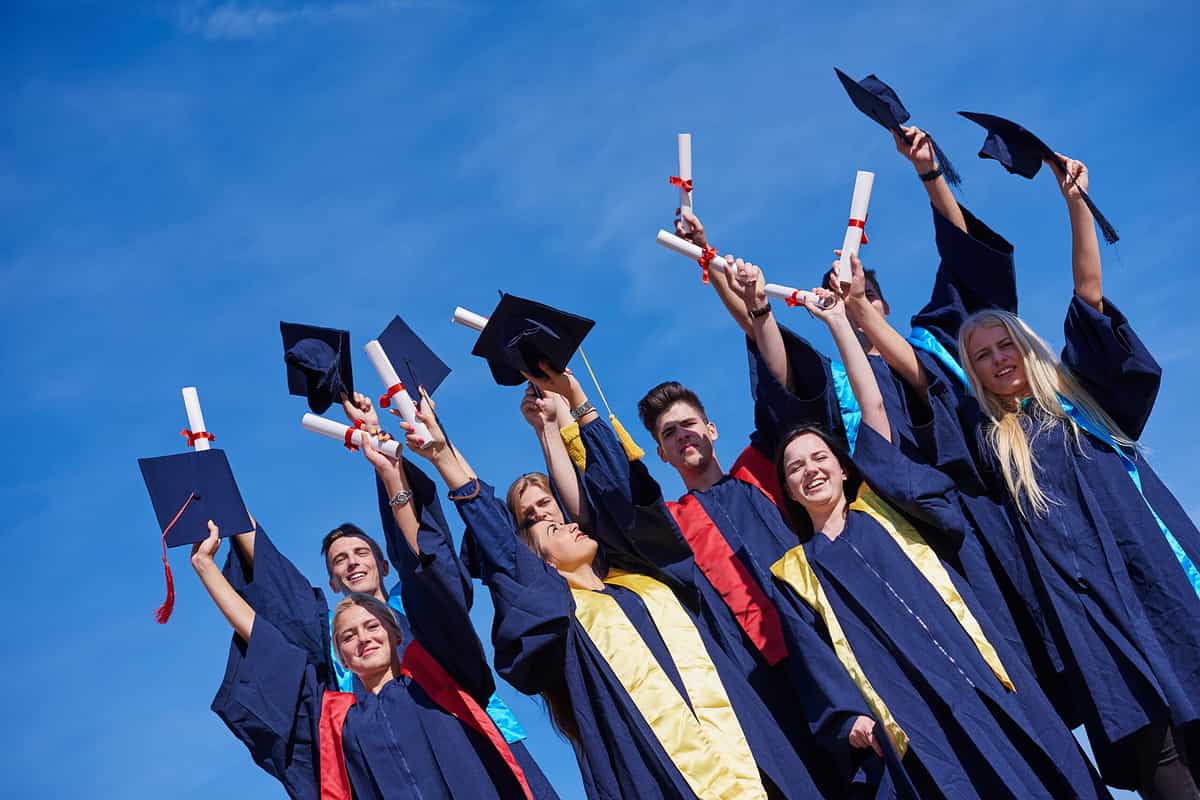 University at Buffalo
12 Capen Hall, Buffalo, New York 14260
The University at Buffalo, located in New York State, is an exceptional and affordable institution that attracts intellectuals and faculty worldwide. In addition, its reputation for excellence has made it a top choice for many looking to further their education.
The university boasts a total enrollment of 32,332 students, including 10,865 graduates and 21,467 undergraduate students. This population is almost even between male and female students, with males making up 51.99% and females comprising 48.01%. In addition, 27,279 study full-time, while 5,053 attend part-time sessions.
The University at Buffalo also offers an online-based with an exclusive enrollment of 3,186. Its diverse and inclusive academic community and wide range of educational opportunities make the school ideal for scholars seeking a high-quality yet affordable education.
Notable Alumni
You needn't be in New York City to attend one of the best universities in the state. The University of Buffalo lives up to that reputation through its noteworthy alumni. Let's take a look at a few of those success stories:
Wolf Blitzer – CNN Journalist
Jeanine Pirro – TV Host
Branden Oliver – NFL Player
Takeaways
New York is a hub for education, comprising a vast network of primary, secondary, and higher education institutions. The state is also home to the world's largest school system, and finding a specific institution for whatever reason can be hectic. Fortunately, you're now informed about the largest learning institutions in the state, from pre-kindergarten to college.
Regardless of your educational pursuits and goals, you have access to numerous high-quality learning facilities in New York that can help you unlock your potential. With world-class faculty members, esteemed universities, diverse student bodies, and innovative learning environments, New York's institutions are among the best in the world. Start your journey today by researching these institutions further.
The image featured at the top of this post is ©Ground Picture/Shutterstock.com.