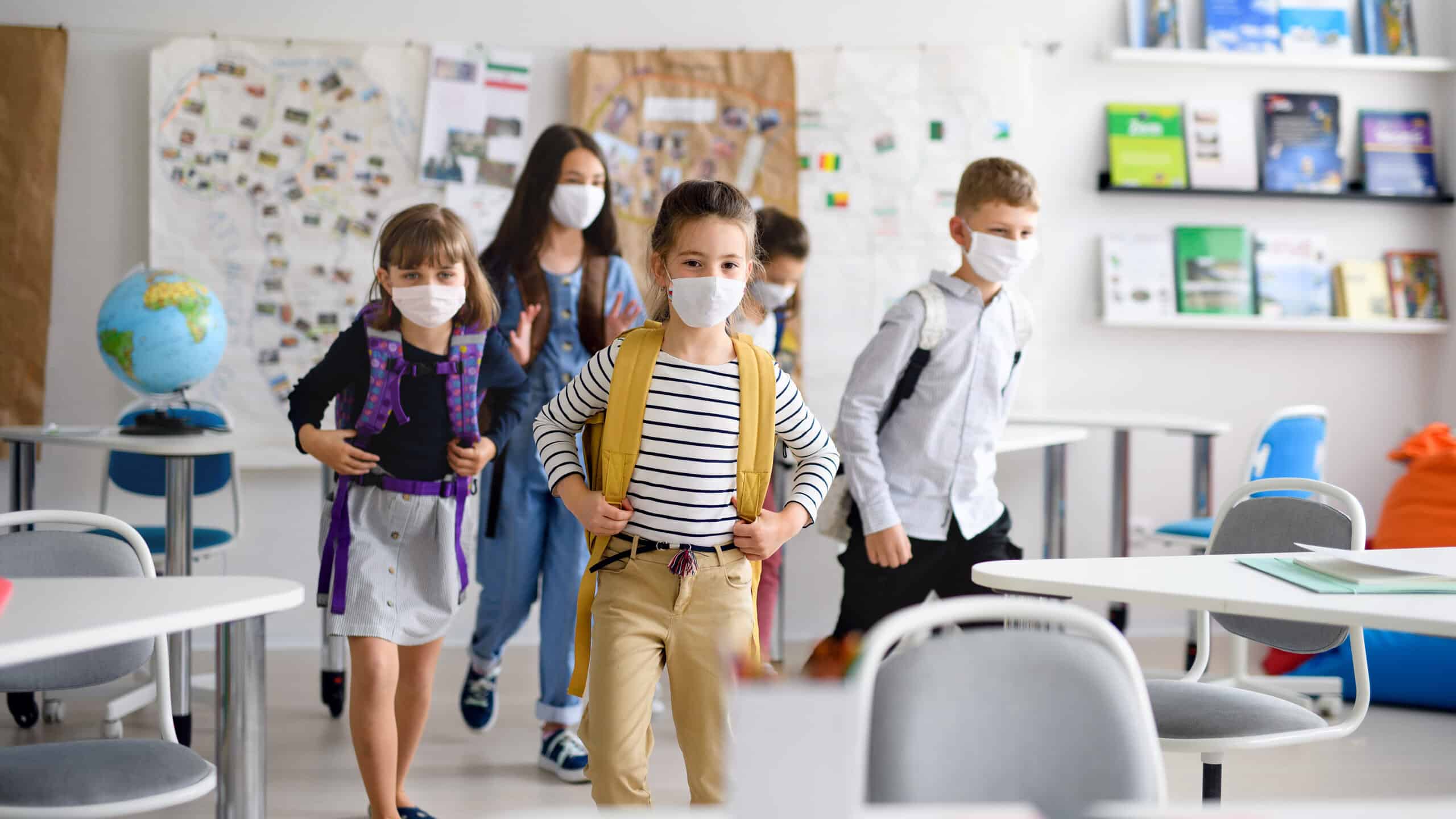 Pennsylvania is reputable as one of the nation's family-friendly states. The state boasts a rich history, vibrant culture, and a thriving economy.
In addition, the Keystone State has always greatly emphasized education. So it's no surprise that its education system is highly regarded nationwide. With a mix of huge, top-ranking public and private schools, the state offers diverse educational opportunities for students of all ages.
Pennsylvania's institutions have become massive over the years, accommodating thousands of students from diverse cultural and financial backgrounds and academic interests. So there's something for you whether you're a student, an educator, or a parent looking for a great learning facility.
That said, let's explore the academic powerhouses of the Keystone State.
Pennsylvania Cyber Charter School
652 Midland Ave, Midland, PA 15059
In today's world, education has transcended the traditional brick-and-mortar classroom model, and online learning has taken center stage. In Pennsylvania, the Pennsylvania Cyber Charter School is leading the way in providing students with innovative and flexible learning opportunities that cater to their unique needs and interests.
The school serves over 10,000 students, with a minority enrollment of 30%. The school's gender balance is commendable, with 53% of students being female and 47% being male. This leads to a vibrant learning environment where learners can freely interact and learn from their peers, breaking traditional gender stereotypes and promoting equality.
While many schools strive to be the best, some simply perform average. Pennsylvania Cyber Charter School is known for its high school college readiness rate of 1.2 and graduation rate of 52.3%. However, this school is far from ordinary. Despite its average academic performance, it's a community that fosters a love for learning and encourages students to pursue their passions.
Commonwealth Charter Academy Charter School
One Innovation Way, Harrisburg, PA 17110
Commonwealth Charter Academy is a charter school in the small city of Harrisburg, PA. It's also among the largest facilities in the state, serving 16,419 scholars from kindergarten to 12th grade. The school's minority enrollment stands at 38%.
Interestingly, CCA has a nearly equal gender balance, with 52% boys and 48% girls. The reputable facility also enrolls 49% of financially disadvantaged pupils, highlighting its commitment to equal education opportunities.
CCA students depend on 525 tutors and five counselors, resulting in a teacher-student ratio of 1:31, equal to that of the district.
CCA ranks 1205-1607 in the state and 86-114 in charter elementary schools. In addition, 16% of students passed math, and 41% scored at or above that level for reading; the school is dedicated to providing students with everything they need to succeed.
But despite this average academic performance, the school has a high school college readiness rate of 1.2 and a graduation rate of 52.3%.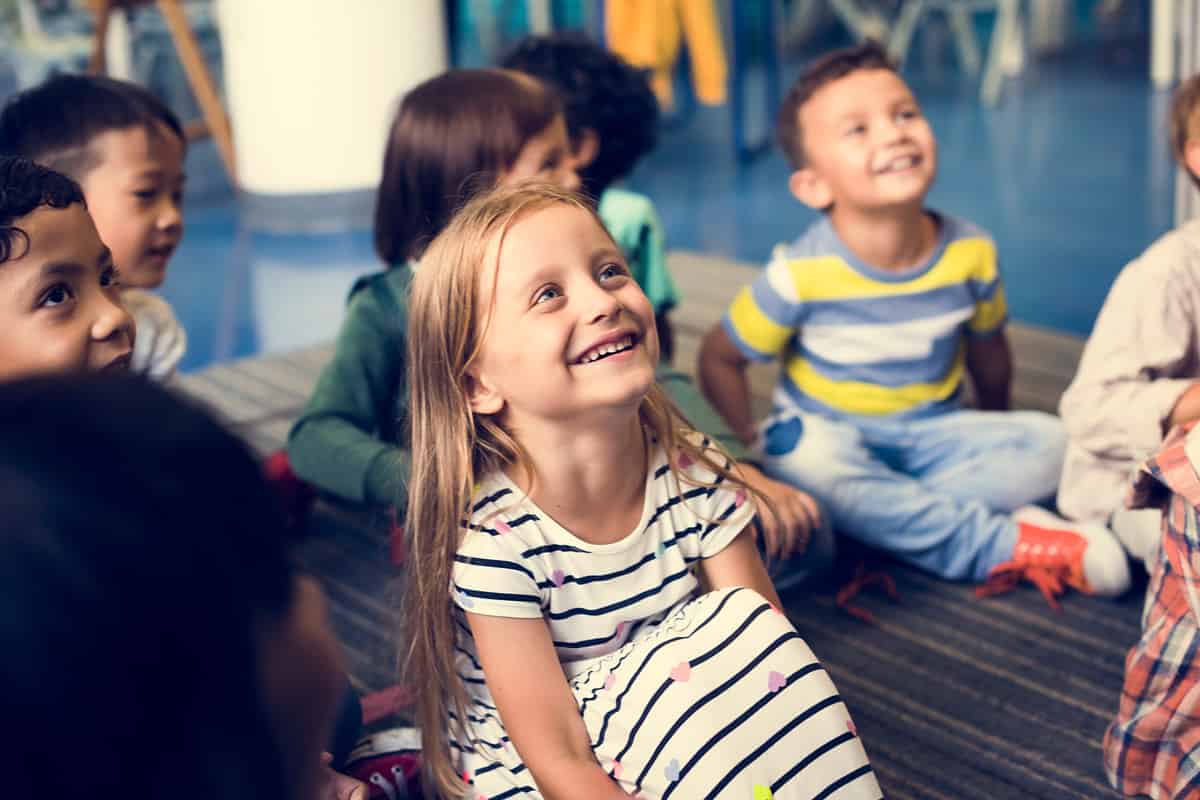 Reach Cyber Charter School
750 East Park Drive, Suite 204, Harrisburg, PA 17111
Reach Cyber Charter School has a unique approach to education that considers change as an opportunity for growth and success, not a challenge. The school aims to equip its students with the relevant skills and tools to excel in a rapidly changing world. Prioritizing innovation and adaptability, the facility provides a flexible and personalized learning experience matching each child's unique needs and interests.
Reach Cyber Charter School is a vibrant educational community of 8,138 learners, with 52% schoolgirls and 48% schoolboys. In addition, 44.2% of students are eligible for the free and reduced-price meal programs, while only 0.3% are English language learners.
At Reach Cyber Charter School, the teacher-student ratio is 1:26, compared to the state average of 1:15. However, all teachers are certified, and almost all have three or more years of experience. In addition, the school has eight full-time counselors.
Boasting a high school college readiness rate of 1.9 and a graduation rate of 72.9%, students at Reach Cyber Charter School school are well-prepared for advanced education levels and career paths.
Agora Cyber Charter School
1018 W. 8th Avenue, King of Prussia, PA 19406
Agora Cyber Charter School concludes our largest elementary school list. Since its establishment in 2005, public learning facilities have remained objective in providing a comprehensive and challenging curriculum. In addition, the faculty team, administrative assistants, and non-teaching staff believe in collaborating to equip students with the knowledge and skills needed for lifelong learning.
ACC serves 5,499 students, with a 50% minority enrollment and 44% economically disadvantaged students.
The teacher-student ratio at Agora Cyber Elementary is 1:18, higher than the state's average. However, all the teachers boast national accreditations, with an average of 98.2% having three or more years of experience. The school also boasts 23 full-time student counselors.
According to the latest statewide test scores, 36% of elementary students at Agora Cyber Charter School tested proficient or above in reading, while only 11% did so in math. It may not be among the best-ranked facilities, but the above-expectation scores are impressive.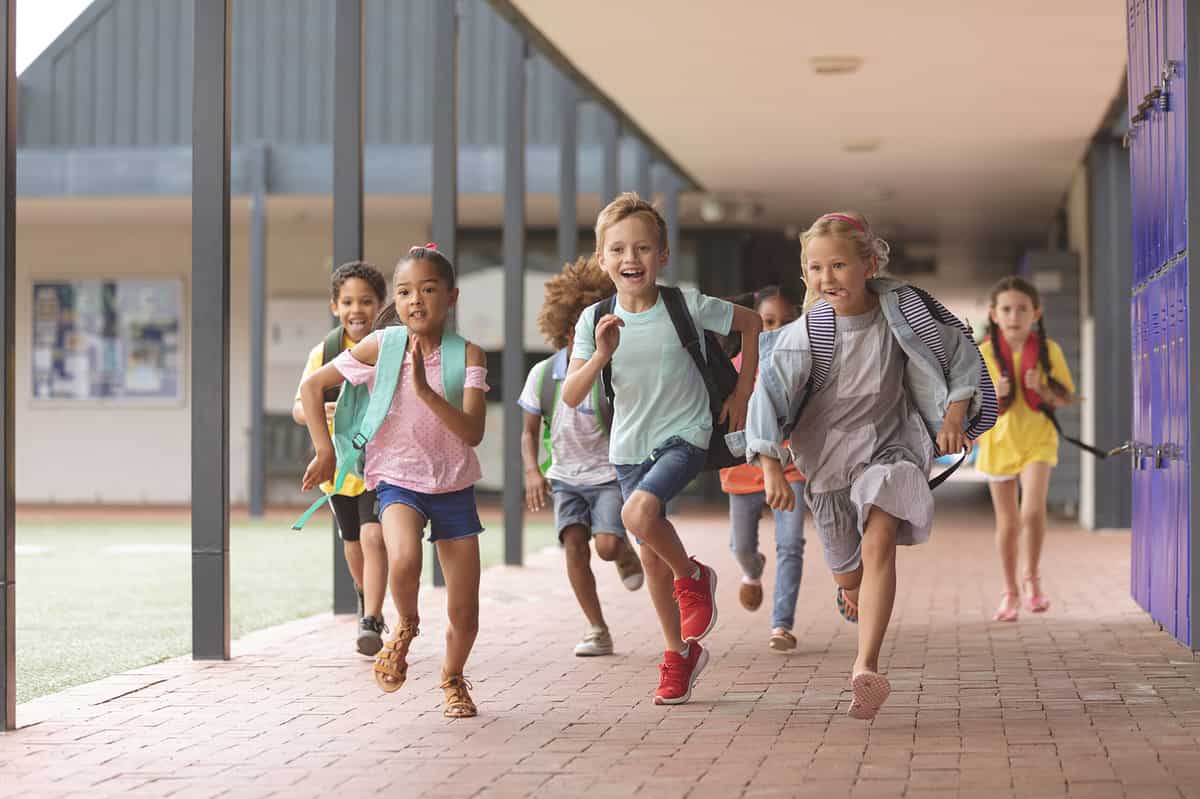 Easton Area Middle School
1010 Echo Trail Easton, PA 18040
Easton Area Middle School serves the Easton, PA, large suburb setting. The reputable public school's mission is to prepare its learners to be successful leaders and problem solvers in today's and their future lives.
Easton Area Middle serves grades 6-8 and has a student population of 2,024. This populace constitutes 49% girls and 51% boys. In addition, the school enrolls 96% of financially challenged students and has a minority enrollment of 57%.
Easton Area Middle employs 128 accredited teachers and five school counselors. They all work full-time and constitute a teacher-student ratio of 1:16. Interestingly, 100% of the tutors here are certified, and 97.4% have served for at least three years.
Performance-wise, 19% of students at Easton Area Middle beat the math proficiency level, and 50% scored the same in reading. These rankings may not be everyone's preference, but the school is reputable for its dedication to providing a comprehensive education that ensures each student's success.
Beverly Hills Middle School
1400 Garrett Rd, Upper Darby, PA 19082
Beverly Hills Middle School serves the Upper Darby, PA, community. The public facility stays true to its mission to educate the whole child, emphasizing academic, social, and emotional growth. This attribute has earned the facility its reputation for providing the highest educational standards possible and supporting each student's success.
The school is home to 1,585 scholars between sixth and eighth grades. Of this, 49% are schoolgirls, and 51% are male students. Furthermore, the institution caters to 100% economically limited learners and boasts a noteworthy minority enrollment of 96%.
Beverly Hills Middle School employs 102 instructors and five full-time school counselors, hence a teacher-apprentice ratio of 1:16. This ratio is worse than the district's. However, the faculty members still provide individualized attention to each student.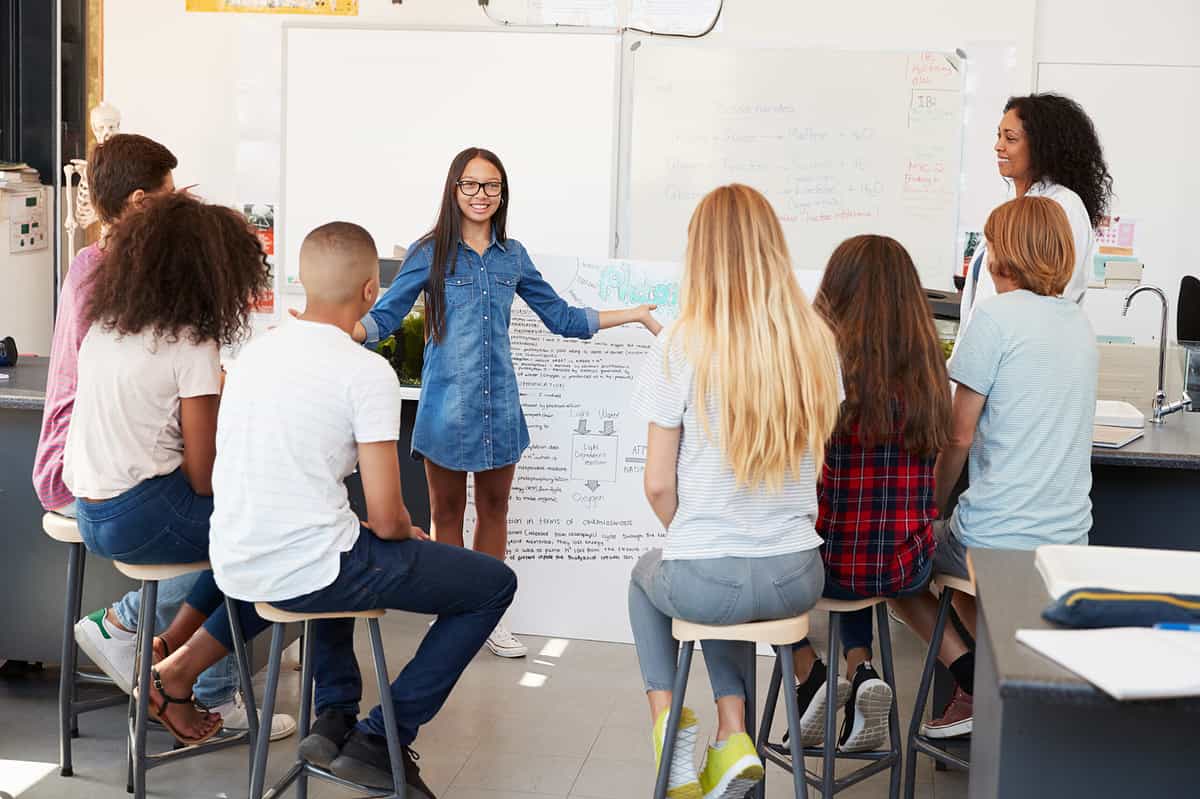 Central Middle School
215 North 12Th St, Reading, PA 19604
Central Middle School aims to drive all students to achieve or exceed their targeted grade levels. The school serves 1,994 pupils in grades 5-8, with an equal gender distribution of students. In addition, CMS enrolls 100% economically disadvantaged students and 96% of learners are from minority communities.
The school employs 131 certified instructors alongside four full-time student counselors. This means the teacher-student ratio is 1:15, which is better than the district's. Each staff member is eager to support learners and their families in achieving academic success. They also encourage positive communication and good citizenship, continuously focusing on success.
Looking at the Central Middle School's latest test scores, only 4% of students attained or scored above math proficiency, and 19% attained the same for reading.
The average performance reflects the challenges of supporting a fully financially limited student population. Regardless, this hasn't deterred the faculty and staff members from providing a positive learning environment and supportive resources.
Reading Senior High School
801 N 13th St, Reading, PA 19604
Reading Senior High School boasts a total enrollment of 5,223 culturally diverse students with unique capabilities. The facility has an almost equal gender distribution, and the majority of the populace, around 96%, comprises learners from minority communities.
In addition, 84% of students face financial hardships. As a result, the school offers a free lunch program to 84% of its students.
Hiring 253 full-time teachers Reading Senior High has a teacher-student ratio of 1:21. The school ranks 12,423 nationally and 479 among the High Schools in the state. In addition, the facility is ranked 17 in the Reading metro area.
Reading Senior High's college readiness Index is only 7.1 out of 100, indicating room for improvement in preparing students for college. Yet, despite these hurdles, the facility has remained committed to providing quality education.
Upper Darby Senior High School
601 N. Lansdowne AveDrexel Hill, PA 19026
Upper Darby High School also ranks among the largest high schools in Pennsylvania. The facility is reputable for its sole focus on empowering all students to reach their full potential by providing them with the knowledge and skills necessary for success. The faculty, administrators, and staff also work towards a conducive learning environment fostering respect and supporting the school's challenging program.
Upper Darby caters to 3,855 students, with 48% schoolgirls and 52% schoolboys. The school has a significant minority representation of 79%, while 95% are from financially limited families. Furthermore, 95% of students rely on the free lunch program.
Upper Darby has 236 teachers who work tirelessly to provide a high-quality education. In addition, the faculty's collaborative efforts with other staff members, parents, the community, and students have made the school one of the best performing in the district.
Upper Darby has achieved a rank of 7,372 nationally and 307 in the state. The school also ranks 122 in the Philadelphia metro area. However, the school has a relatively low college readiness index, at 14.4/100.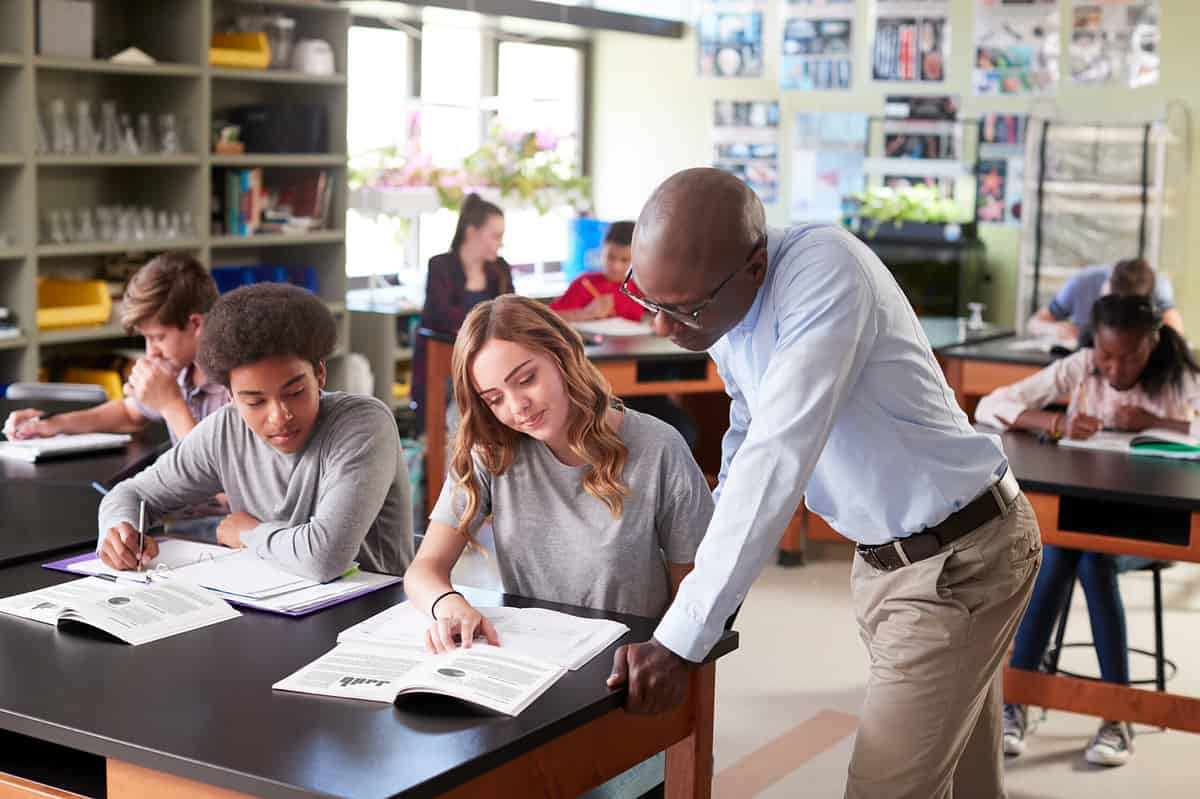 Hazleton Area High School
1601 W 23rd St, Hazle Township, PA 18202
Hazleton Area High is the sole high school serving communities within the Hazleton Area School District. Established in 1992, the school is known for its comprehensive, accredited four-year high school program, including college preparatory, advanced technology, occupational preparation programs, and business. T
Hazleton Area High serves 3,600 scholars from three former high schools serving Hazleton, Freeland, and West Hazleton. Females comprise 47% of the diverse student body, while males comprise 53%. The facility employs 182 full-time equivalent teachers, providing a tutor-student ratio of 1:20.
In addition, Hazleton Area High School's minority enrollment is 60%, with 79% of students registering as financially challenged. To support these students, the school offers a free lunch program catering to 79% of the population.
Hazleton Area High is ranked 10,776 nationally, 425 in the state, and 11 within the Scranton, PA, metro area. The graduation rate here is 82%, and the college readiness index is 14.9/100.
Pennsylvania State University-Main Campus
201 Old Main, University Park, PA 16802
The Pennsylvania State University is a public research institution operating multiple campuses. The facility offers integrated teaching, research, and service programs to individuals and communities globally. Founded in 1855, the well-established public research university has a total undergraduate enrollment of 40,600 students and occupies 7,958 acres.
The university ranks 77 nationally and 31 in the top public school category, tying with other institutions that excel in academic and research programs. Additionally, The facility ranks 207 in the "Best Value Schools" category. So you can be sure of high-quality education.
Penn State offers students more than 1,000 clubs and organizations besides its rigorous academic programs. So learners enjoy diverse opportunities to get involved in and enjoy campus life.
The Nittany Lion is the school's mascot, and the university's sports teams compete in the Division I Big Ten Conference. Moreover, the university has a thriving Greek system covering 70 sororities and fraternities.
Temple University
1801 N. Broad Street, Philadelphia, PA 19122
Temple University first opened its doors in 1884. Initially serving as a night school, the facility has grown to serve as a top-tier research institution and a global leader in higher education.
Temple University caters to over 40,000 students. The institution attracts future leaders worldwide who seek to learn, prepare for their careers, and make a real impact.
Temple offers diverse academic programs across 17 schools and colleges. As a result, students gain from real-world experiences and prepare adequately for future careers. Furthermore, the university values diversity and inclusivity and strives to help every student feel empowered to find their place at Temple and in the real world.
Temple University leverages a strategic plan that brings valuable transformations in instruction and learning, research and invention, and the communities. This has made it among the highly-ranked higher learning institutions. The facility ranks in position 121 nationally and 56 and 91 in the "Top Public Schools" and "Best Value Schools" categories.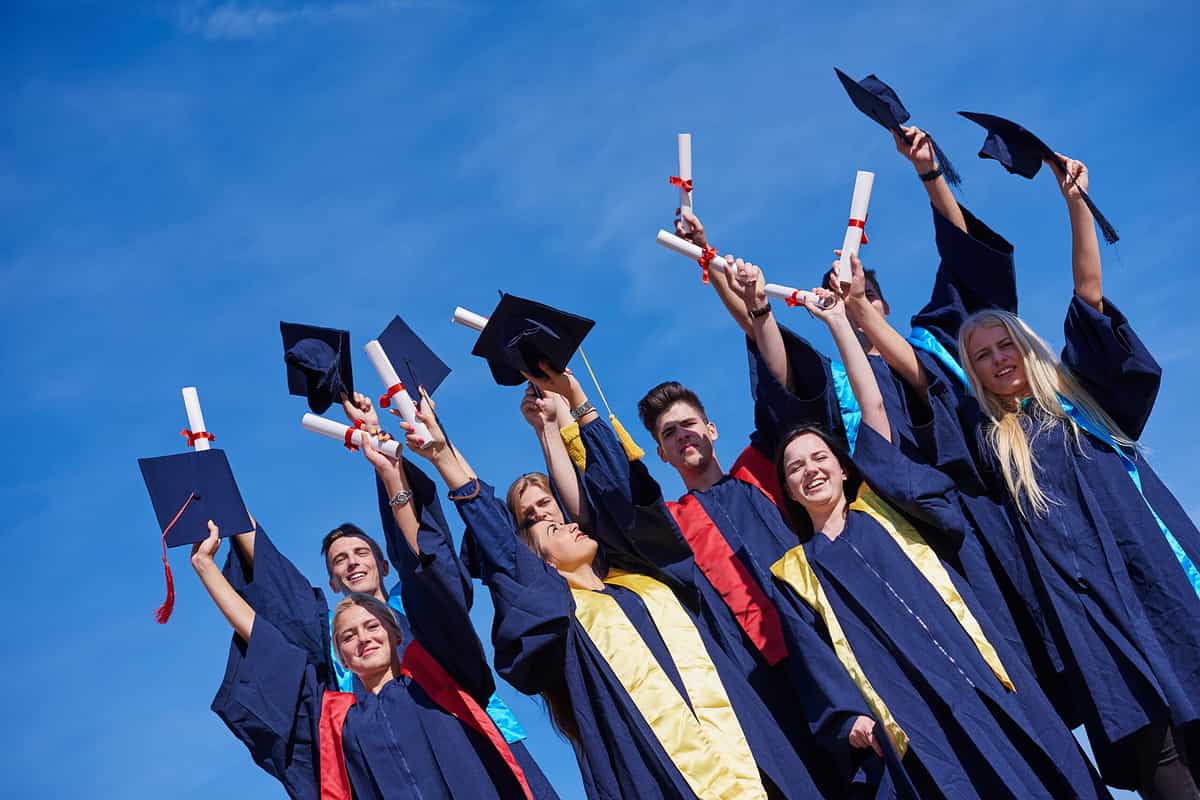 University of Pittsburgh-Pittsburgh Campus
4200 Fifth Avenue, Pittsburgh, PA 15260
The University of Pittsburgh-Pittsburgh Campus boasts a long history of pursuing change and making a positive impact. The higher learning institution opened in 1787 and has remained at the forefront of pushing the boundaries of what's possible.
The University of Pittsburg values and shapes its 33,230 students by providing transformative education programs. The populace comprises 10,385 male scholars and 13,500 females in undergraduate school, and 3,785 males and 5,560 females attending graduate school.
The students are members of the Association of American Universities. In addition, they're recognized as some of the most innovative in the world.
The University of Pittsburgh's commitment to innovation is evident in its robust research activities and all-inclusive programs. The institution prioritizes positive societal impacts through the pursuit of knowledge and discovery. Strongly emphasizing diversity and inclusivity, the university provides all students with the tools and resources to make a difference in the world.
Prepare for Success: Invest in a Quality Education Today
The 13 largest schools in Pennsylvania boast massive student populations and impressive academic offerings. These facilities also cater to a diverse range of students, providing opportunities for individuals from all walks of life to pursue their educational and career goals.
Boasting robust resources and dedicated faculty members, these schools are well-equipped to provide students with a quality education that ensures academic success and adequate preparation for future success.