Minnesota is one of the most family-friendly states in the country. It boasts a diverse range of communities, bustling cities, and stunning natural beauty, making it an ideal location for families to thrive. In fact, the "North Star" state recently earned the title of the second-best place to raise a family.
One of the many reasons Minnesota stands out is its exceptional education system, arguably among the country's best. In addition, parents can find a wide range of school options for their children, from public schools to private institutions. So no matter your preferences or your child's capabilities and needs, you'll always find multiple learning institutions fitting your profile.
However, searching for the right school can be overwhelming with so many choices available. But this all-inclusive piece aims to lighten your workload with its comprehensive reviews of the ten best schools in Minnesota.
Best Elementary Schools
Jie Ming Mandarin Immersion Academy
1845 Sheridan Ave W, St Paul, MN 55116
Families in Minnesota's Saint Paul community seeking language immersion learning experiences will find Jie Ming Academy adequate. The magnet school runs on four virtues: self-control, honesty, diligence, and respect, which integrate into all activities and programs in the school.
Jie Ming Elementary caters to 371 dedicated and gifted learners between kindergarten and fifth grade. Female students dominated the population, representing 57% of the populace, while schoolboys make up 43%. In addition, the unique facility designates 29% enrolment chances to financially limited students. With a 72% minority enrollment, this population is among the most diverse in the region.
The school has 24 certified instructors, meaning each teacher handles approximately 15 students. This is equal to the district's average teacher-student ratio, and each learner gets dedicated attention from their teachers.
Besides aligning with the state curriculum standards, the instruction program at Jie Ming significantly enhances learners' experiences through language immersion. This teaching approach immerses learners in rich Chinese literature and language arts, nurturing bi-literate and bilingual graduates. In addition, the school also includes STEM programs in its curriculum.
Jie Ming's unique programs have delivered impressive results. The school ranks 4 out of 871 in the state, leading its peers in the district and magnet elementary schools category. In addition, the facility ranks 4 and 6 for math and reading proficiency, with 92% and 87% of students attaining or exceeding the respective subjects' proficiency levels.
Atheneum Elementary
5899 Babcock Tr E, Inver Grove Heights, MN 55077
The Atheneum Gifted Magnet Program is a great option for parents prioritizing a school's reputation. The proud National Blue Ribbon School boasts numerous accolades since its designation in 2011. These achievements can be attributed to the efforts of the gifted students, dedicated staff, and collaborative parents.
Atheneum Elementary caters to 101 scholars between the second and fifth grades. Males comprise 54% of the population, while female learners comprise 46%. In addition, the facility enrolls 20% of financially limited learners, and 37% of the total population comes from minority communities. Students who reside within the Inver Grove Heights Schools District get bus transportation.
The school hires five qualified and seasoned instructors who aim to provide self-contained instruction options that enhance students' daily academic rigor, motivate young learners, and challenge them to achieve even more. In addition, they maintain an accelerated learning environment that aligns with the needs of exceptionally gifted learners.
These efforts have been fruitful, judging from Atheneum Elementary's performance in statewide examinations. The Scholl ranks 3 in Minnesota and 1 in the district. Students also excel in math and reading, with 98% and 92% passing both subjects. As a result, the school ranks 1 and 3 for their respective proficiencies.
Lake Harriet Community School
4912 Vincent Ave S, Minneapolis, MN 55410
Situated in the heart of Linden Hills and Fulton communities of southwest Minneapolis is the highly reputable Lake Harriet Community School. The facility strives towards academic excellence by nurturing students' learning passion and leverages advanced methods and technology to help them reach their maximum potential.
Lake Harriet Community has 566 students between the fourth and eighth grades. The male and female student populations are on par, and 18% of learners come from minority communities. Regardless of their personal needs, zip code, or background, each learner gets a holistic and inclusive educational experience. Thus, they all gain essential knowledge to prepare them for future success.
Lake Harriet's diverse student population benefits from the services of 27 full-time teachers. The staff members use their experience and skills to inspire learners to their potential. These professionals combine a classical education with the school's reputable culture of character to help learners reach their life goals.
Another attraction to Lake Harriet Community is its impressive performance in state exams and extracurricular activities. The facility ranks 5 in the state and 1 in the district. In addition, 82% and 80% of students passed math and reading proficiency, earning the facility 4 and 6 rankings in the subjects.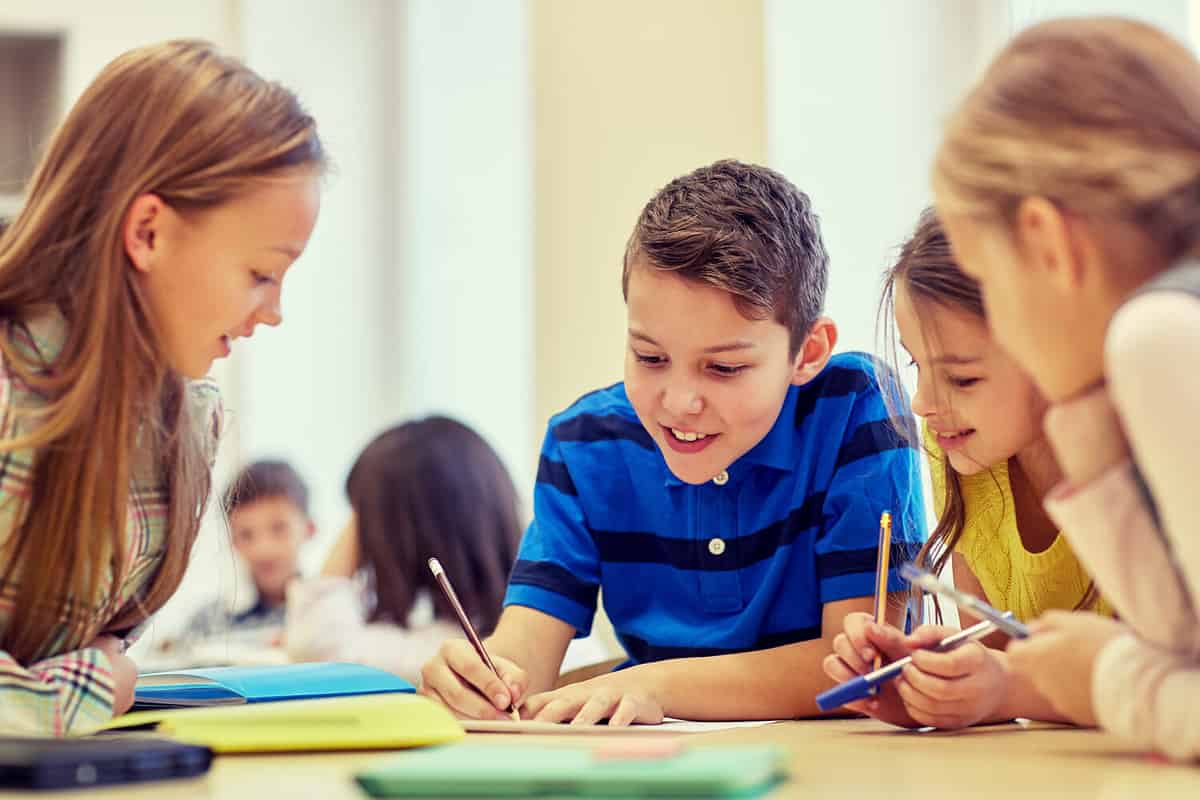 St. Croix Preparatory Academy – Lower School
4620 Stagecoach Tr N, Stillwater, MN 55082
Most of today's learning institutions focus on educating children to gain high school or college acceptance or get a job afterward. But St. Croix Preparatory Academy isn't this kind of institution, and the school's purpose is far beyond this. Instead of preparing young scholars for college or employment, the facility prepares them for life.
St. Croix Lower serves K-4 to 450 students from different corners of Stillwater, Minnesota. This population comprises 49% girls and 51% boys, with a 24% minority student enrolment rate. In addition, 8% of learners are financially disadvantaged. This relatively small enrollment enables students to benefit from personalized attention.
St. Croix Lower is among the few regional elementary schools strongly emphasizing staff qualifications. The school is home to 27 board-certified tutors; hence a teacher-student ratio of 1:17. Additionally, over three-quarters of the staff team have at least three years of experience.
The program follows the classical instruction model, founded on the time-tested Trivium approach. Essentially, the model provides learners with lifelong skills and tools that foster independent thinking and learning. This instruction approach has ensured excellent rankings year after year.
St. Croix Lower ranks two in Minnesota and one among the state's charter elementary schools. The school also ranks one and three for math and reading proficiency, with 98% and 92% of scholars passing the subjects.
Best Middle Schools
St Croix Preparatory Academy – Middle School
4620 Stagecoach Tr N, Stillwater, MN 55082
Like its elementary school counterpart, St. Croix Middle School also ranks high among the state's best institutions at its level. The facility maintains the same culture of training young learners for academic success at advanced study levels while teaching them to be responsible citizens.
St. Croix Academy's elementary school section caters to 371 learners between fifth and eighth grades. Of this population, 48% are male scholars, while 52% represent females, with scholars from minority communities forming 23% of the masses. In addition, the school provides 6% enrollment opportunities for learners facing financial limitations.
St. Croix Middle School has 17 board-certified tutors, so each teacher handles about 22 learners. This is relatively worse than the district's tutor-learner ratio, but the facility compensates for this by prioritizing qualified and experienced faculty members. In fact, 78.9%of instructors have been teaching for more than three years.
As expected of a top-ranking middle school, St. Croix Academy intentionally sets high expectations for each student, staff member, and parent. The faculty emphasizes respect, responsibility, self-organization, leadership, discipline, and character development. Thus, your child will have a better educational experience than what they'd get in a typical public school.
St. Croix Middle ranks 3 out of 441 in the state and 2 in the charter category. The school also ranks 6 and 1 for math and reading proficiency.
Minnetonka Middle School West
6421 Hazeltine Boulevard, Excelsior, MN 55331
Minnetonka Middle School West strives to offer its culturally and socio-economically diverse students the best possible learning experience. The faculty, administrative assistants, and non-teaching staff strive to ensure the ideal learning environment favoring high-quality education experiences. In addition, the school culture supports learners at every step of their adolescent years.
Minnetonka West caters to a population of 1,245 between sixth and eighth grades. The populace comprises 51% male learners and 49% females, with a 17% minority student enrollment. In addition, 4% constitute learners from financially disadvantaged backgrounds.
The vast student population thrives on the guidance and care of 79 instructors and three counselors, all working full-time. This number leads to a tutor-student ratio of 1:16, similar to the district's average.
All these teachers are board certified, and the percentage of faculty members with over three years of experience is 71.9%. The dedicated staff members at Minnesota Middle School West work in unison and learn from each other. 
This collaborative culture helps them deliver unmatched teaching and learning experiences. In addition, the tutors continually seek ways to attain overall growth, emphasizing excellence in academic and extracurricular activities.
Minnetonka Middle ranks second out of 441 middle schools in the state. The facility also ranks 2 and 4 for math and reading proficiency, with 85% and 87% of students attaining or exceeding the two subjects' proficiency thresholds.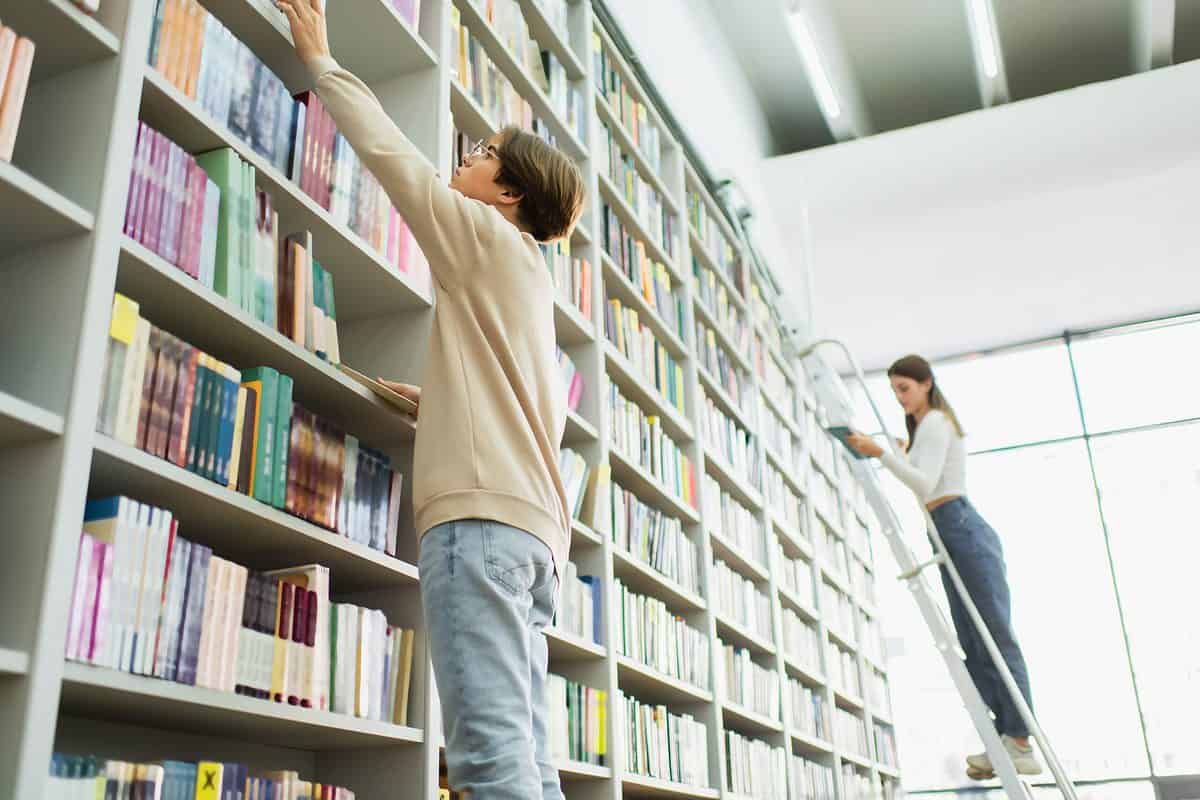 Nova Classical Academy
1455 Victoria Way, Saint Paul, MN 55102
Nova Classical Upper School ranks highest among the middle schools on our list. The facility is among the most sought-after in the region thanks to its student-focused programs and activities, rich school culture, exemplary performance in statewide tests, and impressive graduation levels.
There are 526 students at NovaClassical Academy, comprising 47% schoolboys and 53% schoolgirls between the sixth and twelfth grades. Learners from minority communities form 35% of the populace, while 5% are from financially limited backgrounds.
These intellectually curious students get different opportunities to explore who they're and what they intend to be. They engage with each other in a kind-hearted and thoughtful manner. Confidence becomes their second nature as they gain knowledge and learn self-discipline and self-expression.
Nova Classical Upper School aids students' goals via a qualified, experienced staff team. The school has 31 instructors and one counselor, so each professional oversees 17 scholars. They're board certified, and all these teachers have more than three years of teaching experience.
Nova Classical ranks 1 out of 441 in statewide middle school rankings. It's also the top facility among the charter middle schools in Minnesota. The facility also came 1 and 3 in math and reading proficiency, with 87% of scholars passing both subjects.
Best High Schools
Eagle Ridge Academy Charter School
11111 Bren Road W, Minnetonka, MN 55343
Most parents in Minnesota prefer traditional classical teaching as it demands their children's best in attitude, behavior, and academic achievement. If you're looking for this, Eagle Ridge Academy (ERA) could be the answer to attaining your child's maximum potential.
ERA High School opened its doors as a middle school in 2004. But by the 2007/2008 academic year, the facility had expanded to serve grades six to twelve, catering to its first batch of 280 high school students.
The school's current population is 240, highlighting its dedication to offering personalized educational experiences to its students. Learners from minority communities comprise half the school population, while 19% face financial limitations and leverage the school's free and low-priced lunch.
These learners depend on 43 seasoned teachers, hence a 1:14 tutor-learner ratio. The teachers aim to guide learners to their full potential, nurture strong character, and prepare learners to lead responsible and abundant lives. Thus, they guide students through the school's demanding college prep, liberal arts, and classical curriculum with impressive results.
Eagle Ridge Academy ranks 266 nationally and 3 in Minnesota and the Minneapolis metro area. It's also the 67th-best charter school in the state. In addition, the school has an 81% graduation rate and a 66.1/100 college readiness index.
Nova Classical Academy
1455 Victoria Way, Saint Paul, MN 55102
Unlike most high schools in the state and nationally, Nova Classical Academy goes beyond offering a rigorous education program to helping future leaders grow into compassionate and dedicated citizens. Service to each other and the community is a vital aspect of the school's culture, embodying the school's dedication to preparing students for academic success and a better life.
Nova Classical Academy serves 278 students between the sixth and twelfth grades. This community has a 35% minority enrollment, and 5% of students face financial limitations and rely on the school's free lunch program. A dedicated team of 31 board-certified tutors serves this diverse student body, hence a 1:17 teacher-learner ratio.
The seasoned lecturers in this top-ranking high school strive to continue Nova Classical Academy's instruction experience by prioritizing primary texts instead of textbooks or secondary works. They help learners gain a well-formed comprehension of the great texts, ideas, people, and events of Western civilization.
Nova Classical Academy ranks 204 nationally and 2 in state rankings. The school is also the second-best in the Minneapolis Metro area, ranking 53 and 131 in the charter and STEM categories. In addition, the school has a 94% Graduation Rate and a college readiness index of 66.3/100. GreatSchools.org awards the school a 9/10 summary rating.
In the News
This school not only helps to create successful future Leaders, but it also finds itself topping headlines. Let's take a look at some of the most recent articles Nova Classical Academy has been in:
June 2023 – Student-athletes at the school ranked in the top 10 of their categories for Minnesota high school track and field state finals.
June 2023 – A student at Nova Classical Academy was recently signed as one of 13 men's soccer team members at the University of Evansville in Indiana.
Math and Science Academy
8430 Woodbury Crossing, Woodbury, MN 55125
Math and Science Academy has grown from humble beginnings to a sustainable, innovative academic excellence model. The school is reputable for nurturing lifelong, well-rounded learners and responsible global citizens with the skills and knowledge to impact the community positively.
The student population at Math and Science Academy is 276, with a 52% minority enrollment between the sixth and twelfth grades. In addition, 6% face financial hurdles, with 4% and 2% registered in the school's free and reduced-price lunch programs.
The diverse group of learners depends on the services of 31 board-certified tutors. Therefore, the school's teacher-student ratio is 1:18.
The school offers a rigorous curriculum with a 26.2 average ACT score. Each graduating senior completes an advanced math progression featuring calculus. The school's science curriculum encompasses rigorous instruction in the three core areas. In addition, the comprehensive experience includes vast athletics and activities.
Your child can also register for advanced placement if it's right for them. The school boasts a 77% AP participation rate.
Math and Science Academy is among the best-performing high schools in the US, ranking 117 nationally and 1 in the state. The school also ranks 28 among Minnesota's charter high schools and 47 in the STEM category. In addition, the facility boasts a 92% graduation rate, a 76.7/100 college readiness index, and a 10/10 GreatSchools.org rating.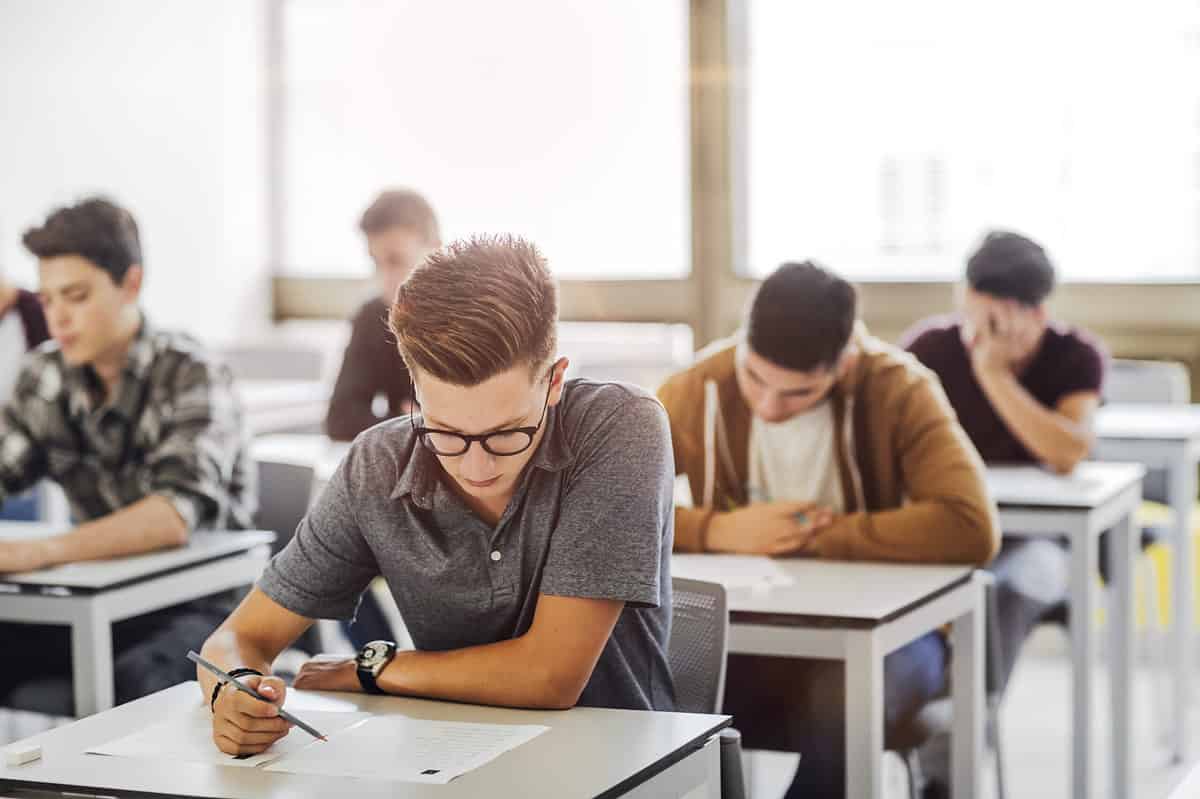 It's Time to Choose Right
Selecting a befitting learning experience for your child is a crucial decision that requires you to consider multiple factors carefully. When deciding, there are many things to consider, from academic excellence to extracurricular activities, class sizes to teacher-student ratios, and location to school culture.
It's important to involve your child in decision-making, as their interests and learning style are among the leading determinants. Additionally, seeking advice from other parents, visiting schools, and researching online can help you make an informed decision.
Remember that your chosen school can significantly impact your child's future academic and personal success. So, take your time, research, ask the right questions to the right people, and consider all the factors to select the best school for your child's needs and aspirations.
There's no better way to set your child on a path to lifelong learning and success than considering these factors.
The image featured at the top of this post is ©Monkey Business Images/Shutterstock.com.