The largest schools in Maryland are massive. However, the state is actually only the 42nd largest state out of all 50 states! Despite its size, the population of Maryland is just below Massachusetts at around 6.165 million people (via Census.gov). That's why some of the largest schools in Maryland are massive; you need facilities to educate the millions of people that call the state of Maryland their home!
When Maryland entered the union in 1776, there had already been a semblance of an educational system. In 1694, a tax was put on exported furs to try and raise money for free schools. However, only King Williams School, which would later be St. John's College, was ever opened as a result of fundraising. By 1723, enough funds had been raised. The territory equipped each county of the Maryland territory with the funds for a public school. Once the Declaration of Independence was signed, the counties decided that everyone should be educated. What better way to represent as citizens of the new republic? Maryland's Board of Education was established in 1798. From there, the state began to open public schools alongside prominent colleges (via Maryland.gov).
In this post, we'll take a closer look at some of the largest schools in Maryland. You'll learn about their history, their enrollment, and their offerings. By the end of this, you'll know why so many people flock to the state of Maryland for their esteemed higher education opportunities. You'll also know a lot about the opportunities available from kindergarten through middle and high school, all available at some of the largest schools in Maryland.
Montgomery Blair High School
51 University Blvd. East, Silver Spring, MD 20901
Montgomery Blair High School is based in Montgomery County and serves over 3,000 students. Founded in 1925, Blair High School stayed open throughout World War I and II. When the population spiked in Maryland after World War II, the increased enrollment called for building expansion. The need for more space called for yet another expansion and relocation in the 1990s. The new Blair High School building was opened in '98.
Montgomery Blair High School is home to the Communication Arts Program (CAP), a science and mathematics magnet program, and a humanities and media program. The school offers STEM courses, entrepreneurship courses, and other unique electives as part of their academies housed within Montgomery Blair High's core curriculum. Outside of academics, the high school offers numerous clubs and extracurriculars. They also have a well-resourced athletics program. This program includes seasonal sports like basketball, softball, gymnastics, lacrosse, swimming, baseball, wrestling, golf, cross country, and even bocce!
Notable Alumni
If you think that a school with such a rich history and grand size would have some pretty talented alumni, you would be right. While there are many successful students that once roamed the halls of Montgomery Blair High School, here are just a few:
Goldie Hawn, Actress
Sylvester Stallone, Actor
Nora Roberts, Novelist
Walter Johnson High School
6400 Rock Spring Dr., Bethesda, MD 20817
Walter Johnson High School in Bethesda, Maryland, hosts just below 3,000 students in its hallways. That makes this one of the largest schools in Maryland. They have a comprehensive academic program with a number of specialized programs. These programs include ACES, an advanced curriculum for excellence in science, and a scholarly program that combines honors and AP courses for ACES scholars attending Walter Johnson High School. The school offers AP courses in numerous departments and there is also a designated APEX Scholars program. Students can be selected for APEX before they enter high school and have an honors-guided high school experience.
There's a dual enrollment option with nearby Montgomery College and a number of independent research projects for seniors of WJHS. The school has a well-rounded athletics program and a number of student clubs and organizations. Check out their website to learn more about the many opportunities for learning at Walter Johnson High School.
High Point High School
3601 Powder Mill Rd. #3502, Beltsville, MD 20705
High Point High School has over 2,500 students between the grades of 9-12. Their academics focus on the program options of English, mathematics, social sciences, visual arts, technological education, world languages, social studies, visual arts, consumer sciences, physical education, and performing arts. There is a special education program, as well as an ROTC program at High Point High School. The athletics program has seasonal offerings that include cheerleading, soccer, golf, volleyball, basketball, bocce ball, lacrosse, baseball, tennis, and more. There are also a number of student clubs and organizations, such as a book club, foreign language club, dance team, drama club, National Honor Society, chorus, and student government. Check out their website for more information on High Point High School.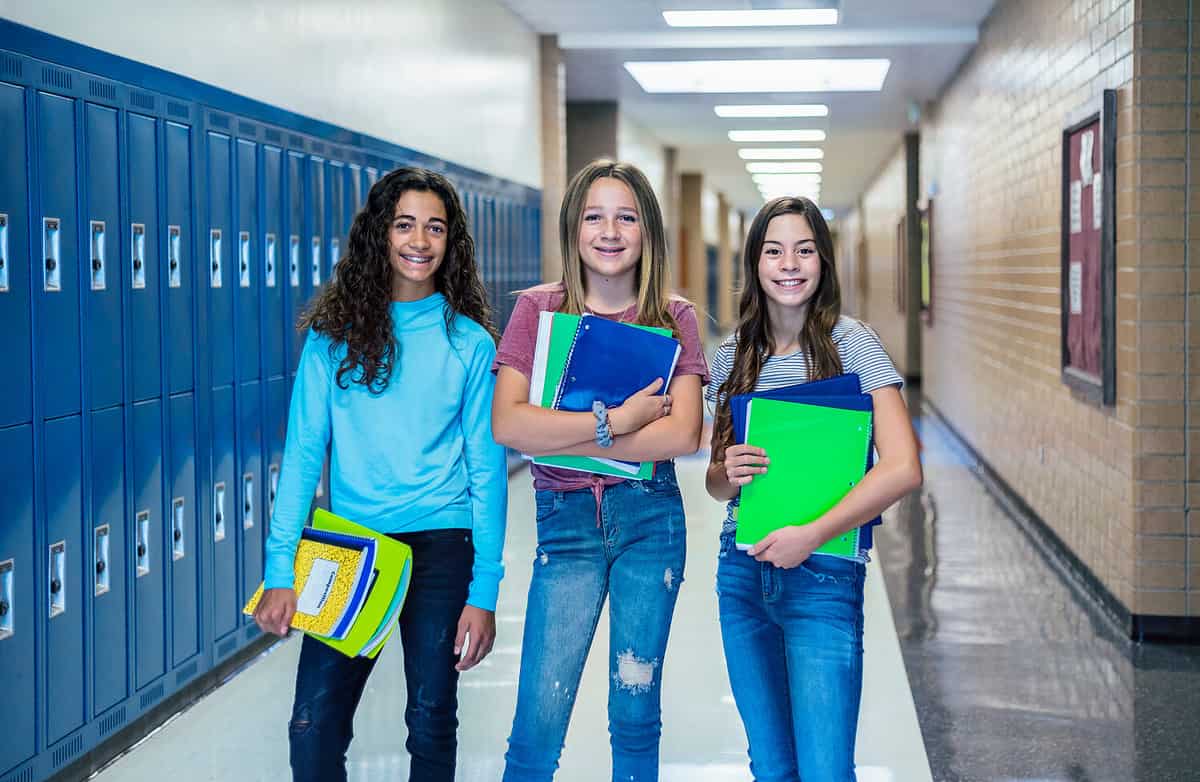 Perry Hall Middle School
300 Ebenezer Rd., Baltimore, MD 21236
Perry Hall Middle School caters to around 1,800 students between 6-8 grades. Perry Hall Middle sits right in Baltimore and offers a solid educational curriculum for its student body. Its athletic program includes flag football, badminton, basketball, cross country, tennis, track and field, and Gator football. Extracurricular clubs and student organizations include a dance club, chess club, literary magazine, honors orchestra, gospel choir, National Junior Art Honor Society, and National Junior Honor Society. For more information on the many offerings of Perry Hall Middle School, check out their website.
University of Maryland Global Campus
3501 University Blvd. East, Adelphi, MD 20783
University of Maryland Global Campus offers education across the world with over 175 centers and education locations. Enrollment sits at around 55,000+ students across its undergraduate, graduate, and doctoral programs. Their top schools within the college include liberal arts and communications, data analytics, education, healthcare, cybersecurity, IT and computer science, business, and public safety. UMGC started in 1947 as an extension to the University of Maryland's College of Education. They have a track record of 75+ years of top-notch education.
University of Maryland College Park
7901 Regents Dr., College Park, MD 20742
University of Maryland's flagship campus is in College Park. The university enrolls more than 41,200 students in its undergraduate and graduate programs. They have an entrepreneurship degree that is ranked #4. The school has 104 undergraduate majors, 115 master's programs, and 84 doctoral programs. They offer 300+ student abroad options, with 54 students accepted into Fulbright scholarly programs within the last 5 years. Outside of its academic accolades, there are 700 student clubs and a great athletics program. Students of the University of Maryland can enjoy the amenities of a 1,340-acre campus with state-of-the-art facilities and so many educational opportunities. Check out their website for more info.
Notable Alumni
Known for its many programs, athletics, and clubs, the University of Maryland College Park produced quite a few success stories — and continues to do so today. Here are just a few of those noteworthy individuals:
Connie Chung, Journalist
Jim Henson, Animator and Cartoonist
Larry David, Comedian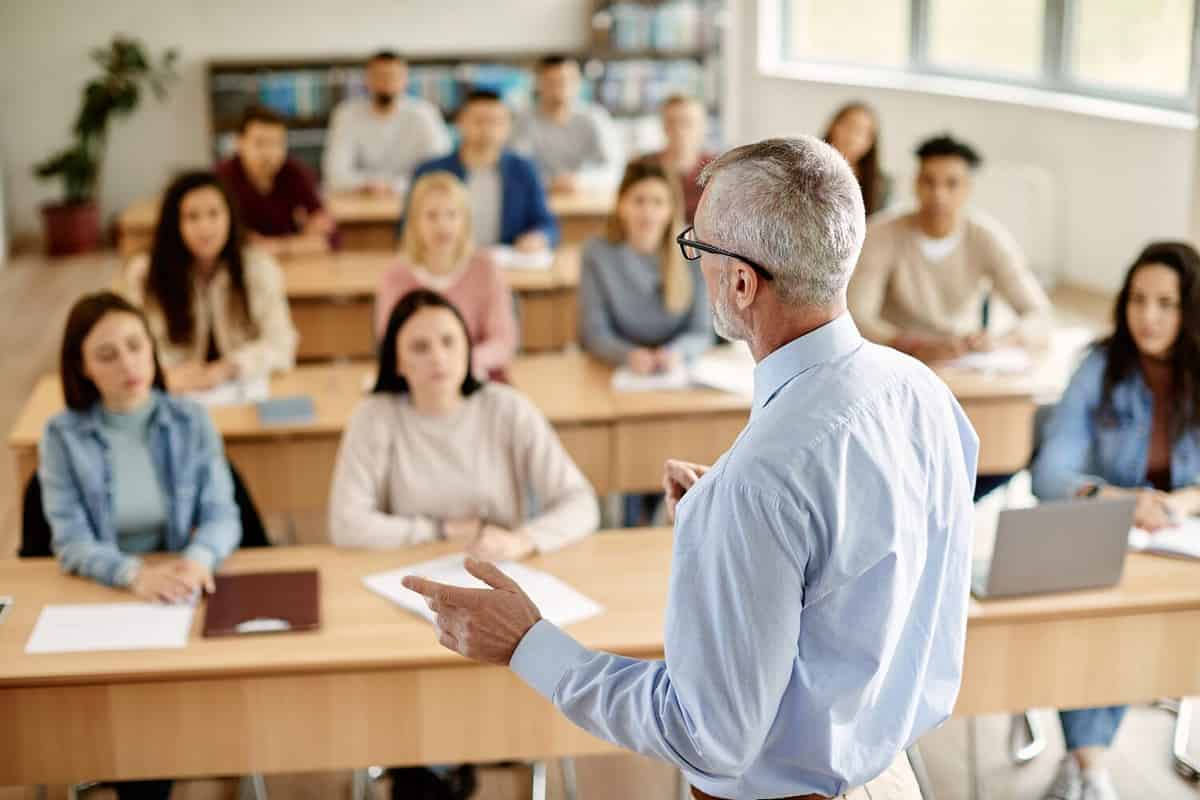 John Hopkins University
3400 N. Charles St., Baltimore, MD 21218
John Hopkins University is perhaps the most famous on this list and definitely one of the largest schools in Maryland. There are some 32,000+ students at John Hopkins University. Their programs encompass nine colleges. These include internal affairs, nursing, public health, arts and sciences, engineering, medicine, music and dance, engineering, business, and education. John Hopkins University is America's first research university. Beyond its academics, John Hopkins has 400 student-led clubs and organizations. It is also home to 24 varsity sports teams, as well as many other intramural and club sports teams. Check out their website to learn more about the unique opportunities at John Hopkins University in Baltimore, Maryland.
Notable Alumni
As such a prestigious school, it's no surprise that many successful individuals attended this institution. Let's take a look at just a few of those impressive names:
Madeleine Albright, Former United States Secretary of State
Wes Craven, Director
Wolf Blitzer, Journalist
Towson University
8000 York Rd., Towson, MD 21252
Towson University is the #1 public master's program university in the state of Maryland. Its enrollment throughout the school is around 20,000 students. Towson University has over 110 undergraduate degree programs, 47 master's degree programs, 36 graduate certificates, and seven doctoral degree programs. The student-teacher ratio falls at around 17:1, with an average class size of 24 students. Towson's most popular degree options include the College of Business and Economics, Fine Arts and Communications, Liberal Arts, Honors College, Science and Mathematics, Health Professions, and the College of Education. Check out their website to learn more about this great Maryland school.
The image featured at the top of this post is ©ESB Professional/Shutterstock.com.