Some of the largest schools in North Dakota are massive. The first schools established in the Dakotas started around 1879 and depended on tuition. This was called a subscription system. Families would pay directly to the school to provide an education to its students. This would've been when North Dakota was still a territory because they didn't achieve statehood until 1889. It was admitted to the union along with South Dakota as the 39th and 40th States. One of the universities on this list was also established before North Dakota entered the union (via History.com). The University of North Dakota was established in 1883, with North Dakota State University following closely behind in 1890. The capital of North Dakota is the city of Bismarck. However, other areas of North Dakota have a higher rate of student enrollment.
In this post, we'll talk about some of the largest schools in North Dakota and what they have to offer. You'll learn some fast facts about these institutions. For instance, the number of students who attend, and to what parts of North Dakota they cater their curriculum. Happy reading, here we go!
Discovery Middle School
1717 40th Avenue South Fargo, ND 58104
Head over to South Fargo to check out Discovery Middle School. Discovery enrolls over 1,000 students between the grades of 6th through 8th. Discovery Middle School values respect, responsibility, safety, and growth in all of its young learners. The school offers numerous extracurricular opportunities with drama, speech and debate, student congress, band, choir, and orchestra. Student clubs include the likes of an art club, chess club, yearbook, robotics, and even a snowboarding club! Discovery's athletic programs are seasonal. They offer students the chance to participate in basketball, baseball, cross country, swimming, gymnastics, dance team, track and field, volleyball, and wrestling.
Liberty Middle School
801 36th Avenue East, West Fargo ND 58078
Liberty Middle School provides educational resources for grades 6th through 8th. The building was updated in 2013 on a 75-acre site that also houses the local Sheyenne High School. Over 1,000 students attend the middle school. Students from five of the elementary schools in the area, all feed into Liberty Middle. Typically students finish their schooling at Sheyenne High. The school offers a classic middle school curriculum. But there are also programs for gifted students, at-home learners, special education, and summer schooling options.
Outside of academics, Liberty offers athletic opportunities that depend on the season, their upcoming (2023) fall season includes tennis, soccer, golf, swimming, cross country, volleyball, and football. Extracurricular activities are also available. Take your pick from the math team, yearbook, American Sign Language, art club, robotics and so many more. There is so much to be a part of in the community of the Liberty Mustangs of West Fargo, North Dakota!
Sheyenne High School
800 40th Avenue East, West Fargo, ND 58078
From Liberty Middle, we move on to Sheyenne High School, also located in West Fargo, North Dakota. Also a part of the 2013 expansion, Sheyenne caters to grades 9th-12th with two gymnasiums, music classrooms, a theater, locker rooms, and plenty of space for learning. Enrollment at Sheyenne is well over 1,000 with a maximum enrollment of 1,550. Like Liberty Middle, Sheyenne has specialized programs for gifted learners as well as at-home offerings. They also teach AP and dual credit courses. Extracurriculars at Sheyenne include an art club, a broadcast team, a French club, a gaming club, a student council, and the National Honors Society, just to name a few.
In 2019, the district added Turf to the athletic fields, a major upgrade to the numerous sporting opportunities available for Sheyenne students. Sports at Cheyenne High School are season and include the likes of basketball, cheerleading, hockey, soccer, swimming, volleyball, wrestling, and many more.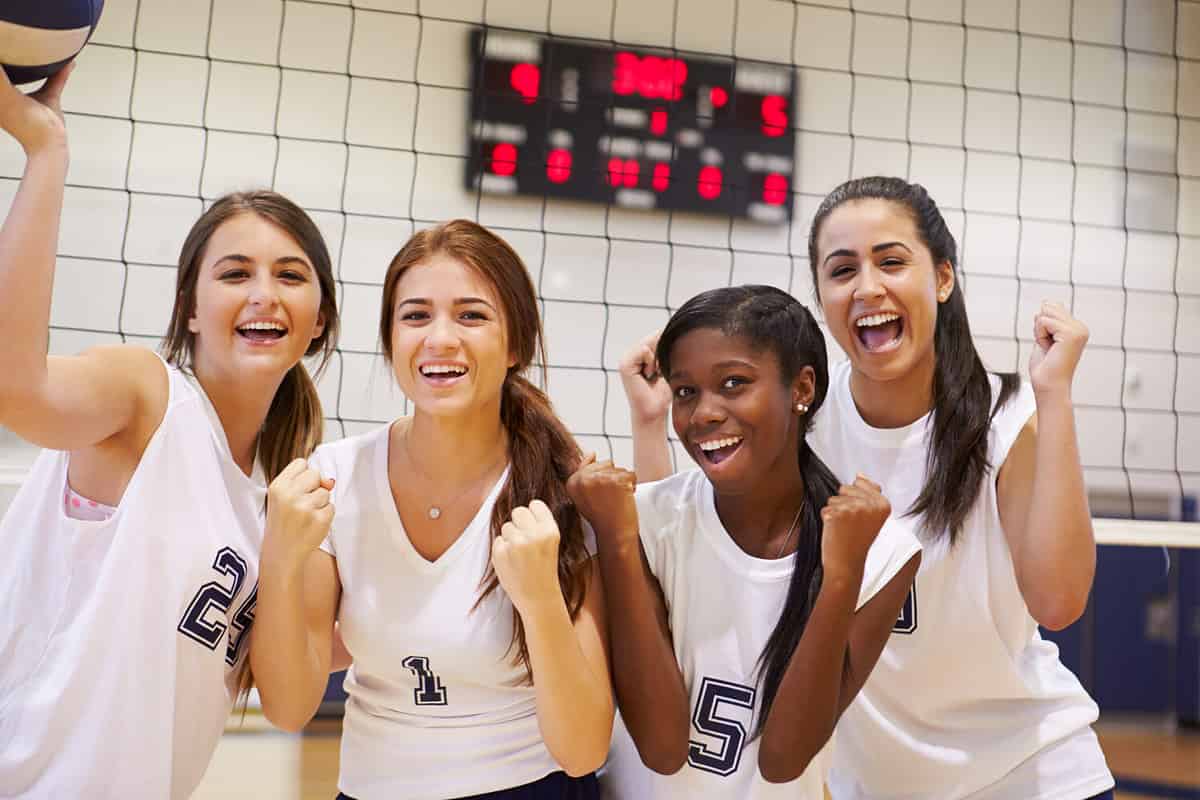 West Fargo High
801 9th Street East, West Fargo ND 58078
Another high school located in West Fargo, and another one of the largest schools in North Dakota, we present to you West Fargo High. With an enrollment of over 1400+ students, West Fargo offers numerous academic, extracurricular, and athletic opportunities to its student body. Like other schools in the West Fargo district, this school includes gifted learners, special education, home education, and technical education courses in its curriculum. There are summer school options as well as all kinds of ways to be involved in the West Fargo Community. Clubs feature an anime club, drone club, literary magazine, robotics club, art club, and Nation Honors Society, among many others. Athletics are seasonal and include sports such as cross county, track and field, hockey, soccer, swimming, volleyball, wrestling, football, basketball, and cheerleading. Check out their website to learn more about West Fargo High!
Legacy High School
3400 East Calgary Avenue, Bismarck, ND 58503
Legacy High School is located in the capital of North Dakota, Bismarck. It enrolls close to 1,300+ students in grades 9th-12th. Students are equipped with Chromebooks and allowed to modify their schedules to fit the needs of their learning style. The school recently went through a series of renovations to provide state-of-the-art learning environments for its student body. These changes include energy-efficient safety and lighting features throughout the school building, and garage door-style classrooms that allow for flexible and mobile use of the teaching space. There are specialty labs, and presentation stairs that offer seating for added space and vantage points. The school is equipped with workstations and learning centers as well as a commons area that features a marketplace and plenty of tables for studying or eating.
The recently updated Haussler Gym contains 3 courts and seating for up to 1,600 people. There is also another gym with 2 courts and 430 seats, as well as a weight room. Legacy High School has soundproof band, choir, and orchestra rooms and an auditorium for performing arts. Its outdoor fields include setups for soccer, football, tennis, baseball, and softball. These are a combination of turf and real grass.
University of North Dakota
3501 University Ave, Grand Forks, ND 58202
The University of North Dakota, or a version of it, was founded before North Dakota was even in the union! UND has an enrollment of over 13,000+ students and offers 327 programs. Class sizes average around 27 students, which is small given its high rate of enrollment. UND's colleges include the School of Aerospace Sciences, Arts, Business, Education, Engineering, Law, Medicine, and Nursing. They have a number of graduate programs as well. There are honors courses available as well, on top of an ROTC training program and a non-military training fleet as part of the Aerospace Science degree.
UND is home to 17 NCAA Division 1 athletic teams including basketball, cross-country, football, golf, tennis, hockey, volleyball, soccer, and track & field. There are also over 260 student-led clubs and organizations. As one of the largest schools in North Dakota, there are so many ways to be involved and get excited at UND.
UND in the News!
North Dakota university leaders fear 'catastrophic implications' of Minnesota's new free tuition plan (July 2nd, 2023)
Esports at the University of North Dakota are leveling up (May 12th, 2023)
North Dakota fears brain drain as more and more students leave the state for free education (July 4th, 2023)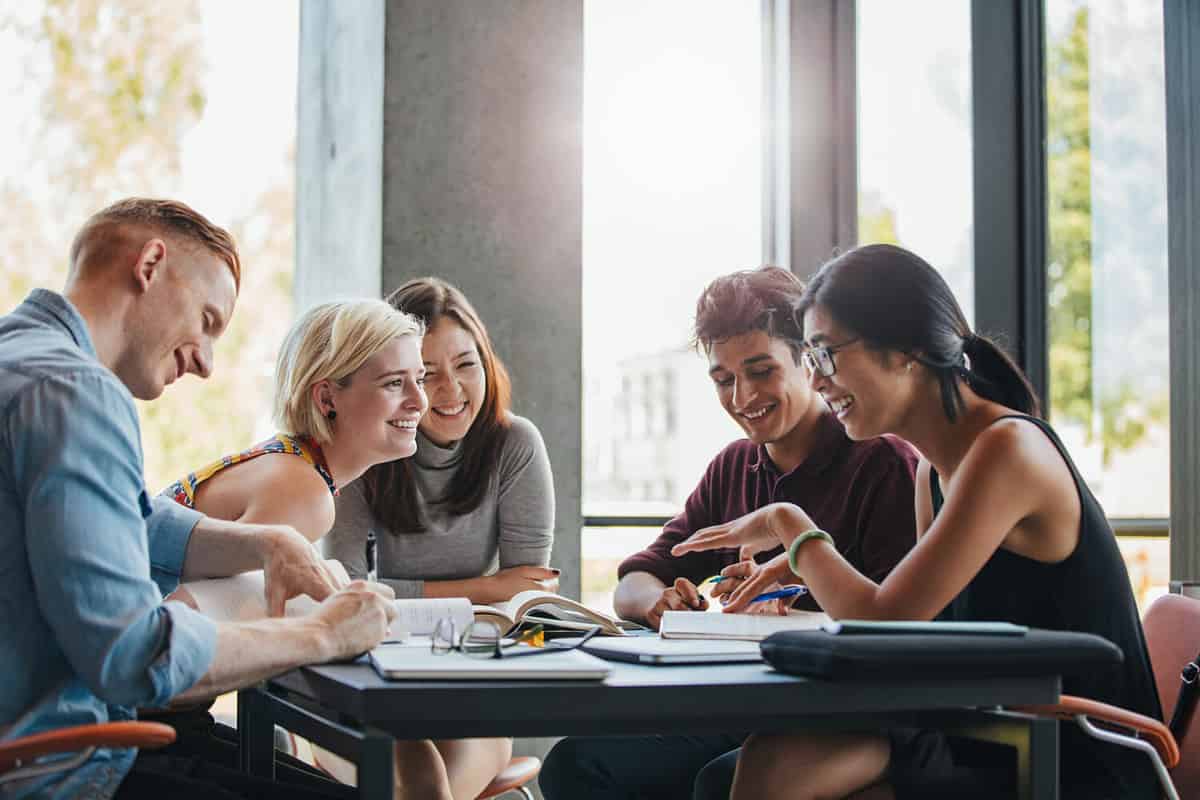 North Dakota State University, Main Campus
1340 Administration Ave, Fargo, ND 58102
North Dakota State University has an enrollment of over 12,000 students in some 249 degree programs. The student-teacher ratio lands at 16:1, with an average class size of 35. NDSU is one of the largest schools in North Dakota and also one of the oldest. Founded in 1890, NDSU now has a main campus, an extension campus downtown in Fargo, and a handful of agricultural research centers. North Dakota State University's NCAA Division I athletic programs include basketball, baseball, cross-country, soccer, golf, football, track & field, softball, volleyball, and wrestling.
The image featured at the top of this post is ©iStock.com/4nadia.