From Las Vegas to Reno, some of the largest schools in Nevada are massive. The state entered the union in 1864, but some of the oldest schools on this list were founded when Nevada was just a territory (via History.com)! For instance, The University of Nevada, now calls Reno its home, was founded in 1874 in Elkton, Nevada. It was established as a land grant school and continues to serve thousands of students in the state of Nevada, along with its extension school. From magnet schools and high schools to universities and community colleges, Nevada has some truly significantly attended schools.
Keep on reading to learn more about the largest schools in Nevada. We'll discuss what these modern learning institutions have to offer both in-state and out-of-state students. By the end of this, you'll have a better understanding of why these schools have such high enrollment. Let's get into the details of some of the largest schools in Nevada.
Ed W. Clark High School
4291 W Pennwood Ave., Las Vegas, NV 89102
Ed W. Clark High School, home of the chargers, caters to grades 9-12 and some 3,400+ students. The Clark County School District is the 5th largest school district and is accredited by the Northwest Accreditation Commission. Ed W. Clark High School has a number of advanced course options, specialized programs, and AP and honors-level courses.
Their pre-collegiate programs include an Academy of Math, Arts, Science, and Technology, which offers accelerated courses in all of these subjects. There's also an Academy of Finance and a program for pre-collegiate teacher education at Clark High School, which offer unique real-world, hands-on learning opportunities in the topics of business, finance, and education coursework. T.E.A.C.H. allows students to take precollegiate entry-level courses to help them get ahead. Outside of Academics, Ed W. Clark High School has seasonal athletic offerings, including football, volleyball, soccer, golf, cross country, tennis, and more. There are also numerous clubs and extracurricular organizations for the student body to enjoy.
Notable Alumni
With its many programs and high-level courses, this high school is top-notch. That's why it comes as no surprise that many successful alumni attended this school. Let's take a look at a few of those individuals:
Catherine Cortez Masto, U.S. Senator
Ronnie Vannucci Jr., Drummer for Rock Band The Killers
Robert Gamez, Professional Golfer
Laura Dahl, Fashion Designer
Coronado High School
1001 Coronado Center Dr, Henderson, NV 89052
Coronado High School is also a part of the Clark County School District. It serves over 3,300+ students from grades 9-12. The school offers AP, honors, and dual enrollment course options. There are tutoring services, counseling services, and military family support networks. Coronado High celebrates Military Awareness Month in April and has an appreciation night at school football games, as well as community events, engagement opportunities, and transportation help for new military families. Outside of academics, the Coronado Cougars have teams for swimming, cross country, wrestling, golf, and more. Check out the many opportunities at Coronado High School.
Rancho High School
1900 Searles Ave, Las Vegas, NV 89101
Rancho High School is home to 3,200+ students between the grades of 9-12. They offer a thorough academic curriculum, including AP coursework and testing. Athletic opportunities include seasonal sports like football, volleyball, tennis, soccer, cross country, basketball, wrestling, and bowling. Check out their website to learn more about Rancho High's many seasonal athletics. Beyond academics and athletics, the student body of Rancho High School has so many offerings, including an anime club, archery club, and art club. There's band, ballet, drama, dance, mariachi, National Honors Society, and more.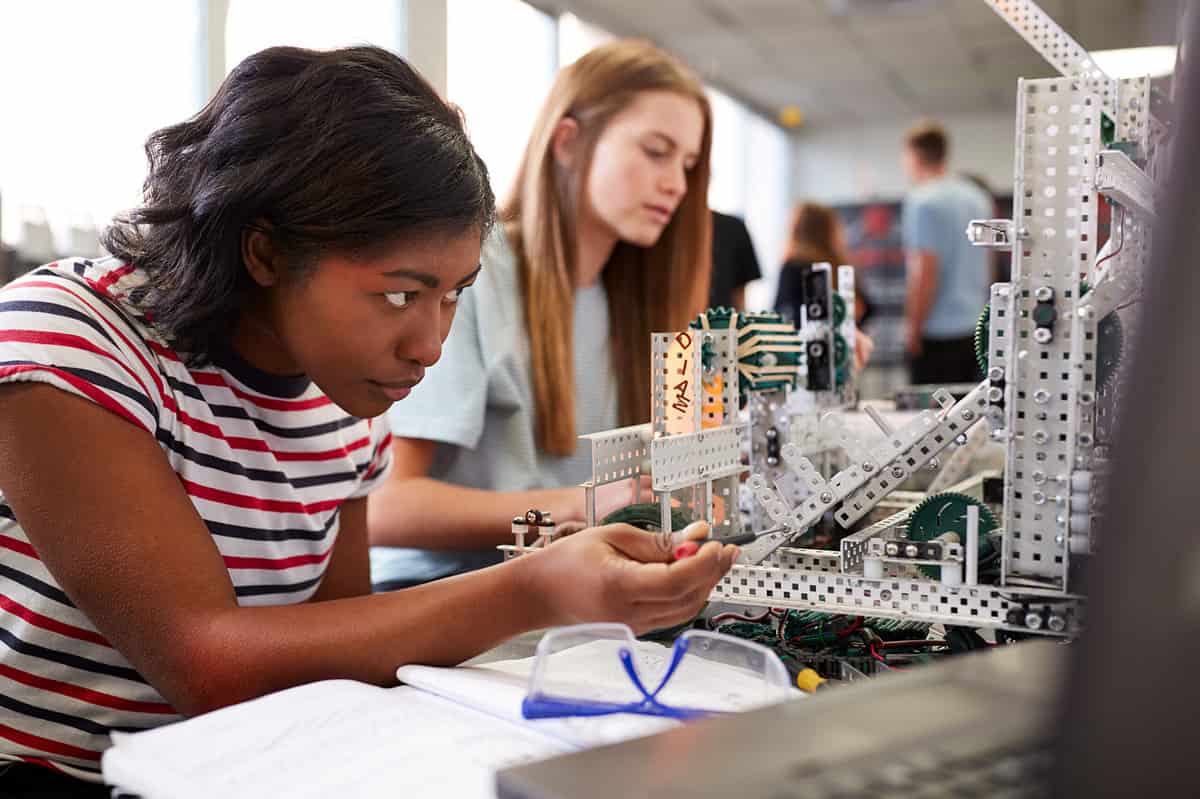 Somerset Academy of Las Vegas
7038/7058 Sky Pointe Drive, Las Vegas, NV
This magnet school actually has five campuses all around the state of Nevada. There's the Lone Mountain Campus, Aliante Campus, Losee Campus, Skye Canyon Campus, Stephanie Campus, North Las Vegas Campus, and the Sky Point Campus. For the sake of this post, we'll focus specifically on the amenities and enrollment of Somerset Academy's Sky Point campus. The kindergarten through 12th-grade school enrolls over 2,100+ students. The campus is divided into elementary school and middle/high school grades.
Academic offerings at Sky Point include AP and dual enrollment options. The community hosts field trips, an Archery Club, a National Honors Society, and a middle school Battle of the Books. There are also elementary, middle, and high school offerings for athletics at Sky Point. Elementary and middle school sports include co-ed cross country, co-ed track, volleyball, flag football, cheer, and basketball. High school sports are seasonal and they have numerous offerings that are available seasonally.
University of Nevada, Reno
1664 N. Virginia Street, Reno, NV 89557
The University of Nevada, Reno, was founded in 1874 and is one of the oldest and largest schools in Nevada. With an enrollment of 21,000+ students, this university has an extension school in Las Vegas that has, if you can believe it, even more students! The university is located right next to Lake Tahoe. It is recognized as a top research university, and this ranking is bestowed as part of the Carnegie® Classification for top research schools in the United States.
The campus covers 290 acres, with 60 research facilities and state-of-the-art labs. There are around 180 buildings, 13 schools and major-specific colleges, and 12 museums and galleries across the UNR campus. This university offers over 460+ academic programs, and 93% of their graduating classes continue on to seek full-time employment, graduate school, or military enrollment within a year of graduation. Check out their website to learn more about what it takes to be a member of the University of Nevada, Reno campus.
Notable Alumni
As one of the oldest schools in the state, the University of Nevada, Reno, has seen numerous famous names roaming its halls. Here are just a few of those noteworthy people:
Gina Carano, Actress and Former MMA Fighter
JaVale McGee, NBA Basketball Player
Colin Kaepernick, Former NFL Player
Brian Sandoval, Former Governor of Nevada
University of Nevada, Las Vegas
4505 S. Maryland Pkwy. Las Vegas, NV 89154
The University of Nevada, Las Vegas, has over 30,600+ students on its urban campus. A majority of that enrollment consists of undergraduate students, with around 4,000+ graduate students and 1,000+ professional students. They score high in diversity ratings, and 1 in 3 of its students are first-generation college students. The university offers over 250+ undergraduate, graduate, and professional degree programs and welcomes an in-state attendance of almost 86%. The University of Nevada, Las Vegas is home to 16 NCAA Division I sports. These include women's basketball, cross-country, soccer, softball, golf, tennis, swimming, volleyball, and track and field. They also have Men's Division I baseball, football, golf, basketball, soccer, swimming, and tennis. Check out the many offerings of the University of Nevada, Las Vegas.
Notable Alumni
Next on our list of notable alumni is this Las Vegas university. While many well-known names attended this institution, let's take a look at just a few of those noteworthy names:
Jimmy Kimmel, TV Host
Adam Scott, Professional Golfer
Gina Carano, Actress and Former MMA Fighter
Guy Fieri, Restaurateur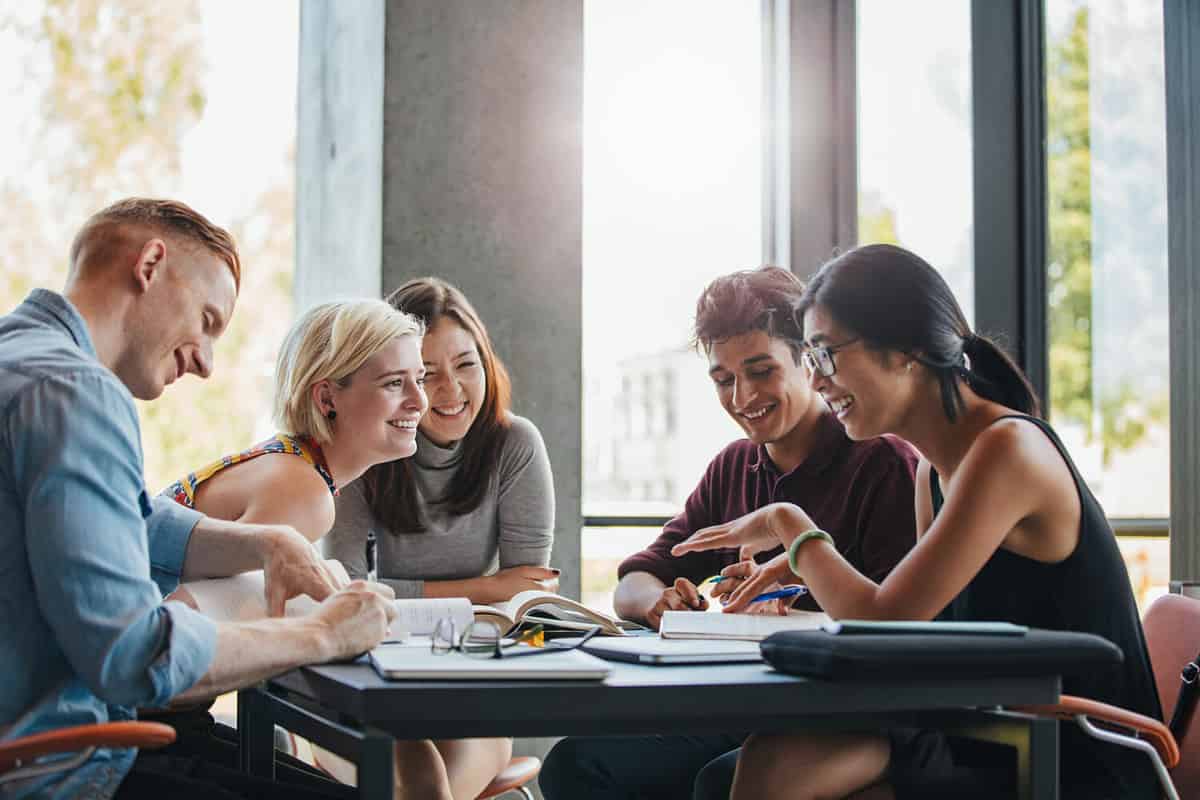 College of Southern Nevada
The College of Southern Nevada has three campuses across the state. These are located in Charleston, Henderson, and North Las Vegas. Some 29,000+ students attend these colleges, and with numerous academic, athletic, and extracurricular offerings, it's easy to see why this is one of the largest schools in Nevada. CSN offers over 189+ degree areas. Major colleges include biological sciences, education, business, hospitality, and culinary arts, art and design, communications, public safety, computer sciences, and more. The college has students representing all 50 states, as well as international students from more than 60 countries. CSN also boasts affordable tuition for this many program offerings. It also has flexible course programming to fit the needs of commuters, working, and night students of the college.
Truckee Meadows Community College
7000 Dandini Boulevard, Reno, NV 89512
Truckee Meadows Community College has more than five campus centers as well as 20 locations throughout the Reno community. It is a part of the Nevada System of Higher Education and has some 25,000+ students enrolled in its credit and not-for-credit programs. The main Reno campus of TCC has close to 10,000 day students who attend classes in person. According to their website, a majority of their graduates stay within the state of Nevada to bolster the community and continue their education or professional career development.
The image featured at the top of this post is ©Jacob Boomsma/Shutterstock.com.