Fort Worth, Texas is known as the "The Unexpected City." According to their tourism website, Fort Worth was first settled in 1849 as one of eight army outposts. By 1876, the city was king in the cattle industry. To this day, Fort Worth is home to its world-famous stockyards that host twice-a-day cattle drives.
Not only is this city known for its Texas hospitality and rich history, but as the nation's 12th largest city, it's also home to several highly populated and large schools. Most of the local schools are a part of the Fort Worth Independent School District. However, Tarrant County (where Fort Worth is located), is home to numerous other school districts.
While the Forth Worth school district may seem significant by the numbers and the land it covers, the schools in the area also have an immense amount of opportunities they can offer to their students. Here's everything you need to know about the largest schools in Fort Worth, Texas.
Texas Christian University
2800 South University Drive, Fort Worth, Texas 76109
With a population of over 900,000 people, it's no surprise that Fort Worth is home to a few colleges. The largest and most well-known college is Texas Christian University. TCU isn't new to the city, having been founded in 1873. The college is also ranked #89 among National Universities according to U.S. News and World Report, and it's ranked the second-best college for education in the state of Texas. With undergraduate enrollment sitting at over 10,000 annually, TCU has a student-to-teacher ratio of 13:1 as well. Additionally, the campus covers over 302 acres in the heart of the city. Overall, TCU is a small college with the resources of a large university.
Notable Texas Christian University Alumni
Luke Wilson – American actor is known for several movies
Chris Klein – American actor known for American Pie
Rob Thomas – American author, producer, director, and screenwriter
Winthrop Paul Rockefeller – Lieutenant Governor of Arkansas from 1996 until his death in 2006
Ashley Fisher – Professional tennis player
Paschal High School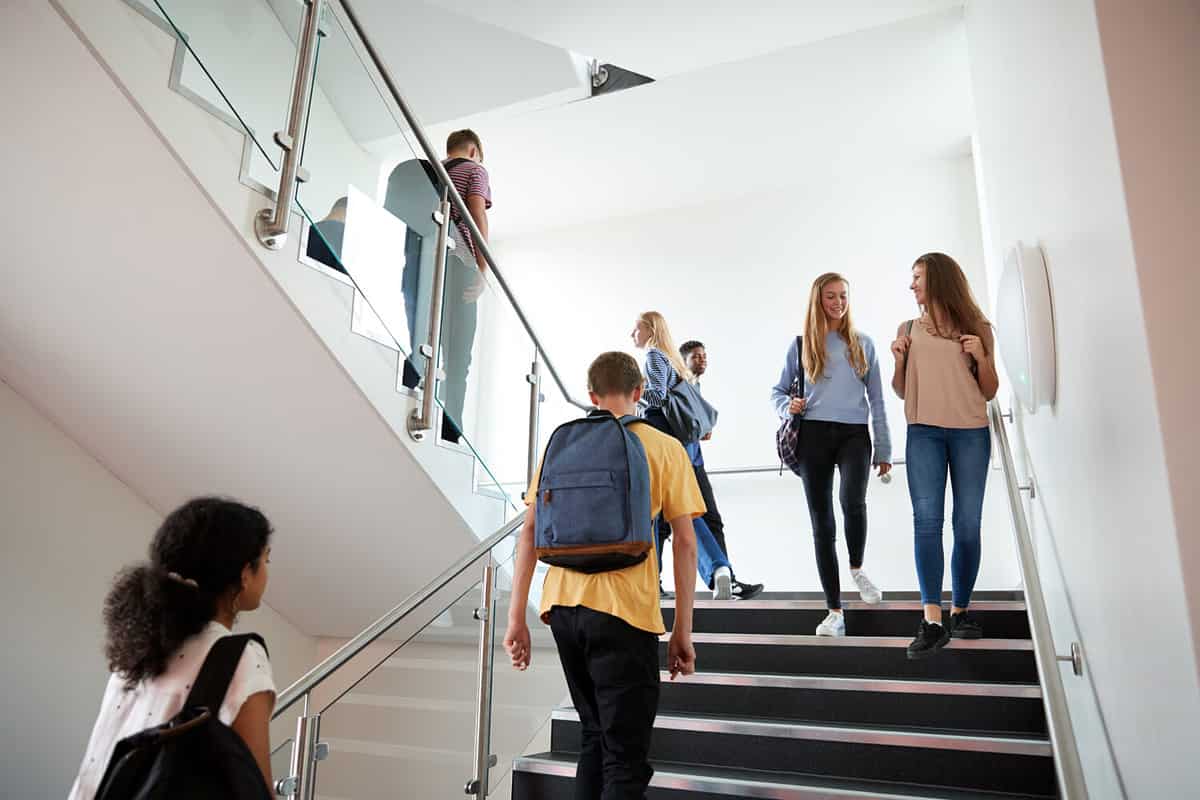 3001 Forest Park Fort Worth, TX 76110
TCU isn't the only school with a rich history in Fort Worth. Paschal High School is known as the oldest and largest high school in the Forth Worth Independent School District. The school itself was founded in the 1880s and was originally called Fort Worth High School. Over the years, the school has changed its name and location, but it hasn't changed its pride in the great city of Fort Worth. Today, the school enrolls about 2,200 students. It's also ranked the 5th best high school in the Fort Worth Independent School District according to U.S. News and World Report. Additionally, Paschal has numerous clubs, programs, and group activities along with an Enrichment Program that drives more funds to be used within the community.
Boswell High School
5805 W. Bailey Boswell Rd. Fort Worth, TX 76179
Boswell High School is the home of the Pioneers and is located in the Eagle Mountain-Saginaw Independent School District. The school pulls in students from Fort Worth, Blue Mound, and Saginaw and focuses on academics and preparing students for further education and life after school. They also offer many programs like the Air Force Junior ROTC program and a college prep program. There are also several fine arts activities available and advanced academic opportunities for students with an interest in furthering their education within the school.
Trimble Technical High School
1003 W. Cannon Fort Worth, TX 76104
Trimble Tech High School is a traditional school with academics, sports, and extracurricular activities. However, what sets them apart from other schools is their additional programs that help to prepare students for college or a career right after graduation. The school offers "Programs of Choice" that include architecture and construction, cosmetology, culinary arts, entrepreneurism, information technology, and medical services. Trimble Tech is able to offer these programs due to its partnerships with local businesses in the Fort Worth Near Southside neighborhood.
Leo Adams Middle School
1069 Eagle Blvd, Fort Worth TX 76052
Leo Adams Middle School is located within the Northwest Independent School District. The school is named after Leo Adams, who was a mayor of Justin, TX, and a founding member of the school district. The Northwest ISD was formed in the late 1940s after several smaller school districts merged. Leo Adams Middle School is the home of the Lions and focuses on being a "bridge" for students as they move from elementary to high school.
Hillwood Middle School
8250 Parkwood Hill Blvd., Fort Worth, TX 76137
As mentioned, the city of Fort Worth is home to many different school districts. Hillwood Middle School, for example, is part of the Keller Independent School District. The Keller ISD serves over 35,000 students in its district alone and covers the cities of Colleyville, Fort Worth, Haltom City, Hurst, North Richland Hills, Southlake, Watauga, Westlake, and the entire City of Keller. Hillwood is also one of the larger middle schools in the area enrolling students in 5th through 8th grade. The school offers athletics, fine arts clubs, and other activities for its students.
ILTexas Keller K-8
2301 Heritage Trace Parkway, Fort Worth, TX 76177
International Leadership of Texas (ILTexas) is a relatively new school system that was approved by the Texas Education Agency in 2012. This free, public charter school currently enrolls over 22,000 students. It also covers 21 campuses in the Dallas-Fort Worth, Houston, Cleveland, and College Station communities. This specific campus, ILTexas Keller K-8, is located in Fort Worth and opened in 2014. The goal of ILTexas is to teach students "others before self" and encourage them to seek a 4-year degree upon graduation. Additionally, all ILTexas schools offer English, Spanish, and Chinese language classes among numerous other clubs and programs.
Fort Worth Country Day School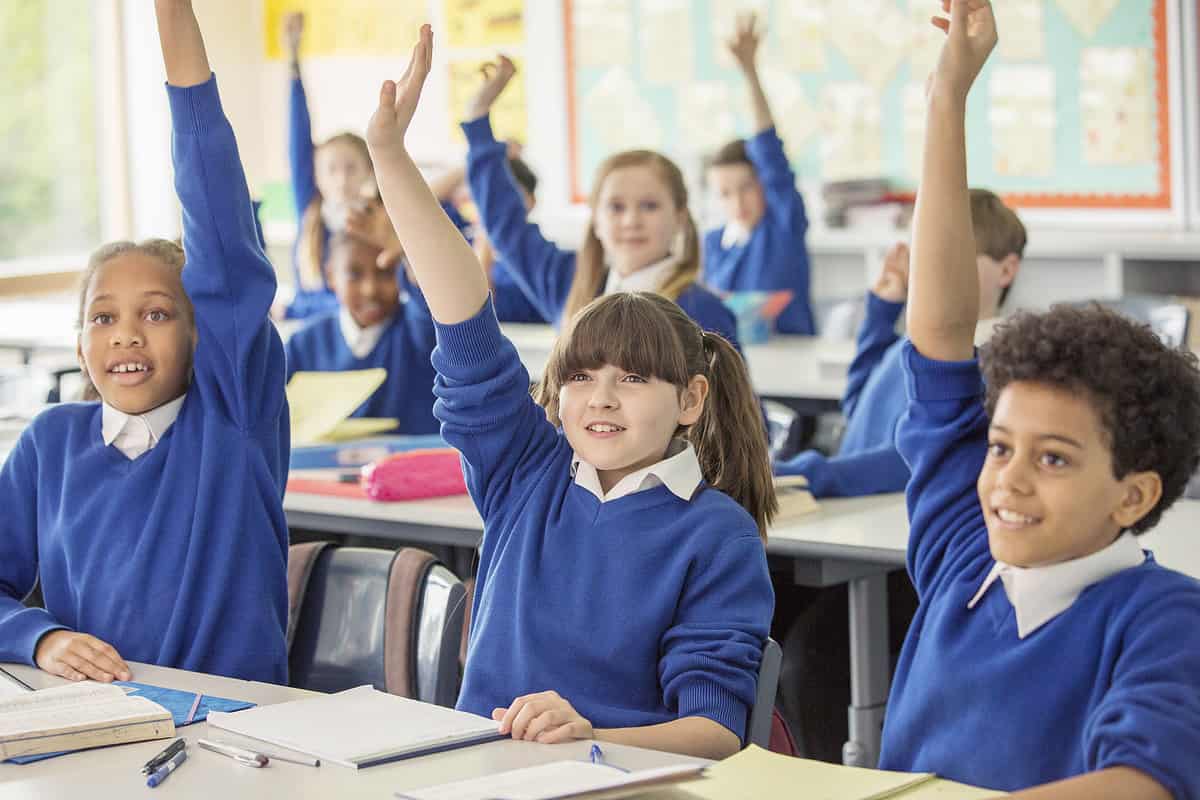 4200 Country Day Lane, Fort Worth, TX 76109
Fort Worth Country Day School is the largest private school in Fort Worth, enrolling 1,110 students in K-12 according to an article by Destination DFW. FWCD opened its doors in September of 1963 with 210 students and 3 buildings covering 10 acres. Today, the school has grown to over a thousand students and more than 100 acres. Fort Worth Country Day School focuses on a whole-child approach when it comes to teaching. FWCD is also committed to what they call the 3A's: Academics, Arts, and Athletics. Additionally, the school earned an A+ grade in 2023 from Niche, which puts the school in the top 2.5% of schools in the nation.
All Saints Episcopal School
9700 Saints Circle, Fort Worth, Texas 76108
All Saints Episcopal School has a student body of over 1,100 students on a campus that serves 62 zip codes and is nearly 150 acres large. The school was founded in 1951 as a preschool for parishioners. While the total enrollment of over 1,000 students may seem large, the average classroom size is a small number of just 12. Additionally, the school is the only dual-accredited school in all of Tarrant County. Not a member of the Episcopal church? While the school does focus on providing a Christian environment, their statistics report that only 12% of the student body is Episcopalian.
Finding the Right School for Your Child
Are you looking to find a school in "The Unexpected City" of Fort Worth, Texas? From cutting-edge academic programs to a vibrant extracurricular scene, the largest schools in this city focus on growth, learning, and personal development. The Fort Worth Independent School District and the numerous other school districts surrounding the city serve a large number of students. However, the schools listed here merely scratch the surface of the various opportunities that Fort Worth's educational institutions offer to their students. You're sure to find the best fit for you and your child in the Fort Worth area!
The image featured at the top of this post is ©Barbara Smyers/Shutterstock.com.