Throughout history, Indiana has played a crucial role in shaping the country's education landscape. Its prestigious institutions have profoundly impacted the development and structure of the American educational system. Indiana boasts of its rich educational heritage, with some of the nation's oldest academic institutions located within its borders. Situated in the Midwest region of the United States, it is the 17th most populous state and the 38th largest in terms of land area.
Let's take a look at some of the oldest schools in Indiana today.
Elementary
6401 E. 75th Street Indianapolis, IN 46250
In 1965, Heritage Christian School opened its doors to 149 students in pre-kindergarten through ninth grade. The one hundred more students were not regarded as a coincidence because the school's founders had prayed for fifty-nine students.
Construction was finished, and the faculty and staff had moved into the new building by the end of 1966. Four hundred fifty students were enrolled in the first 19 brand-new classrooms in January 1967—the Best Foundation's donation of 5 acres allowed for further classrooms in 1973.
Over the ensuing decades, the school's footprint grew to meet the demands of a burgeoning student body and provide a comprehensive selection of extracurricular and academic programs. The modern high school and Commons area were built and finished in 2007.
Currently, the campus is located on a 38.5-acre tract of property. It features structures for primary, middle, high, and intermediate schools. Along with a fine arts facility, it has a sports complex with a gym, a football stadium, a track, softball, baseball, and tennis courts.
33 East, 33rd Street, 46205 Indianapolis, IN
Saint Richard's Episcopal School offers education to pre-kindergarten through eighth-grade students, making it the state's sole private day Episcopal elementary school. Established in 1960 under the guidance of Reverend Ernest Lynch, who served as the rector of Trinity Episcopal Church, the institution was initially known as Saint Richards School. However, during the 60th-anniversary celebration in 1920, it was renamed the "Episcopal School," reflecting Reverend Lynch's vision of establishing a connection between the Church and an educational environment prioritizing traditional values and academic excellence.
The journey of language instruction at Saint Richard's Episcopal School begins as early as Pre-kindergarten 3, with students gradually developing their skills until grade 5.
In addition to classroom instruction, the school enriches the learning experience through various activities. Field trips, school assemblies, chapel services, and cherished traditions contribute to a well-rounded education. Saint Richard's Episcopal School also prioritizes community building through a structured mentorship program, where students are paired with younger and older peers, fostering meaningful relationships.
The school instills empathy, responsibility, and social awareness while emphasizing community involvement. Saint Richard's Episcopal School was founded in 1960 and has remained dedicated to giving students in Indiana a top-notch education ever since.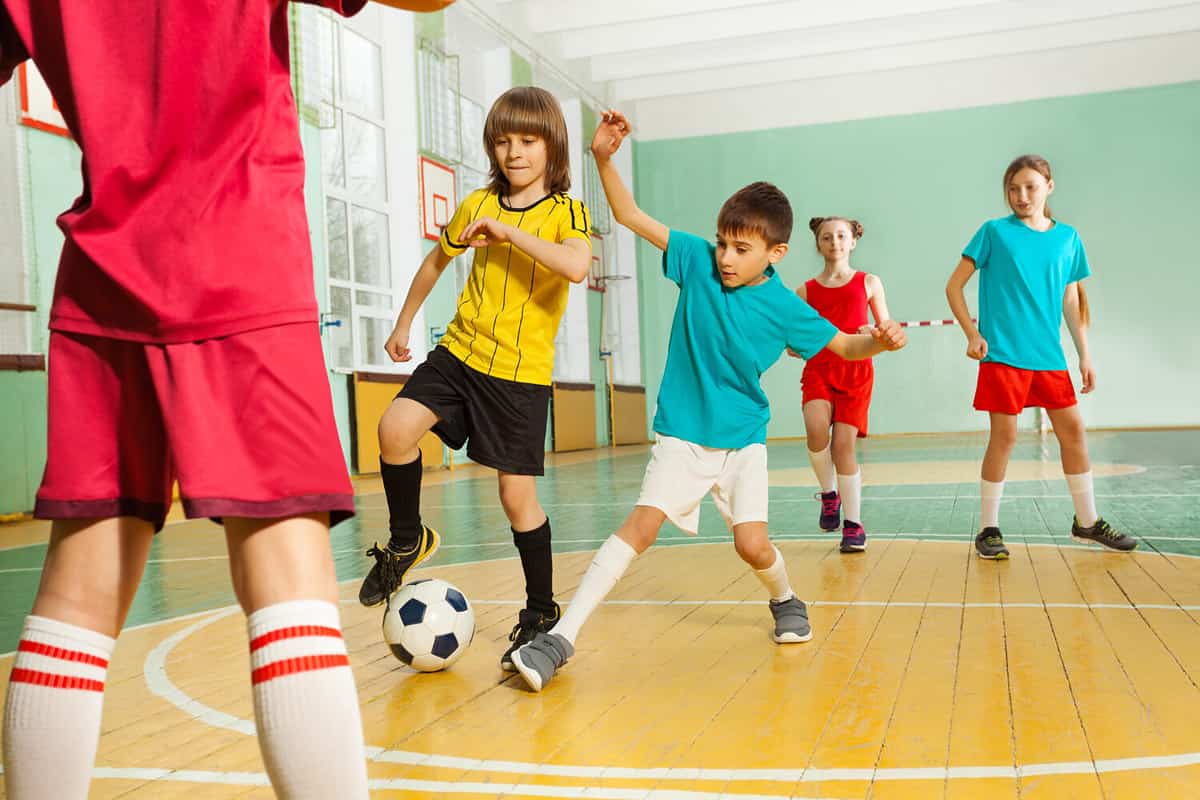 Middle Schools
3123 Miami Street, South Bend, IN 46614
The establishment of the Stanley Clark School took place in 1958, driven by a commitment to inspire students toward excellence in academics, arts, sports, and character development. The school's educational philosophy focuses on nurturing each individual's holistic growth, paving the way for their future success.
At Stanley Clark School, the primary focus is empowering students to explore their talents and passions throughout their time at the institution. This objective is achieved through a comprehensive curriculum that embraces the four pillars of academics, the arts, athletics, and character development, providing middle school students with daily opportunities to engage in these areas. By integrating social, academic, and leadership skill development into their education, the school ensures that students establish a strong foundation for success during their crucial formative years.
Dedicated and compassionate teachers develop close bonds with their students and foster an environment where students can excel in extracurricular and academic pursuits. The faculty has created a demanding academic curriculum complemented by practical activities that respond to individual interests and foster a sincere passion for learning to prepare pupils for the difficulties of high school.
1123 Union Street, Fort Wayne, IN 46802
To enhance its services to members, St. Paul's Lutheran Church, currently situated at 1125 South Barr Street, underwent a decision to divide into two separate congregations. As a gesture of support, St. Paul generously donated property to the newly formed congregation, Emmanuel. Emmanuel began its commitment to Christian education and serving its members on this donated land, which previously housed a residence and a two-room school.
Over the years, Emmanuel has thrived as a church and a school by adapting to societal changes. While many churches relocated from downtown Fort Wayne in the 1950s, Emmanuel chose to remain rooted in the heart of the West Central Neighborhood, where it originated. Following the establishment of St. Michael Lutheran Church in 1953, St. Michael Lutheran School opened its doors in 1954, experiencing continuous growth as both a congregation and an educational institution.
In 1962, Emmanuel and St. Michael Lutheran Churches initiated a collaborative effort in education, which continues to this day. As a result, the institution was named Emmanuel-St. Michael Lutheran School. As part of this collaboration, a new gym/auditorium, a conference room with a kitchenette, a stage, showers, and three classrooms were provided.
Due to the increasing enrollment, the need for additional classrooms arose. In 2001, grades K–2 were relocated to the Getz Road Campus, followed by grade 3. In 2018 the congregation voted to offer early childcare programs at St. Michael and Emmanuel.
Presently, Emmanuel operates at two separate sites, housing one school. Grades K–3 are held at St. Michael's location, while classes for grades 4–8 take place at Emmanuel Lutheran Church.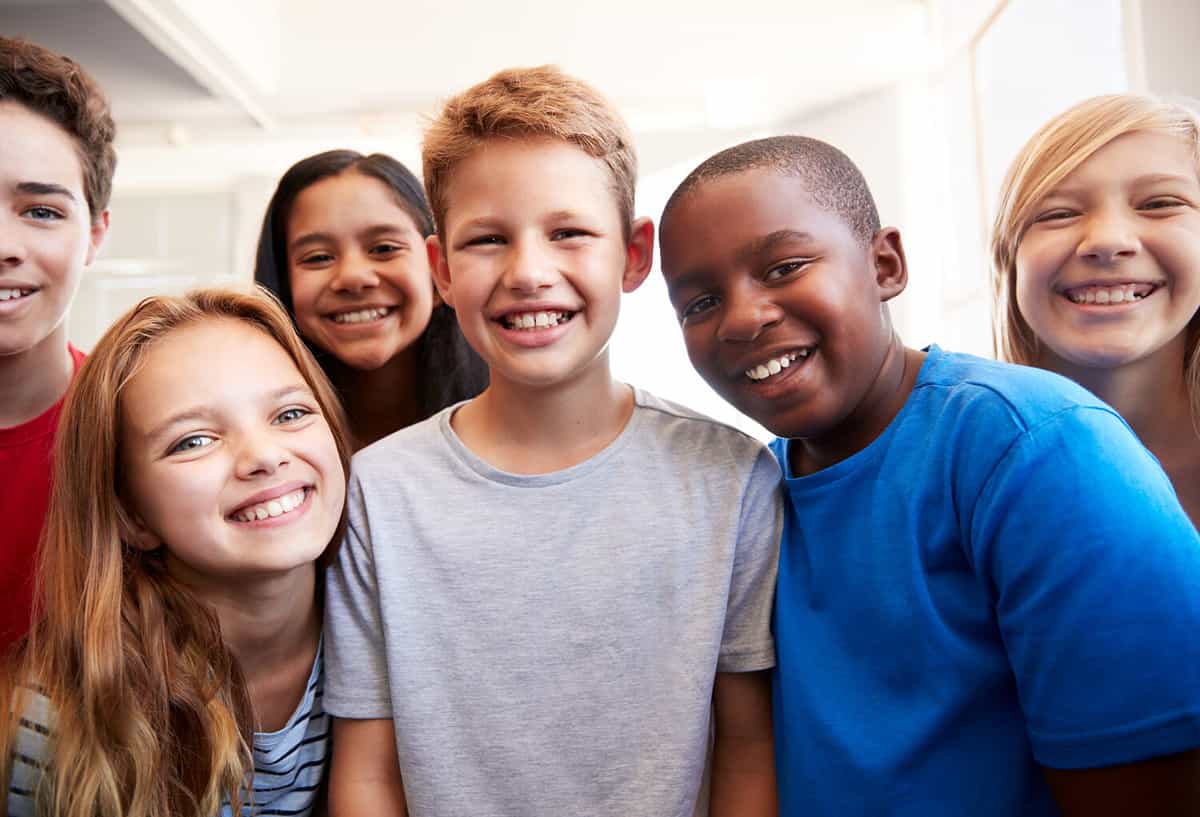 6318 West California Road Fort Wayne, IN 46818
Established in 1883 as a division of Emmanuel Lutheran Church, Suburban Bethlehem Lutheran School was initially known as Columbia Road Lutheran School. A larger school structure was required in 1949 as student enrolment kept increasing. A new school building was built in response and formally inaugurated in 1951 to handle the expanding student body.
A second building campaign was initiated in 1958. This campaign led to the construction of additional facilities, including a gymnasium, an expanded kitchen, and the pastor's office, further enhancing the school's infrastructure. As the demand for space increased, a third building program commenced in 1965, leading to a new school building and a kitchen.
Until 1995, the school used an approach to learning that allowed two grades to coexist in a single room while being supervised by four teachers. Nevertheless, the first and second grades had to be divided into separate classrooms due to the growing number of students. The institution began its fourth and most recent building program, which included the construction of a new wing, in 1998. A critical step forward in the school's continued development and growth, this addition comprised extra classrooms, a kitchen, a library, and a commons area.
Suburban Bethlehem Lutheran School is dedicated to providing each child with an exceptional academic and Christian education. The school's curriculum is based on the standard course of study for Lutheran elementary schools, aligning with the curriculum requirements of Indiana's primary and junior high schools. The pastor conducts religion classes for seventh and eighth graders, teaching them catechetical material in preparation for confirmation and communicant membership in the Lutheran Church.
The school offers band classes for students in grades 4 through 8 and string classes for students in grades 3 through 8. The school provides a band director through a collaborative effort with Concordia Lutheran High School. Sports also play a significant role in the student experience at Suburban Bethlehem, as most students can participate in various sports due to the relatively small middle school population.
1506 Washington Street Michigan City, IN 46360
At the request of Bishop Aldering from the Diocese of Fort Wayne, Reverend Emmanuel Wrobel was called upon to establish a parish catering to the Polish-speaking residents of Michigan City. In 1890, as the new parish was undergoing construction, temporary arrangements were made in the Saint Mary's rectory, where services were held on the second floor of the elementary school. This marked the beginning of an essential chapter in the parish's history.
During this time, Father Wrobel assumed the role of pastor, coinciding with constructing a two-story school, providing a permanent location for the growing community. The Sisters of Notre Dame were entrusted with the school's oversight. In 1926, Father Bolka, who succeeded Father Wrobel, facilitated the construction of a new convent for the Sisters.
To replace the old school building, a new structure was erected in 1938, marking the current school facility's establishment after its predecessor's demolition.
Today, the school's legacy encompasses an ethnically diverse neighborhood. It embraces students of various ethnic backgrounds and religious affiliations, integrating faith, academics, technology, and social skills to provide a comprehensive educational experience for every child.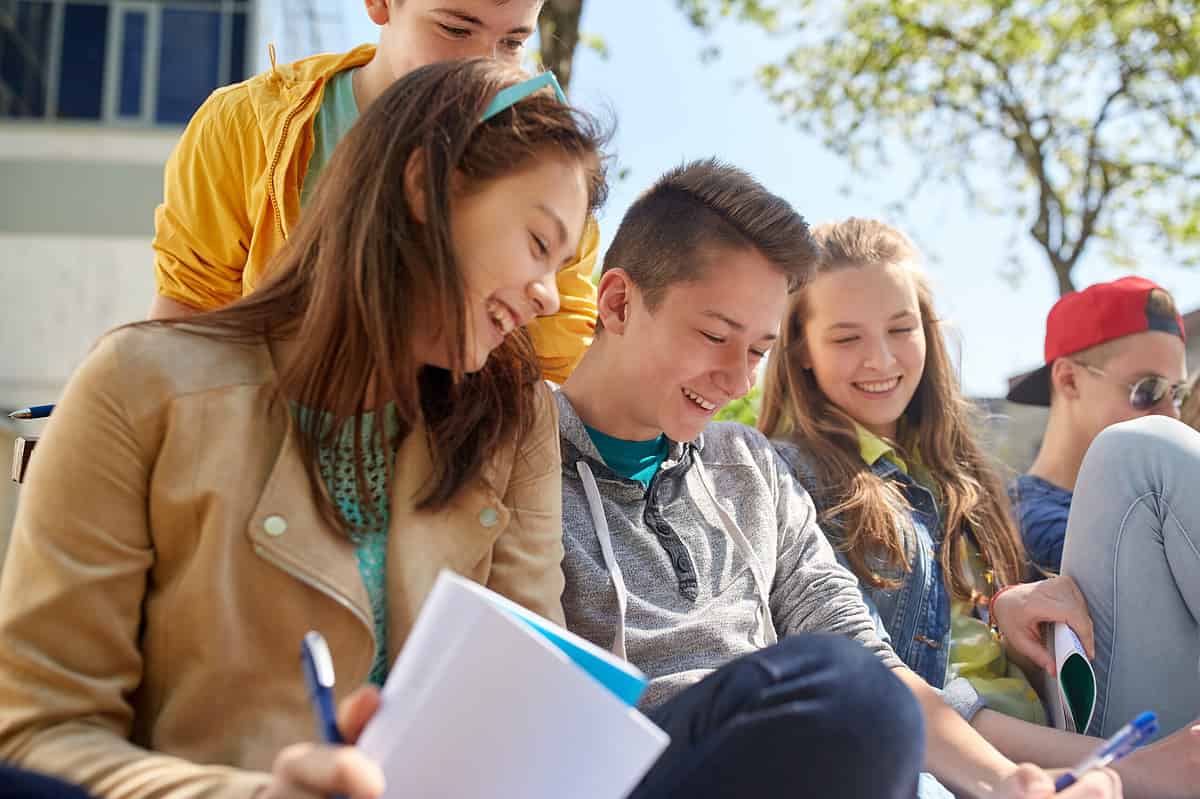 High Schools
3401 N Meridian St, Indianapolis, IN 46208
Established in 1864, Shortridge High School, known initially as Indianapolis High School, holds an important place in history as the city's first free public high school. In 1896, the school underwent a meaningful transformation and was renamed Shortridge High School in honor of its esteemed first headmaster, Abram C. Shortridge. This change marked a pivotal moment in the school's legacy.
Throughout its existence, Shortridge High School has undergone several relocations. From 1864 to 1867, it was housed in the Ward 1 elementary school on Vermont and New Jersey Streets. Subsequently, between 1867 and 1872, the school found its home in Circle Hall, situated in the northwest quadrant of Monument Circle. A subsequent move occurred between 1872 and 1885 when Shortridge High School occupied the Baptist Female Seminary between Pennsylvania and Michigan Street.
Under the leadership of Abram Shortridge, the school adopted progressive practices uncommon at the time. Notably, female teachers were hired, breaking gender barriers, and he opened the school doors to African-American students, challenging the prevailing segregation practices.
During World War I, faculty and students at Shortridge High School significantly contributed significantly to relief operations. They engaged in various activities, including typing, filing, office work, knitting hats, stockings, and other items.
Shortridge High School continues to shine as a symbol of outstanding education. As a Magnet School, it offers specialized programs that attract students from different city areas. With its longstanding presence and prominent reputation, Shortridge High School remains dedicated to delivering high-quality education to its students.
1140 Dr. Martin Luther King Junior Street, Marion County, IN, 46202
Crispus Attucks High School, named after the renowned American sailor who lived from 1723 to 1770, holds an intriguing backstory. Originally slated to be named Thomas Jefferson High School, the institution underwent a name change to Crispus Attucks High School due to protests from the black community.
The school's historical importance lies in its history of segregation, as it was specifically created to cater to African-American students. It commenced its educational endeavors in Indiana in 1927. However, due to low enrollment, Attucks transformed in 1986 and became a junior high school. In 2006, it evolved into a medical magnet high school, leveraging its proximity to the Indiana University School of Medicine.
In addition to its esteemed academic standing, Attucks is renowned for its excellent athletic programs, particularly basketball. It gained widespread recognition after securing the first all-black Indiana High School Athletic Association title in 1955.
Crispus Attucks High School welcomes students from grades 9 through 12, offering a demanding and diverse curriculum focusing on education and health sciences. Its rich history and outstanding academic reputation have solidified its prominent position among the educational institutions in Indiana. Providing an excellent learning and personal growth environment, Crispus Attucks High School has a longstanding tradition of educating students.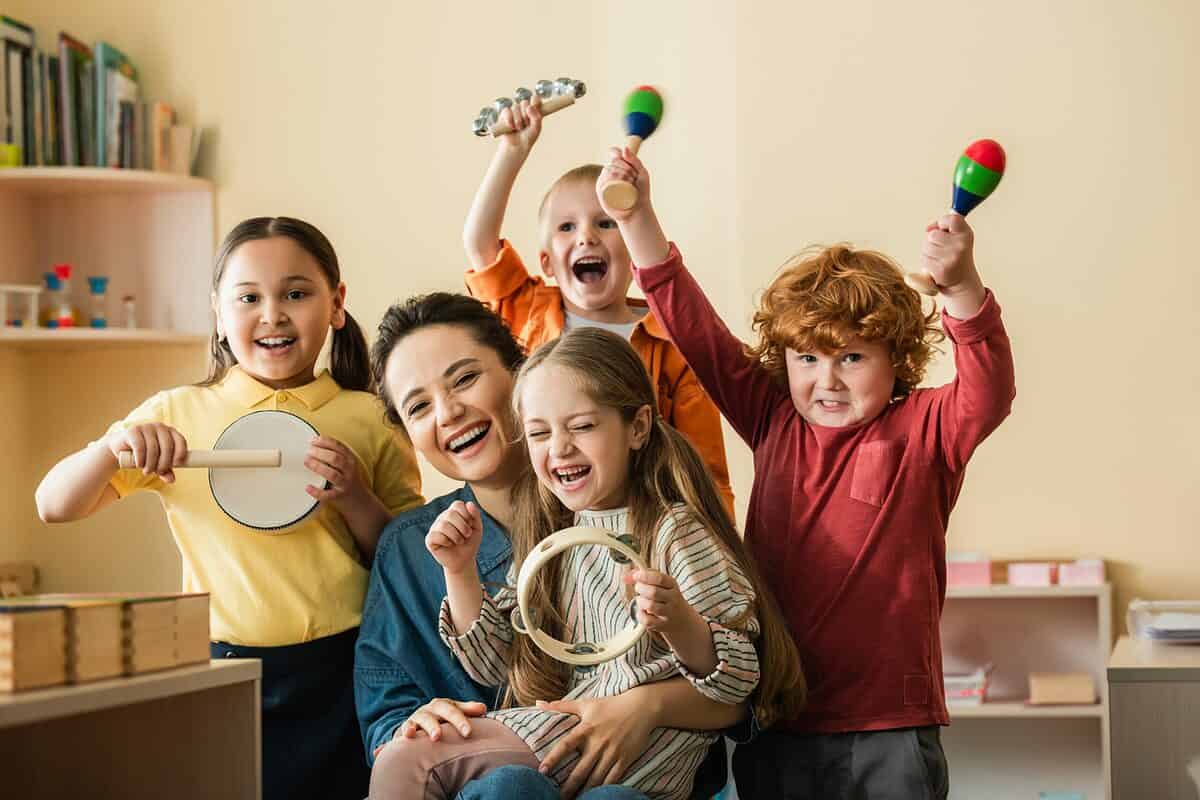 1500 E Michigan St, Indianapolis, IN 46202
Situated on a spacious 76-acre campus, Arsenal Technical High School is a longstanding public high school. Once an arsenal abandoned after the Spanish-American War, the site found a new purpose when Arsenal Technical High School was established in 1912. Setting it apart from other schools is its unique feature—an actual armory, a remnant of the military base that once occupied the area. Alongside this historical aspect, the campus boasts contemporary elements, including a state-of-the-art science and technology facility, athletic fields, student amenities, and a performing arts theater.
Within Arsenal Technical High School, the STEM Academy offers students the opportunity to choose from five academic programs: teaching, media arts and design, skilled trades and human services, law and public safety, and advanced placement classes. Students can also partake in dual credit classes and continuing education to expand their knowledge and skills. The school welcomes students in grades 9 through 12, and for decades, students at Arsenal Technical High School have been nurturing their minds with the power of education and knowledge.
5225 E 56th St, Indianapolis, IN 46226
Founded in 1918, Cathedral High School welcomed its first students under the leadership of Bishop Joseph Chartrand, the visionary behind the establishment of the Indiana Archdiocese. During the 1960s and 1970s, the school was overseen by the Brothers of Holy Cross, but in 2011, they resumed control of the school's management.
Originally located in downtown Indiana, establishing a trust fund when the Holy Cross brothers departed ensured the school's continuity. Eventually, Cathedral High School found its present location at Emerson and 56th Street. Traditionally, the school exclusively served boys until recent changes.
Cathedral High School had only 90 students housed in temporary accommodations when it first began. The faculty consisted of the Holy Cross brothers of Notre Dame. The need for a new facility became evident as the student population grew significantly in the 1950s. In the 1960s, the institution founded Bishop Chatard High School. It was not until 1976 that Cathedral High School started admitting girls.
As acknowledged by the school, Cathedral High School boasts an esteemed alum community, including numerous local businesses, government, and religious leaders. The extensive network of alums actively engages in school activities and values diversity. With an enrollment of 1,200 students from over 13 counties in central Indiana, spanning grades 9 through 12, Cathedral High School stands as a remarkable testament to the enduring power of education.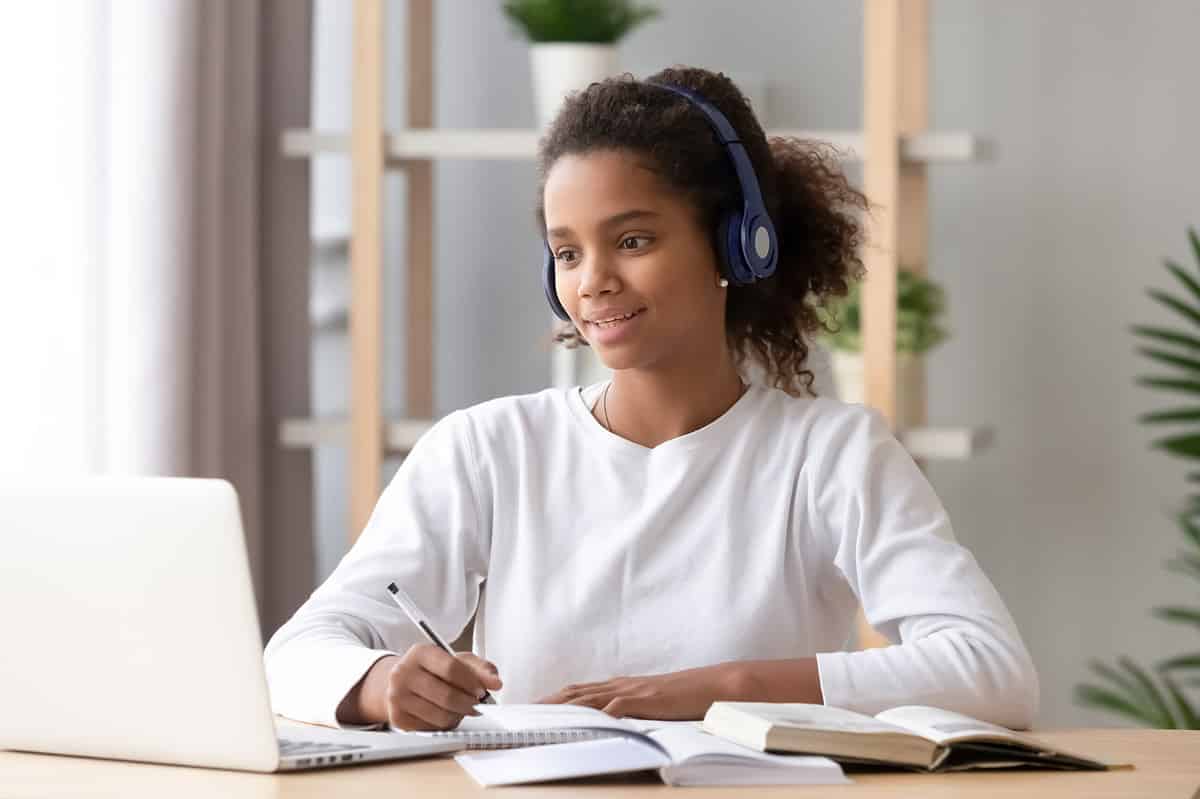 Colleges/ Universities
1002 North First Street, Vincennes, 47591, IN
Vincennes University, founded in 1801 under the name Jefferson Academy, has a rich history as Indiana's first higher education provider. It received its charter as a four-year institution in the Indiana City region in 1806, and with the establishment of Indiana University in 1820, it expanded beyond reliance on public funding.
In 1889, Vincennes University was granted a two-year university charter by the state of Indiana. From 1999 to 2005, it underwent a period of state-mandated collaboration with what is now Ivy Tech Community College. The university made a significant milestone in 2005 by beginning to award baccalaureate degrees.
Vincennes University spans four campuses, encompassing the Wabash River residential campus and campuses located in the Indiana region, Fort Branch, Indiana, and Jasper, Indiana. Initially founded to educate pioneers and provide them with practical skills, the university now offers various degree programs in multiple fields, including business, health sciences, education, humanities, fine arts, and many others. Collaborations with other schools and institutions in the US provide opportunities for student transfers.
The university has partnered with businesses to create numerous internship opportunities for students. Furthermore, its commitment to innovation is evident through its utilization of collaborative robots and leadership in the field. Athletics also play a significant role in the university's culture, with sports like basketball, golf, volleyball, and softball being played on campus.
Despite its growth and evolution, Vincennes University proudly retains its distinction as Indiana's birthplace of higher education. As one of Indiana's founding institutions, Vincennes University boasts a distinguished past and a beautiful campus.
604 E College Ave North Manchester, IN 46962
Manchester University's origins can be traced back to the establishment of the Roanoke Classical Seminary by the United Brethren Church in 1860. In 1889, the seminary relocated to North Manchester, Indiana, and became known as North Manchester College. The Church of the Brethren representatives purchased the property in 1895 and deeded it to four State Districts of the Church in 1902. Over time, Manchester College expanded its reach and began serving the five-state region of Indiana, Ohio, Michigan, Illinois, and Wisconsin by 1932 through the support of additional sponsoring districts.
As the public high school system expanded rapidly and interest in higher education grew, the focus of Manchester College gradually shifted from being an academy and Bible school to a liberal arts college. Consequently, the academy was closed in 1923. In 1932, Manchester College merged with Mount Morris College in Mount Morris, Illinois. This consolidation was driven by the Church of the Brethren's desire to concentrate its educational resources and enhance its overall program.
In May 2016, Manchester University achieved a significant milestone by introducing the country's first master's program dedicated explicitly to pharmacogenomics.
Manchester University maintains a strong connection with the Church of the Brethren. The university actively emphasizes this affiliation and ensures that students of all faiths feel welcome and included on its campus.
Manchester University in the News!
Although Manchester University is one of the oldest colleges in the US, the school is making a few headlines at the time of writing. Here are a few headlines from 2023.
Manchester meets its fundraising goal for the university two years early!
Manchester University announces a new president.
Longtime Elkhart teacher leaves $1.5 million to Manchester University.
107 S. Indiana Avenue Bloomington, IN 47405-7000
Established in 1820, Bloomington is the flagship campus among Indiana University's seven campuses and two regional centers nationwide. It fosters cutting-edge study, scholarship, the arts, and creative endeavors. The campus offers rigorous and inspiring educational opportunities for undergraduate, graduate, professional, and lifelong learners. It also strives to engage diverse and global academic communities and programs.
Bloomington is renowned for its exceptional library and museum collections, representing a source of pride for the community. These world-class resources contribute significantly to the educational and cultural landscape of the region. Additionally, Bloomington actively promotes economic development within the state and local communities. Recognizing the significance of experiential learning, the city also prioritizes offering enriching experiences beyond the traditional classroom, enhancing the educational journey for its residents.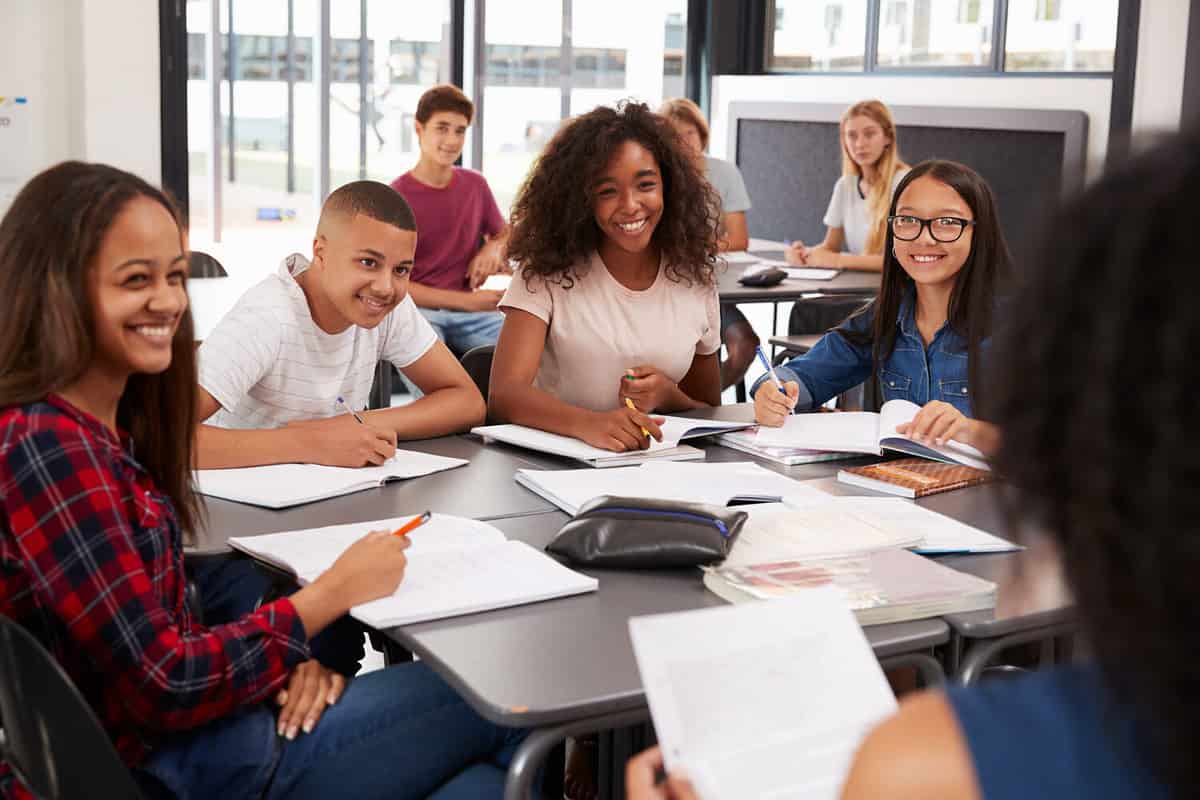 Bloomington is committed to embracing full diversity, maintaining academic independence, and addressing the evolving educational and research needs of the state, the country, and the world. As part of its strategic plan for 2030, the campus is reaffirming its dedication to excelling in American higher education and taking bold strides toward the future.
The campus has gained recognition for its numerous firsts and innovative initiatives. Notably, it was the first institution to establish an informatics school in the country, showcasing its commitment to staying at the forefront of advancements and pioneering new fields.
Conclusion
Indiana maintains a prestigious status as the birthplace of several of America's longstanding educational institutions. These schools foster a diverse, international environment that embraces various perspectives and draws on global experiences. They embody a rich historical legacy and have played a significant role in shaping the local academic landscape. Moreover, their impact extends beyond Indiana, influencing education throughout the country.
The image featured at the top of this post is ©iStock.com/Inside Creative House.