The largest city in Colorado, Denver, also happens to be its capital city. Those with deeper geographical knowledge will refer to it as the 'Mile High City.' That's due to the elevation at which it sits. At 5,280 feet above sea level, the city is one of the highest in the U.S. A look at history shows that the Pike Peak Gold Rush was the major reason Denver came into existence in 1858. Interestingly it bears another nickname, Queen City of the Plains, as it's the gateway to the Rocky Mountains.
Denver is super-vibrant, with so much to do, even with kids. The Rocky Mountains, for example, have ski resorts that attract thousands of visitors annually. There're also mountain trails and parks for those who prefer more relaxed activities.
The city's economy is diverse in fields like telecommunications, aerospace, finance, energy, and tourism. That in itself is a pointer towards the importance of quality education to get the right people to work in the industries. And that forms the basis for this article, which explores some of the oldest Denver schools. Let's see what we unearth.
East High School
1600 city park Esplanade, 80206 Denver Colorado
East High School came into existence in 1875 as the first Denver high school. However, it does owe its existence to Union School, a one-room Schoolhouse established in 1859. The expansion of Union School resulted in the need for a separate high school.
1877 was a significant year because the school had its first graduating class. In 1899, it relocated to 19th and Stout Street as they needed more room for the students. The new venue had a capacity of over 700 students. Interestingly, the architect of the new facility, George H. Williams, was an alumnus of East High. He used the Philadelphia Independence Hall as an inspiration for the 49m-high clock tower. The state recognized the building and put it in the Denver Historic Landmarks in 1991.
East High has continued to pursue excellence and has several accolades under its belt.
In 1957, East High ranked as one of the top high schools in the country
In 1968, it was a top 10 American School
In 2000 it appeared in Newsweek as one of America's top 100 public schools. The magazine recognized the school again as a top High School in 2008.
The U.S. News has also named it one of the best high schools countrywide
Apart from academic excellence, East High ranks very highly in athletics. It holds the number three position in Colorado for the greatest wins in the state championship. The boy's basketball team took the top place in 2007. Other notable sports excellence is in golf, soccer, gymnastics, hockey, and swimming, to name a few.
The district-managed school takes in students from grades nine to 12. Students have access to various academic programs, including advanced placement courses and International Baccalaureate. There're also electives like languages, mathematics, science, arts, and social sciences.
Notable alumni include:
Renowned actress Pam Grier
Award-nominated actor Don Cheadle
Singer and songwriter Judy Collins
Academy winning actress Hattie McDaniel
ESPN sportscaster Chris Fowler
Actress Anna Sophia Robb
Olympic gold medalist swimmer Amy van Dyken
Opera singer Judy Marlo
American astronaut and politician Jack Garn
East high school is staying true to its course of offering quality education to Denver students.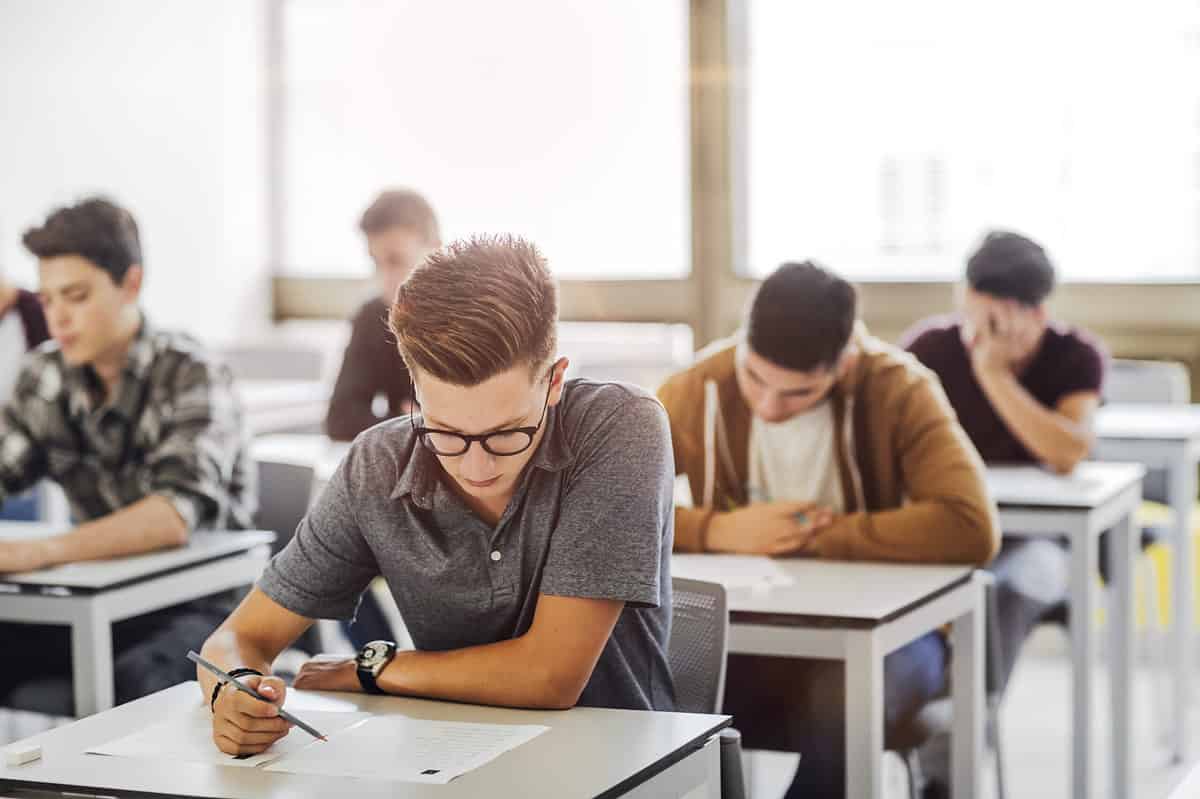 West High School
951 Elati Street, Lincoln Park- 80204- 3939, Denver Colorado
You may find references to West High School as Denver West High School or D-West. The Year 1883 is its birth year, while June 13th, 1884, signifies its first lot of graduates. In 1902, West High School merged with school district number 1 or East high school to form Denver Public Schools. That also makes it the second public high school after East High in Denver.
The relocation of West High School to its current location happened in 1926. The gothic-style building had sufficient capacity to handle the students.
In 2012 West High broke into two distinct academic schools, West Valley College and West and Leadership Academy. Each pursued their curriculum and only came together for extracurricular activities. This went on until 2021 when the Denver Public Schools Board of Education agreed to the reunification of the two.
West High School has found itself in the annals of history due to its stand on social issues. An example would be the 1969 March against discrimination and racism. The diverse academic program covers subjects like mathematics, English, foreign languages, arts, and social studies. There are also opportunities for advanced coursework for interested students. Athletics, music, debate, drama, and student publications give students an outlet from the stresses of classwork.
Notable alumni from West High School include the following.
Author Neal Cassady
Former Colorado governor Ralph Carr
NFL football player Mike Daniels
Education advocate and former Colorado Lieutenant Governor Barbara O'Brien
National Basketball Michael Wesley red
Musician and singer Nancy Wilson
Martial artist and actor Michael Dudikoff
It's interesting that the second-oldest Denver high school still has its doors open.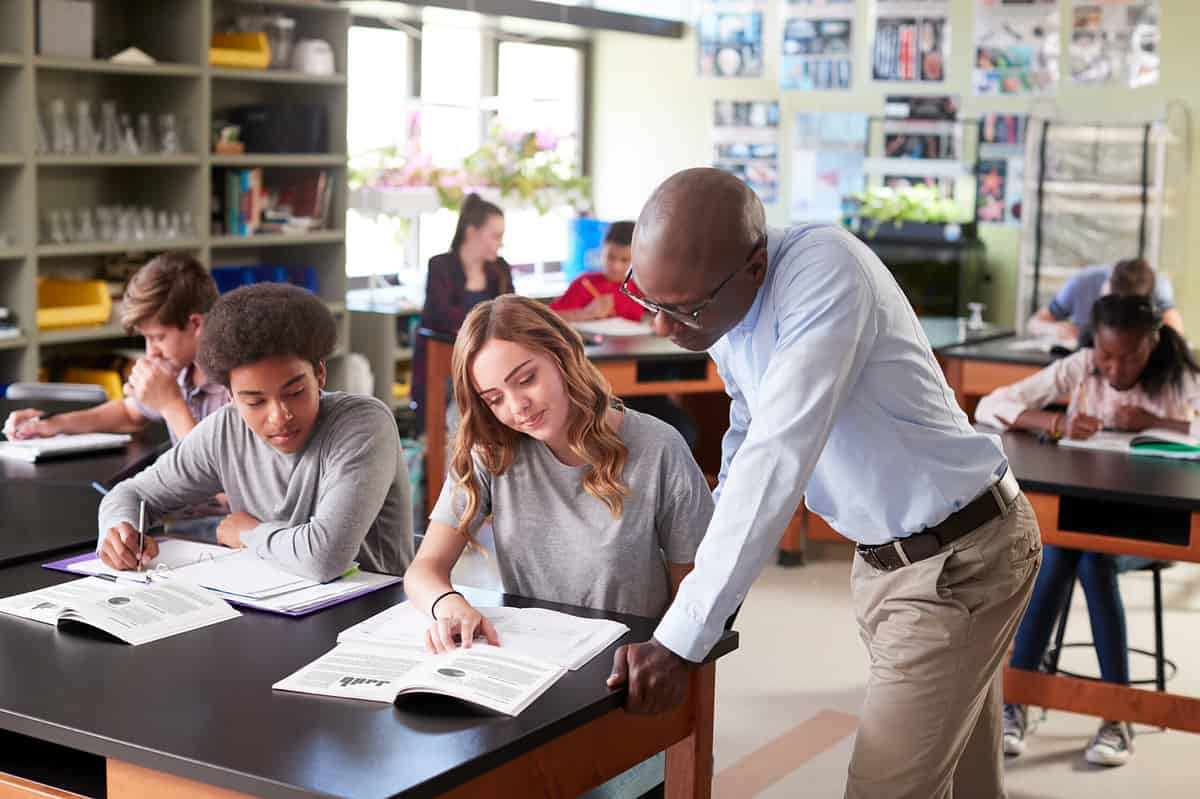 Saint Mary's Academy
Cherry Hills Village, 4545 South University, Colorado
Saint Mary's Academy owes its existence to the Sisters of Loreto. It opened its doors in 1864 as an independent Catholic co-educational, all-girls school, taking preschool to high school students. In the 1970s, it started to enroll boys.
Boys and girls learn together in Lower to Middle School. For grades nine to 12, the Preparatory School is for girls only. The school also incorporates Montessori into early childhood, focusing on self-directed exploration, hands-on learning, and independence.
Saint Mary's Academy has, in the past, received recognition from the Department Of Education for its academic excellence. Also, it's the oldest still operating pre-collegiate school. The school was the first to award a diploma to a student, Jessie Forshee, in 1875.
The school's first location was on 14th and California Street. In 1911, it relocated to Pennsylvania Avenue. The final move to the current address happened in the early 1950s.
To date, Saint Mary's Academy places great emphasis on values like justice, faith, community, and respect. That's the best way to honor the historical roots of the Academy, which goes back as far as 1812 in Kentucky. They work in close partnership with the other three Loreto educational systems. These are three other Loreto schools in Denver, Nerinx Hall in Saint Louis, and Loreto Academy in El Paso. Students, teachers, and administrators from other institutions interact with each other to deepen the bond.
Teachers also travel to the Kentucky mother house for intensive weekend immersions. The same applies to the high school students from all the Loreto schools.
Aside from academics and Faith-based teaching, Saint Mary's Academy has a vibrant athletics culture. Some of the sports include baseball, basketball, cross country, golf, lacrosse, and tennis.
Notable alumni from Saint Mary's Academy include:
Former Secretary of State, Condoleezza Rice
RISE Colorado co-founder Milagros Barsallo
Elements Massage CEO Susan Odland Lintonsmith
U.S. Department of State Senior Adviser, Jane Nady Sigmon
California superior court Justice Honorable Ollie Marie-Victoire
Author and science and technology professor Donna J. Harawayria
The first female chief of the National Oceanic and Atmospheric Administration, Jane Lubchenco.
St Mary's Academy has a long-standing reputation for an excellent and well-rounded education. They don't only focus on class work but the spiritual growth and commitment to service to all. The application of Catholic traditions prepares students to become more responsible and compassionate. Finally, the school prides itself on being inclusive and welcoming of students from any religion, culture, or economic background.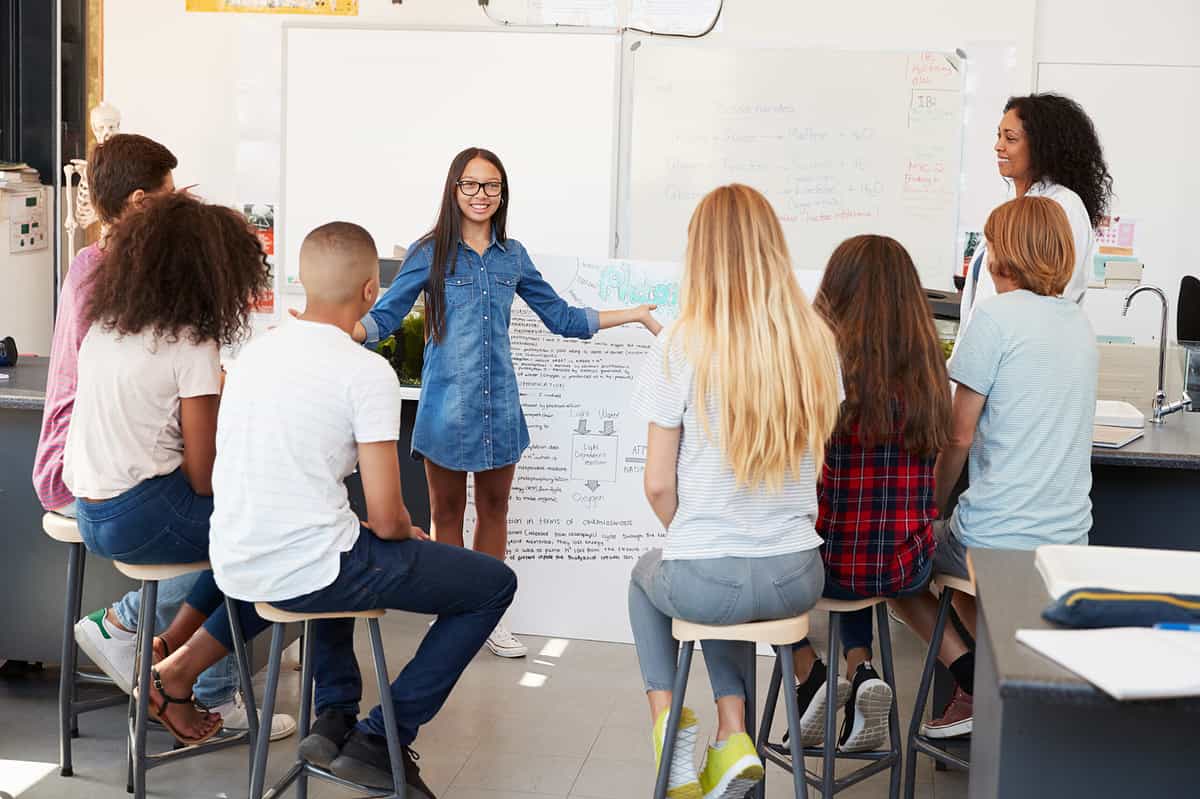 Annunciation Catholic School
3536, Lafayette Street, 80205 Denver, Colorado
Annunciation Catholic School opened its doors in Denver in 1878. It has, since then, taken in students who have an interest in Catholic education. The Catholic school focuses not only on academic excellence. But they also seek to instill strong character and deep faith in the students for the betterment of the world. Their foundation lies in a desire to imitate Christ in everything they do.
Annunciation Catholic School had a very humble beginning. It started as a two-room Schoolhouse run by two sisters who shared a powerful Vision. At the time, the parish was named Saint Anne's. In 1980, after a visit to the parish by a new priest, he went on to establish a larger church and school, which he named Annunciation. The priest called upon the Sisters of Charity of Leavenworth to take over the running of the school.
At this time, there were 125 students and three teachers. Within the next eight years, 400 students enrolled with an additional four teachers totaling 7. Most were poor students or immigrants settled in the five points and Cole neighborhoods.
In 1913 they opened an elementary school to absorb a larger number of students. Unfortunately, in 1938, deteriorating standards led to the condemnation of the school building. But even then, learning did not stop, as the sisters looked for space to host the students. And that included the dining room and sacristy of the church. The church undertook the renovation of the school, and at its reopening, there were 650 students.
Annunciation Catholic School has a diverse student population comprising mostly South Sudanese and the Mexican state. Only 10% of the population is white, multiracial, or African-Americans. The school takes in students from early childhood to 8th grade. Outside of education are sports, clubs, outdoor excursions, and volunteer opportunities within the community.
Information on notable alumni is missing. But, having been open for this long, it's easy to assume that some remarkable people have passed through this institution's doors.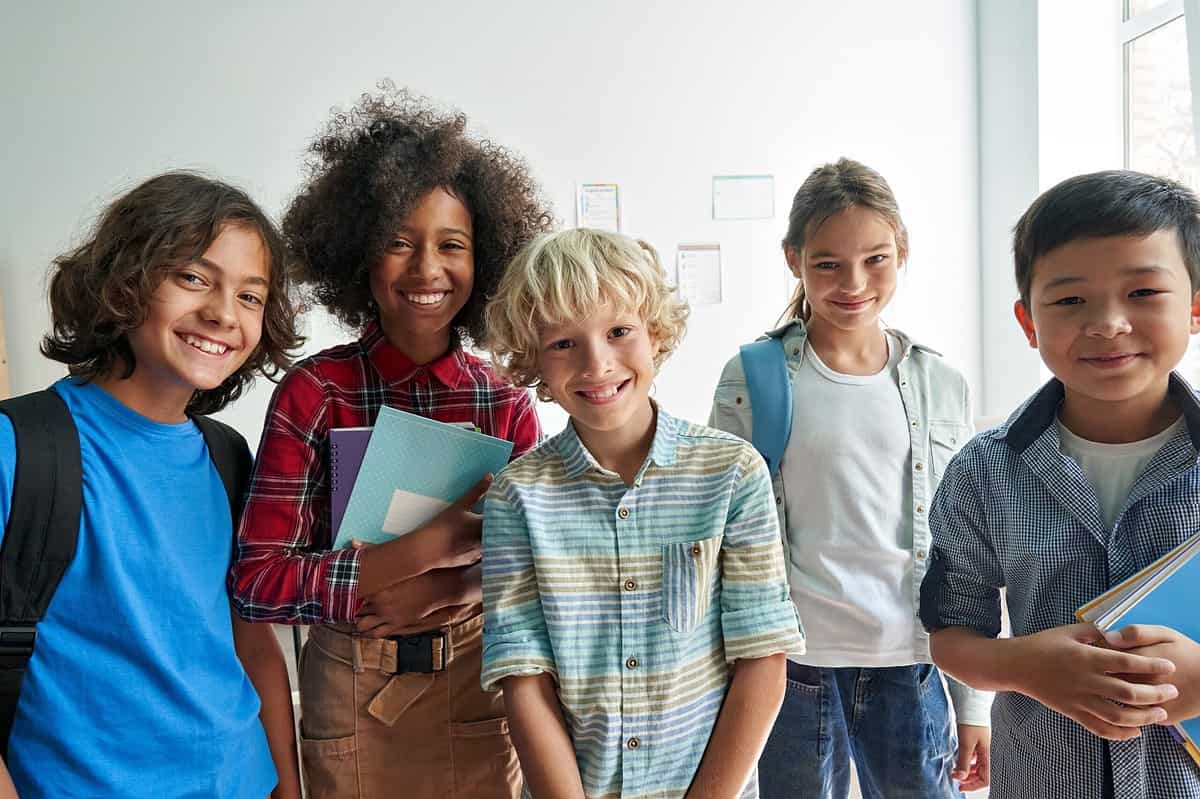 University of Denver
2199, south university Road, 80208, Denver, Colorado
The University of Denver opened its doors in 1864 as a Colorado seminary. That came only six years after the founding of Denver City in the Colorado territory. At the time, the Denver population was about 3,000, thus one of the largest cosmopolitan interior West cities.
The Campus has its roots in the Methodist seminary and has grown into a global Centre. They conferred the first degree to a female graduate in 1886 and African-American graduates in 1900.
The Independent, private University of Denver, or D.U., has the distinction of being an R1 doctoral University with high research activity. The current enrollment stands at about 5708 undergrads and 7,200 graduates.
At its establishment, the university, which was referred to as the Colorado Seminary, took up its current name in 1880. Its first location was in downtown Denver and it remained there until the 1870s. However, there were concerns about the dangerous atmosphere, which wasn't conducive to learning. And take the relocation to the current address. Rufus Clark, a local potato farmer, donated the land.
One of the oldest standing buildings is the University Hall put up in 1890. It continues to function as an observatory and opens up to the public twice a week. Within the central Campus is the Evans Memorial Chapel, which has been on the Campus since the 1960s.
Denver University has different colleges and schools, including:
The College of Arts Humanities and Social Sciences
Sturm College of Law
Daniels College of Business
Graduate School of Professional Psychology
Institutes include:
Intermodal Transportation Institute
Institute for Advancement of the American Legal System
Scrivner Institute of Public Policy
Center for Judaic Studies, and more.
Some of their programs include:
Graduate Tax Program
Josef Korbel, School of International Studies
Daniel College of Business
Cognitive Neuroscience
Video Game Design
M.A. in Intercultural Communication
The Denver Pioneers is the name of the athletics team. Denver University enjoys top ranking in sports like skiing, hockey, and lacrosse.
Notable alumni from Denver University include the following.
Former Secretary of State, Condoleezza Rice
Chairman and co-founder of Hilton Hyland, Richard Hilton
Stand-up comedian and actor Sinbad
American speculative fiction writer Robin Hobb
American playwright Neil Simon
Jamaican American bodybuilder Shawn Rhoden
Television personality and American entrepreneur Jon Taffer
Emirates businessman Ahmed bin Saeed Al-Maktoum
American musician Chris Broderick
American basketball Royce O'Neal
A little-known fact about Denver University is that it has its own rose species, aptly named DU Rose. The rose bush was a gift to the university in 1912. Botanist Ira Cutler took parts of the original specimen to develop the university's distinct variety.
Academic excellence, global engagement, and research are critical factors for the continuing success of the university.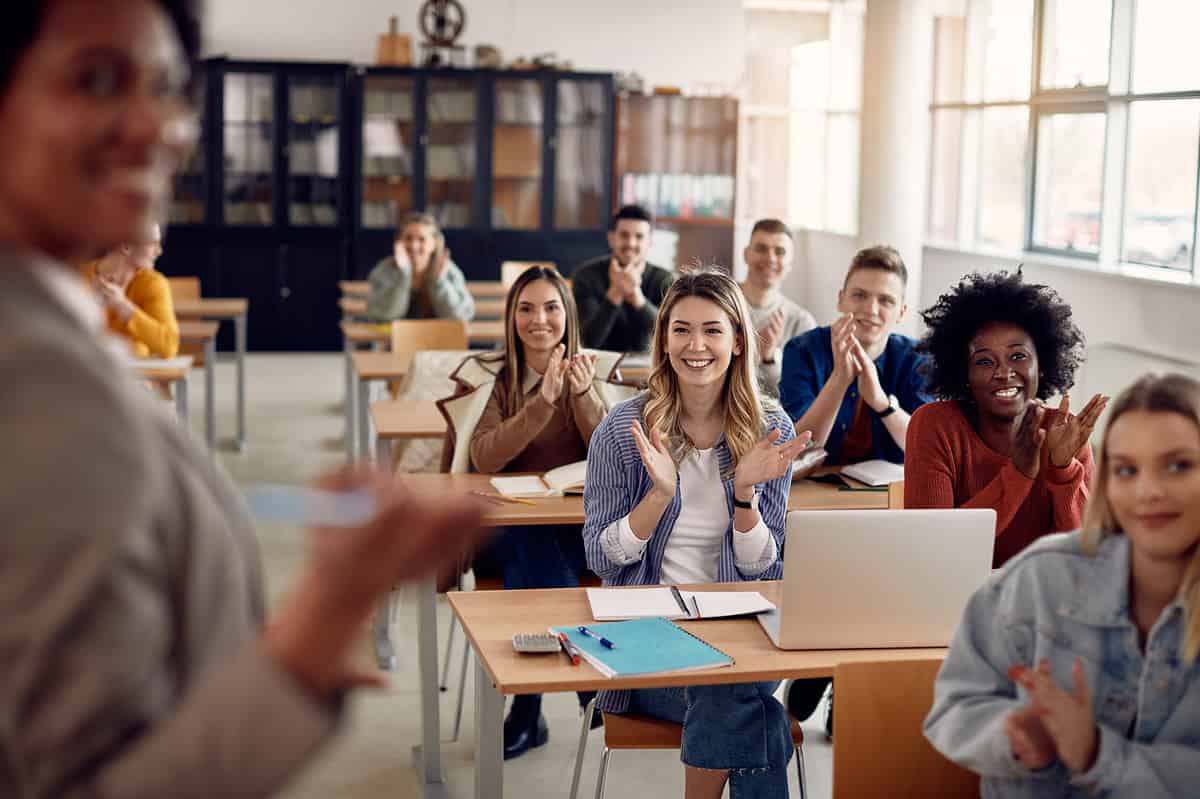 Regis University
3333 Regis Boulevard, 80221-1099, Denver, Colorado
The Society of Jesus founded Regis University in 1877. This was under the invitation of the bishop of Denver in 1884. The Jesuits took up the challenge and opened a college in Morrison. In 1887, Sacred Heart College and Las Vegas College merged. The location of the College of the Sacred Heart, as the resulting institution was called, was at the present Regis University location.
The Jesuit University has undergone several name changes. At its formation, it was Las Vegas College. In 1887 it took the name College of the Sacred Heart. From 1921 to 1991, it was Regis College. The preparatory section cleaved off the institution to form the Regis Jesuit High School.
The Jesuit tradition is interesting in that it emphasizes the pursuit of academic excellence. Outside of that is ethical leadership, critical thinking, and service to others. Presently there are various schools within the College, including:
Reggie's College for undergraduate, master of education, and Master of Science in biomedical sciences
Rueckert-Hartman College caters to health professionals
College of Contemporary Liberal Studies
College of Computer and Information Sciences
Anderson College of Business
Institute on the Common Good
Center for Service Learning
Regis University students have access to flexible academic options. There are the traditional on-campus programs. But outside of this are online and evening classes, which are great for anyone who cannot attend the day-to-day sessions.
Outside of classroom work is a thriving athletics department. Students can take part in lacrosse, soccer, softball, baseball, volleyball, cross country, golf, rugby, and forensics.
Notable alumni from Regis University include the following.
CNN television news host Campbell Brown
Actor and comedian Jon B Farley
Sculptor Victoria Fuller
Former Colorado governor Stephen McNichols
Hong Kong actress Josephine Siao
Comedian and actor Bill Murray
Politician Joseph Montemayor
Football striker Shelly-Ann Thompson
Philanthropist and humanitarian Ebenezer Norman
Time has shown that learning institutions with faith-based foundations tend to excel. The caliber of graduates is also better grounded and, indeed, rounded because of this. With its commitment to excellence, Regis University will remain part of Denver's educational landscape for a long time.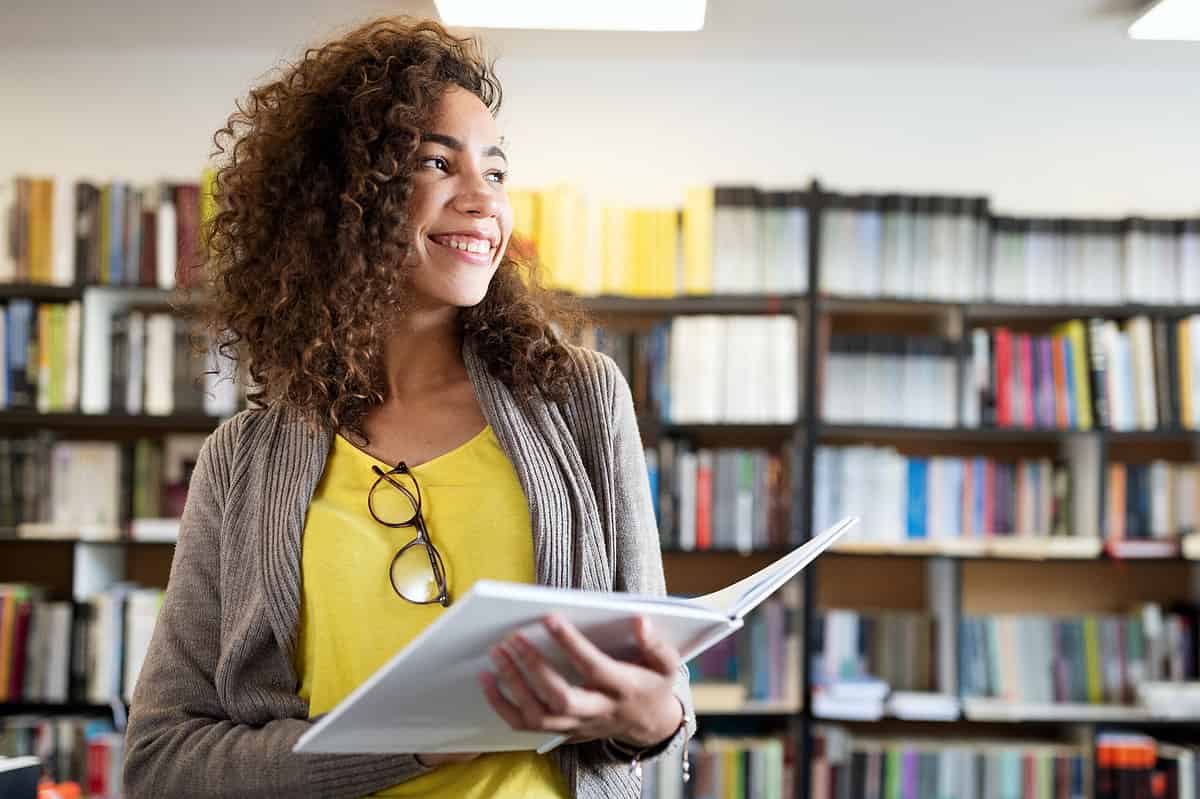 Know the Fascinating History of Denver's Oldest Schools
Denver, Colorado, is an area that has attracted the establishment of some of the best schools. Some, like the ones mentioned above, enjoy a long history due to their early establishment within the community. What's important to note is that they continue excelling and adapting to modern learning environments.
Students from within and other areas continue to pass through the ancient institutions' doors. But, it's not only for academic excellence. Some of the institution's alums are famous sports personalities, writers, actors, musicians, politicians, and more. It'll be fascinating to see where these learning institutions are decades into the future.
The image featured at the top of this post is ©iStock.com/urfinguss.