Tennessee has a rich history of ancient schools that were established in the early days of settlement and education in the region. These schools have contributed to the educational foundation and legacy of Tennessee, shaping the development of education in the state.
Here are some of the oldest schools in Tennessee.
Elementary School
2304 Benard Ave, Nashville, TN 37212, US.
Located in Nashville, Tennessee is St. Benard Academy, a private Catholic elementary school. Established in 1866, the school began with around 400 female students and later moved to a campus on 21st Avenue South. Over the years, the facility has undergone significant additions and modifications, such as the construction of a new wing in 1924 and a separate branch for high school students in 1960.
St. Benard Academy offers a unique academic curriculum focused on developing fundamental skills, cognitive abilities, problem-solving skills, and linguistic proficiency. The school provides accelerated courses and language instruction in French and Spanish and integrates service learning into all classes and activities.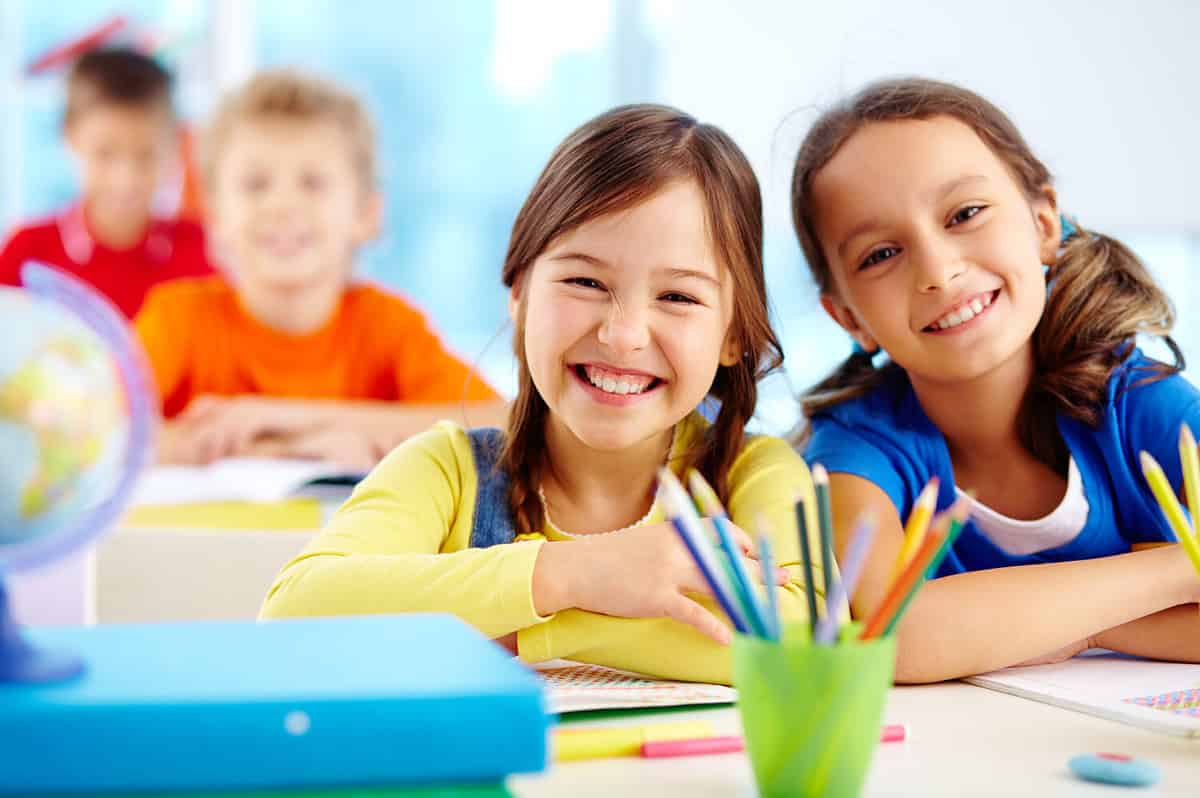 Various extracurricular activities are available to junior kindergarten through eighth-grade students, including school newspapers, forensics, sports, the arts, and community service. St. Benard Academy strives to develop motivated young adults well-prepared for their future ambitions by maintaining small class numbers and a loving environment.
Middle Schools
2990 Decherd Blvd. Winchester, TN 37398
North Middle School, a rural public school, has a rich history. In 1967, the Franklin County Board of Education acquired 30 acres of land and began constructing North Junior High's first building. Students can study in a secure atmosphere thanks to the 1993 restoration project and asbestos clearance completion. The school was renamed H. Louis Scott Junior High School in 1997 to pay tribute to H. Louis Scott, who had led it as principal from its founding until his retirement in 1988.
In January 2000, the school built a new wing with twelve classrooms to accommodate ninth-grade students. Before this, temporary portable classrooms housed about half of the eighth-grade students. However, with the opening of the newly built Franklin County High School in the 2004-2005 academic year, the ninth graders were transferred there, leaving North Middle School to serve only seventh and eighth graders. As a result, the school underwent a name change to NMS. The sixth grade was added to the student body in the following academic year, 2006-2007.
In the fall of 2019, construction began on the current structure while the existing gym underwent refurbishment. This ongoing development signifies the commitment to providing North Middle School with a modern and conducive learning environment.
60 Perkins Extended Memphis, TN 38117
St. Mary's Episcopal School has a long-standing tradition of providing an exceptional education for girls in Memphis since its establishment in 1847. The school embraces students from many communities, origins, and religious affiliations as one of the country's nine Episcopal girls' schools, promoting an atmosphere that encourages respect and fundamental principles.
St. Mary's Episcopal School, celebrated for its exceptional academic achievements and comprehensive educational approach, is dedicated to equipping each student with the necessary tools to unlock their potential. The school strongly emphasizes fostering integrity, compassion, and confidence within a stimulating academic setting while prioritizing individual student needs and preferred learning styles.
At St. Mary's, every young woman is esteemed as a cherished child of God, and the school's unwavering dedication to religious respect ensures that all faiths are revered and honored. The Episcopal identity is evident through chapel services, which students attend regularly, offering a space for reflection, prayer, and meaningful discussions. The Chapel represents the school's dedication to the Episcopal tradition of Christianity.
St. Mary's curriculum strongly emphasizes the development of critical reading, writing, and thinking abilities for the students to succeed through college and life in general. Students are given study skills, time management tactics, and autonomous learning abilities, which promote self-advocacy and prepare them for higher education difficulties.
St. Mary's values are practical communication and English grammar, writing, and literature taught as distinct subjects in the sixth and seventh grades. The school offers young women invaluable opportunities to cultivate respectful communication and sharpen critical thinking skills. These abilities empower them to confidently articulate and explore their perspectives while fostering an appreciation for and understanding of diverse viewpoints.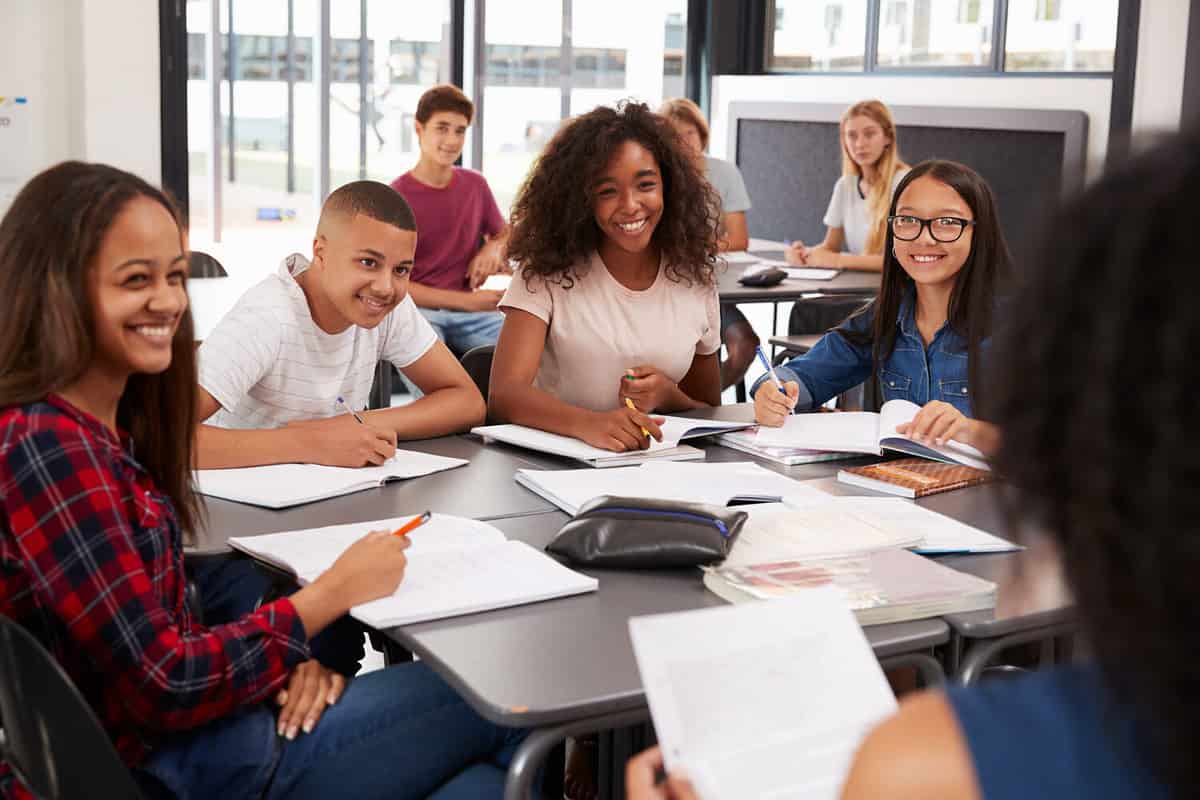 At St. Mary's Episcopal School, students get nurtured through a comprehensive educational journey encompassing intellectual, spiritual, and personal growth. This holistic approach fosters kindness, self-assurance, and a well-rounded character, empowering students to become confident individuals capable of thriving in all aspects of life.
High Schools
700 Broadway, Nashville, TN 37203
Hume-Fogg High School is a top-rated public magnet school within the Metropolitan Nashville Public Schools system, catering to first through twelfth-grade students. The school's history dates back to 1875, since the founding of Fogg High School on the same site facing Broad Street as a second public school. In 1910, both schools got demolished, and in 1912, a remarkable Gothic Revival-style structure was in their place.
Following the merger of the two schools, a new educational institution emerged under the name Hume-Fogg High School. In a significant achievement, this newly established high school became the pioneer in Tennessee to receive accreditation from the Southern Association of Colleges and Schools in 1919. During its initial years until 1940, the school offered a classical curriculum encompassing Latin, advanced mathematics, science, and rigorous English prerequisites.
1953 the school modified its curriculum to incorporate technical and vocational disciplines. Before the court-ordered desegregation supervised in 1982, Hume-Fogg was a technical and vocational institute. Hume-Fogg underwent renovations as an intellectual magnet school for Nashville's talented and gifted students.
Notable individuals associated with Hume-Fogg include Johnny Beazley, a professional baseball pitcher for the St. Louis Cardinals, Torrance Esmond, a Grammy-winning producer, and Academy Award-winning director Delbert Mann, among others.
4210 Harding Pike, Nashville, TN 37205
On October 4, 1860, the school commenced its operations following the arrival of four sisters from Ohio in August of the same year. Despite the challenges of the Civil War, the school remained open and completed construction on its first permanent facility in time for its inaugural graduation ceremony in 1862. As St. Cecilia Academy grew, it added a third expansion in 1901, which housed the music conservatory, dining hall, and private student quarters, and acquired additional acreage.
In 1923, the sisters procured 92 acres on Harding Road, where they grazed cattle while laying the groundwork for a new campus. The school eventually moved to its current location in 1957. St. Cecilia Academy has made several improvements, including building a modern library, theater, and arts wing in 1976, followed by a new science wing and administrative offices in 2001.
Among the notable individuals who have attended the school are the first female president of the Service Employees International Union (SEIU), Rita Gene Kastrup, and children's book author Katie Wells Price, among others.
St. Cecilia Academy in Nashville, Tennessee, is accredited by the Southern Association of Colleges and Schools and the Southern Association of Independent Schools, and it now has about 256 female students enrolled in grades 7 through 12. The institution provides limitless options and takes its lessons outside of the four walls of the classroom.
3801 Hobbs Rd, Nashville, TN 37215
Harpeth Hall School is a private, all-girls high school that prepares students for college. Located in the Green Hills neighborhood of Nashville, Tennessee, this educational institution, known initially as Harpeth Hall, has a rich history.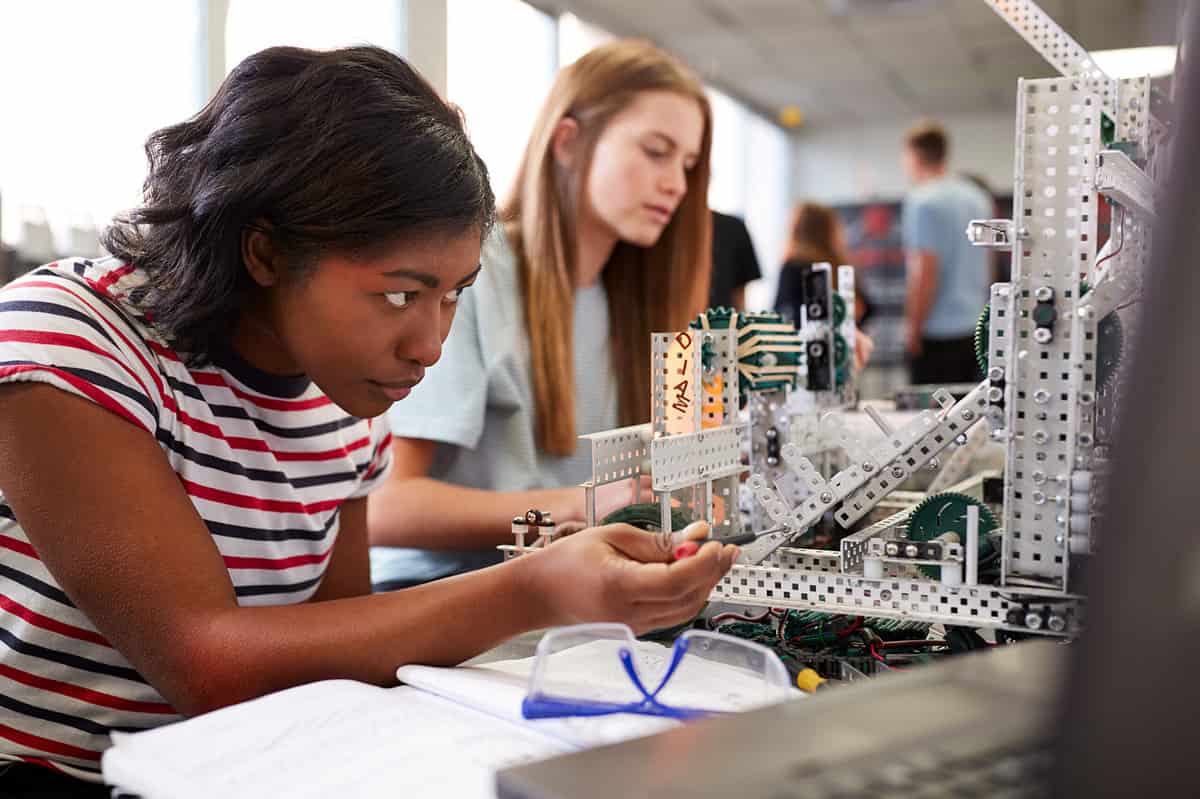 Its origins trace back to 1865, just six months following the conclusion of the Civil War, when Ward Seminary, a college for young women, was established. Over the years, the institution evolved, and in 1913, it merged with Belmont College for Young Women, leading to the creation of the Ward-Belmont School. This combined entity offered High School and junior college programs tailored to young women.
On September 17, 1951, Harpeth Hall inaugurated its campus with two buildings and welcomed 161 students in grades 9 through 12, many of whom had transferred from the Ward-Belmont School. Many of the academic staff and administration also had previous experience at Ward-Belmont.
Currently, Harpeth Hall enrolls approximately 720 students in grades 9 through 12. The school collaborates with Montgomery Bell Academy on shared drama and music programs, community service initiatives, and the utilization of athletic field space.
904 26th Ave N, Nashville, TN 37208
Pearl-Cohn Entertainment Magnet High School is a highly regarded public magnet school within the Metropolitan Nashville Public Schools District.
On South Summer Street, now Fifth Avenue South, an elementary school called Pearl High School was founded in 1883. Initially named after Joshua F. Pearl, the city's inaugural superintendent of public education, this school was the first public educational institution in Nashville to have a predominantly black student population. In a landmark decision, the Nashville city council granted permission for African American students to attend high school in 1884. The all-black Meigs Public School's high school division moved to the newly built Pearl High School building in 1897.
Pearl High School underwent relocations and expansions over the years. In 1917, it moved to a new three-story structure on Grant Street and Sixteenth North. Due to overcrowding, they constructed a unique campus built at Seventeenth Avenue North and Jo Johnston in 1936. On the other hand, Cohn High School, established in 1928 as a predominantly white junior high school, experienced its development. By 1936, it was situated between 48th and 49th Avenues along Park Avenue and was later named Corinne L. Cohn High School, honoring a generous resident.
In 1983, as part of Nashville's federally-mandated desegregation plan, the predominantly black Pearl High and mostly white Cohn High were combined to form Pearl-Cohn Comprehensive High School. The campus incorporated the previous locations of Ford Green Elementary School and Washington Junior High School.
The former Pearl High School property became Martin Luther King Jr. Magnet School's site. Pearl-Cohn Magnet School currently provides education to over 588 intellectually gifted students. The school's rich history and commitment to learning, music, and creating lasting memories make it a remarkable institution in Nashville.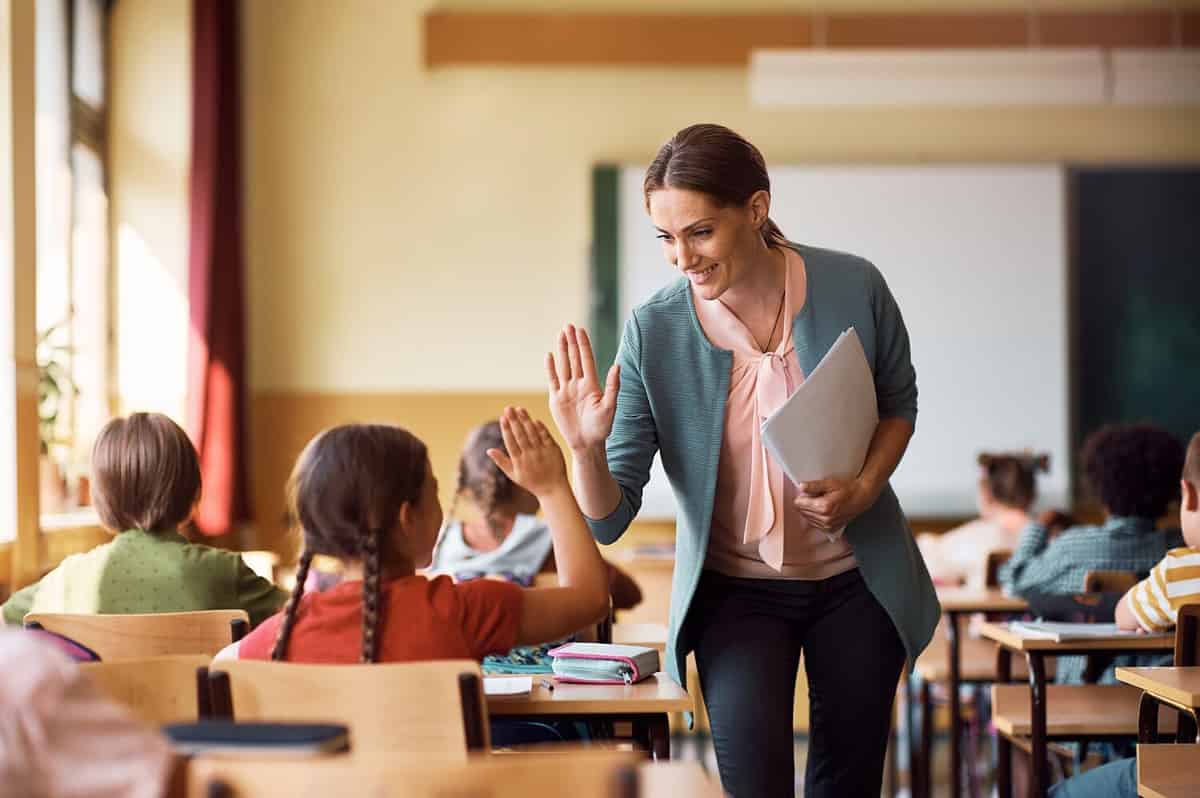 Colleges/University
Nashville, Tennessee 37240
Private research university Vanderbilt University provides a wide selection of undergraduate majors and graduate programs. Cornelius Vanderbilt's $500k donation was a magnificent gift that enabled the institution's founding.
The university was renamed Vanderbilt University in honor of this significant legacy, and its endowment went up by $1,000,000. 200 students made up the university's initial intake in 1875 after construction had started in 1874.
For the initial four decades, the Methodist Episcopal Church South General Conference handled the administration of Vanderbilt University. However, disagreements arose regarding the appointment of non-Methodist faculty members and the composition of the university's board of trustees. These disputes eventually reached the Tennessee Supreme Court, leading to the General Conference severing its ties with Vanderbilt University in 1914.
Vanderbilt University provides abundant opportunities for learning, growth, and exploration, evident in its rich and storied history.
60 Shiloh Road Greenville, TN 37745
The history of Tusculum University traces back to two different institutions. Founded in 1794, it was the first college in Tennessee and the twenty-eighth oldest in the nation. Tusculum was also the first coeducational college connected to the Presbyterian Church in the country. In 1794, Greeneville College was founded by the General Assembly and Territorial Governor William Blount, with Reverend Hezekiah Balch serving as its president.
A significant turning point in the institution's history occurred in 1883 when three recent graduates transitioned from Lane Seminary to McCormick Seminary to gain support from the McCormick family. In 2018, the university underwent another transformation from a college to a university, driven by the expansion and development of professional and graduate degree programs.
Tusculum University has a rich legacy rooted in its history and has continually evolved to offer a broader range of educational opportunities.
Knoxville, Tennessee 37996
The University of Tennessee has a rich history dating to its establishment in 1794 as Blount College in Knoxville. Over the years, it underwent several name changes and experienced periods of growth and challenges. Under the leadership of various presidents, the university expanded its academic programs, welcomed female students, and established medical and dental colleges.
The campuses in Memphis and Martin joined the university, and significant developments took place in areas such as social work and veterinary medicine. The university also played a role in integrating African-American students and achieved notable advancements in research and education.
In recent years, President Joe DiPietro implemented a strategy to enhance the university's financial model and explore opportunities for growth, including the potential acquisition of Martin Methodist College. The University of Tennessee continues to evolve and provide diverse educational options for students across Tennessee.
Notable University of Tennessee Alumni
Certain universities have a tendency of teaching amazing figures in the public sphere. Here is a collection of alum from the University of Tennessee.
Jeff Baxter – Nike designer
Kurt Vonnegut – Writer
Peter Tsai – chemist, inventor of the N95 mask
Chris Hadfield – Astronaut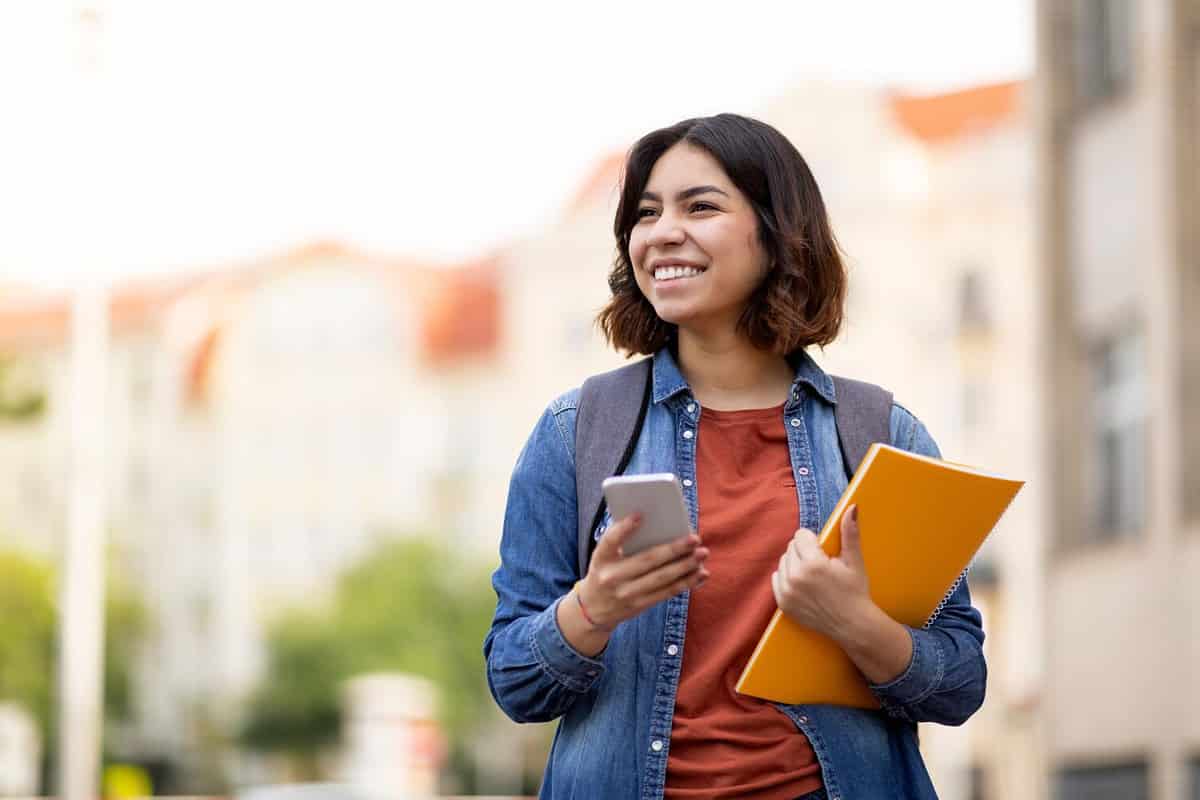 Conclusion
The institutions listed here have maintained a legacy of academic excellence spanning over a century and remain the premier higher education establishments in the city. When seeking the optimal learning environment for your child, these schools offer an outstanding choice.
The oldest schools in Tennessee can be a good choice for your child, depending on what you're looking for. Remember that the ideal school should be capable of meeting your child's unique learning requirements and abilities.
The image featured at the top of this post is ©Evgeny Atamanenko/Shutterstock.com.