Indianapolis is the capital of the state of Indiana and is home to some of the oldest schools in America. It's located in Marion County, which lies in the central part of the state. There is so much culture, history, and more for locals and visitors to enjoy. For instance, you may find reference to it as the world's Amateur Sports Capital. This is because of the many sporting events held in Indianapolis every year.
One of the best attractions is the Indianapolis Motor Speedway, which attracts car enthusiasts from everywhere. The NBA Indiana Pacers and NFL Indianapolis Colts also call it home.
A visit to Indianapolis will also expose you to a vibrant cultural and art scene. You'll have your fill of galleries, theaters, and museums. Noteworthy ones include the Indianapolis Museum of Art, the Indianapolis Symphony Orchestra, and the Indiana Repertory Theatre.
We also can't leave out the White River State Park, which hosts several attractions like the Indianapolis Zoo, the Eiteljorg Museum of American Indians, the Indiana State Museum, and the NCAA Hall of Champions.
But beyond that is the fact that for a long time, Indianapolis has been the center of education. As mentioned before, you'll find some of the oldest schools in America right here. So which are they?
Shortridge High School
3401 N. Meridian Street, 46208, Indianapolis
Shortridge High School formally opened its gates in 1864 as Indianapolis High School. It made history as being the first free public high school. It took on its current name in 1896. The name was an homage to the school's first superintendent, Abram C. Shortridge, who, people say, was a strict and innovative educator.
Over the years since its establishment, the school had to keep changing locations.
Its first location, from 1864 to 1867, was in the Ward 1 elementary school at the New Jersey and Vermont Streets.
Between 1867 and 1872, it moved to Circle Hall at the Monument Circle on the northwest quadrant.
Between 1872 and 1885, Shortridge High School relocated to the Baptist Female Seminary at Pennsylvania and Michigan Street. At this time, construction was ongoing for a more permanent location at the same site.
In the 1920s, the school built 34th and Meridian Street on the northeast corner. This was due to the ongoing population shifts within the region. The school's official opening happened in 1928, where it sits to date.
Shortridge high school's current location puts it a short distance from downtown Indianapolis. That makes it ideal for students from various parts of the city due to ease of access.
Shortridge, under Abram, was a trendsetter in so many ways. Under his tenure, for example, he hired female teachers, which was not common at the time. He also opened the doors to African-American students, who, due to segregation, would never have had such an opportunity.
It's also noteworthy that students and faculties alike provided major relief efforts during World War 1. They helped with tasks like filing, typing, clerical work, knitting hats, socks, and more.
Notable alumni include:-
Kurt Vonnegut, an accomplished American writer
Richard Lugar, an American politician
Madeline Pugh, screenwriter and television producer
Harold Poole, a professional bodybuilder
Raymond Spruance, a U.S. Navy admiral
Dan Burton, an American politician, to name a few.
Shortridge High School continues to be the center of educational excellence. Furthermore, it's a Magnet School offering specialized programs to students from all over the city. Students get access to subjects like International Studies, public policy, law, and humanities, to name a few. The current population stands at approximately 1077 students ranging from grades 9 to 12.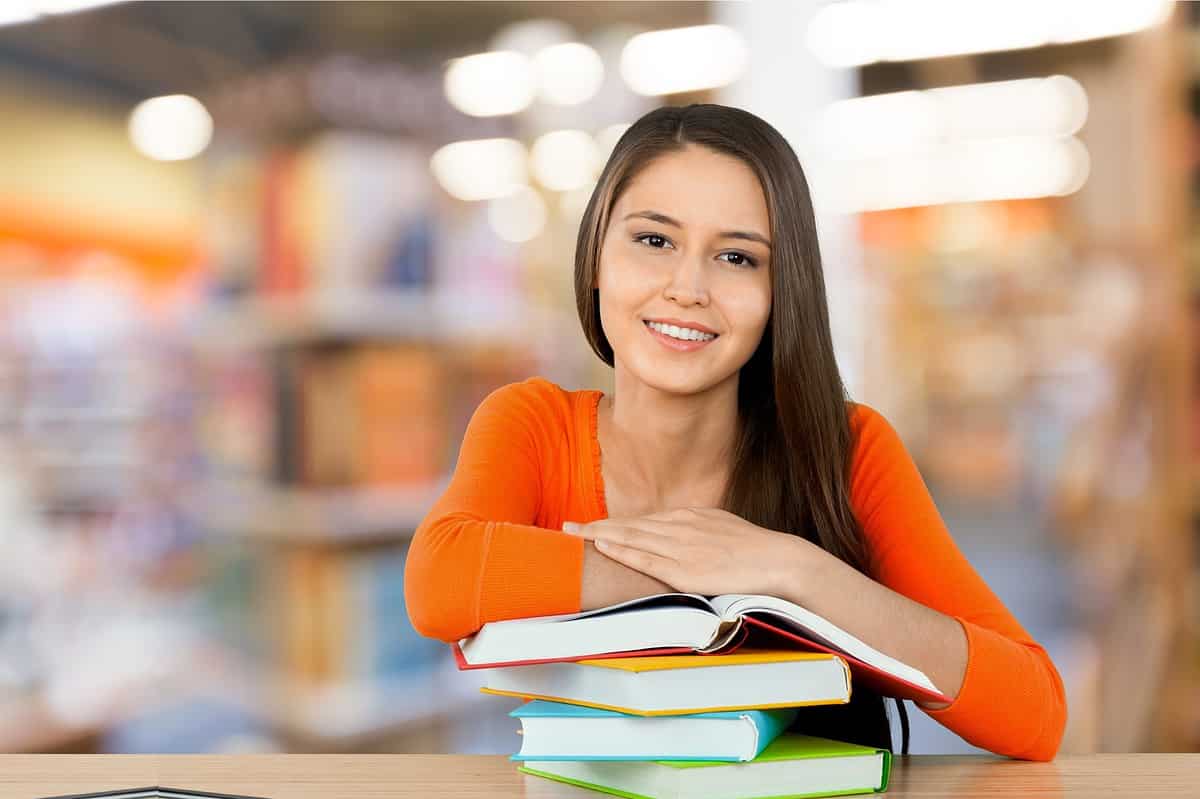 Saint Richard's Episcopal School
33 East, 33rd Street, 46205 Indianapolis Indiana
Saint Richard's Episcopal School takes in pre-kindergarten to eighth-grade students. Indeed, it's the only Episcopal elementary private day school in the state. It opened its gates in 1960 thanks to Reverend Ernest Lynch, who was serving as the rector of the Trinity Episcopal Church. At the time, the school was Saint Richards School. It added episcopal to the name in 1920 during the 60th-anniversary celebration.
Ernest had a simple and rather unique vision for the school: to link the church with an institution that stressed traditional values and academic excellence. Together with this was the need for diversity within the student body. The vision of diversity led to an institution that was accepting of all creeds, races, and nationalities.
And indeed, to date, that is the case. Despite its faith-based tradition, the school does not tie students to the Episcopal Church faith. They encourage students to investigate, challenge and explore all religions and cultures, whether past or present. Graduating students have a strong academic, physical, and emotional core.
There's a well-thought-out curriculum focusing on core subjects together with physical education, music, art, and foreign language. Foreign language learning starts in PK3, culminating in a two-week exchange trip to France for grade five students. In grade 6, the students can continue to expand their foreign language knowledge with Latin, French, or Spanish.
As per the website, the current student population stands at 350 students from PK to grade 8. St. Richard's also encourages students to be active community members. That fosters a sense of compassion, responsibility, and social awareness.
There doesn't seem to be any notable information on the school's alums. But we can only guess that with its continued existence, some industry greats must have passed through its doors.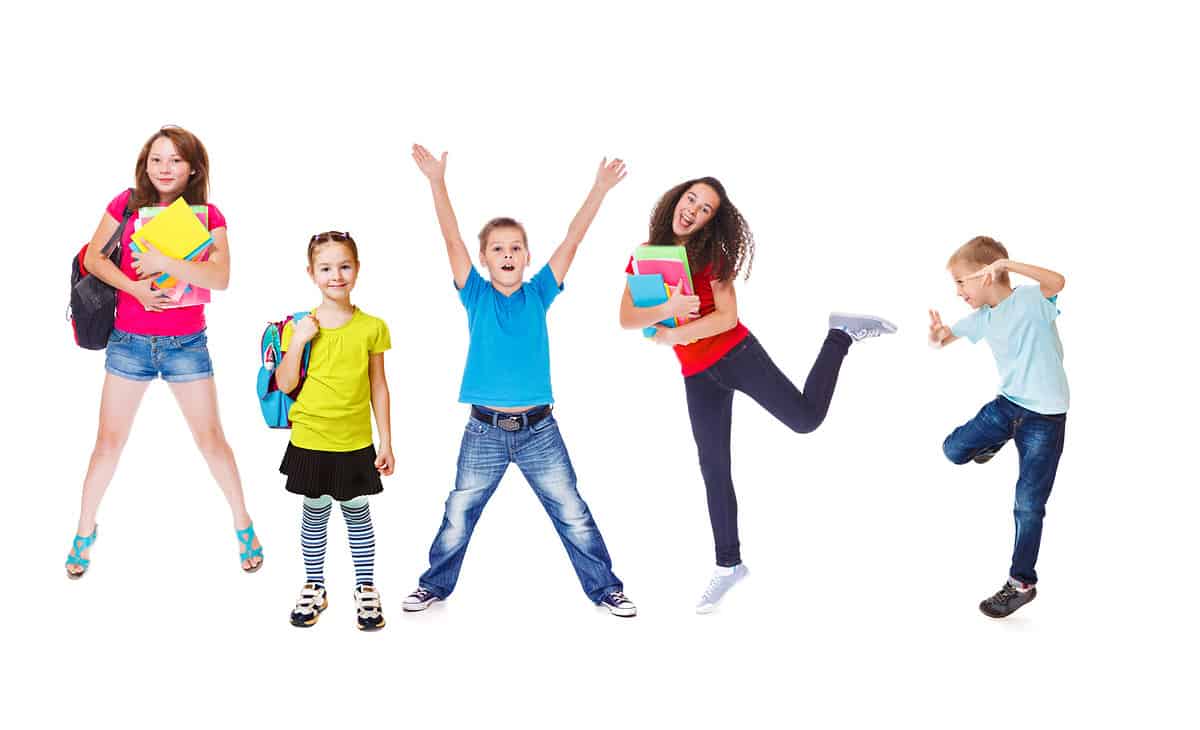 Crispus Attucks High School
1140 Dr Martin Luther King Junior Street, Marion County, Indianapolis, 46202
Crispus Attucks High School has a colorful history. It gets its name from Crispus Attucks, an American sailor who lived between 1723 and 1770. He gained fame as an African-American who met his untimely death during the Boston massacre. Interestingly the High School was initially to be Thomas Jefferson High School. Protests from the black communities forced the hands of the board to change it to Crispus Attucks.
What makes Crispus Attucks High School special is that it was a segregated school specifically for African-American students. It started operating in 1927 from its location in downtown Indianapolis, quite near Indiana Avenue. Historians can't quite agree when desegregation happened, with some placing the year at 1968 while others place it in 1971.
Low enrollment numbers led to the 1986 conversion of Attucks into a Junior High School. In 1993 it became a junior school. Its proximity to the Indiana University School of Medicine led to a 2006 conversion to a medical magnet high school. Magnet Schools are public institutions that offer specialized curricula or courses.
Beyond academic excellence, Attucks has gained a solid reputation as an athletic school. Quite noteworthy is the basketball program, which took the first all-black Indiana High School Athletic Association championship in 1955. The team went on to gather more trophies in 1956, 1959, 1911, and 2017. The school also has a museum that opened in 1998. It provides a chance to explore the fascinating history of the school.
Crispus Atticus was also a gathering place for the African-American community. It had a local newspaper, the Indianapolis Recorder, which would amplify what the students and faculty were doing.
Notable alumni include:
Oscar Robertson, a basketball legend
Major General Harry Brooks, mentor to Colin Powell, the former Secretary of State
Wilma Moore Gibbs, local activist and historian
Julia Carson, former Congresswoman
Wes Montgomery, a renowned jazz artist
Charles DeBow, a pioneer Tuskegee Airmen
Paul Parks, the first African-American secretary of Education in Massachusetts
Marvin Johnson, boxing champion, and more
Crispus Attucks takes in students from grades 9 to 12 within the IPS district and beyond. The curriculum is challenging and diverse, with options in education and health sciences. The rich history and academic excellence continue to place Crispus Attucks firmly on the Indianapolis education institution's map.
Arsenal Technical High School
1500 East Michigan Street, 46201 Indianapolis
Arsenal Technical High School is another noteworthy ancient public high school. It sits on a 76-acre campus featuring multiple buildings. There's no other school in Indiana with this setup. That could be because from 1964 to 1903, the campus was a US civil war arsenal. After the Spanish-American war, the arsenal was empty until the opening of the Arsenal Technical High School in 1912.
Students can thank Milo H. Stuart, the founder of this institution. The campus has a lot of significance to the United States history. As of 1976, it got a place in the National Register of Historic Places.
Arsenal Technical High School is not a typical institution. Actually, it owes its beginnings to the military installation that inhabited the site. Thus the campus has an armory within. But, there are some modern touches with state-of-the-art facilities in science and technology. The same applies to Performing Arts Theater, athletic fields, and other student facilities.
Students can take one of the five academic programs comprising:-
Law and public safety
Skilled trades and human services
Media arts and design
Teaching, leading, and learning
STEM Academy
Other programs are advanced placement courses, dual credit courses, and continuing education.
Notable alumni from the school include:
Howard H. Aiken, who some refer to as the father of the computer age
Howard Garns, Sudoku creator
Bill Peet, a Disney Writer and artist
Freddie Hubbard, a jazz trumpeter
Landon Turner, a motivational speaker, and athlete
Andre Carson, a US Congress representative
Enoch Demar, a Former American footballer
Basketball greats like Leroy Edwards, Mike Price, Jim Price, Mel Garland, and Frank Kendrick
It's worth noting that Arsenal Technical takes in students from grades 9 through 12.
Cathedral High School
5225 East 56th Street, 46226, Indianapolis
The private Cathedral high school opened its doors in 1918. Bishop Joseph Chartrand, the archdiocese of Indianapolis, was the founder. Until the 1970s, the school was under the Brothers of Holy Cross. However, in 2011, they took over the running of the school once again.
Its initial location was in downtown Indianapolis. But when the Holy Brothers left, parents, the lay board, and Robert V. Welch established a trust fund to keep the institution alive. Robert was a well-known businessman, civic leader, and politician in Indiana. They then moved the high school to the present Emerson and 56th Street location.
Until the latest move, the cathedral high school was all boys. At its inception, there were only 90 students, all living in temporary quarters. The faculty members comprise the Holy Cross brothers of Notre Dame. By the 1950s, the cathedral's numbers were much higher, necessitating a new building at the Scecina Memorial.
In the 1960s, the school also established the Bishop Chatard High School on Kessler Boulevard. A short time later came the cardinal Ritter on the Westside. It wasn't until 1976 that the school started to admit girls..
The distinguished alumni include the following.
Doctor James Miller, 1985 Nobel Peace Prize winner
Patrick J Sloyan, 1992 Pulitzer Prize winner
Jay Ruckelshaus and MacKenzie Isaac, Rhode Island scholars
Olympic athletes like Frank McKinney, Cole Hawkers, Chris Huffins, and Emma Preuschi
Professional athletes like Nick Bailen, Robbie Baillargeion, Leo Barnhoset, and Darrick Brownlow
Cathedral High School prides itself on the quality of graduates. According to the school, many are community businesses, government, and religious leaders. They embrace an all-round education system that takes into account the mind, heart, and spirit. The latter two are the most important assets. And they must be doing something right. The US Department has, on three occasions, recognized the institution as a School of Excellence. The awards were in the years 1988, 2004, 2016, and 2022.
The school also embraces diversity and active participation from the largest alumni network. The current student population is 1,200 from grades 9 to 12, with representation from over 13 counties within central Indiana.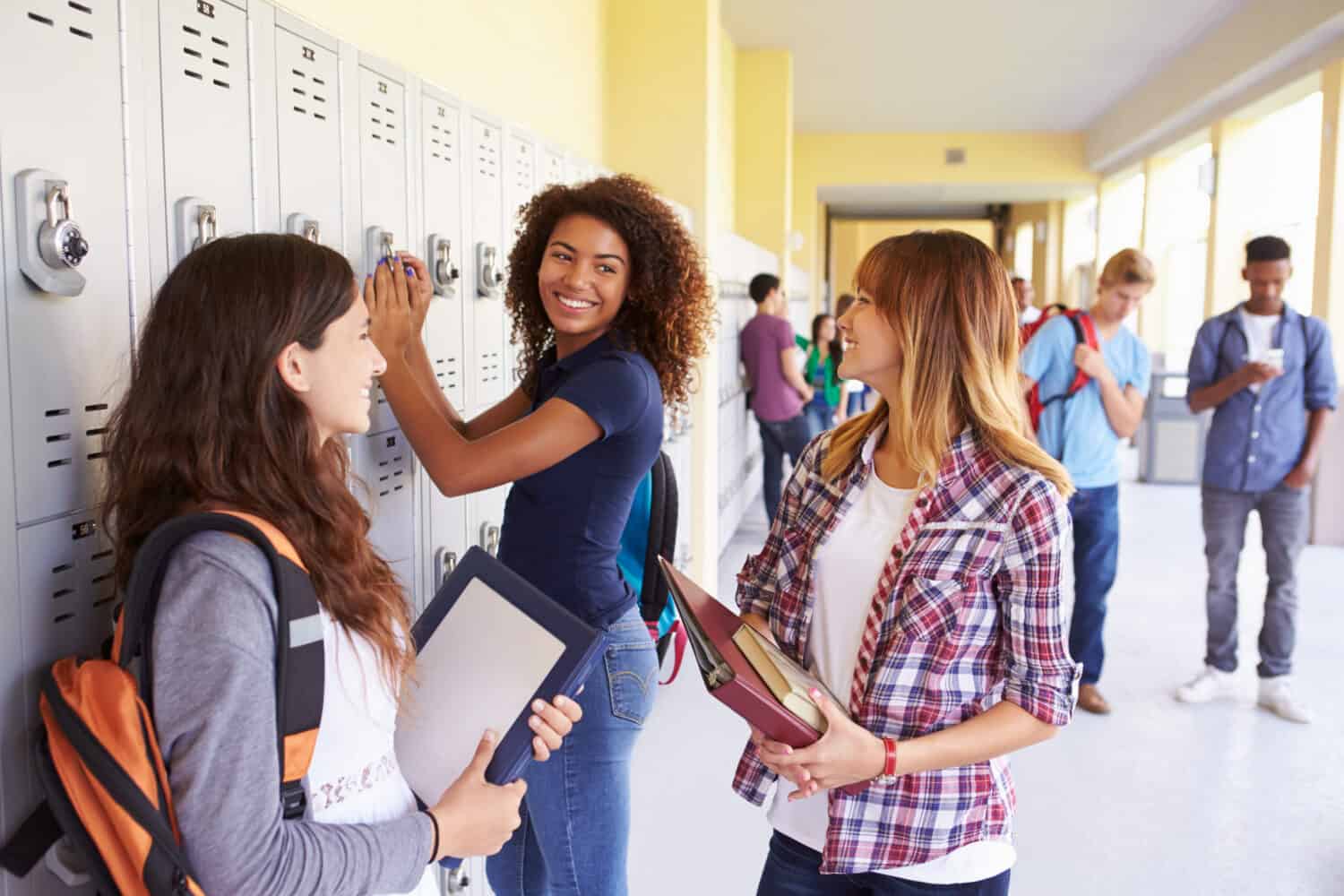 Vincennes University
1002 North First Street, Vincennes, 47591 Indiana
Vincennes University has been operating since 1801. Initially, it operated under the name Jefferson Academy. The university has the honor or distinction of being the first institution offering higher learning in Indiana. Some notable dates with major changes include:-
In 1806, it got its charter as a four-year university in Indiana City territory.
In 1820 it stopped sole reliance on public funding with the establishment of Indiana University.
In 1889 the state of Indiana chartered it to be a 2-year university
1999 to 2005, it entered a state-mandated partnership with what is now the ivy tech Community College
In 2005, Vincennes University began offering Baccalaureate degrees
The university has four campuses, including the Wabash River residential campus. The others are in Jasper, Indiana, Fort Branch, Indiana, and the Indianapolis area.
The campus, initially set up to educate pioneers and give them practical knowledge, sits on 200 acres of land. When you visit Vincennes campuses, you get a feeling of modernity nestled in history.
Students have degrees and academic program options in fields like:-
Business
Health Sciences
Education
Humanities
Fine arts and more.
Student transfer opportunities are plentiful due to partnerships with other US colleges and universities.
The campus is also set to become a major innovator with the collaborative robot or cobot. The aim is to have an environment where humans and robots exist in close proximity. Vincennes University is working with Techman and Tellaman Robotics to realize this vision.
Athletics play a big role in the university's fabric. The campus participates in volleyball, softball, basketball, golf, and more. Ties with the local community are also important. Collaborations with business and community organizations present plenty of internship opportunities for students.
Notable alumni include:
John Mellencamp, American musician, painter, songwriter, film director, and actor
John R Gregg, American businessman and politician
William Gainey was the first senior adviser to the Joint Chiefs of Staff chairman.
Jerry Reynolds, professional basketball coach and NBA executive
Steve Butler, USAC National Driving Champion
Pamela Gaye Walker, American director, actress, writer, and producer
Jason Sturgeon, American country musician, and more.
Here's an interesting fact not many people may know. Vincennes University is where the Alpha chapter of Sigma PiFraternity came to be. That was back in 1897, when a small literary society, Tau Phi Delta, came together. There was no other such body in the whole of the west of Ohio Valley.
Nowadays, the Sigma Pi fraternity is one of the largest, with 223 chapters, and has its headquarters in Tennessee. However, Vincennes University continues to hold the distinction of its birthplace.
Indianapolis: Home to Some of the Oldest Schools in America
Indianapolis continues to command an enviable spot as home to some ancient schools in America. The schools bring so much history and show the significance of such institutions in shaping the academic landscape within the area.
Furthermore, the impact can be felt within the larger America as well. For example, Crispus Attucks High School broke down the segregation barriers.
Shortridge High School welcomed female teachers, as well as diversity, by admitting African-American students. To date, it stands as a beacon of excellence, churning high-quality students into the job market.
A look at the school alums is also a testament to their contribution to the world. Scientists, artists, musicians, athletes, and more can all trace their humble beginnings to these schools.
The image featured at the top of this post is ©James R. Martin/Shutterstock.com.