Indianapolis, or Indy for short is known for its "Hoosier Hospitality." Their tourism website VisityIndy.com lists all of the activities you can attend in the culinary and brewing scene and unique neighborhoods. With over 800,000 residents, it's no doubt this city continues to grow.
Not only is Indianapolis known for the Indianapolis 500, Lucas Oil Stadium, and the largest children's museum in the country, but it's also home to several highly populated and large schools. Indy also has numerous school districts and private school options located throughout the city.
While Indianapolis may seem significant by the numbers and the land it covers, the schools in the area have immense opportunities they can offer their students. Here's everything you need to know about the largest schools in Indianapolis, Indiana.
Indiana University-Purdue University Indiana
420 University Blvd., Indianapolis, IN 46202
The largest school within city limits is Indiana University-Purdue University Indiana. This school is unique in that it's born of a partnership between two Big 10 schools: Indiana University and Purdue University. IUPUI enrolls over 27,000 students each year and offers more than 550 academic options. It's also ranked the best college in Indianapolis according to U.S. News and World Report. The school first opened its doors in 1969 when both colleges wanted to provide education in the city of Indianapolis. As IUPUI continues to grow, it focuses on diversity, being the ten-time winner of the Higher Education Excellence in Diversity award from Insight into Diversity.
Purdue University in the News!
Purdue is a well-known university for its academics and its sports. However, the school made headlines in 2023 and at the time of writing. From aerospace advancements to schools breaking up, here are some of the most recent stories from Purdue.
Two Purdue aerospace startups receive $100K and university backing. (July 21st, 2023)
Last month, Indiana and Purdue universities participated in a cordial divorce. (July 20th, 2023)
University of Indianapolis
1400 East Hanna Avenue, Indianapolis, Indiana 46227
Located in the heart of Indy, the University of Indianapolis was founded in 1902 and is just ten minutes from downtown. UIndy enrolls about 5,600 students each year and keeps class sizes small with the average size being just 17. The student-to-teacher ratio is also 13:1, and the school offers over 100 undergraduate options plus more than 40 graduate options. Additionally, the University of Indianapolis is known for its Occupational Therapy, Physical Therapy, and Nursing programs. They also offer numerous athletic programs and activities for students.
North Central High School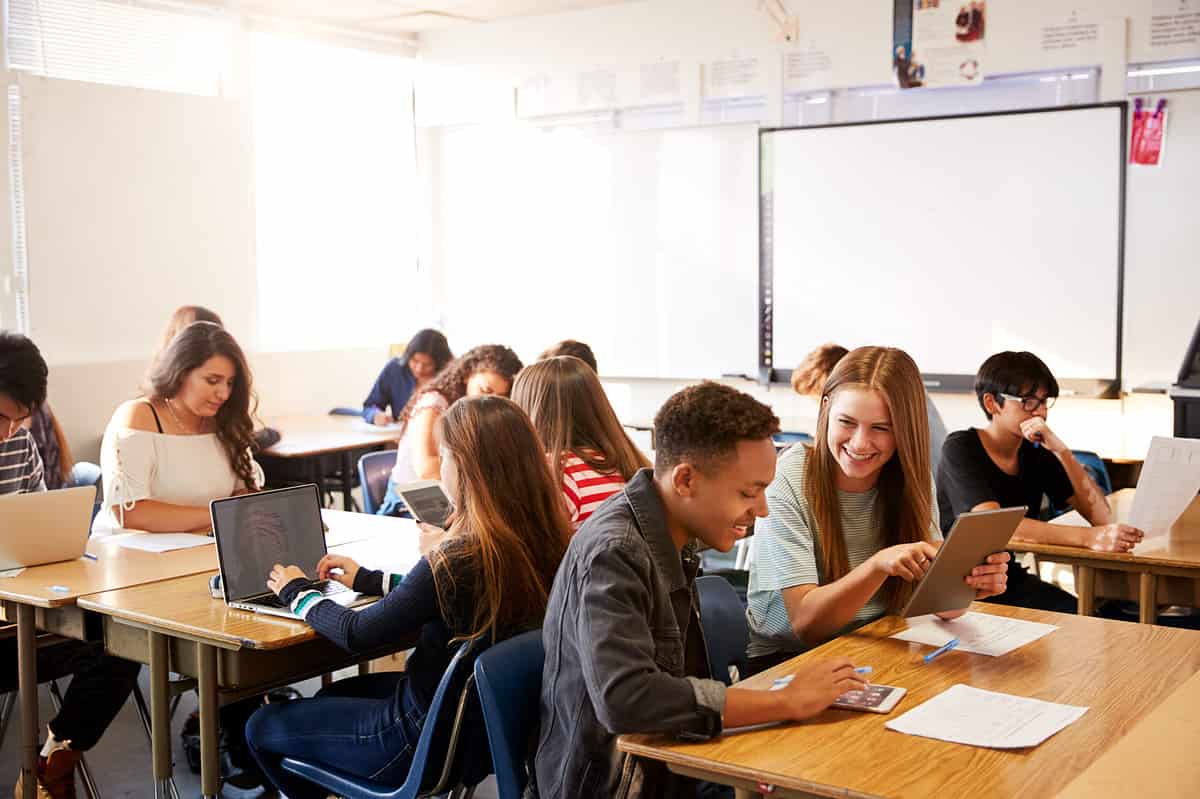 1801 E 86th St, Indianapolis, IN
North Central High School is one of the largest high schools in Indianapolis, enrolling about 3,750 students. The school is spread out over 190 acres on the northern edge of Indy and is part of Washington Township Schools. With its large size, North Central is able to provide a sports complex on campus that includes three soccer fields, a football stadium, both a baseball and softball complex, and lacrosse and rugby fields. Additionally, North Central offers Advanced Placement (AP) and dual credit courses along with numerous other activities and clubs for students to enjoy.
Pike High School
5401 W 71ST ST, Indianapolis, IN 46268
Pike High School and Freshmen Center is part of the Metropolitan School District of Pike Township. The district is located in the northwest corner of Indianapolis and serves the urban residential community called Pike Township. Pike High School is unique in that it has its own Freshman Center. The school also has a 93% graduation rate and an "A" grade from the Indiana Department of Education. Along with athletics and fine arts, the school also offers the Pike Career and STEM Center which offers specialized programs to its students.
Franklin Central High School
6215 S. Franklin Rd., Indianapolis, IN 46259
Franklin Central High School is the only high school in the Franklin Township Community School District and is also one of the larger high schools in Indianapolis. Additionally, U.S. News and World Report lists this school as the twelfth-best school in the Indianapolis metropolitan area and states that enrollment hovers over 3,000 students in grades 9-12. FCHS offers Advanced Placement coursework along with numerous activities and athletic programs. While the school may be large, the student-to-teacher ratio is only 21:1.
Indiana Connections Academy
6640 Intech Boulevard, Suite 101, Indianapolis, IN 46278
Indiana Connections Academy is the first fully online school for grades K-12 in the state of Indiana. The school is tuition-free and an option for students and families who desire to try online courses as opposed to the traditional school system. PublicSchoolReview.com also shows that ICA is the largest school in the state with an enrollment of over 6,600. While choosing an online school may seem unique, 95% of parents feel the curriculum is high quality according to Indiana Connections' website. Having started out in 2010, the school and its teachers have grown in numbers and continue to offer fully accredited public education directly to anyone's door in the state of Indiana.
Fall Creek Valley Middle School
9701 East 63rd Street, Indianapolis, IN, 46236
Fall Creek Valley Middle School is part of the Metropolitan School District of Lawrence Township which serves over 16,000 students as a whole. The district has several award-winning schools as well as the twelve-time winner of the Best Community for Music Education award. Fall Creek Valley Middle School is one of only two middle schools in the district. The school offers athletics and fine arts programs and also ranks in the top 10% of schools in Indiana for diversity.
Edgewood Intermediate School
7620 Edgewood Ave., Indianapolis, IN 46239
Like Franklin Central High School, Edgewood Intermediate School is a part of the Franklin Township Community School Corporation. According to PublicSchoolReview.com, Edgewood enrolls students in grades PK-6 and has over 1,000 in its student body. The student-to-teacher ratio is also relatively low compared to the rest of the state at just 15:1. Additionally, the school is located on the southeast side of Indianapolis and offers athletics and a music program to its students. Edgewood also ranks in the top 20% of most diverse schools in the state of Indiana.
Heritage Christian School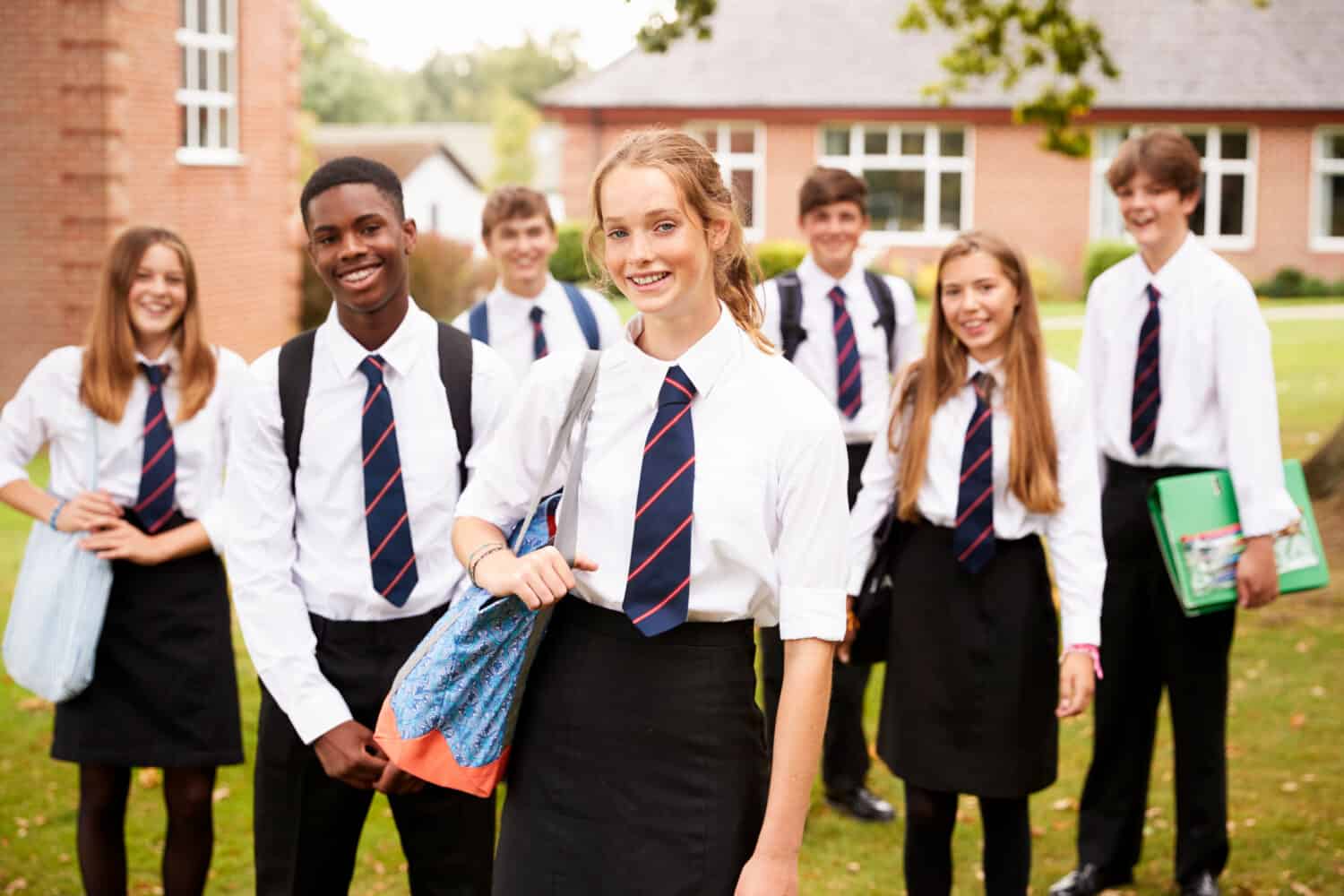 6401 E. 75th Street Indianapolis, IN 46250
Heritage Christian School is the largest private school in the state of Indiana according to PrivateSchoolReview.com. This Christian day school enrolls about 1,500 students in grades Pre-School through twelfth. It's accredited through the Association of Christian Schools International (ACSI) and AdvanceED. The school also sees a 100% graduation rate and has many athletic teams and fine arts programs to offer its students. With a campus that's spread over 38 acres, HCS is able to offer separate buildings for lower, middle, and upper schools, as well as both an elementary and high school gymnasium, sports complexes, and a fine arts building.
The Oaks Academy
2301 N Park Ave, Indianapolis, IN 46205
The Oaks Academy is a private, Christian school that serves over 1,000 students in grades PreK-8. The school has four separate locations with each building being an original to the Indianapolis Public School system dating back to 1898. The Oaks Academy first opened its doors in 1998 using the Fall Creek location which currently houses children in kindergarten through fifth grade. The school has an additional elementary building, a middle school building, and a preschool building that make up its other three locations. The Oaks also has a 99% graduation rate, with 87% going on to graduate college.
Finding the Right School for Your Child
Are you looking to find a school with "Hoosier Hospitality" in the growing metropolis of Indiana? From cutting-edge academic programs to a vibrant extracurricular scene, the largest schools in this city focus on growth, learning, and personal development. The city of Indiana has numerous public school districts as well as private school options that serve a large number of students. The schools listed here merely scratch the surface of the various opportunities that Indianapolis' educational institutions offer to their students. You're sure to find the best fit for you and your child in the Indy area!
The image featured at the top of this post is ©Sean Pavone/Shutterstock.com.