Oklahoma, the 46th territory to enter the Union, is known for its ranches, and beautiful wide open landscapes. Modern-day Oklahoma has 1,720 schools in a total of 512 school districts (via Ballotpedia). Of these 1,720 schools, the richest schools in Oklahoma will blow you away. From preschool through college, there are certain schools that cost a pretty penny to attend. Whether their status is due to the high cost of tuition or a sizable endowment, the richest schools in Oklahoma have quite a few resources to offer students. Keep on reading to learn about the many opportunities that come with such a high price tag, and take heart in the fact that many of these academic institutions offer great financial aid offerings alongside lots of scholarships.
In this post, you'll learn exactly what the richest schools in Oklahoma have to offer their students. We'll talk about the cost of attendance and financial aid options. Whether you're interested in primary and high school options, or looking into higher education, there are some great schools represented on this list. By the end of this post, you'll fully understand exactly what the state of Oklahoma has to offer in terms of expensive schooling. Let's dig deeper and see if they're worth the price tag.
Primary And High Schools
The following schools range from preschool through the 12th-grade curriculum. The tuition window falls between $12k-$24k, numbers which depend on room and board, as well as other financial variables.
Casady School
9500 N Pennsylvania Ave., Oklahoma City, OK 73120
The Casady School is a kindergarten through 12th-grade private school located right in Oklahoma City. The academics of Casady are built upon the pillars of student wellness, student engagement, durable learning, skills and knowledge, and community engagement. The Casady School offers numerous art electives including painting, photography, graphic design, film, and printmaking. Students also have the opportunity to participate in orchestra, theater, band, and choir. Casady also places an emphasis on physical fitness and athletic activities. They value the team building and leadership skills that can come from playing a team sport.
In terms of tuition, because the Casady school is independent, it doesn't receive any form of government funding. The school's endowment is based on the generosity of donors and charging tuition from its students. Tuition for the part-time pre-kindergarten program is $8,770, full-time costs $10,975. The kindergarten program is $16,670 and the lower school is $18,885. Middle school goes up to $22,140 and the upper school (grades 9-12) clocks in at $24,850. There are multiple merit scholarships and financial aid options. Learn more on their website, here.
Cascia Hall Preparatory School
2520 S Yorktown Ave., Tulsa, OK 74114
The Cascia Hall Preparatory School is a Catholic school that is open to grades 6-12. In terms of academics, Cascia offers lots of advancement opportunities. The lower school can take upper school classes to get ahead on credits, and the upper school has the opportunity to earn college credit. There are also AP courses available. Their arts program includes art courses as well as performing arts activities. Cascia Hall's athletics programs are seasonal and vary between the lower school and the upper school. The full cost of tuition at Cascia Hall Preparatory is $17,550 for all grades. There is financial assistance available. In the 2022 school year, the average tuition gift was around $49k. Annually, around $1.2 million of school district money is awarded in financial aid for students at Cascia Hall Preparatory School.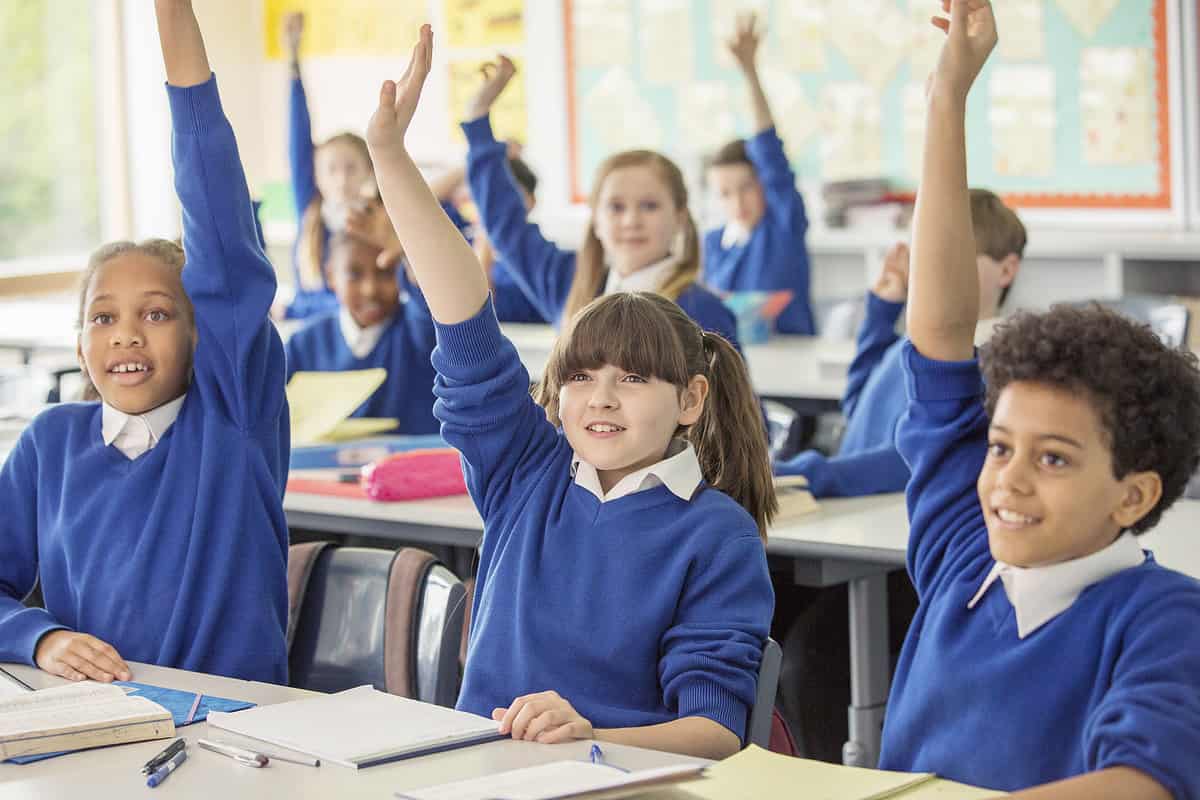 Riverfield Country Day School
2433 W 61st St., Tulsa, OK 74132
The Riverfield Country Day School offers preschool through high school courses in a quality educational setting. Settled on a beautiful 180-acre campus that includes a pond, lots of hiking trails, campgrounds, and outdoor classrooms. There are also numerous sports fields and a cross-country course. It is ranked among the top private schools in Oklahoma State. Class sizes are small, with an average student-teacher ratio of 6:1. Outside of academics, the Riverfield Country Day School has many clubs and organizations run by the student community.
Tuition costs for this fine academic institution are broken up depending on the grade. Full-time preschool costs $12,900, while the kindergarten through 3rd-grade program increases to $13,750. 4th-5th grade costs $14,335, 6th-8th costs $14,835, and 9th-12 costs $16,785. These costs go up in the case of extended schooling, which goes until 5:30 pm. Financial aid is available for all these grades, check out their website to learn more about it.
University Level Schooling
In terms of higher education, these institutions have lots to offer, along with a steep price tag. Attendance at these universities costs within the range of $42k-$59k.
University of Tulsa
800 S Tucker Dr, Tulsa, OK 74104
The University of Tulsa is a private four-year college that enrolls over 3,500 students. Students can enroll in 71 undergraduate majors, and 30 graduate majors, and 16 doctoral pathways. Class sizes are small, with an average student-teacher ratio of 10:1. The colleges of UT include Business, Law, Health And Natural Sciences, Engineering And Computer Science, Arts And Sciences, And the Graduate School. The cost of attending the University of Tulsa totals $60,554, making it one of the richest schools in Oklahoma. The cost of attendance encompasses two semesters, housing, and dining. Graduate degrees out of the University of Tulsa cost $1,431 per credit hour. The Law School tuition ranges between $43k-$53k depending on full-time or hourly status.
Notable University of Tulsa Alumni
The University of Tulsa has a number of very important and famous people graduating from its hallowed halls. They range from journalists to sports stars, and some powerful CEOs. While this list may not be extensive, here are notable people claiming the University of Tulsa as their school!
Doug McMillon (M.B.A. 1991) – CEO of Walmart
Craig Campbell (BA, Political Science, 1974) – Lieutenant Governor of Alaska
Jim Hartz (attended 1958–1960) – former co-host of The Today Show
Harry Volkman – meteorologist, first to issue a tornado warning
Todd Franz – 2005 NFL player Green Bay Packers
Tyrunn Walker – defensive lineman Detroit Lions
Oral Roberts University
7777 S Lewis Ave, Tulsa, OK 74171
Oral Roberts University is a Christian University with a liberal arts focus. There are 150 majors and minors. There are also pre-professional programs offered through Oral Roberts University. Around 4,000 students attend Oral Roberts University, and faith is dutifully integrated into campus life and academics alike with over 60 churches within walking distance from the ORU campus. The campus life involves over 50 student-led organizations and numerous intermural clubs. There are also 16 NCAA Division I athletic teams. Tuition costs vary depending on undergraduate, and graduate degree programs. Virtual programs are also lessened without the cost of room and board. Undergraduate tuition costs around $43,500, including all the amenities. There are some really solid financial aid packages offered through Oral Roberts, as well as a comprehensive list of scholarship opportunities. Learn more by checking out their website, here.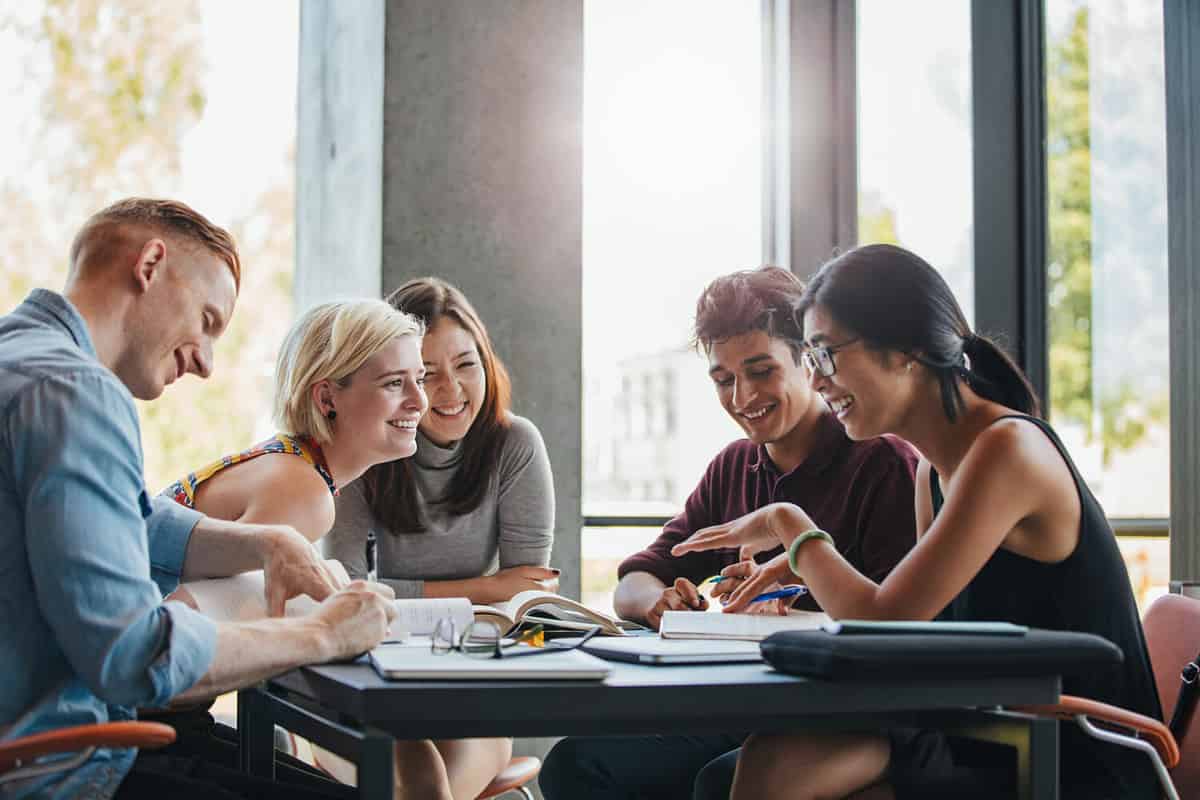 Oklahoma Baptist University
500 West University, Shawnee, OK 74804
Oklahoma Baptist University is a Christian liberal arts university. They offer students more than 80 major areas of study. These majors include accounting, and art, biology, criminal justice, English, and ministry studies, just to name a few. Founded in 1910, the campus consists of 226 acres of land. The graduate schools at Oklahoma Baptist include the School of Business Administration, Christian Studies, Intercultural Studies, and Marriage and Family Therapy. There are around 1,400 enrolled students and a student-teacher ratio of 15:1. Outside of its academic offerings, OBU has a comprehensive athletics program. Programs at OBU include football, basketball, golf, cross country, soccer, baseball, softball, and volleyball. Overall they have 15 varsity sports and are a part of the NCAA Division II league for college athletics. There are also intramural sports offerings, a highly popular activity at Oklahoma Baptist.
In terms of tuition, a full year at Oklahoma Baptist University costs $40,980. This includes the cost of two semesters. OBU has invested some $29 million dollars into supplying student aid, and 60% of the OBU student body receives scholarships or grant money to aid in their collegiate academic pursuits.
The image featured at the top of this post is ©Sean Pavone/Shutterstock.com.