Whether you're headed to Kentucky on a visit or a resident, you may have wondered about some of the schools in this great state. Education is, after all, a cornerstone of this country, and some of the richest schools in Kentucky will blow you away. Between endowment rates and tuition costs, some of these schools are pretty pricey. However, what they lack in affordability at first glance, they make up for in terms of the resources they can offer their students. Alongside some great financial aid packages and scholarship options, many of the richest schools in Kentucky are much more affordable than you might imagine. Keep on reading to learn more about these opportunities for a great, albeit expensive, education.
In this post, you'll learn the nitty gritty of what these schools can give their students. We'll discuss tuition rates, living costs, and scholarships. You'll get a solid overview of the richest schools in Kentucky and come away with a better understanding of why they have such a high endowment. There's a reason people choose these schools over others, despite the cost. So let's get into the financial details and academic offerings.
Primary And High Schools
These primary and high school offerings fall within the $18k to $27k bracket for tuition. Keep on reading to learn what they offer in terms of academics, extracurriculars, and community. We will also discuss their financial aid opportunities.
Louisville Collegiate High School
2427 Glenmary Ave., Louisville, KY 40204
The Louisville Collegiate High School is a liberal arts private school. And don't let the name fool you, it actually serves junior kindergarteners through 12th graders, with a comprehensive and thoughtful curriculum. Founded in 1915, this school boasts a 100% college acceptance rate for graduating students. They offer 20+ AP courses, and a curriculum centered around the arts, sciences, and interactive, hands-on learning. Athletics-wise there are 21 varsity teams at Louisville Collegiate and over 25 clubs and programs offered to the middle and upper school students. They have dedicated visual arts, drama, music, and theater programs that ensure students have a well-rounded experience while in attendance.
The Louisville Collegiate High School has an endowment of around 8 million, and they offer a number of merit scholarships. The tuition breakdown is as follows: for junior kindergarteners, it costs $14,200 to attend. Kindergarten goes up to $17,850, and the lower school (grades 1-4) costs $24,100 to attend. Grade 5 goes up to $26,650 and the upper school (grades 6-12) costs $27,500 per year.
Kentucky Country Day School
4100 Springdale Rd., Louisville, KY 40241
Kentucky Country Day School is one of the top-rated private schools in Kentucky. They have an enrollment of around 825 students, with an average class size of about 16 students. Kentucky Country Day School serves junior kindergarten through 12th grade and is made up of a lower school, middle school, and upper school. They offer 18 AP courses and have over 50 extracurricular sports team offerings. There's a fine arts guild, drama, and theater program, and visual arts courses to boot! 88% of the staff at Kentucky Country Day School have advanced degrees in their field, and the KCD community is emboldened to be citizens, scholars, and stewards upon graduation from this fine establishment.
Tuition-wise, the junior kindergarten program costs $14,200 annually, while the kindergarten program goes up to $18,300. Grades 1-4 cost $23,950, grades 5-8 cost $26,950, and grades 9-12 cost $27,550. KCD offers merit scholarships, endowment scholarships, and financial aid packages for accessibility.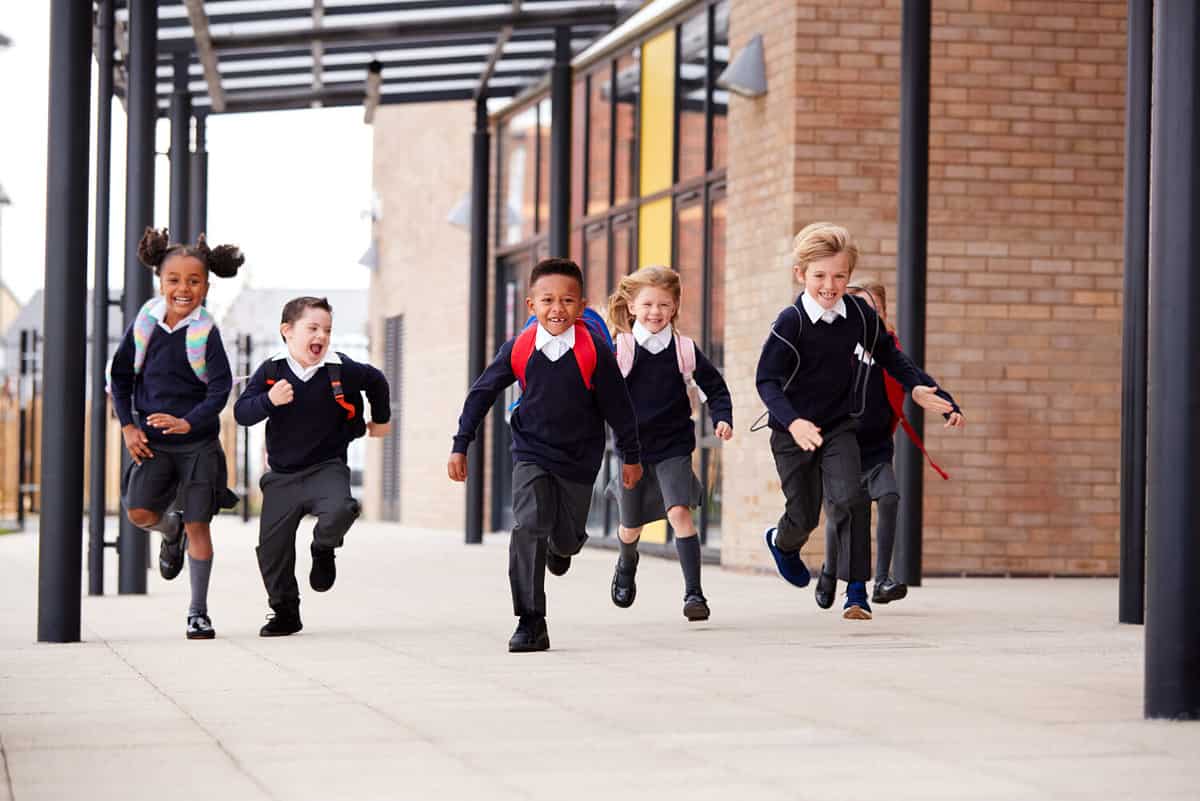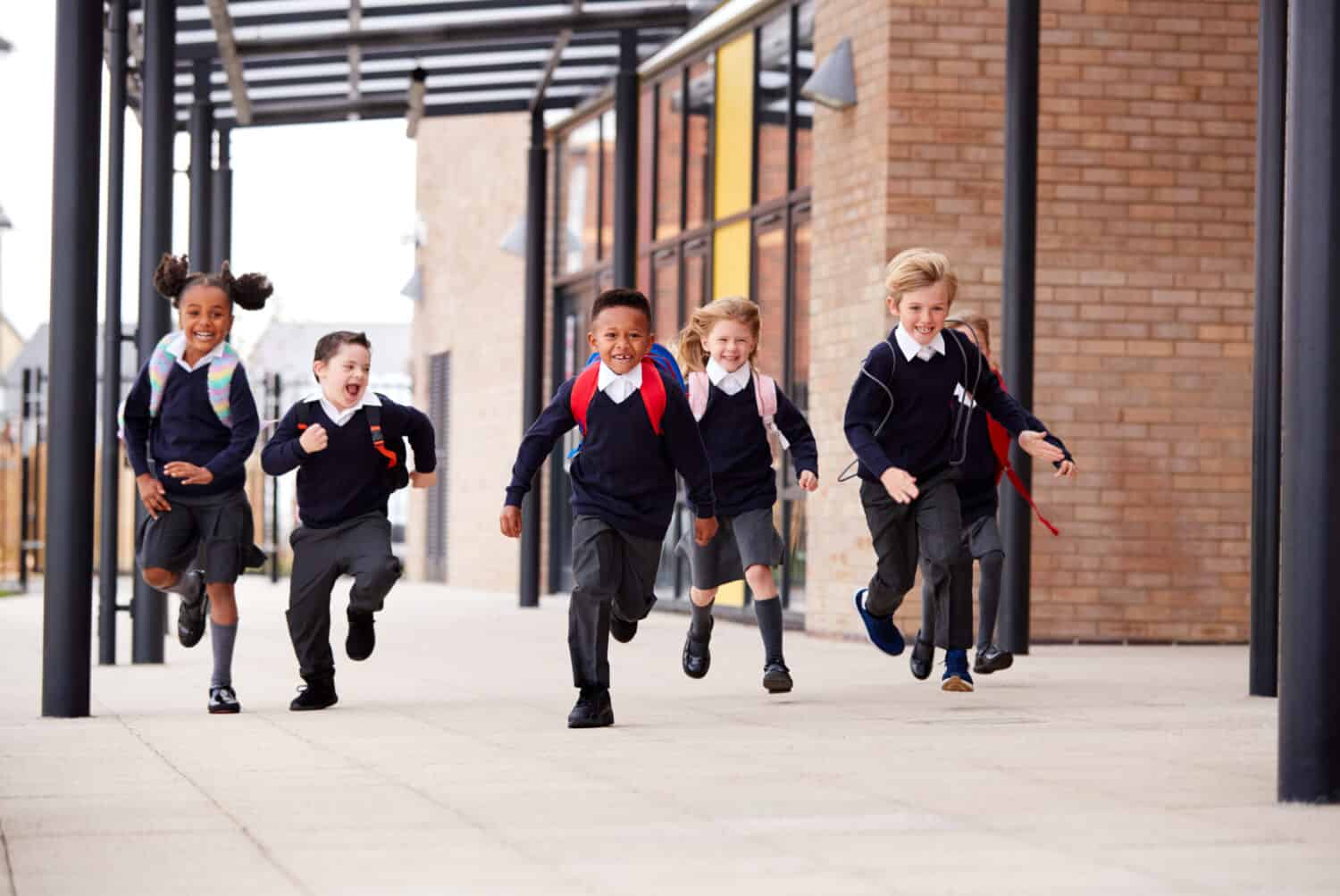 Oneida Baptist Institute
11 Mulberry Street, Oneida, KY 40972
The Oneida Baptist Institute is a Christian private school that offers schooling for kindergarten through 12th grade and boarding for 7th through 12th grade. The enrollment sits at around 300 students, with 50% coming from the state of Kentucky and the remaining 50% both out-of-state and international. Class sizes are small, clocking in at around 11 students, with a balance of both male and female students.
Oneida Baptist offers ESL and AP courses, as well as a curriculum designed to flex to the needs of its students. Students are required to take four years of English and mathematics, as well as three years of science, social studies, and two-quarters of computer literacy. A year is required of health or physical education courses, along with courses offered in fine arts, and Bible study. Oneida Baptist offers many sporting opportunities including volleyball, basketball, cheerleading, tennis, cross country, track and field, and soccer, for both boys and girls.
In terms of tuition costs, day-only students actually attend OBI for free, it's the boarding costs that contribute to the tuition of the school. The average in-state student pays around $9,000 for room and board, while it jumps to $10,350 to non-state residents and up to $18,500 annually for international boarders. Their online application outlines scholarship and financial aid eligibility and application information.
Colleges And Universities
The following colleges and universities cost well into the $50,000 range for tuition and living costs. However, you'll learn about their scholarship and financial aid offerings along with what they can offer for their students for the cost of attendance. Many of these well-endowed colleges have the privilege of being generous with their funding for the students they accept.
Centre College
600 W Walnut St, Danville, KY 40422
Centre College in Danville, Kentucky is a private four-year liberal arts college. They have over 50 major pathways, as well as numerous minor options. There are also degrees for pre-professional careers and dual-degree options. You can even design your own major with the help of an academic advisor. Their arts offerings include music, studio art, creative writing, film studies, and art history.
Outside of academics, Centre College hosts more than 85 student clubs and intramural organizations. They have 25 NCAA Division III athletic teams and a dedicated fanbase. The total cost of tuition (including room and board, food, and general fees) comes to $63,590. However, Centre College regularly gives out around $40k in aid, and 90% of Centre students do receive some form of financial or scholarship aid to attend. Alongside this, it's important to know that around 85% of Centre students graduate within four years, making it relatively affordable alongside its financial packages and scholarship offerings.
Transylvania University
300 N Broadway, Lexington, KY 40508
Transylvania University is right in the heart of Lexington, a vibrant city in Kentucky. It was founded in 1780, and present-day is a well-known private liberal arts college. Class sizes are small with an average of 15 people and a typical student-teacher ratio of 11:1. Transylvania University offers some 48+ majors, and pre-professional courses for the tracks of law, engineering, and all kinds of medicine. There are over 50 student-run organizations on campus and 27 athletics offerings at Transylvania University. Tuition costs range between $44,980-$58,580. This range is dependent on what kind of housing and meal plan students pick. However, 99% of Transylvania students receive some kind of financial aid, and with an endowment of $240 million, there are plenty of scholarships available for Transylvania students.
Notable Alumni from Transylvania University
Transylvania University is one of the oldest colleges in the United States, opening its doors only a few years after the Declaration of Independence. Because of its historic legacy, there have been scores of notable alumni earning their degrees from Transylvania University. This list is hardly exhaustive but here are some important figures.
Ned Beatty – Actor the busiest actor in Hollywood". His film appearances included Deliverance (1972), White Lightning (1973), All the President's Men (1976), and more.
John Cabell Breckinridge – 14th Vice President of The United States.
Francis Preston Blair – Union Army General in the Civil War.
Lewis Sayre – Cutting edge Orthopedic surgeon of the 19th century.
Carl Rogers Darnall – Army Chemist and the first to develop safe drinking water using liquid chlorine.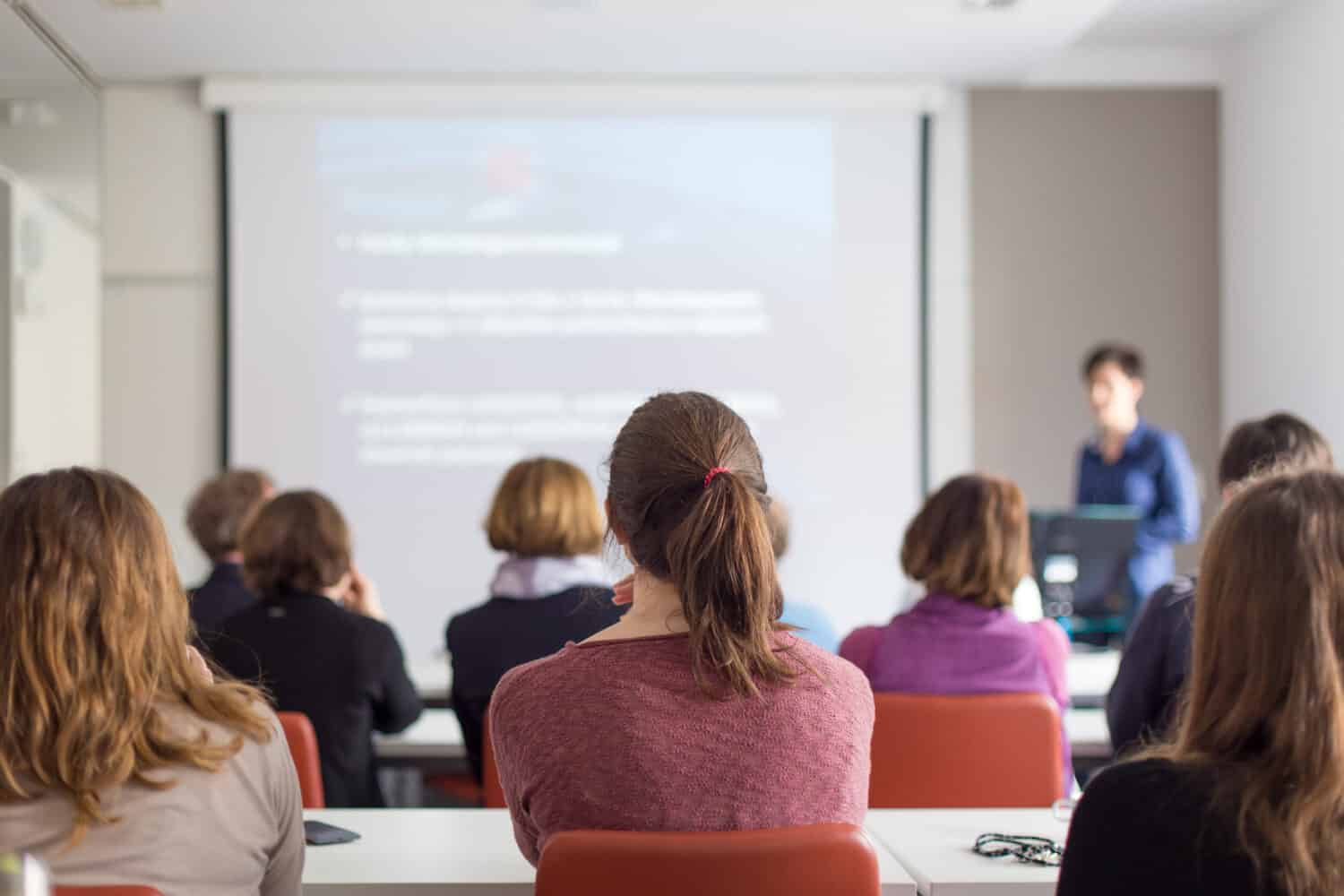 Bellarmine University
2001 Newburg Rd, Louisville, KY 40205
Bellarmine is a Catholic University with a focus on the liberal arts. There are around 3,000 students enrolled at Bellarmine, a combination of undergraduate and graduate programs. Student-teacher ratios fall around 12:1, with an average class size of 20 students, and a high rate of four-year completion. There are around 50 undergraduate major pathways and lots of minor opportunities as well. Graduate degree programs are also available through Bellarmine as well. Tuition costs from 2022 ranged around $44,520, with room and board costs at $9,030. Bellarmine offers $19 million in scholarships and has lots of financial aid options available. Bellarmine is dedicated to making their university financially accessible.
The image featured at the top of this post is ©iStock.com/Wirestock.