Welcome to a tour of the educational treasures in Arkansas, a state known for its natural beauty with rivers, lakes, and hot springs. In this post, we'll explore the richest schools that thrive in this state's gorgeous landscapes.
Every parent wants what's best for their child and finding the right school can be a major decision-making process. It's important to note that the institutions in this post aren't just the highest in tuition. They also offer students phenomenal learning experiences with modern facilities and experienced faculty, which is why the tuition tends to be higher. Keep in mind that other great schools in Arkansas offer lower tuition or are tuition-free as well.
Now let's take an in-depth look at the educational institutions that are leaving a lasting impact on their students and local communities. Here are Arkansas' richest schools, where academic excellence meets natural wonder.
Hendrix College
1600 Washington Avenue, Conway, Arkansas 72032
With student enrollment of just over 1,000, Hendrix College is a smaller liberal arts school in Conway, Arkansas, just 30 minutes from Little Rock. Hendrix is unique in that it's affiliated with the United Methodist Church. The smaller student body allows for smaller classrooms as well. The student-to-teacher ratio is 11:1 with the average class size at just 16 students. This small size doesn't hinder the list of majors available, though. Students can choose from 32 undergraduate majors, 34 minors, or a Master's in Accounting.
Hendrix was founded in 1876 under the name Central Institute by Rev. Isham L. Burrow. It was originally housed in Altus, Arkansas, but moved to Conway in 1890. It also changed its name a few times but claimed the name Hendrix College in 1889. Throughout the 1900s, the college grew in both land size and student population. Today, the campus sits on over 175 acres and has more than 15 buildings.
Tuition Information
Tuition at Hendrix can be extremely high. It's important to note, however, that the school reports nearly 100% of its students receiving some form of financial aid or assistance to help lower the cost. In fact, Hendrix automatically considers each student that applies to the school for their Tuition Advantage scholarship program. Because Hendrix is a private school, tuition, room, and board cost the same whether you're a resident of the state or out-of-state. The total cost for the upcoming 2023-2024 school year is $50,950. Tuition makes up $36,300 of this amount, with other fees, food, and housing making up the remainder. The school also reports an endowment amount of $206 million, making it one of the richest and most expensive schools in the state.
Ouachita Baptist University
410 Ouachita St, Arkadelphia, AR 71998
Ouachita Baptist University is similar to Hendrix College in that it's also a smaller liberal arts school in the state. The student-to-teacher ratio is low at 13:1 and the average class size is only 18 students. Unlike Hendrix, however, Ouachita is affiliated with the Baptist church and offers more programs and majors for its students. The school has more than 60 academic programs in 7 academic schools, including its "Discover" program which helps students who have an undecided major learn more about themselves.
Ouachita also has a rich history that dates back more than 130 years ago. The school was founded in 1886 with 235 students beginning classes on September 6th, and only three graduates in the first commencement in 1888. While some of the original buildings no longer stand, the campus itself has always been on Ouachita Street in Arkadelphia.
Tuition Information
Tuition for Ouachita Baptist is also quite high, similar to Hendrix. For the upcoming 2023-2024 school year, tuition is $31,780. When fees, room, and food are included in this amount, the total comes out to $41,720 for the full school year. However, 97% of the students report receiving some form of financial aid. Every student that applies has an opportunity to receive merit scholarships through the school itself with 658 students receiving funds from endowment scholarships. Additionally, the school reports that students receive up to $42 million in assistance each academic year.
Subiaco Academy
405 North Subiaco Ave., Subiaco, AR 72865
Subiaco Academy is ranked the #1 Catholic school in the state of Arkansas by Niche. It's unique in that it's an all-boys boarding school where most of the students choose to board there since half of the students live out of state. The school has also been ranked as one of the top 100 All Boy's Schools in the country. Subiaco enrolls boys in grades 7-12 and welcomes students of all faiths. It also offers a College Preparatory Program as well as a College Preparatory Honors Program and focuses on ensuring students are ready for the next level of education upon graduation. Additionally, the school focuses on individualized attention with a small student-to-teacher ratio of just 9:1.
The first teachers and administrators at the Subiaco Academy were all Benedictine monks. The roots of the school go back as far as the 1870s when the first Subiaco monks arrived in the area. In 1887, the monks opened their first school, St. Benedict's College. Over the years, the school name, curriculum, and enrollment all changed to be what Subiaco Academy is today.
Tuition Information
Tuition for Subiaco differs depending on whether you intend to board at the school or only attend classes. For the 2023-2024 school year, day tuition is $9,200. 5-day boarder tuition is $26,750 and 7-day boarder tuition is $31,750. Other fees are in addition to these numbers. However, Subiaco works hard to make it one of the most affordable private Catholic college prep schools in the country. The school reports that on average, $3,300 per day student and $14,800 per boarding student are awarded in tuition assistance. Additionally, Subiaco awards more than $1 million to families in financial need each year.
Little Rock Christian Academy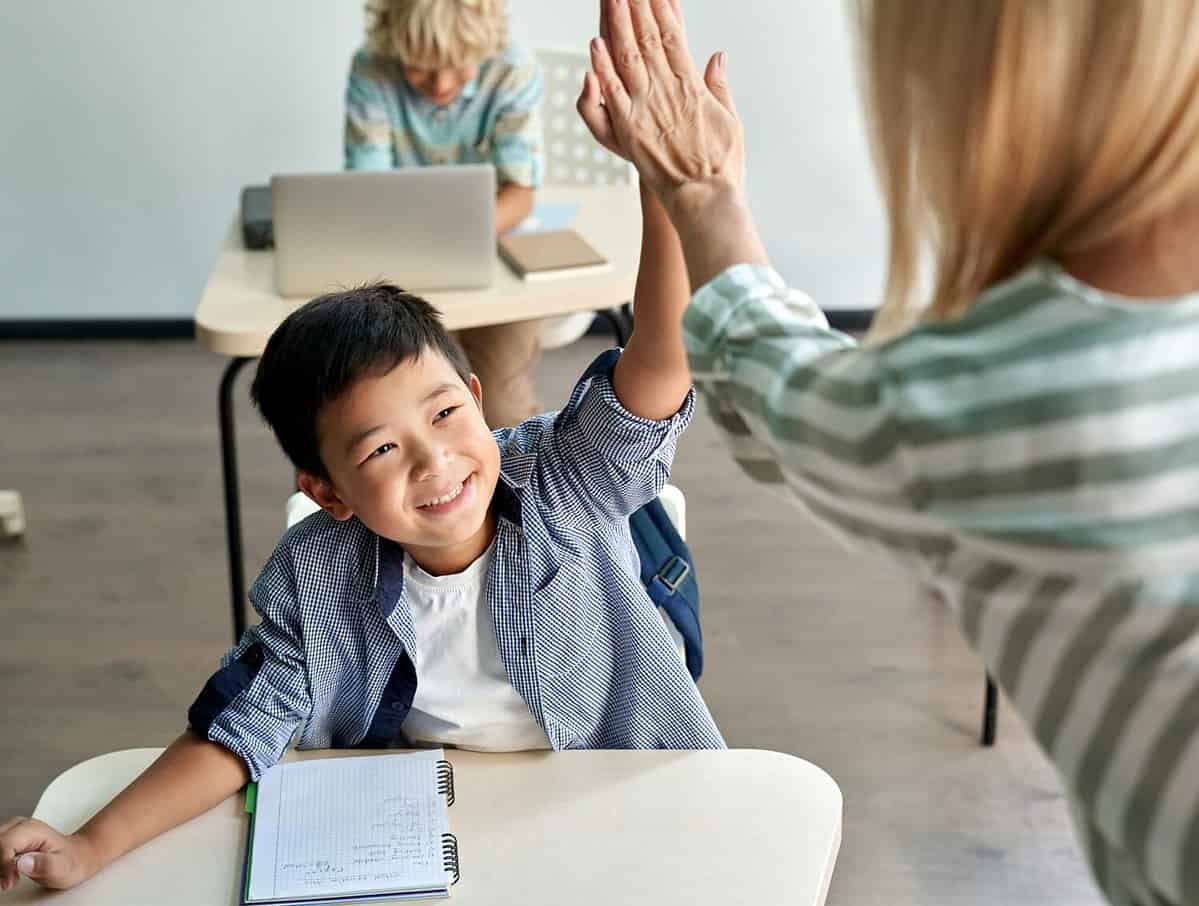 19010 Cantrell Rd, Little Rock, AR 72223
Offering K3 through 12th grade a Christian, college-preparatory education is Little Rock Christian Academy. The school sits on a 71-acre campus and enrolls just over 1,500 students each year with a 9:1 student-to-teacher ratio. LRCA also focuses on the three A's – Arts, Academics, and Athletics – with the goal to inspire students to seek their God-given talents. Additionally, the school offers 16 AP courses as well as 35 upper-level fine arts courses.
LRCA's roots go back to 1977 when Bible Church of Little Rock launched Walnut Valley Christian Academy with 11 kindergarten students. Over the years, the school continued to include more grade levels and increase enrollment. In the 1994 – 1995 school year, the school became independent of the Bible Church of Little Rock. It wasn't until 2001, however, that the school name changed to what it is today and the students were moved to the current campus.
Tuition Information
Annual tuition is broken down by grade at LRCA. Depending on Preschool age and how many days a student attends, the Preschool tuition ranges from $3,395 to 7,995 per year. Annual tuition for kindergarten through 3rd grade is $11,895. 4th grade is $12,795, while 5th through 8th grade is $12,895. 9th and 10th grade tuition is $13,725 and 11th and 12th grade tuition is $13,980 per year. The school does offer tuition assistance through the FACTS program and encourages all parents to apply. Additionally, the school has a Tuition Assistance Fund that's helped 21% of its students with over $1.6 million awarded annually.
The New School
2514 New School Place, Fayetteville, AR 72703
Celebrating over 50 years in education is The New School of Fayetteville, Arkansas. This day school enrolls children in PreK – 12 and even offers early childhood classes beginning at age 1. The New School is an independent school with a mission to "empower each student through a well-rounded experience and inspire a love of lifelong learning." Enrollment is over 400 students annually with an average student-to-teacher ratio of 8:1. Additionally 100% of graduating seniors receive college or university acceptance.
The New School first opened its doors in 1971 as a non-profit organization enrolling 24 students ages 3-6. The idea for the school came from local families who desired to have a quality early childhood education program in the area. In 1980, the school moved to its current location and has spent the last few decades expanding in both size and enrollment. It was agreed that new high school facilities were needed in 2016, and in 2017, an academic center, innovation center, and athletic center were all opened for use.
Tuition Information
Similar to Little Rock Christian Academy, The New School breaks down its tuition by grade level. Early childhood classes range from $12,480 to $14,980 depending on how many days a student attends. Annual tuition for kindergarten through grade 12 is $16,020. However, what sets The New School apart is its benefits that are included with each child's tuition. Included in the annual amount are before and after-school programs, breakfast, lunch, and a snack each day, as well as a bus service, club and activity fees, and arts programs. The school also reports that 17% of its students receive some form of financial aid.
In Conclusion
In conclusion, these schools demonstrate their dedication to providing an exceptional education. While they may come with higher tuition, remember that Arkansas offers a diverse range of educational options to suit different needs.
Let's celebrate the commitment to quality education and ensure every child has the opportunity to thrive. Arkansas' schools are key to creating a brighter future, enriched by exceptional education found within its beautiful landscapes.
The image featured at the top of this post is ©Sean Pavone/Shutterstock.com.