Private schools are the future of education, at least according to one study. That study showed how private school students performed better on standardized tests than public school students. However, the cost of private education isn't always the most affordable. Some private institutions cost more than $50,000 a year for tuition.
However, tuition varies from state to state. For example, Arkansas is a state that has some of the best and most expensive educational institutions, from kindergarten to high school to college. While Arkansas is known for Hot Springs National Park, Southern Hush Puppies, and Arkansas Possum Pie, the Natural State is also known for its superb education. Looking at the most expensive institutions in this state can offer some insight into why these schools are more costly than the average private school.
The Most Expensive Schools In Arkansas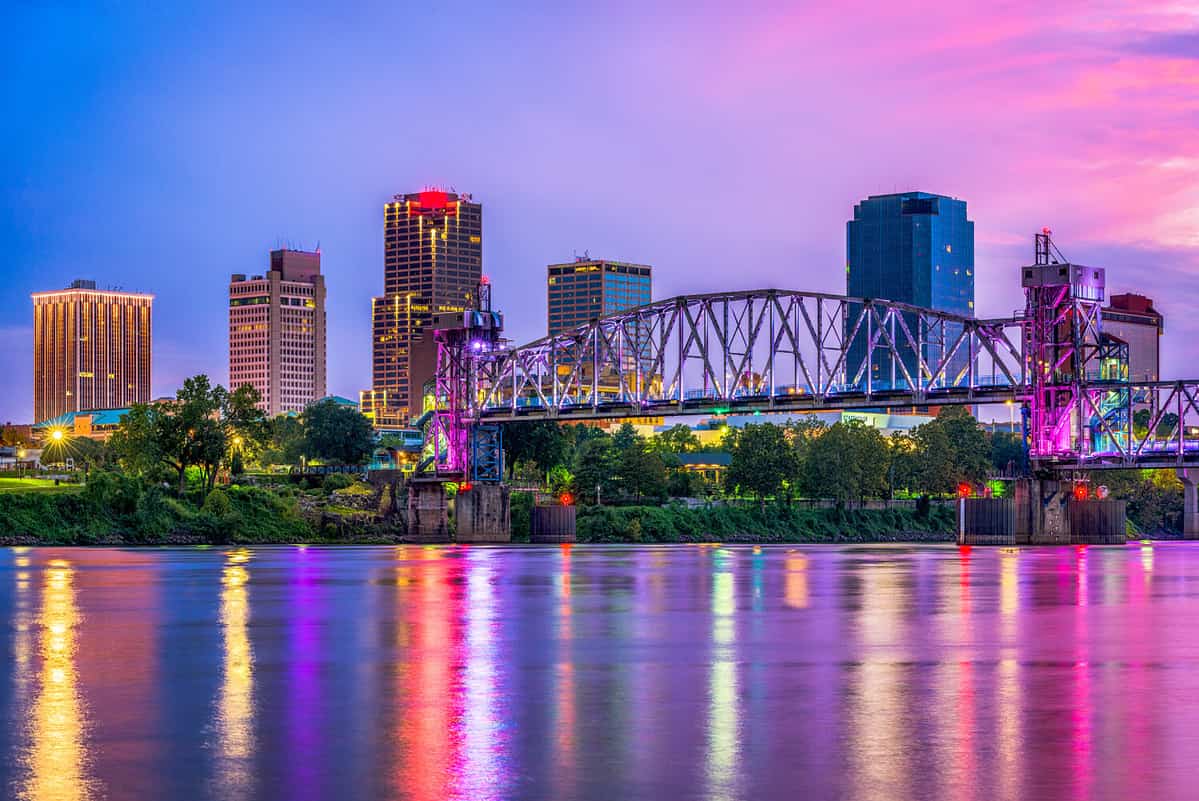 While Arkansas ranks 37th in education in the United States, it still has some schools that rank as some of the best college preparatory programs and liberal arts colleges. As with any state, the key is to find the best schools, even if they are the most expensive, because of what they offer students and how they help them thrive.
One of Arkansas's most expensive middle school and high schools is Thaden School, with a tuition of $27,000 to $29,000. Located in Bentonville, AR, Thaden School recently opened in 2017 and serves over 300 students in grades six through twelfth. The school is named after Iris Louise McPhetridge Thaden, famous for being one of the greatest aviators in the early 1900s.
The school is recognized for its prestigious education and teachers. For example, 77% of teachers have master's degrees, and 21% have doctorate degrees. Additionally, there's a student-to-teacher ratio of 7:1, keeping classes relatively small.
When it comes to rankings, here's how Thaden School stands out.
Ranked no. 694 for Best Private High Schools in America
No. 1 for Best Private High Schools in Arkansas
No. 3 Best College Prep High Schools in Arkansas
Found in 1971, Pulaski Academy is another elementary to high school that is one of Arkansas's most expensive private schools, with tuition between $7,000 and $17,000. Additionally, the ratio is 10:1, a relatively small class size compared to the national average of 14:1.
In Little Rock, Arkansas, Pulaski Academy is known for giving students a well-rounded education committed to excellence and innovation.
These are where Pulaski Academy ranks amongst other schools in Arkansas.
No. 1 for Best Private Schools in Arkansas
No. 2 for Best Private High Schools In Arkansas
Founded in 1876, Hendrix College is one of the most expensive colleges in Arkansas, with a tuition of $33,000. With at least 50 schools offering degrees in Arkansas, Hendrix College is the most expensive. There are at least 1,200 students, and the student-to-teacher ratio is roughly 10:1, and a graduation rate of 65%. The state graduation rate is typically 48%.
Hendrix College is recognized as one of the best liberal arts colleges in the nation. For example, it has received numerous awards. It was specifically ranked #102 out of 210 National Liberal Arts Colleges.
These popular folks have graduated from Hendrix College.
Mary Steenburgen, American Actress
Douglas A. Blackmon, American Writer
Wilbur Daigh Mills, Former United States Representative
Margaret Pittman, Bacteriologist
Ouachita Baptist University is another higher education institution that is one of the most expensive in Arkansas, with a tuition of $30,000. Located in Arkadelphia, Arkansas, Ouachita Baptist University was founded in 1886. It now has a student population of 1,700 as of Fall 2022. As a smaller campus with a student-to-teacher ratio of 13:1, this university is built around a tight-knit community. It also has a strong academic background and years of historical excellence.
These are some of the most famous graduates from Ouachita Baptist University.
Mike Huckabee, Former Governor of Arkansas
H. Dale Jackson, Minister
Alyse Eady, News Anchor
The Most Diverse and Most Expensive Schools Are Found In Arkansas
Arkansas has a lot to offer students so many educational opportunities. However, families who want the best options for their kids should also be prepared to pay a pretty penny. The school on this list show how expensive Arkansas private schools are. While they cost over $25,000, they also provide some of the best educational instruction for students. It gives students more individualized attention with teachers, a challenging curriculum, and a better community. Overall, these expensive schools show why they are considered the best.
The image featured at the top of this post is ©Sean Pavone/Shutterstock.com.