New York is a city that never sleeps because there's so much to do. There's Central Park, The Statute of Liberty, the Empire State Building, the Brooklyn Bridge, The High Line, and endless historical museums.
But New York is more than a city of historical attractions. It's also a city that offers world-class education. For families living in New York City, some public and private schools are considered some of the best in the nation. New York is ranked fourth in education, offering some of the finest educational institutions from elementary to high school to college.
When it comes to New York City, there is also an abundance of schools considered the best. However, those schools are also the most expensive. In this guide, we look at the most expensive high school and college schools and uncover what makes them unique.
The Most Expensive Schools In New York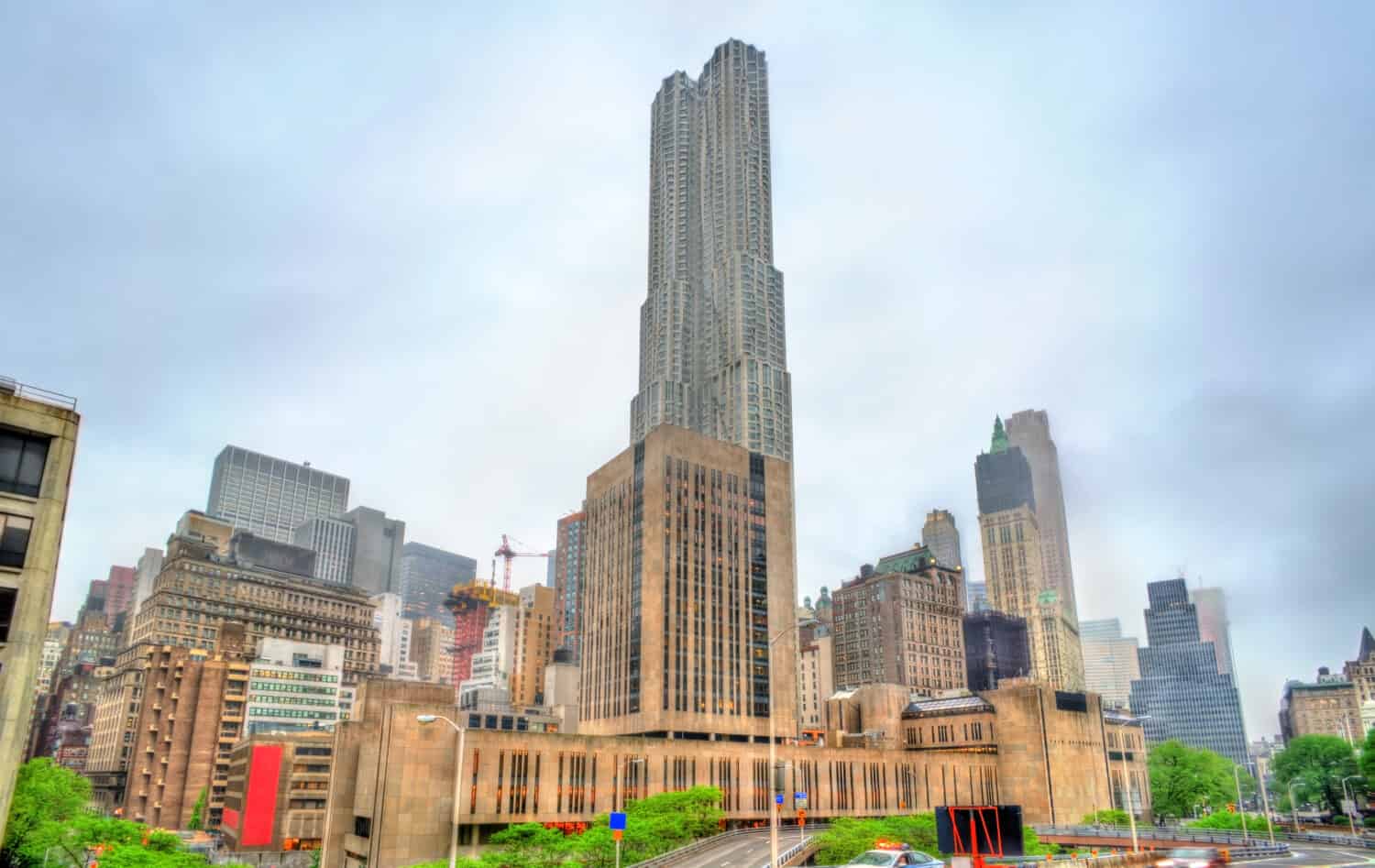 New York was recently ranked for highest per pupil spending, meaning parents spend the most on their kid's education. It could also be an influencing factor in where kids in New York City go to school. With so many exceptional schools in New York City, parents have way more options than ever to choose where their kids attend school.
The Spence
The Spence is one of the most expensive schools in NYC, offering grades kindergarten through high school. It's an all-girls school that has about 750 students. Founded in 1892, this school has become of the premier private schools for girls. The student-to-teacher ratio is 5:1, giving students more specialized attention than teachers. The tuition for this school is around $60,000 per year, depending on financial aid and the child's grade.
Here are some other notable facts about The Pence.
Best All-Girls High Schools in America. 4 of 267
Best Private K-12 Schools in America. 13 of 2,594
Best Private High Schools in America. 36 of 4,323
Best College Prep Private High Schools in America. 54 of 4,159
Best High Schools for STEM in America. 120 of 8,786
Horace Mann
Located in the Bronx, Horace Mann School is a private school that ranks as one of the most expensive in NYC, with a tuition of $59,000. Offering grades kindergarten through high school, this private school is one of the best private schools in NYC because it intellectually challenges students. For instance, students must learn the five core values at Horace Mann: the life of the mind, mature behavior, mutual respect, a secure and healthy environment, and a balance between individual achievement and a caring community.
Here are some additional facts that make Horace Mann unique.
No. 6 for best private school K-12 schools in America
No. 13 for best college prep private high school in America
No. 21 for best private high schools in America
Columbia University
The cost of higher education in New York City, especially around the most prestigious educational institutions, is often associated with better education. Columbia University may be the most expensive university in NYC, but it's also considered the most highly regarded. For instance, the school was the first in the United States to grant the MD degree. Unlike other colleges and universities, Columbia University also awards the Pulitzer Prize.
Founded in 1754, Columbia University now has about 31,000 students. The student-to-teacher ratio is also about 6:1. The cost of attending Columbia University is $63,000.
These are notable names that have graduated from Columbia University.
Roone Arledge, Former President, ABC Sports and ABC News
Paul Auster, Author
Emanuel Ax, Grammy Award-Winning Classical Pianist
Caitlin Bilodeau, Fencer; Two-time Olympian, Four-Time NCAA All-American
Vassar College
The next most expensive higher education institution is Vassar College, with a tuition of $62,000. This university is consistently ranked among the top liberal arts colleges nationwide. The college sits just outside of NYC. One of the hardest things about Vassar College is getting into the school, with an acceptance rate of 20%.
Here are some of the most notable for graduating from Vassar College.
Meryl Streep, Actress
Anne Hathaway, Actress
Anthony Bourdain, Chef
New York Offers The Best and Most Expensive Schools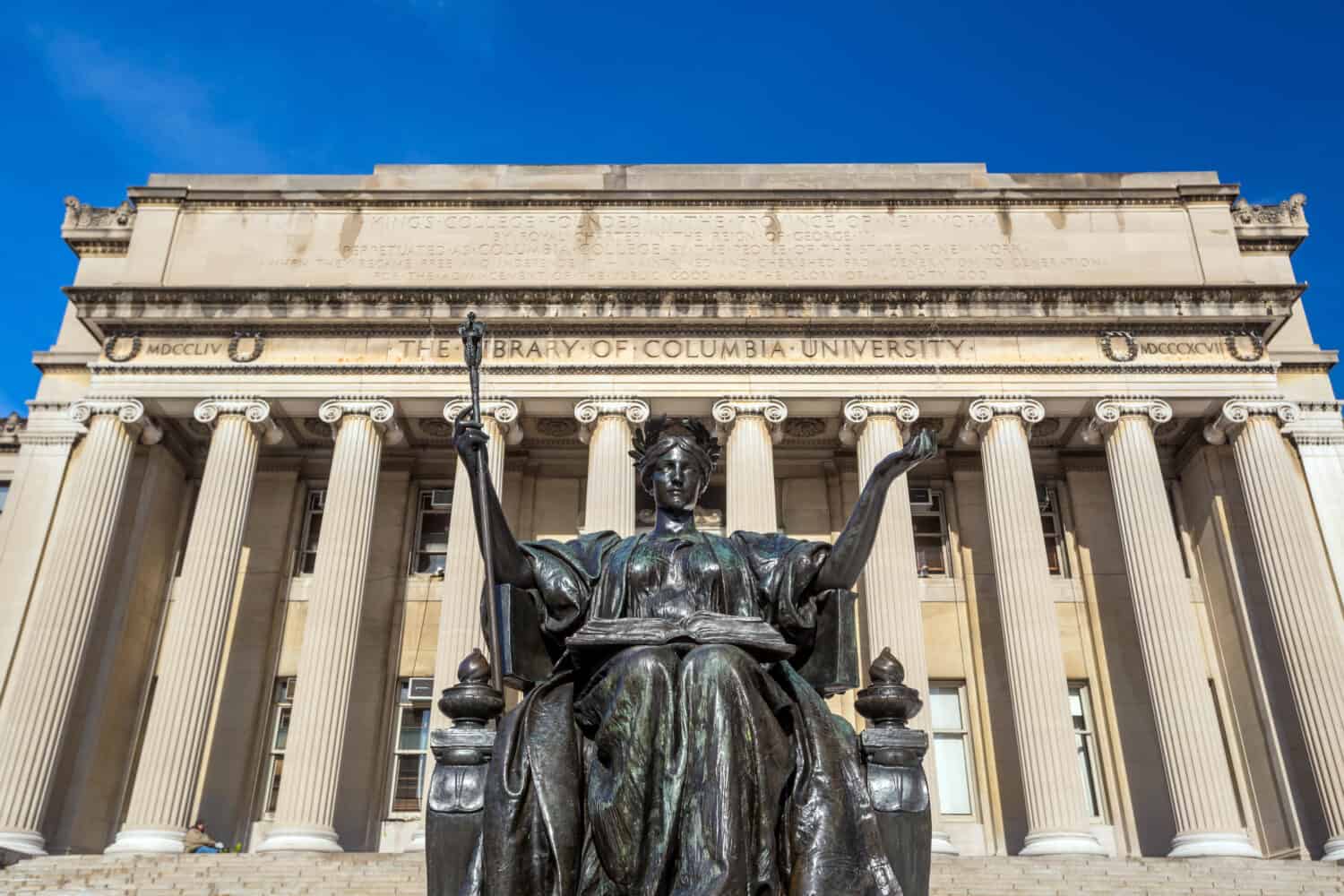 New York City is a booming city that offers so much for families. There are endless parks, museums, and historic sites to see. There are plenty of exceptional educational opportunities for families looking to put down roots in NYC. Looking at the most expensive schools in NYC offers a glimpse of what they offer families, especially younger elementary and high school students. While these schools are far more expensive than the average educational institutions, they are also some of the nation's finest educational institutions.
The image featured at the top of this post is ©Nature's Charm/Shutterstock.com.