Good old-fashioned Texas barbecue is what you might think of when you think of Austin. The booming city has continued to attract new visitors every year, growing as much as 61,000 in 2022 and 37,000 in 2021. The booming growth of Austin shows how the city is one of the most desirable places to live.
One thing that makes Austin an attractive city to live in is its school system. For instance, Austin has some of the best and richest schools in the United States. Although these schools are rich or expensive, they offer some of the best student resources. They give students smaller classrooms, excellent teachers, and an opportunity to thrive in academia and build a defining character.
In this article, we'll look at some of Austin's most expensive high schools and colleges and what makes them so expensive. We'll also look at what makes them distinct.
The Richest High Schools In Austin
Austin was recently ranked in the top 10 for education. Given the universities and private schools available to families, it shows parents endless educational opportunities for their children. Taking a deeper dive into these rich schools shows what they can offer parents.
St. Stephen's Episcopal School
6500 St. Stephen's Dr, St Stephens Dr, Austin, TX 78746
St. Stephen's Episcopal School is a boarding school, one of the richest and most expensive schools in Austin, with a tuition of $31,000.
Although the school has 699 students enrolled, the class sizes are still relatively small, with a student-teacher ratio of 8:1. The school focuses on college preparatory programs that challenge students and helps them prepare for college. Founded in 1950, St. Stephen's Episcopal School is known for being the first coeducational Episcopal school in the United States. It's also known as the first integrated boarding school in the South.
Austin Peace Academy
5110 Manor Rd, Austin, TX 78723
Austin Peace Academy is also one of the most expensive schools in Austin, with a tuition of $8,500. Founded in 1997, Austin Peace Academy is an Islamic school focusing on academic excellence. For example, they have 94% AP scores and are represented by 19 countries.
This school is also heavily focused on college preparatory programs. In the past five years, the school has received awards for being the top private school in Texas. They've also been recognized as the most diverse private school in Texas. Lastly, they are also considered the best college prep school in Texas according to Niche.
3 Of the Richest Colleges In Austin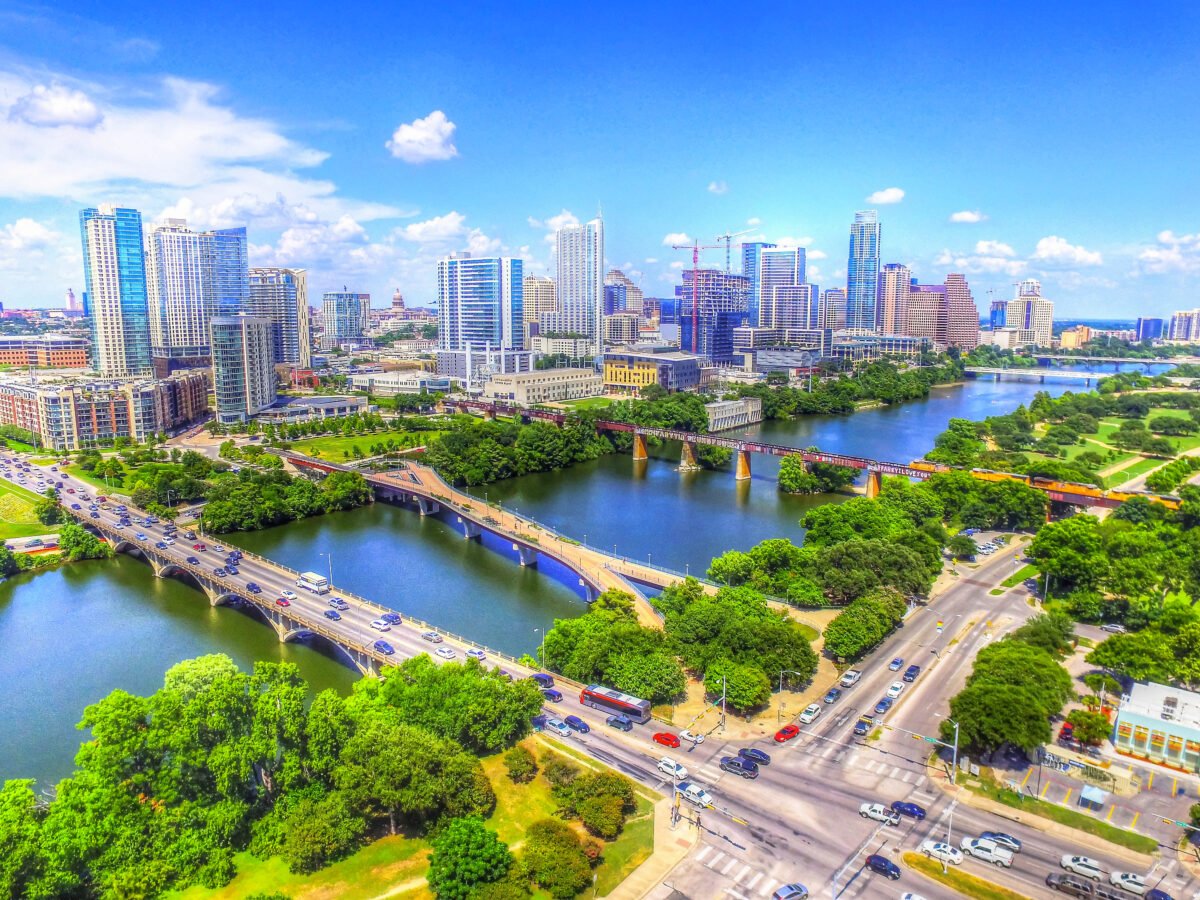 The Art Institute of Austin
1204 Chestnut St, Bastrop, TX 78602
Regarding higher education in Austin, TX, the Art Institute of Austin is quite expensive, with a tuition of $19,000. There are around 1,500 students enrolled at the school. The class ratio of student to teacher averages out to 23:1. The focus of this college is on design, fashion, media arts, and more. It
It was ranked no. 31 for best fine arts college in Texas.
Concordia University of Texas
11400 Concordia University Dr, Austin, TX 78726
Concordia University of Texas is one of the more expensive schools, even beating The Art Institute of Austin. The tuition for the Concordia University of Texas is $36,000. It's one of the more expensive schools known for its private Christian education.
Here are some unique facts that make the Concordia University of Texas stand out:
436-acre campus
96 years of serving Christian education in Austin
30 different subjects for students to study
One of the unique things students get to do when enrolled at Concordia Unversity of Texas is environmental stewardship. This prepares students to study environmental science and nature around them.
Some of the most notable graduates from this college are:
Ana Rodriguez
Scott Linebrink
Samual Nafzger
Texas State University
601 University Dr, San Marcos, TX 78666
Texas State University might be the most popular college on this list. It's also the most affordable on the list, with a tuition of $11,000 for in-state students and $22,000 for out-of-state students. Founded in 1899, Texas State University now has around 38,000 students enrolled.
Additionally, Texas State University is known for nationally ranked business programs and award-winning faculty. The school is also ranked no. 1 in Texas.
Here are some notable alumni that attended Texas State University.
Lyndon B. Johnson, American President
Nina Vaca, Entrepreneur
George Strait, American Singer
How to Find the Best Schools in Austin
While the best schools in Austin are far from cheap, they do offer a lot for students. They give students supportive teachers, an intense curriculum that challenges them, and it gives them world-class education that is ranked amongst the best in the nation.
Austin is more than a city known for tasty barbecues. They are also a city that boasts of some of the best education in the United States.
The image featured at the top of this post is ©Randall Stevens/Shutterstock.com.