Parents across the globe often go to great lengths to provide a quality education for their kids. As an additional safety net, some will opt to explore the realm of private education, even if it means digging deeper into their pockets. The allure of private education lies in strict academic standards, personalized attention, and networking opportunities that nurture every child's potential.
This pursuit of academic excellence often comes at a cost—a pretty heavy one. According to Private School Review, the average tuition for private schools in Austin is $12,522 per year, 36% higher than the national average. 
This article seeks to explore the most expensive schools in Austin. With their breathtaking surroundings and unrivaled resources, these schools have cemented their status as the pinnacle of educational achievement in the state's capital. You'll also learn about financial aid plans that make these institutions affordable. 
Notably, the fee structures indicated reflect charges during the 2023–2024 school year. The schools reserve the right to alter the tuition at any moment. Parents and guardians interested in enrolling should contact the schools directly and inquire about the fee structure.
Austin Waldorf School
8700 S View Rd, Austin, TX 78737
The Austin Waldorf School is an independent private co-ed pre-K-12 school on a 30+ acre campus on the Texas Hill Country. The school offers a hands-on curriculum inspired and enlivened by practical disciplines such as handwork, woodwork, and blacksmithing. Austin Waldorf currently serves roughly 392 students with an average class size of 28. 
Tuition at the school depends on the grade level. Parents with kids in preschool or kindergarten on a half-day program pay $15,995. Those enrolled in full-day programs spend $19,995. Grade 1-5 students pay $20,350, those in 6-8 $21,195, and $24,130 for high school students.
Parents may have to pay additional activity fees, with $340 for kindergarten, $360 for grades 1-5, grades 6-8 $600, and $1,200 for high school students. Students enrolled in specialized programs such as private instrumental music lessons and academic language therapy may have to pay additional fees. 
Fortunately, parents struggling to raise the required fees can request financial assistance through the school's third-party vendor, School and Student Services (SSS). You must pay a $55 application fee as you submit your application.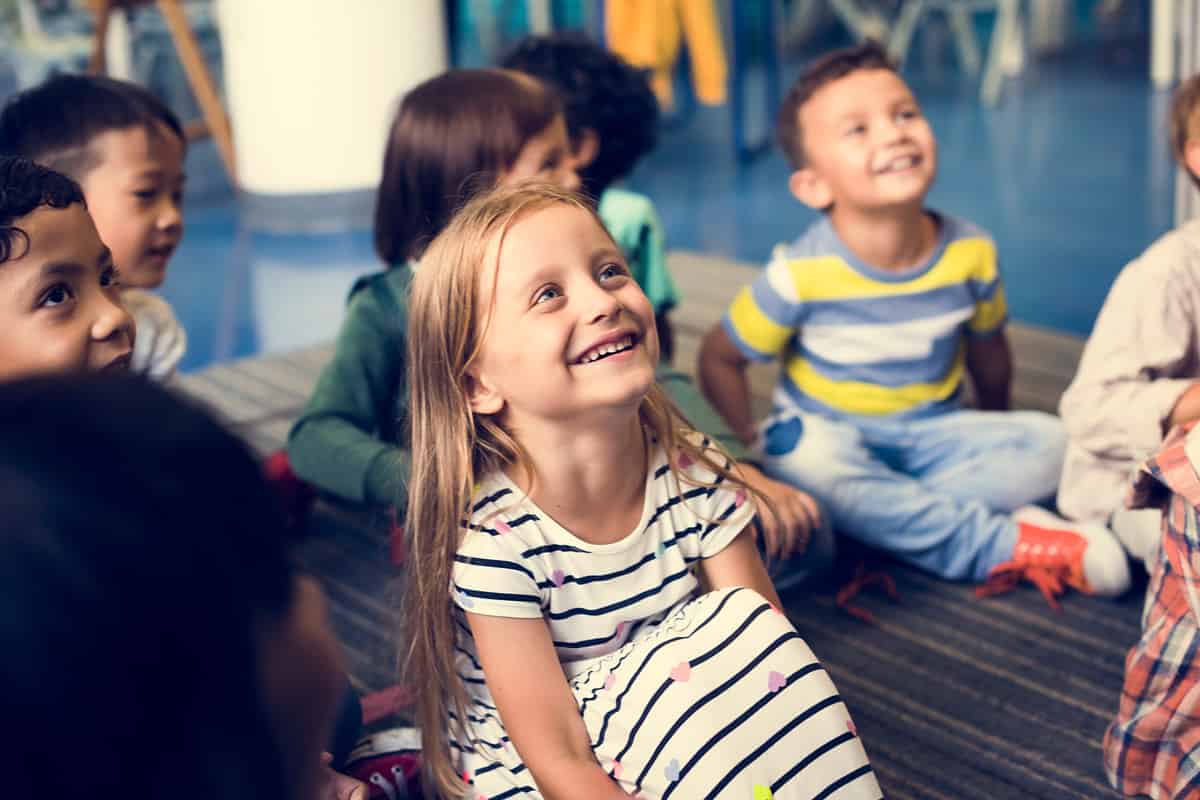 Acton Academy Northwest Austin
8508 White Cliff Dr, Austin, TX 78759
Acton Academy Northwest Austin is a private, student-led, self-paced accredited school on one acre of wooded property near 360 and Old Spicewood Springs. The school is not like any traditional school. There are no teachers, no homework, and no bells.
Students control the learning process through self-paced educational programs. The school has multi-age classrooms with regular socratic discussions instead of lectures for instruction. While the school has some similar characteristics to Montessori methods, it is not a Montessori School.
Acton Academy Northwest indicates that it charges a one-time $1,000 enrollment fee. The standard tuition cost is $1,210/month for 11 months. The rates are subject to annual increases in line with COLA.
The school runs a rolling admissions process that is open throughout the year. Students that pass the audition process but fail to secure a spot are added to a waiting list.
Capitol School of Austin
2011 W Koenig Ln, Austin, TX 78756
Capitol School of Austin is the city's first private school offering a specialized program for kids with primarily language-based learning differences. The school provides intensive speech, language, and learning services. All instructors at the school are licensed, special education teachers or speech-language pathologists. 
Texas Language Learning Alternatives, Inc, which operates as Capitol School of Austin, is a registered private non-profit corporation. Tuition fees are determined by the school's Board of Directors.
Students enrolled in the Language Development Class (LDC) program held four days a week pay $14,614 annually. Kids in L1 and L2 Preschool pay $16,216. Parents with kids in L3– L8 (K-5th) School-Age pay $19,447. The fees are inclusive of the enrollment fee and tuition insurance.
New families enrolling at Capitol School of Austin must pay a $150 non-refundable tuition fee. The school notes that all fees, tuition deposits, and tuition payments are non-refundable.
Parents paying full yearly tuition are eligible for a 1% discount. Additionally, you may enjoy a sibling discount of $100/month. Capitol School of Austin allows families to pay the fee in 10-monthly installments, due the first of every month. You may also apply for the tuition assistance program through the school.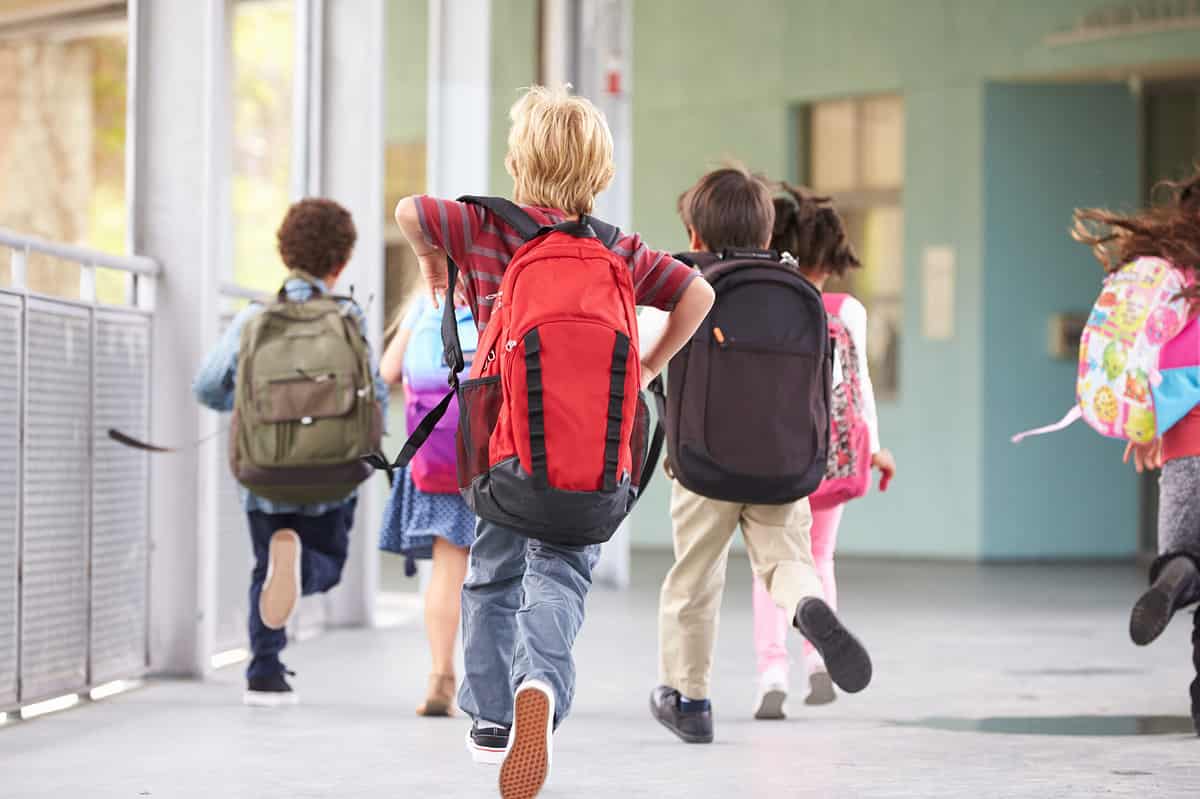 Headwaters School
807 Rio Grande St., Austin, TX 78701
Headwaters School is an independent private school serving preschool through 12th-grade students. The school operates on three distinct campuses that house the early education, elementary, and upper school sections. The students begin with a Montessori foundation and gradually progress to the International Baccalaureate diploma program. 
The school offers a multi-tier fee structure. Parents with kids in the young children's community (18 months to 3 years) pay $14,700 for half-day and $15,800 for full-day programs. Students in the preschool (3 to 5 years) pay $14,900. 
Headwaters School charges $15,800 in base tuition for kindergarten through 3rd-grade kids, while 4th- and 5th-grade students pay $16,100. Middle school learners in 6th through 8th grade pay $19,800, while high school students spend $21,900. 
International students at the school pay $27,900 yearly, with the figure inclusive of international student fees. The base tuition doesn't include the annual enrollment fee, new student fee, facilities fee, tuition insurance, and the IB fee.
Headwaters offers parents three payment plans, a one-time annual payment, two semi-annual payments, and an 11-month monthly payment plan due every 30th. Families can apply for financial aid through the school's third-party assessor, Smart Aid, and may have to pay a $35 application fee. Students can also receive merit-based scholarships that can help reduce the cost of tuition.
Austin Jewish Academy
7300 Hart Ln, Austin, TX 78731
Austin Jewish Academy is a private Jewish school offering a rigorous project-based curriculum to kindergarten through eighth-grade kids. The school's model allows for hands-on, collaborative learning within a tight-knit Jewish community. Austin Jewish Academy serves roughly 130 students, with one teacher for every six kids.
According to the school's website, parents and students in the 2021-22 school year paid $17,701 in annual tuition for all grades. Additionally, parents had to pay a non-refundable programming fee that covered the costs of books, supplies, technology, and local field trips. The charges were $875 for K-5th grades, 6th-7th grades, $2,350, and for 8th grade, $2,850. 
Parents had to pay a non-refundable tuition deposit of $1,800, with additional optional costs in the yearbook, student photos, athletic team fees, and school lunch programs. The school allows families to pay the tuition in three flexible plans:
One-time payment: 100% of the cost less the deposit
Two-time semi-annual payments: divided into 60:40 installments
Ten monthly payments: spread evenly over ten months
The fees may be higher for the current academic year. Luckily, families can take advantage of the numerous tuition discounts available. The school runs a tuition assistance program for parents that may struggle to raise the fees.
Families with multiple siblings enrolled get a 5% discount on tuition. Besides, children of Jewish professionals working in Jewish communal organizations get a 40% discount.
The Girls' School of Austin
2007 McCall Rd, Austin, TX 78703
The Girls' School of Austin is a private independent all-girls school serving kindergarten through 8th-grade students. The school offers a balanced liberal arts curriculum in a supportive and creative environment. The Girls' School is home to roughly 150 learners, with a maximum of 18 students per class. 
The school's tuition costs are divided into multiple tiers. According to the 2023-24 fee structure, families with girls in kindergarten through second grade pay $19,443. Grades 3 and 4 families will pay $19,896, with grades 5 and 6 spending $21,206. And 7th-grade parents will spend $21,365, while those in 8th grade will pay $21,877. 
The tuition is inclusive of books, supplies, and other program expenses. The school also charges a $1,000 non-refundable registration fee. New students at the school pay a one-time facility use fee of $2,500. Parents may incur additional costs in aftercare programs, lunch, and health screening. 
The Girls' School uses the FACTS tuition management system, with the fees paid annually, semi-annually, or in 10 monthly payments. Families can receive financial aid by applying through the SSS website. 
The Magellan International School
7938 Great Northern Blvd, Austin, TX 78757
The Magellan International School is a top-rated secular independent school serving preschool through 8th-grade students in Austin. The school prides itself in being the only private school to offer the full International Baccalaureate World School Primary Years Program. The school also features a robust Spanish Immersion program, allowing students to attain biliteracy before joining high school. 
The tuition amount for the preschool program is $14,900 and is exclusive of the educational resource fee ($500) and PTA dues ($90). Students in elementary school pay $19,530 annually, while middle school students pay $21,180. 
Parents may incur additional costs for educational resource fees, PTA dues, lunch programs, and after-school care. The school notes that the program fee is a one-time payment, with families with a third student enrolling having this cost dropped.
The school awards over $800,000 in financial aid to 15% of the student body every year. All families are encouraged to apply through the school's third-party evaluator, Blackbaud Financial Aid. The assistance is provided based on need and the amount available for distribution.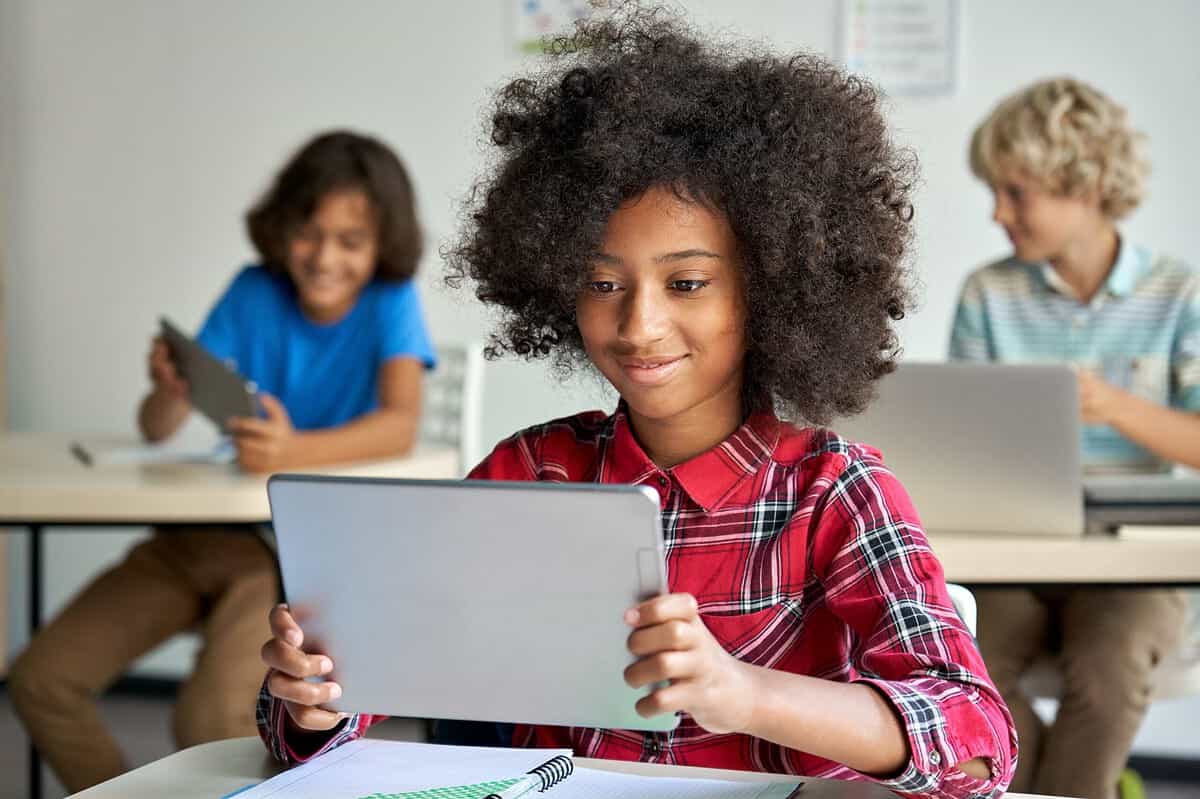 ACE Academy
3901 Shoal Creek Blvd, Austin, TX 78756
ACE Academy is a private, co-ed non-profit school in Austin that educates gifted and talented kindergarten through eighth-grade learners. The school combines an advanced curriculum with a special focus on social well-being to develop well-rounded learners. The school aims to push gifted learners to achieve their maximum potential alongside peers that match their abilities.
ACE Academy charges $19,250 in annual tuition to all students. Additional costs include:
One-time, non-refundable new student fee: $1,000
Annual enrollment fee: $750
Annual materials fee: $600
Parents with multiple children enrolled can enjoy a sibling discount of $1,000. New kindergarten students are exempted from the $750 annual enrollment fee. After-school care services are available at an affordable price.
ACE also runs a financial assistance program that helps parents afford the tuition. Families must complete the application process and be accepted before applying for aid.
St. Michael's Catholic Academy
3000 Barton Creek Blvd, Austin, TX 78735
St. Michael's Catholic Academy is a highly-rated private college-preparatory school in Barton Creek, Austin, TX. The school is under the Roman Catholic Diocese of Austin and serves roughly 353 ninth through 12th-grade students. In 2016, St. Michael's won the Class 4A Henderson Cup, an award from the Texas Association of Private and Parochial Schools (TAPPS) to schools demonstrating excellence in academics, athletics, and fine arts. 
The school website indicates that the tuition cost for the 2023-24 academic year is $27,080. International students pay $31,315. The tuition fee is all-inclusive, except for meals and books. Parents don't have to worry about miscellaneous costs such as parking, new student fees, and transportation. 
The school encourages families to apply for financial grants to receive a catholic education, irrespective of their economic status. More than 24% of the enrolled students benefit from the program. The schools use the FACTS system for evaluation, with the final decision made by the St. Michael's Financial Grant Committee.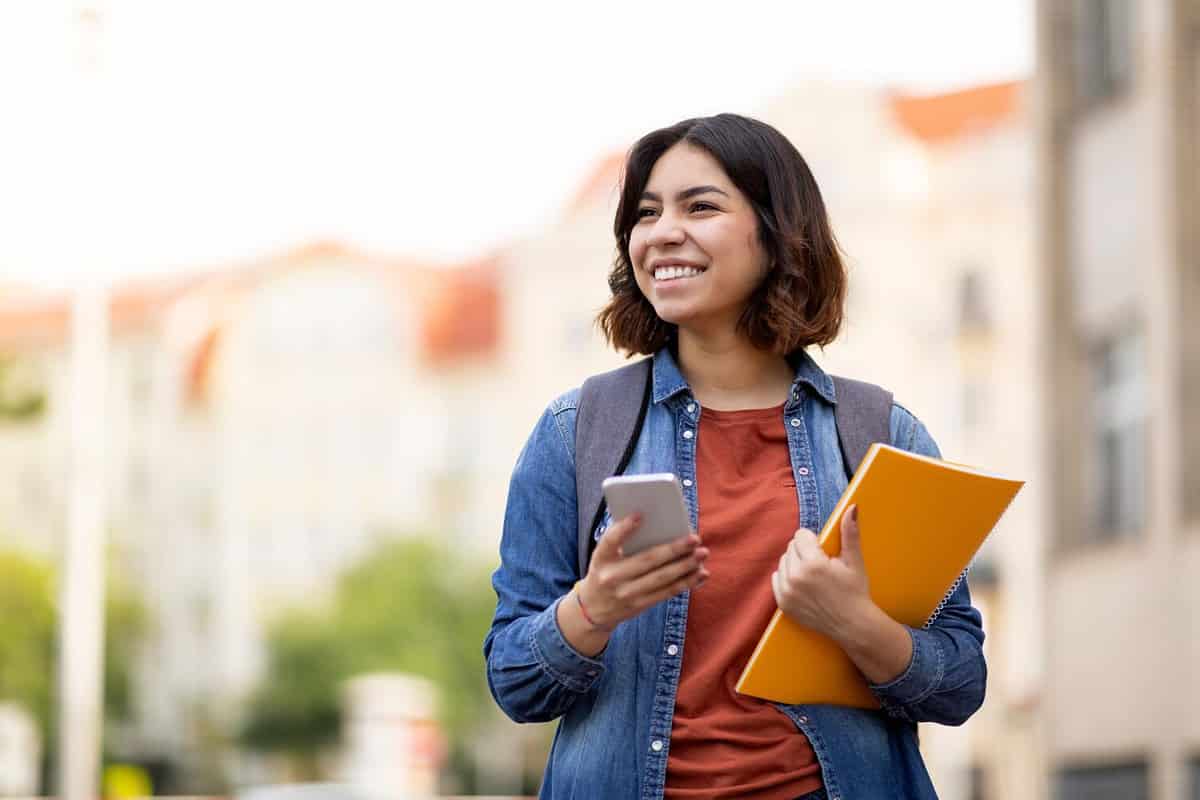 Griffin School
5001 Evans Ave, Austin, TX 78751
Griffin School is a top-rated private co-ed learning institution founded in 1966. The school offers a college preparatory education defined by academic rigor and creativity. The classes are capped at 15 students, with an average student-faculty ratio of 5:1.
The average tuition for the 2023-24 academic year is $20,350. Parents who opt for the one-time annual payment plan receive a $400 discount, paying $19,950. Those interested in a semi-annual plan will pay $10,100 per installment, receiving a $150 discount. Parents can also opt for a 10-monthly payment plan at $2,035 per installment. 
Griffin School charges an annual enrollment fee of $1,125 that covers textbooks, technological infrastructure, and whole school activities. Additional costs include class trips, lunch service, private music lessons, yearbook, and athletic fees. Griffin provides financial aid to deserving students that meet its criteria for tuition assistance.
Trinity Episcopal School
3901 Bee Caves Rd, Austin, TX 78746
Founded in 1999, Trinity Episcopal School is an independent co-ed K-8 school with an interesting approach to education. The education program is student-led, with a 'Constructivist' instructional approach. Teachers view themselves as guides and collaborators, not overseers. Trinity serves roughly 622 students, with a faculty-student ratio of 7:1.
The annual tuition fee for kindergarten through 4th-grade students is $23,615. Middle school students pay $25,560, while preschoolers spend $11,300. The tuition does not include the $800 annual registration fee or the one-time $4,000 facility use fee for new students. The lower school lunch fee is $1,000, while middle school students pay $1,200. 
Parents can pay the tuition and fees in one annual payment, semi-annually, or in 10 monthly installments. Families at Trinity Episcopal can seek financial assistance through its third-party vendor, Clarity, with the application costing $55. The school indicates that the average aid package for successful applications is 50% of tuition and fees.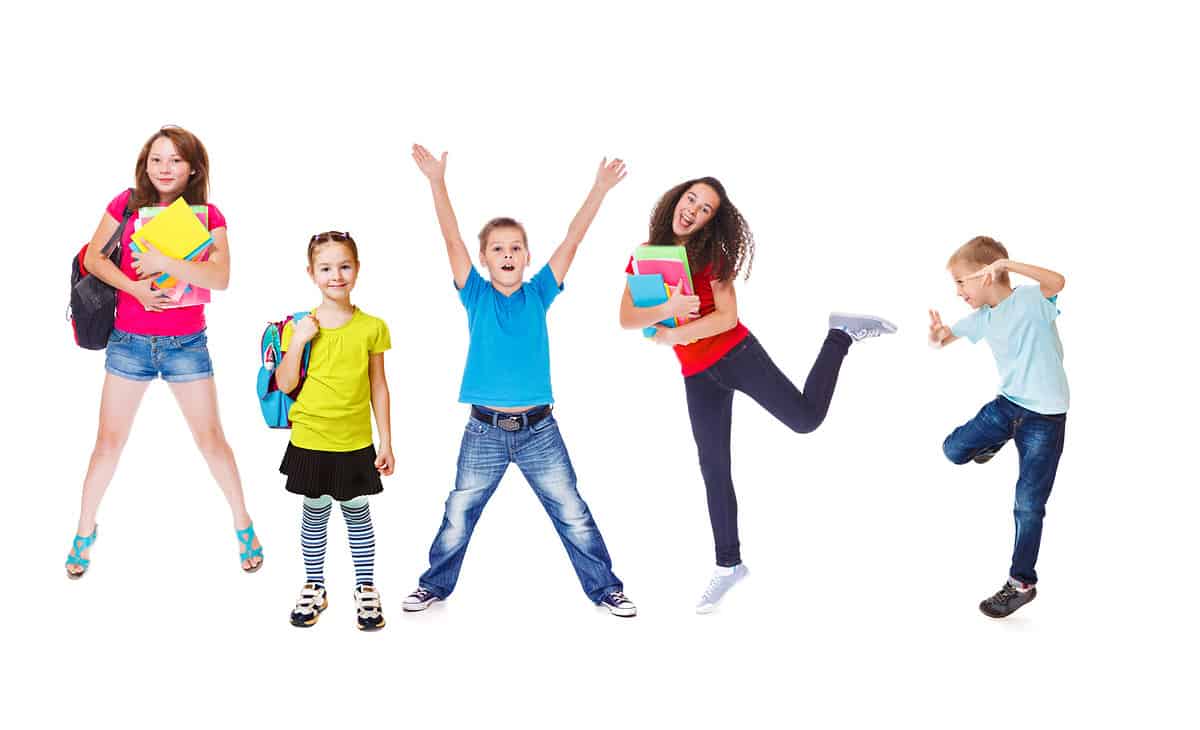 Concordia University Texas
11400 Concordia University Dr, Austin, TX 78726
Concordia University Texas is a private Lutheran liberal arts university on a 389-acre campus in Northwest Austin. The school is affiliated with the Lutheran Church–Missouri Synod (LCMS). The school is part of the Concordia University system and offers undergrad, graduate, and online degree programs.
The traditional undergraduate program at Concordia costs $36,690 for the 2023-24 academic year. Addicting books, supplies, transportation, boarding, and insurance expenses brings the total cost of attendance to $54,890. Nursing students may pay up to $59,540. 
The school offers various financial aid programs such as merit scholarships, grants, federal work-study, and loans to help offset the total cost. The total financial aid received depends on the cost of attendance, expected family contribution, academic history, and other additional factors. 
In the News
Although Concordia is a private institution, it still makes the news in various ways. Let's take a look at some of the most recent articles this school has been featured in:
St. Edward's University
3001 S Congress Ave, Austin, TX 78704
St. Edward's University is a nationally-ranked private catholic liberal arts university in Austin, TX. Founded in 1877 by the Congregation of Holy Cross, it is one of the oldest learning institutions in the state. The school offers undergrad degrees in more than 50 areas of study and eight master's degree programs.
Undergraduate tuition costs for the 2023-2024 academic year are $50,484. Adding boarding, meal plan, health insurance, and other general fees results in an average sticker price of $70,852.
The school estimates that the average tuition paid by students who receive merit scholarships and grants is $13,551. Most students receive a financial aid package that includes student grants, Direct Loan Programs, and Pell Grants. 
In the News
St. Edward's University has been around for so long that it's no surprise that this school has been in the news numerous times. Here are just a few of the more recent headlines: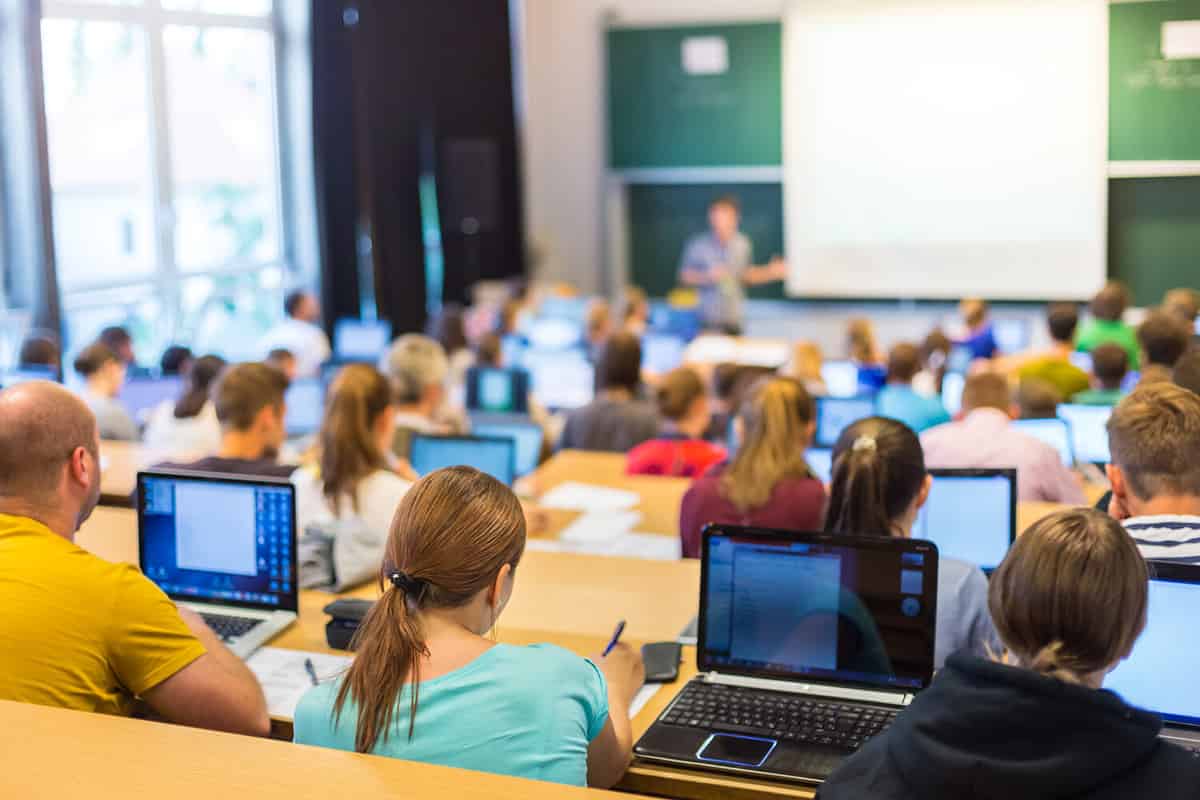 Exploring the World of Austin's Elite Education
Most parents would go to great lengths to see their kids receive the best education that sets them up for future success. Some prefer to invest heavily in private education, leveraging the allure of small class sizes, high academic standards, and state-of-the-art facilities.
Parents and guardians at these pricey schools in Austin can feel secure in knowing that by investing in an education that prioritizes both academics and the development of social ties, they are giving their children a considerable advantage in a world that is becoming more and more competitive.
The image featured at the top of this post is ©Pressmaster/Shutterstock.com.