Private school tuition rates in Houston, Texas, have increased over the past few years. In 2016, none of the private schools in the city had tuition rates exceeding thirty thousand dollars. However, in 2023, twelve private schools have tuition rates above that amount. Since the pandemic, tuition costs have increased over sixteen percent at some of these schools.
Is the cost worth it, considering a year's tuition may cost more than a car? We will examine some of the "richest," meaning most expensive schools in Houston, and see how they compare. We will discuss what each school offers students in terms of education, financial aid resources available, and what makes each school unique. However, it is important to remember that tuition rates vary each year and may be subject to change.
The Richest Schools In Houston: A Quick Overview
Investing in private education for children in Houston is a tough decision, given that the tuition fees for such schools average $22,644 per child, regardless of their grade level. However, families often see the promise of a high-quality education as a worthwhile investment. Houston-area Catholic schools offer slightly more affordable tuition rates, averaging $17,652, nearly twenty percent less than other private campuses.
Here are the average tuition costs for rich, private schools in Houston, Texas.
Kindergarten – $18,458
Middle School – $22,179
High School – $24,842
However, it is essential to note that not all costs are included in the tuition itself. Besides gratuitous student enrollment fees, there are also technology fees, field trip fees, and school uniform costs. While some schools have large endowments and can offer generous financial aid, aid is relatively limited at many of Houston's private schools.
Here is the current ranking of the most expensive schools in Houston, Texas.
| Private Institution | Average Tuition Cost |
| --- | --- |
| Joy School | $49,365 |
| Episcopal High School | $34,155 |
| Tenney School | $37,200 |
| Village School | $30,500 |
| St. John's School | $32,540 |
Table comparing the richest private schools in Houston, Texas
Other notable private schools with tuition over 30k include The British International School, John Cooper School, Emery/Weiner, and River Oaks Baptist. We will take a closer look at five of Houston's richest schools.
The Richest Schools In Houston: K-12
Joy School
Address: One Chelsea Blvd, 77006
Tuition: $49,365
Founded in 1997, the Joy School serves approximately 157 students in grades K-8. The school serves students with learning differences who have struggled to learn in traditional classroom environments. Students who have been diagnosed with Dyslexia, Dyscalculia, Dysgraphia, Anxiety, ADHD, Expressive/Receptive Language Disorder, or Autism Spectrum Disorder (high-functioning) may benefit from the specialized education provided.
A year's tuition averages $49,365 and includes school supplies, field trips, school photos, an overnight camping trip, and student touchscreen laptops. Twenty-five thousand dollars is required upfront to secure your child's place for the school year. Ten percent of the school's annual budget provides $500K in financial aid for students. According to the school's website, approximately fifteen to twenty percent of students receive financial assistance.
Episcopal High School
Address: 4650 Bissonnet, 77401
Tuition: $34,155
Episcopal High School provides a wide range of courses, including forty-six AP and Honors classes, fifty art classes, and a robust athletics program. Eighty-seven percent of students participate in sports such as football, volleyball, and hockey. This school also boasts a 7:1 student ratio, much smaller than the national average, insuring that students get individualized attention in class.
However, a well-rounded education will cost you at this school. In addition to the standard tuition rate, parents should expect the following additional fees.
Food Service: $1,625
Learning With Laptops Program: $2,500
New Student Fee: $1,000
Students also wear uniforms, which will be an additional cost. Episcopal offers both merit and need-based financial aid. Additionally, the school also offers a monthly installment plan to help parents spread out the tuition cost.
The Tenney School
Address: 3500 South Gessner, 77063
Tuition: $37,200
The Tenney School provides tailored one-to-one classes for grades five through twelve. Started in 1973, Tenney now offers in-person and online classes for students. Furthermore, they believe that their curriculum is ideal for students with ADHD and that their small, personalized programs will help them succeed.
Teachers get to know each student individually and customize an educational plan that caters to each student's specific needs. Moreover, teachers tailor the pace of the child's education to help the student succeed academically. They also consider the student's interests to create an educational plan that will be fully engaging.
Individualized education is a costly undertaking. Tuition for the 2023-24 school year was $35,850, while the school predicts the tuition for the 2024-25 school year will average $37,200 per student. Each spring, the Tenney Scholarship Committee decides how to allocate scholarship funds. Interested families should contact the school for information about other scholarship opportunities.
Village School
Address: 13051 Whittington Drive, 77077
Tuition: $18,800 – $30,500
Founded in 1966, the Village School is famous for its science and technology program, which includes partnerships with the Massachusetts Institute of Technology (MIT) and NASA. Twelfth graders have the opportunity to intern with companies like MIT, NASA, and the Julliard School. Moreover, the student body is diverse and includes students from more than eighty countries.
The campus includes a maker space room, a theater, and collegiate-level athletic facilities. Students are introduced to technology in elementary school, and seniors may choose their laptop of choice. NASA and MIT provide digital assignments for students to complete both online and in the maker space lab.
The tuition fee differs according to the grade level. Additionally, grades 4-12 students need to pay a curriculum enhancement fee. Boarding school students also have to pay extra fees, which vary depending on whether they live on campus full-time or for five days a week.
Additional fees include the following.
Building Fee: $1,000
Enrollment Fee: $475
Technology Fee: *(Grade 1 – 4 only) $300
Technology Fee: *(Grade 5 – 12 only) $400
Graduation Fee: *(Grade 12 only) $1,150
There are also specialty program fees.
IB Diploma: $1,500
Entrepreneurship Diploma: $1,200
Pre-Medical Science: $1,000
The Village School only offers need-based scholarships with funds set aside in the school's budget. The school also offers three distinct payment plans, including a single payment plan, a two-payment plan, and a ten-month plan with additional finance charges.
St. John School
Address: 2401 Claremont Lane, 77019
Tuition: $28,495 – $34,170
Started in 1946, St. John's School now enrolls 1400 students in grades K-12. A truly "rich" school, St. John has an endowment size of $90,600 and an annual fund of $5.9 million. Located on forty-one acres, the school has state-of-the-art sports facilities, including Randall Field and Finnegan Field. It boasts three libraries: a lower school library, a middle school library, and the Taub Library and Academic Commons.
St. John's School emphasizes community service, where each division of the school participates in the community program. While community service is not required, students complete an overall average of 36,000 volunteer hours. However, the school's primary focus is education with an emphasis on preparing students for college. In the 2022-23 academic year, 764 students scored 81% or higher on their AP exams.
Tuition varies according to grade level. Below are the 2023-24 school year rates.
Lower School: $28,495
Middle School: $32,255
Upper School: $34,170
Fourteen percent of students receive need-based financial aid depending on the availability of funds in the school's budget. Returning students and students in the Middle and Upper School levels are given priority consideration for financial support. However, all families must contribute towards their child's education. Finally, the school offers many payment plan options, from a two-plan program to a twelve-month plan.
The Richest Private Colleges in Houston
Now that your child has graduated from a private school and is ready for college, is it time for a private college? In addition to the cost, private school rankings include various factors, including academic reputation, student satisfaction, graduation and retention rate, and research output. These factors help prospective students and stakeholders decide if a rich private college is worth the investment. Here are two of the most expensive schools in the Houston area that also score well in school rankings.
Rice University
Address: 6100 S Main Street, 77005
Tuition: $57, 210
Established in 1912, Rice University is a private research university situated near the Houston Museum District and the Texas Medical Center, providing students with access to cultural and research institutions. The university has vital programs in business, engineering, humanities, and science. Additionally, the school is also home to the Baker Institute for Public Policy, a prominent think tank and research facility started by James A. Baker III, a former US Secretary of State and Secretary of the Treasury.
Furthermore, the Rice Business School has held the number one ranking by Princeton Review and Entrepreneur magazine for the past five years. The music school has a number of graduates who have been nominated for Grammy awards. Rice University is consistently rated one of the best private colleges in the country.
Annual tuition is $57,210. However, additional costs such as books, living expenses, and mandatory fees increase the total cost to $78,278. According to the school's website, the average freshman pays $15,174 after receiving financial aid. Princeton Review ranks Rice as the number six best college for financial assistance. Approximately fifty-seven percent of students receive some form of financial support.
University of St. Thomas – Texas
Address: 3800 Montrose Blvd, 77006
Tuition: $33,660
St. Thomas – Texas is an above-average private Catholic university with an enrollment of approximately 3,000 students. The school has smaller-than-average classes with a 13:1 to 20:1 ratio. Additionally, each student has access to an online personal coach. While sixty-seven percent of the students are Catholic, the university accepts students from all backgrounds. The programs are a mix of in-person and online classes, which students rank as challenging.
St. Thomas offers students the opportunity to study abroad. It also provides research funding for students. Graduating sixty two percent of students, St. Thomas – Texas alums go on to earn a starting salary of $37,900. Six years after graduation, students report average yearly earnings of $49,600. Additionally, ninety-one percent of students find employment after graduation.
For undergraduates, tuition costs average $33,660, not including books, room and board, and transportation. The good news is that families making less than 50K per year whose child has an excellent high school GPA may be eligible for a tuition waiver. For most students, after scholarships and loans, the average yearly tuition is $13,259. The university provides a monthly payment plan with no interest, which can be used to pay for tuition costs.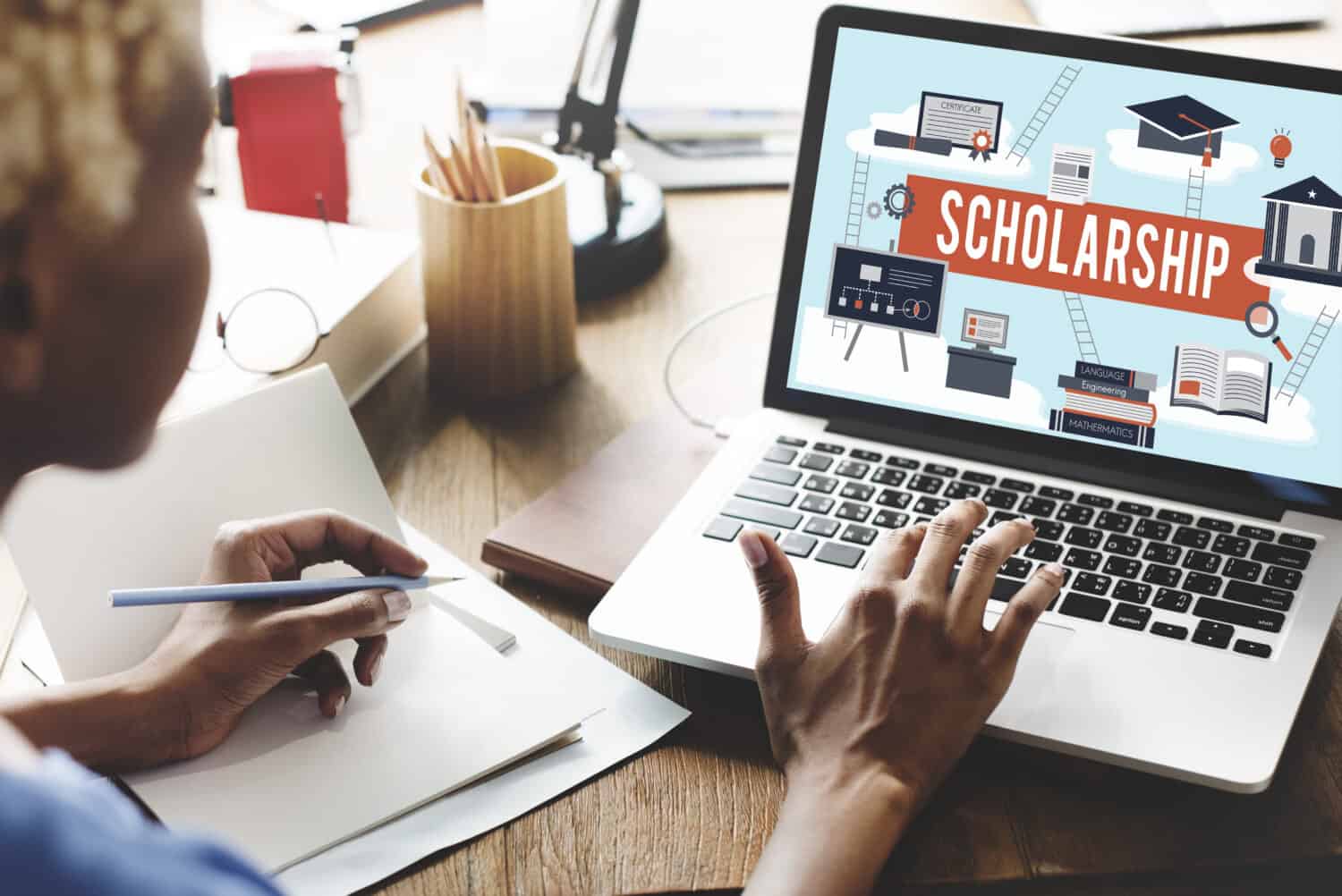 Final Thoughts
Rich private schools in Houston, Texas, offer parents a number of educational approaches, including smaller classes, personalized academic programs, and tailored instruction. Often, this kind of education does benefit children and gets them on the fast track to college and promising career paths.
However, these perks come with a price tag many families need help to afford, even with financial aid and tuition payment plan options. Choosing an affluent private school should not be a rash decision. Research is crucial to ensure that the school you choose fits in with your values and helps your child achieve a well-rounded education. Additionally, it is important to thoroughly explore financial aid resources and honestly assess your family's budget.
The image featured at the top of this post is ©Nate Hovee/Shutterstock.com.