If you're considering private schools in San Francisco for your family, you may wonder if sending your child to a "rich school" translates to a better education overall. While it's true that more financial resources can positively impact educational quality, excellence in education depends on other factors, too. The school's location, the quality of its teachers, technology resources, and extracurricular offerings may also contribute to the quality of a child's education.
There are approximately ninety K-12 private schools in San Francisco. Tuition at some of these schools can be as high as $35,000 per year, so it is important to make informed decisions, especially if the extra cost may put a strain on the family budget. Let's look at ten of the richest schools in San Francisco, from elementary schools to colleges, and see how they compare.
Elementary Schools and Middle Schools
While the average cost of private elementary schools in California is around $11,000, schools in San Francisco are significantly more expensive. The average tuition in San Francisco is closer to $25,000. Forty-five percent of private schools in the city are religiously affiliated.
| School | Tuition |
| --- | --- |
| Adda Clevenger School (PK-8) | $32,469 |
| Katherine Michiels School (PK-5) | $30,00 |
| The Compass School (K-12) | $18,000 |
| Millenium School (6-8) | $41,990 |
| Chinese International School (PK-8) | $39,600 |
Table of some of the most expensive and highly rated schools in San Francisco
Adda Clevenger School
180 Fair Oaks Street, 94110
Price: $32,469
Adda Clevenger School is one of the top-ranked schools in California. They accept about half of the students who apply so they have a lower-than-average acceptance rate. The student body is around 150 students, which results in an average class size of fifteen students. It is an independent school without a specific religious affiliation.
Students are taught core subjects like math, English, history, and science with lessons that are based on the abilities of the individual child. "Learn, experience, and evaluate" summarizes the school's educational program. Classes are set up on a schedule more familiar to middle and high school students, meaning that younger students rotate through class periods throughout the day and interact with different teachers.
There is an emphasis on arts in the school's extracurricular programs, giving students the chance to participate in theater, art, music, and speech and debate. Even the youngest at the Adda Clevenger School will have the opportunity to participate in these programs. The school's education philosophy is that students who participate in the arts will develop confidence, discipline, and self-assurance.
There is a $250 application fee to apply. All but twenty-five of that will be refunded if the child is not accepted or credited towards the first year of tuition if the child is accepted. According to US News and World Reports, no financial aid is accepted.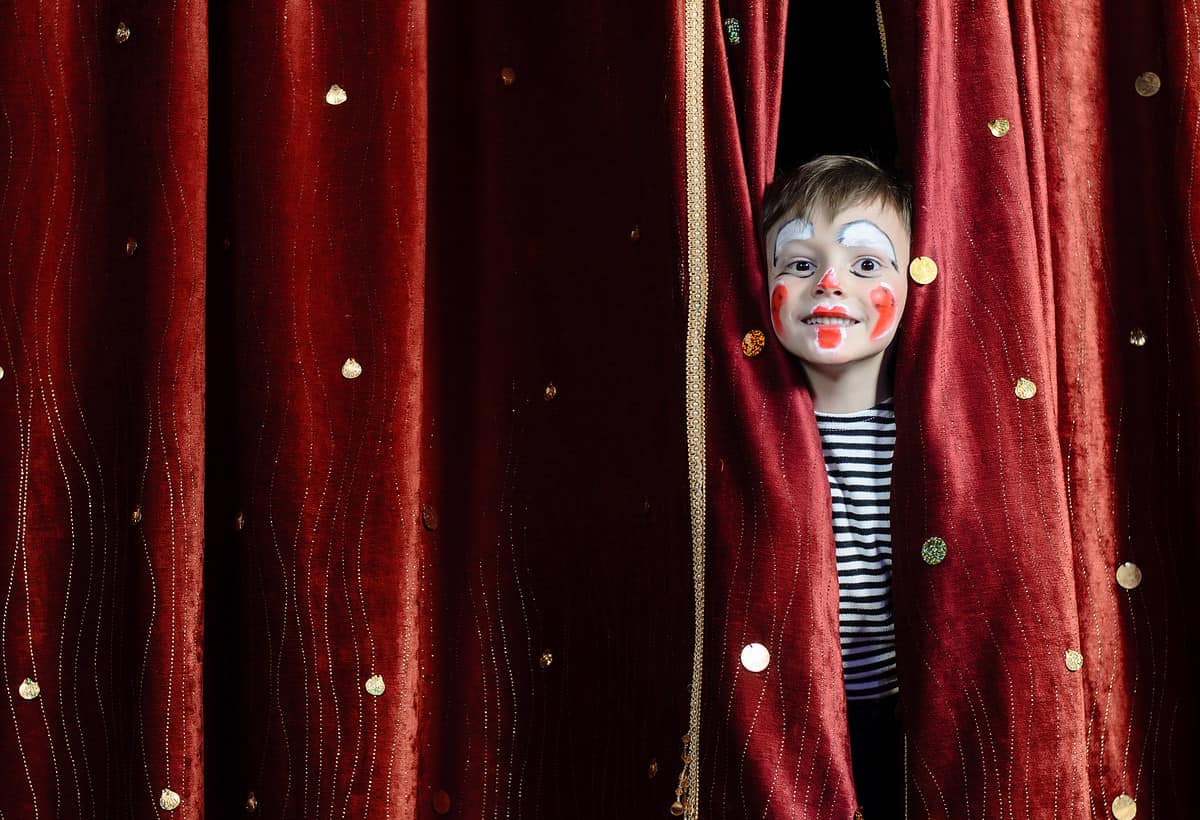 Katherine Michiels School
1335 Guerrero Street, 94110
Price: $30,000
Founded by the non-profit organization Open Mind, Katherine Michiels School is a top-ranked alternative school in California. The school is small, averaging around eighty pupils per year, so the average class size is around twelve students. The school has competitive admission standards with only about 30% of applicants being accepted.
Art, music, dance, Spanish, language, outdoor education, and creative writing are part of the core curriculum. The school offers a child-centered education where students are encouraged to follow their interests and develop a strong sense of self. The school breaks down its education philosophy with the anagram "C.A.R.E."
The child is Competent.
Environmental Awareness.
Honoring our Relationships
Learning through Exploration
The school is housed in a 100-year-old Victorian-style building with floor-to-ceiling windows and light-filled rooms. Outside is a garden, dirt mountain, basketball court, and climbing structures where children are encouraged to be active. The arts are also an important part of the school's curriculum. Throughout the school, a constant rotation of photographs and art created by students is on display.
To apply, there is a one-time non-refundable fee of eighty-five dollars. Financial aid may be available through School and Student Service for Financial Aid (SSS), which is a service of the National Association of Independent Schools (NAIS). There are additional costs for the after-school program as well as steep fees for parents who are more than ten minutes late picking up their child at the end of the day.
The Compass School
548 Market Street, No. 41193, 94104
Price: $18,000
The Compass School offers one-on-one learning for every student in a completely online virtual learning environment. Customized classes are taught to each child by fully certified teachers. The non-profit school is accredited by the Western Association of Schools and Colleges (WASC). The school mixes independent study with live virtual teaching sessions.
Students from kindergarten to third grade participate in 30-minute classes, while students in fourth and fifth grades engage in 40-minute classes. Additionally, teachers offer weekly office hours to provide extra academic support to students. The school also provides virtual labs, virtual P.E. classes, a family wellness program, and passion courses, which are non-core curriculum courses.
After the admissions form is completed, the school will schedule a Zoom interview. Both the parent and child are required to attend the interview. Once the child is accepted and the tuition has been paid, students will begin the onboarding process. Financial aid information is not available for the Compass School.
Millennium School
245 Valencia Street, 94103
Price: $41,990
The Millennium School is a middle school that defines itself as a learning lab rather than a school. The coursework is designed to help middle school students answer the following questions:
Who am I?
How do I relate to others?
What will I contribute to the world?
The school's educational philosophy is fully humanist with a curriculum informed by neuroscience, experimental learning, and self-constructed learning. A typical school term will consist of classes in intensive writing, integrated math, Spanish, literature, real-world expeditions, and a forum (a small group of peers facilitated by one advisor).
The school accepts around thirty-eight new sixth-graders per year. Fifty-four percent of students identify as students of color, making it one of the most diverse private schools on this list. Around forty percent of the faculty are bilingual, while around twenty-five percent of students' families speak a language other than English at home. This diversity is also represented in the school's J.E.D.I. values (Justice, Equity, Diversity, and Inclusion), which encourage students to incorporate multiple experiences and viewpoints into their expanding worldview.
A flexible tuition program is offered based on a family's ability to pay, making Millennium School more accessible for lower-income families. Tuition for the 2023-2024 school year is $500 – $41,990. The school has an online financial aid form offered through TADS Financial Aid Assessment.
Chinese International School
150 Oak Street, 94102
Price: $39,600
The Chinese International School (CAIS) is one of the oldest Mandarin immersion schools in the United States. It offers classes from preschool to eighth grade and provides dual language and multicultural learning to students of all backgrounds. The school offers an interdisciplinary, dual-language learning approach, an integrated science and math curriculum, and community-building outdoor education programs.
Students also participate in CAIS's Global Program with overseas trips to Taiwan and mainland China. The trips are meant to be fully immersive experiences for students where they will be exposed to urban and outdoor learning opportunities. CAIS believes these trips enable students to use their language skills and develop cross-cultural understandings, which will help the student develop confidence, independence, and responsibility.
The admissions process begins with an online inquiry form. Parents can sign up for information sessions to learn more about CAIS. School tours and opportunities to meet graduating students to learn about their experiences at the school are also available for families. Once your inquiry is complete, parents can then submit an application online.
The Chinese International School does offer adjusted tuition based on the family's income. School and Student Services (SSS) collects the data and documentation needed to apply for financial aid. If approved, the adjusted tuition cost can apply to tuition, including deposit, activities fees, Afterschool Enrichment classes, and International Program fees. Data on the school website says that 20.1% of families paid an adjusted tuition rate during the 2021-2022 school year.
High Schools
| School | Tuition |
| --- | --- |
| Drew School | $58,695 |
| Urban School of San Francisco | $55,647 |
| Brightworks School | $36,570 |
Table of the most expensive and top-rated private schools in San Francisco
Drew School
2901 California Street, 94115
Price: $58,695
Founded in 1908, the Drew School is a college preparatory school that serves grades nine through twelve. Approximately 290 students attend the school, and the average class size is nine students per teacher. The school's education philosophy centers on hands-on learning and understanding course material rather than memorization and standardized testing.
For one week each year, students participate in DEALL Week, a week where academic courses are paused while students and staff explore San Francisco through educational and travel excursions. For instance, students may participate in a Bay Area jazz club crawl, have a sixties-themed event where students can learn about the countercultural history of San Francisco, or spend a day studying the stars at the University of Berkeley.
Families considering the Drew School can attend various admissions events to learn more about the process. Parents can also schedule virtual or in-person meetings with the admission team. To assist with tuition costs, Drew School offers three payment plans, including a monthly payment plan. To apply for tuition assistance, families will create an account with Clarity, the system the school uses to process requests, and submit the application with a Letter of Circumstance. Families can receive anywhere from ten to one hundred percent tuition coverage, depending on the financial need.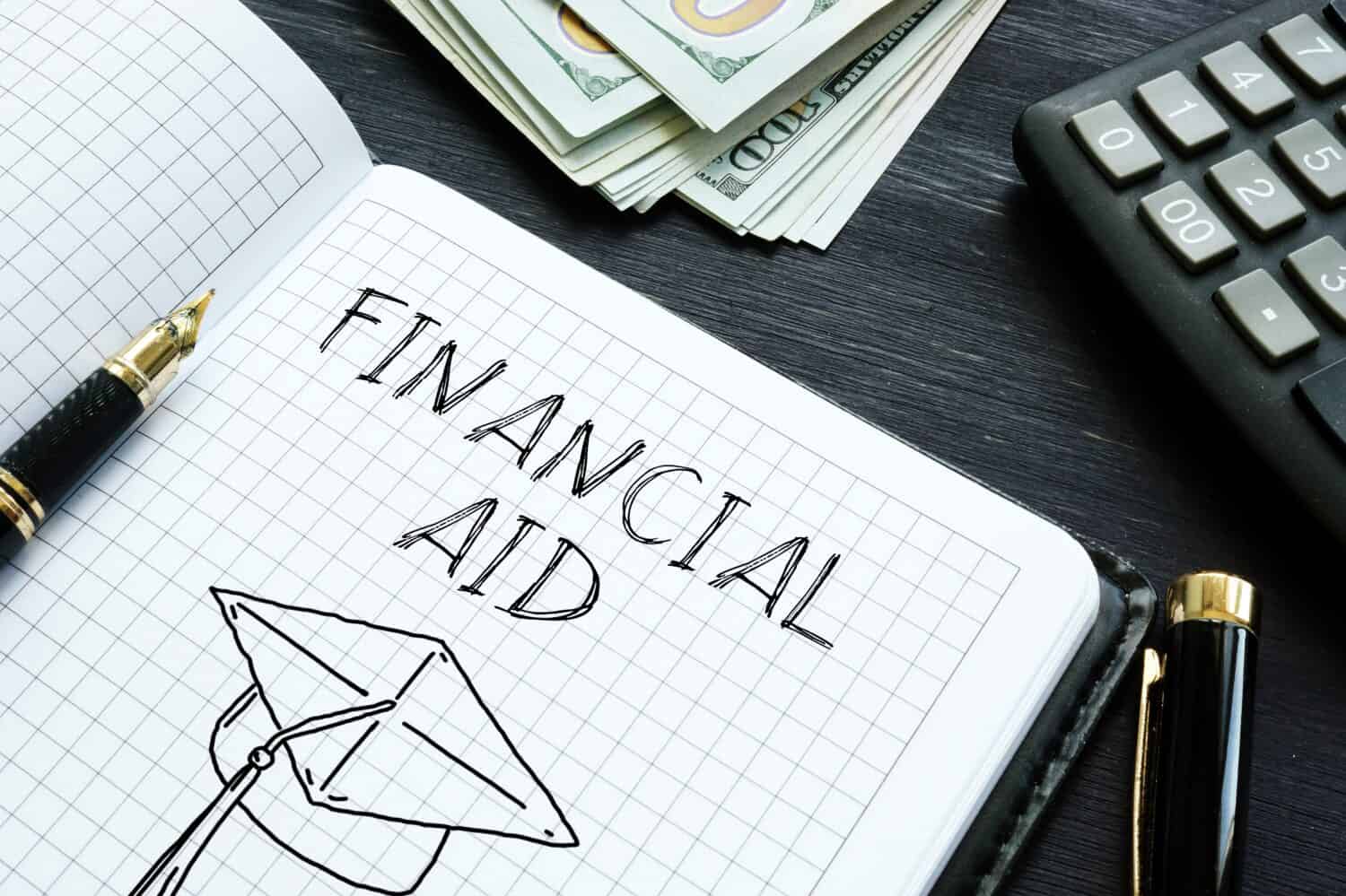 Urban School of San Francisco
1563 Page Street, 94117
Price: $55,647
The Urban School of San Francisco has approximately 420 students with an average class size of eight students for every instructor. Founded in 1966, the school has a strong college preparatory program, a large sports program, and a number of extracurricular programs. Urban Advanced Studies (UAS) are some of the school's hardest classes, but many colleges will give students college credits after the student passes the Advanced Placement (AP) exams.
All students must fulfill a physical activity requirement and can choose from classes like yoga, dance, rock climbing, or urban hiking. Seventy percent of students participate in one of the school's sports programs, which include football, golf, sailing, lacrosse, softball, tennis, and soccer.
The Urban School offers a number of optional information sessions, virtual information sessions, and open house events for families. There are usually up to 110 openings per year, depending on how many students graduate.
In addition to the tuition fee, there is a $450 laptop fee. Payment plans are available as well as tuition assistance. There are additional fees for books, field trips, standardized testing, college visits, and food and drink from the school's cafe.
Twenty-nine percent of students receive financial aid to attend Urban. To receive financial aid, families need to submit an application through the NAIS School and Student Services (SSS). Financial aid can assist with both tuition and non-tuition-based expenses. Families should plan to reapply for assistance each year.
Brightworks School
Price: $36,570
Brightworks School is a small K-12 alternative school that encourages mixed-age learning. Students are encouraged to work on projects with different genders, and ages, and students with different skill sets. High school students can expect to participate in two group projects that will engage students in community work, real-world problems, and collaboration. Group projects are also paired with individual projects and academic coursework.
Interested families are encouraged to register for an open house and follow the school's blog. An application is submitted online. Families seeking financial assistance are encouraged to contact the school and fill out the assistance application. Families that do not receive immediate financial assistance are put on the school's waiting list.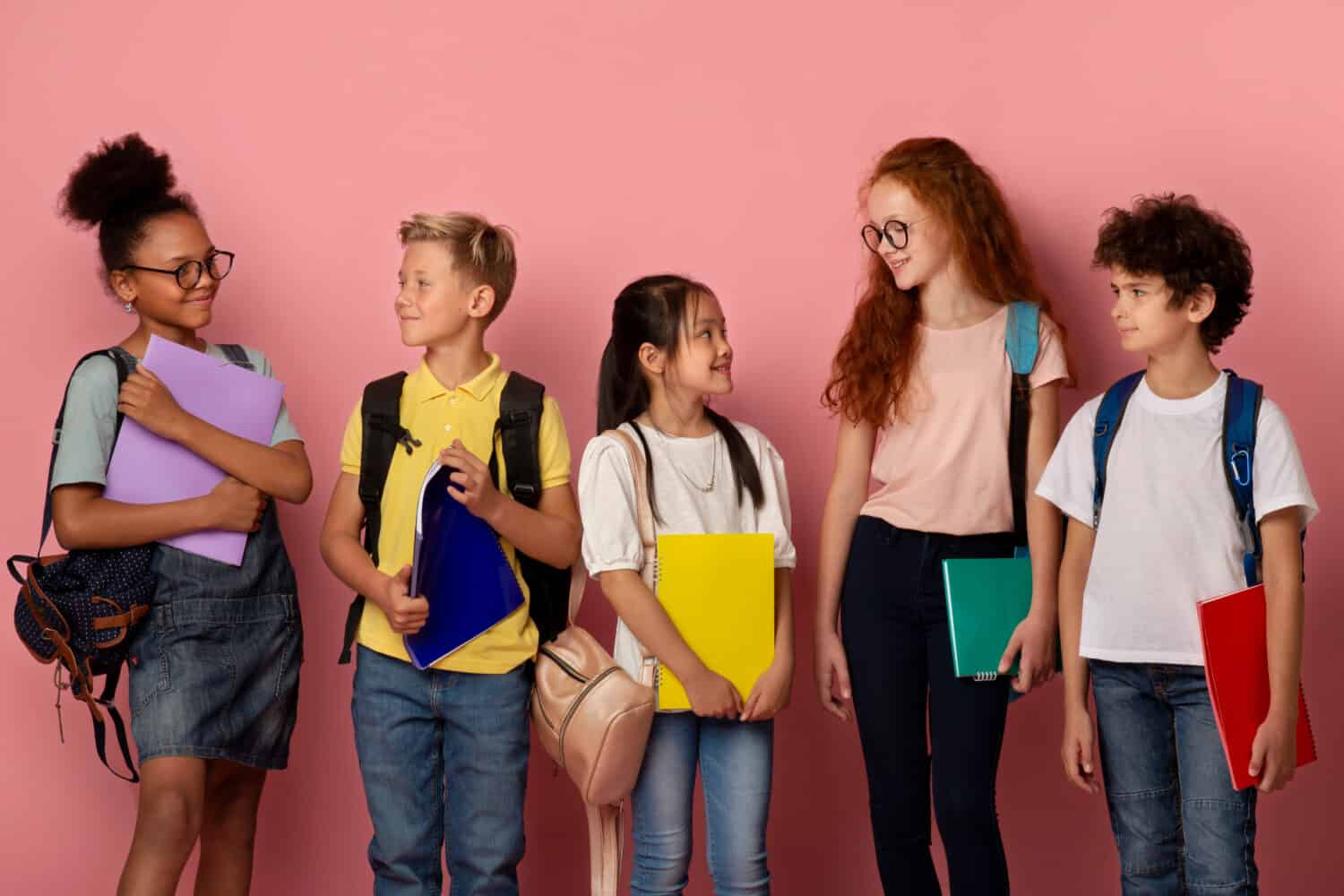 Colleges
The cost of college in San Francisco largely depends on whether you will be an in-state or an out-of-state student.
| College | In-State Tuition | Out-of-State Tuition |
| --- | --- | --- |
| University of California, Berkeley | $16,032 | $43,980 |
| San Francisco State University | $14,459 | $19,364 |
Table highlighting both in-state and out-of-state tuition costs
University of California, Berkley
101 Sproul Hall, Berkeley, 94720
Price: $16,032 (in-state)
Located on the eastern shore of San Francisco Bay, the University of California, Berkley is in the top twenty national universities in the United States. It has a long history of liberal student activism, particularly in the 1960s when a group of students launched the Free Speech Movement protest in response to the university's attempt to crack down on political speech.
Often simply called "Cal," there are more than 1000 student organizations. Classes average about twenty students per professor in over 130 academic departments divided among five colleges and one school. In addition to tuition and fees, students living on campus can expect an additional $21,000 in housing costs. The university accepts a variety of financial aid, including scholarships, loans, work-study, and awards for veterans or children of veterans. Students can also apply for other financial aid via the forms page.
San Francisco State University
1600 Holloway Avenue, 94132
Price: $14,459 (in-state)
Founded in 1899, San Francisco State University is a 142-acre campus that has an undergraduate enrollment of 27,179 students. The university offers bachelor's degrees in seventy-seven programs and fifty-seven certification programs. There are six academic colleges, including the College of Liberal and Creative Arts, the College of Health and Sciences, and the College of Ethnic Studies.
The university has a detailed admissions timeline available on its website. The breakdown of tuition costs depends on whether you plan to live on-campus, off-campus, or with your parents.
| Expense Per Semester | On-Campus | Off-Campus | Living with Parents |
| --- | --- | --- | --- |
| Tuition fee (7 units or more) | $7,522 | $7,522 | $7,522 |
| Books and Supplies | $1,099 | $1,099 | $1,099 |
| Food and Housing | $17,955 | $18,999 | $9,099 |
| Personal Expenses | $2,196 | $2,736 | $2,250 |
| Transportation | $351 | $1,467 | $1,710 |
| Total | $29,123 | $31,823 | $21,680 |
Table providing data from San Francisco University website estimates
Sixty percent of students receive aid in the form of loans, grants, scholarships, and work-study. The university also offers over 700 scholarships. San Francisco State also participates in the California Promise Program, a program that allows transfer students to complete their undergraduate degrees within two years. Project Rebound enables formerly incarcerated students to afford a college education. There are also resources available for students with disabilities.
One Final Note
Specializing in a variety of educational philosophies, rich schools in San Francisco can boast high academic achievements and small class sizes, thereby providing students with a nurturing and enriched learning environment. Many of them have a holistic view of education that encourages growth and leadership in children. Offering a wide range of activities and experiences encourages both educational and personal growth in children. Unfortunately, these prestigious schools come with a hefty price tag, unless the school offers financial aid. Some of the schools on this list do not, which may raise concerns for parents who want to raise their children in an environment of diversity and social equality. For parents seeking alternative educational choices in San Francisco, these schools continue to be popular choices.
The image featured at the top of this post is ©Structured Vision/Shutterstock.com.