Various options come to mind when looking for the best educational experience for your young scholars. However, expensive schools may appear daunting among these choices due to their financial investment requirements.
But when you look closer, you'll realize that the often discouraging high tuition costs extend far beyond mere monetary considerations. These prestigious institutions often offer unparalleled advantages that can shape your child's academic journey and future success. For instance, they often guarantee a conducive environment, hire qualified and experienced faculty members, and foster an intellectually stimulating atmosphere for optimal learning.
Fortunately, Philadelphia parents seeking such learning opportunities have vast options to explore. This guide will highlight some of the region's most expensive schools if you're among them.  
Franklin & Marshall College
637 College Ave, Lancaster, PA 17603
Franklin & Marshall College opens our list of the most expensive colleges in Philadelphia. The private institution opened its doors in 1787 and is reputable for its quality education that follows a powerful, simple concept of unity. The facility strives to explore the frontiers of education and set new academic excellence standards. But being part of this culture comes with a significant financial investment.
Franklin & Marshall students spend about $34,090 each semester. This amount translates to $68,180 per year. It seems high, but the cost comprises other additional payments, including a health services fee of $124 per year, a student activity fee of $76 per year, a refundable general deposit of $200 per year, and a $200 one-time payment for new student orientation.
Fortunately, scholars get value for their money. The institution boasts a 78% graduation rate for the last four years, and the student-faculty ratio stands at 9:1. In addition, 64% of classes at Franklin & Marshall serve less than 20 students. 
The institution also stands out in the national standings, ranking 39th among the national liberal arts colleges, 38th in best value schools, and 57th in the social mobility top performers category.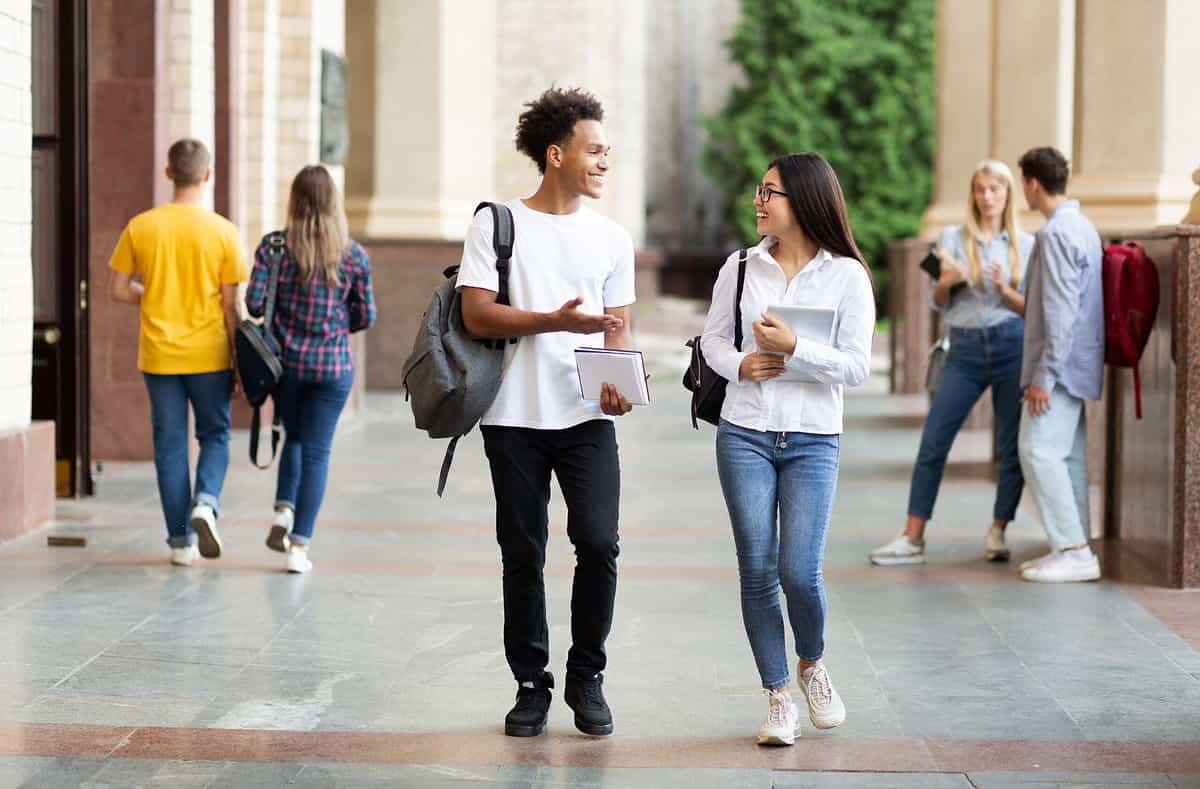 Haverford College
370 Lancaster Ave, Haverford, PA 19041
Haverford College, the second most expensive higher learning institution on our list, is reputable for its honor code, academic rigor, and beautiful arboretum campus. The leading liberal arts undergraduate institution boasts a culture of trust and direct student engagement in education. Staff, faculty members, and students had implemented this tradition in the school culture since 1833, when the facility opened its doors for the first time.
Haverford College caters to 1,435 students. These diverse learners thrive in an environment that fosters collaboration and intellectual growth, and an impressive 99% of the faculty holds the highest degree in their field. In addition, the facility's four-year graduation rate is 84%, and about 68% of classes have less than 20 apprentices.
Add an impressively low faculty-student ratio of 1:9, and you end up with one of the best education experiences in the country, and families are willing to invest a fortune. Tuition is set at $67,522, and learners have to pay additional charges like a student activity fee of $498, costs of $11,226 for housing, and a boarding fee of $7,294. All these add up to $86,540.
Haverford College prioritizes financial accessibility, as evident in the institution's financial aid policy. About 44% of students receive college grants, and 47% benefit from some form of financial aid.  
Notable Alumni
With its stellar academics and impressive campus, it's no surprise that this institution has seen some now-famous names roaming its halls. Here are just a few of those individuals:
Judd Nelson, Actor
Maxfield Parrish, Painter
Daniel Dae Kim, Actor
University Of Pennsylvania
Philadelphia, PA 191043
The University of Pennsylvania boasts of being one of the first universities in the U.S. Its history dates back to 1740, and the facility shares numerous ties with the Philadelphia colonial city and the nation's birth. The institution is reputable for its enriching academic programs facilitated by the innovative ecosystem and inherent culture. You name it, the institution's scholars and faculty have their hands on anything cutting-edge.
Of course, all these come with a cost. The university charges a tuition fee of $58,620, applicable to all scholars whether living on-campus, outside, or having families. Learners also pay $12,166 for housing, $6,330 for food, $1,358 for books and Ssupplies, personal expenses of $2,008, and $1,062 in transportation costs.              
Off-campus residents pay higher housing rates of $12,564, but they spend less on food. On the other hand, students living with their families enjoy the lowest cost of education, spending about $73,494, compared to the $89,028 paid by campus residents. Those living off-campus pay about $88,892 for this college experience.
Other costs include general and technology fees, which vary based on the programs undertaken.
Notable Alumni
When it comes to schools with a hefty price tag, the University of Pennsylvania takes the cake. On the flip side, the school is also known to produce some pretty successful alumni. While there are many, here are just a handful of those famous names:
Sundar Pichai, CEO of Google
John Legend, Singer/Songwriter
Elon Musk, CEO of Tesla
Elizabeth Banks, Actress
Tory Burch, CEO of Tory Burch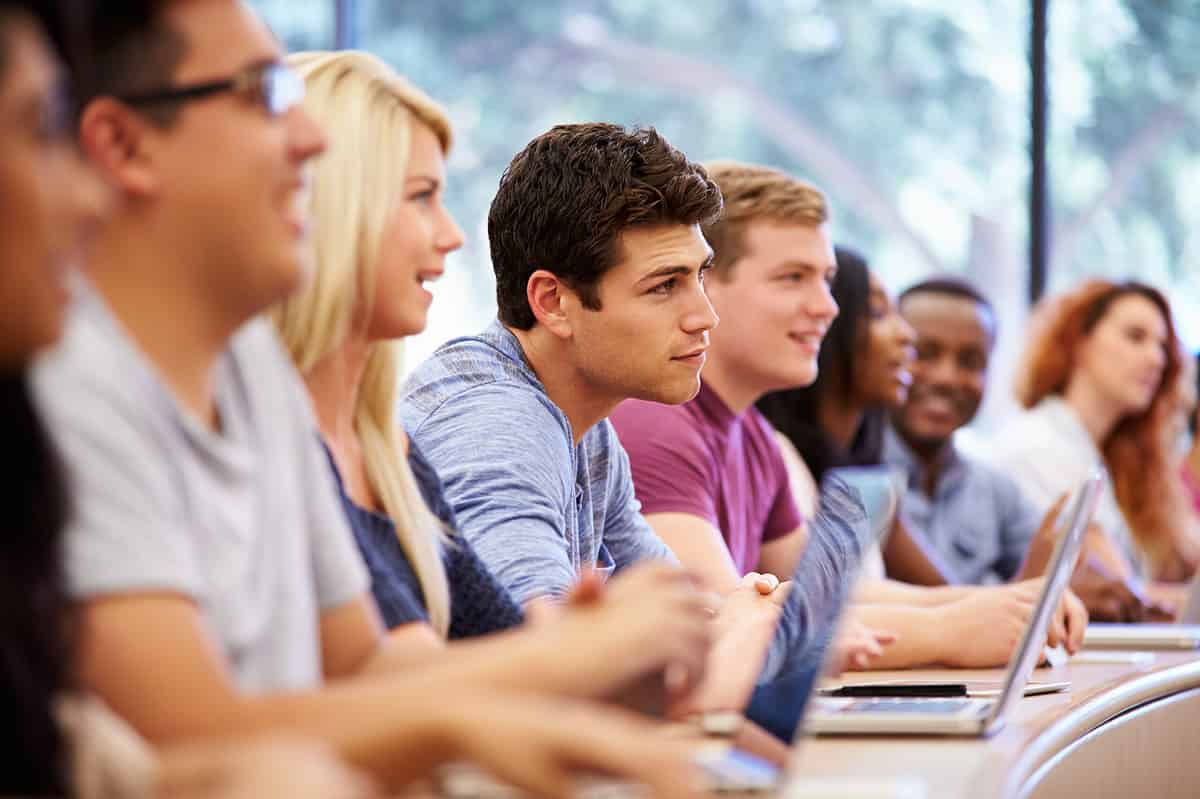 Mercersburg Academy
100 Academy Dr, Mercersburg, PA 17236
Mercersburg Academy is our first entry among Philadelphia's most expensive high schools. It's among the oldest facilities in the state, having opened its doors in 1893. As a result, students get the opportunity to learn and thrive in a diverse and vibrant community. In addition, the school's 300-acre campus lets them explore and discover their strengths and determine their future.
Mercersburg Academy charges a boarding tuition of $72,925 and day tuition of $45,600 for the 2023-24 school year. These amounts encompass technology fees, academic programming, health services, campus events, student activities, and more.
The true cost of education, estimated at around $87,000 per student, is made possible by the school community and alumni's generosity through the annual fund and endowment gifts. Families also cover additional expenses like textbooks, transportation, music lessons, and athletic attire. In addition, the facility's comprehensive support and diverse opportunities have ensured students receive a world-class education extending beyond.
Mercersburg Academy doesn't just prioritize financial ability. Rather, the institution strives to provide a fulfilling educational experience to exceptional learners with terrific energy and talent. The school offers financial aid to needy scholars to ensure financial barriers are not in the way of any gifted learner. About 50% of families receive need or merit-based assistance.
Notable Alumni
Students at Mercersburg Academy have the privilege of getting a well-rounded education and learning in a diverse environment. Many of these students even went on to achieve great success. Here are just a few of those well-known individuals:
Benicio Del Toro, Actor and Producer
Vincent Rey, NFL Football Player
Rebecca Lowe, Sportscaster
The Hill School
860 Beech St, Pottstown, PA 19464
Pottstown's The Hill School is the second most expensive high school on our list. The institution is home to 545 students with a 77% to 23% boarding-to-day scholar ratio. One of the state's most diverse student populations, Hill scholars are from 29 US states and 25 nations.
The Hill is notable for its welcoming and inclusive culture, high-quality education, and top-shelf amenities. Sitting on more than 200 acres of space, the reputable institution's notable amenities include 11 new faculty homes, two artificial turf fields, and an 8-lane athletics track. Considering all these goodies, it makes sense that the facility ranks among the most expensive in the country.
The Hill charges $49,350 for day scholars, while the boarding tuition is $72,390. The high education costs aren't meant to discourage families with economic limitations but to ensure scholars study in a modern learning environment with all the facilities they need to thrive.
In line with The Hill School's goal of offering equal learning opportunities, the school offers a financial aid program that supports families based on their financial circumstances and the availability of funds. Currently, around 38% of students receive need-based financial assistance.
The school does not offer merit-based scholarships, and all awards are solely determined by demonstrated financial need. Furthermore, all application materials are handled confidentially to protect the privacy of the families involved. So don't be discouraged from applying to The Hill due to affordability concerns.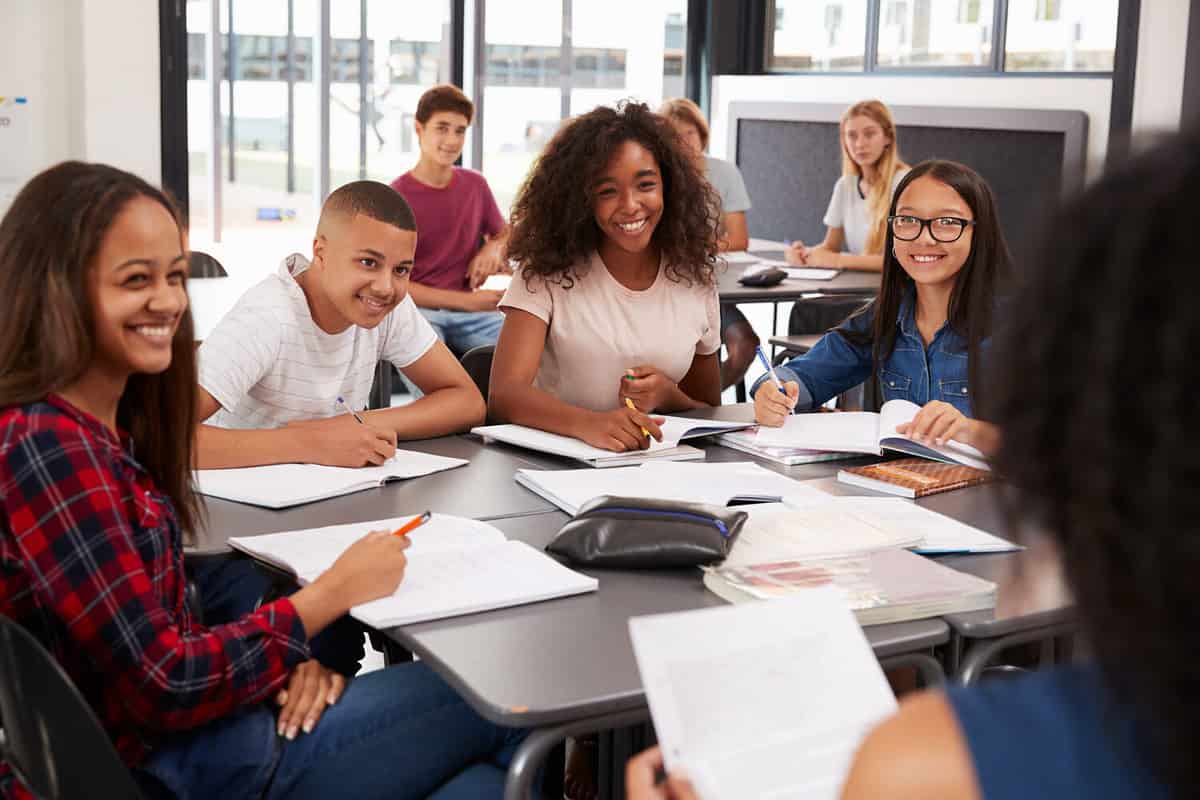 George School
1690 Langhorne Newtown Rd, Newtown, PA 18940
George School also ranks among the most expensive learning institutions in Philadelphia. Boarding students pay $73,100 annually. This amount covers tuition, room, and board, as well as certain materials and lab fees. Day students, on the other hand, pay $47,900, which includes tuition, all meals, some crucial learning materials, and lab fees. Parents may also cover additional expenses for books, supplies, and program fees, estimated to be around $900.
George School understands that some parents may not easily afford the amounts. As a result, the school provides a level playground to parents with merit awards and financial aid. Merit awards apply to incoming students who exhibit qualities such as intelligence, optimism, curiosity, and leadership. This grant amount ranges from $1,000 to $15,000 annually and is renewable.
The assistance covers a family's demonstrated need and includes no loans. The school's significant financial commitment ensures an inclusive environment where students from diverse backgrounds can learn together and benefit from each other's life experiences.
Springside Chestnut Hill Academy
500 West Willow Grove Ave, Philadelphia, PA 19118
Springside Chestnut Hill Academy opened in 2010 after the highly publicized merger between Springside School and Chestnut Hill Academy. The facility combines two esteemed private Pre-K-12 schools with rich histories. The school opened in 1879 and was initially a French and English boarding school for young female scholars. On the other hand, the latter was founded in 1861 and held the distinction of being the oldest all-boys school in Greater Philadelphia.
Springside Chestnut Hill Academy now strives to foster unbounded curiosity and independent thought in each student. Going beyond traditional classrooms, tutors and staff members strive to nurture learners' understanding of themselves and the world around them, unlocking their full academic and personal potential.
Springside Chestnut Hill Academy charges $41,450 for 5th- to 8th-grade programs, making it the most expensive middle school on our list. But don't fret. The school is open to learners from all backgrounds and ensures equality by providing financial aid to needy scholars. Grants awarded to eligible students range from $1,000 to $40,000.
Most importantly, SCH Academy considers all applications, regardless of a family's financial aid status. So don't hesitate to reach out to the school if you'd love your child to go through this educational experience.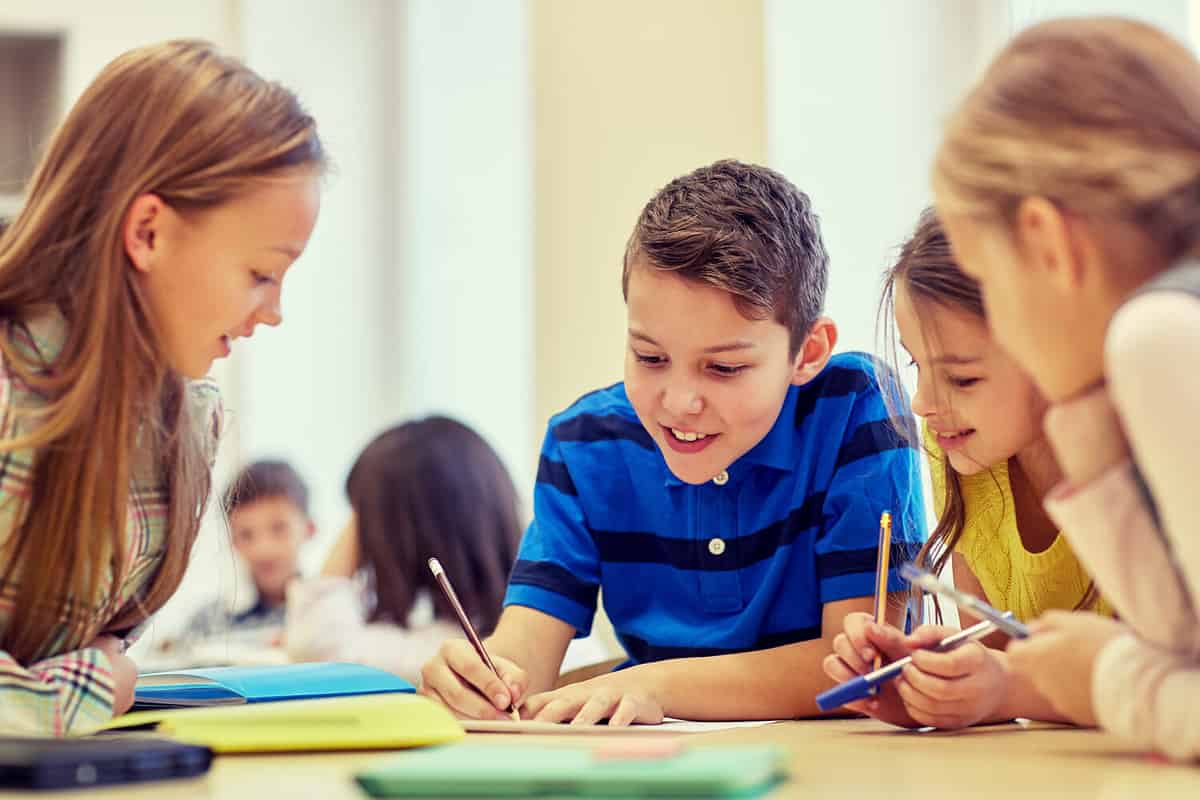 The Agnes Irwin School
275 S. Ithan Ave, Rosemont, PA 19010 
Agnes Irwin is a unique school. The all-girls facility aims to nurture self-discovery among young female scholars, empowering them to recognize that they can achieve whatever they dream and focus on. In essence, preparing girls to succeed and lead is the core of the academic program. The school doesn't put young learners in a box. Instead, the school takes them out so they can get their hands dirty. This approach has been fruitful in igniting student creativity and curiosity.
Parents who'd love to take their children to the Irwin learning experience should prepare to spend upwards of close sto $45,000. As a result, this is the second most expensive middle school in Philadelphia. The annual tuition covers most initial costs, including yearbooks, field trips, class rings, and graduation gowns. In addition, most school classes are covered by the tuition, with a few additional requirements ranging from $50 to $275. 
Moreover, the facility offers after-school study options like Four O'Clock Study for 5th to 7th graders, which is supervised by our staff until 6 p.m.
Like most other expensive schools in Philadelphia, Agnes Irwin offers financial assistance. The institution provided approximately $4.8 million in tuition assistance to 34% of our student body in the previous academic year. Moreover, the school extends tuition assistance opportunities from prekindergarten through grade 12. This remarkable commitment ensures that financial circumstances do not hinder students' access to quality education.
Sister Thea Bowman Catholic Academy
721 Rebecca Ave Pittsburgh, PA 15221
Sister Thea Bowman Catholic Academy is among the most notable institutions in Pittsburgh. The institution is part of the Diocese of Belleville and has always been committed to providing holistic learning experiences and enhancing students' faith in Jesus Christ. The school's approach to education and faith development follows the Catholic framework, aimed at inspiring, preparing, and empowering learners to be wholesome, dedicated, and responsible leaders of the future.
Like most private schools in the region, the facility charges one of the highest tuition fees. Tuition for middle school scholars falls into different categories. If you have one child, you'll pay $4,500 per year as the total cost of education, while those with two children should set aside an annual fee of $6,500. Parents with three and four kids should prepare $7,500 and $8,000 annually.
You must also prepare additional fees, such as a non-refundable application fee of $30 for new students and an enrollment fee of $70. The institution also encourages families to volunteer and participate in fundraising activities, with a suggested contribution of $120. In addition, you'll pay a field trip fee of $30 to cover bus transportation for two trips per year.
Importantly, Sister Thea Bowman Catholic Academy offers tuition assistance for families who apply during registration, ensuring that financial considerations do not hinder access to our school.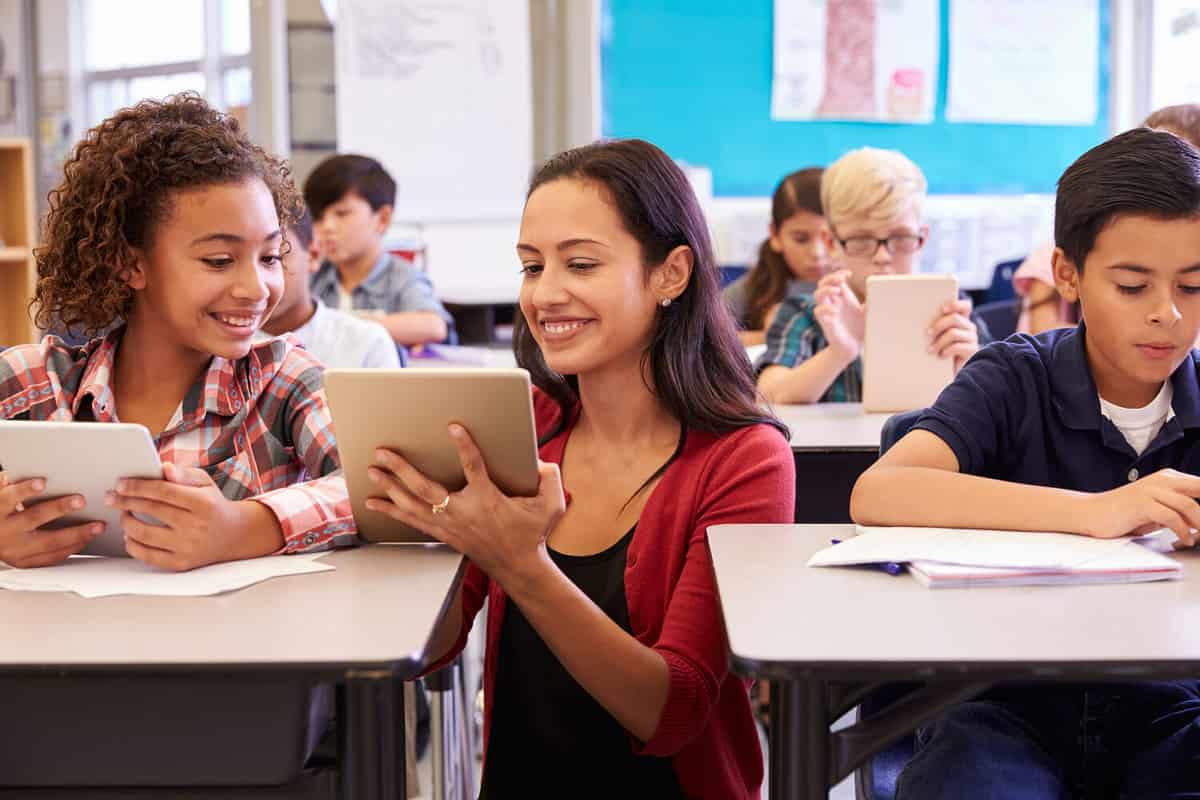 Germantown Academy
340 Morris Rd, Fort Washington, PA 19034
Germantown Academy opens our concluding section, one of the most expensive schools in Philadelphia. The renowned private school is in Fort Washington, Pennsylvania, and has remained committed to nurturing a vibrant, strong, engaged community. This culture, alongside a rich history of academic triumphs, has been the cornerstone of our school for more than 260 years.
Germantown Academy charges different tuition for the respective elementary grade levels. Prekindergarten and kindergarten students pay $25,760 and $26,770, respectively, while 1st- and 2nd-graders pay $29,865. Finally, 3rd- and 4th-grade students pay $30,995 and $34,725, while those in 5th grade pay $35,145.
But why do parents pay this much for tuition at Germantown Academy? Well, the institution is reputable for its dynamic and transformative learning experience that empowers uniquely gifted students to surpass their own expectations. Through a combination of challenge, support, and engagement, students develop the skills and mindset to achieve remarkable success.
Germantown Academy recognizes the value of inclusivity and hence offers financial aid as tuition grants. This assistance is available to families who cannot afford the full tuition.
However, tuition grants for students in PreK-5th grades are limited to at most half of the tuition amount. Therefore, parents experiencing financial hardship in a particular year should reach out to the school to discuss their unique circumstances and explore available support options. 
Notable Alumni
Germantown Academy is known as one of the top schools in Pennsylvania for the best education. And we can see why because it has some pretty impressive names that once ruined its halls. Below are just a few of those noteworthy individuals:
Bradley Cooper, Actor
Brian Klugman, Actor, Screenwriter, and Director
Daniel Lovitz, Professional Soccer Player
Abington Friends School
575 Washington Ln, Jenkintown, PA 19046
Abington Friends School prides itself as the Friends education national leader and is also among the oldest Quaker institutions in the world. Popular as AFS, the school is well known for its resonant and deep Quaker identity alongside the community and collaborative spirit. But most crucially, the school also ranks among the most expensive elementary programs in the state.
Generally, parents pay $19,700 for the three and four-year-old half-day program and $26,250 for students taking the full-day program. In addition, the kindergarten section charges $28,750, while students from 1st to 4th grades pay $32,500. Moreover, if your child is between 5th and 6th grade, you'll pay $36,000 in tuition.
You might be discouraged because AFS charges one of the highest tuition fees. But the school also seeks to maintain a well-balanced and diverse student population. Thus, the school offers tuition assistance, including for first-time applicants.
The school donates over $6 million every year towards the tuition assistance programs in the form of scholarships and grants. The awards range from several hundred to thousands of dollars, and the school issues them based on a family's demonstrated need rather than their ability to repay the amount.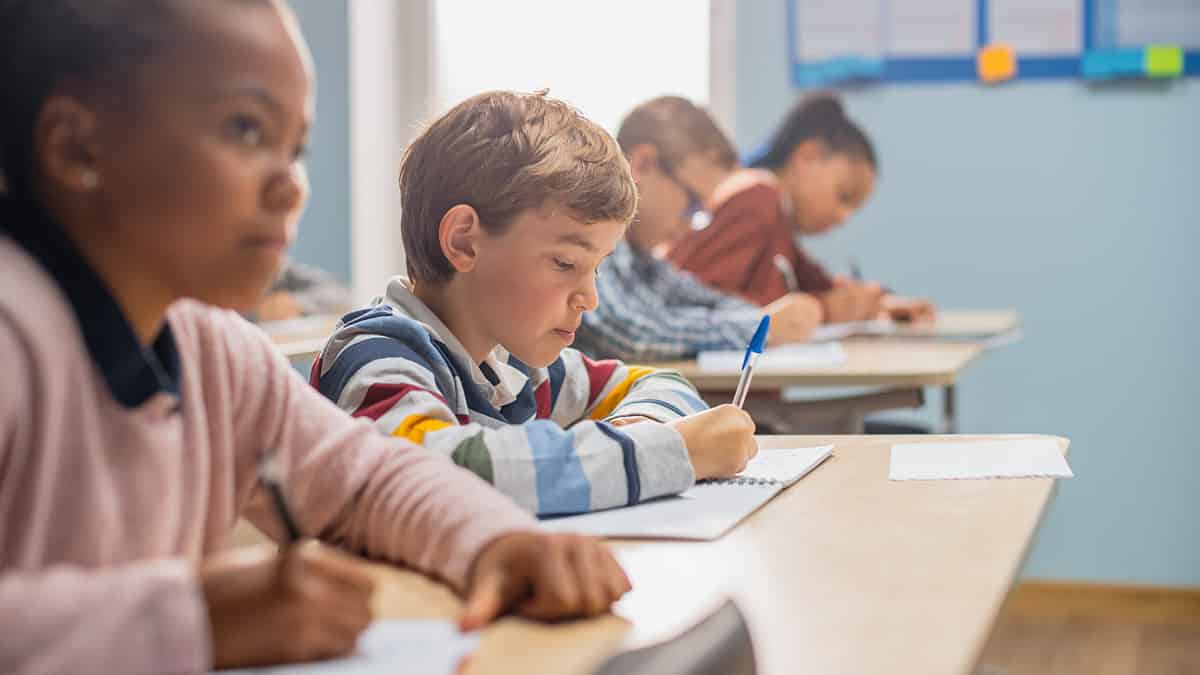 Friends Select School
17th & 1651, Benjamin Franklin Pkwy, Philadelphia, PA 19103
Friends Select School is reputable for its impressive quality of education and charges a relatively higher tuition rate. Generally, parents pay $27,750 and $31,000 for the prekindergarten and kindergarten programs. In addition, grade one to grade four scholars pay $36,000 in tuition. Apart from tuition costs, you'll also part with $1,475 for the meal plan.
Unlike most of its peers, Friends Select School includes trips, IDs, and yearbooks in the tuition. So parents only worry about their child's lunch. In additiosportn, the school offers flexible payment options, allowing parents to feel less burdened.
Friends Select School also offers a financial aid program to buffer needy scholars. In the 2022-23 school year, the institution spent over a dollar on the program. About 38% of students leverage this crucial form of financial aid, and the amounts granted vary based on family circumstances and the institution's financial aid policy.
How to Find the Best Expensive School for Your Child
Tuition and additional fees clearly reflect a particular school's quality of education, but they aren't the only considerations to heed. Rather, you must also consider other equally vital factors if you want your child to learn in their ideal setup.
Generally, your decision will depend on your learner, their capabilities, talents, and intellectual abilities. So when searching, always prioritize options that have the relevant programs, facilities, and amenities to benefit your child's needs. Also, prioritize schools with the lowest commute distance or those that offer transport.
The final important factor to check out is the level of experience the school's teachers hold and their accreditations. Qualified and experienced tutors have what it takes to guide your child to their academic potential.
The image featured at the top of this post is ©Ground Picture/Shutterstock.com.