Opting for expensive schools in Houston is an investment in your family's future. Sure, you could purchase a brand new 2023 Nissan Frontier, but that will only get you so far. Investing in your child's education can pay off for years and years to come, as the fruits of a properly-nurtured child will lovingly tow you off into your sunset years.
Depending on the grade level, quality PK-12 education will cost you upwards of $29,000 annually in tuition fees. In addition, the campuses often charge additional payments like enrolment fees for new scholars, class trips, meal programs, computers, or even new construction projects. Fortunately, most of these facilities offer financial assistance to a significant percentage of families.
So, how costly are the most expensive schools in Houston today? Let's jump in!
Rice University
6100 Main St., Houston, TX 77005
Rice University (R.U.) ranks as Houston's most expensive higher-learning institution. The private facility opened in 1912 and boasts a rich history of transforming the region through quality education. Interestingly, the facility considers itself a community of passionate dreamers, curious thinkers, and energetic doers. The community believes that improving the world isn't just about bold thinking or brave action but also includes unconventional wisdom.
The current R.U. students pay $54,960 annually as undergraduate tuition, representing an increase of $3,110 from the previous year. The overall payment includes $15,900 for the on-campus room and $918 in mandatory fees, comprising $74,028. On the other hand, R.U. graduate tuition costs vary with the different programs. For instance, doctoral students pay $57,210 annually, while those studying architecture will pay $35,704.
Understandably, the amounts are pretty much higher but justifiable. Rice University ranks 15 in national rankings and is the 6th in best value schools. In addition, the facility ranks 16 nationally in Engineering programs.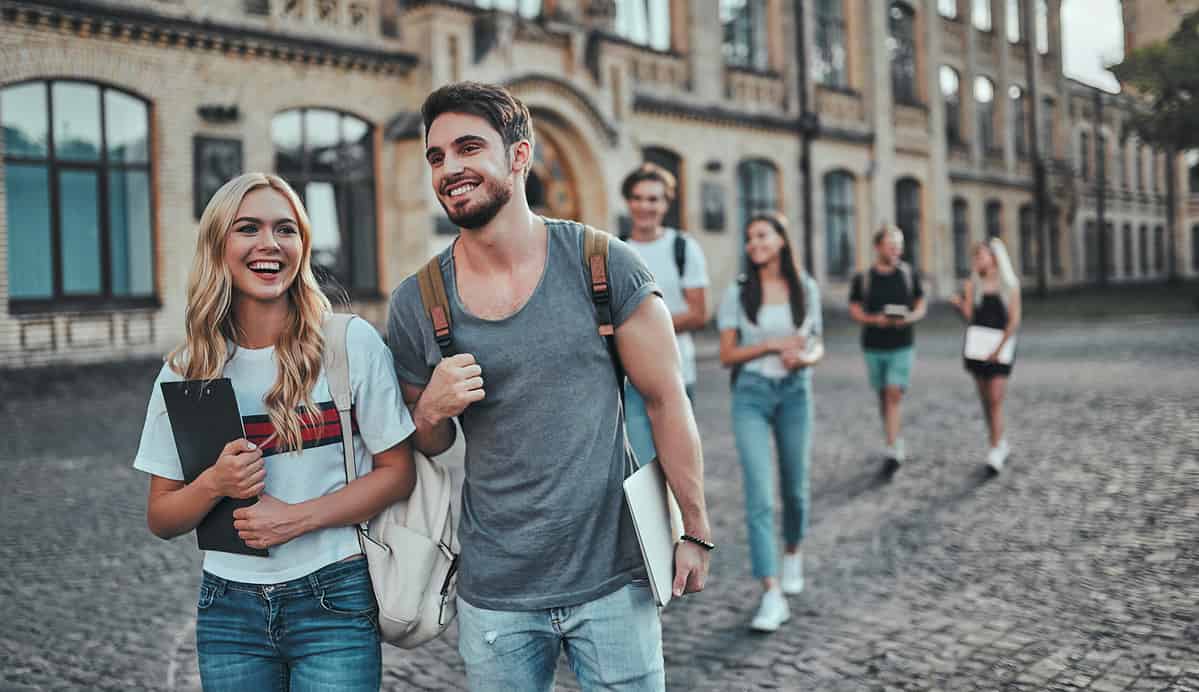 Houston Christian University
7502 Fondren Road, Houston, TX 77074
Houston Christian University is the metro area's second most expensive tertiary institution. The institution considers itself a welcoming environment that recognizes each learner as a distinct individual with personal capabilities and talents. Thus, faculty members focus on developing all-around professionals through specialized programs that prioritize physical, spiritual, and relational growth.
Full-time undergraduate students in the school pay ( $17,750 per semester at a flat rate for a 12 to 18-semester hour). Semesters that exceed this threshold charge $795 per semester hour. On the other hand, part-timers, which cover under 12 hours each semester, part with $1,465 every semester hour. Finally, summer scholars pay $595 per semester hour. These numbers translate to an estimated annual tuition of $36,650, inclusive of special user fees.
Graduate students pay tuition depending on their enrolled program. The highest on the list is the Doctor of Ministry, with a tuition rate of $216 per 5-credit hour program. On the other hand, the lowest is the Master of Business Administration program, which charges $1,100 for every two credit hour course.
University of Houston
Houston, TX 77204
Last on our list is the University of Houston. The amounts payable don't stand a chance against some of the state's most expensive tertiary institutions, but they're worth acknowledgment as they're the third highest in the region.
U.O.H. fees include resident tuition of $10,856 and $1,014 in mandatory fees, while non-residents pay $26,096. This totals $11,870 for residents and $27,110 for non-residents, and these values are based on the two semesters in each academic year, comprising 15 hours each.
Graduate students must also pay additional mandatory fees every semester, including the Online Education Fee of $273, the Recreation and Wellness Center Fee of $112, the Student Services Fee of $260, and the university center fee of $135.
Notably, the school offers multiple scholarships for transfer students and freshmen. Financial aid has varying criteria, but most scholarships depend on credentials like G.P.A., class rank, and standardized test scores. Examples include:
Academic Excellence Scholarship (a maximum of $6,000 annually), National Merit Scholarship, Tier One Scholarship comprising up to four years' tuition and fees, Cullen Leadership Scholarship ($1,000 every year), and Transfer Excellence Scholarship of $1,000 annually.
University of Houston in the News!
The University of Houston made a few headlines in the summer of 2023. Take a look at these amazing stories below.
University of Houston linemen help distribute mattresses
Air Hockey Players Converge on The University of Houston for 2023 World Championships
University of Houston researchers found that crystals could be key in managing nuclear waste
Strake Jesuit College Prep School
8900 Bellaire Blvd, Houston, TX 77036
Strake Jesuit College Prep School wouldn't miss our review. The Catholic school bases its practices on the Society of Jesus tradition and strives to help young men grow into servant leaders. The institution takes learners through a comprehensive program encompassing moral, spiritual, and intellectual development to achieve this.
Established in 1960, Strake Jesuit ranks among the most expensive high schools in the Houston metro area. Parents pay $23,300 tuition (annual) fee, with transfer students and incoming freshmen paying a non-refundable $1,000 (comprising a $500 tuition deposit and a $500 registration fee). This is relatively higher than the average Texas parent spends on their child's college-prep program.
Fortunately, the school makes things easier for parents in many ways. For instance, families access textbooks at no extra cost, contrary to the previous years when you could part with $400-$800 per year. Another reason not to be threatened by the tuition fee is that the amount includes your child's P.E. uniform, iPad parking tag fees, A.P. fees, science goggles, and more.
Notably, the administration and faculty agree that tuition shouldn't deter parents. Thus, they provide need-based tuition assistance based on each family's circumstances. The school also admits learners based on their success potential, not their economic status. As a result, 20% of schools expect financial aid in the 2023-24 academic year.
Knowledge-First International Academy
9888 Bissonnet #285, Houston, TX 77036
Knowledge-First International Academy, or K.F.I.A., also makes it to our list of the most expensive high schools in the metro area. The K-12 learning institution was established in 2001. Since then, it has been providing quality instruction programs focused on inspiring learner exceptionality, lifelong resiliency, and informed decision making.
Parents pay $36,000 in tuition for their children to experience the learning environment. This price is for the highest grade offered, and the value may vary based on the grade. But why would a facility that identifies as a nonprofit charge this much?
While the school doesn't follow a profiting business structure like most of its counterparts, parents pay the amount to cater to the facility's impressive offerings. For instance, K.F.I.A offers ten academic programs and 17 pre-university courses. In addition, the school has to cater to its skilled faculty team comprising members with advanced degrees.
Despite its relatively high tuition, many factors attract Houston families to Knowledge-First International Academy. For instance, the school has a low population, translating to one of the lowest tutor-learner ratios in the district. In addition, the school boasts 1,430 average A.C.T. and S.A.T. test scores and is among the best performing in terms of statewide examinations and college preparation.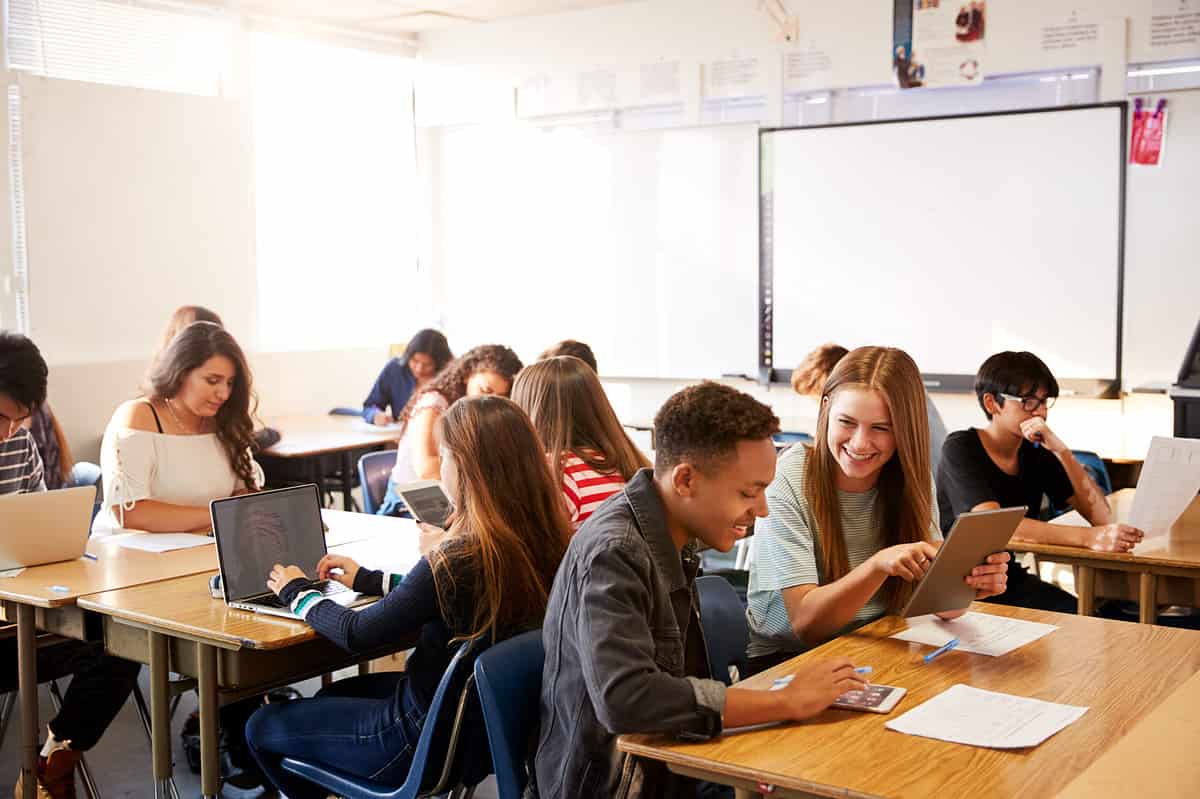 Episcopal High School
4650 Bissonnet St. Bellaire, TX 77401
Established in 1983, Episcopal High is the brainchild of the Diocese of Texas. The school prides itself on a joyful and inclusive Christian community where learners are taught to identify and nurture their talents. Guidance and educational programs follow the school's four pillars of academics, athletics, art, and religion, preparing learners to be meaningful citizens ready to serve others.
Apart from the outstanding quality of education, Episcopal High also promises a community that's rich in tradition. Students engage in a challenging program that encourages and inspires them to identify and build on their passions. Thus, it doesn't come as a surprise that the school is among the costliest in terms of tuition.
Parents at Episcopal High pay tuition of $32,150, the second highest in our high school category. You'll also part with additional payments, such as $1,625 for food service and $2,500 for the laptop program. In addition, new students pay a standard $1,000 enrollment fee, and the tuition refund plan costs $600 (optional if paying in full).
You can pay the amounts as one up-front payment or leverage the monthly billing plan dubbed the "Monthly Arch Direct Debit" with P.N.C. Bank. But these amounts should discourage you as you can sign up for the school's financial aid program for a financial boost.
The John Cooper School
One John Cooper Drive, Spring, TX 77381
The John Cooper School identifies as an independent, nonprofit, non-sectarian college preparatory and serves PK-12. The institution opened its doors in 1988 and graduated its first class in 1994. Situated in the Woodlands planned community, the school is a member of NAIS (The National Association of Independent Schools) and boasts I.S.A.S. (Independent Schools Association of the Southwest) accreditation.
John Cooper ranks among the most expensive middle schools in the city and state. The facility charges $25,460 annual tuition for prekindergarten and kindergarten and $28,030 for grades 1 – 5. Middle school parents (grades 6-8) pay a whopping $30,190, while those between grades 9-12 pay $30,250 tuition. In addition, parents pay a one-time new student registration fee of $1,000.
Middle and high school students can buy the textbooks they need from Barnes & Noble (M.B.S.), which should cost between $500 – $800. In addition, the students participate in class trips which can cost about $450 for Grade 9, $800 for Grade 6, and $2,400 for Grade 8. The fee is an additional expense and not part of the tuition.
Notably, John Cooper School also offers need-based financial aid to families. But this service isn't available for current scholars with delinquent tuition balances.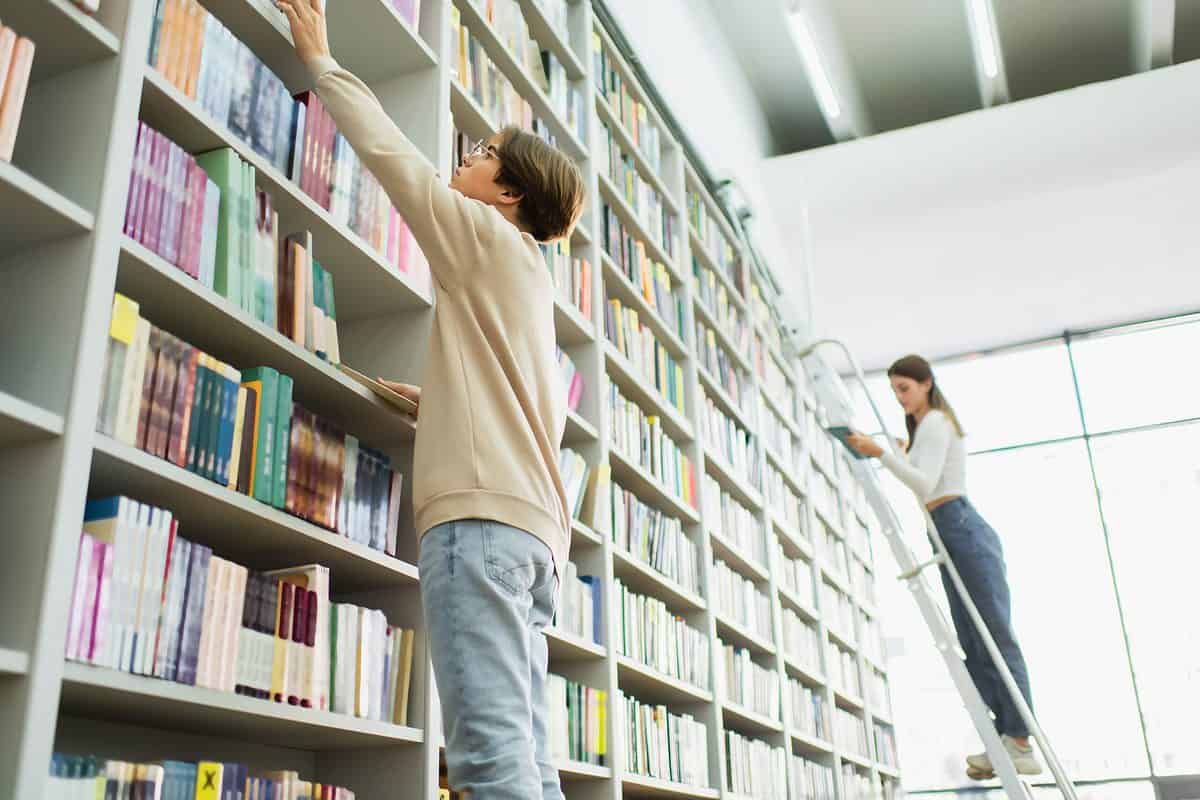 Duchesne Academy of the Sacred Heart
10202 Memorial Drive, Houston, TX 77024
Duchesne Academy was established to serve Houston girls which Saint Madeleine Sophie Barat, Sacred Heart foundress, offered the girls of Franc to grow into confident young women. The school's curriculum
Our curriculum, culture, and perspective align harmoniously with the goals and criteria of the esteemed international Sacred Heart Network. Through our commitment to single-sex education, we cultivate an environment where girls receive unwavering support, face meaningful challenges, and experience the liberating freedom that empowers them to truly shine.
At Duchesne Academy, we possess a profound mission: to ignite and equip young women with the inspiration and preparation they need for a lifelong journey of faith in God, intellectual vigor, social consciousness and activism, community building, and personal growth. This mission is deeply rooted in the vibrant traditions of Sacred Heart education.
Accreditation Duchesne Academy proudly holds membership in the Network of Sacred Heart Schools and has received accreditation from various esteemed institutions. These include the Texas Catholic Conference of Bishops Education Department (T.C.C.B.E.D.), the Independent Schools Association of the Southwest (I.S.A.S.), and the Sacred Heart Commission on Goals (S.H.C.O.G.).
The standard tuition fee stands at $27,500. However, it's important to note that additional costs, such as class fees and a laptop, would contribute to the total tuition and fees, which vary depending on the grade level.
The Awty International School
7455 Awty School Lane, Houston, TX 77055
Awty International School opened its doors in 1956, making it the metro area's premier international school. The institution offers a rigorous education program where students can choose between the International Baccalaureate and the French Baccalauréate and is the only institution in Houston with a French Ministry of Education accreditation.
Starting with three-year-olds, Awty enriches its diverse learners in a friendly, nurturing atmosphere where community members celebrate national, cultural, and linguistic diversity. As expected, it charges one of the highest yearly tuition fees in the state.
Families part with about $33,520 every year to ensure their young learners grow intellectually and personally through Awty's enriching experience.
The rate is the highest in our elementary school's section, but it shouldn't be a drawback if you truly adore the value of the school's educational programs. Rather, you can apply for financial assistance if you're facing economic limitations.
Notably, Awty International School admits learners from diverse ethnic and economic backgrounds. The school doesn't discriminate against scholars, and each learner has an equal right to enjoy the privileges, rights, activities, and programs they deserve. This applies to all the admissions and educational policies, loan and scholarship programs, athletics, and any other program the school administers.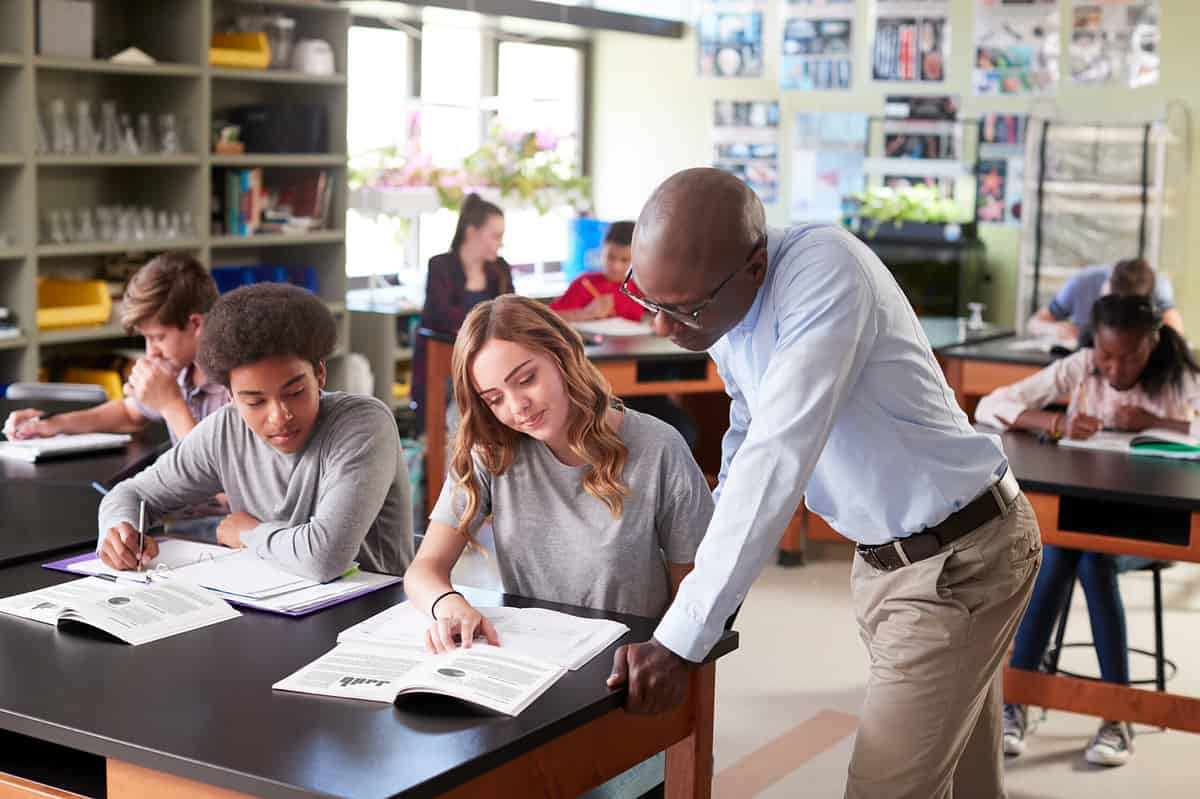 The Kinkaid School
201 Kinkaid School Drive, Houston, TX 77024
Founded in 1904, Kinkaid School boasts a longstanding history of quality education focusing on academic accomplishment, athletic participation, athletic participation, ethical behavior, and enjoyment of the arts. The facility, administrative assistants, and non-teaching prioritize the whole community, family, and child. In addition, the school is reputable for its superior learning programs that nurture well-rounded, strong citizens and reliable leaders.
The premier college preparatory school boasts being Houston's oldest co-ed non-sectarian independent school and the second oldest in Texas. From its robust academics to vast art programs to award-winning athletics teams, the facility has made a lasting impact on the region. Such accolades, titles, and quality of education come at a price; it's no wonder the institution charges a relatively higher tuition fee.
As a parent at Kinkaid School, you must prepare to part with a $25, 000 yearly tuition. But don't fret if you can't afford the amount, as the school has an active financial aid program called Affording Kinkaid, a brainchild of the school's founder and namesake, Margaret Kinkaid. This program targets talented, deserving, and capable learners facing financial difficulties that could hinder their chance of enrolling.
Affording Kinkaid comprises incidental support and tuition grants, enabling full learner participation in the learning experience.
The Village School
13051 Whittington Drive, Houston, TX 77077
The Village School at Whittington Drive prides itself as a welcoming setting with a rigorous program seeking to nurture tomorrow's leaders. Faculty and staff strive towards a world-class private learning program geared towards a generation of resilient and creative global citizens. Apart from its impressive quality of education, the school also ranks among the most expensive primary facilities in Houston.
The annual tuition fees for Pre-K2, Pre-K3, and Pre-K4 are $20,275, respectively. On the other hand, kindergarten parents pay $27,725, and grades 1, 2, and 3 pay a standard rate of $34,000.
Parents can choose between three payment plans. The first one is the single payment plan, where you cover the entire tuition amount in one lump sum. Alternatively, you can go for the ten-month plan, which is quite relieving for most families.
But why is the school this expensive? Well, the institution promises to immerse your child in exceptional learning experiences that prepare them to be responsible and adaptable citizens of the future. The institution also boasts one of the lowest student-teacher ratios, at 6:1, guaranteeing individualized attention that's vital in every learner's education.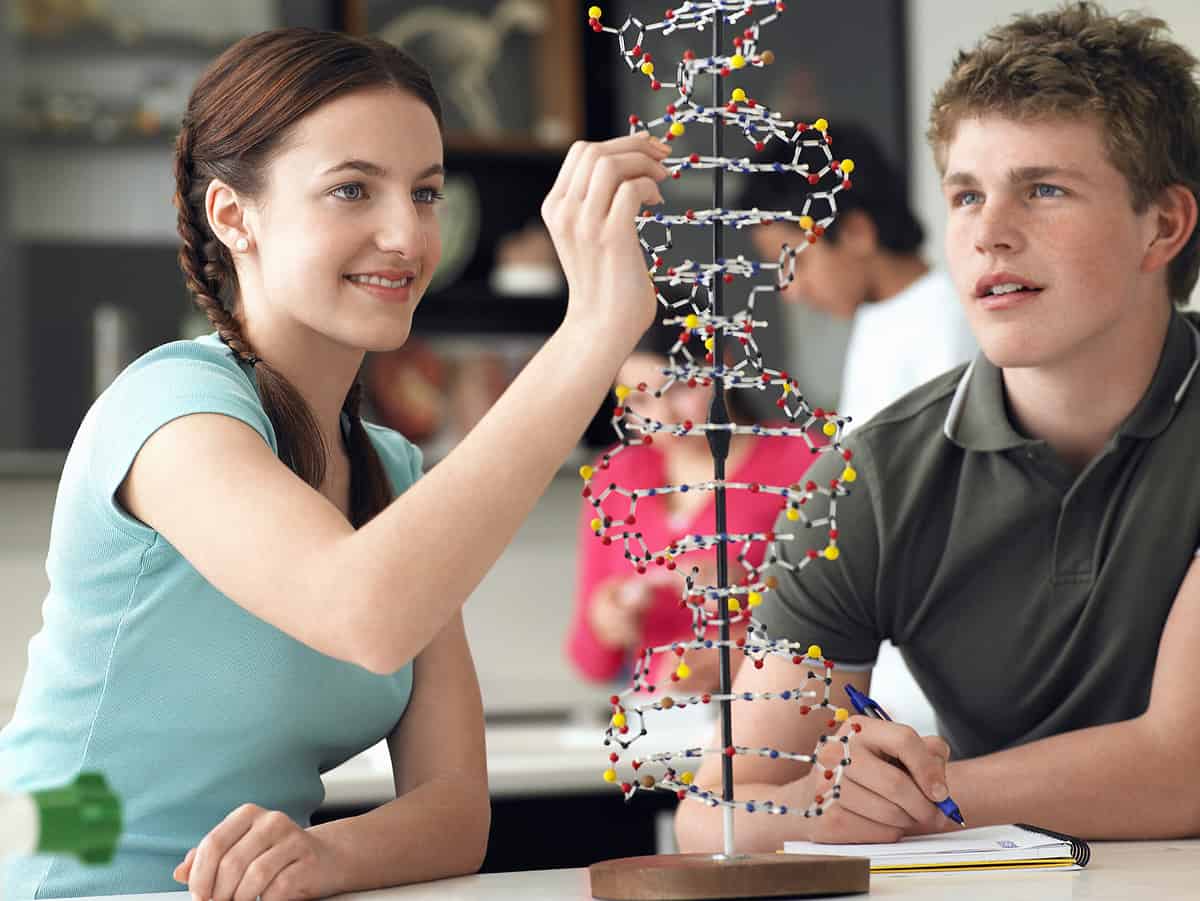 Other Key Considerations When Looking for A School
Relatively higher tuition and fees are just part of what makes a great quality education. When searching for a remarkable learning experience for your child, you must also consider other equally important aspects.
For instance, you want your child to join an institution whose culture matches your personal or family values. It's also important to check out the qualifications of the teachers serving in the institution as well as their level of experience.
Next, check out the student's body composition. How diverse or inclusive is it? Finally, consider the location of the campus and whether the school or district offers transportation. All in all, be sure to pick a school you can afford, so stick to a tuition range that doesn't strain your budget.
The image featured at the top of this post is ©Ground Picture/Shutterstock.com.