Welcome to a tour of the educational treasures in South Dakota, a state known its tourist attractions like the Black Hills and Mount Rushmore National Memorial. In this post, we'll explore the richest schools that thrive in this state.
Every parent wants what's best for their child and finding the right school can be a major decision-making process. It's important to note that the institutions in this post aren't just the highest in tuition. They also offer students phenomenal learning experiences with modern facilities and experienced faculty, which is why the tuition tends to be higher. Keep in mind that other great schools in South Dakota offer lower tuition or are tuition-free as well.
Now let's take an in-depth look at the educational institutions that are leaving a lasting impact on their students and local communities. Here are South Dakota's richest schools, where academic excellence meets beautiful scenery.
Augustana University
2001 S. Summit Ave., Sioux Falls, S.D., 57197
As a top ten best regional university in the Midwest, Augustana University is nationally recognized. The school is a private, Christian, liberal arts university that enrolls over 2,100 undergraduate students each year. With a smaller student population, Augustana is able to offer a low student-to-teacher ratio of 12:1. Students from 37 different states and 49 foreign countries are enrolled as well. Additionally, as a Christian university, the school is affiliated with the Evangelical Lutheran Church of America.
Augustana University has roots dating back to 1835. The school originally began as Hillsboro Academy in Hillsboro, Illinois. The school changed names and locations for several years following this. Finally, in 1918, the school settled in Sioux Falls and in 1926, the name was changed to Augustana University. The school is rich in history with over 150 years in service.
Tuition Information
As the most expensive school in the state, Augustana University has an annual undergraduate tuition of $38,150. Books, fees, and housing are in addition to this number. Additionally, since the school is a private university, tuition is the same whether a student is a resident of the state or not. However, the school does state that 100% of its students receive financial aid, either from the school or from outside sources. Augustana has numerous scholarships thanks to donations from alumni and others with an endowment amount of more than $200 million.
Mount Marty University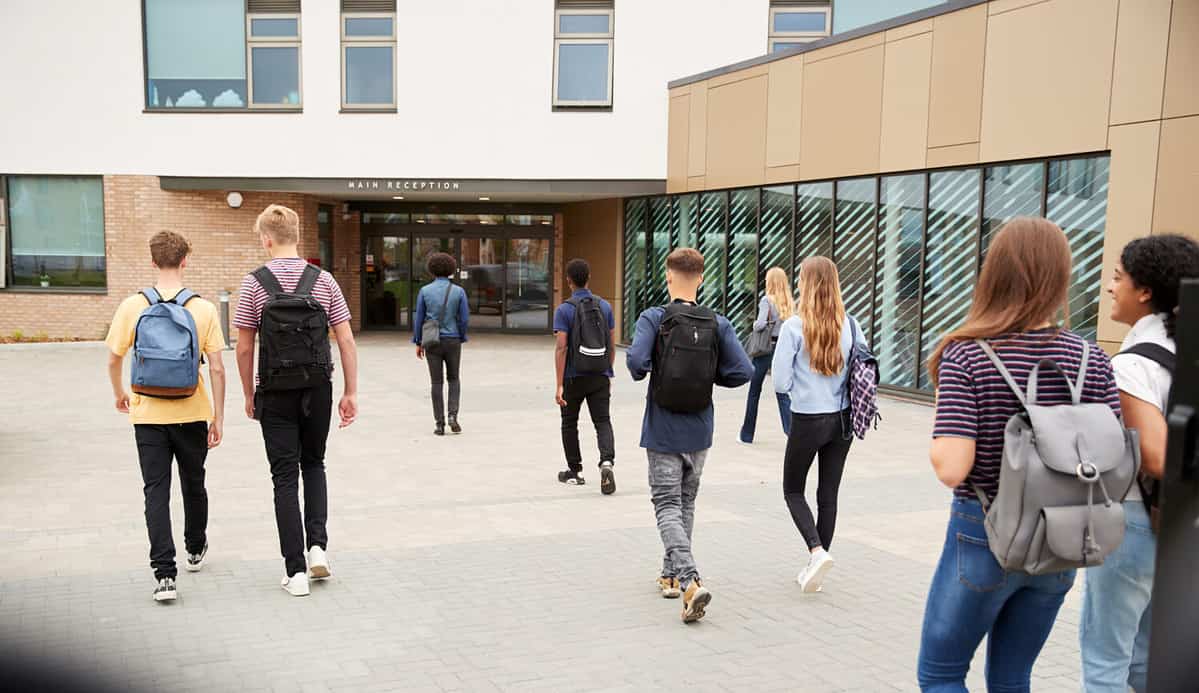 1105 W. 8th St. Yankton, SD 57078
Just down the road from Augustana in Sioux Falls is Mount Marty University in Yankton. Mount Marty is a private, Catholic school that focuses on academics, athletics, and Benedictine values. With 13 NAIA scholar-teams and the only master's and doctoral program in the state of South Dakota, Mount Marty is a well-known school in the area. It's also a smaller university, with just over 725 enrolled students in 3 campus locations of Yankton (the main campus), Watertown, and Sioux Falls. Additionally, the school has more than 25 programs and 21 student organizations and clubs for students to choose from.
In the 1870s, Martin Marty was a bishop in the Dakota territories and recruited Benedictine sisters to create an all-girls school in the area. One of the lead educators from this program began Mount Marty College in 1936. The name was changed to Mount Marty University in 2020.
Tuition Information
Tuition at Mount Marty University is broken down by location. For full-time students at the Yankton campus, annual tuition is $30,250 with the cost of books, housing, and fees in addition to this number. The Watertown campus charges tuition per credit hour at $335/hour. Graduate student tuition ranges from $355-$725/credit hour as well. The school points out its affordability, however, stating that almost every student pays less than the full tuition cost every year with nearly 100% of its students receiving financial aid. The endowment at the school was roughly $35 million at the end of 2021.
Sunshine Bible Academy
400 Sunshine Drive, Miller, SD 57362
Sunshine Bible Academy is a private, Christian school that enrolls students in Kindergarten through twelfth grade. As a smaller school in the area, grade school classes average 9 students per class, while Junior High averages 8 students per class, and high school averages 15 students. While Sunshine Bible Academy is a Christian school, it's not affiliated with a specific denomination or church. It's a non-denominational, evangelical school that focuses on servant leadership, biblical foundation, and academic excellence. The school began in 1951 and still stays true to the original Articles of Incorporation.
Tuition Information
Sunshine Bible Academy offers both day school and boarding school options which affect the annual tuition amounts. Day school students have annual tuition broken down by grade level with preschool beginning at $1,100 per year. Kindergarten tuition is $2,378.25 and grades 1-6 owe $$4,826.85 each year. Junior High tuition is $5,462.90 and grades 9-12 owe $7,706.50. Tuition for international students is $19,046.25 and 7-day tuition students owe $12,697.50. 5-day boarding students pay slightly less at $11,568.90.
Sunshine Bible Academy does offer multiple child discounts, however, and they offer financial assistance through their donors to the general fund and SBA Livestock Program.
O'Gorman High School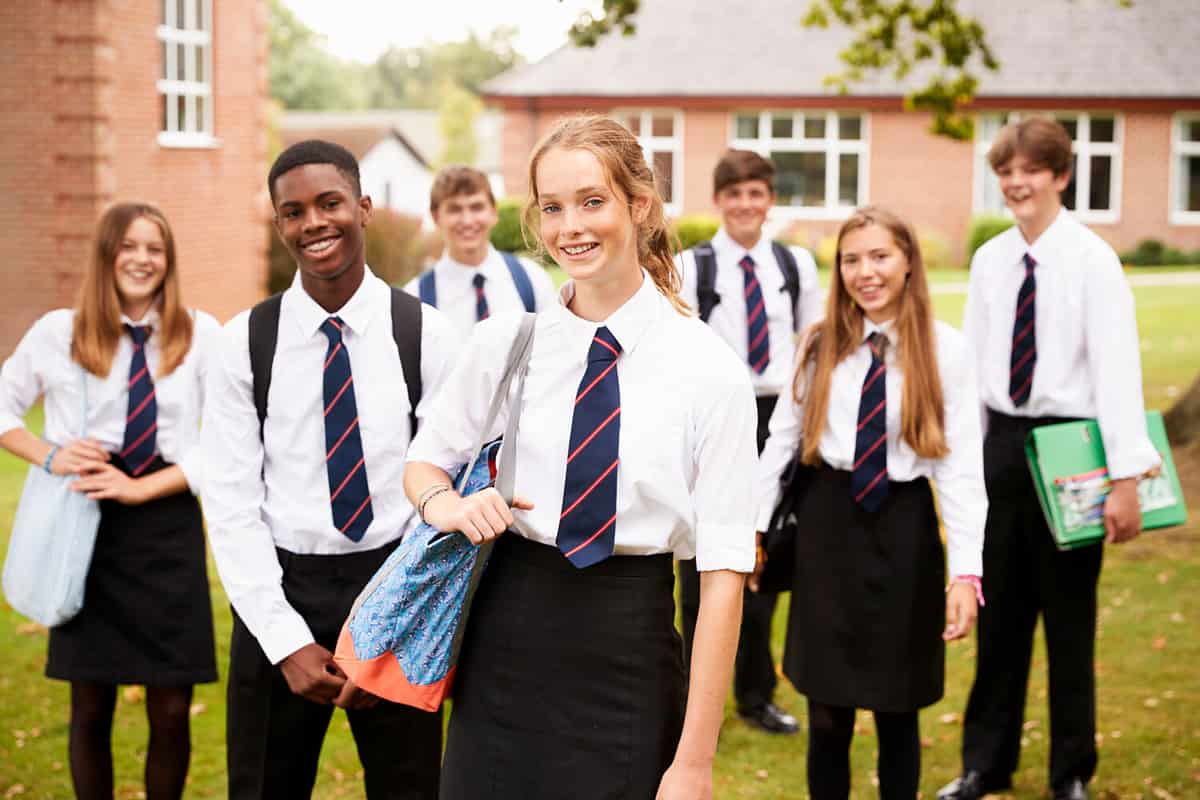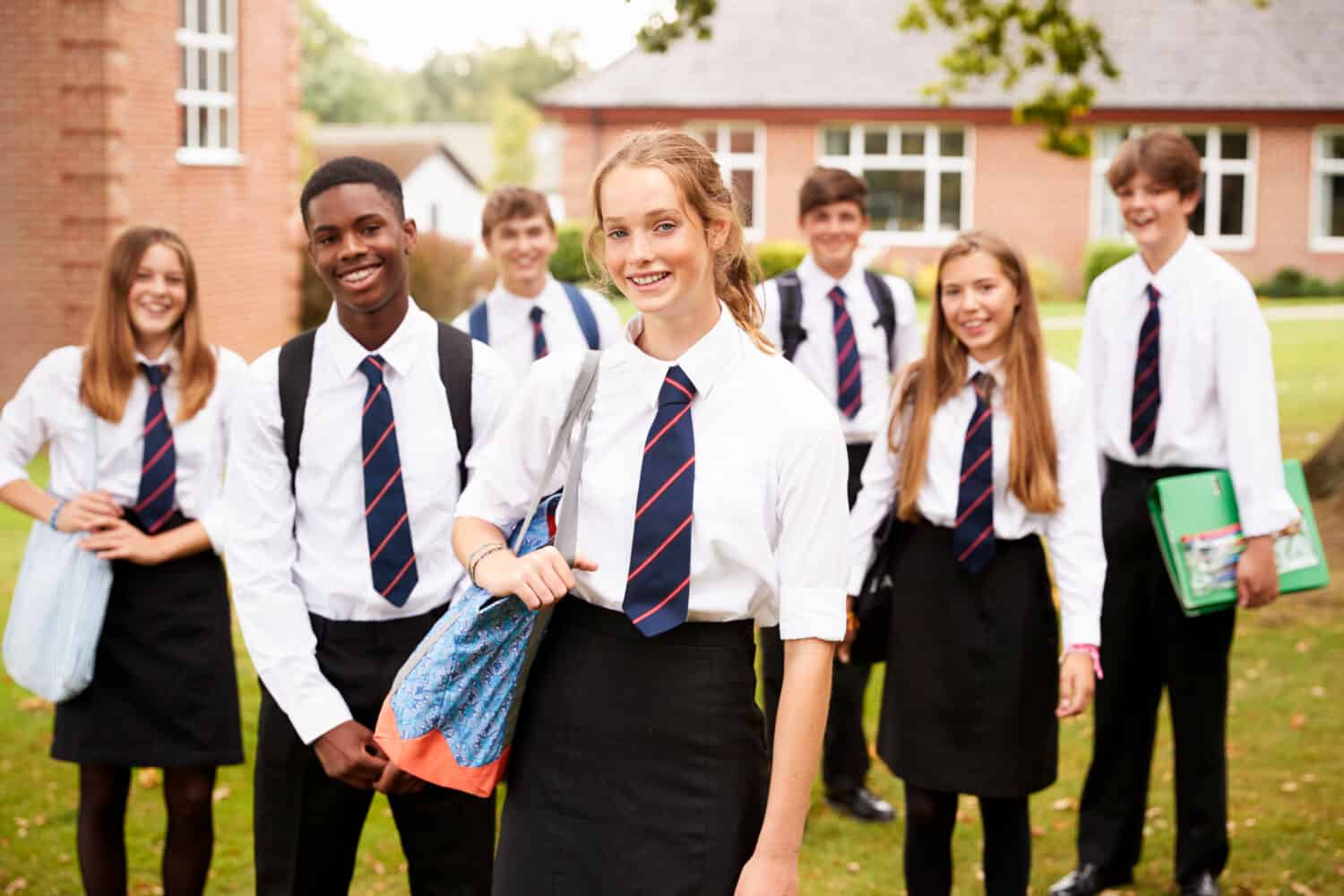 3201 S. Kiwanis Ave. Sioux Falls, SD 57105
O'Gorman High School is a Catholic high school in Sioux Falls. It enrolls about 725 students in grades 9-12 with a student-to-teacher ratio of 16:1. The school offers its students 21 clubs and 22 sports teams along with a laptop for each student. Additionally, students can partake in 23 dual-credit AP courses with 98% pursuing post-secondary education. Most recognizably, the school is a 4-Time Blue Ribbon School Award winner. It's also part of the larger O'Gorman School System that enrolls preschool through high school.
O'Gorman opened its doors in the fall of 1961. In the late 1950s, there was only one Catholic high school in Sioux Falls and it was fully enrolled, having to turn new students away. Bishop Lambert Hoch along with the Catholic community raised funds to support the building of O'Gorman on 40 acres in Southwestern Sioux Falls. The school has grown in numbers and stature since this time and is now working to build a residential stay for international students as it enrolls 18-24 international students each year.
Tuition Information
Annual tuition to O'Gorman High School is $6,480 for Sioux Falls parishioners and $7,430 for non-Sioux Falls parishioners. Non-Parish tuition is $8,135 per year. International students have an annual tuition rate of $11,000. While this school may seem expensive, the O'Gorman school system has awarded over $2 million dollars to its students this year through grants and scholarships. Additionally, it encourages families to consider the South Dakota Partners in Education Scholarship for additional assistance.
Rapid City Christian School
23757 Arena Drive, Rapid City, SD 57702
Rapid City Christian School is an independent, coeducational day school enrolling students in grades six through twelve. RC Christian School is a much smaller school, with just over 150 students enrolled in the 2020-2021 school year. Its goal is to "produce graduates whose entire schooling has been framed within a Christian worldview." The school began in 1981 with 24 students enrolled in grades 7-9. As the school and student population grew, Rapid City Christian eventually moved to their current location of Hart Ranch Arena in 2003. The school now sits on over 20 acres with a 67,000-square-foot building to call home.
Tuition Information
Like most schools, Rapid City Christian has a registration fee each year. Additionally, tuition is broken down by grade level. Grades 6-8 have an annual tuition rate of $6,800 while grades 9-12 have an annual tuition rate of $8,800. The school offers tuition assistance up to 50%, however, through its Tuition Assistance Program. Like O'Gorman High School, RC Christian encourages students to apply for assistance through the South Dakota Partners in Education scholarship.
In Conclusion
In conclusion, these schools demonstrate their dedication to providing an exceptional education. While they may come with higher tuition, remember that South Dakota offers a diverse range of educational options to suit different needs.
Let's celebrate the commitment to quality education and ensure every child has the opportunity to thrive. South Dakota's schools are key to creating a brighter future, enriched by exceptional education found within its beautiful landscapes.
The image featured at the top of this post is ©JohnDSmith/Shutterstock.com.