Wyoming has long been the most sparsely populated state in the U.S. despite being the 10th largest state geographically. Famous for its wide-open spaces and Yellowstone State Park, 48% of the state is federally owned public land. Wyoming's growth has been fairly consistent over the past 100 years, and people often choose to move there for income tax relief. Families may feel education options are limited in The Equality State, but there are both affordable and expensive schools in Wyoming.
According to Private School Review, only 3% of Wyoming's students are educated in private schools, which is far lower than the national average of 10%. While all of the schools on our best Wyoming schools list are public, the bigger cities also have great private schools. Here's the latest information about Wyoming's most expensive schools and universities.
Elementary Schools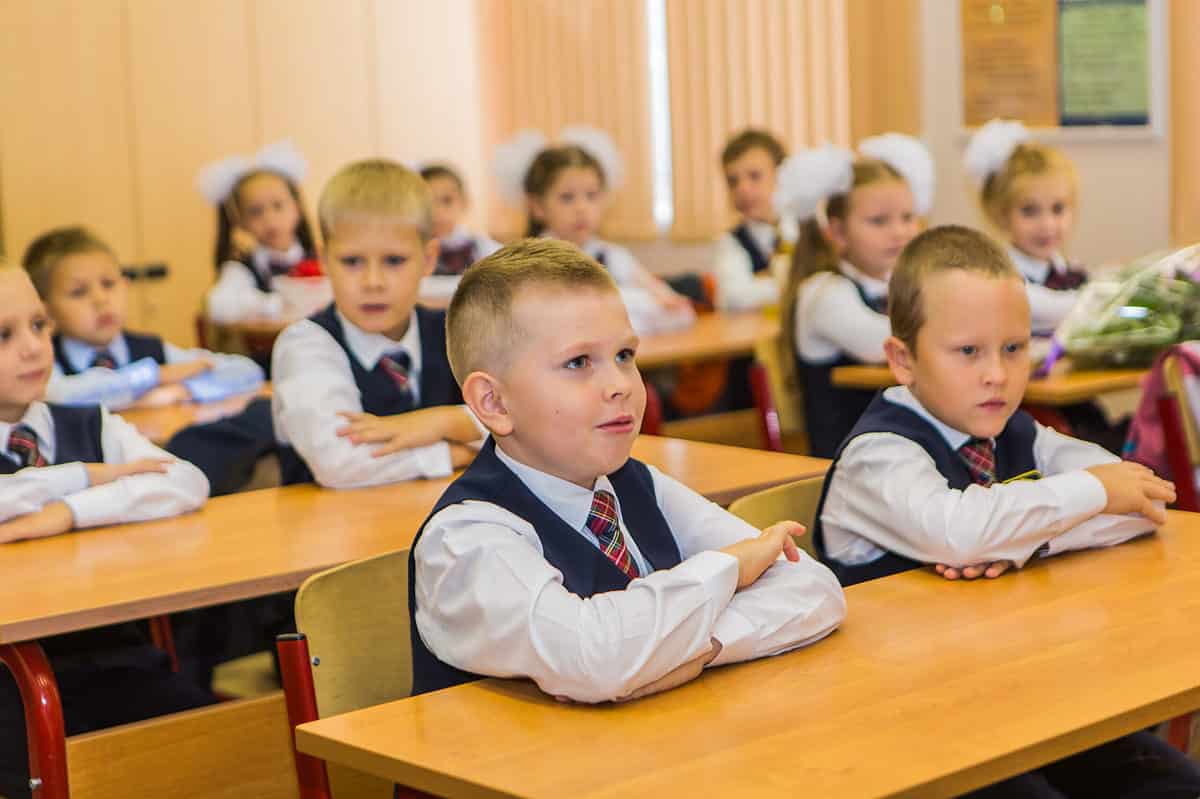 | School Name | Yearly Tuition |
| --- | --- |
| St. Mary's Catholic School | $6,885 |
| Trinity Lutheran School | $5,025 |
| John Paul II Catholic School | $4,100 |
St. Mary's Catholic School
2200 Oneil Ave, Cheyenne, WY 82001
St. Mary's Catholic School provides a traditional Christian education to pre-K through 6th-grade students. Enrollment is around 150 students, and annual tuition varies by student age. Unlike many private schools, parents pay more for preschool ($6,885) than for grades K through 6 ($5,510). This is due to the school's efforts to make private education affordable. The actual annual cost to educate an elementary-aged child is $12,500, and they invite parents to pay more to help fill the gap if they can.
Basketball, volleyball, archery, and track are some of the school's athletic offerings. Special classes include art, music, Spanish, and computer technology. Community service is also a big priority, both on and off campus.
Trinity Lutheran School
419 E. Park Ave, Riverton, WY 82501
Trinity Lutheran School is a classical Christian school that was established in 1991. The school utilizes a classical Charlotte Mason curriculum and multi-grade classrooms to teach over 50 students from preschool through 8th grade. Current tuition is $5,025, but prospective families are encouraged to contact the school for the most recent tuition rates.
Saxon math, Shurley grammar, and Spalding phonics are some of the curricula used. Children are encouraged to participate in daily devotions and weekly chapel services. They also rotate through weekly special classes, including music, art, Latin, logic, and PE.
John Paul II Catholic School
1000 Butler Spaeth Rd, Gillette, WY 82716
John Paul II Catholic School is a top-rated school for children from preschool through 6th grade. Current enrollment is just under 200 students, and yearly tuition is $4,100 for K-6. Full-day preschool students pay $5,200 in annual tuition fees, and a sibling discount is available.
Students receive a well-rounded education with STREAM (Science, Technology, Recreation, Engineering, Art, and Mathematics). STREAM also emphasizes reading, writing, critical thinking, and creativity. The curriculum includes music and physical education, and students engage in daily prayer and weekly Mass services.
High School
Jackson Hole Community School
1715 High School Rd, Jackson, WY 83001
Jackson Hole Community School is Wyoming's only private high school. The school serves around 90 students in grades 9 through 12 in Jackson and surrounding areas. Yearly tuition is $30,500, and approximately 25% of the student body receives some form of financial aid.
Electives include various fine art disciplines, including photography, music, and theater. Science-based electives include computer programming and advanced environmental microbiology. The school offers a unique "minimester" experience where students go on backcountry adventures and engage in curricular and career exploration activities.
K-12 Schools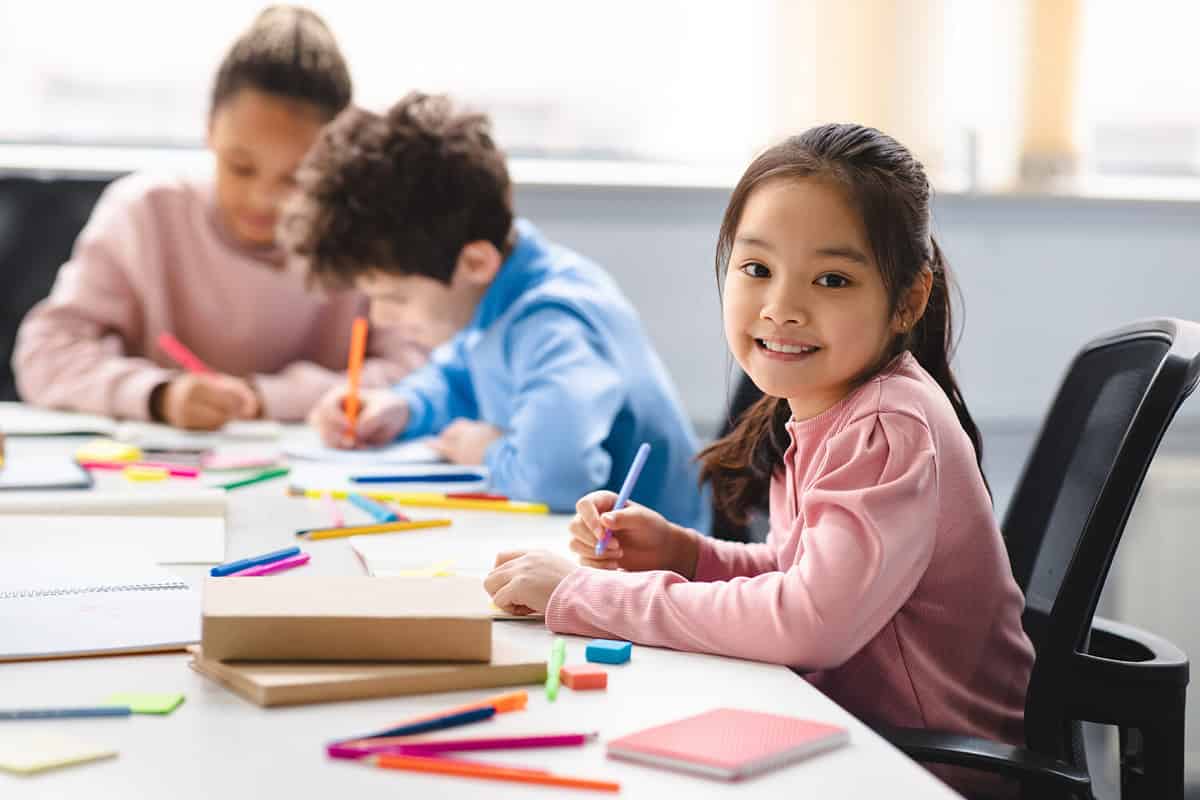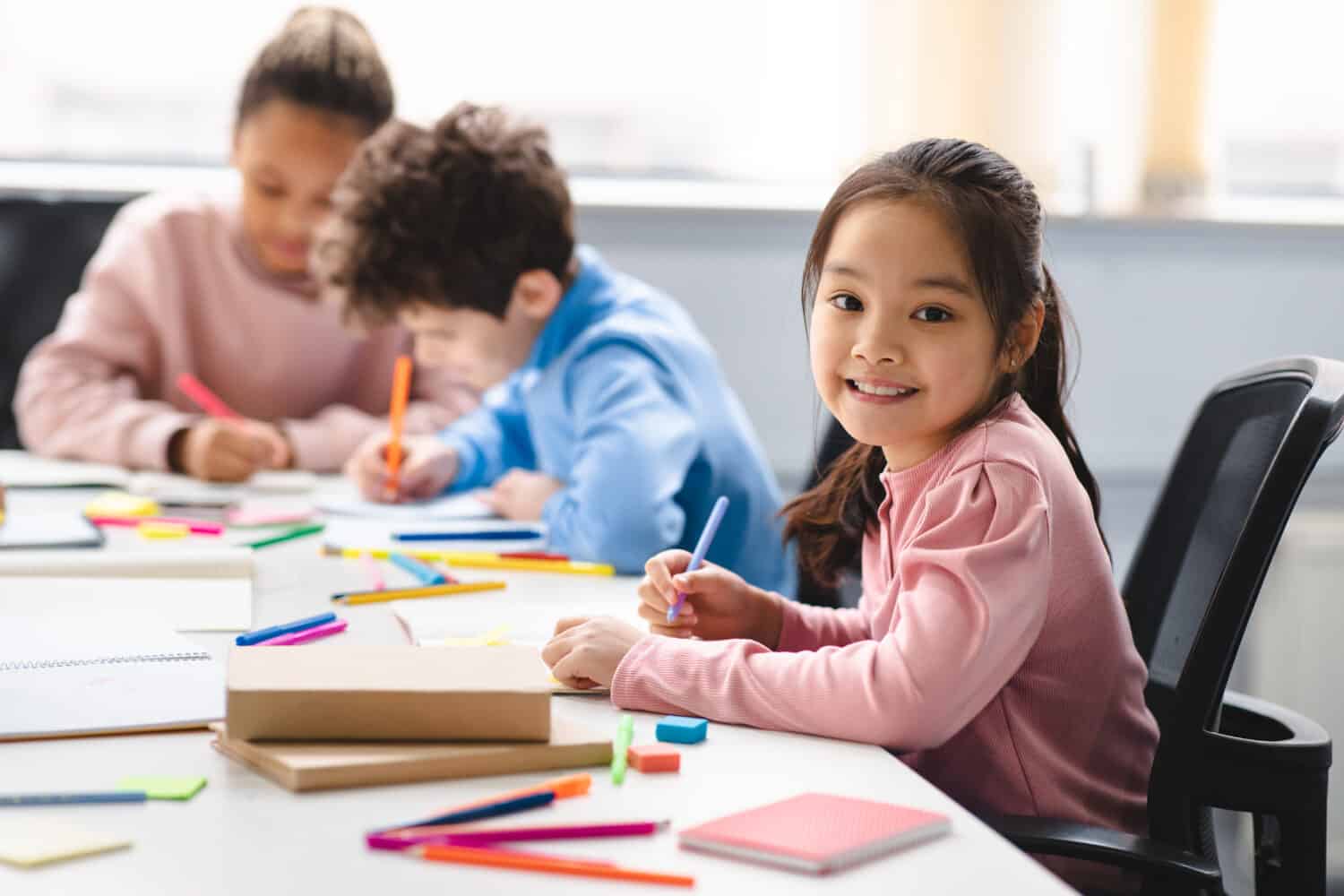 | School Name | Yearly Tuition |
| --- | --- |
| Jackson Hole Classical Academy | $28,900 to $29,700 |
| Mount Hope Lutheran School | $4,630 to $4,950 |
Jackson Hole Classical Academy
2500 South Park Loop Rd, Jackson, WY 83001
Jackson Hole Classical Academy is a top-ranked private school that serves just over 100 students in grades K through 12. Small class sizes allow students to enjoy personalized instruction in the core curriculum and various extracurricular activities. It is the most expensive school in Wyoming for K-12 students; annual tuition is $28,350 for kindergarten through grade 4, $28,900 for grades 5 through 8, and $29,700 for grades 9 through 12.
The school follows a classical liberal arts tradition to cultivate virtue and wisdom in its students. The student-teacher ratio is 5:1, and 100% of their graduates go on to college or technical training programs. Students have access to a variety of athletic programs, including alpine skiing, golf, lacrosse, soccer, hockey, and football.
Mount Hope Lutheran School
2300 S. Hickory St, Casper, WY 82604
Mount Hope Lutheran School is part of the Lutheran Church Missouri Synod. The school states that its mission is to assist parents in providing a Christ-centered classical education to just over 60 students from kindergarten through 12th grade. Yearly tuition is $4,630 for K-8th grades and $4,950 for grades 9-12.
Students attend daily chapel services and study Christian doctrine. A focus is placed on the classical languages of Greek and Latin along with the seven liberal arts (grammar, logic, rhetoric, arithmetic, geometry, music, and astronomy). Classical education also teaches the seven virtues (faith, hope, love, prudence, justice, temperance, and fortitude).
Colleges and Universities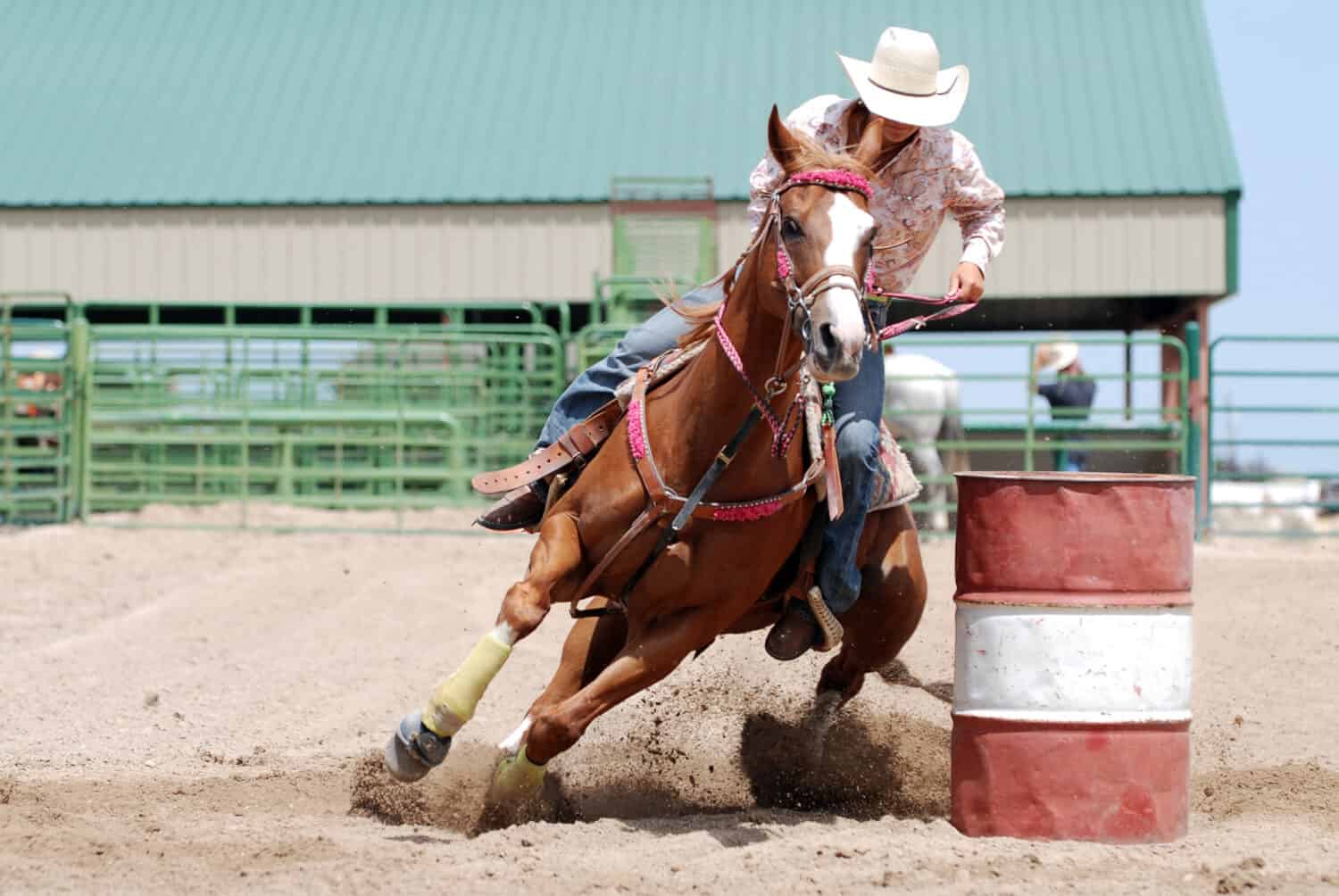 | School Name | Yearly Tuition & Fees |
| --- | --- |
| WyoTech | $31,750 |
| University of Wyoming | $6,621 to $21,771 |
| Northwest College | $4,862 to $11,162 |
WyoTech
1889 Venture Dr, Laramie, Wyoming 82070
Wyoming Tech, or WyoTech, states that students can be career-ready in as little as 9 months. Located in Laramie, the school focuses on full-time training in automotive, diesel, and collision/refinishing technology. The 9-month tuition fee is $31,750 and includes all books, tools, and equipment.
Students must also add on a 3-month specialty program to graduate. Choices include high-performance power trains, street rods, trim and upholstery, chassis fabrication, applied service management, and advanced diesel. Over 50% of educational time is spent in the shop, where students gain hands-on experience and instruction.
University of Wyoming
1000 E. University Ave, Laramie, WY 82071
The University of Wyoming is a four-year public college located in Laramie. It is a Research University (high research activity) by Carnegie Classification. There is a considerable tuition difference for in-state and out-of-state students. Tuition and fees total $6,621 for Wyoming residents, but students from other states will pay $21,771. About 59% of UW's 12,000 students are from Wyoming, while the remaining students hail from all 50 states and 82 countries.
UW students can choose from over 200 areas of study and 85 majors across the college's range of programs. In addition to exploratory studies and graduate education, UW's vast campus offers the following colleges and schools:
Agriculture, Life Sciences and Natural Resources
Arts and Sciences
Business
Education
Engineering and Physical Sciences
Health Sciences
Law
Haub School of Environment and Natural Resources
Honors College
School of Computing
School of Energy Resources
UW also prides itself on its various athletics programs for men and women. Men's sports include basketball, football, golf, and wrestling. Women's sports include basketball, golf, soccer, swimming/diving, tennis, and volleyball.
Northwest College
231 West 6th St, Powell, WY 82435
Northwest College occupies 62 buildings on a 132-acre campus near the gateway of Yellowstone National Park in Powell, Wyoming. For over 75 years, it has provided certificates and two- and four-year degrees to thousands of students. Current tuition and fees for in-state students are $4,862 and $11,162 for out-of-state students.
Many of the school's programs are not commonly available at other colleges, such as Adventure Education, Aeronautics/Aviation, and Equine Studies. More common degree paths include nursing and pre-professional medical degrees in pre-pharmacy, pre-optometry, and pre-occupational therapy. Criminal justice, education, engineering, computer science, business, and communications are other possible pathways among the dozens offered at Northwest College.
Athletics programs include the region-specific sport of rodeo (for men and women), basketball, soccer, wrestling, and volleyball. Intramural sports include flag football, softball, dodgeball, ultimate frisbee, and broomball.
How to Choose a Good School in Wyoming
Finding a good school in Wyoming might feel challenging since the options are few. However, the state's schools are overall very good, regardless of the tuition fees you may pay. Compare and contrast what each private and public school offers to see which one best meets your student's needs.
Up Next:
The 8 Oldest Schools In Wyoming Are Ancient
The 6 Largest School Districts In Wyoming Are Massive
The 10 Best Camps In Wyoming Today
The image featured at the top of this post is ©Iv-olga/Shutterstock.com.