Money is no object for some people in the quest for a good education for their children or themselves. And that's why some people go for elite education. For many, it would put a considerable dent in their annual budget. Others depend on the altruistic nature of the institutions and donors to get an education.
Phoenix, Arizona, plays host to some of the most prestigious learning institutions in the United States. But some cater to a very specific demographic, the privileged few. The curriculum is a unique blend of rigorous academics in some of the most advanced facilities. The extracurricular activities are also unparalleled.
Let's explore some Phoenix institutions that command top billing. Please note the figures apply to 2023 and may change over time.
Bayer Private School
23555 N. 67th Ave Glendale, AZ 85310
Bayer Private School offers advanced education to children between 3 and 8 years. The school promises to deliver personalized learning through its dedicated teachers. Every student gets individual attention with the aim of positively impacting their personal and Academic growth. The typical class size is, at most, 16 students.
Academic excellence is easy to see with the 92% above average score on the National achievement tests. Teachers:
Use foreign language instruction,
Writing workshops
Science labs
Dual math instruction, and more
The tuition fee ranges from about $8,000 to $13,600, depending on the grade. Outside of these are additional costs such as uniforms, before and after care fees, and before and after care drop-in fees. Nonprofit school tuition organizations (STOs) offer financial aid to families. The funding comes from the Arizona Private Education Scholarship fund or the Arizona tuition tax collection.
Gateway Academy
3939 E. Shea Boulevard, Phoenix, AZ 85028
Gateway Academy is a private school offering grade six to 12 education. The school, which was established in 2005, takes in students with high-functioning autism. The level of personalization, motivation, and engagement is their strategy for building confidence and preparing students for the future.
The approximate tuition fee is about $8500 per year. Additional costs include the Gateway Enrichment Program, academic support, and Summer Sessions. Information on the website does not say whether Gateway Academy offers financial aid to students. But they do accept scholarships from State Tax Organizations and empowerment scholarships.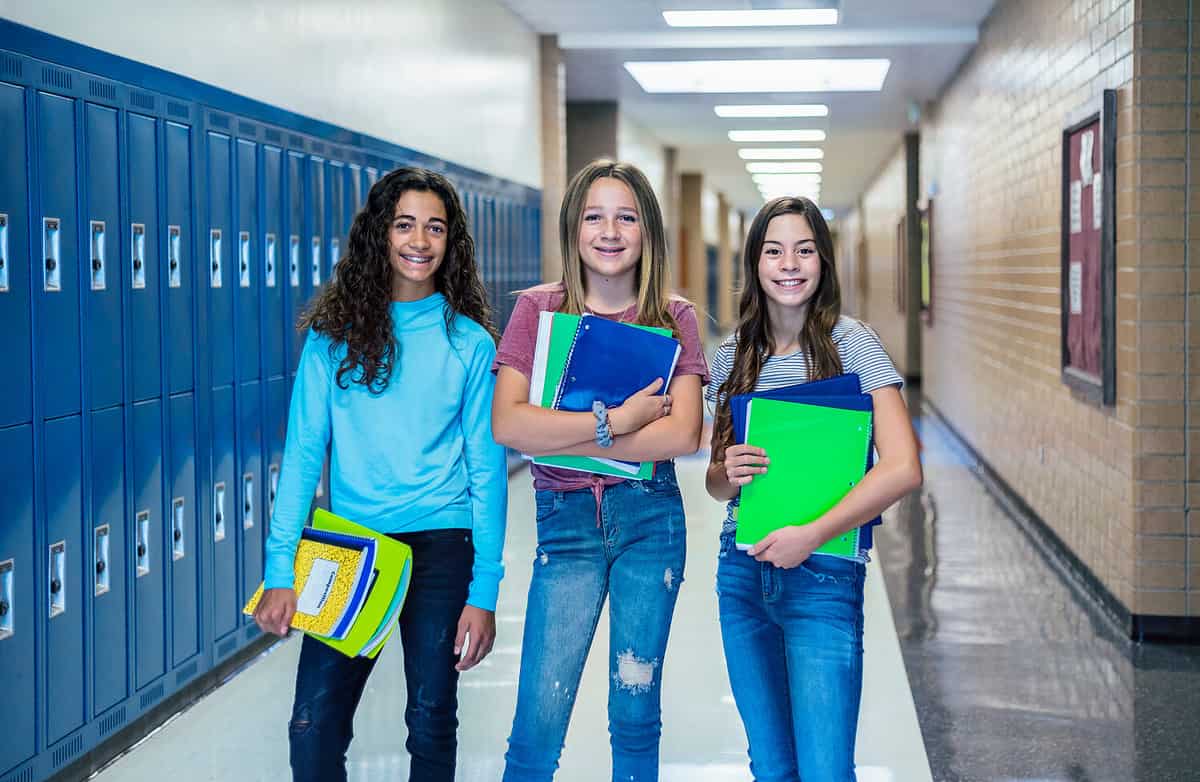 Summit School of Ahwatukee
4515 E. Muirwood Dr. Phoenix, AZ 85048
Summit School of Ahwatukee has been teaching Phoenix students since 2001. It positions itself as a Next-Generation private education institution for preschoolers to 8th grade. The STEM-based curriculum stimulates curiosity, creative thinking, and problem-solving within a natural environment.
Tuition ranges from $13,000 for toddlers and preschool to over $16,000 for Elementary and Middle School. There's also an annual summit PTO fee and material supply fee for all students. Further, a non-refundable enrollment payment of $700 is required for all joining students.
Summit School has a tuition assistance program for academically promising but financially challenged students. Any family applying for the aid must demonstrate need. They offer this due to additional support from the Arizona tax credit scholarship.
Rancho Solano Preparatory School
5656 Greenway in Scottsdale, AZ 85254
The preschool to grade 12 Rancho Solano Preparatory School aims to prepare students who'll be Architects of their future. They'll also have the ingenuity to thrive in global societies. All this comes from the highly personalized educational experience offered by the educators at the school.
Tuition for pre-kindergarten ranges from $8,500 to $19000. This depends on the number of days within the week the student will attend. Lower kindergarten to 12th grade falls between $ 20,000 to $24,250. Additional applicable fees include registration, experience, application, and testing fees. These fall between $500 to $1,250 depending on the grade. The costs don't cover transportation and extended day fees.
Rancho Solano offers need-based financial aid. Parents can apply online, and the amount for those who qualify is contingent on fund availability.
Bourgade Catholic High School
4602 N 31st Ave, 85017, Phoenix
Bourgade Catholic School has been in the Phoenix area since 1962. The school positions itself as one that assists learners to discover and develop their God-given potential. They offer a college-preparatory curriculum and the Teachings of Jesus Christ.
The school website does not give information on the current tuition fee. However, in 2020 and 2021, it was at $17,200. A $4700 Catholic parishioner's scholarship exists for registered and active parish members. The tuition covers textbooks, class retreats, class fees, athletics, drama, and Chromebook devices.
Notre Dame Preparatory High School
9701 E. Bell Road Scottsdale, AZ 85260
The 21-year-old Notre Dame Preparatory offers a rigorous Catholic college-preparatory education within the Scottsdale area.
The school prides itself on affordability at an annual tuition rate of $20,000. But this is only applicable to non-Catholics. To benefit from their discounted rate of $16,850, parents must show proof of registration and active participation in Catholic parishes. The parish will have to provide a verification form acknowledging the fact.
Despite what some would consider a high tuition fee, most of the school's activities are donor supported. The support comes from corporate, grants, and fundraising. All school community members are expected to support the institution's financial needs.
Financial aid is available for those who can't afford the full amount. An internal scholarship committee goes through each application before awarding scholarships. The application process is through Catholic Education Arizona. Applicants must also try their luck with an additional Student Tuition Organization. You can access the list of participating bodies on the website.
Gilbert Christian Schools
1040 South Gilbert Road Set 200, 8526, Gilbert, Arizona
Gilbert Christian Schools is a faith-based private institution offering a Christian-based curriculum. It has four campuses comprising a high school and three pre-kindergarten to grade 8 across the East Valley.
The current student enrollment at Gilbert Christian Schools is 2,000 students. The teacher-to-student ratio stands at 22:1.
The school has a staggered system for the tuition structure. They take into consideration the number of attending family members. For instance, a half-day in kindergarten or first in the family is $7,800. The second or more within the family will pay $7,500.
Pre-kindergarten students have a 5-day morning and Friday afternoon program. For the former, the price is $6,975, while the latter is $4,500. 12th-grade fees cover the yearbook, cap and gown, and senior trip. The first in the family will pay $15,950, while the 2nd or more pay $14,350.
Outside of this is a non-refundable $200 enrollment fee for new students. There's also a one-time $750 building fee for new family trees, which is non-refundable. Parents must also cover the cost of the yearbooks, sports participation, choir, Club, trips, and any other extracurricular fees.
Financial support is available through three options:
The Empowerment Scholarship Account (ESA) is open to all students, regardless of family income level. The amount ranges between $4000 to $6,600 for every child.
The School Tuition Organizations (STO) scholarships come from the Private School Tax Credit Program. Financially constrained families can access aid money from the Arizona Christian school tuition organization (ACSTO).
Income-based financial aid of up to $7,900. You must, however, pass specific criteria as outlined on the Gilbert Schools website.
Phoenix Country Day School
3901 E. Stanford Drive, Paradise Valley, Arizona 85253
Phoenix Country Day School, or PCDS, Was established in 1961 and has about 750 students. The focus on small classrooms allows for better teacher and student engagement. The classroom size will typically be at most 15 students. Financial aid of about $15,000 is available to needy students, with about 24% receiving it.
The Phoenix Country Day School tuition ranges from $27200 for pre-kindergarten to $30,100 for grades two to four. The tuition covers daily food service, supplies, books, and activities. Middle School tuition is $32100, and $500 for activities. Parents must purchase textbooks separately.
The Upper School is more expensive by $600 for the tuition and an extra $100 for the activities. The website also states that additional charges depend on services such as after-school programs and extended day experience.
Xavier College Preparatory
4710 N Fifth Street Phoenix, AZ 85012
The all-girls Xavier College Preparatory opened in 1943, thanks to the Sisters of Charity. The college positions itself as an institution where women of faith go to pursue excellence. Xavier College Preparatory, as of 2023, has 1158 young ladies in grades 9 to 12. The student-faculty ratio is 15:1. Beyond faith-based education are over 75 clubs and activities for students to participate in.
Tuition for the Preparatory School is $22,320. Registered and active Catholics within the Diocese of Phoenix can enjoy the reduced rate of $16,434. Additional applicable fees include the AP exam fee, the uniform, and a $50 annual fundraising. Parents must cater for books outside of the tuition fees.
Need-based financial aid is also available depending on fund availability. There's also the option of trying other organizations for assistance, including the Arizona Tuition Tax Credit Organizations.
All Saints Episcopal Day School
6300 North Central Avenue, Phoenix, AZ 85012
The Phoenix-based All Saints Episcopal Day School strives to create an academic, spiritual, and social climate. Students learn, play, and work together with utmost responsibility, respect, and understanding as per the All Saints way.
Established in 1963, the school has 585 students with a faculty of 59. It was set up as a ministry of All Saints Episcopal Church.
Pre-kindergarten pays a tuition fee of $ 18,150, while kindergarten to eighth grade pays $22,700. The fees cover textbooks and necessary school supplies. Those who can't meet the high tuition can apply for the indexed tuition program. It considers the special familial circumstances and financial resource availability to determine the amount they give in support.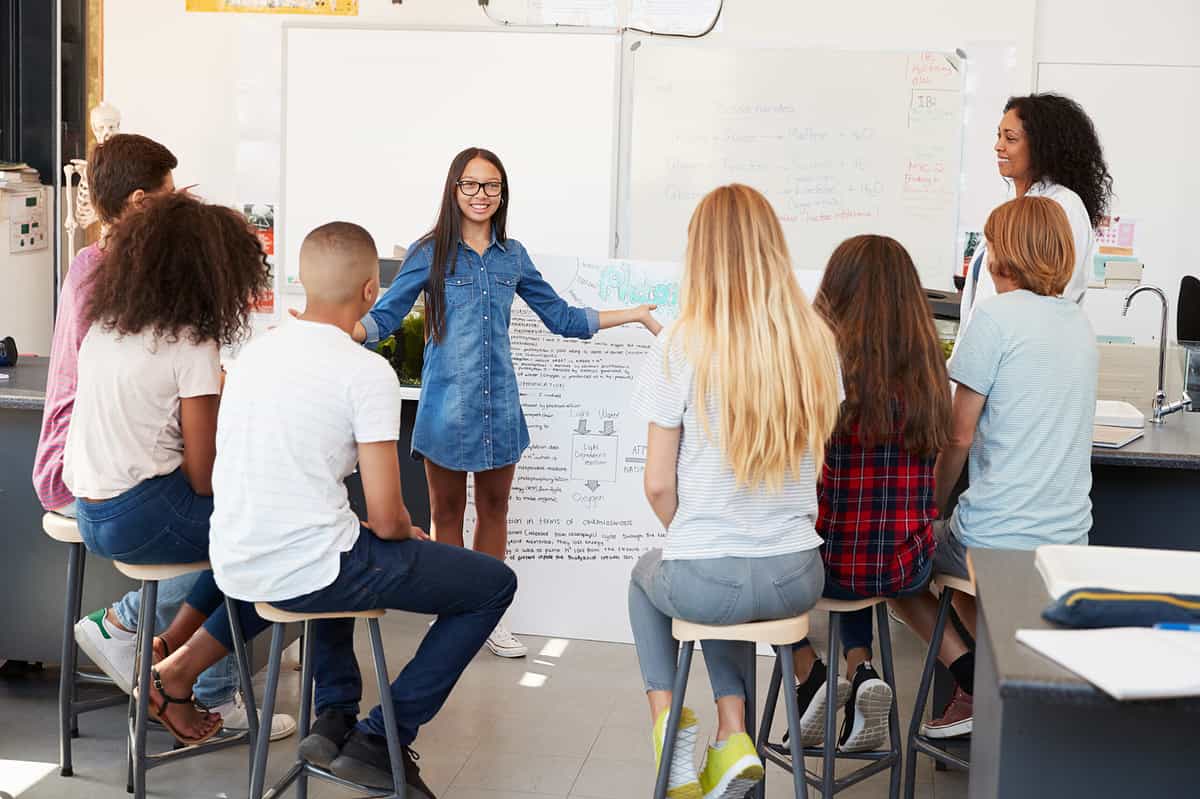 Saint Mary's Catholic High School
2525 North 3rd Street, 85004 Phoenix
Saint Mary's was the first catholic school in Arizona, having been established in 1917. Even with its religious background, the school attracts hundreds of students who want to receive a Catholic liberal arts education. Students get access to an all-around curriculum comprising academic, Civic responsibility, and athletic achievements.
The tuition fee for non-Catholics or unregistered parish Catholics is $17,500. The discounted rate for registered Catholics is $13,500. There is also an applicable non-refundable $325 registration fee.
Financial aid is available to the student's tuition organizations, private donors, foundations, and other existing organizations. Eligibility criteria look at factors like household size and household income. Applicants must show necessary proof with documentation from the tax return.
Saint Mary's Catholic High School also gives incoming freshman merit scholarships. Some of the qualifying criteria include HSPT scores, teacher recommendation, grades, and student-parent interviews. The institution awards scholarships based on the belief that the student will continue to excel academically.
Seton Catholic Preparatory High School
1150 North Dobson Road, Phoenix, AZ 85224
Seton Catholic Preparatory High School has been in the Phoenix area since 1954. The current student enrolments stand at 550, with a 12:1 teacher ratio. The number of graduating students who get to attend college or university is 99%.
The tuition is $18,775. Active Catholic parishioners who must show proof from the pastor pay $14,100. The registration fee for returning students is $420, while new ones pay $500. Outside of the tuition and registration are costs associated with uniforms, books, athletics, and clubs.
Financial Assistance is available through Catholic Education Arizona. Seton Catholic also gives out scholarships. A recommendation letter from somebody who knows the family is necessary when applying.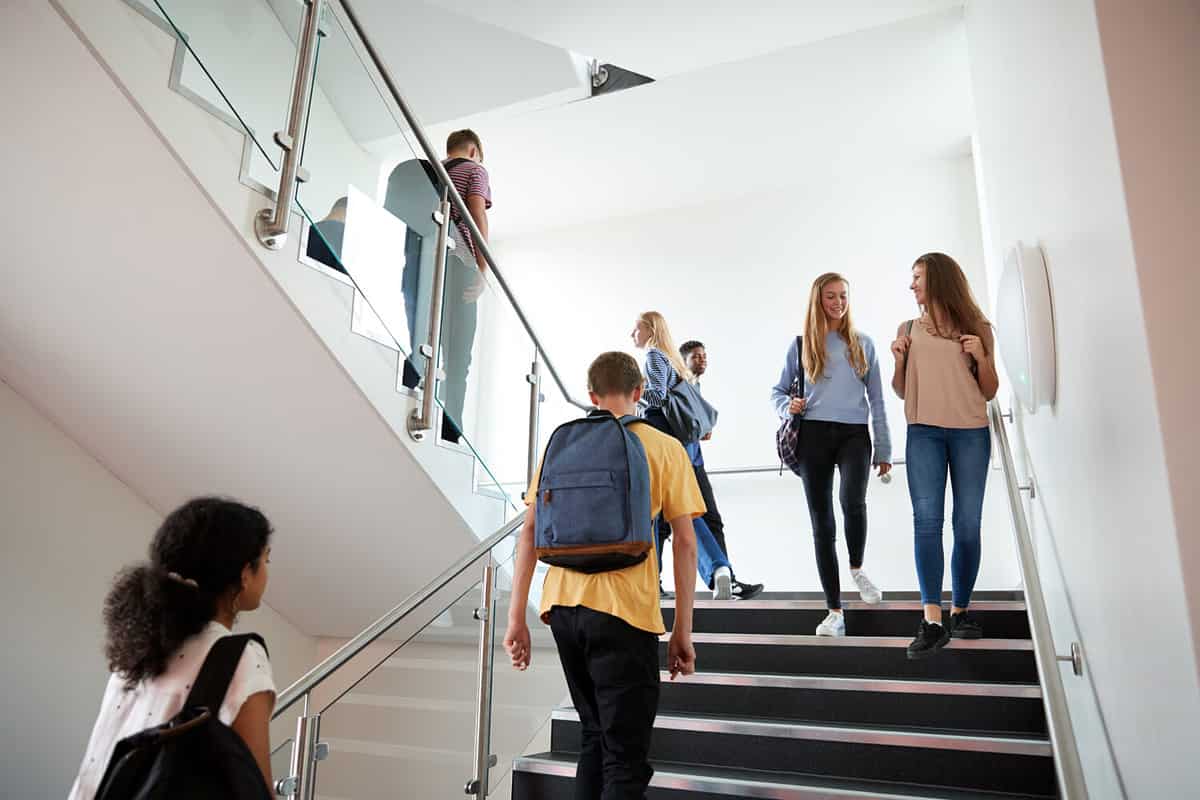 Arizona Christian University
1 West Firestorm Way, 85306 Glendale Arizona
Arizona Christian University is a nonprofit Christian university offering 4-year undergraduate programs. The university holds true to its vision of cultural transformation using biblical truths. Students must actively engage in faith-based, integrated academics. These include chapel attendance at least twice a week, and spiritual formation together, with service hours every semester. The curriculum also focuses on liberal arts that encourage critical thinking.
The tuition is approximately $32,497. But this does not factor in other costs like books, room, board, and other miscellaneous expenses. This can drive up the annual cost to almost $50,000.
Additional annual costs include:-
A university service fee of $2,200
Room at $5800
Meals at $6,066
A lot of financial support comes from donors, alumni, corporations, and foundations. Financially constrained students can get scholarships based on athletic, merit, or musical ability. Graduates won't owe the university money because the scholarships are not considered loans.
Arizona Christian University in the News!
The Arizona Christian University has made a few headlines in recent times for various controversial stories. No matter what side you fall on, these stories are absolutely worth reading.
Arizona Christian University wants a judge to order the district to continue the student-teacher contract
Lawsuit settled between Washington Elementary School District and Arizona Christian University
Tempers flare at Arizona school district board meeting amid contract controversy with Christian university
Chamberlain College of Nursing and Public Health
2149 West Dunlap Avenue, Phoenix, AZ 85021
The Chamberlain College of Nursing is a Private college with branches nationwide, including Phoenix. The Phoenix campus offers nursing programs such as:
Bachelor of Science in Nursing
Registered Nurse to BSN
Master of Science in Nursing
The fee breakdown on the campus website shows that tuition is per credit. This ranges from $590 to almost $700. Other costs apply to student services, electronic resources, insurance, recovery fund, and activity fee. Books and supplies are also charged per hour, ranging between 100 to 150 dollars per session. Students can expect to spend almost $45,000 after factoring in accommodation, meals, and other miscellaneous expenses.
Chamberlain offers financial aid to students who apply.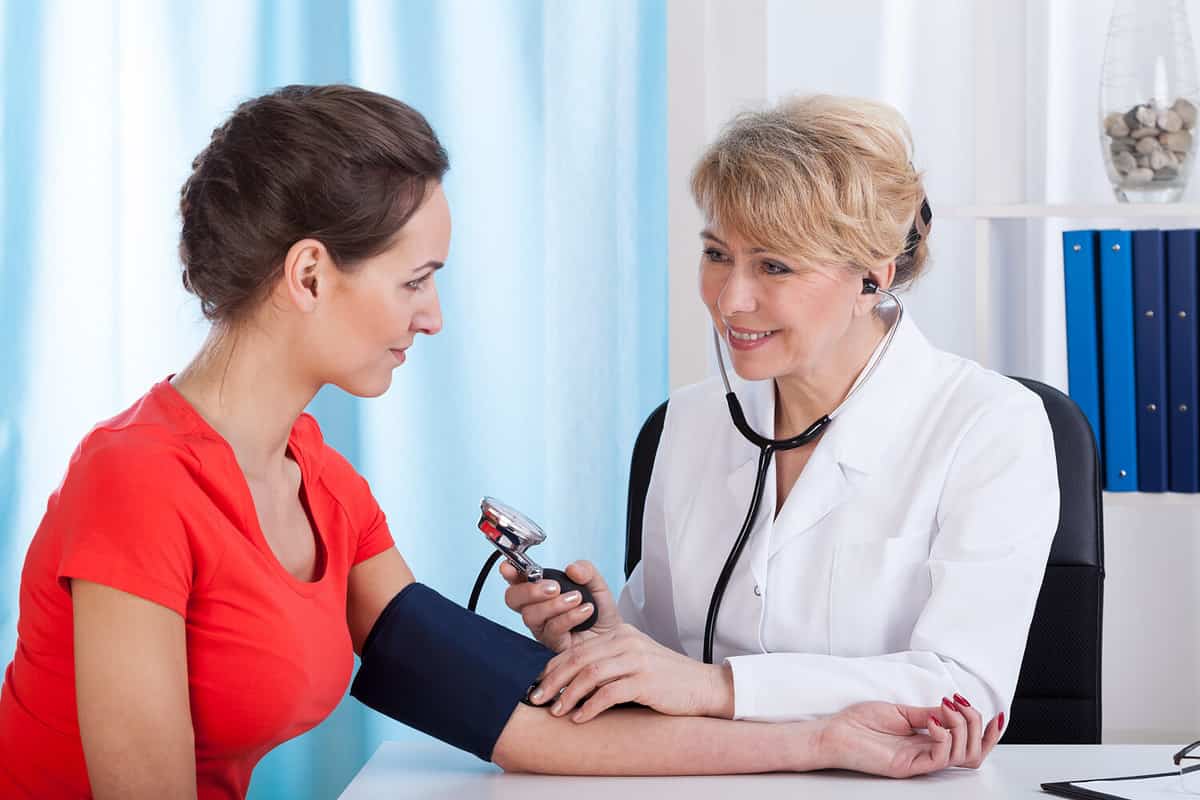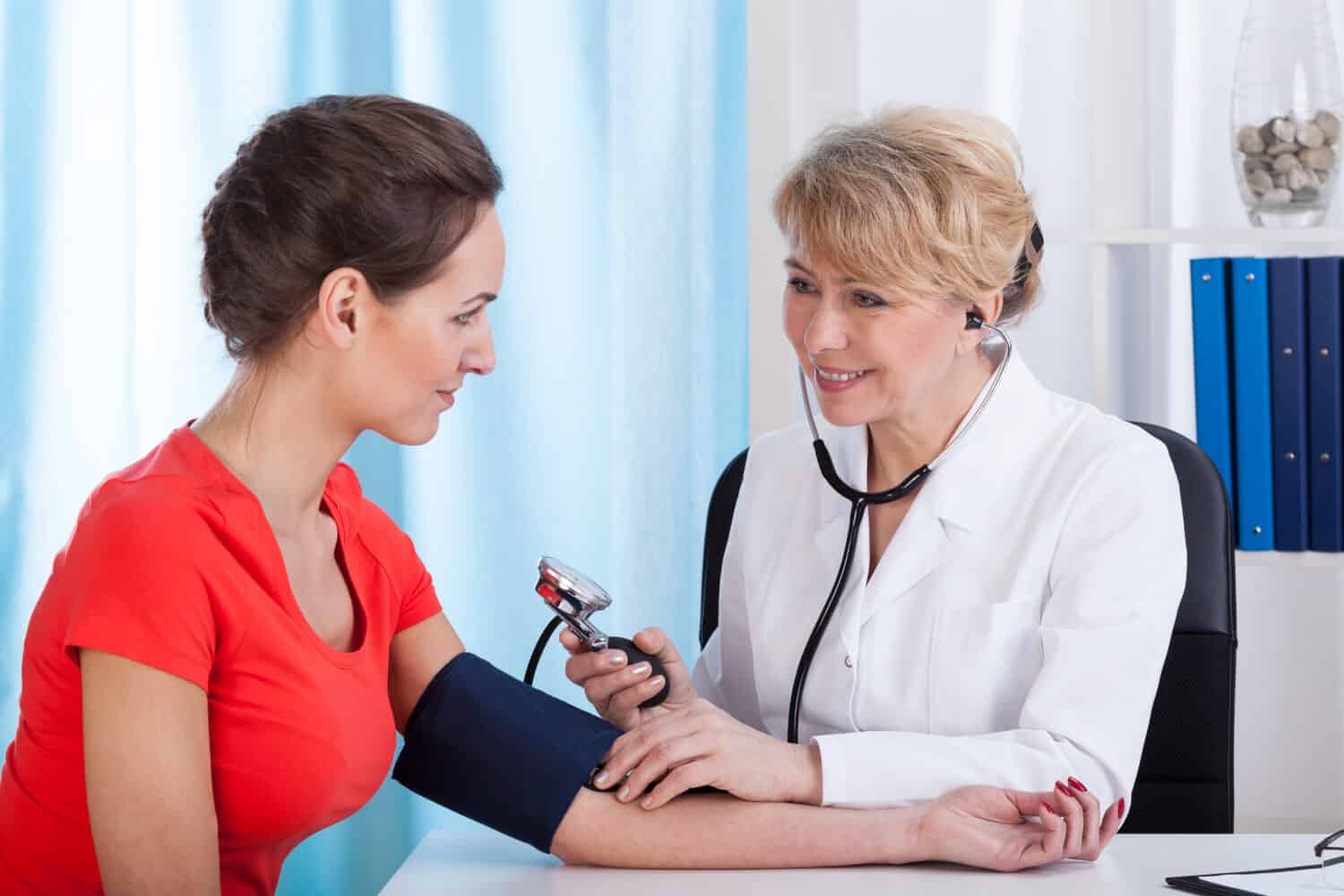 Grand Canyon University
3300 West Camelback Road, Phoenix, AZ 85017
Grand Canyon is an accredited private Christian university in Phoenix, Arizona. The company offers a wide range of undergraduate and graduate-level programs both online and on campus. Despite its foundation in Christianity, the Grand Canyon accepts students from all denominations and backgrounds.
Grand Canyon University has an interesting fee structure, which seems to depend on the living arrangements. For instance, undergraduates living off-campus will pay $16,500 as tuition. For on-campus, it rises to $32,100. Online and evening students taking bachelor's programs pay $11,040 additional applicable fees, including books, electronic resources, and personal expenses.
For graduate evening or online programs, students pay tuition fees of $8,752 minus the extra expenses. Doctoral students taking the evening and online courses pay $8.040.
Financial aid is available through grants, loans, or the Free Application for Federal Student Aid (FAFSA).
Phoenix Hosts Some of the Most Expensive Schools in America
The educational landscape in Phoenix comprises both public and private learning institutions. The former enjoy state support and don't charge tuition fees. But private schools do charge, with some being much higher than others. Fortunately, lack of finances should not be a reason not to apply to any of these prestigious learning institutions. Many offer financial aid, while they're also state-supported scholarships that can help.
The image featured at the top of this post is ©LightField Studios/Shutterstock.com.