The quest for an excellent education is an important consideration for any family. Families will want to consider the pros and cons of public versus private schools. For instance, if you're looking for more academic flexibility for your child, a private school may be a good fit. However, unlike public schools, there is less oversight with private schools, which can lead to issues down the road. Some other things to consider when evaluating public and private school education are technology resources, diversity, and opportunities for college prep.
Thorough research is necessary, especially when the average annual tuition for an elite education in New Hampshire costs $20,116 per year. It is crucial to evaluate the school's academic reputation, class size, extracurricular activities, and of course financial expenses. There may be additional costs, like pricey textbooks, riding or music lessons, transportation, and computer fees.
New Hampshire not only has a reputation for exceptional public and private high schools but it is also the home of esteemed higher education institutions like Dartmouth College and the University of New Hampshire. Will spending more money on your child's education open doors to their college and future careers? Let's explore a sampling of New Hampshire's private schools and see how they compare.
Elementary and Middle Schools
The average cost of a private elementary school and middle school education in New Hampshire averages out to $11,601 per year. Let's take a closer look at some of these schools and see how they compare.
| Institution | Tuition per year |
| --- | --- |
| Hillsborough Christian Academy | $1,030 – 1,950 |
| Mount Royal Academy | $7000 |
| Dublin Christian Academy | $8,500 |
| Woodland Community School | $9,500 |
| Santi Bani School | $10,500 |
Table showing private elementary school tuition fees
Hillsboro Christian Academy
337 Second New Hampshire Turnpike, 03244, Hillsborough
Yearly tuition: $1,950
Hillsboro Christian Academy offers a faith-based, private school education at $1,950 per year, making it one of the most affordable private schools in New Hampshire. The academy also offers discounts for enrolling multiple children.
Kindergarten (K4) (prices per student based on how many children are enrolled)
$1,220 / one student
$1,160 / two students
$1,100 / three students
$1,030 / four or more students
K5 through twelve
$1,950 / One Student
$1,850 / Two Students
$1750 / Three Students
$1650 / Four or more students
Their tuition plans are straightforward, with payment plans available upon request at enrollment. The payment plan can spread payments over ten or twelve months. Parents will also need to factor in book fees and payment processing fees if opting for a payment plan.
The school's curriculum consists of religious instruction, physical education, and outdoor experiences. With an average class size of around three students, teachers can spend quality one-on-one time with each student. For students who need additional support, the school offers extra help with specific subjects. With Hillsborough Christian Academy ranking in the top twenty percent of private schools in New Hampshire, it is an affordable option for those looking for a faith-based educational school.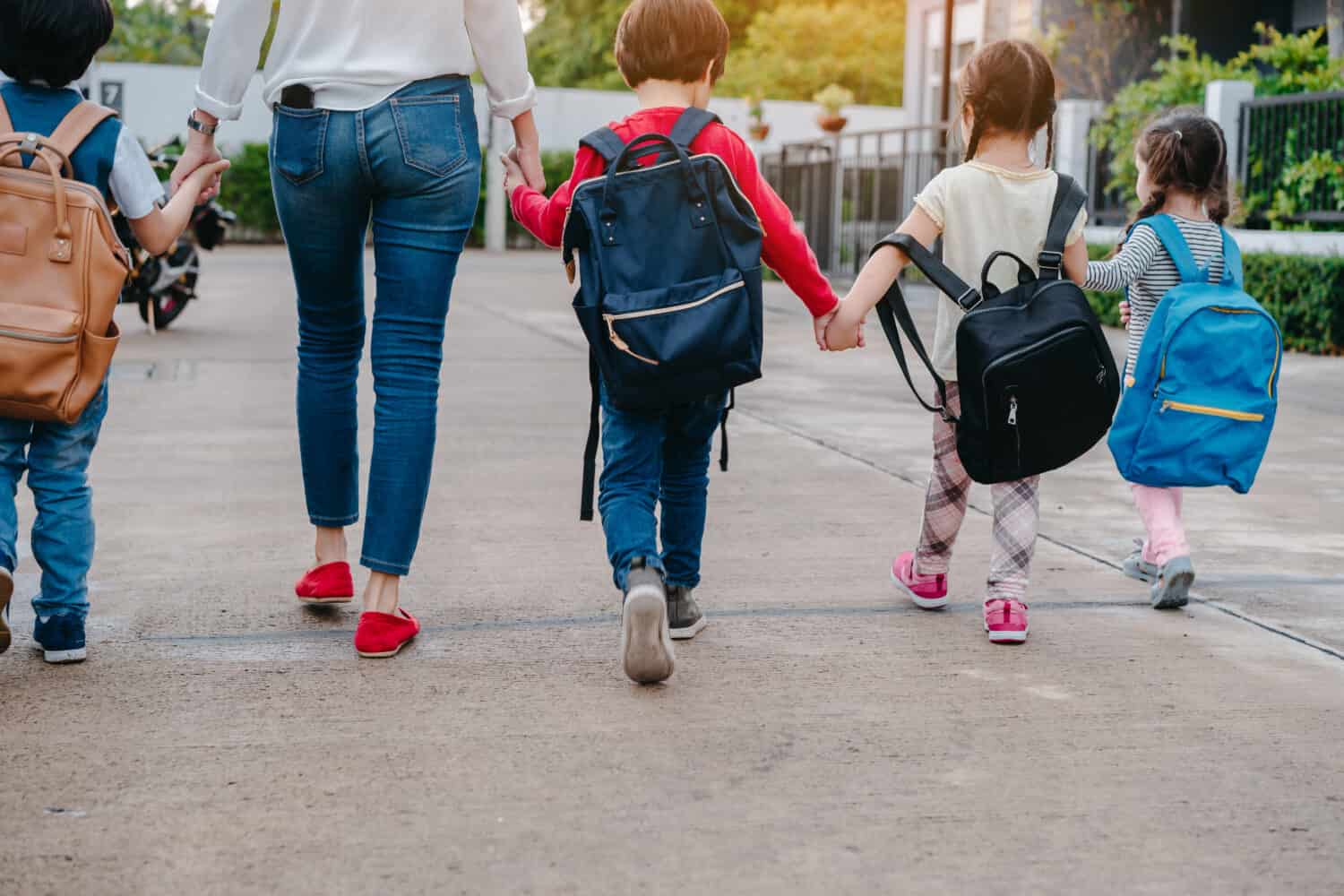 Mount Royal Academy
26 Seven Hearths Lane, 03782, Sunapee
Yearly tuition: $7,000
Mount Royal Academy is a Catholic private school that provides students with a liberal arts education. It opened as an elementary school in 1994 but evolved into a K-12 school that now averages about 200 students per year.
Mount Royal provides financial assistance through a program called FACTS. Families applying for financial aid will need to complete the application by March 31st of the current year. Parents are given the option of monthly installments, two installments, or pay in full.
Families who apply for financial aid through FACTS are required to apply for New Hampshire's Children's Scholarship Fund. Scholarships are awarded to students facing the highest financial need as well as metrics like the amount of money available in the scholarship fund.
The school is broken down into four categories.
There will also be additional fees for uniforms and textbooks. Mount Royal Academy might be a good choice for parents looking for both a faith-based and liberal arts education. It also offers a variety of financial aid options.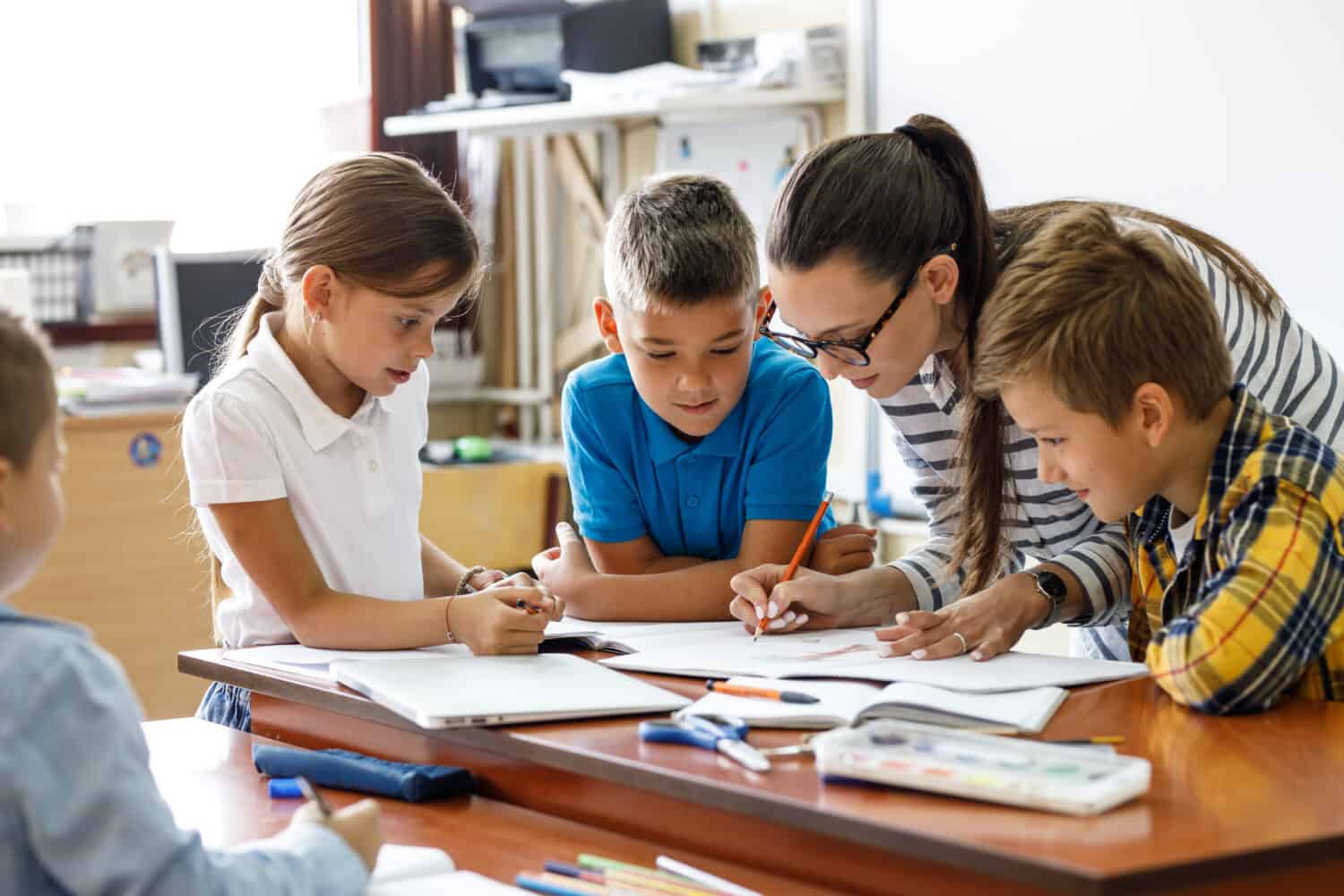 Dublin Christian Academy
106 Page Road, 03444, Dublin
Dublin Christian Academy is a K-12 day and Christian boarding school accredited by the American Association of Christian Schools. While the cost per year is steep, the academy offers a variety of financial aid options.
For families with income up to 300 percent of the poverty level: Education Tax Credit Scholarship
For families with income up to 350 percent of the poverty level: Education Freedom Accounts
For families with income higher than 350 percent of the poverty level, non-residents, or otherwise ineligible for state scholarships: Multi-child discount (regular tuition for the first child, 25% off tuition for each sibling enrolled, and financial aid assistance through the Dublin Christian Academy Annual Fund
In addition to these financial options, Dublin Christian Academy also accepts scholarships through the Children's Scholarship Fund.
For elementary school grades, the school also provides a list of supplies that each student will need, including a water bottle, tissues, markers and paint, and glue sticks. Students in grades five through twelve will also be assigned a Google's G Suite for Education account, where they receive important updates about their grades and assignments.
Woodland Community School
809 Brook Road, 03574, Bethlehem
Woodland Community School is a tiny private school founded in 2002. It only averages around eighteen students a year and has an unusual curriculum featuring programs entitled "Math Workshop," "Drop Everything and Read," and "Literacy and Journey of Discovery." They also incorporate time for students to spend in the community and seasonal activities such as horseback riding and volunteering on a farm.
The school does offer tuition assistance, but there is very little information on its website. Parents will need to submit the Parent Financial Statement through School and Student Services for Financial Aid form.
Sant Bani School
19 Ashram Road, 03269, Sanbornton
Sant Bani School is an independent private school that opened in 1973. It was originally connected to the Sant Bani Ashram, however, although they have a friendly relationship, the school and the ashram are now separate entities. The school encourages children to learn at their own pace rather than focusing on metrics.
There are three programs for preschool through middle school students.
The Little Swans Preschool Program offers two, three, or five full or half-day sessions for children. Children will participate in individual and group activities and spend time in the spacious outdoor surroundings.
The Elementary Program groups children into teams K-2 and grades three through five. The class size is usually around fifteen students. Students are exposed to a variety of learning styles, including hands-on activities, cross-curriculum integration, and off-campus experiences.
The Middle School Program helps students in grades six through eight begin the transition to the high school of their choice. Middle students study traditional subjects, while also working on-campus jobs like tutoring younger children.
For grades kindergarten through eighth grade, tuition is $10,500 per year. Parents should plan to pay a $500 deposit at the time of enrollment. The school does accept financial aid through the FACTS program. The school also awards $275,000 per year to its students, but students who enroll mid-year must wait until the following year to apply.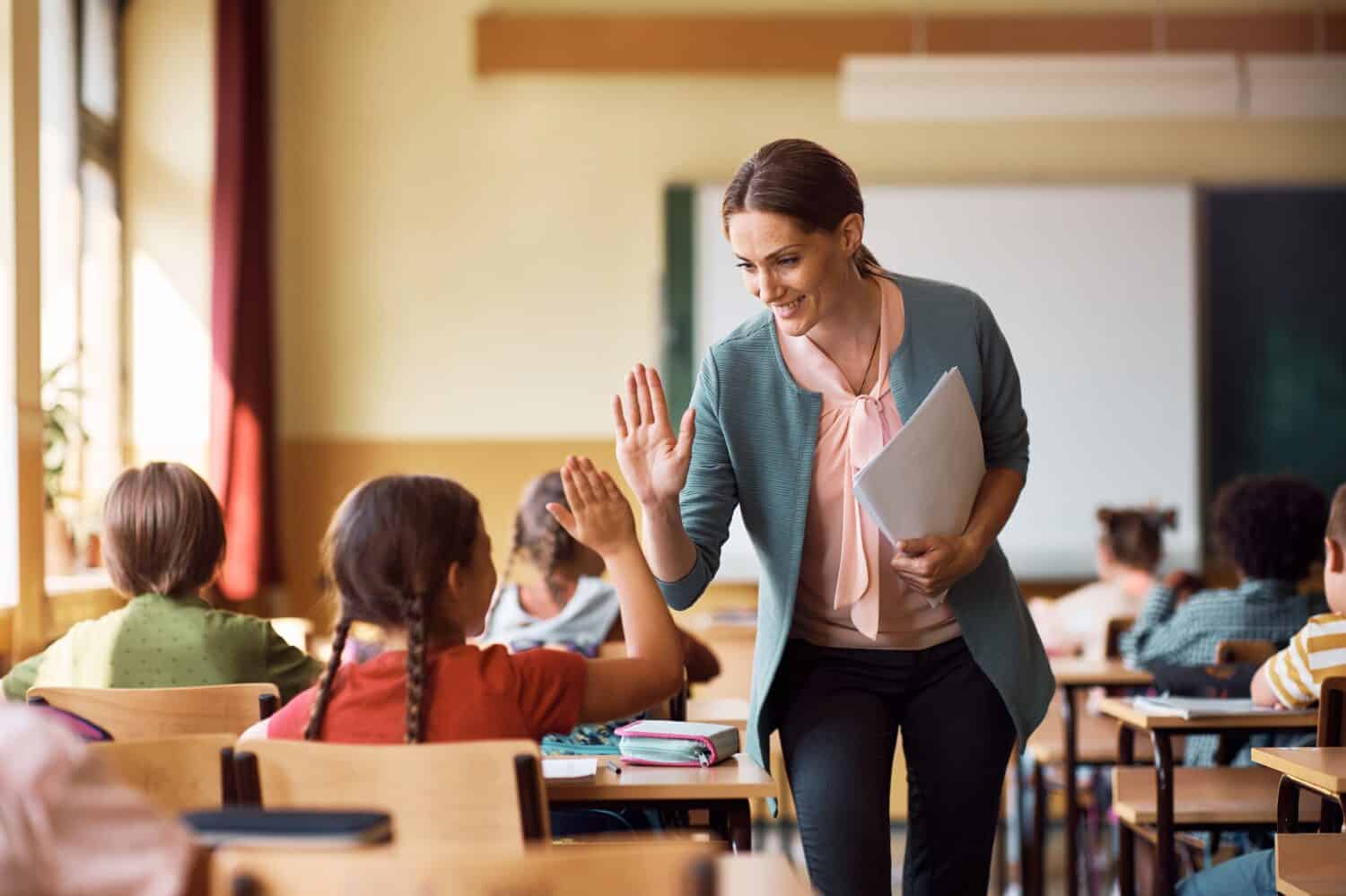 High Schools
| Institution | Tuition per year |
| --- | --- |
| The Derryfield School | $39,000 |
| Phillips Exeter | $61,121 |
| Tilton School | $50,604-64,789 |
Table showing private high school tuition fees
The Derryfield School
2108 River Road, 03104, Manchester
Price: 39,000
The Derryfield School hosts students in grades six through twelve. The co-ed academy averages about 420 students per year with an average of 40:4 teachers. They offer many AP (Advanced Placement) classes for which students can receive college credit while still in high school. This can save money later on.
Derryfield offers AP classes in the following subjects.
AP Biology
AP Calculus
AP Chemistry
AP Computer Sciences
AP English Language and Composition
AP English Literature
AP Latin,
AP Physics
AP Spanish Language and Culture
AP Statistics
AP United States History
Derryfield offers an equitable tuition program, which can offer reduced tuition based on the family's income. The school provides three million in financial aid to need-based students, even covering expenses like textbooks, lunch, and computer technology.
However, their need-based aid is drained quickly, so it is important to apply early in the application process.
Tilton School
30 School Street, 03276, Tilton
Price: 66,925
Founded in 1845, Tilton School averages about 220 students from nineteen states and twelve countries. The school has a 150-acre campus and a rigorous academic program. In addition to regular coursework, extracurricular activities are essential. For arts and music, the school boasts a literary magazine, an arts festival, and a theater program that puts on productions each semester. Students interested in leadership will enjoy the Entrepreneurship Club, Student Government, and the World Community Partners Group. Athletics are not neglected as evidenced by Tilton's hockey, skiing, and snowboarding programs.
With tuition averaging over 66K per year, fifty percent of students attending Tilton receive financial aid. Financial aid can be received through need-based aid, merit scholarships, and education loans. Tilton School manages financial aid requests through the School and Student Services (SSS) portal, where applications should be submitted beginning in October until February 1 for priority consideration.
Phillips Exeter Academy
20 Main Street, 03833, Exeter
Cost: 61,121
Founded in 1781, Phillips Exeter Academy is the oldest school on this list. It is also one of the most selective, admitting only ten percent of the students who apply. However, over fifty percent of their students receive financial aid and families making less than 75K per year pay no tuition at all. The school website has a detailed financial aid page detailing how to apply.
There are two payment plans to consider for families who cannot pay the full amount by July 1st.
Two payments: Half is due July 1 and the remainder Nov. 1.
Ten payments: Monthly payments are due beginning May 15 and ending February 15.
Over 450 courses are offered in eighteen subject areas, offering students a variety of coursework to choose from. Phillips Exeter also has a diverse student body. Their commitment to diversity is part of the school's coursework and inclusive learning environments. Students have the opportunity to explore topics like Bioethics, The Harlem Renaissance, and The Mathematics of Social Justice.
Phillips Exeter Academy has a large sports program. The school has teams for lacrosse, water polo, wrestling, field hockey, and volleyball. It also has an impressive selection of athletic facilities for training. Athletes have access to the Thompson Field House, the Saltonstall Boathouse, and the Downer Family Fitness Center, just to name a few.
Many famous alumni came from Phillips Exeter Academy, including Facebook founder and CEO Mark Zuckerberg, authors John Irving and John Knowles, and Pierre S. Du Pont, President of both Du Pont and the General Motors Corporation.
Colleges
Colby-Sawyer College
541 Main Street, 03257, New London
Price: $47,454
Located in central New Hampshire, Colby-Sawyer College is a private college that blends a liberal arts education with professional experience. US News and World Reports ranked the college second in undergraduate teaching in the United States and number nine among regional colleges in the northern United States. On average, 788 students attend Colby-Sawyer College, so most classes have fewer than twenty students. Nursing and Business Administration are two of the most popular majors at the school. Field studies and study abroad programs are offered to students ready to gain hands-on experience in their majors.
Unlike many colleges, the cost to attend Colby-Sawyer College is the same for both in-state and out-of-state students. Most students live on campus, which adds an additional $15,891 to the cost, and other fees for textbooks and other fees average to around $2,800.
The good news is that 100% of undergraduate students received grant aid in recent years. An aid calculator is available on the college's website to assist families in estimating both the amount of scholarships and grants they might qualify for as well as the out-of-pocket cost.
Dartmouth College
Dartmouth College, 03755, Hanover
Price:
Founded in 1769, not only is Dartmouth one of the oldest colleges in America, but it is also one of eight Ivy League schools in the country. Because it is an Ivy League school, it has a reputation for academic excellence and cutting-edge research in the fields of medicine and technology. The Thayer School of Engineering and the Tuck School of Business are highly regarded in their respective fields. Graduates from Dartmouth will also benefit from the school's robust alumni network, which could open doors later in their careers.
Here is a breakdown of tuition and fees for Dartmouth College.
Tuition: $63,684
Fees: $2,055
Housing: $11,418
Food: $7,591
Books, Course Materials, and Supplies: $1,005
Miscellaneous costs: $2,040
Health Insurance (required): $4,163
Computer package: $1,700
So, that's a total of $93,656 per year.
However beginning in the 2022-2023 school year, Dartmouth created the No Loan Initiative Program, where no loans are included in the financial reward awarded based on a student's demonstrated need. So families and students will no longer have to pay off outrageous student loan debts to pay for an Ivy League education.
Dartmouth also offers students other types of financial aid to cover tuition costs, including work-study programs, scholarships, and children of veterans may qualify for coverage of the student's entire tuition under the Yellow Ribbon Program.
Final Thoughts
Private schools in New Hampshire, like all private schools, come with their own set of pros and cons. These more expensive schools may offer rigorous academic programs and higher standards, but private schools are less regulated than public schools. While this allows more flexibility in curriculum choices, it could also mean less oversight and accountability. Private schools usually have better libraries and more up-to-date technology than public schools but may offer less specialized courses overall. While these schools focus on individual development, they are sometimes criticized for their lack of diversity. Some of these schools will be unable to offer comprehensive special education classes, while public schools are legally obligated to provide special education services. Ultimately, each family will have to look at their child's needs and the family budget and decide what is best.
The image featured at the top of this post is ©Monkey Business Images/Shutterstock.com.