Are you considering sending your child to one of Boston's many affluent private schools? Are you wondering if the cost of a rich private school means a better education for your child? Parents consider private schools for various reasons, including academic excellence, specialized teaching programs, religious beliefs, and safety. However, rich private schools vary widely in educational philosophies, resources, and tuition, sometimes making it challenging to choose the best school. We will examine some of the most expensive schools in the Boston area and consider what each school offers students in return.
For this article, a "rich" school is a private school with ample funding through tuition and endowments. Schools with more funding typically offer modern facilities with state-of-the-art technology, better-educated and better-paid faculty, and a solid academic reputation. This term doesn't necessarily imply that the schools are better than less-funded public schools. However, they do have advantages that less-funded schools do not. It is also important to note that tuition figures may change over time.
The 6 Richest Schools in Boston: An Overview
In Massachusetts, the average tuition for private PK-12 schools is $24,851 per year. Private elementary school costs average $21,920 per year, whereas private high school tuition averages $36,614 annually. However, the average tuition cost for expensive private schools in Boston is $35,072, significantly higher than the state average. Roughly twenty-four percent of private schools in the city are religiously affiliated, most commonly Catholic or Christian.
And, of course, Boston is famous for its many impressive private colleges and universities. Some of these universities are highly competitive and difficult to be accepted into, which may explain why Boston private schools are not only more expensive but solidly focused on college preparation. We will begin by exploring elementary and high schools before moving on to some of the area's best-known private colleges.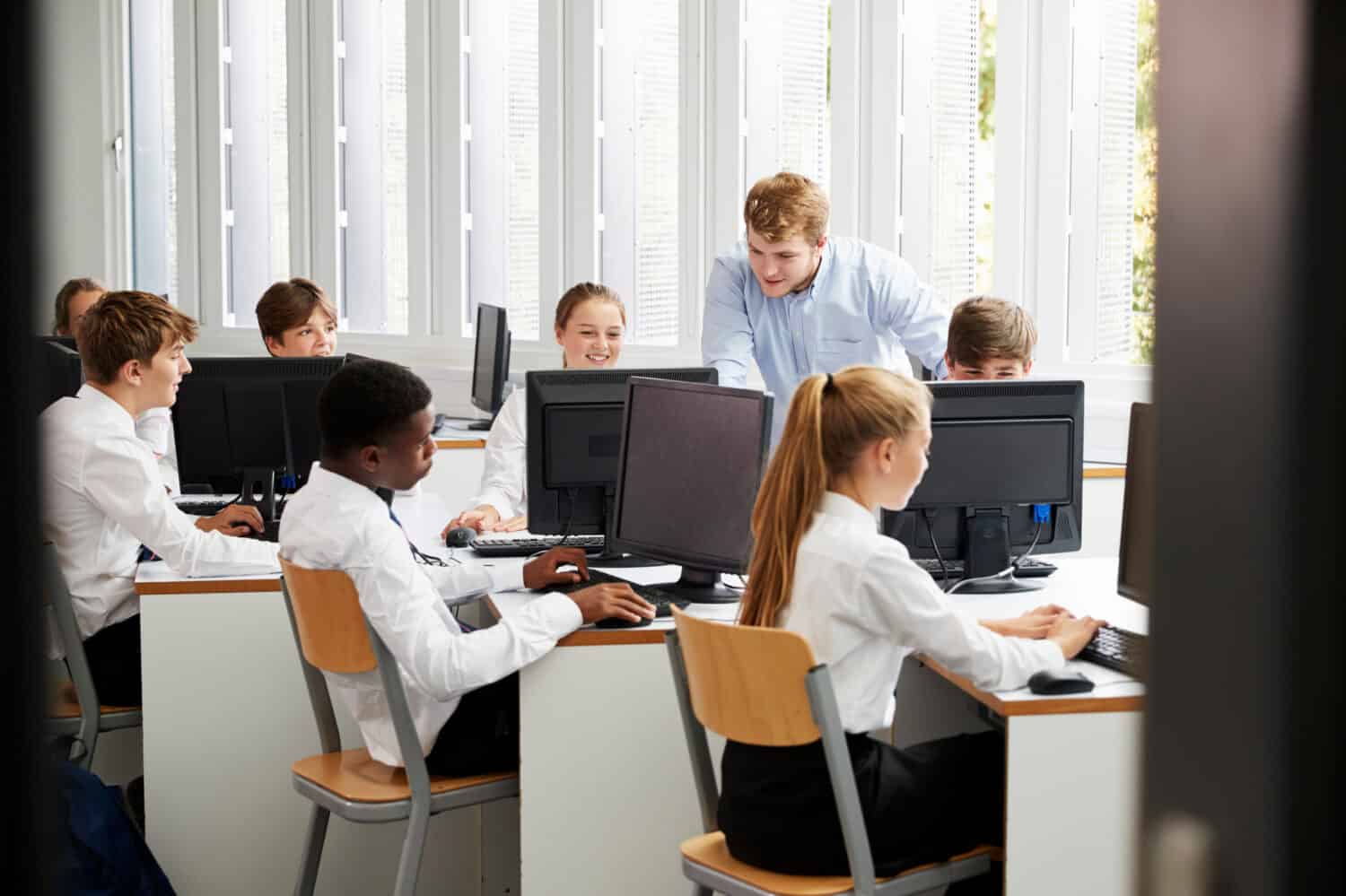 The 6 Richest Schools in Boston: Elementary Schools
For the 2023 school year, eleven private elementary schools serve 2,367 students in Boston, MA. The average acceptance rate is fifty-seven percent, lower than the Massachusetts private elementary school average of seventy-four percent. This means that even at a young age, enrolling a child in a wealthy private school can be competitive. Let us take a closer look at two of the top-rated private schools in the city and see what they offer students.
Kingsley Montessori School
26 Exeter Street, 02116
Tuition: $32,990 – $41,070
Kingsley Montessori School is one of the state's top-rated private elementary schools. With an average class size of eighteen students, it currently enrolls roughly 300 students from preschool through sixth grade. This independent school resides in two historic buildings in the Back Bay neighborhood of Boston. Tuition varies by grade level, but some financial aid is available.
In addition to a specialized education program, Kingsley Montessori School offers private music lessons and summer school programming. Four themes run through all of the school's programming.
Independence
Mixed-Aged Groups
Self-Guided Learning
Respect and Courtesy
The school operates on a three-year academic cycle, meaning each child stays in the same class for three years to establish a routine and provide consistency. Younger students engage with older students, who act as classroom leaders. Additionally, there are two teachers per classroom. Moreover, over seventy percent of teachers hold advanced degrees. The student engagement, classroom consistency, and two faculty members per classroom enable Kingsley Montessori to provide an above-average elementary school experience for each child.
St. John School
9 Moon Street, 02113
Tuition: $ 7,760 – $13,090
While it originated as a school that served Boston's immigrant population, St. John School is now a private Catholic school that serves grades PK-8. Located on North Square in Boston's historic North End neighborhood, this private school is proudly diverse, serving students from all areas of the city. With twenty-one teachers and approximately 290 students, classes average fourteen students per teacher. Courses include Chinese and Italian language, coding, music lessons, dance, and drama.
Tuition varies by grade level. Additionally, the school offers two payment installment plans to help families with tuition costs. Financial aid is also available on an individual basis. Families should also plan to participate in the school's fundraising efforts each year.
The Six Richest Schools in Boston: High Schools
Five private high schools in Boston serve just over 1,300 students during the 2023 school year. These schools offer rigorous college preparatory and athletic programs and promise students high SAT scores and a fast track to college. They also have competitive acceptance rates and pricey tuition. Let us look at two of the wealthiest high schools in Boston and see what they provide for the money.
Commonwealth School
151 Commonwealth Avenue, 02116
Tuition: $55,400
Commonwealth School is considered one of the best private schools in Boston for many reasons, including that it has the highest average SAT scores and boasts that one hundred percent of its students go on to college. It also has a student-teacher ratio of 4:1, well below the national average of 13:1. Moreover, the school offers a dizzying array of college preparatory courses, including theoretical calculus and modern European history. The school also boasts an impressive alumni, including author Ottessa Moshfegh and actor Hamish Linklater.
The school granted 1.2 million in financial aid for the 2023-2024 school year, with most awards averaging $40,200. However, because the tuition is much higher than other schools, families will still be expected to pay $15,000 or so in tuition per year. Commonwealth offers technology grants to eligible families to alleviate some of these costs. The school also provides students with travel scholarships, discounted standardized testing, and discounts on public transportation.
The Newman School
247 Marlborough Street, 02116
Tuition: $32,000 – $40,600
Serving grades seven through twelve, the Newman School is an international boarding school that accepts students from all over the world. Located in the Back Bay neighborhood, the school attempts to give its students a college-like experience that fosters independence. Moreover, this school offers an impressive number of college preparatory classes and high SAT scores.
The Newman School offers an abundance of clubs and activities to its students, including Robotics, Gender Equality, A Capella group, and Model UN. Rowing and boating are two favorite student athletic activities. Additionally, students may play basketball, volleyball, or tennis.
Financial aid is available on an individual basis. Returning students are given priority financial aid assistance. Older students who plan to attend college and Newman families who experience unexpected financial hardship also receive first priority. Families seeking financial aid apply via the Clarity application on the school's website.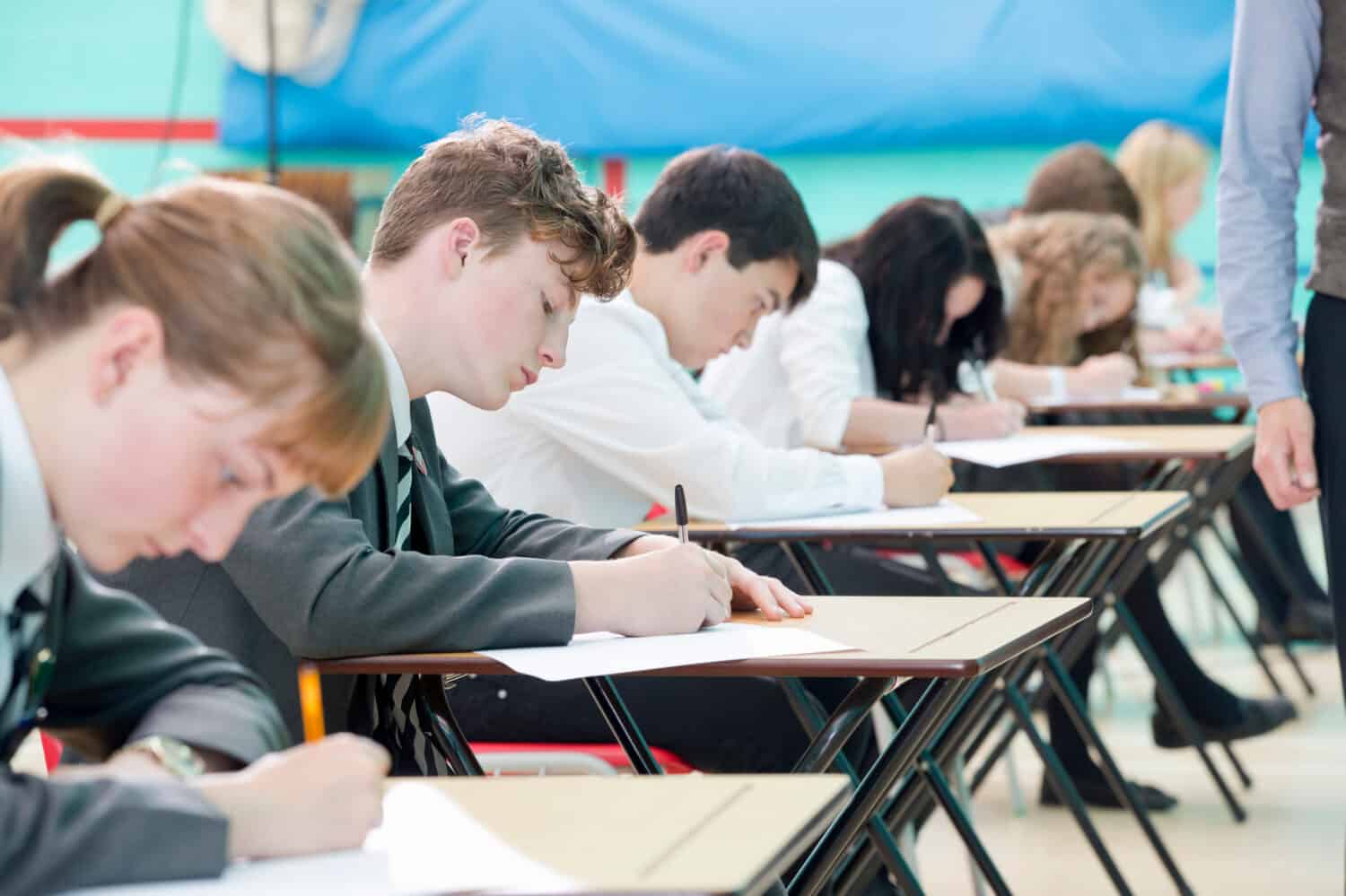 The Six Richest Schools in Boston: Colleges
Boston is a famous college town. Nine ranked colleges within a fifty-mile radius of the city draw students from all over the world. The most notable private college and one of the top-ranked colleges in America is Harvard University in nearby Cambridge. The Massachusetts Institute of Technology (MIT) is also located in Cambridge.
While they are separate cities, Cambridge is closely connected geographically and culturally to Boston. The two cities share many resources, including public transportation systems. Cambridge and Boston are often considered part of the greater Boston metropolitan area, and many people commute between the two cities for work and education. So, let us look at two of the area's (and the country's) best-known private schools: Harvard and MIT.
Harvard University
Massachusetts Hall, Cambridge, MA 02138
Tuition: $79,450
Harvard University is currently ranked #3 among the best national universities. (Harvard is actually tied with Stanford University in California.) Even the name Harvard brings an Ivy League education to mind; such is its impressive reputation. For this reason, it is also one of the most challenging schools to be accepted to, as the acceptance rate is only three percent.
So, what are some of the benefits of a Harvard education? It is currently ranked number one in the following disciplines: Biology, Math, Chemistry, and Economics. Harvard University is ranked number two in Religious Studies and Political Science. Its professors also rank as number two on the list of colleges with the best faculty. The list of famous alums would be impressive but too long to list here. Suffice it to say it includes eight presidents.
Harvard's campus is famous for its historic architecture and views of the Charles River. It is home to a vast network of libraries and research facilities. Near the college, Harvard Square is a bustling and popular area filled with restaurants and shops.
Harvard University recently instituted a program where families with annual incomes less than $85,000 will not pay tuition for their child attending Harvard. They also offer many grants, scholarships, and parent and student loan options. Interested families should research financial aid on the Harvard website.
The Massachusetts Institute of Technology (MIT)
77 Massachusetts Avenue, Cambridge, MA 02139
Tuition: $79,454
The Massachusetts Institute of Technology (MIT) currently ranks above Harvard at the number two position of best private universities in America. Additionally, MIT placed first in five out of ten engineering disciplines. It also placed first in four of ten computer science disciplines. And it remains America's number two undergraduate business program.
With those numbers, it is no surprise that MIT boasts one of the world's best faculties, including faculty who are leaders in their respective fields, particularly in the areas of biotechnology, renewable energy, and artificial intelligence. This private university profoundly impacts society with its advancements in medical and computer science.
In addition to its advances in many fields, the university also has a vibrant student body and social life. MIT offers students many unique cultural and extracurricular activities. Students not only have access to state-of-the-art facilities on the MIT campus but also have access to Harvard and other research facilities. Its alum network is vast and influential.
Naturally, this all translates to expensive tuition. However, MIT provides ample financial aid, including covering the full cost of tuition, for students demonstrating financial need. Scholarship funding ensures accepted students whose families make less than $140,000 can attend MIT tuition-free. Thirty-seven percent of MIT students currently attend tuition-free.
Nearly sixty percent of students receive a need-based scholarship from MIT. Eighty-five percent of their students attend school with no student loan debt. More specific financial aid information is available on their website.
In Summary
Rich private schools in Boston, Massachusetts, offer students unique academic and personal growth opportunities. Renowned for their excellent faculty and cutting-edge facilities, they provide students with a superior education at a significant cost.
The commitment to academic excellence is evident in schools like Commonwealth School or Newman School, which focuses on college preparation for its students. This focus on academics is undoubtedly due to the abundance of impressive private universities in the area, like Harvard and MIT, which have highly competitive acceptance rates.
Students with a private school background have a better chance of entering rigorous colleges than those attending schools with less funding and less college prep work. Moreover, they also have a better chance of entering the job market via school experiences and networking. There is much to consider when deciding upon your child's educational track. Despite the apparent benefits, families must consider all options to make the best-informed decision.
The image featured at the top of this post is ©zimmytws/Shutterstock.com.