Located in the heartland of the United States, Oklahoma is famous for Route 66, man-made lakes, and delicious fried okra. "The Sooner State" also offers a full range of educational opportunities for families, including wealthy private schools. For families living in Oklahoma City, the state capital and largest city, there are several wealthy education options to consider.
While public schools provide a well-rounded education, some families prefer affluent schools that offer smaller classes, state-of-the-art facilities, and professional development opportunities. However, with private schools in Oklahoma averaging $6,837 per year, this is quite a financial investment, one that should be considered carefully.
What do we mean by "rich" schools? Private schools receive donations and endowments, so they spend more money per student when compared to other schools. Affluent schools can afford modern amenities, advanced courses, and ample extracurricular activities. However, it is important to note that because students in less affluent schools do not have access to the same resources, there are concerns about the educational disparities created by affluent schools. With that cautionary note, let's look at some of Oklahoma City's richest schools.
Elementary, Middle, and High Schools
Casady School
9500 N Pennsylvania Avenue, 73120
Cost: $8,770-$24,850
Grades: PK-12
The Casady School is currently rated number one in three categories.
2023 Best Private High Schools in Oklahoma
2023 Best Prep Private High Schools in Oklahoma
2023 Best Private K-12 Schools in Oklahoma
With these ratings, it's no surprise that the school has a fairly competitive acceptance rate, accepting roughly sixty percent of applicants. The Casady School also excels in other areas. Founded in 1947, they are the oldest private school in the state. Their students have the highest average ACT private school scores in Oklahoma. Additionally, they offer more sports than any other private school in Oklahoma.
Tuition rates vary depending on the grade of the child.
Pre-Kindergarten – $8,770 -16,670
Kindergarten $16,670
Grades 1-4 (Lower Division) $ 18,885
Grades 5-8 (Middle Division) $ 22,140
Grades 9-12 (Upper Division) $ 24,850
Additional fees include a $400 enrollment fee and lunch fees that range from $1,050-$1,355 for the school year. Tuition rates increase about three percent per year.
Financial aid typically covers about eighty percent of tuition costs. Merit scholarships are available through the Ledbetter Scholars and the Malone Scholars programs. Since Casady is an Episcopalian-affiliated school, a tuition discount is offered to children of the clergy. Finally, the school has a financial aid committee that considers each applicant's situation. Furthermore, the school awards 1.8 million dollars of financial aid to roughly twenty percent of its students each year.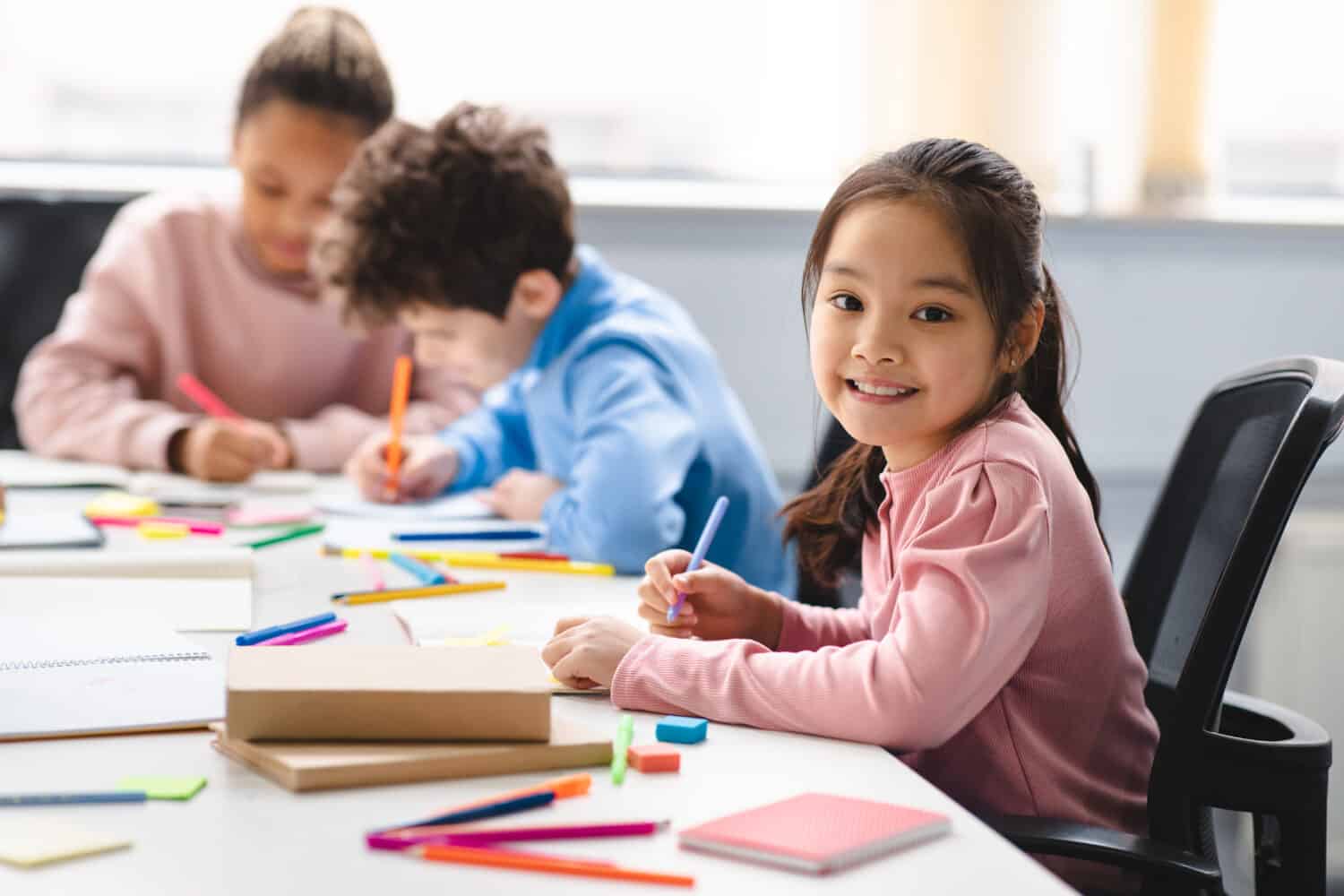 Heritage Hall
1800 NW 122nd Street, 73120
Cost: $11,150-$27,850
Grades: PK-12
Heritage Hall sits on a 110-acre campus and serves just under 950 students. Founded in 1969, the school has an average class size of thirteen students and offers a number of college prep options, including fifteen Advanced Placement (AP) classes. Like Casady School, it has a large sports program, including baseball, basketball, golf, soccer, tennis, and track.
Applying to Heritage Hall is a lengthy process. First, an online inquiry form and an online tour are suggested. After applying, students complete admissions testing. Admission applications include previous report cards, teacher recommendations, social assessments, classroom observations, and verifications of good standing. Additionally, students should plan to spend a day shadowing another student at the school. Finally, the admissions team makes their decision, and a meeting with the family is scheduled.
Tuition rates vary depending on the child's grade level.
Preschool – $11,150 -$17,975
PK -$15,975 – $17,975
Grades K-4 – $17,975
Grades 5-6 – $18,850
Grades 7-12 – $23,650
Additional costs include Educational Support Services (ESS), textbooks, and school lunches. Heritage School offers annual and monthly tuition payment plans. Additionally, need-based tuition assistance is available through the Financial Aid Service (SSS). Families should plan to re-apply for tuition assistance each year.
Crossings Christian School
14400 N Portland Avenue, 73134
Cost: $10,470-$11,350
Grades: PK-12
Crossings Christian School is a top-rated Christian school, ranking in the top twenty percent of schools in the state. Ninety-nine percent of its graduates go on to college. It also receives high ratings because of the numbers of teachers there who have advanced degrees.
Crossings Christian School has many extracurricular activities, including a number of arts and music programs like band, theater, and visual arts. Additionally, the school has a large athletic program. It boasts an enormous campus of approximately 250,000 square feet (about twice the area of a Manhattan city block).. The campus has a performing arts center, a stadium, and tennis courts. Moreover, this school is so large that a campus map is needed.
While the school uses a rolling admissions process, applicants apply early, sometimes as much as a year in advance. Moreover, since it is a Christian school, it requires at least one parent to be of the Christian faith. Additionally, the admission process is involved, requiring a $100 application fee, school transcripts, student testing, and a parent interview. Parents pay tuition in full or set up a payment plan with the school.
Crossing Christian School tuition costs vary. Additionally, a $400-$600 reenrollment fee is required to secure the child's place at the school each year. An independent organization evaluates financial aid requests. The most financial aid compensation a family can expect is eighty percent of tuition costs. Furthermore, families pay tuition in full, by semester, or in monthly payments.
St. Eugene Catholic School
2400 W Hefner Road, 73120
Cost: $5,490 – $8,190
Grades: PK-8
St. Eugene Catholic School is a small school with approximately 331 students and an average classroom size of about thirteen students. The curriculum includes a service-learning program where each grade focuses on a community-related theme such as poverty, world hunger, civil rights, and homelessness. Additionally, students participate in enrichment clusters where they take electives in topics such as gardening, coding, starting a business, filmmaking, and carpentry. This is in addition to the core curriculum of religious activities and academic studies in reading, math, science, and social studies.
The average cost for students is $8,000 per year, but active parishioners who meet the eligibility requirements receive a subsidized tuition rate. Additionally, each year there is a reenrollment fee that varies depending on which month the family reenrolls their child. Families with more than one child attending receive a multi-student discount. If tuition is paid in full, tuition is reduced by three percent.
Finally, financial aid is available. An outside program determines the eligibility and amount of aid received. All applications for aid must be submitted by April 15th each year.
Destiny Christian School
3801 SE 29th Street, 73115
Cost: $5,100
Grades: PK-12
Destiny Christian School is a private school that receives high marks in both academics and diversity. While the state average for students of color attending private school is twenty-five percent, thirty-eight percent of the student body are students of color. College prep is a major emphasis, and ninety-nine percent of students go on to college. Moreover, extracurricular activities include both athletics and arts. Completed in 2009, the school's new facility complex offers fine arts classrooms, specialized learning labs, and a new gymnasium.
In addition to the standard tuition rates, a non-refundable registration fee of $100 is required to complete the student application. Families applying to the school must complete an interview. Also, families pay a technology fee and should expect additional textbook fees.
Antioch Christian Academy
3616 SW 119th Street, 73170
Cost: $2,000 – $5,550
Grades: K-8
Established in 1996, Antioch Christian Academy is a K-8 school with a student/ratio of 9:1. Over seventy-five percent of the teachers hold advanced degrees. The school uses Christ-centered resources and a bible-based curriculum. Additionally, students complete coursework at their own pace. However, the school's only athletic program is archery, and few extracurricular activities are offered. Students study American sign language, art, drama, music, and physical education in addition to their basic coursework.
Antioch Christian Academy's tuition rates vary depending on the grade level. Payment options include one payment, two payments, and payments plans ranging from ten to twelve months. In addition to tuition, registration and returning student fees range from $225 – $450. No financial aid information is available for this school.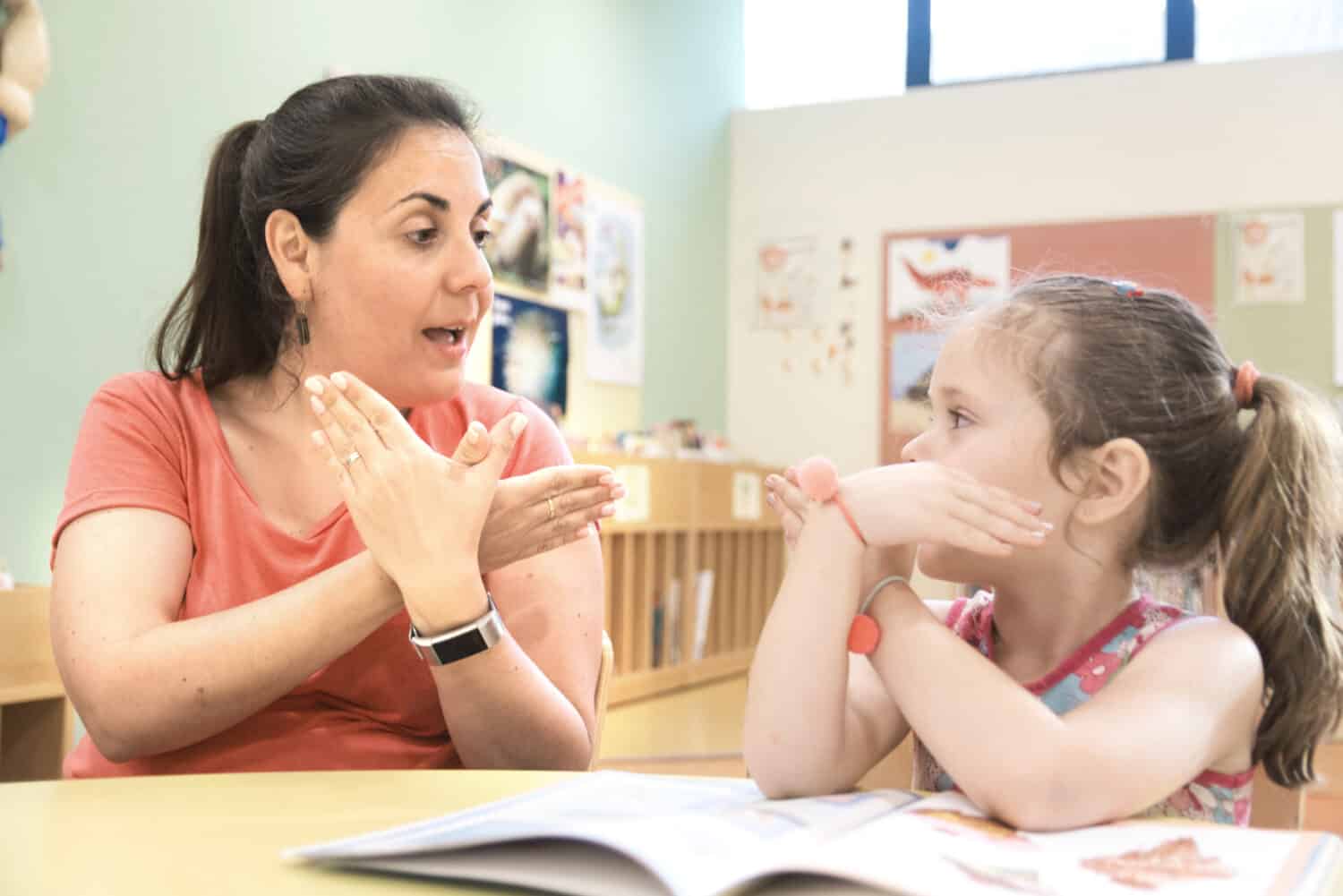 Colleges and Universities
The average private college tuition in the state of Oklahoma is $22,669 per year. With such a significant financial investment, it is crucial to evaluate the school's resources and facilities. Additionally, the college's accreditation, culture, and academic fit also matter. Does the college offer support services such as career counseling, tutoring, and health care? Additionally, graduation and retention rates are important indicators of worthwhile colleges. Considering all these factors will help you make an informed educational decision. So, let's look at a couple of Oklahoma City's most expensive centers of higher learning and see what they offer for the money.
Oklahoma City University
Cost: $32,744
Established in 1904, Oklahoma City University has a 104-acre campus located in the city's historic Uptown 23rd District. Forbes listed the university, which is affiliated with the United Methodist church, as one of the best Christian colleges in America.
The campus has several libraries, including a law library, a music library, and the Dulaney-Browne Library, the school's main library. Eighty percent of classes have twenty students or less. While the university offers a wide range of studies, OCU's school of music, including the Wanda L. Bass School of Music, is highly-regarded. Additionally, the university's emphasis on performing arts programs set it apart from other schools.
The national average for college tuition is $41,568, so Oklahoma City University is cheaper than average. Still, tuition is over thirty-thousand dollars per year. Additional costs for housing, textbooks, and other expenses could add $12,236 dollars to the yearly cost.
It's no surprise that ninety-five percent of students at OCU receive some form of financial aid. Moreover, the average aid received is $21,288 per year, which covers approximately 64.71% of the tuition. When fees, textbooks, and living costs are factored back in after financial aid, the price rises to $25,292. This means that the net cost for a four-year degree at OCU is $131,351.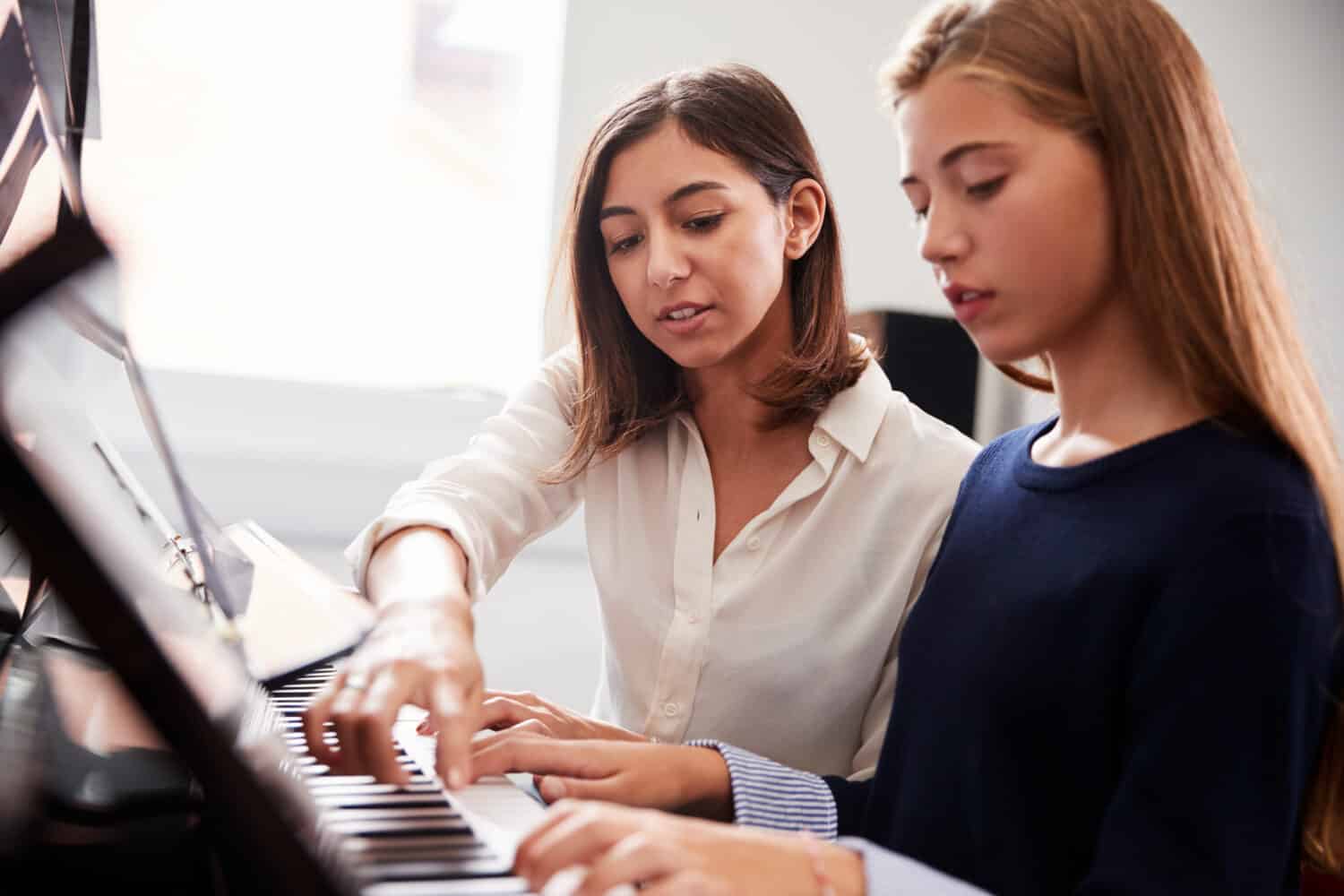 University of Oklahoma-Health Sciences Center
Cost: $7,966-$24,731
The University of Oklahoma-Health Sciences Center is a respected health and engineering school. In the early twentieth century, the center opened as a two-year medical school and evolved into a nationally recognized research center. Students pursuing careers in healthcare or research gain practical experience in the center's state-of-the-art facilities.
The campus includes the Peggy and Charles Stephenson Cancer Center, Oklahoma's only academic cancer study center. The Fran and Earl Ziegler College of Nursing offers comprehensive nursing programs where students experience clinical practice and participate in cutting-edge research. Additionally, students use three libraries, including the Robert M. Bird Health Sciences Library, which houses the largest collection of medical books in the state.
The university offers small classes with an average class size of eight students. Online education and study abroad programs are available. Students receive academic and career counseling, while graduates receive job placement services.
Each of the school's college disciplines have specific application deadlines. Additionally, the center encourages prospective students to apply for Oklahoma residency. Why? In-state residency saves money. For Oklahoma residents, the estimated tuition for four years at the university is $32,943. However, the tuition total is $103,533 for out-of-state students.
Over forty percent of students receive financial aid. However, the average aid amount only covers roughly eighteen percent of the yearly tuition. The university also accepts federal financial aid, such as Pell Grants. The student financial aid office offers detailed information for prospective students on their website.
One Final Note
Choosing a private school in Oklahoma City can be a daunting experience. In addition to the significant cost, these schools offer impressive advantages for students, including smaller classes, new facilities, and a strong emphasis on character development. Rich, or affluent schools, also offer students community service opportunities and extracurricular activities not available at less affluent schools. To make the best choice, select the school that most closely fits with your educational goals, aspirations, and of course, the family budget.