Did you know that some of the oldest schools in Oklahoma City are ancient? Oklahoma City was first established as part of the Oklahoma territories in 1889. In 1890, the counties of Oklahoma were officially drawn, and thus the founding of Oklahoma City. Oklahoma didn't achieve statehood until 1907 by President Theodore Roosevelt. It became the 46th state to enter the union, and although it was one of the last, it is a territory that has been inhabited by humans and societies since as early as 9500 B.C.E. (via Brittanica). While many schools were founded leading up to the official statehood of Oklahoma, the schools that are still functioning in Oklahoma City began a few years after 1907. From public institutions to private educational centers, Oklahoma City has so much to offer. Let's learn more about these ancient institutions.
In this post, you'll learn about some of the oldest schools in Oklahoma City. We'll talk about what these learning institutions have to offer the current-day students of Oklahoma City and discuss their longstanding history. Keep on reading as we deep dive into the many schools of Oklahoma City, many of which have been around for about as long as the State has been in the Union!
Sacred Heart Catholic School
2700 South Shartel Ave. Oklahoma City, OK 73109
The Sacred Heart Catholic School was founded in 1911, a mere 4 years after Oklahoma achieved statehood. The school is still open today and serves students from preschool through 8th grade. The curriculum is centered around the following major subjects: religion, science, computer science, language arts, music, mathematics, Spanish, art, social studies, liturgy, and physical education. All religious curriculum is provided by the Archdiocesan Catholic Schools Office, which is committed to finding the right program to fit the needs of the student body. There's a running club, a cheer club, and a number of athletic offerings. Sports at Sacred Heart Catholic School include soccer, volleyball, basketball, track, and baseball.
Capitol Hill Middle School
2717 S Robinson, Oklahoma City, OK 73109
Capitol Hill Middle School has been open since 1920 and is by far one of the oldest schools in Oklahoma City (via Metropolitan Library System). This middle school offers free meals for students in need, as well as programs outfitted to support any students who may be experiencing homelessness or homelife instability. Capitol Hill Middle School offers a thorough academic curriculum as well as athletic opportunities. No wonder this excellent learning institution has been open and serving the students of Oklahoma City for so long!
Britton Elementary
1215 NW 95th St, Oklahoma City, OK 73114
Britton Elementary opened in 1931 and currently serves students in kindergarten through 4th grade. The school offers a comprehensive academic curriculum as well as a number of extracurricular programs. These programs are intended to provide support in terms of academic endeavors, community involvement, artistic opportunities, and more. Some of these programs include after-school tutoring, a backpacking program, an art club, a musical outreach program, and Scholastic Book Fair. Britton Elementary also offers cutting-edge technological learning resources such as Chrome Books, Smart Board, and World Book Online.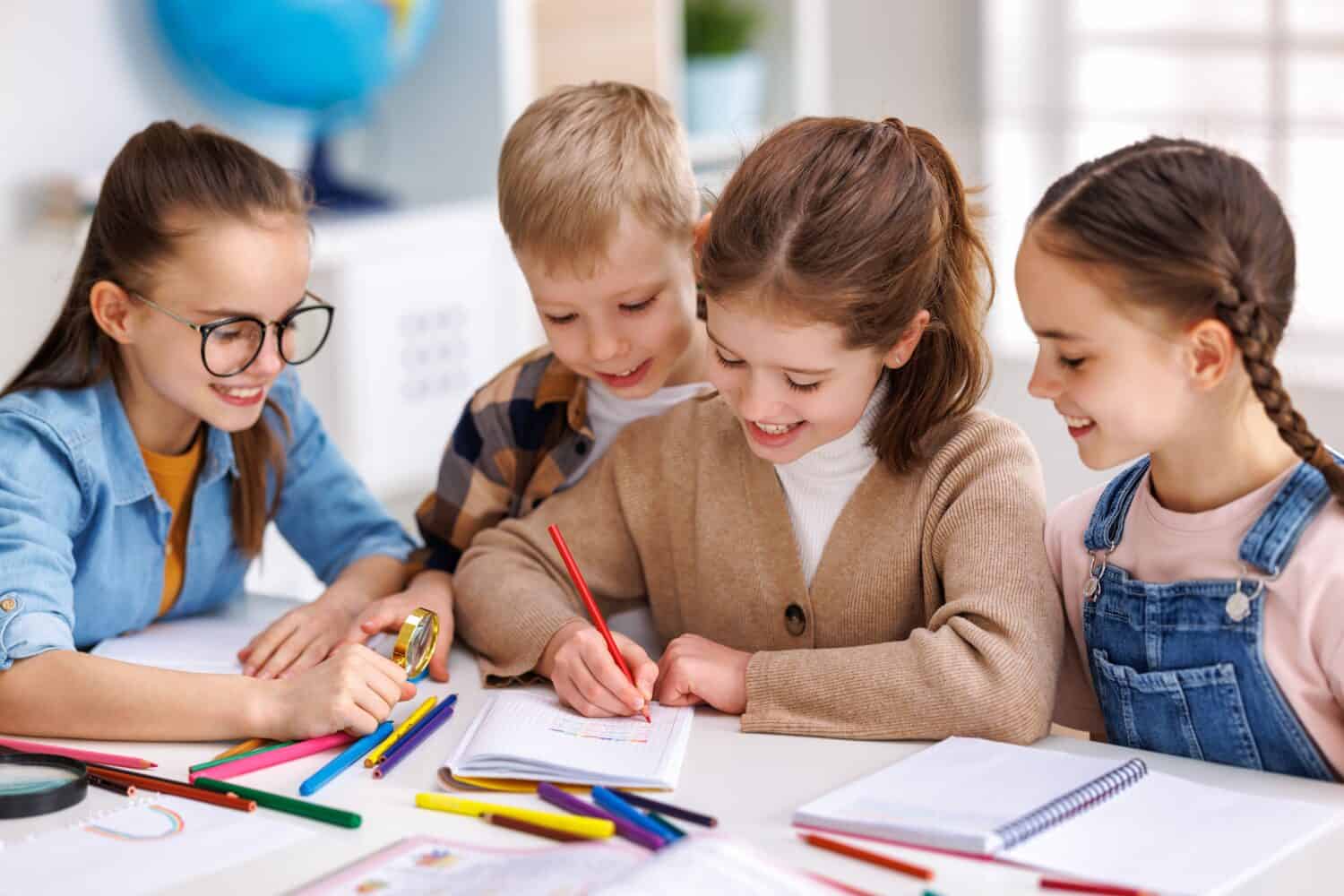 Casady School
9500 N Pennsylvania Ave, Oklahoma City, OK 73120
The Casady School traces back to post-World War II. Opened in 1947, the school was started by Bishop Thomas Casady of the Episcopal Diocese of Oklahoma. The first building opened in February of 1947, making it one of the oldest schools in Oklahoma City. Initially, the school covered 38 acres, which included a boarding school and a chapel. The campus expanded from the 1960s to the late 70s. They erected more buildings, including a theater, the McClendon middle school, a math building, an arts and sciences facility, and an activities center. The Casady School completed the activities center in 2014.
Currently, the Casady School serves nearly 1,000 students in the Oklahoma City area. The curriculum covers a comprehensive education for students in preschool through 12th grade. Academics-wise, the Casady School offers lots of tutoring support and career counseling. The school offers a specialized program called Summer Bridge, which helps students catch up on work they might've struggled with during the school year in the summer. The Casady School offers lots of athletics and artistic opportunities.
Adams Elementary
3416 SW 37th Street, Oklahoma City, OK 73119
Adams Elementary opened first in 1949. Named for John Adams, a unique and resounding figurehead in the establishment of the Declaration of Independence and other historical advents of U.S. history, Adams Elementary continues to provide the students of Oklahoma City with a well-rounded and resourced education. There are all kinds of extracurricular offerings on top of sporting opportunities. Adams Elementary School serves around 400 students. They are open to grades pre-kindergarten to 4th. According to Public School Review, they have one of the highest minority population enrollments in the state of Oklahoma. Class sizes clock in at about 14:1 in terms of student-teacher ratio.
Notable Alumni
Such a historic school should have a few noteworthy alumni. We've found just a few well-known names that attended Adams Elementary:
Orville Moody, Professional Golfer
Wanda Jackson, Singer and Songwriter
Jack Van Pool, Former Quarterback
The image featured at the top of this post is ©Gerson Repreza/Shutterstock.com.