Cowboys, Native American culture, and stormy weather. You may think about this when you think of Oklahoma.
However, aside from the weather and culture in Oklahoma, this state is also home to some of the finest educational institutions in the nation. Oklahoma is recognized for Oklahoma University, Oklahoma State, University of Tulsa, and more educational institutions from kindergarten through college.
The most expensive schools in Oklahoma also have the best educational systems. They have small class sizes, exceptional teachers, and even more exceptional programs. Here's a guide on the best educational institutions in the United States and what they can offer you or your family.
The Most Expensive Schools In Oklahoma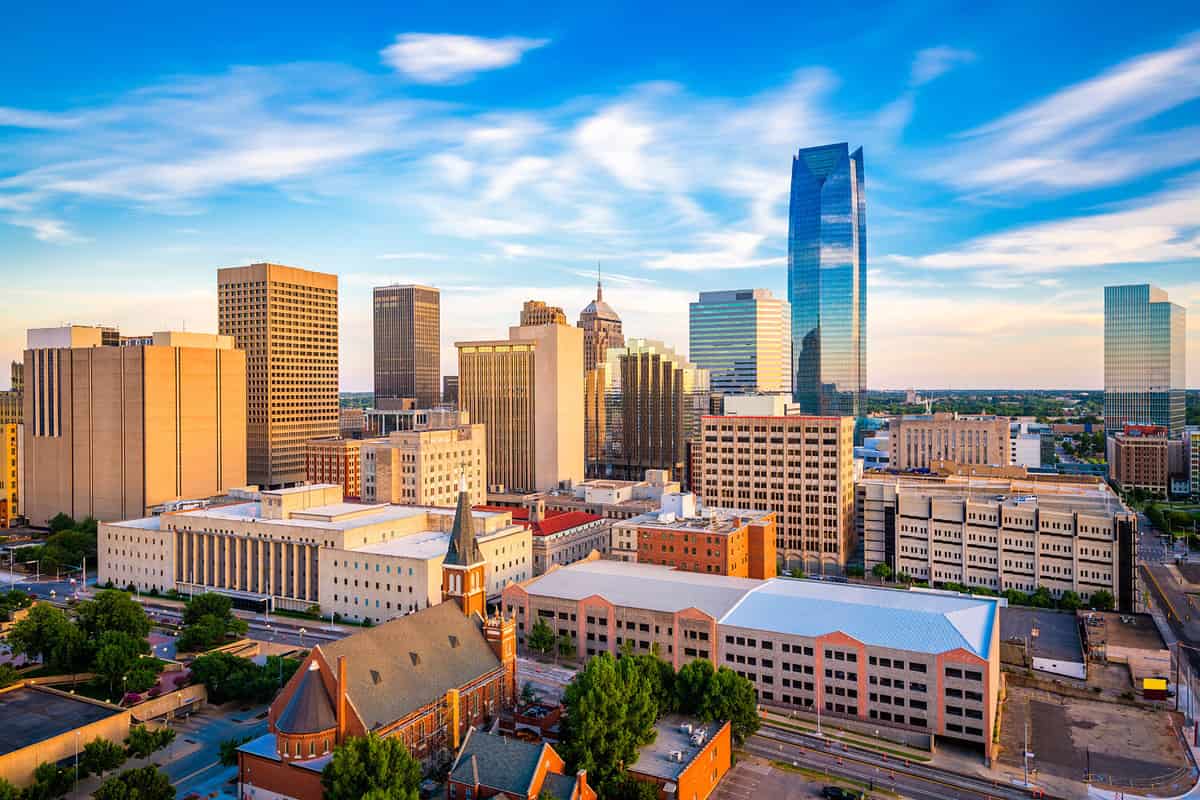 Although Oklahoma ranks no. 43 out of 50 in education in the United States still have some of the best and most expensive schools. The private schools in Oklahoma offer some of the best college prep programs. The colleges themselves also provide some of the best engineering programs. Looking more into these schools shows why they are so expensive and what they can offer individuals and families.
The Casady School is one of the most expensive schools in Oklahoma, depending on grade level. For instance, kindergarten costs roughly $9k, while high school costs around $24k for tuition. One of the things that makes this school unique is how it prepares students for college. Here are some things that make the school stand out:
8:1 teacher-student ratio
122 colleges that accepted Casady School students
80-acre campus
Founded in 1947, Casady School has about 990 students. Each student has a Strategic Academic Plan that helps them thrive at school and in the community. That plan involves Student Wellness, Student Engagement, Durable Learning, Community Engagement, and Skills and Knowledge.
As a Catholic Augustinian school, Cascia Hall Preparatory School is designed for students in grades 6th through 12th. It's also one of the most expensive schools in Oklahoma, with a tuition of $17,000. This is another school that helps explicitly prepare students for college. Here are some notable facts about the school:
16 AP courses
100% of students attend college
1.2 million dollars awarded in tuition
The school also has smaller class sizes, with a student-teacher ratio 10:1. With about 543 students, Cascia Hall Preparatory School focuses on how each student learns the Latin School method. This involves understanding the teaching of the teachings of St. Augustine. They also instill a love of learning for one another and a love of God and his truth.
When it comes to higher education, The University of Tulsa is one of the most expensive universities in Oklahoma, with a tuition of $45,000. The school has about 4,600 students, and the student-to-teacher ratio is about 11:1. Oklahoma's average college graduate rate is 50%; however, the average graduation rate for the University of Tulsa is 72%.
Found in 1894, The University of Tulsa is ranked no—134 among the top colleges and universities in the nation. In fact, it has one of the best petroleum engineering programs in the world. The students are taught in a $16-million-dollar facility that has a drilling simulator.
Here are some of the most notable graduates from The University of Tulsa.
Jim Finks
Steve Largent
Garrett Mills
David Rader
Lovie Smith
Oklahoma Baptist University also belongs on the list of the most expensive schools in Oklahoma, with a tuition of $32,000. Beyond outstanding academic degrees, Oklahoma Baptist University is also recognized for having 33 championships between softball, baseball, basketball, and swimming.
When it comes to rankings, Oklahoma Baptist University is in the top 25 of Regional Universities West, with a ranking of no. 23. The school has smaller class sizes with a student-teacher ratio of 15:1. Although Oklahoma Baptist University is one of the most expensive schools in Oklahoma, it's consistently ranked one of the best Great Value Colleges, considering it's a private school.
Notable alumni to graduate from this Oklahoma Baptist University are:
Mary Fallin
William Pogue
Shane Jett
Oral Roberts
Bobb Hoffman
Oklahoma Has Some of the Finest Educational Institutions
You may not think about the most expensive or even the most excellent schools when it comes to Oklahoma, but the Sooner State has some of the finest (and most expensive) schools in any state. These schools, especially in lower education, prepare students for college with smaller class sizes, rigorous curriculum, and exceptional teachers. The colleges in Oklahoma also offer some of the finest education and the most competitive sports. Overall, Oklahoma has some of the best education at the best institutions that help students achieve academic excellence.
The image featured at the top of this post is ©Gerson Repreza/Shutterstock.com.