Are you looking for the largest schools in Oklahoma City? Searching for schools for your child can feel overwhelming, especially with all the available options and opportunities. There are so many questions to ask. Do you send your child to a smaller school for the sense of community? Some parents also send their children to smaller schools because there are options for individual learning and one-on-one time with a teacher. Additionally, smaller schools can feel safer overall. Maybe an online option is better suited for your family's needs because it can be adaptable to fit special needs and family life.
While these are both excellent student options, sending your child to a larger school also has perks. Large schools are an excellent way for students to meet diverse people of various backgrounds. The more time a child spends with children from diverse backgrounds, the more empathy and inclusion they develop as they grow. 
Also, larger schools mean more extensive media libraries, sports and club opportunities, and an enriching environment that encourages the love of learning within your students. More funding is typical because the larger the school, the more funding is available for extracurriculars and enriching programs. Whether you are just researching the largest schools in Oklahoma City or want to find the best school to send your student to, this post will cover the values of each of these schools and what makes them great. Let's take a look at some of the largest schools in Oklahoma City below.
One Of The Overall Largest Schools: EPIC Blended Charter
1900 NW Expressway Ste R3, Oklahoma City, OK 73118
Epic Charter Schools is one of the largest schools in Oklahoma City. The school offers education for elementary up through high school students. The elementary school has over 4,000 students in enrollment, while the high school has over 9,000. The philosophy of Epic Charter Schools is to create an environment where "learning is different!" Teachers are also Oklahoma-certified and offer one-on-one support to students, allowing children to go at their own pace. So, whether the child is accelerated or slower on their learning journey, Epic Charter Schools walk alongside each child to offer support, help, and encouragement as they progress.
Vision For the School
Epic Charter Schools have five aspirations. These aspirations are meant to guide the school's values and goals. The first one is the atom representing every area of life and how it is always changing. The symbolism is for preparing students for their future.
The second aspiration is the globe. Epic Charter Schools believe in whole education, not just educating the mind, with individualized learning plans and hands-on experiences. Epic creates an opportunity for this to become a reality for their students. 
The third aspiration is the tree, empowering caregivers and supporting those who need it. Support is influential for the well-being and success of students.
Aspiration four is the mountain. Epic believes supporting the community and building a thriving culture is essential. This support allows the mountain, your child, to reach its peak.
Finally, aspiration five is the torch; the torch stands for innovation and workplace status fulfillment. Controlling the torch brings about amazing light to those in need. However, if one does not control the flame, chaos can ensue.
Epic Charter Schools believe individualized hands-on learning is vital for the future success of their students, and they make it a mission to allow children to learn at an individual pace.
Student Support
Epic Charter Schools offer family support, community outreach, military students and families services, and a learning fund. The money goes into the student's account for extracurricular opportunities and resources. The funds are $1,000 for each student enrolled in the Epic one-on-one program. This excellent resource allows families to invest more in their child's education.
School Opportunities
At Epic Charter Schools, there are several different opportunities that students can engage in. These opportunities include field trips, expos, sports like basketball, or clubs like the key club. As a result, there are many chances for children to thrive, grow, and be who they can be.
School Ratings and Statistics
Public School Review provides a snapshot of test scores, ratings, and proficiency. While these scores are a great tool for sensing the overall rankings of a school, it is important to consider that statistics and proficiency scores are not the whole pictures when it comes to a student's educational journey. It is simply a tool that can be used to make a decision about your child's education.
EPIC Charter Elementary School ranks in the bottom 50% of Oklahoma schools. Testing scores rank in the bottom 50% as well. The math proficiency is 15%, while the reading proficiency is 17%. EPIC Elementary also has a minority enrollment of 60% and a 19:1 student-teacher ratio.
EPIC Charter Middle School ranks in the bottom 50% with 12% in Math proficiency and 18% in reading proficiency. In addition, minority enrollment is at 58%.
EPIC Charter High School has a graduation rating of 57% and a testing ranking in the bottom 50%. The reading proficiency stays steady at 23%, and the math proficiency is at 12%. This school has a minority enrollment of 57%.
Northridge Elementary School
8501 NW 82nd St, Oklahoma City, OK 73132
Northridge Elementary School is a large elementary school in Oklahoma City. It has 701 students in enrollment. The teachers and staff at Northridge Elementary are well-trained in the care and education of their students. Also, technology helps accelerate the child's education and prepares them for the future while allowing them to develop skills necessary for everyday life.
Vision For the School
Northridge Elementary focuses on the whole student. This school believes that they have a duty to help children become well-rounded. Becoming well-rounded means the school focuses on much more than academics. Northridge wants their children to grow confident and optimistic about their lives and future. Northridge Elementary also values diversity and inclusion.
Student Support
Northridge Elementary offers extended care for families working later than the school day. The support allows families to plan around their schedule and not feel as stressed when working outside the home.
School Opportunities
At Northridge Elementary, students can participate in various clubs and activities. For example, if your child is interested in STEM activities, there is a robotics club. There is also a safety patrol to help keep the students safe. In addition, girls' and boys' soccer opportunities and basketball, sports, and activities clubs are a great way for children to develop autonomy and empathy.
School Ratings and Statistics
Northridge Elementary School ranks high in its testing, scoring in the top 50% of the state. Regarding test scores, the school has 29% math proficiency and 26% reading proficiency. The student-teacher ratio is 16:1, and the minority enrollment is 70%.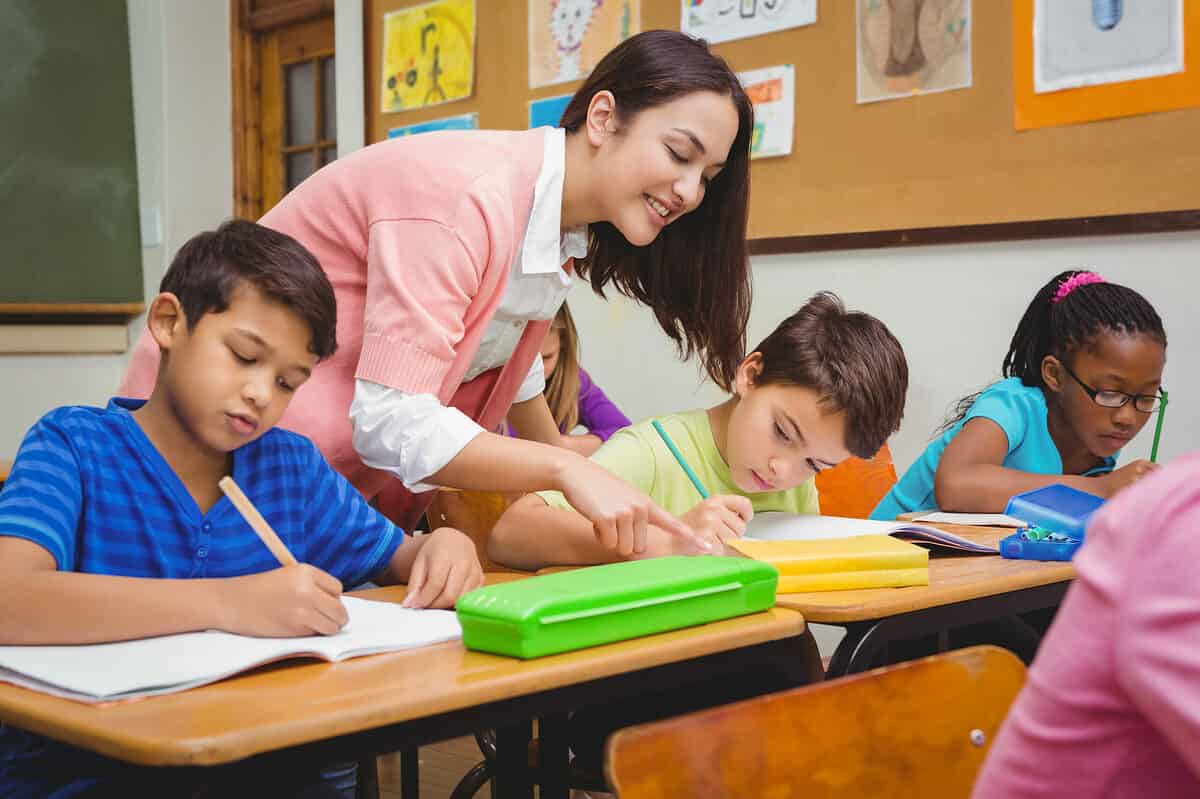 Taft Middle School
2901 NW 23rd St, Oklahoma City, OK 73107
One of the largest middle schools in Oklahoma City is Taft Middle School. It has 956 students enrolled and 79 teachers. Taft middle school has a SMART goal: having at least 19 out of the 20 students come to school daily. This goal allows Taft Middle School to envision its students' future success while preparing them to become capable and thriving adults for high school and beyond.
Vision For the School
Apart from the SMART goal, Taft Middle School has a vision statement that declares it wants to help students prepare for high school and their future. Their mission statement focuses on helping student success for every child from every diverse background.
School Opportunities
Taft Middle School has a DEAR time which is a specific time set aside when everyone reads. This time helps increase literacy and the love of learning. In addition, rewards after children read 25 books at their level help motivate students. 
Taft Middle School has a digital library that offers more pathways for students to engage with reading and their education. There are also various sports that children can participate in while attending school.
School Ratings and Statistics
Regarding statistics, Taft Middle School ranks below average, in the bottom 50% of Oklahoma schools. Math proficiency is two percent, and reading proficiency is five percent. However, Taft Middle School is a very diverse school, with a 91% diversity enrollment, making this school higher than the state average.
Westmoore High School
12613 S Western Ave, Oklahoma City, OK 73170
Westmoore High School is one of the largest high schools in Oklahoma City, with 2,590 students and 128 teachers. Westmoore High School values educating the whole child. Doing so encourages students to be responsible and productive members of the outside world. Individuality is also a factor when working with each student. Westmoore employs excellent teachers who focus on allowing students to explore different ideas and cultures more in-depth.
Vision For The School
Westmoore High School believes that each child has the opportunity to thrive outside of high school. Therefore, they aim to provide an environment for each student that qualifies them to become proficient in their education and social skills and become inclusive and culturally minded. Additionally, lifelong learning is a goal for the students at West Moore High.
Student Support
Westmoore High offers counseling services to its students. Counselors can help students form a vision for their future and help them apply for colleges and scholarships. If students move along quickly, there is an advanced placement prospect. Students can take a test to see where they will fall in the AP courses.
School Opportunities
Westmoore High offers clubs, organizations, and sports. There is a French National Honor Society, Business Professionals of America, Fellowship of Christian Athletes, student council, Young Women in Leadership, Yearbook and News magazine, National Honor Society, key club, drama, and so many more clubs and organizations students can choose from.
Sports also allow children to stretch their talents and skills. A few sports offered are basketball, cheer, soccer, swimming, wrestling, basketball, checking field, golf, and more. With various clubs and sports, children have a fantastic opportunity to explore new and old passions.
School Ratings and Statistics
Regarding rankings, Westmoore High ranks in the top 20% of schools in Oklahoma. Reading proficiency is top 20%, and math proficiency is top 30%. Westmoore High School also ranks higher in minority enrollment, with 60% of students of diverse backgrounds and cultures in the top five percent of diverse schools. The overall testing ranking at Westmoore High School is in the top 20%, with a 90% graduation rate. This school consistently ranks high in testing. The high rankings at this school mean that helping students prepare for life outside of high school, whether they attend college or pursue careers, is an achievable goal!
Notable Westmoore High Alumni
Westmoore High boasts some notable alumni among its roster of graduates. These notable alumni include:
Billy Bajema, retired NFL tight end
Kellie Coffey, country music singer
Kyle Tyler, pitcher for the Seattle Mariners
Jamey Wright, former MLB pitcher who played for ten different teams
Camille Herron, professional ultramarathon runner who holds a number of world records
Krystal Keith, country music singer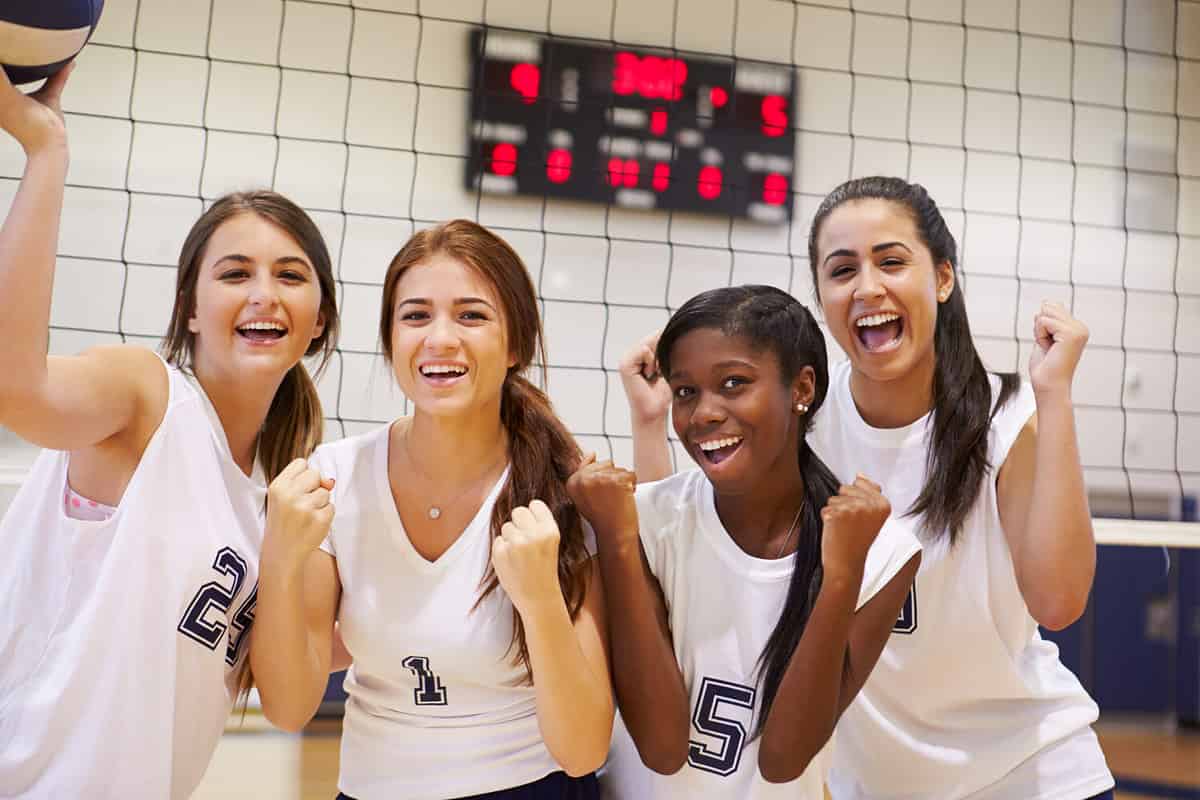 University of Oklahoma, Norman Campus
1000 Asp Avenue, Norman, OK
The largest college in Oklahoma City is the University of Oklahoma, Norman campus. It has 21,760 undergraduate and 6,311 graduate students, with 28,079 enrolled students. The top five majors at the University of Oklahoma are Biology, Psychology, Finance, Health and Exercise Science, and Pre-Nursing Studies. Along with these top-five programs, over 170 undergraduate and 120 graduate degree programs are offered.
Vision For The School
The University of Oklahoma has the mission to support students and families throughout their entire educational journey. They aim to equip students and staff to reach their goals and become successful.
Integrity, care, intentionality, and innovation are among the top values of this college. Creating a caring atmosphere, staying highly motivated, being curious, and developing a safe and honest environment for themselves and those around them, help students uphold the school's values.
Notable University of Oklahoma Alumni
As one of the largest colleges in Oklahoma, the University of Oklahoma has a long list of notable graduates. Some of the names on this list include:
Tom Coburn, former U.S. representative and senator
Fred Haise, Apollo 13 astronaut
Susana Martinez, 31st governor of New Mexico
Peter MacDonald, 7th Chairman of the Navajo Nation
David Boren, 21st governor of Oklahoma and former U.S. Senator
Brian Bosworth, former linebacker with the Seattle Seahawks
Baker Mayfield, quarterback for the Tampa Bay Buccaneers
Trae Young, professional basketball player for the Atlanta Hawks
Jim Butcher, author
Ed Harris, actor and director
Pat Bowlen, former owner of the Denver Broncos
Lawrence G. Rawl, chairman and CEO of Exxon
In Conclusion
Oklahoma City has outstanding educational possibilities for students. There's a vast array of schools throughout this city. The largest schools in Oklahoma City offer diverse prospects for students to engage with other students and explore passions with clubs and sports that they may have yet to experience elsewhere. It is important to remember that every school has strengths and weaknesses. While it is helpful to see the overall scores of each school, test scores are a small glimmer into the big picture of a school's health. There are many other factors to consider, including teacher ratio, hands-on activities, club and sports opportunities, and the school environment as a whole.
The emphasis on learning to love education, creating a caring and safe environment, and individual instruction are all high values for these schools in Oklahoma City. So, whether you are looking for a school your child can attend because you want the opportunities that a large school has or you like to do your research, the largest schools in Oklahoma City are excellent institutions with extensive characteristics that only enhance your child's education. Are you looking for more school choices in Oklahoma? Here are the 13 Largest Schools in Oklahoma and the top-rated schools in Oklahoma City.
Largest Schools In America
The image featured at the top of this post is ©Inside Creative House/Shutterstock.com.