Are you looking for the largest schools in Nashville? Nashville, TN, is a bustling city with unique opportunities and lively people. Nashville is also home to excellent schools. It may become overwhelming if you are looking for a school to send your child to. There are also many factors to consider regarding your child's education.
Many people opt to send their children to a smaller school because some students thrive in a smaller atmosphere. Although there are many benefits to sending your child to a small school, did you know there are perks to large schools as well? For example, large schools allow children to engage with others from diverse backgrounds. This possibility in itself encourages empathy and inclusion.
Larger schools may also give your child access to more clubs, extracurricular activities, and sports. Regardless of your child's specific needs, doing your research is the best first step. This article will discuss some of the largest schools in Nashville, their visions, opportunities, history, and more! These schools are not the only large ones in this incredible town. There are so many! However, they are larger schools with excellent visions for their students. Let's take a look below.
Tusculum Elementary
440 McMurray Dr. Nashville TN 37211
Tusculum Elementary is an elementary school in Nashville. It is located in southeast Nashville and has 665 enrolled students. The grades offered at this school are pre-kindergarten through fourth grade. Additionally, the teachers at Tusculum Elementary are caring, engaging, and well-trained.
Vision For the School
Tusculum Elementary prides itself on creating a caring environment for the children and the families in the community. There is a family resource center that allows parents and families to stop in and pick up needed materials like school supplies or attire. There are also opportunities for parents of the students, including classes for citizenship and computer skills.
Tusculum Elementary doesn't just say they care; they go above and beyond to ensure the community understands how important community and relationships are.
Student Support
Aside from the student resource center and opportunities for the parents of students, Tusculum Elementary provides even more student support. Students who are English learners have aid as they learn the English language and also excel in their studies.
In addition, students who may be talented or ahead of their peers can participate in the ENCORE program. These simple yet effective implementations allow students to thrive right where they are with a faculty that cares.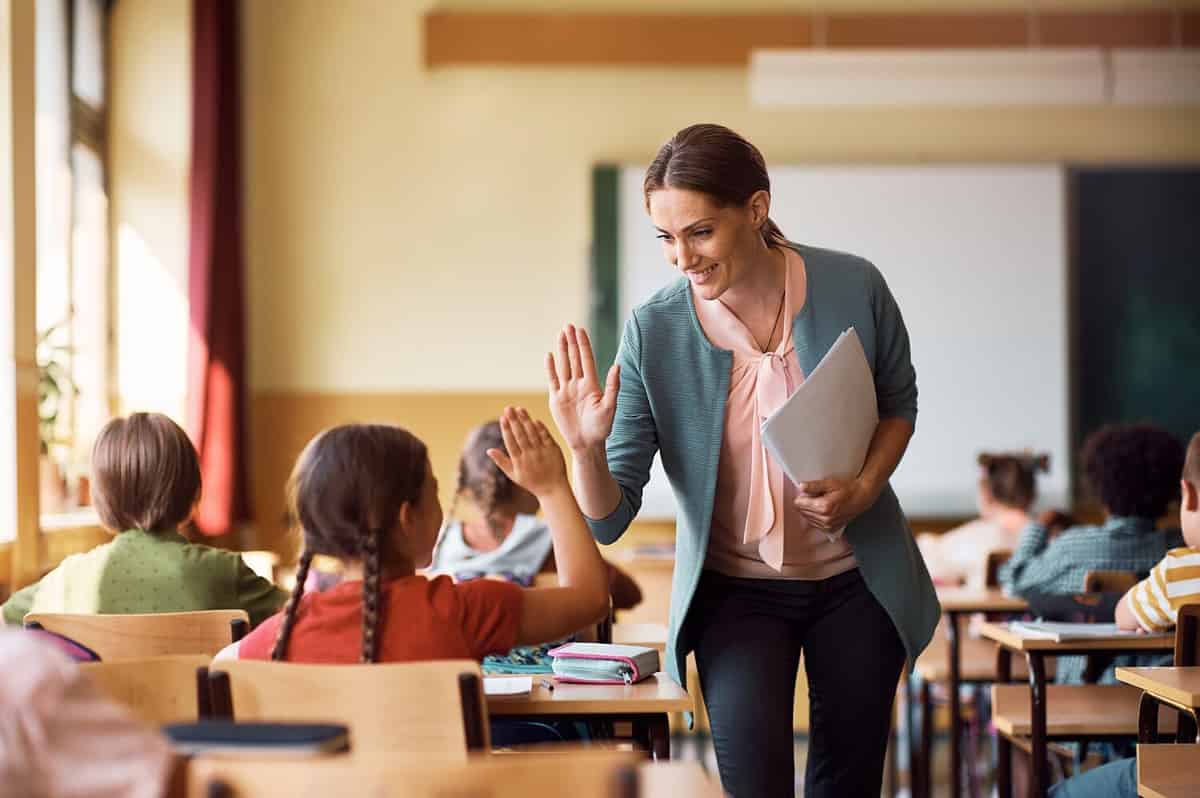 Wright Middle School
180 Mccall St, Nashville, TN 37211
Wright Middle School is a middle school in Nashville with 788 students. The school is very diverse, representing over 26 languages within its walls.
Vision for the School
In the principal's message, Dr. Deaton expresses a desire for Wright Middle School to rise to the top as a high-performing middle school. The school focuses on providing a safe environment for all children to achieve quality education, gain essential skills, and become responsible students.
School Opportunities
Wright Middle School allows children to participate in clubs and sports. Both clubs and sports allow children to acquire valuable skills in sports and everyday life. Sports at Wright Middle School include:
Cheerleading
Football
Volleyball
Basketball
Track
Clubs offered at Wright Middle School vary; however, some that have been offered are:
Books
Legos
Robotics
Gardening
Anime
When a child can participate in extracurriculars, you will see their confidence and autonomy grow, allowing them to also flourish in their education!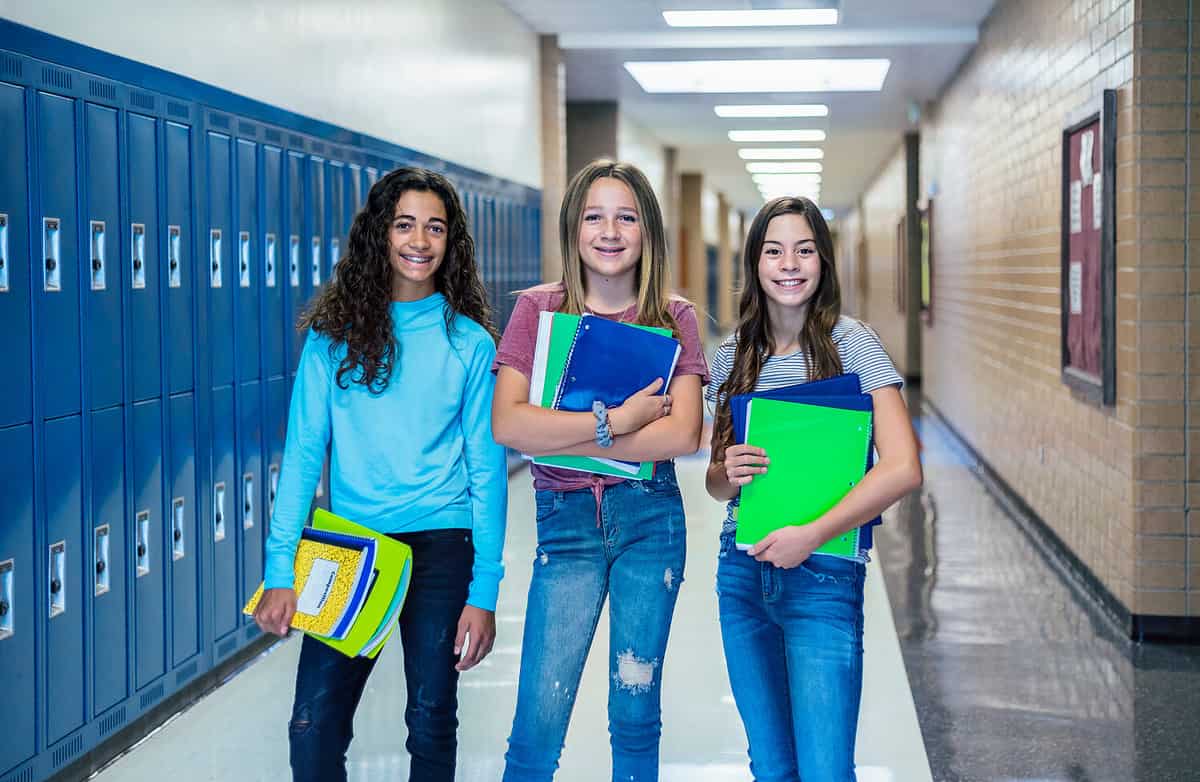 McGavock High School
3150 Mcgavock Pike, Nashville, TN 37214
One of the largest high schools in Nashville is McGavock High, with 2,118 students. This school takes pride in being able to support the students both academically as well as socially, emotionally, and physically. McGavock also believes that community support and family involvement will create an atmosphere that allows children to thrive and flourish in who they become as adults.
Vision For The School
Although McGavock High is a large school, it focuses on each individual student. The career pathway is a unique approach to helping students achieve their goals. Faculty asks students various questions that allow a chance to guide them toward the future they see. Although plans sometimes change, this is a solid method allowing students to receive hands-on experiences and training they can use in their future endeavors.
School Opportunities
When students attend McGavock High, there are many opportunities, such as selecting to participate in the National Honor Society. Being chosen for the honor society is an actual, well, honor. Student choice is because of character, service, and leadership.
Dance is also an extracurricular that students enjoy while attending this high school. When it comes to sports, there are many options, from softball, volleyball, football, cheerleading, track and field, and more; there are a wide variety of options for students.
Even though McGavock High is a large school, there are tremendous opportunities for high school students to receive a quality education, enriching experiences, and guidance toward their life goals.
Notable McGavock Alumni
When considering what school to send your child to, you may be curious about the accomplishments of their alumni. Chris Claybrooks is a McGavock alum; currently, he is a cornerback for the Jacksonville Jaguars. Lorianne Crook and Nate Bargatze are two other notable alumni; Crook is the co-host of the talk show Crook & Chase, while Bargatze is a comedian.
Dwayne "The Rock" Johnson, an actor, media personality, and former wrestler, attended McGavock but did not graduate. He transferred to Freedom High School in Pennsylvania, where he graduated.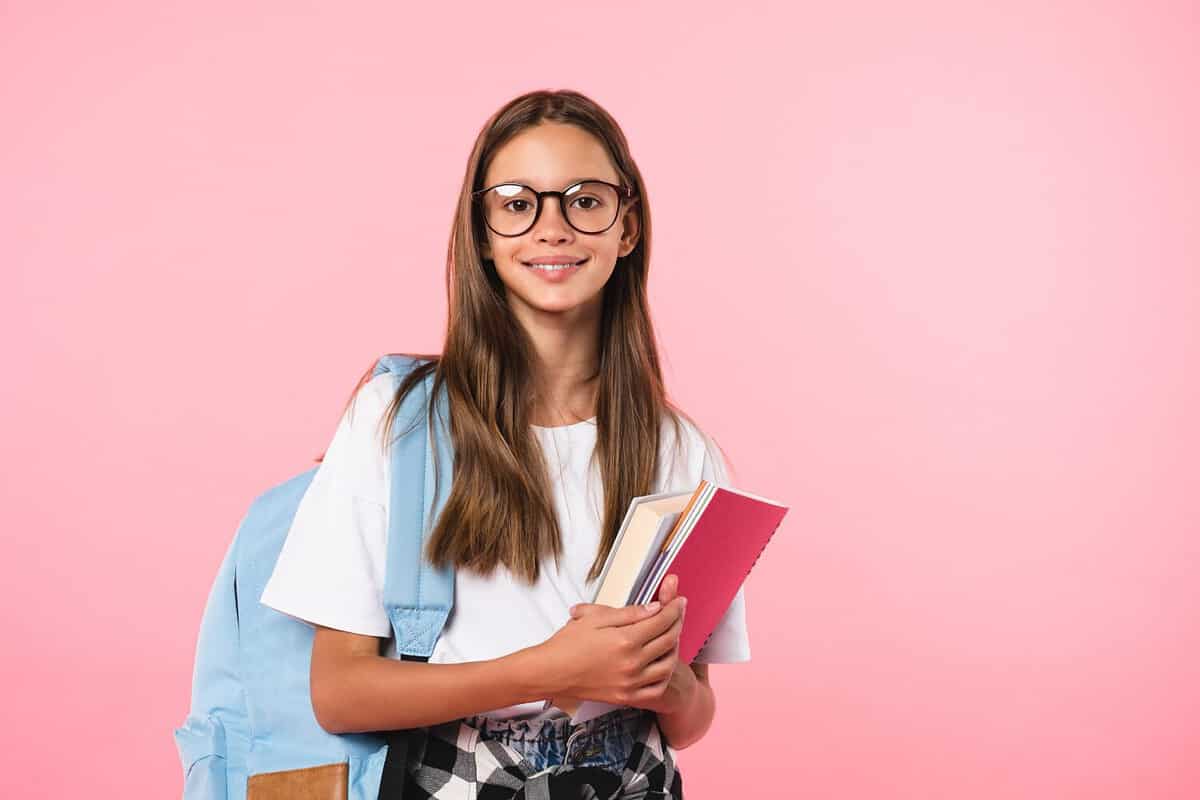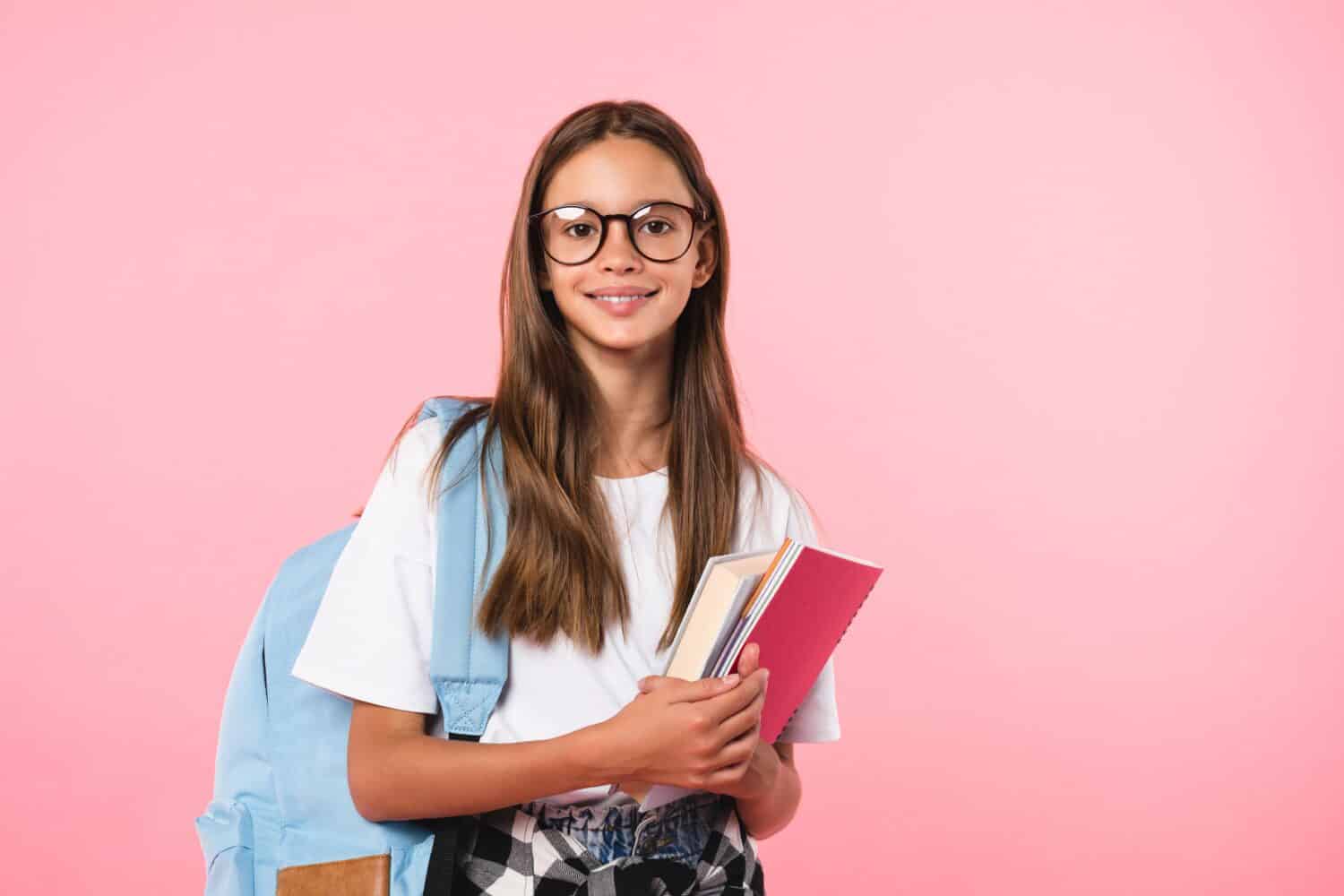 Vanderbilt University
3150 Mcgavock Pike, Nashville, TN 37214
Vanderbilt University is the largest college in Nashville. There are over 13,000 students enrolled in this university. The undergraduate majors expand to over 70 choices. Vanderbilt is a private research institute ranked number thirteen in value schools.
Also, the student-to-faculty ratio is a small eight to one, making the educational experience at this college more personal. The acceptance rate for Vanderbilt is a meager seven percent. This low acceptance rate makes Vanderbilt a very competitive college. Nevertheless, Vanderbilt is an immersive and high-quality institute that allows students to push themselves academically and come out more motivated than before.
Vision For The School
Vanderbilt was founded in 1873 with the goal of "strengthening ties." Collaboration and community are very important to this institute and always have been.
This college aims to create an immersive learning experience that encourages partnership. This vision has led to a university with some of the happiest students. This may feel contrasting because the school is also ranked as one of the most challenging academically. There is a high emphasis on leading a balanced life that allows students to flourish where they are and thrive both socially and academically.
Notable Vanderbilt University Alumni
Many universities have a lot of notable alumni, and Vanderbilt is no exception. There are far too many notable alumni for us to list here, so we've picked out a few to serve as examples of the types of accomplished individuals this university has produced:
Tyler Beede, pitcher for the San Francisco Giants
Austin Martin, shortstop for the Toronto Blue Jays
Bryan Reynolds, outfielder for the Pittsburgh Pirates
Jay Cutler, former quarterback for the Chicago Bears
Jonathan Goff, former linebacker for the New York Giants
Justin Skule, offensive tackle for the San Francisco 49ers
Michael Ainslie, former president and CEO of Sotheby's
Michael Bickford, founder of Round Hill Capital
Kelly Campbell, president of Hulu
David Dyer, former CEO of Land's End and Tommy Hilfiger
Mark L. Feidler, chairman of Equifax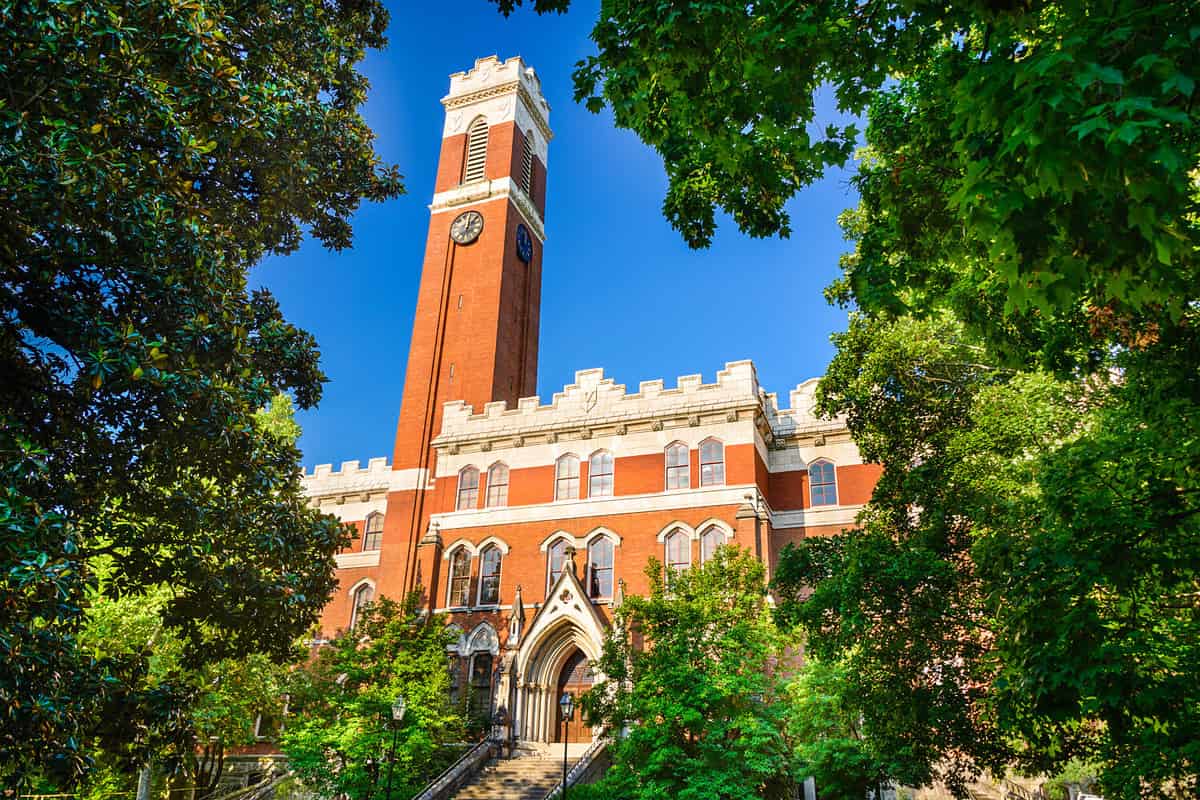 One Final Note
Nashville is a gorgeous town with excellent opportunities on every corner. The schools in this city are no different. High-quality education is achievable in Nashville with the variety of student options. You may be looking for the largest schools in Nashville because you want to send your child to one or simply because you enjoy research. If you enjoy research, this city has many more great schools.
However, these large schools are excellent in their own right. They offer children the ability to grow academically, socially, physically, and emotionally with programs geared toward diversity and inclusion. In addition, many of the schools on this list take pride in caring for the community around them, giving students equal opportunities, and providing an enriching hands-on experience.
These large schools in Nashville offer excellent visions for their students, from elementary schools to colleges. Whether you are looking for a school to send your preschooler or an undergraduate program for your soon-to-be graduate, these top-quality schools are excellent. The rigorous curriculum in many of these schools pushes children to excel, love education, and move past what they initially believed they were capable of. Moving past a fixed mindset will allow students to reach their goals and succeed long after school is in their rearview mirror.
Large Schools Around the United States
The image featured at the top of this post is ©Pressmaster/Shutterstock.com.