The Largest Schools In Boston Are Massive
Are you looking for the largest schools in Boston? Finding the perfect school to send your child to can feel daunting as a parent. The truth is, there is no such thing as the perfect school. However, there are many excellent schools with exceptional qualities. Some students thrive best when placed in a smaller school that gives them focused attention, individual plans, and a sense of community.
However, there are also many benefits to sending your child to a larger school. Large schools have more diversity, allowing your children to engage with children from various backgrounds. In addition, larger schools may receive more funding, meaning their libraries, support services, and curricula are of higher quality.
If you are researching the largest schools in Boston, look no further. This article covers large schools in this beautiful city and the benefits, support services, and vision of these schools. These are not the only large schools in Boston. There are so many! So, let's take a look below.
Eliot Elementary
16 Charter Street, Boston, MA 02113
Eliot Elementary School started in 1713 as a writing school. It has 798 students and 55 teachers. Eliot Elementary has a rich history as one of the oldest schools in Boston. Samual Adams and Paul Revere both received an education at this school! Another fun fact, it was a place where many would meet during the Woman's Suffrage movement. If the rich history isn't enough to intrigue you, in the 2000s Eliot Elementary was considering closing before their new principal came in and encouraged revamping the educational vision of this school. 
Vision For the School
While this school has always focused on enhancing its students' academic lives, in the 21st century, Eliot Elementary has changed its vision to include a wholesome mindset. It desires to educate both a child's mind and the whole child, providing a balance between social, emotional, and academic education. Also, inclusion is an important motivation and one of the driving forces for Eliot Elementary. They desire to provide a place where all students of varying backgrounds can thrive.
Student Support
Many obstacles may inhibit children from thriving fully in their education. Eliot Elementary provides teachers and parents with the tools to help students with behavioral challenges while equipping them to be excited about their education.
Eliot Elementary also provides students with the opportunity to participate in accelerated learning. Teachers can adjust the curriculum to fit your child's specific needs. So, if they are moving along faster than the rest of their classmates, they do not have to stay behind. Instead, the teacher can adapt their curriculum to allow them to thrive even more.
The school also has its own model of education they implement. It is called EPIC and stands for Eliot Play, Innovate, Create. The idea behind EPIC is to provide hands-on and engaging learning opportunities to keep children growing cognitively and socially.
Curriculum
When a child attends Eliot Elementary, they will have access to an expansive curriculum that focuses on much more than the basics. Hands-on experiences are an essential part of the school curriculum. The approach to education is also holistic, believing that educating the whole child is important, not just the mind.
Children can also participate in visual and media arts, increasing their knowledge of technology, digital media, and more. In addition, music, theater, Italian language, and STEM classes are excellent courses children encounter at this school. These courses allow children to understand rich subjects better; they may discover a new passion!
Excel Academy Charter School
58 Moore St, East Boston, MA 02128
Excel Academy Charter School consists of four schools and has 1,400 students enrolled. These students are not housed all in one building, however. Instead, this school offers grades fifth to twelve and spans four separate buildings. 
Vision for the School
Excel Academy started in 2003 as a middle school available to low-income students. The goal was to provide an equal and quality education to those with unstable prospects. In addition, the school wanted to knock down the barriers that these children faced, and they did. As a result, Excel Academy is one of the top-performing schools in Boston. It offers rigorous studies that help children excel toward the future selves they envision.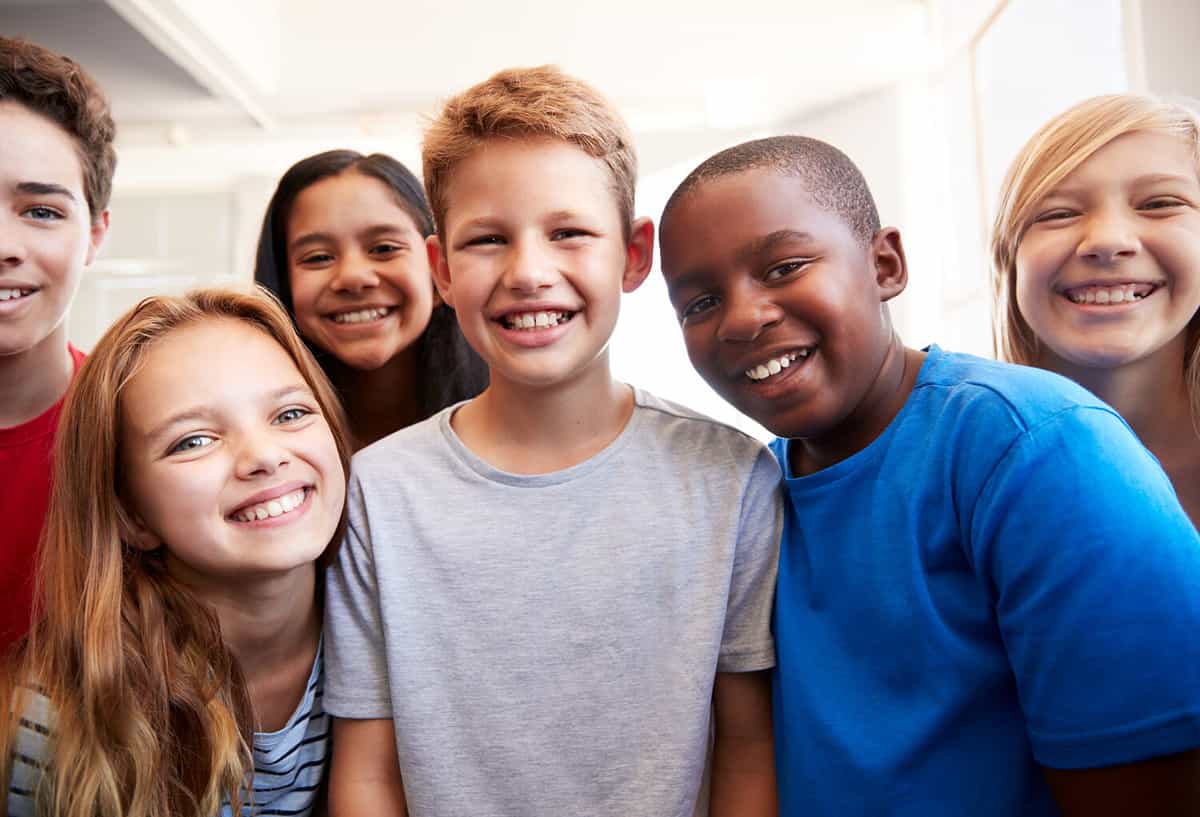 Boston Latin
78 Avenue Louis Pasteur, Boston, MA 02115
Boston Latin School was started in 1635 and influenced by John Cotton. His dream was to help start a school in Boston, MA, similar to England's. The goal was to provide instruction in Latin and French. Boston Latin School also has a rich and exciting history. You can read more about it here. It has over 2,000 students in enrollment and 122 teachers.
Vision For The School
With its roots firmly planted as the oldest public school in the nation, Boston Latin School continues to provide a rigorous and excellent education to children from grades seven to twelve. This school aims to prepare children for their future using the classical approach to learning. Another goal for this school is to help children learn to seek self-knowledge and understand the importance of an exceptional education.
School Support
The Boston Latin School offers many student support services. These provide students with the help they need with education and development. The Keefe Library also gives students ample options to research and provides information at their fingertips. In addition, there are fantastic extracurriculars that children may participate in, including sports and clubs.
Curriculum
The curriculum used at Boston Latin School is rigorous and motivating. Students from math, science, literature, history, and more will be encouraged to excel in their studies. These subjects couple with enriching courses like technology and physical education. The rigorous program has brought students even further towards creating a meaningful life and learning to excel outside their education.
Notable Boston Latin School Alumni
As one of the United States' oldest schools, it's no surprise that Boston Latin School has some notable alumni. These alumni include:
Samuel Adams, a key figure in early American history and Governor of Massachusetts
Charles Bulfinch, architect of the U.S. Capitol
Benjamin A. Gould, astronomer credited with discovering the Gould Belt
Rober Treat Paine, signer of the Declaration of Independence
Frederic Tudor, founder of Tudor Ice Company and a pioneer of the ice trade
William Stoughton, judge during the Salem Witch Trials
Edward Charles Pickering, discovered the first spectroscopic binary stars
Barry Newman, actor
John King, CNN's chief national correspondent
Joseph Kennedy, John F. Kennedy's father
Henry Lee Higginson, philanthropist and founder of the Boston Symphony Orchestra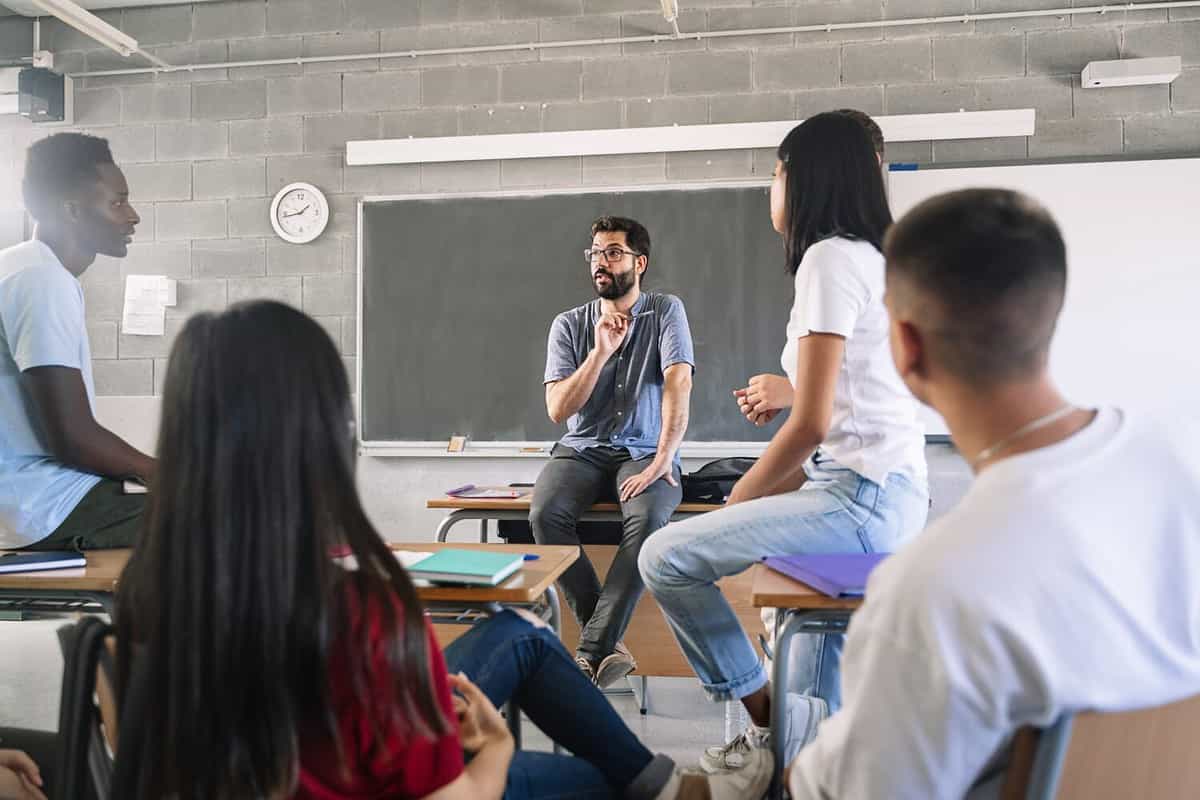 Boston University
1 Silber Way, Boston, MA 02215
The largest college in Boston is Boston University, with 36,106 students. It is ranked 72nd for best colleges and offers online courses for remote learners. With an elite admission standard, there is only an 18% acceptance rate of applications. The acceptance requirements are extensive. Students need to have higher than a 3.79 GPA, average A- grades in High School, and score 1440 on the SAT or 32 on the ACT. Students also need to be in the top ten percent of their class. Boston University is a coveted college that many people apply to, but less than 20% get in. 
Vision For The School
Boston University values diversity. This school blossoms on the idea that education should be accessible to everyone. This school desires to help students become reflective individuals who develop empathy and resourcefulness, allowing them to live fulfilling lives professionally and socially.
Curriculum
Boston University offers an array of academic options to study. This University has many possibilities if your student is interested in general studies, engineering, arts, sciences, business, or even administration.
In addition, the diverse academic choices allow students to branch out, expand their social circles, and develop a sense of community with their peers. Boston University is a large campus with unique opportunities for students who enjoy challenging themselves and excelling beyond what they thought was possible. 
Notable Boston University Alumni
As one of the nation's most prestigious universities, Boston University has a massive list of notable alumni. Some of the names on this list include:
Jan Brandt, former CMO of America Online
Jim Brett, former CEO of J. Crew
David Edgerton, co-founder of Burger King
Bonnie Hammer, vice-chairman of NBC Universal
Edgar J. Helm, founder of Goodwill Industries
James McLamore, co-founder of Burger King
Martin Luther King, Jr., civil rights activist
Edward Brooke III, first African-American elected to the U.S. Senate by popular vote
Tobin Bell, actor
PSY, Korean rapper
Christian Roman, animator for The Simpsons
Jessica Rothe, actress
Neal Stephenson, science fiction author
Mickey Cochrane, Baseball Hall of Famer
Jeffrey Lurie, owner of the Philadelphia Eagles
Helen Magill White, first woman to earn a Ph.D.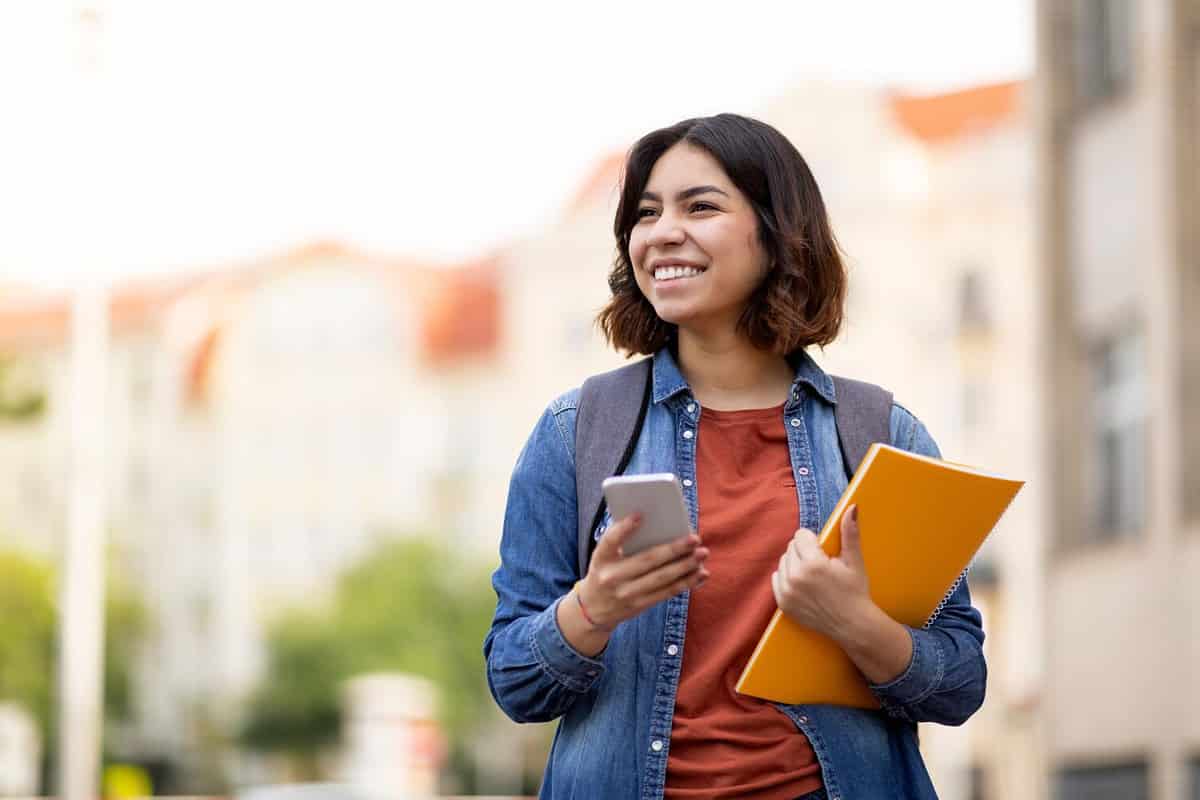 One Final Note
Boston, MA, has some of the oldest schools with a vibrant history. Whether you would like your child to attend the largest schools in Boston or are just curious about education in this city, there is an intriguing history to explore here. These schools offer students the opportunities to push themselves academically, receive a quality education, and learn to love education!
Large Schools Around the United States
The image featured at the top of this post is ©Monkey Business Images/Shutterstock.com.