Boston has so much to brag about outside its rich culture and history. This Massachusetts city has evolved from Puritan settlement origins to a higher education hub known for academic excellence and innovation. As far back as the 1600s, Boston already had a Latin school.
The Hub also happens to be home to some of the most recognized and prestigious higher education institutions, including Harvard University. Also established in the 1600s, Harvard has evolved into a world-renowned research facility with a list of society's who's-who as its alumni. But it's not the only impressive one on this list. See if you know any of the other oldest Boston institutions we've highlighted below.
Boston Latin School
78 Louis Pasteur Avenue, Boston, MA 02115
Boston Latin School is not only the oldest school in Boston but in the whole of America. It came into existence on April 23, 1635, thanks to the efforts of Reverend John Cotton. His vision was simple, and that was to create a school that shared similarities with the Grammar School of Boston in England. The main curriculum would incorporate Greek and Latin.
The first location was the home of Philemon Portmort, who was the school's master, and was funded by the public. Portmort was at the helm until 1638 when his assistant Daniel Maude took over. And like his predecessor, he converted his home into classrooms for the next five years.
Eventually, Boston Latin School got a dedicated building on the Northside of School Street and would continue to relocate around the city as it grew. The school only started to allow female students and staff in the 19th century. Notably, the first female teacher, Helen Magil White, goes down in history as the first American woman to earn a doctorate degree.
Boston Latin School's motto is "we are first" or Sumus Primi. Other than being the oldest Boston school, it also has excellent academic performance. Many would compare the level of education to what was offered in some of the best New England prep schools. Massachusetts public schools assessments show that, indeed, the school's academic performance is above par.
To get into Boston Latin, students have to show Bible proficiency, which requires reading a few verses. Together with Greek and Latin, students also had to take Elementary subjects and writing. Students entering the school in the seventh grade must take four years of related study. Those who come in the 9th Grade will do three years of Latin.
Besides academic excellence, Boston Latin is also known for its athletics. Over the years, students excelled in sports like sailing, fencing, cross country, and track. Other extra-curricular activities are in fine and performing arts. Seventh graders can take visual art and music fundamentals, while 8th graders can take theater classes.
Notable alumni from Boston Latin School include the following.
Statesman, politician, and librarian Benjamin Franklin
Philosopher and poet Ralph Waldo Emerson
Composer and conductor Leonard Bernstein
Physicist, aerospace engineer, and inventor Samuel Pierpont Langley
Politician Joseph Kennedy, senior
Architect Charles Bulfinch
Writer Cotton Mather.
Perhaps the greatest strength of the Boston Latin School, the six-year college preparatory school, is its classical traditions. Rigorous academics instill in students the need to actively pursue excellence. The focus on the course and development of students goes beyond rote memorization. The school also focuses on educating spirit and body to help grow students into well-rounded individuals.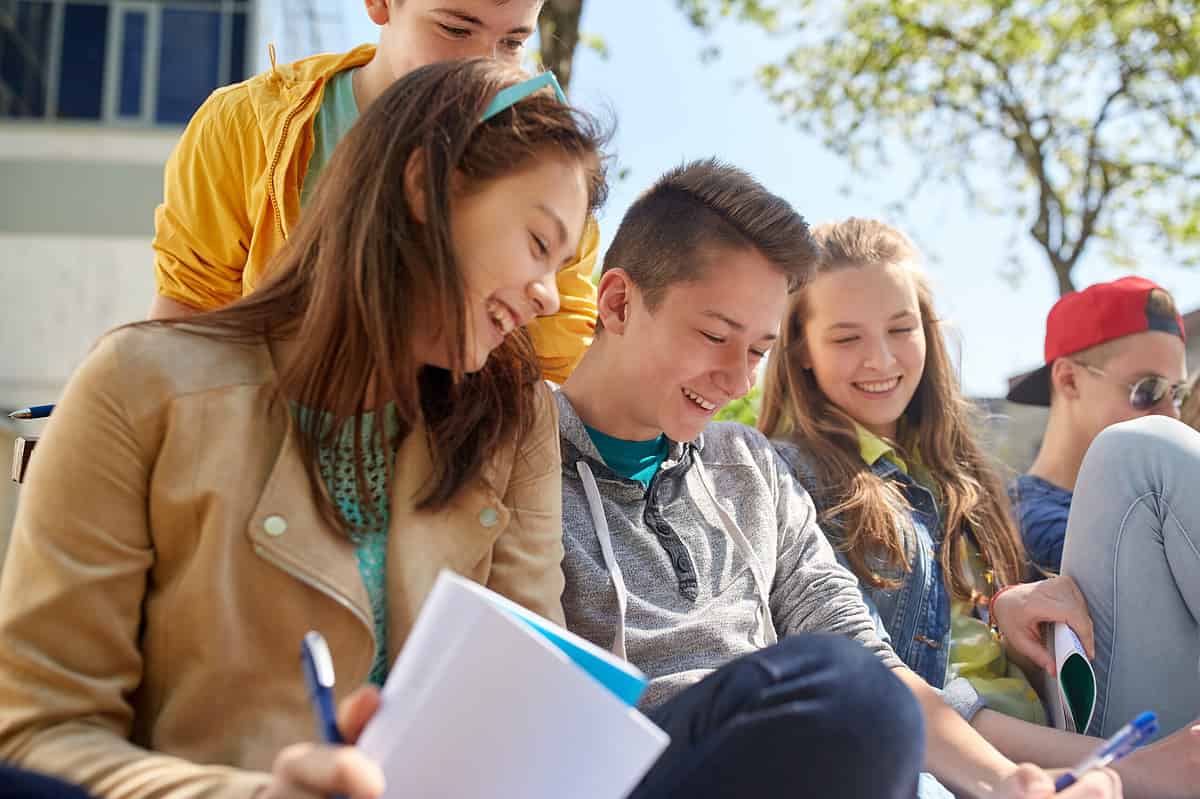 Eliot K-8 School
The lower school: 16 Charter Street, Boston, MA 02113
Intermediate school: 173 Salem Street, Boston, MA 02113
History traces the roots of Eliot K-8 School back to 1713. It holds the distinction of the oldest continuously run school in Boston. Operating under the Boston public school system, the school currently has over 800 students from all over the city neighborhoods. In 2012, it earned the distinction of an innovation and Blue Ribbon School. The Blue Ribbon distinction is indicative of academic excellence and progress in bridging achievement gaps.
As an innovation school, it enjoys flexibility in:
Curriculum, assessment, and instruction
Budgets
Calendars and schedule
Staffing
Professional development
District procedures and policies
All the above fall under the school's governing board, which gets to decide how everything runs. Further, Eliot prides itself on a culture of achievement that embraces and celebrates diversity.
At its establishment, Eliot operated under the name the North Writing School. A 1790 merger with the North Latin School resulted in the creation of the John Elliott School. Tony Elliott was a pastor in the Boston North church.
Eliot K-8 takes in students from kindergarten through to 8th grade. The comprehensive educational experience allows students to progress through Elementary to Middle School in the same institution. The curriculum is rigorous and aligns with the Massachusetts state standards.
Academic excellence is a top priority, focusing on core subjects like mathematics, literacy, science, arts, and social studies. Graduating students are well-rounded and ready for high school and beyond. Also noteworthy is the bilingual program, with the Spanish and English dual language pathways.
Community engagement is also key, with parent's community organizations and families providing supportive and inclusive learning environments.
Notable alumni from the school include American Patriots Paul Revere and Samuel Adams.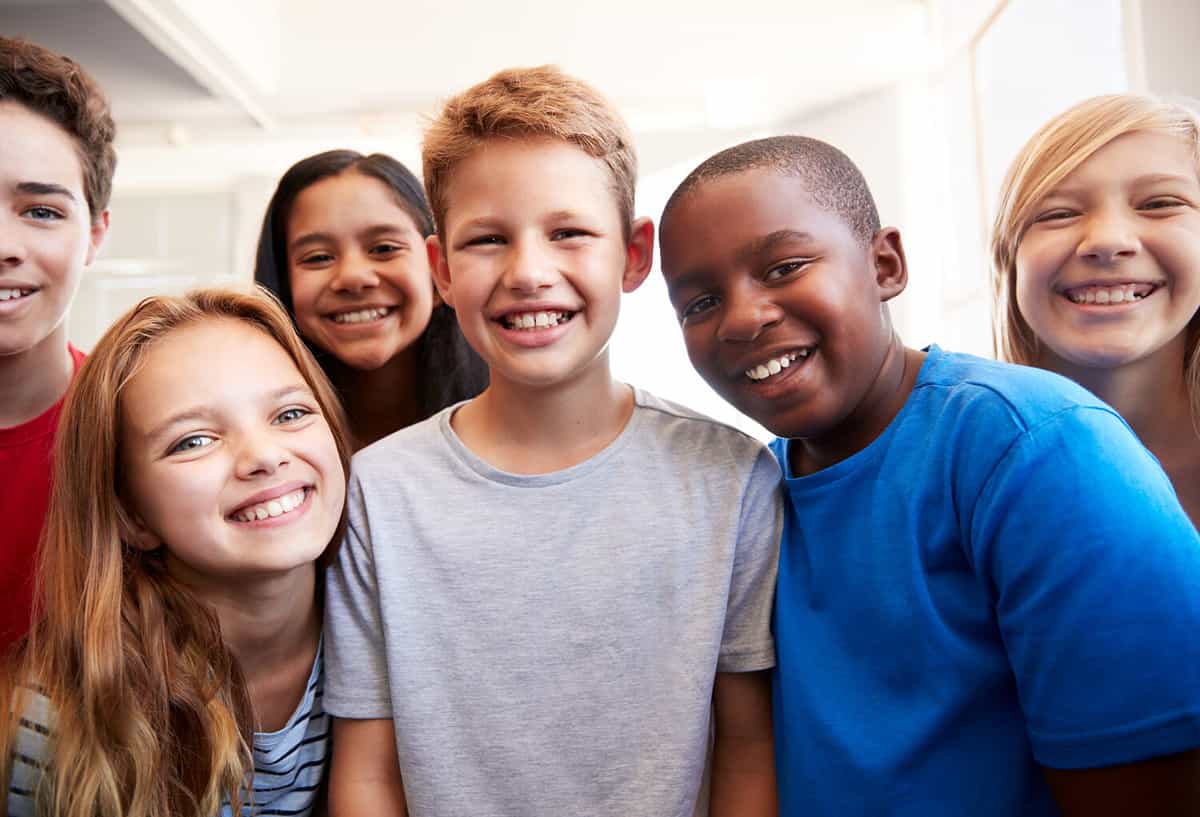 English High School
144 McBride Street, Boston, MA 02130
At the time of its establishment in 1821, the English High School went under the name the English Classical School. 101 boys enrolled at the first American Public School. It took on its current name three years later after the first relocation.
The formation of the school can be attributed to the Massachusetts Charitable Mechanics Association. The education shares similarities with the Royal High School in Edinburg, Scotland, on which it was modeled. In the beginning, it was an all-boys and would prepare divinity students going to Harvard University. But there was an obvious gap in preparatory education for those looking to go into industry and commerce.
Students of the English High School have, over the years, learned in different locations, including:
Derme and Temple Street near Beacon Hill. You can easily identify the old site due to the commemorative plaque announcing the first American public high school.
Corner of Pinky and Anderson Street, which went on to house Philip's School
From 1844 to 1922, a location adjacent to Boston Latin School on Warren Street at South End.
1954 to 1988, 77 Avenue, Louis Pasteur, where you'll now find the Harvard medical school. Before English took over the location, it housed the High School of Commerce.
In 1989, the English school relocated to the present Jamaica Plains, 1145 McBride Street.
1973 was a significant year because, for the first time, the school admitted female students.
The English High School initially aimed to educate working-class school boys to prepare them for mechanics, business, and engineering trades. Over the years, the English School curriculum has expanded to include literal subjects like writing, performing arts, foreign languages, and other college preparatory courses.
English High School is one of the few schools students can get Advancement Via Individual Determination or AVID training. Also, the Junior Reserve Officers Training Corp (Jr ROTC) is noteworthy.
The school is also well-known for its athletics, especially in football, baseball, hockey, and golf. Other sports are track, volleyball, baseball, and swimming.
Notable alumni from the English High School include the following.
Author and broadcaster Lew Shuman
Folklorist Benjamin A. Botkin
Publisher George W. Colemen
Painter Allan Crite
Singer Jordan Knight
Motion Engineer Frank Bunker Gilbreth
Minister Louis Farrakhan
Financier JP Morgan
Architect Louis Sullivan
Comedian-actor and singer Jerry Colonna, to name a few.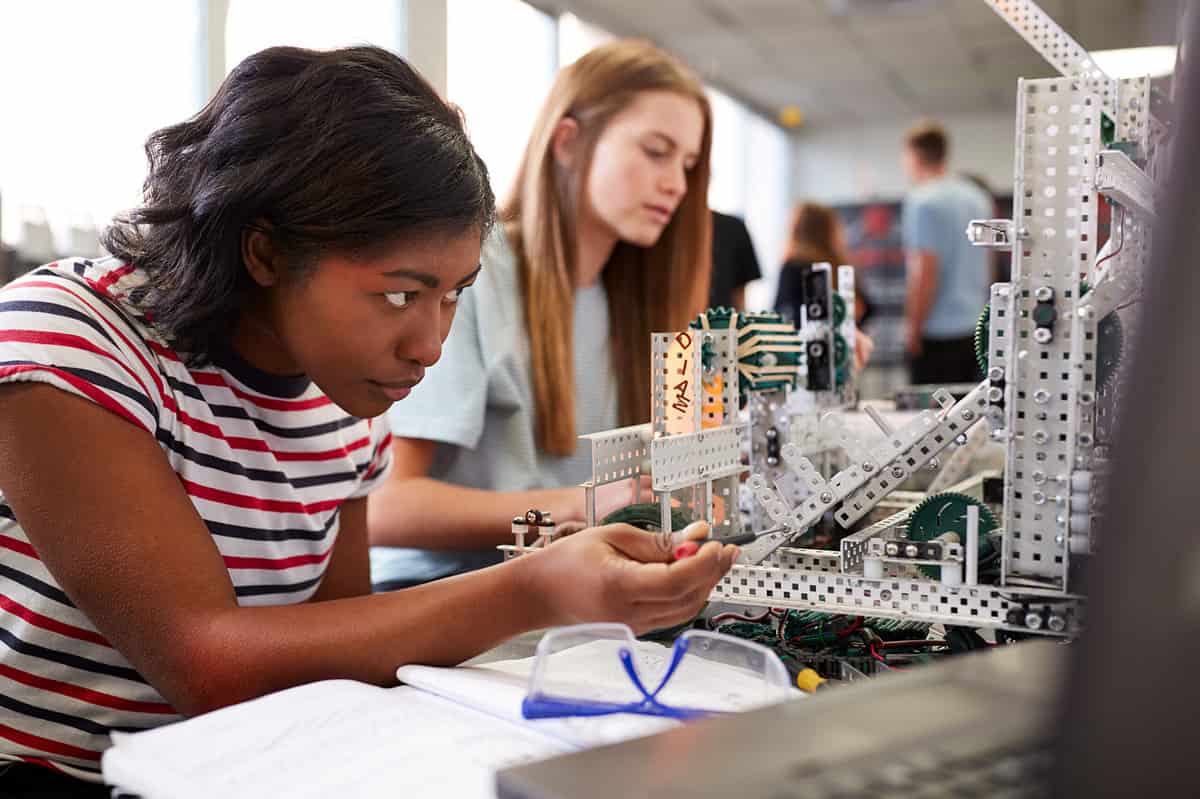 Boston Latin Academy
205 Townsend Street, Dorchester, MA 02121
The Boston Latin Academy opened in 1878 and takes grades 7 to 12. It first went by Girls Latin School until a name change in 1977. It holds the honor and recognition as being the first college preparatory school for girls in America.
The school originally aimed at providing classical education as well as college preparatory training for women under the guidance of the Massachusetts Society for the University Education of Women's Committee. The first headmaster was John Tetlow, who took the mantle through a unanimous vote by the school committee in 1878. The school had 37 students at that time of enrollment.
The first location for the preparatory college was West Newton Street in South End. The first graduating class had six students who were accepted into Smith College. Student enrollment continued to rise and, by 1898, had surpassed 350. That necessitated the need for a larger space to house the additional students. The first four classes moved to Copley Square, which was initially housed in Chauncy Hall School. In 1981 the Academy relocated to Ipswich Street in Fenway and stayed there for the next ten years. After that, it returned to Townsend Street in Roxbury, which is currently its present location.
The first batch of male students came into the school in 1972. Three years later, it became the Boston Latin Academy, with its first graduation in 1977. Nowadays, the student population continues to be co-ed and reflects the economic and cultural diversity of the larger city population.
Aside from educational excellence, athletics is also a big component of the academic curriculum. The students can play football, soccer, volleyball, track, basketball, hockey, tennis, and swimming.
Notable alumni from the school include the following.
Dramatic reader and teacher Florence Adelaide Fowler Adams
Boston School desegregation Pioneer Ellen Swepson Jackson
Astronomer Maude Worcester Makemson
Journalist Mary McGrory
Poet and dramatist Josephine Preston Peabody
Boston Latin Academy prides itself on exclusivity and excellence with high academic standards. The truth behind the statement is easy to see with the high college placement of graduates.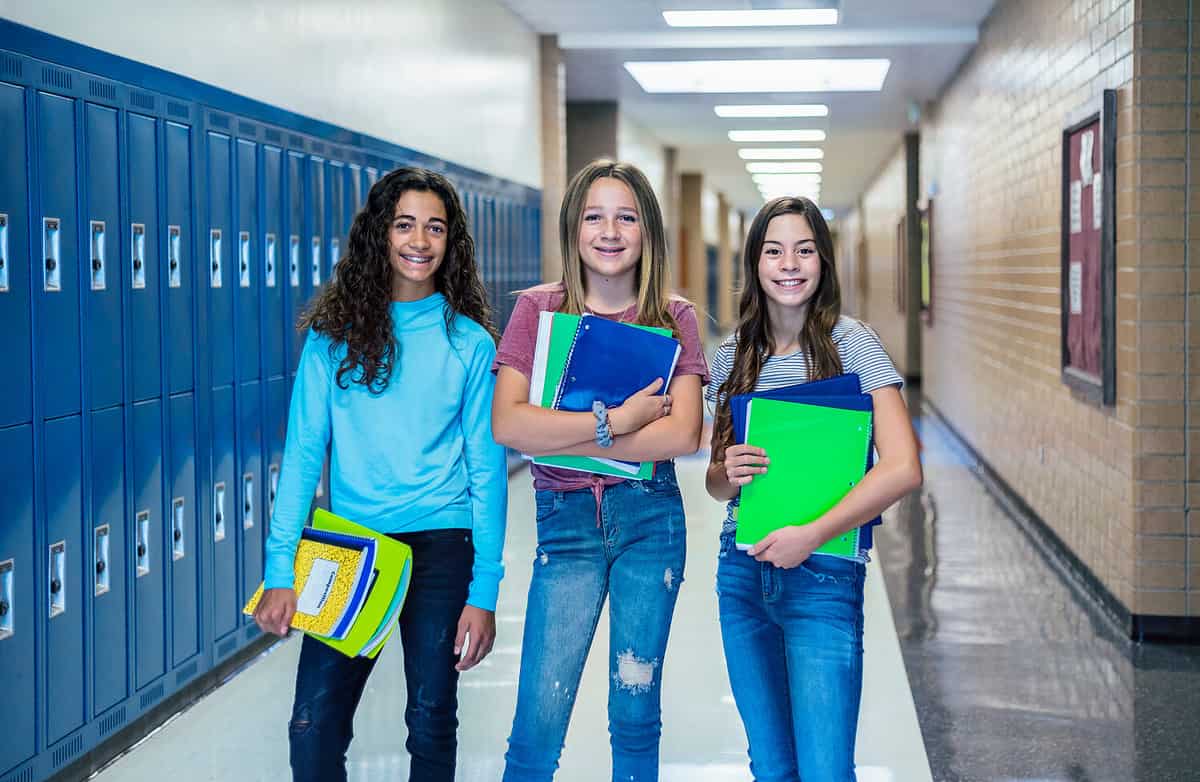 Harvard University
3rd Oxford Bridge, Cambridge, MA 02138
The prestigious Harvard University has been around since 1636. When it first opened its doors, it went by the name Harvard College as an homage to John Harvard, a clergyman and the first benefactor to the institution. To this day, many hopeful students aspire to get into Harvard University due to its strong school rankings and considerable influence.
The establishment of the college was done by the Massachusetts colonial legislature. Some of the first students were congressional clergymen, although the college managed to separate itself from any religious affiliations. Over the years, the student body and curriculum have become more secular.
By the 19th century, the college already had the distinction of academic prominence and had a large population of students. Further developments eventually helped evolve the institution into a research university.
Today, Harvard University has three campuses:
The Cambridge campus on Harvard Yard
The medical campus in Longwood medical area
The adjoining Allston campus across the Charles River
Harvard University holds the distinction of being the wealthiest academic institution due to its 50.9 billion endowment. What that means for students is even those with financial needs can find the necessary support to go to school here, once they get in that is.
Aside from academics, Harvard has a rich athletic tradition. The university enjoys recognition for sports like rowing, football, ice hockey, basketball, track, and squash.
Notable Harvard University Alumni
Harvard is in movies, TV, documentaries, and even some music. In true Harvard fashion, we've listed out some true go-getters that graduated from Harvard.
Former US presidents John Quincy Adams, Theodore Roosevelt, Franklin D. Roosevelt, John F. Kennedy, Al Gore, and Barack Obama
Facebook founder Mark Zuckerberg
Former UN Secretary-General Ban Ki-Moon
Former Pakistani Prime Minister Benazir Bhutto
Former Liberian President Ellen Johnson-Sirleaf
Former Irish President Mary Robinson
Former American First Lady Michelle Obama
Economist Paul Samuelson
Microsoft founder and philanthropist Bill Gates
Nobel laureate and biochemist Jennifer Doudna
Without a doubt, Harvard, despite its old roots, continues to command a place amongst the best global institutions offering academic excellence.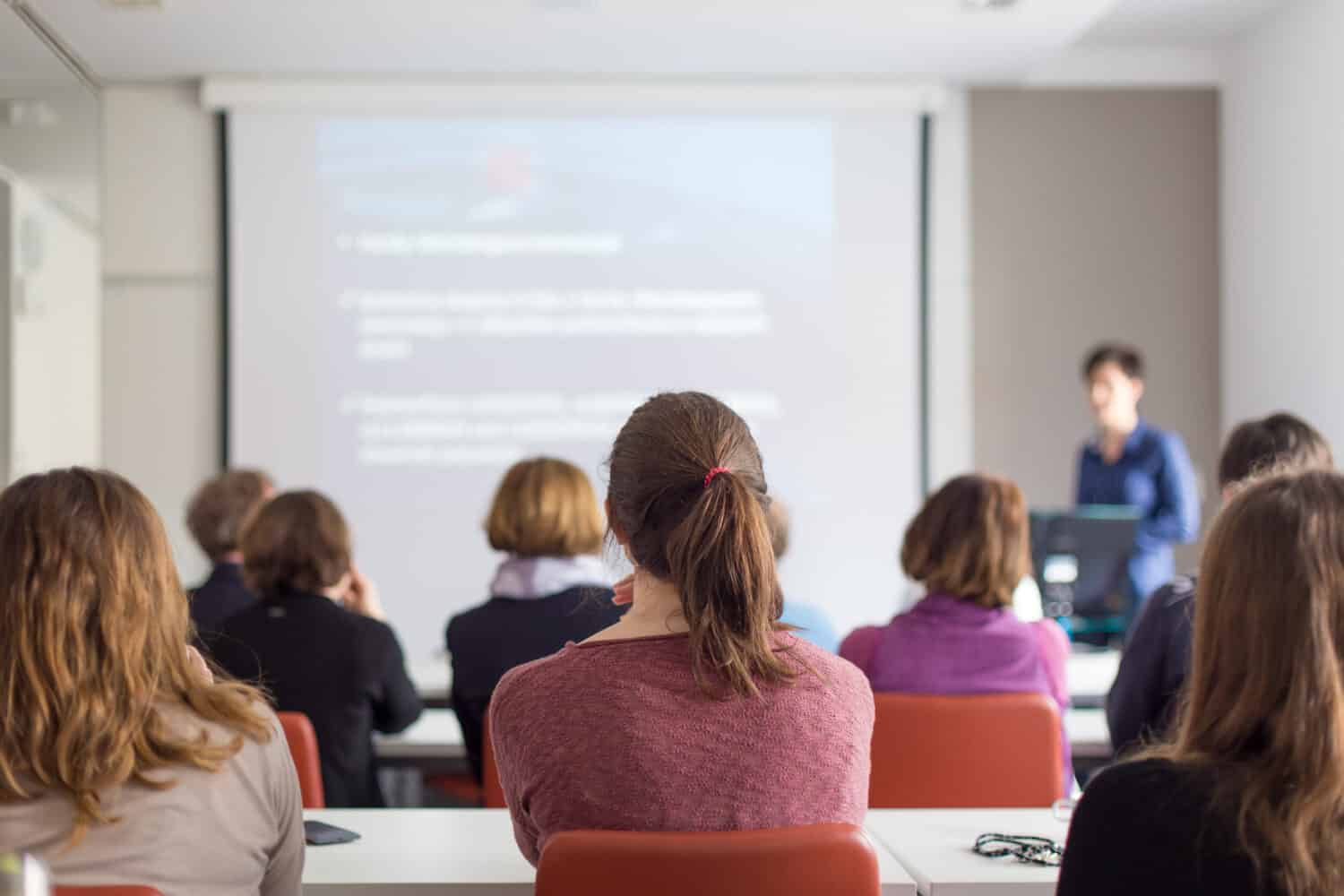 Boston University
233 Bay State Road Boston, MA 02215
The private research institution, Boston University, was founded by the Boston Methodists. It opened its doors in 1839 and received its charter in 1869. Despite the Methodist's active involvement in the founding of the school, today it's non-sectarian and is open to students from all over, no matter their religious affiliation.
Boston University has known by a variety of names, including:
1838 to 1847 as the Newbury Biblical Institute
1847 to 1867 as the Methodist General Biblical Society
1867 to 1869 as the Boston Theological Seminary
1869 to 1871 as the Boston Theological Institute
The school has also been in several locations, including Newbury, Vermont; Concord, New Hampshire; and Pinckney Street in Boston's Beacon Hill neighborhood.
Aside from academics, BU competes in various sports. These include football, ice hockey, badminton, cricket, baseball, figure skating, and fencing, to name a few.
Notable alumni from Boston University include:
American activist and Baptist minister Martin Luther King Junior
Politician and activist Alexandria Ocasio-Cortez
Actresses Julianne Moore, Emily Deschanel, Geena Davis, Shraddha Kapoor, and Ginnifer Goodwin
Former professional wrestler Stephanie McMahon
Television and radio personality Howard Stern
Musician Joan Baez
Professional wrestler and businessman Shane McMahon
South Korean rapper, songwriter, and singer PSY
Journalist and conservative commentator Bill O'Reilly
Home of America's Oldest Learning Institutions
Boston has bragging rights to some of the earliest educational institutions in America. Few cities can talk about a history dating back to the 1600s! And to further add to the accolades, some of the ancient schools are still serving the community to date.
The caliber of alumni is a testament to the quality of education they received at this learning institution. Many alums have gone on to make significant contributions to society, including presidents, Nobel laureates, entertainers, world leaders, and more. The commitment of these ancient learning institutions to academic excellence is evident. And it is impressive how these schools have adapted to modern times to emerge stronger than ever.
Boston residents, and indeed those from all over, can take part in the rich educational heritage of this shining city upon a hill.
The image featured at the top of this post is ©wavebreakmedia/Shutterstock.com.