Louisiana is one of our oldest states. It was only the 18th state to be added to the union all the way back in 1812. With a history that rich, it only stands to reason that the area is going to have some very ancient schools. There are many elementary schools, high schools, and colleges that are well over 100 years old, and those are what we're going to celebrate today. Here is some rich history and a few fun facts about the oldest schools in Louisiana.
Oldest Schools in Louisiana – Elementary Schools
Louisiana isn't the largest state in the country, but because of its age, it has a lot of people and a lot of schools. At the time of this writing, the state is 23rd in the country as far as total number of schools with 1,382 elementary schools. Over 1,000 of them are public institutions. To show you how old some of the schools in the state can be, we introduce you to an elementary school that's over 200 years old.
Ursuline Academy
The oldest private school in Louisiana is Ursuline Academy, which was founded way back in 1727. This academy is located in New Orleans. Not only is this one of the oldest schools in the country, it's also the first-ever all-girls Catholic school in America. Today, it's the place where bright female minds can learn about religious milestones and other important general education subjects.
Ursuline Academy was originally founded by the Sisters of the Order of Saint Ursula. It has the distinction of being the first free school and the first retreat center for women. The school has also made history for being the first institution to offer free classes for female African-American slaves, Native Americans, and free women of color. In addition to academics, the school also has sports programs. Notable alumni from the school include U.S. Senator Mary Landrieu and Lurita Doan, who is the administrator of the U.S. General Services Administration.
Oldest schools in Louisiana – High School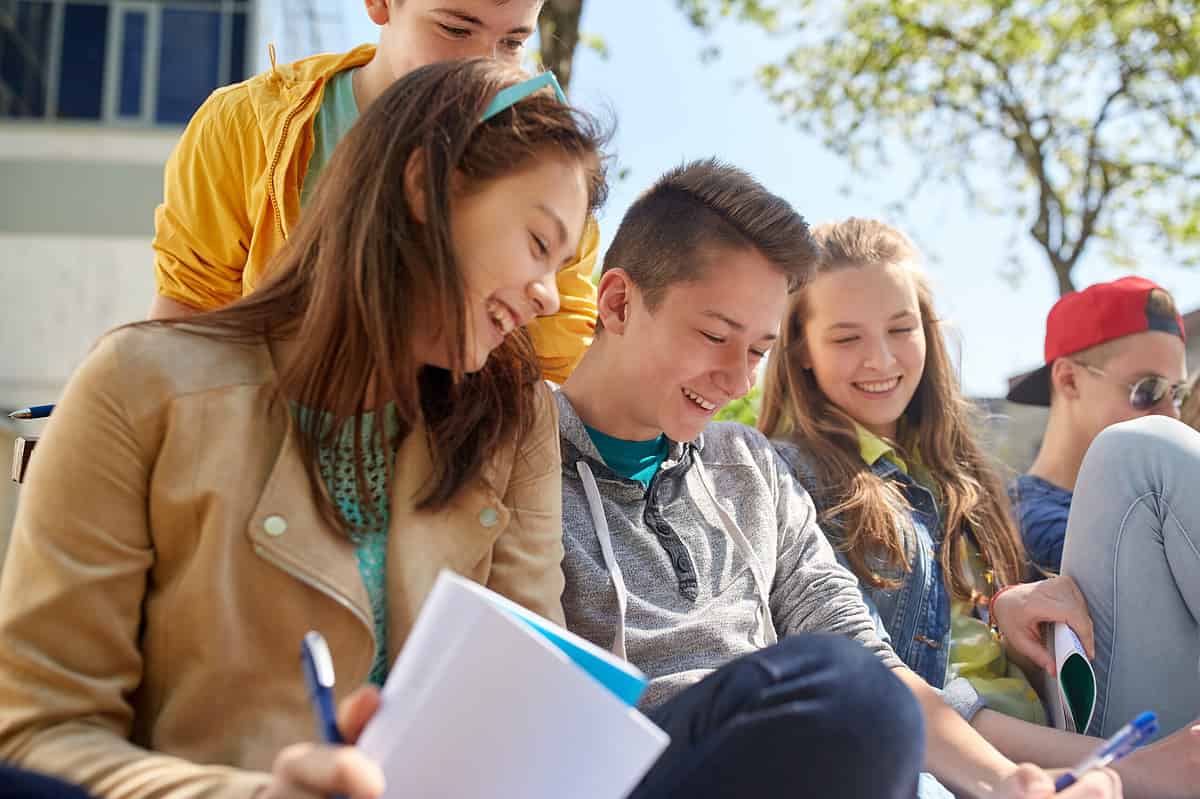 Although Ursuline Academy serves both elementary and high school students, there are 558 other schools in the state that educate youngsters from grades 9-12. Here is the oldest high school in the state:
Warren Easton Charter High School
When it comes to the oldest schools in Louisiana, you have to mention Warren Easton Charter High School, which is a secondary school in New Orleans. This high school was founded back in 1843, and it started out with the name Boys High School. This was the very first high school in the state of Louisiana, and it was formed with the intention of educating the working-class people of the state. By the year 1855, the Warren Easton Charter formula proved so successful that four other schools were formed. After the Civil War, all of the schools were merged into what was called the Consolidated Boys High School.
The school made headlines in 2005 when the infamous Hurricane Katrina was about to make landfall, and Warren Easton Charter High School was designated as one of the places where people could go for shelter. After Hurricane Katrina hit and caused chaos throughout the city of New Orleans, the school was sadly closed for a year. The school was made famous again when it reopened because actress Sandra Bullock decided to adopt the school and pour thousands of dollars into the institution to get it back on its feet.
Since this school is so old, it boasts a large following of famous alumni, with some notable graduates including:
Master P – Rapper
Royce Johnson – Actor
Anthony Mackie – Actor
Steve Van Buren – NFL halfback
Trombone Shorty – Trombone player
Lee Harvey Oswald – Assassin of U.S. President John F. Kennedy
Oldest Schools in Louisiana – College and Universities
The state of Louisiana is home to a handful of universities, including technical colleges, research universities, for-profit colleges, and religious seminaries. Let's look at some of the oldest schools in Louisiana that are dedicated to higher learning.
LSU Health Sciences Center New Orleans
As the name suggests, LSU Health Sciences Center New Orleans is a public university that focuses on health sciences. It's part of the large LSU system, which is composed of five other schools. It's a public university, which means that anyone can go there, but it mostly accepts students from Louisiana. 
The LSU Health Sciences Center New Orleans was founded back in 1931 per the request of then-governor Huey Pierce Long, Jr., and he considered himself to be the founder. In 1965, the School of Graduate Studies was added and then the School of Dentistry, the School of Nursing, and then the School of Public Health in 2003.
When learning about Louisiana schools, you'll hear a lot about Hurricane Katrina. When the storm hit in 2005, the School of Dentistry had to cease operations, and the institution was moved to Baton Rouge, though it has since returned. Then, two of the facilities – Universal Hospital and Charity Hospital – had to close for 15 months. LSU Health Sciences Center New Orleans has recovered since then, and in 2011, they added a new billion-dollar teaching hospital.
Louisiana State University
Louisiana State University was founded in 1860, and it's one of the oldest schools in Louisiana. Technically, the full name of the school is Louisiana State University and Agricultural and Mechanical College. However, most students simply refer to it as LSU.
LSU is a public research university located in Baton Rouge, LA., and it's the flagship school of the state and the more comprehensive LSU System. It's a large school, which in 2021 enrolled over 28,000 undergraduates and close to 5,000 graduate students. There are many bright people at LSU, and they're the reason why the school has over 800 research projects in development.
Pause for the Civil War
The origins of the school start back in 1806, when land grants for what would be LSU were made by the U.S. government. In the very beginning, it was a military academy, and it carries a lot of that tradition over into today. The school is so old that it had to close its doors in 1861 due to the start of the Civil War. After the south lost the war, most of the school remained closed until 1869, when it resumed military training. In 1870, the name of the school officially became Louisiana State University. 
In 1905, the school enrolled its first female student, and the following year, they enrolled 16 more. The school started enrolling African Americans in the 1950s. By 1928, LSU was still considered a small school until the governor, Huey Pierce Long, Jr., initiated a massive building project, and it slowly became what it is today. 
During Hurricane Katrina, the school allowed students from displaced parts of the state. In 2020, the school broke the record for the largest and most diverse freshman class in history.
Notable Louisiana State University Alumni
A school this large and ancient has a lot of important alumni. A few of those influential people include:
Alex Bregman – Champion MLB player
James Carville – Former advisor to President Clinton
Lieutenant General Claire Lee Chennault – Commanders of the Flying Tigers in World War II
Maxime Faget – Designer of the Mercury space capsule
Hubert Humphrey – Former Vice President of the United States
Shaquille O'Neal – NBA player
Steve Scalise – U.S. State Representative
JaMarcus Russell – NFL player
Claibe Richardson – Composer
Don Lemon – Newscaster
Joe Burrow – Quarterback for the Cincinnati Bengals
Odell Beckham, Jr. – Wide receiver for the Baltimore Ravens
Michael Clayton – Former wide receiver for the Tampa Bay Buccaneers
Bo Harris – Former linebacker for the Cincinnatti Bengals
Dwayne Bowe – Former wide receiver for the Kansas City Chiefs
Southern University
Another of the oldest schools in Louisiana is Southern University. This school is unique because it's a historically black land-grant university, and it's the largest black college in the state. It's also the flagship institution of the expansive Southern University System. The campus is massive, encompassing over 500 acres. Students there get a great academic experience in addition to many flourishing sports programs.
The formation of the school started back in 1879 when African American leaders in the area joined at the Louisiana State Constitutional Convention and discussed the creation of a higher education institution for persons of color. In 1880, the Louisiana General Assembly chartered what would become the Southern University for Colored Students. It opened its doors in 1881 and had 12 students. The school continued to change and evolve over time until it became what it is today.
The school offers a wide variety of educational options and six degree-granting colleges, including a law center, a college of nursing and allied health, and more. Southern University continues to be diverse. In 2015, the student base was 65% female.
Notable Southern University Alumni
Of those students, there have been many incredible alumni, including:
Fred Lewis – MLB player
Donnell Smith – NFL player
Darren Clark – MLB player
Maurice Brown – Jazz musician
Mike Foster – Former Governor of Louisiana
David Banner – Music producer
Faith Jenkins – Miss Louisiana 2000
William J. Jefferson – Former congressman
Aeneas Williams – Pro Football Hall of Famer
Rod Milburn – Gold medalist at the 1972 Olympics
Isiah Robertson – Six-time NFL Pro Bowler and former linebacker for the Buffalo Bills
Randy Jackson – Producer and former judge of American Idol
Randy Moore – First African-American chief of the United States Forest Service
Louisiana Tech University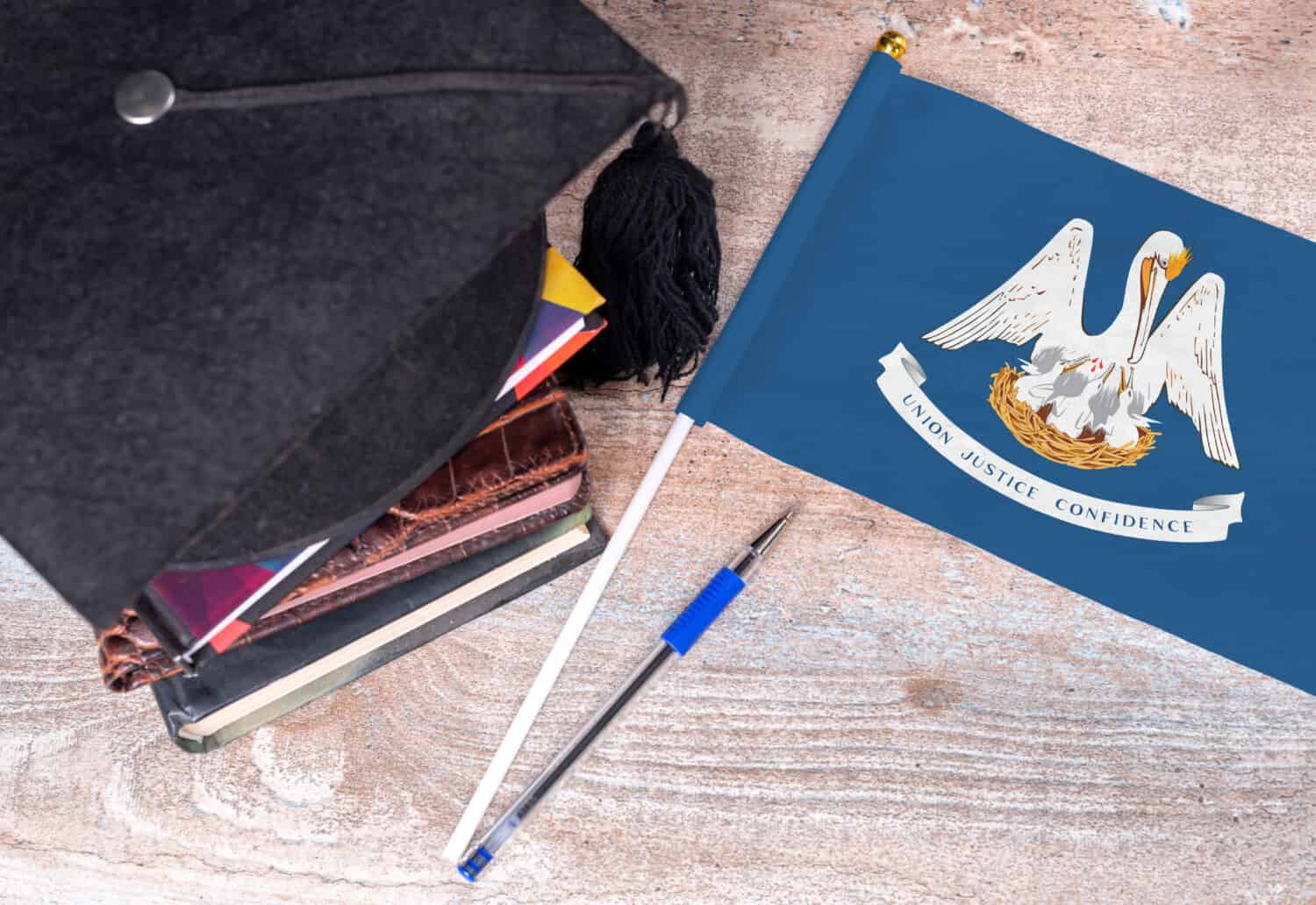 The famous Louisiana Tech University was originally founded in 1894. It's a public research university located in Ruston, Louisiana.
The school began during the Second Industrial Revolution, when rapid industrialization was the norm. The idea behind the school was to help students to develop the industrial economy of Louisiana, and the school was called Louisiana Industrial Institute to support that mission. Later on, when the founders wanted to focus on technology, the school got the name Louisiana Polytechnic Institute. In 1970, it got the official name of Louisiana Tech University.
This is another large school that's enrolled 12,000+ students annually in recent years, and many of them have competed in the many sports programs the school offers. Louisiana Tech University continues to rank high on the list of best universities in popular publications, and the future looks bright.
Notable Louisiana Tech University Alumni
Since this is one of the oldest schools in Louisiana, there's a huge list of notable alumni who graduated from this great institution. Some of the more famous folks include:
Trace Adkins – Country singer
Eddie Gossling – Comedian
Si Robertson – Part of Duck Dynasty
Ryan Allen – NFL player
Terry Bradshaw – NFL quarterback
Dave Short – MLB player
Bob Linton – MLB player
Nomvula Kgoale – Soccer player
Monica Maxwell – WNBA star
Randy White – NBA player
McNeese State University
Founded in 1939, McNeese State University is a public college located in Lake Charles, Louisiana. Though it started out with the name Lake Charles Junior College, it was renamed after John McNeese, who was one of the early educators there. As the original name suggests, at the beginning, the school only provided two years of higher education, and the campus only consisted of two buildings.
In 1950, the school transitioned into a full four-year university, and the campus is quite large, consisting of 121 acres of land. The architecture also grew over the years, and today, there are 68 main buildings. McNeese State University is the first school in the history of Louisiana to offer a program for forensic chemistry. There's also a vast sports program that includes basketball, baseball, and soccer.
Notable McNeese State University Alumni
The school has a fair share of famous alumni, including:
Danny Ardoin – MLB player
James D. Cain Jr. – Federal judge
Adam Johnson – 2012 Pulitzer Prize-winning novelist
Luke Lawton – NFL player
Tom Sestak – NFL player
John Thomson – MLB player
Willie Mount – Louisiana State Senator
Paul M. Hebert Law Center
Though it's not a name that's on the tip of everyone's tongue like Harvard or Yale, Paul M. Hebert Law Center is a very important public law school located in Baton Rouge, Louisiana. This law school is unique because unlike most other states, Louisiana is a civil law state, which means that the curriculum includes both common law and civil law courses. So, students there must have 94 hours for graduation, which is more than other law schools in the nation. 
The school was founded back in 1904 when former LSU law professor Arthur T. Prescott proposed a new law establishment in the area. In 1906, the laws came to fruition, and it started with 19 students. Since 1924, the school has been included in the Association of American Law Schools.
Notable Paul M. Herbert Law Center Alumni
Because of its prominence in the law scene, the Paul M. Hebert Law Center has some seriously impressive alumni, including:
Frank Burton Ellis – Former state senator
S. Maurice Hicks, Jr. – District Judge
Fred S. LeBlanc – Former mayor of Baton Rouge
Alvin Benjamin Rubin – Federal judge
John Breaux – U.S. Senator
J. Bennett Johnston, Jr. – Former U.S. Senator
Mike Powell – State senator
Alan Seabaugh – State representative
Tulane University
Founded back in 1834, Tulane University was first founded as a medical college, but it's now a private research university. It was founded by seven doctors with meager beginnings, but by 1847, it was a comprehensive public university. This school is so ancient that the law school there is the 12th oldest in the United States.
This is another university that was closed from 1861 until 1865 due to the events of the Civil War. When it reopened, it dealt with some financial issues due to the fallout in the south. The university dealt with another major closure in 2005 due to the destruction caused by Hurricane Katrina. The storm hit the school hard, causing more than $600 million in damages. The college has since recovered, and it continues to be one of the most important schools in the country.
Notable Tulane University Alumni
Like the rest of the oldest schools in Louisiana, Tulane has a fair share of notable alumni, including:
Anthony Jeselnik – Comedian
Jerry Springer – Mayor, Talk show host
Paul Crawford – Jazz musician
Rich Cohen – Writer
Robert Harling – Movie producer
Jonathan Hensleigh – Screenwriter
Shannon Lee – Daughter of martial arts legend Bruce Lee
Paul Michael Glaser – Actor
Philip J. Carroll – Former CEO of Shell Oil Company
N.K. Jemisin – Award-winning science fiction author
David Filo – Co-founder of Yahoo!
Conclusion
These are the oldest schools in Louisiana, and they share an incredible history that's worth exploring. Students are proud to continue to call these schools home, and they get an incredible education in the process. If you're ever in Louisiana, take a tour of a few of these schools, and you'll be blown away.
The image featured at the top of this post is ©Kevin Ruck/Shutterstock.com.