Did you know that the oldest schools in Georgia Are Ancient? Georgia first became a state in 1732 and used to include much of the land that now belongs to Mississippi and Alabama. So, it was pretty large! A state so large needed to develop some schools, and thus the establishment of these fine, and still standing, learning centers began to take place around the State of Georgia. Georgia, as a state, is steeped in American history and a huge part of our current economy; lots of major businesses are headquartered in Georgia (via History.com). 
Keep on reading to learn about some of the oldest learning institutions that call the state of Georgia their home. We'll talk more about their offerings and if they're still functioning as educational centers today.
Richmond Academy, 1783
910 Russell Street, Augusta, GA 30904
The Richmond Academy takes home the grand prize of not only being the oldest public school on this list, but the oldest recorded public school in the South. Another notable piece of history at this school involves a visit from none other than George Washington! It was first established as a boy's school but has since transformed, moving locations and going through major updating renovations.
Closing briefly during the Civil War, Richmond Academy returned with a thriving JROTC program that still functions today. It was leased to the Richmond County Board of Education in 1926, for the span of 999 years. It was opened to girls in the 1950s and desegregated in the 1960s (via WJBF).
Now called The Academy of Richmond County the school functions out of a beautiful campus located in Augusta, Georgia. It is recognized as an AP STEM School, an award that means at least five of their students in the 2022 testing cycle were taking at least 4 AP courses as well as the final tests. Richmond boasts a 90.1% four-year graduation rate, which is higher than other schools in the district. It's amazing to see how long this institution has been up and running, providing excellent education to so many years of students. We told you the oldest schools in Georgia are ancient!
Richmond Academy Notable Alumni
Richmond Academy has a number of notable alumni, which is understandable considering its age. A few names on this list include:
Doug Barnard Jr., House of Representatives member
Jack Fisher, MLB player
William Henry Fleming, House of Representatives member
John Pendleton King, U.S. Senator
Ray Mercer, WBO world heavyweight champion
Ken Whisenhunt, special assistant to the head coach for Alabama and former Tennessee Titans player
Susan Still Kilrain, NASA astronaut
William Dudley Greer, first president of the School of Business at Samford University
Isaac S. Hopkins, first president of the Georgia Institute of Technology
Glynn Academy, 1788
1001 Mansfield Street, Brunswick, GA 31520
Established by an act of the General Assembly of Georgia, Glynn Academy came into being in 1788. This makes it the second-oldest school in the State. The plans for this district's public schooling system started in 1777, so it would take about 10 years to come to fruition.
The modern Glynn Academy boasts AdvancED status. This means Glynn Academy has been evaluated by a nonprofit that monitors a school's ability to meet the learning needs and resource requirements of all its enrolled students. The school scores high in AP testing, SAT scores, and post-graduate degrees.
Notable Glynn Academy Alumni
Glynn Academy has thousands of alumni, with a few standing out above the rest as particularly notable. Some names on their list of notable alumni include:
Kwame Brown, NBA player for the Washington Wizards
Jeff Chapman, Georgia state senator and state representative
DeeJay Dallas, Seattle Seahawks player
Davis Love III, 1997 PGA Champion
Mel Lattany, one of the best sprinters in the 1980s
Steve Melnyk, Georgia Golf Hall of Famer
Adam Wainwright, MLB player for the St. Louis Cardinals and Atlanta Braves
LaGrange College, 1831
206 Ridley Avenue, LaGrange, GA 30240
This college was the first private college in Georgia; first established in 1831, it was actually functioning independently as a female high school academy. The name changed to LaGrange Female Institute in 1847 when it was also allowed to give out degrees of education. In 1851 it moved to where LaGrange is currently located, on College Hill in LaGrange, Georgia.
This school has a unique history for the times it was set. The first president of the college was a woman named Harriet Behnam before she was replaced by Thomas Stanley. When he passed away, his wife, Ellen Stanley continued to help manage the college affairs. LaGrange nearly shut down during the Civil War, but four female teachers rallied support to keep the college's doors open and they prevailed. The name changed officially to LaGrange College in 1934, and it became co-ed in 1949.
Modern-day LaGrange College offers state-of-the-art facilities and numerous degree opportunities. There is study abroad options in 8 different counties and some 11,000+ LaGrange College alumni.
Notable LaGrange College Alumni
If you're considering LaGrange College, you may want to know what some of their alumni have accomplished after graduation. The accomplishments of alumni often speak to the quality of a school. Names on LaGrange College's notable alumni list include:
Blake Clarke, actor
Dwayne Shattuck, Emmy Award-winning producer
Elizabeth Carlock Harris, former First Lady of Georgia
Terry Kay, bestselling author
R. Lee Walburn, writer and editor of "Atlanta Magazine"
Dean W. Young, nationally syndicated cartoonist
Lee Crowe, special effects animator
Saint Vincent's Academy, 1845
207 East Liberty Street, Savannah, GA 31401
The Saint Vincent's Academy first opened its doors in June of 1845. Founded as a Catholic institution, it welcomed young ladies from Charleston, South Carolina to beautiful Savannah, Georgia. The earliest curriculums included fictional composition, mythology studies, embroidery, and penmanship. In 1919, the school shifted to only high school-aged education, still for only women. Through some backward periods in the South regarding people's opinions on women receiving an education, the school persisted in teaching young, bright women how to think for themselves in the new world.
The school still functions as an all-girls high school-level Catholic school. Their students score in the top 25% of SAT, ACT, PreACT, and PSAT testing. And aside from academics, Saint Vincent's offers a wide variety of athletic and extracurricular opportunities for the enrolled student body.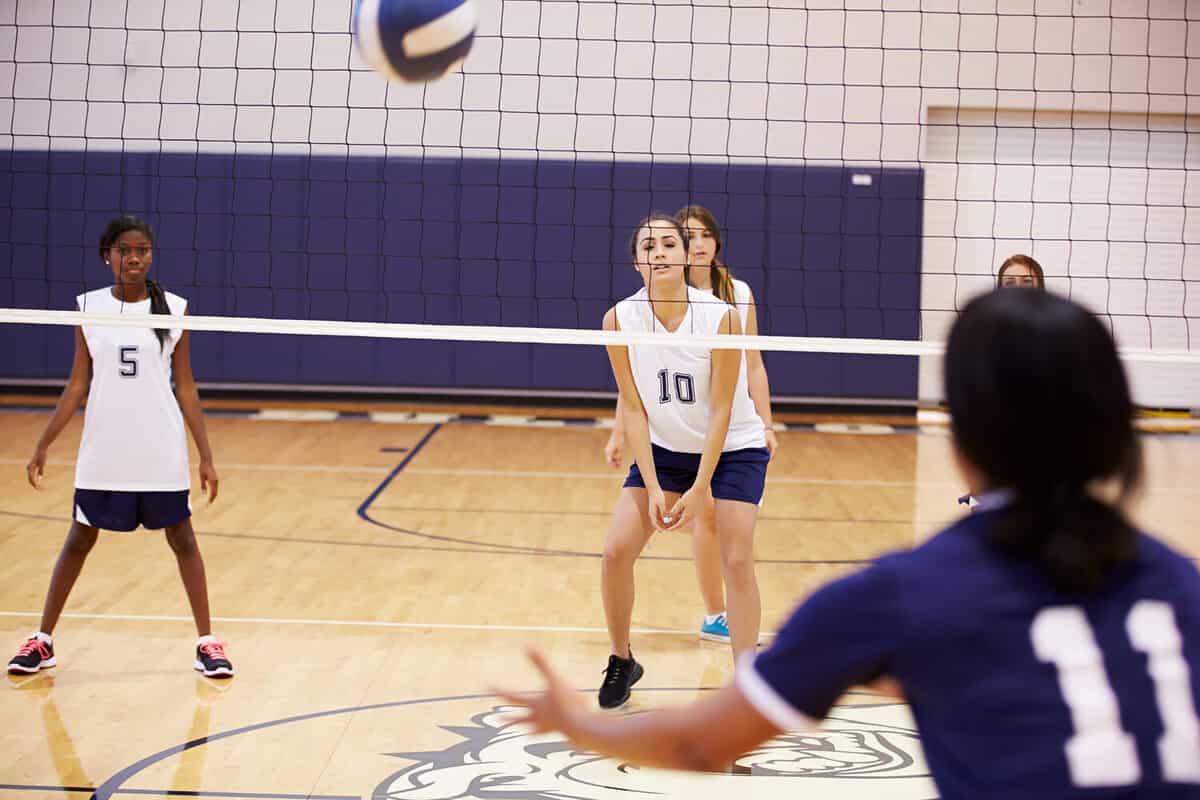 Georgia School For The Deaf, 1846
232 Perry Farm Rd SW Cave Spring, GA 30124
Find this school in the beautiful landscape of Vann's Valley. Georgia School for the Deaf was established in 1846. It is the State's only residential school that caters specifically to deaf and hard-of-hearing students, and is one of the oldest schools in Georgia.
Originally established on the grounds of Hearn Academy, a legislative grant allowed one of the academy's teachers to start the 11th school for deaf students established in the United States. It briefly served as a hospital during the Civil War, but has since converted back to a school.
The modern campus is some 480 acres and has established a unique and beautiful relationship with the nearby Cave Springs community. Many of the community members have learned ASL!
Norcross High School, 1870
437 Old Peachtree Rd. NW, Suwanee, GA 30024
Once West Gwinnett High School, now Norcross High School was organized in 1870. It merged several schools that had been founded in the area much sooner. This included the Washington Academy, which first opened in 1827. In 1870, the State of Georgia was finally developing its public schooling programs, and thus Norcross School, a two-story schoolhouse, was erected. In 1872, Georgia briefly suspended public schooling due to a lack of funding, but it reopened in 1873, and with it, Norcross High continued.
A newer facility opened in 1957, this is when the name was changed to Gwinnett High School, but changed back to Norcross High School in 1962. The modern campus, which opened in 2001, is in a different location, with 440,000 square feet to its name and lots of resources, facilities, and opportunities for its student body. Can you believe this is one of the oldest schools in Georgia?
Mount De Sales, 1876
851 Orange St, Macon, GA 31201
The Mount De Sales Academy first opened in 1876. It was founded as an independent Catholic college preparatory school that offered co-ed education through the Sisters of Mercy. Since its establishment, the academy has built out its facilities, with the most recent campus expansion occurring in 2017. This school has stood through the Civil War, the World Wars, Civil Rights, desegregation, space exploration, and into the modern age. It strives to help its students, grades 6-12, be the best version of themselves and think actively and critically as they do so.
Woodward Academy, 1900
1662 Rugby Avenue College Park GA 30337
6565 Boles Road Johns Creek GA 30097
Currently, with two campuses, Woodward Academy serves students from all over Georgia, and has since the 1900s! Named for its founder, Woodward Academy was started by Colonel John Charles Woodward. Woodward was an educator who sought to establish a military academy that would emphasize the importance of character development, community service, and problem-solving. Like the other oldest schools in Georgia, Woodward Academy lasted through the World Wars, and the Great Depression. It continues to thrive as an educational center with two campuses available to students. The College Park campus has amazing facilities available for K-12 grades. The Johns Creek campus offers the same stellar educational opportunities for grades K-6.
The image featured at the top of this post is ©iStock.com/Caiaimage/Chris Ryan.