Some of the oldest schools in Alabama are ancient. Many schools shuttered their doors down the line of Alabama statehood. However, some are still open today and continue to provide a top-notch education for the students of Alabama. Alabama has been a state since 1819, established as a separate territory two years before this. At the start of its statehood, Alabama had a pretty large population, which meant they needed to implement a public schooling system (via Brittanica). Flash forward to modern Alabama, a place filled with history, culture, varying landscapes and so much to see and do. Its private and public school system caters to some 138 school districts and the statewide graduation rate was 92%.
Let's look at some of these schools. In this post, we'll discuss the longest-running Alabama schools and talk a bit about their history. You'll learn about what kind of educational resources they have to offer and how these schools came to be. It's amazing that some of the oldest schools in Alabama are still running efficiently and effectively. No wonder they refer to the state as "Sweet Home Alabama."
Barton Academy, 1836
504 Government St, Mobile, AL 36602
We'll start with one of the oldest schools in Alabama and the first public school in Alabama. Barton Academy opened its doors in 1836. The public school system of Alabama was established in 1826, some 7 years after receiving its Statehood. The efforts were led by one Willoughby Barton, for whom the school would eventually be named. The original building was constructed by well-known architects James Gallier Sr., as well as James and Charles Dakin. Some of the most iconic buildings in New Orleans would go on to be designed by these three men. The money was raised to build the school and, by 1839, it was open for students who could afford the tuition fee. It was reopened as a public school in 1852, and while it closed briefly during the Civil War, it served as an elementary/middle school well into the 1960s.
The building was added to the National Register of Historic Places in 1970 and then went through a period of vacancy. In 2009, preservation groups came together to fundraise and brainstorm how to use the historical building. By 2013, enough funds were raised for repairs, and in 2020 full-scale renovation and restoration began. The academy opened for students in 2021, continuing the history of a Barton Academy education into the 21st century.
Modern-day, the Barton Academy For Advanced World Studies offers state-of-the-art facilities and curriculum to its returning and enrolled students. It is open to grades 6-9 and serves some 300+ students. They focus on project-based learning, with courses in global studies, world languages, STEAM subjects, and fine arts. There are special high school credit courses available to students in the middle school grades as well as unique and collaborative learning experiences.
Montgomery Catholic Preparatory School, 1873
5350 Vaughn Road, Montgomery, AL 36116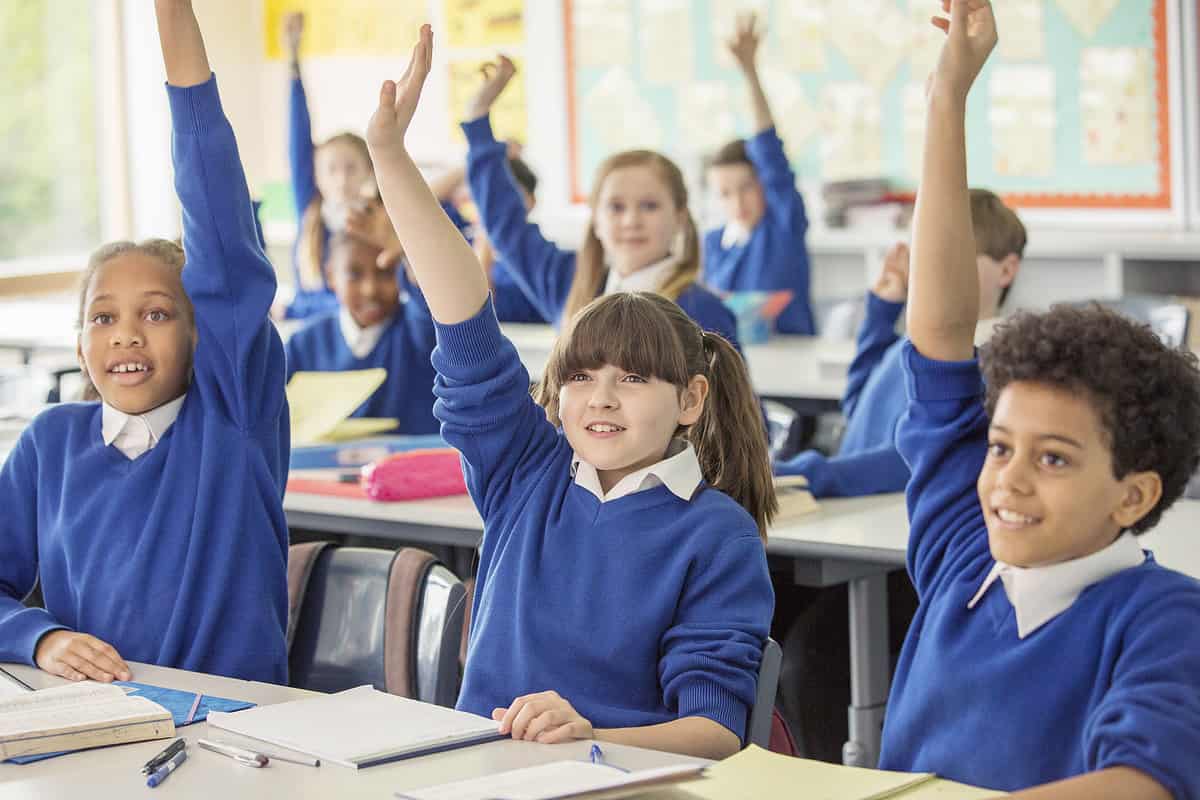 Montgomery Catholic Preparatory School has been open since 1873 and is one of the longest-running K-12 private schools in the State of Alabama. Founded by The Sisters of Loretto, who turned the building, originally called the Gerald Mansion, into the Saint Mary of Loretto School For Girls. The school was expanded in 1890 and went co-ed in 1929. The classes were divided between elementary school and secondary school, and the high school was moved to a separate building.
Now, the school has three different campuses in Montgomery, more than enough space to accommodate the needs of its many students. There is the Main Campus, the Saint Bede Campus, and the Holy Spirit Campus. In recent years, renovations have continued to happen. The district has built out the gymnasiums and athletics fields, as well as adding a performing arts center. The K-12 instruction program fully integrated in 2021, at both elementary school campuses. Montgomery Catholic Preparatory School offers honors and AP courses, and its students retain high GPAs as well as scoring well in SAT and ACT testing. This school has been going strong for 150 years! We told you some of the oldest schools in Alabama are ancient!
The other campuses as part of Montgomery Catholic School are located at 3850 Atlanta Highway, Montgomery, AL 36109 and 8580 Vaughn Road, Montgomery, AL 36117.
Montgomery Catholic Preparatory Notable Alumni
Montgomery Catholic Preparatory boasts two notable alumni: Ousmane Cisse and De'Teri Mayes. Ousmane Cisse is a retired Malian professional basketball player. In 2005-6, he was the top rebounder in the Israel Basketball Premier League, and the same league's Defensive Player of the Year. Initially drafted to the Denver Nuggets, he was released without play due to an injury. He traveled for some time before attempting an NBA career again with the Orlando Magic. The team released him after one preseason game, after which he traveled to Israel to play basketball internationally.
De'Teri Mayes is a retired professional Austrian-American basketball player. He initially played in the top-tier level Austrian basketball league before joining the Kapfenberg Bulls. He won seven MVP awards in Austria during his career, and is regarded as one of the greatest Austrian basketball players ever.
If your child is interested in basketball, sending them to Montgomery Catholic Prep might be a good choice! You never know; they might grow up to be the next NBA or international basketball star!
Saint Bernard Preparatory, 1891
1600 St. Bernard Drive, SE Cullman, AL 35055
Saint Bernard Preparatory was opened in 1891, founded by Benedictine Monks who had traveled from Pennsylvania. They were looking to expand Catholic schools in the South and arrived in Cullman, Alabama during the 1880s. Named for Saint Bernard of Clairvaux, an eleventh-century French doctor of the Catholic church, the school was officially chartered by the State of Alabama in 1893. It included a secondary and middle school; the school also could award bachelor's degrees. In 1929, a junior college was created alongside the high school. A senior college would follow soon after.
Eventually, the school board voted to stop post-secondary education at Saint Bernard. As a result, Saint Bernard closed briefly in 1979. However, by 1984 it returned to its roots and reopened as a co-educational secondary school. This campus was open to both residential and day students. It expanded to include middle schoolers in 2007 with the creation of a new middle school on campus. Saint Bernard offers around 130 enrolled students fantastic educational resources, athletic opportunities, and artistic outlets. There are numerous athletic opportunities and artistic outlets, as well as a thorough and thoughtful curriculum.
Southern Preparatory Academy, 1898
174 Ward Circle, Camp Hill, AL 36850
The Southern Preparatory Academy was first opened in 1898 and continues on as a premiere military school for boys in the great State of Alabama. The school was started by Dr. Lyman Ward, a New York Minister, as a non-profit, co-educational institution. By 1901, it was incorporated under the name "The Southern Industrial Institute, Inc." In 1948, a military department was added to the school and it was renamed the "Lyman Ward Military Academy." Finally, in 2019, the school was officially rebranded to Southern Preparatory Academy.
Today's Southern Preparatory Academy offers a boarding school, private school, college prep school, and military school all in one campus and one faithful community. The school is purposefully small, with some 130 men learning at the campus on a daily basis. The campus itself is 300 acres, with two beautiful lakes, athletic fields, and lots of space for training and practice. Football is one of Southern Preparatory's most popular extra-curricular options, although they also have basketball, baseball, and soccer, as well as a rifle squad. Southern Prep's Band performs annually at the Birmingham Veteran's Day Parade, and there is also a color guard team.
In terms of their academics, Southern Preparatory runs a tight ship. There are AP courses and a dual enrollment option at two nearby community colleges. 90% of graduates continue on to a 2 or 4-year college/university, while other graduates typically enlist in the military after graduation. Southern Preparatory is a proud member of the Association of Military Schools and Colleges in the United States (AMSCUS), the Alabama Association of Independent Schools (AAIS), and the Southern Association of Independent Schools (SAIS). It is fully accredited by the Southern Association of Colleges and Schools, and the Alabama Independent School Association (via Military Schools USA).
The image featured at the top of this post is ©iStock.com/Allard1.