Washington lies in the Northwest Pacific region of the United States. 1889 was a significant year because it got admission as the 42nd state to the Union. The state's roots go back before European settlement, as for a long time, native tribes called it home.
Juan de Fuca was the first European explorer to reach Washington in 1592. In the 18th century, Captain George Vancouver carried out further exploration and claimed the region as British. It wasn't until 1848 that Washington became part of Oregon territory and 1853, part of the larger Washington territory.
Washington has a rich educational history. By the time Washington became a state in 1889, an educational system was already in place. But even before that, settlers arriving in the area set up schools to provide education for the children.
Presently, Washington has several renowned institutions, such as the state's Flagship University of Washington, which opened its doors in 1861. K-12 education is a key area, with the state providing massive support to improve student outcomes. So what are some of the oldest learning institutions in Washington, and most importantly, are their doors still open?
University of Washington
1410, North East, campus Parkway, WA 98195, Seattle, Washington
The University of Washington, or UW, Is a renowned public research university in Seattle, Washington. It has the honor and distinction of being one of the oldest West Coast Universities, having been around since 1861. There is the main one in the university District and satellite compasses in Bothell and Tacoma.
The current university is huge, sitting on 703, comprising 500 buildings, including 26 libraries, museums, art centers, laboratories, and stadiums. The idea for a territorial University came from the then-governor Isaac Stevens. There was a lot of community encouragement and support for the concept, with an initial recommendation for two universities. However, interested parties came to the decision to establish one University in Lewis County, dependent on the availability of land.
Unfortunately, no one donated land, thus the petition by one of the Seattle founders, Arthur A. Denny, to relocate the University to Seattle. Together with his wife, Mary Denny, they donated 8 acres of land towards the cause. Other pioneers, including Mary Terry, Edward Lander, and Charlie Terry, donated 2 acres in downtown Seattle.
John Pike was the architect and builder of the university, and on November 4th, 1861, the Territorial University of Washington opened its doors. Funds shortage and low enrollment led to the university's closure in 1863, 1867, and 1876. But even then, the first graduate, Clara Antoinette McCary Will, got a bachelor's degree in science in 1876.
By 1889, Seattle and the Territorial University had grown quite significantly. With higher enrollments, there was a need for a larger venue to host the staff and faculty. The University committee settled on Union Bay in downtown Seattle for the new university. It also underwent a name change to the University of Washington.
The Territorial University building was demolished, and in its place stands the Fairmont Olympic Hotel. Since then, UW has continued to grow with massive expansions, especially during the World Wars. Federal research funding from the United States has helped establish the University of Washington as a research facility. The opening of the Bothell and Tacoma campuses was in 1990.
The University of Washington offers students bachelor's, master's, and doctoral degrees. It has over 140 departments operating as schools or colleges. The university is also a top research facility and a leading innovator.
Famous alumni from the University of Washington include the following.
Jazz musician and Grammy winner Kenny G
Martial artist and actor Bruce Lee
Biologist and Nobel Prize winner Linda B. Buck
Author and Pulitzer Prize winner Marilyn Robinson
Basketball player Matisse Thybulle
The University of Washington continues to play a critical role in Washington's educational landscape. We don't see that changing anytime soon.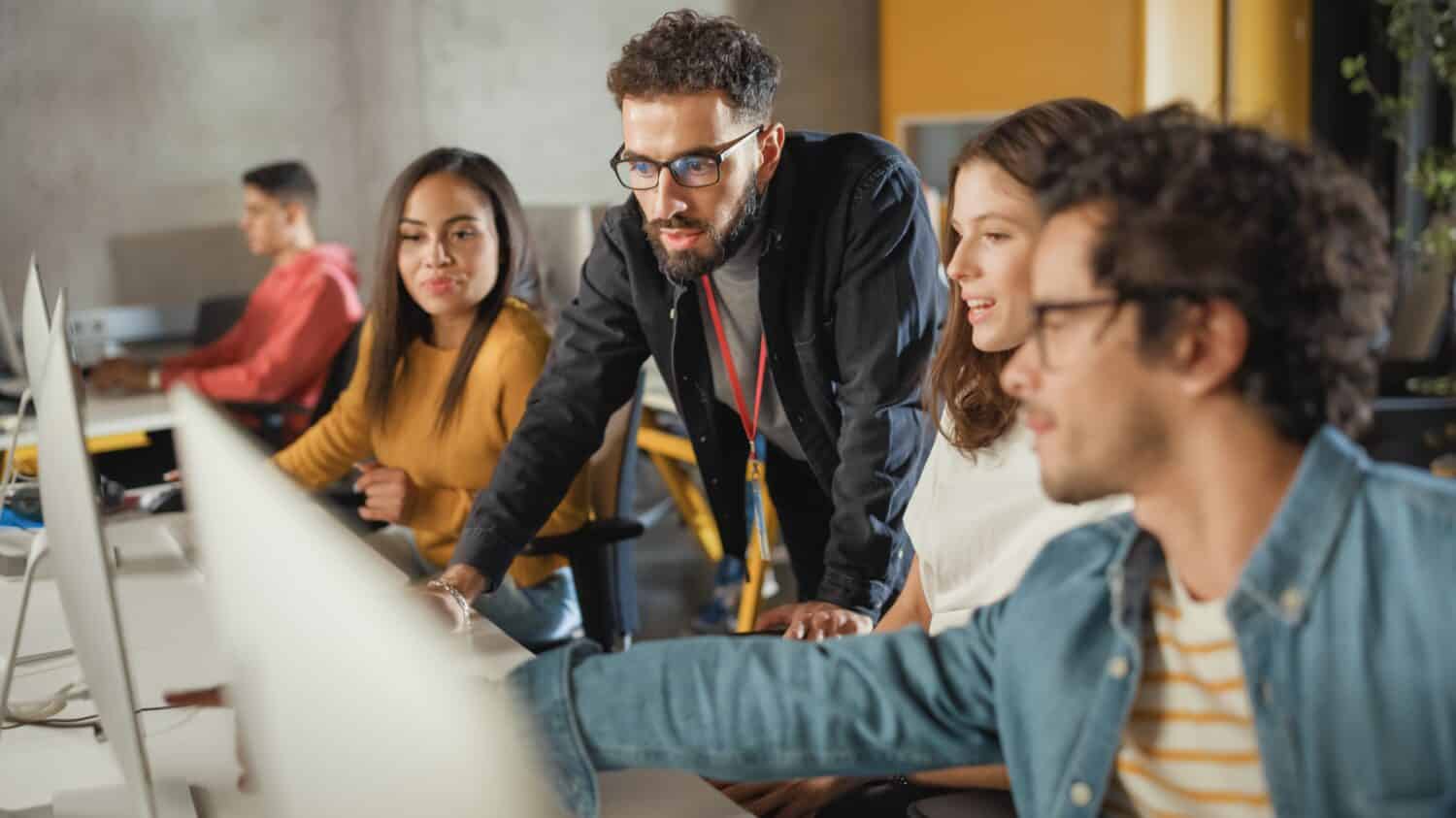 Whitman College
345 Boyer Avenue, WA 99362 Walla Walla, Washington
The private liberal arts college, Whitman College, is in Walla Walla, Washington. It goes down in history as having been the first within the Pacific Northwest to have a Phi Beta Kappa Chapter. This is the oldest and most prestigious academic honor in the United States. The College is also the first to require students to take comprehensive exams to qualify for graduation.
Whitman College gets its name from Marcus Whitman, an American missionary. Whitman, his wife, Narcissa Prentiss Whitman, and several others died during the 1847 Whitman massacre. However, his contribution as a pioneer and missionary did not go unnoticed. Thus the naming of the institution after him.
Whitman started giving degrees in 1882, but that was not the original plan. The Territorial Legislative Chapter established the school as a seminary, pre-collegiate school in 1859. All this is thanks to Cushing Eells, who wanted to set up a pioneer boys' and girls' school as an homage to his former missionary colleagues.
Dorsey Baker, a wealthy Walla Walla citizen, donated land on which a wood-framed, two-story building was set up. The first principal was Peasly B. Chamberlain, who barely lasted a year. Cushing took over for the next ten years but faced huge challenges with enrollment and paying teachers.
In 1882, Whitman's trustees felt that the prep school would fare better as a college. And that came to be in 1883, with support from the Congressional American College and Education Society. Financial difficulties continued to dog the College until D.K Pearson gave it a lifeline through the provision of resources and support. Under his leadership was a strengthening of the faculties and setting up the first buildings, the Whitman Memorial Building and Billings Hall.
1937 marked the end of religious affiliations with the congressional church. Thereafter began the transformation of the College into an advanced science and technology center. Lack of resources led to the abandonment of the plan, thus reverting Whitman back to a liberal arts college.
Whitman College offers liberal arts to undergraduate students. There are a total of 48 major and 34 minor fields. The College also presents students with the option of designing independent study programs. The science program is also quite robust, with majors in economics, astrophysics, research, and experiential psychology, to name a few.
Notable alumni from the College include the following.
Actor Adam West
Historian Gordon Wright
American physicist Walter Houser Brattain
American businessman John W Stanton
Professional stock car racing driver Derrike Cope
Basketball coach Tommy Lloyd
District Judge James Robart
Journalist John Markoff
Professional bicycle racer Mara Abbott
American film director and producer Cullen Hoback.
Whitman College prides itself as a community that challenges, supports, and always wants the best for students. And it has lived true to its promise years down the line.
Gonzaga University
502, East Boone Avenue, WA 99258-0102 Spokane, Washington
Gonzaga University went by the name Gonzaga College from its establishment in 1887 until 1912. The private Jesuit College owes its existence to the Jesuit missionary Joseph Cataldo, an Italian by birth.
Gonzaga University gets its name from the Jesuit saint Aloysius de Gonzaga. Aloysius got his place in history due to his devotion and service to others, especially the poor and sick. Sadly, this caring nature may have been the reason behind his demise. While caring for victims during a serious pandemic, he became ill and succumbed.
Cataldo came to the Pacific Northwest as a Jesuit missionary targeting Native Americans. The First School House was at Peone Prairie, a few kilometers Northeast of Spokane. The growing influence of Protestant schools became a concern for Cataldo, who approached other leaders to set up a college. They went on to purchase real estate north of Spokane River.
The city of Spokane was willing to give the support, but only if it was an all-white institution. Unfortunately, that would derail the Italian priest's aim, which was to educate Native Americans. The school opened its doors in 1887 to a student enrollment of 7 boys. By the year's end, there were 18 and, as per the city of Spokane's wishes, all white. Interestingly, in the initial years, the College also did not accept non-Catholic whites.
Life at the College was tough due to the tough curriculum. The students had to pass rigorous examinations to advance to the next level. So challenging were the exams that some students opted out rather than take them.
Nowadays, the college campus sits on 152 acres with 105 buildings. It offers bachelor's, master's, and doctoral degrees. These are in arts and sciences, business, education, engineering, law, nursing, leadership studies, and human psychology.
Athletics is also big at the College, with over 16 varsity sports. Students can enroll in baseball, golf, basketball, cross country, rowing, track and field, and tennis.
Notable alumni from Gonzaga University include the following.
American actor and singer Bing Crosby
Professional basketballs Rui Hachimura, Domantas Sabonis, Adam Morrison, Kelly Olynyk, and Zach Collins
Politicians Tom Foley, Matt Shea, Frank Comerford Walker
District Judge Thomas O. Rice
Native American writer Donald Fixico
Biological oceanographer, Professor James J McCarthy
Father Cataldo would be happy to see that the university let go of the racial stereotypes. Today, Gonzaga University takes in students from all walks of life. While it's true that a higher percentage are still white, there are black, Hispanic, Asian, and a host of other representations.
Holy Names Academy
728 21st Avenue Street, 98112 Seattle, Washington
Holy Names Academy came to be in 1880, thanks to the efforts of the Sisters of the Holy Names of Jesus and Mary. It's a private College Preparatory High School for Girls and sits on the Eastern slope of Capitol Hill. That makes it the oldest operating school in Washington State.
At its establishment, it had 21 students, and only one of them was a boarder. The first Holy Names Academy location was in downtown Seattle at Second Avenue and Seneca Street, occupying rented houses. In 1885, it moved to Jackson Street on 7th Avenue. Re-grading work on Jackson Street forced the Academy to relocate once again in 1904 to the present location at Capitol Hill. By 1908, Holy Names Academy had a boarding and normal school.
The school has, on four separate occasions, achieved the blue ribbon status. That's an award program that recognizes exemplary performance. Other surveys have also placed it as one of the most challenging American high schools.
Students have access to sports like basketball, cross country, golf, soccer, tennis, and gymnastics.
Notable alumni from the school include the following.
Washington state legislator Lynn Kessler, who was also the house Majority Leader
Theologian and Scholar Mary C. Boys
Politician Katherine Zappone
Supreme Court Justice Megan Flynn
Political commentator Angela Rye
Olympic rowing winner Lindsay Meyer
Howard University founding President Kathleen Rose
Holy Name Academy prides itself on future-oriented facilities and academic programs. It aims at providing an optimal learning environment where students can succeed in all areas. With over 11,000 women having graduated from the Academy, the star remains bright for this catholic school.
Seattle Preparatory School
2400, 11th Avenue East, WA 98102, Seattle, Washington
The humble beginnings of Seattle Preparatory School go back to 1891. The first location was Saint Francis Hall on 6th Avenue and Spring Street. The school took in both boys and girls. A large part of the curriculum had its foundation in Jesuit studies. That included literature, math, Greek, Latin, and religion. Seattle Prep stopped admitting girls in 1894, and this went on until the 1970s.
1894 was a significant year as the school moved to land initially intended for the University of Washington. Four years later, the school changed its name to Seattle College, although it was a preparatory school curriculum awarding high school diplomas. Indeed, It wasn't until 1909 that they gave out the first college diploma.
Upgrading of the school facilities became possible due to the kind donation of TC and Ella McHugh. The benefactors purchased Adelphia College on North Capitol Hill and donated it to Seattle College. The new Interlaken campus began to host students in 1919.
In 1929 Seattle College cleaved itself off the college and returned to the Broadway and Madison campus. In 1933, the school adopted the name Seattle preparatory school. In 1975, the first female graduates went out into the market. At the same time, a collaboration between Seattle University and Seattle Prep resulted in Matteo Ricci College.
The curriculum is four years, thus preparing students for entry into a two or four-year college and other institutions. There is also a focus on extracurricular activities such as film, chess, dance, newspaper, and drama club. Students can also participate in social justice clubs like Feminist Interest Groups, ancient Pacific islanders club, One Voice, Black Student Union, and Latino Club. The same applies to athletics, notably basketball, cross country, and lacrosse.
Notable alumni from the Seattle preparatory school include the following.
American footballer Bob Bellinger
Professional NBA basketball player Spencer Haws
Olympic marathon runner Don Karr
NFL offensive coordinator Joe Lombardi
Former US Attorney John McKay
Former Washington governor John Spellman
Service to God and humanity remains central to Seattle prep. And the school keeps its promise to churn out the best. With over 90% placement in top colleges, that fact is hard to disapprove.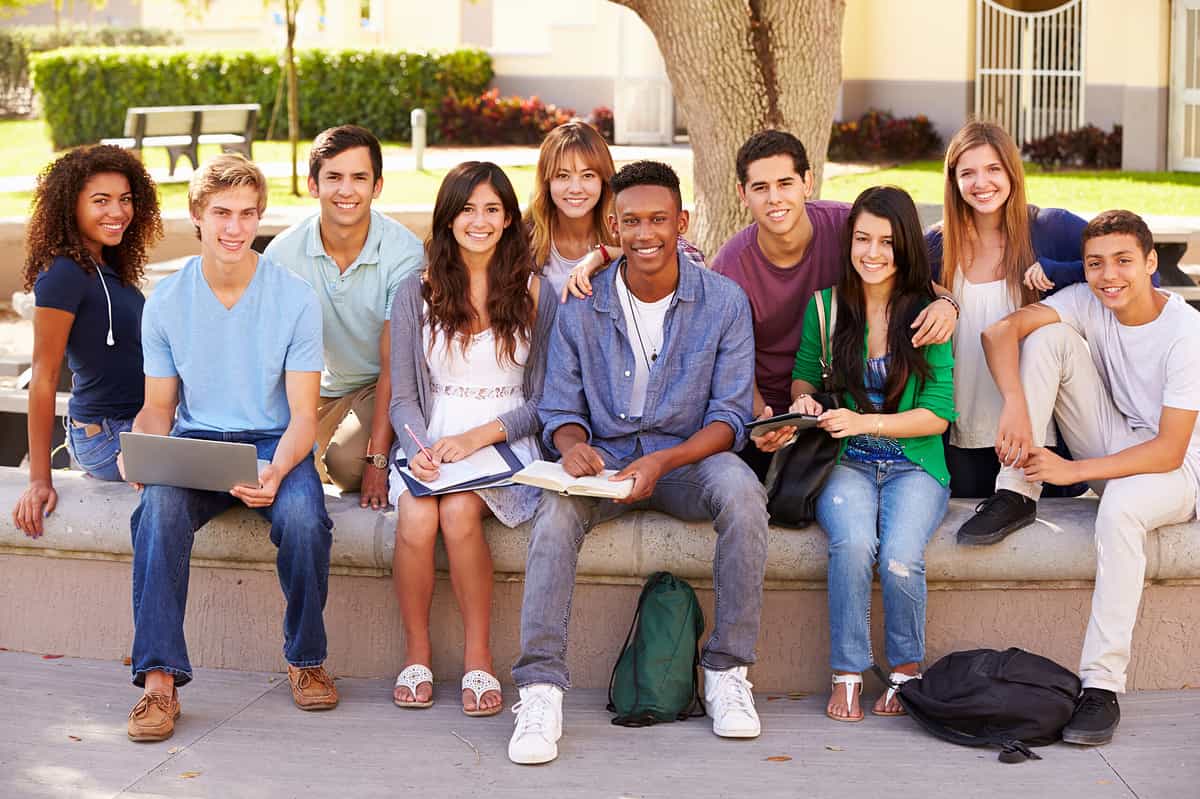 Wilkeson School
640 Railroad Avenue, 98396, Wilkeson, Washington
The oldest Elementary school in Washington's title goes to Wilkeson School. It opened its doors to the first enrolled students in 1912. As of 1976, it has a place in the national register of historic places. The Wilkeson vicinity was a small town that came up due to the discovery of sandstone and coal deposits by Samuel Wilkeson. The school was set up to serve the coal miner's children and those of other Wilkeson residents.
School District bonds provided financing for the Town School. As is typical with the earliest schools, there were issues of low enrolment and lack of financing. That led to the closure of Wilkeson School for some time. Indeed, in 1975, the local church leased the school. It's unclear when the school reopened, but there were some significant internal renovations between 2017 and 2018. A new building was put up in 1928 to house Wilkeson Elementary School.
Wilkeson is now a modern facility that can fully dispense 21st-century education. It takes in students from Kindergarten to 5th grade. Students get to learn in a nurturing and inclusive environment that not only emphasizes academic excellence but character development as well.
Active participation by parents through various initiatives and events forms a critical part of the curriculum. The same applies to community involvement within the Wilkerson area. All these are critical for the development of students and the shaping of the educational environment.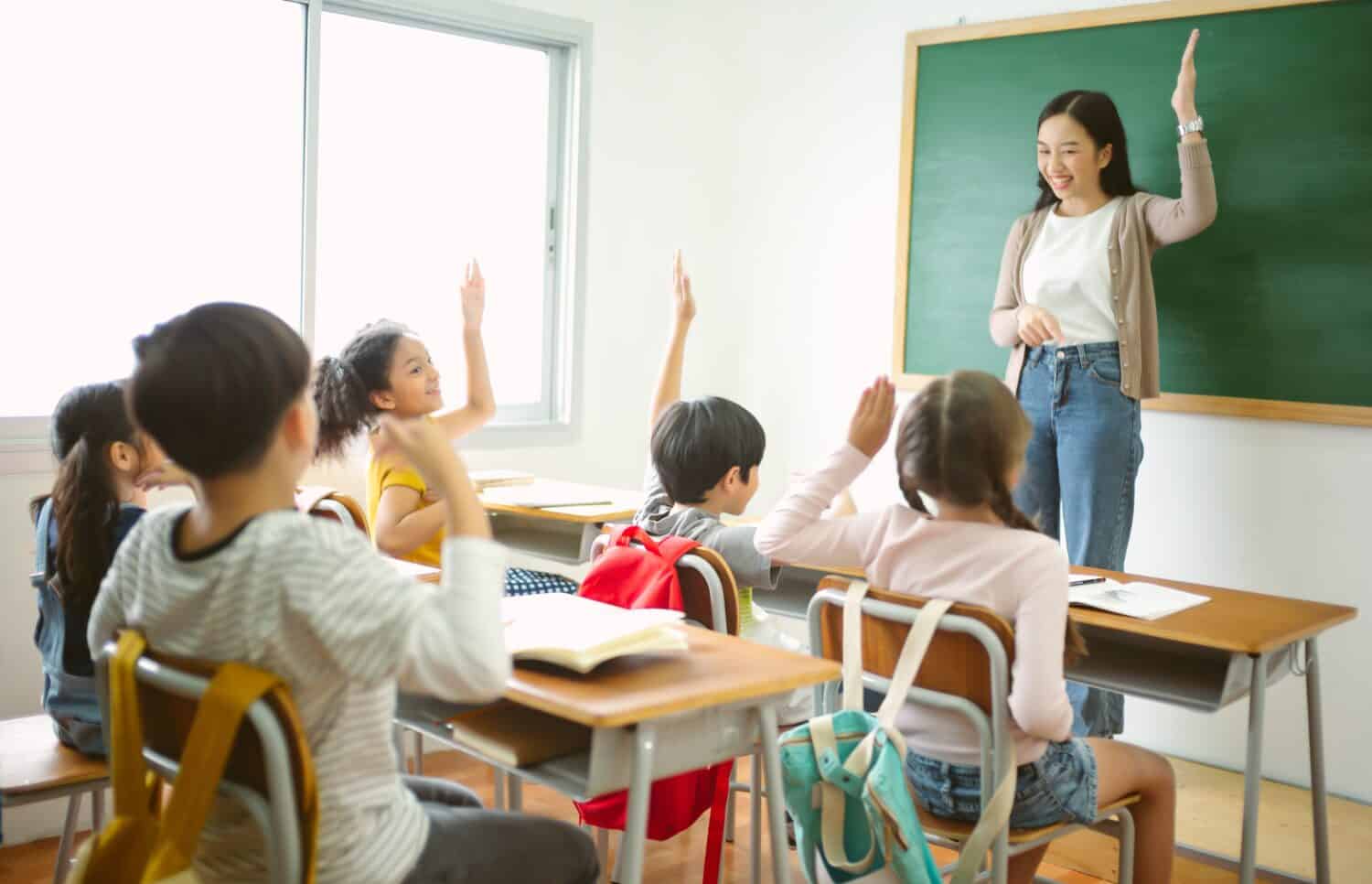 Washington Has Some of the Oldest and Still Relevant Schools
By looking at the article, it'd be hard to argue about the enduring legacy of some of the oldest Washington schools. These ancient schools have withstood the passage of time and continue to churn out quality individuals through their focus on academic excellence.
But beyond that are well-rounded individuals who can fit into modern society. The fact that some of these oldest schools are still open is an achievement. Add onto that the fact that they still cling to the reason for being, which is the provision of quality education, which further adds to the accolades.
The image featured at the top of this post is ©panitanphoto/Shutterstock.com.