Massachusetts is a haven for academia, boasting two of the world's most prestigious learning institutions. With roots stretching back to 1636, Harvard University proudly owns its title as the United States' first university. MIT brings cutting-edge research innovation to further cement Massachusetts's higher education reputation.
The state also boasts of having the first public high school, The Boston Latin School, which started in 1635. The Massachusetts public school system (PK-12th Grade) currently serves approximately 896,103 students in 1,751 schools within 316 districts. Determining the best school for your child from this bunch can be challenging.
The definition of a 'good' school varies widely. The ideal school should meet a child's unique learning needs and interests. Fortunately, we've prepared an exhaustive list featuring the ten best educational institutions in the state.
Our ranking considers academic excellence, class sizes, faculty qualifications and experience, feedback from parents and pupils, GreatSchools.org test results, and many more aspects – providing you with a comprehensive overview of school quality.
Here are the ten top-rated schools in Massachusetts today, ranked in ascending order.
Best Elementary Schools
Joseph E. Fiske Elementary School
45 Hastings St, Wellesley, MA 02481
Joseph E. Fiske Elementary is a highly-rated public elementary school in Wellesley, Massachusetts, serving kindergarten through fifth-grade students. It has a student population of roughly 291 kids. GreatSchools.org gave the school a perfect 10/10 rating.
The school offers a rigorous and enriched curriculum supporting various student profiles. Students at Fiske Elementary excel in standardized tests, with 87% gaining proficiency in English and 79% in math. Besides the common core subjects, students can enroll in special programs such as performing arts, visual arts, technology, and fitness.
The school also offers the Recreational Enrichment Classes (REC) Summer Program, which includes exciting enrichment classes such as vet school, 3D construction, and coding. The program allows kids to develop and build on their interests.
Classes at the school are relatively small, with one teacher for every twelve students. Additionally, the students receive instruction from qualified staff, with 93% of faculty members holding certifications and having over three years of experience.
Parents at Fiske Elementary speak highly of it. In a review on GreatSchools.org, one parent appreciates the extremely positive learning environment at the school and the active PTO that introduces kids to social service opportunities. Fiske Elementary is an excellent choice for families in Wellesley, Massachusetts.
Josiah Haynes Elementary School
169 Haynes Rd, Sudbury, MA 01776
Josiah Haynes Elementary School is an award-winning public elementary school in Sudbury under the Sudbury School District. The school serves approximately 358 students in kindergarten through fifth grade. It has also received numerous accolades, notably being named a National Blue Ribbon School in 2021.
The school was bestowed with dual honors in 2019 and 2020, winning the prestigious Schools of Recognition award from the Massachusetts Department of Elementary and Secondary Education. Furthermore, its students put on an astonishing performance that saw 85%, 85% & 81% proficiency attained across Science, English & Math, respectively. Unsurprisingly, greatschools.org rated it 10 out of 10 for excellence.
Students can participate in numerous extracurricular activities such as math club and safety patrol. The school has highly qualified teachers, with all instructors having over three years of experience and holding active certifications.
Classes at Haynes Elementary are relatively small, with one teacher for every thirteen kids. The low student-teacher ratio allows the faculty to provide personalized attention to each student. The school also has a nurse, psychologist, social worker, and law enforcement officer on staff.
Parent reviews at the school are overwhelmingly positive, with one noting the tremendous parent involvement as one of the many reasons they love and recommend the school.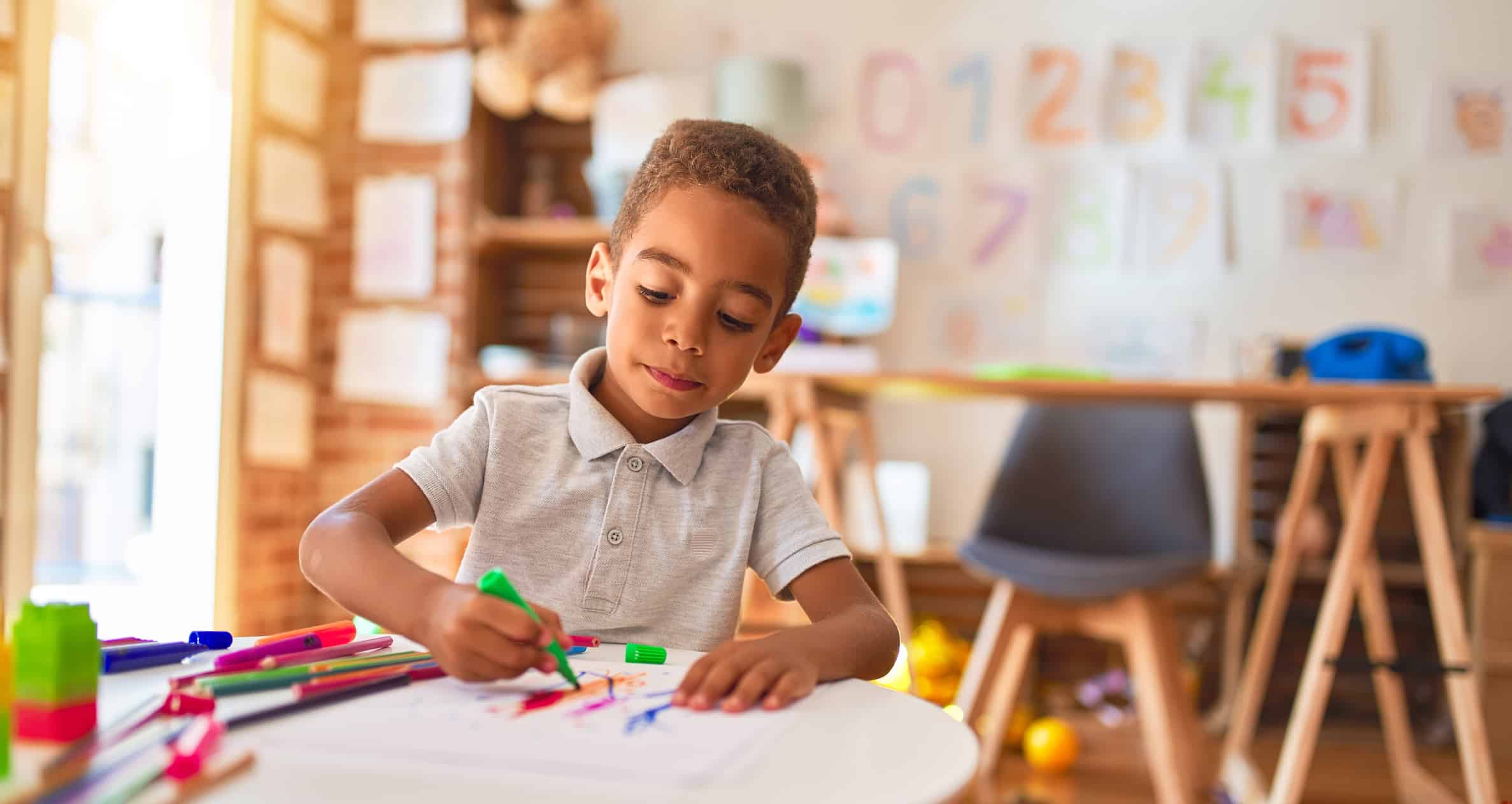 J Turner Hood School
298 Haverhill St, North Reading, MA 01864
J Turner Hood School is a top-rated public elementary school within the North Reading School District. The School has roughly 350 students in grades K-5. It receives an overall 10/10 rating from GreatSchools.org.
The school offers an enriched curriculum that goes beyond the standards the Massachusetts State Curriculum frameworks set. Students can enroll in special programs such as fine arts, performance arts, and physical education. The kids perform excellently on standardized tests, with 87% attaining proficiency in science and 79% in English.
J Turner Hood enjoys relatively small class sizes, with one teacher for every eleven kids. The faculty are highly experienced, with 93% having over three years of teaching experience. All full-time instructors are certified.
The school employs a full-time nurse and psychologist who handle students' health and emotional needs. Additionally, J Turner has a part-time law enforcement officer that bolsters the safety of the staff and children at school.
A parent at the school says they loved the school and its teachers. They go ahead to state in their review that J Turner produces kinder and better students and that they would 100% recommend the school to other families.
Horace Mann Elementary School
225 Nevada Street, Newtonville, MA 02460
Horace Mann Elementary is a public elementary school under the Newton School District in Newtonville, MA. The school serves roughly 409 students in kindergarten through fifth grade. The school takes pride in its diversity, with students from over 25 nationalities.
GreatSchools.org gave the school a perfect 10/10 overall ranking. The organization also points out that students at Horace Mann Elementary are performing at or above their grade level in tested common core subjects. 71% of students at the school display excellence in English and science, while 68% demonstrate mastery in math.
Additionally, this diverse institution is proud to have a student body comprising 61% white individuals, 17% Asian people, 10% multiracial citizens, 8% Hispanics, and 4%, Black members. GreatSchools.org has rated it highly for its inclusive environment among its population and staff.
Horace Mann Elementary has relatively small classes, with one teacher for every 13 students. The faculty is also highly qualified, with 92% of faculty having three or more years of teaching experience and 94% of teachers certified.
According to a satisfied parent at the school, Horace Mann is a great school that has had an incredible impact on their son's development. The parent praises the principal, describing him as involved and approachable.
Best Middle Schools
Ashland Middle School
87 W Union St, Ashland, MA 01721
Ashland Middle School is a top-rated public school with approximately 682 sixth to eighth-grade students. The school is within the Ashland School district and earns a 9/10 overall rating from GreatSchools.org.
Students at the school excel in state-mandated standardized tests, with 75% attaining the proficiency grade in English and 76% in math. Under tested specialized courses, 78% of the students participate in Algebra Ⅰ, with the school recording a 98% pass rate.
Ashland Middle offers numerous co-curricular and extracurricular opportunities that nurture students' interests and talents. Your child may have a chance to join clubs such as art, chess, Dungeons and Dragons, diversity, drama, STEM, Math Counts, and The Time Piece.
The school has one teacher for every thirteen kids, enabling the teachers to provide personalized attention to each student. The students also enjoy access to highly qualified staff, with 96% of full-time teachers certified and 83% having more than three years of experience.
A happy parent satisfied with their experience at the school says they appreciate their child having fun and enjoying their time in school. The parent notes that their child speaks positively about the teachers, describing them as nice and attentive.
Ottoson Middle School
63 Acton St, Arlington, MA 02476
Ottoson Middle is a public school in Arlington, MA, under the Arlington Public Schools District. It serves roughly 855 students in seventh and eighth grades. The school aims to create lifelong learners who value and achieve high academic standards.
Ottoson Middle School is highly regarded, as evidenced by its 9/10 overall rating on GreatSchools.org. Students at this esteemed institution perform above their grade level expectations regarding standardized tests; precisely, 76%, 75%, and 74% of students attain proficiency in math, English, and science, respectively.
In addition to the traditional core subjects, your student can explore a selection of specialized programs like computer science and visual arts, as well as technology, music, and performance art. World language offerings include Spanish, Mandarin, Latin, or French for them to choose from.
Students at Ottoson Middle can also participate in various extracurricular activities before and after school. Some popular clubs and activities include drama, robotics, Spanish, Ski and Snowboarding, and LINKS.
A former student says that their overall experience at Ottoson Middle was positive. The student mentions that they loved the school, noting that all teachers have been great and are doing an "amazing job." The school is an excellent pick for families living in Arlington looking for an academically rigorous environment for their kids.
Pollard Middle School
200 Harris Ave, Needham, MA 02492
Pollard Middle is a highly-rated public middle school in the Needham School District. The school serves roughly 818 seventh and eighth-grade students in the 2022/2023 school year. It is the only middle school in Massachusetts that received a 10/10 rating from GreatSchools.org.
With classes typically having a ratio of only one teacher for every eleven students, it's no surprise that our state standardized test results demonstrate outstanding success in Math (85%), English Language Arts (82%), and Science (78%). Each grade receives instruction in the four cluster subjects: Mathematics, ELA, Science, and Social Studies.
Additionally, students participate in enrichment programs, such as physical education, performance arts, visual arts, music, data science, and world languages. Outside class, the school offers numerous extracurricular activities that help kids develop leadership and social skills. Examples of clubs and organizations include the student council, library club, GSA, outdoor club, LEGO robotics, and social justice league.
Your little one could benefit from joining the school's extensive athletic teams, including volleyball, field hockey, cross country, basketball, wrestling, softball, and ultimate frisbee. The institution is ideal for parents wanting to provide ample learning opportunities for their children.
Best High Schools
MA Academy for Math and Science
85 Prescott St, Worcester, MA 01605
MA Academy for Math and Science (Mass Academy) is a tuition-free magnet school founded in 1992 by the Massachusetts State Legislature to serve academically advanced kids in grades eleven and twelve. The school has a population of approximately 100 students who undertake a comprehensive curriculum focused on math, science, and technology.
The school has teamed up with the Worchester Polytechnic Institute to provide an enriched educational experience for its senior students. This collaboration offers dual enrollment classes that enable 48% of the pupils to gain college credits before they even graduate high school.
Students at Mass Academy ace college entrance exams, with the school recording a 1491 average SAT score. Additionally, the school has a high school graduation rate of 98%, with 96% of the graduates moving ahead to pursue a college or vocational training program. The school's small setting allows the academically-gifted kids to receive personalized attention on their educational journey.
Former and current students at the school rave about its excellent academic environment. One former student in review on Niche.com praises the collaborative environment and the challenging, real-world assignments provided at the school. With approximately 50 students per grade, the student notes that they get to know each other and the faculty members personally.
Notable Alum
The Massachusetts Academy for Math and Science has one notable alum: Andy Ross. Andy Ross is the vocalist, guitarist, and keyboardist for the Grammy Award-winning band OK Go. He has been in this role since 2005. A solo project of his, Secret Dakota Ring, released two albums in 2004 and 2008, respectively. Ross is the co-founder of Serious Business Records, an independent record label under which Secret Dakota Ring has published work. Finally, Ross is the lead developer at Space Inch, LLC., a mobile game development company. Ross's successes showcase the enormous heights that Mass Academy alumni can aspire to.
Westford Academy
30 Patten Rd, Westford, MA 01886
Westford Academy is an exemplary public high school boasting a distinguished heritage. Established in 1792, this educational institution is one of the oldest secondary schools in America and currently enrolls over 1,500 students from grades 9-12. It's no wonder it has been awarded state and national honors — most recently being selected as a National Blue Ribbon School in 2008.
Westford Academy boasts of a four-year high school graduation rate of 99%, with 91% of the graduates joining college or vocational training. These impressive statistics speak highly of its college preparatory curriculum. GreatSchools.org gives the school an overall 10/10 ranking.
The school provides numerous opportunities for students to earn college credits while in high school through advanced placement courses and dual enrollment classes. 25% of the students participate in the 16 AP courses offered at the school.
Students at Westford enjoy small class sizes of approximately 23 students per class. The school has one faculty member for every twelve students, allowing the teachers to provide more support and attention.
Former students speak highly of it, most appreciating the passionate and caring teaching staff. One student praises how the school encouraged them to participate in extracurricular activities such as sports and music.
Sarah Dix Hamlin – Educator and founder of the Hamlin School
Aaron Stanford – Actor
Pat Bradley – LPGA Hall of Famer
James Arciero – Member of the Massachusetts House of Representatives
Nettie Maria Stevens – Geneticist who discovered the sex chromosomes
Alexa St. Martin – Former professional soccer player
Loammi Baldwin, Jr. – Civil engineer
Sarah Carter Edgarton Mayo – Editor and writer
Norwell High School
18 South St, Norwell, MA 02061
Norwell High School is a public high school under the Norwell School District accredited by the New England Association of Schools and Colleges. It serves approximately 684 students in grades 9-12. The school strives to provide a creative and challenging environment that prepares its students for academic and social success.
The school has a 99% four-year high school graduation rate, with 91% of the graduates proceeding to college or vocational training. Still, on college readiness, the school records an average score of 1182 on the SAT. GreatSchools.org gives the school a perfect 10/10 overall score.
Students can earn college credits by enrolling in the 20 advanced placement courses. Norwell High has a highly experienced faculty team, with all teachers holding certifications and over three years of teaching experience.
Students and parents at the school highly recommend it, giving it an overall 5/5 star rating on GreatSchools.org. One parent praises its excellent teachers, curriculum, and sports programs. Another parent notes that the students are appropriately challenged in and outside the classroom.
Jennifer Coolidge – Emmy Award-winning actress
Richard Halford – Former Alaska Senate President
Nick Russo – Emmy Award-winning weather forecaster
Susan Tedeschi – Grammy-nominated blues and soul singer
Laura Wilson – Photographer and mother of actors Owen and Luke Wilson
Jeff Corwin – Host of two shows on the Animal Planet channel: The Jeff Corwin Experience and Corwin's Quest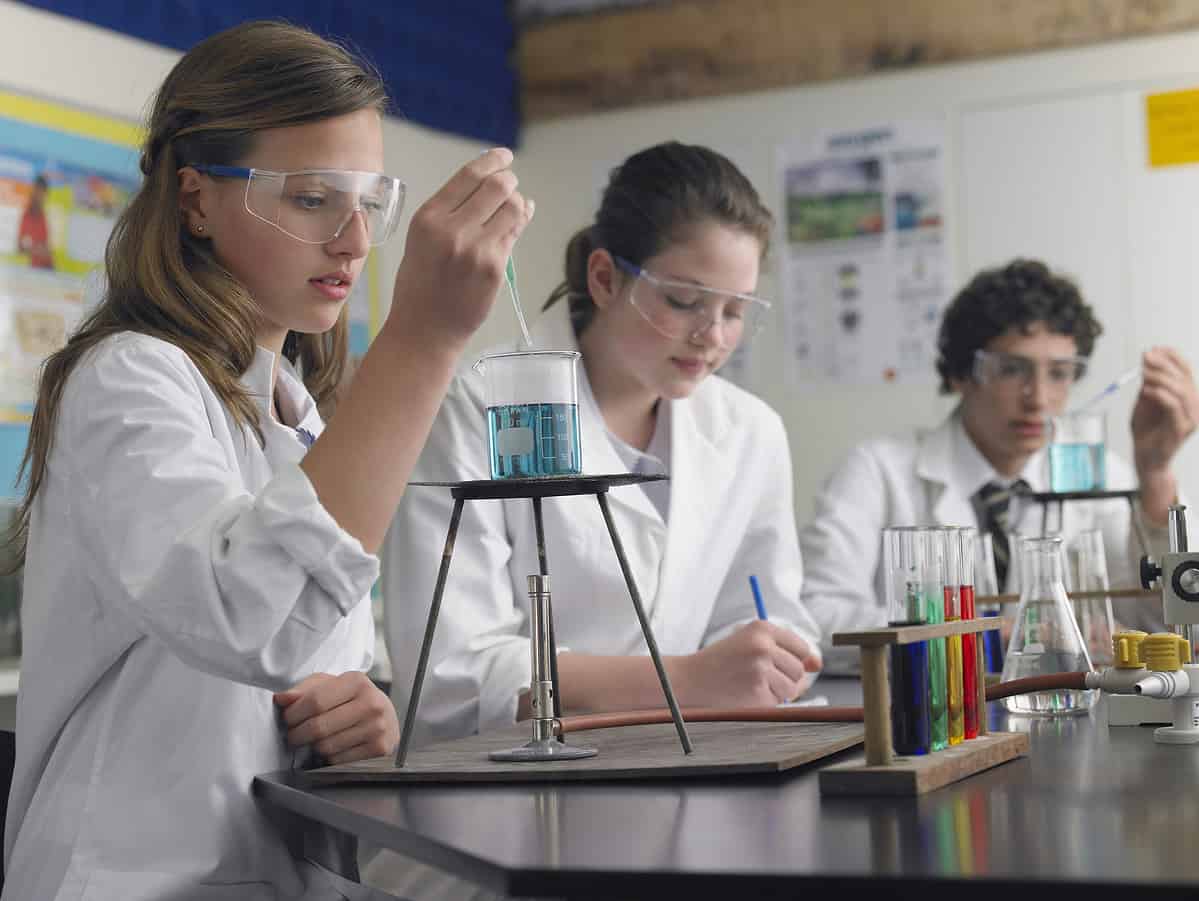 Finding the Right School for Your Child
Massachusetts is a trailblazer within the nation's educational sphere. From the first public secondary school to the first institution of higher learning, Massachusetts is a state of many firsts in education. It's also home to some of the best K-12 schools in the nation.
The schools on this list have earned merit to be on it, having excellent academic performances, small class sizes, experienced faculty, and positive student and parent reviews. This list will help you find the ideal institution for your child.
The image featured at the top of this post is ©iStock.com/Halfpoint.