San Diego is an idyllic city to live, work, and raise your kids. Education plays a critical role in this vibrant city, shaping the future of the next generation of innovators and leaders. As such, parents and guardians are often willing to go to great lengths to provide their kids with the finest possible upbringing, including investing heavily to enroll their kids in exclusive schools.
In today's post, we set out to find San Diego's most exclusive and expensive educational institutions. The list includes a mix of day and boarding schools, with parents of students who board having to shell out more money. We'll also explore financial assistance programs that make these schools more affordable.
It's essential to note that the fee structures highlighted apply to the 2023–24 school year and are subject to change at the schools' discretion. Let's dive into the most expensive schools in San Diego. 
Maranatha Christian Schools
9050 Maranatha Dr, San Diego, CA 92127
Maranatha Christian Schools is a private co-ed Christian school within the 4S Ranch and Rancho Bernardo communities. The school is divided into preschool and K–12 campuses on a 17.5-acre farm. Maranatha aims to provide a nurturing, comprehensive educational program within a Christ-centered learning community.
The school breaks its fee structure into multiple tiers. Three-year-olds enrolled in preschool pay $3430 for two-day programs, $4350 for three-day, and $6750 for five-day programs. Kids in transitional kindergarten pay $8,500 annually. Parents interested in after-school programs spend over $10,900. Students have to pay a non-refundable $135 registration fee.
Scholars in K–12 fall under five payment tiers. Those in elementary school (K–5) pay $13,950 annually, middle school (6–8) $16,200, and high school (9–12) $17,350. Maranatha offers tuition discounts for parents with multiple kids enrolled, ranging from $300 to $500 per child.
Parents or guardians may incur additional costs for uniforms, application fees, registration fees, athletics, camps, trips, and textbooks. You can pay the tuition in one-time annual payments, two biannual payments, and 10-month, 11-month, or 12-month payment plans.
The Waldorf School of San Diego
3547 Altadena Ave, San Diego, California 92105
The Waldorf School of San Diego is an independent private co-educational school in the Oak Park neighborhood. Founded in 1981, the school serves roughly 284 pre-K through 12th-grade students. The school uses a unique educational pedagogy that responds to every child's inquisitive and inquiring needs at each stage of development. 
The school uses a multi-tier tuition structure, with TADS as its only payment platform. Pre-K and kindergarten students pay $15,210 for the half-day program and $16,570 for the full-day. All students pay a $1000 deposit fee to reserve their enrollment spot.
Parents with students in grades 1-2 spend $19,410 annually; for those in grades 3-5, $19,675; $20,070 for grades 6–8; and $24,165 for high school students. The school offers sibling discounts, with the first sibling getting 20% off and the second and third getting 40% off.
The Waldorf School of San Diego allows parents to pay tuition in pre-agreed monthly installments by the 5th of every month. Late fee penalties apply. Luckily, parents can apply for tuition adjustment through TADS, receiving a reduced fee.
Del Mar Pines School
3975 Torrington St, San Diego, CA 92130
Del Mar Pines is a secular private co-ed elementary school in the heart of Carmel Valley. Founded in 1978, the school offers one class per grade to kindergarten through sixth-grade students. Del Mar Pines maintains a class of 20 students for kindergarten and not more than 23 for grades 1-6. Every class has two teachers who offer personalized guidance in language arts and math in small instructional groupings.
Students must be five years old before enrolling in kindergarten. Tuition for the 2022–2023 school year was $19,550. Parents also paid a $350 book/material fee. Del Mar Pines offers a sibling discount of $900. You may have to pay a $75 non-refundable fee. 
Due to its focus on a small class setting, Del Mar Pines has a stricter admissions process. Kindergarten evaluations begin in January, with recommended applications set out by February 15th for the following school year. The school is accredited by the Western Association of Schools and Colleges (WASC).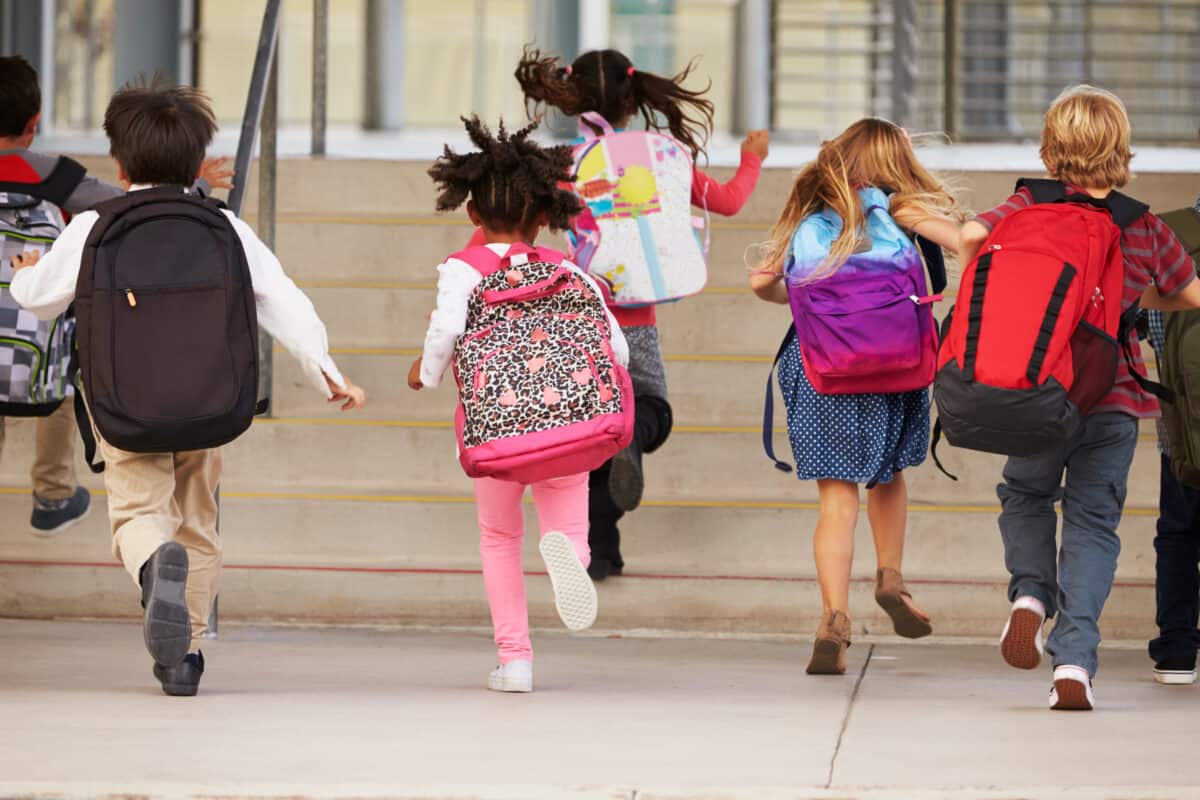 The Cambridge School
12855 Black Mountain Rd, San Diego, CA 92129
The Cambridge School is a private, independent Christian classical school in San Diego. It serves roughly 335 students in Pre-K through 12th grade. Students undertake a distinctly Christian curriculum in a classical tradition for an intentionally holistic education. 
Tuition at Cambridge School depends on grade level. Junior kindergarten kids attending the half-day program pay $17,250 annually. Those in the full-day program pay $19,900. Parents with students in K–12 spend $26,550 a year.
You may have to pay a one-time matriculation fee of $1,000 and a 10% enrollment deposit fee as you submit your kid's forms. Families may incur additional costs for uniforms (roughly $300), retreats, textbooks, after-school enrichment programs, and athletics.
The school also runs a Tuition Assistance Program (TAP), with more than 30% of families at Cambridge benefiting. TAP is need-based, not merit-based, and is available to all students.
Cathedral Catholic High School
5555 Del Mar Heights Rd, San Diego, CA 92130
Founded in 1957, Cathedral Catholic High is a private, co-ed college preparatory school in the Linda Vista neighborhood. It's a day school under the Diocese of San Diego, serving roughly 1,640 students in grades 9–12. The school is accredited by the Western Catholic Education Association (WCEA) and the Western Association of Schools and Colleges (WASC).
Parents at the school can expect to pay $20,490 annually for the 2023–24 school year. The school offers three payment plans, with the one-time annual payment plan being the cheapest. Cathedral Catholic High also accepts a semi-annual payment plan of $10,046 per installment, totaling $20,592. Parents that prefer manual payments spend $1,683, for a total of $20,696. 
The school does offer financial assistance, with interested families needing to apply online through the FAIR APP website. Cathedral Catholic offers over 36 scholarships that can help ease the burden on deserving families. The scholarships are need-based, merit-based, or athletic-based. 
Notable Alumni
Known for its faith-based education, Cathedral Catholic High School offers students a well-rounded. Additionally, the school prides itself on its stellar athletics and the many alumni who are now professional athletes are proof of that. Let's take a look at a few of those individuals:
Casey Toohill, NFL Player
Daniel Camarena, MLB Player
Tyler Gaffney, NFL Player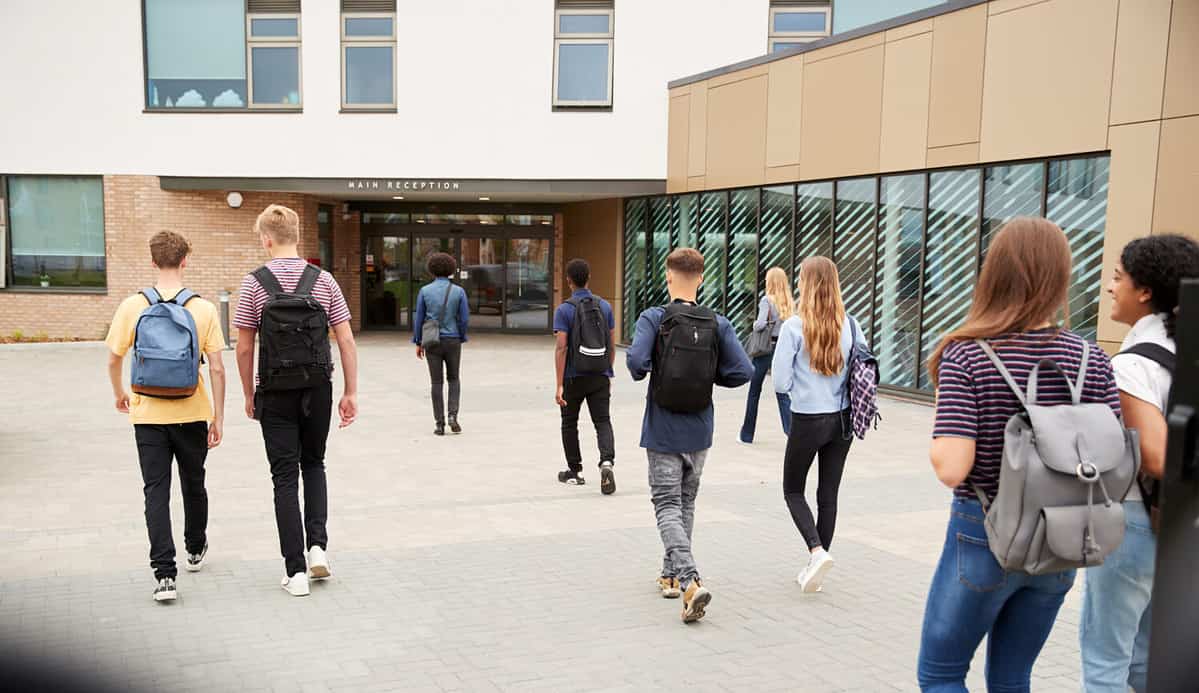 Francis Parker School
6501 Linda Vista Rd, San Diego, CA 92111
Francis Parker School has a 109-year history of offering quality college preparatory education to junior kindergarten through 12th-grade kids. The school is an independent co-ed college preparatory day school in the Linda Vista neighborhood. It currently serves roughly 1,300 students. 
The institution's tuition structure is broken down into five tiers. Junior kindergarten kids pay $20,860 annually, with a one-time $1,000 fee for new students. Senior kindergarten through 5th-grade students pay $25,930 yearly, with a $1000 additional fee for new students. 
For grades 6 through 8, kids pay $31,500 annually, with a $1,500 fee for new students. Parents with pupils in grades 9–11 spend $33,440. Those in 12th grade incur a $300 tuition fee, for a total cost of $33,740. 
The fees are inclusive of lunch, camps, yearbooks, and parent association dues. Parents and guardians may incur additional costs for transportation and after-school programs. Francis Parker School offers financial assistance with evaluations done by a third-party vendor, School & Student Services (SSS).
The Child's Primary School
3811 Mt Acadia Blvd, San Diego, CA 92111
The Child's Primary School is a top-rated private independent school serving kindergarten, elementary, and middle school kids. It aims to offer a balanced education through a proven, inclusive, and interactive teaching model. The school has an average class size of 10–14.
The school breaks down the tuition structure into three tiers. Kids in kindergarten through 2nd grade pay $15,500 annually. Parents with students in grades 3-5 spend $19,350, while those with 6th- through 8th-grade kids pay $21,650. 
Families interested in extended care services pay an additional $8 per hour. The Child's Primary offers a sibling discount of 10% for the younger siblings enrolled. The school requires a $1,000 deposit, with the balance paid in an annual, semi-annual, or 10-month plan.
The school offers financial assistance based on a family's demonstrated need. The financial aid is determined through a third-party provider, NAIS SSS. Returning families that require financial assistance must reapply by December 1st.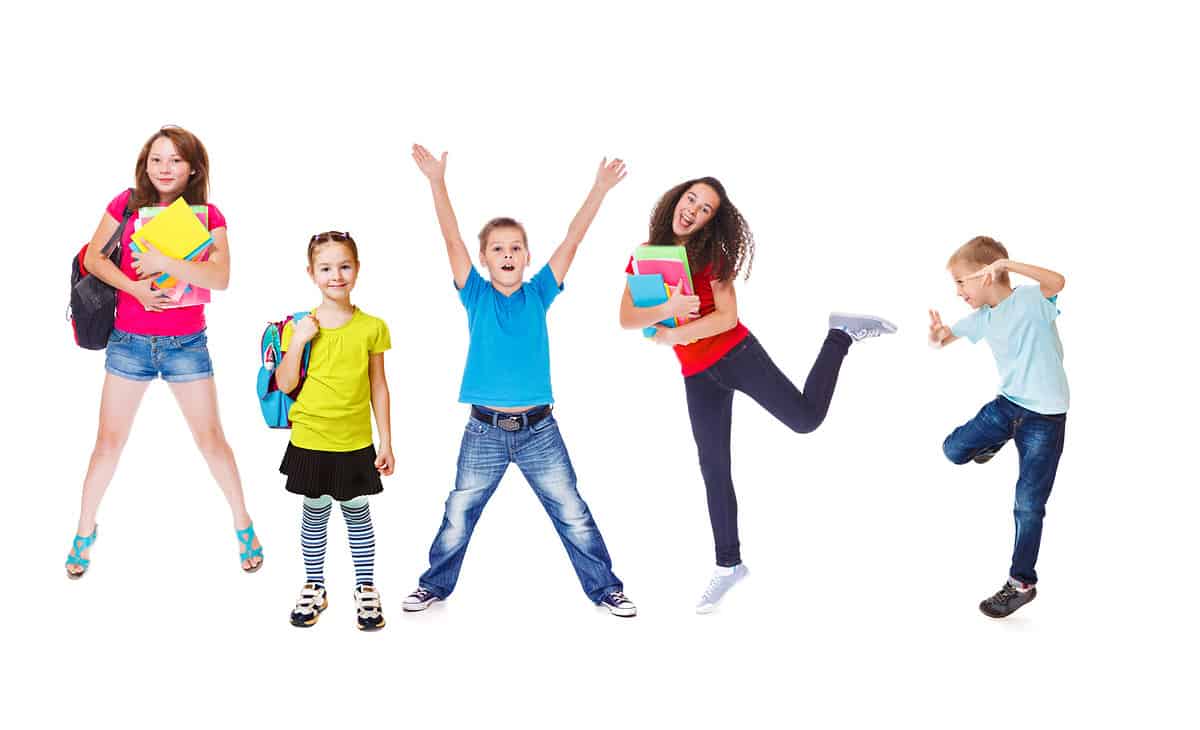 Academy of Our Lady of Peace
4860 Oregon St, San Diego, CA 92116
Academy of Our Lady of Peace is a private all-girls catholic high school. Founded in 1882 by the Sisters of St. Joseph of Carondelet (CSJ), it's the oldest high school in San Diego. The school serves roughly 750 students under the Roman Catholic Diocese of San Diego. While it's Catholic–sponsored, the school's student body represents diverse religious, social, and racial backgrounds. 
Parents can expect to pay $23,200 annually. An annual one-time payment is subject to a 3% discount on the net tuition after financial assistance and OLP scholarships are applied. Academy of Our Lady of Peace also charges a non-refundable $475 registration fee.
Families at the school can minimize educational expenses through need-based financial assistance and merit-based scholarships. Students interested in financial aid can apply through the school's third-party partner, ISM FAST.
Merit-based scholarships include Fontbonne, Pilot, Dear Neighbor, Alumna, Monica Hohn Manza, and 15 other scholarships for current students. Students need to have enrolled at the school before applying for the scholarships. 
Cal Coast Academy
11555 Clews Ranch Rd, San Diego, CA 92130
Cal Coast Academy is a top-rated private college preparatory school offering a specific, all-encompassing educational program for 7th through 12th-grade students. The school believes that the gateways to learning should be as diverse as the learners themselves. As such, it offers over 30 advanced placement courses in small, idyllic classes with a faculty-teacher ratio of 6:1. 
Tuition costs for the 2023-24 school year at Cal Coast are $24,250 for grades 6-8, $25,000 for 9-10, and $25,500 for 11th and 12th-grade students. The school charges a non-refundable $100 application to prospective students.
International students interested in joining the school pay a non-refundable $450 application fee and a non-refundable Commitment to Attend Fee of $2,500. The student may also have to pay a $350 enrollment fee.
Cal Coast also offers a summer school program with varying costs depending on the classes chosen. The school also runs a need-based scholarship for families who require financial assistance.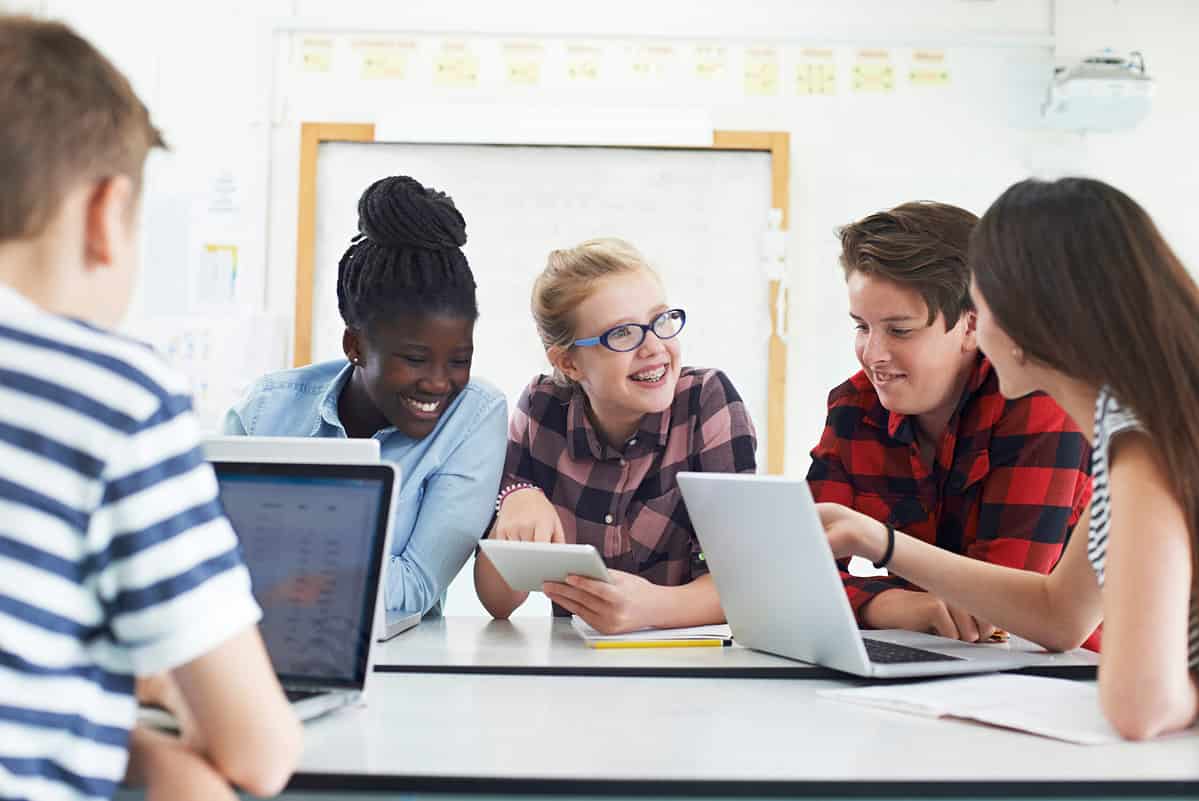 San Diego Jewish Academy
11860 Carmel Creek Rd, San Diego, CA 92130
San Diego Jewish Academy (SDJA) is an independent co-ed Jewish school that offers a rigorous college preparatory program for kindergarten through 12th-grade learners. It is a pluralistic Jewish day school without affiliations to any synagogues. The 40-acre campus on Carmel Valley is divided into three schools: the SDJA Early Childhood Center, Golder Mier Lower School, and Maimonides Upper School. 
SDJA's tuition costs for the 2023-2024 school year are $29,100 for K-5 grade students. Middle school students in 6th through 8th grades will pay $33,735 and $35,820 for high school students. The figures are inclusive of community dining, student activity, technology, PTO, and athletics fees. 
For 3-4-year-old kids in the Early Childhood Center, the cost is $13,455 annually for a five-day part-time program. The full-day program attracts a $20,260 tag. The costs can be higher for parents opting for after-school care. Additionally, new families have to pay a non-refundable $100 application fee. 
San Diego Jewish School also offers financial assistance to deserving families through its tuition credit program. The school estimates it will provide over $7 million in financial aid for the 2023-24 academic year. 
Point Loma Nazarene University
3900 Lomaland Dr, San Diego, CA 92106
Point Loma Nazarene University (PLNU) is a private Christian liberal arts university. Founded in 1902 as a Bible College for the Church of the Nazarene, the college currently serves 4,445 students in undergrad and graduate programs. 
The sticker price for annual tuition fees at PLNU is $42,600. The additional cost of general fees, room, dorm fund, and dining brings the total to over $55,924. The figure does not include the cost of books, supplies, transport, or personal expenses.
Commuting students may incur fewer costs at the school, paying a total of $44,140. Students with less than 12 units pay $1,775 per unit, while those with 18 or more pay $1,420 per extra unit. It's essential to note that nursing majors may have varying tuition expenses.
Luckily, the school offers numerous financial aid programs, including FAFSA, work-study programs, Pell Grants, and subsidized or unsubsidized loans. PLNU estimates that 92% of its graduates received financial aid in the 2021-22 academic year. The average aid package per student for that year was $27,484. 
Notable Alumni
With such a large student body, there are bound to be many alumni that went on to become successful and well-known in their field. Here are just a few of those former students:
Darlene Hooley, Former United States Representative
Hoku, Singer
Steven Lenhart, Professional Soccer Player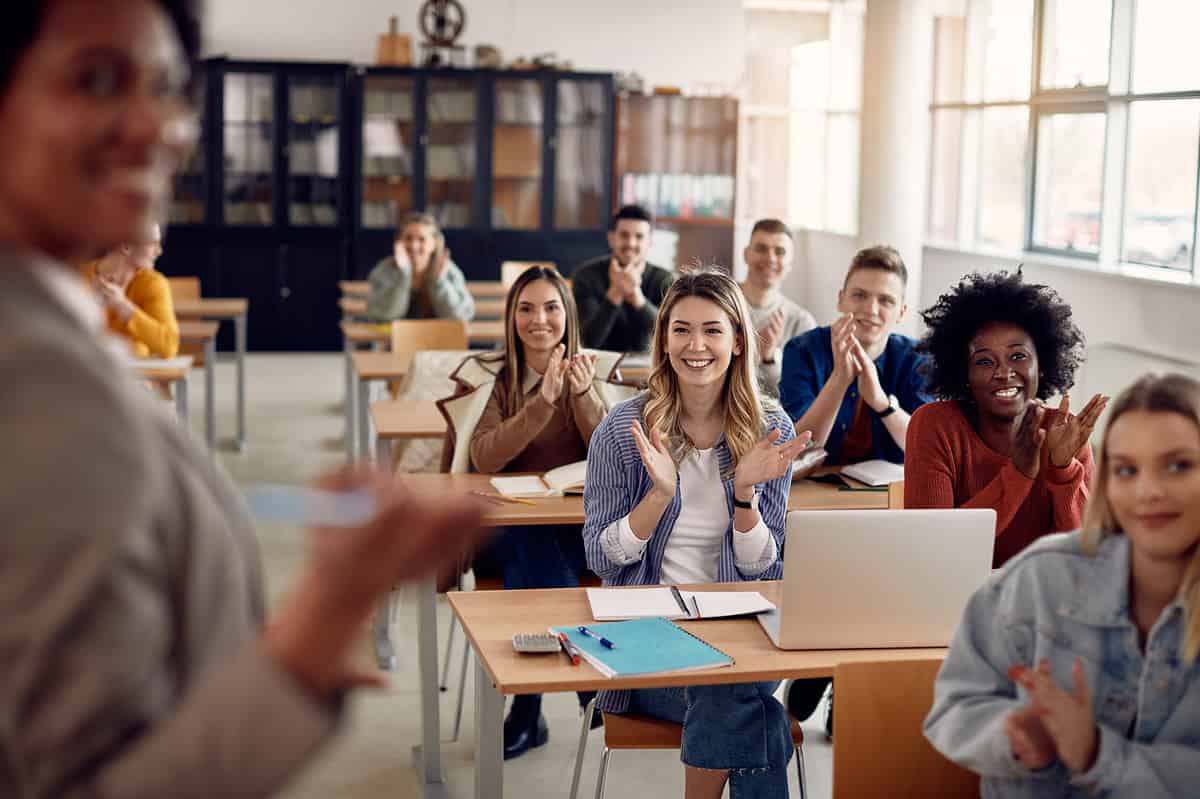 The University of San Diego
5998 Alcala Park Way, San Diego, CA 92110
The University of San Diego(USD) is a private catholic research university. Founded in 1949 as two independent universities for women and men, the university merged to become co-educational in 1972. USD comprises nine constituent colleges offering 89 undergraduate and graduate programs to over 9,041 students. The school is designated under "R2: Doctoral Universities High Research Activity" by the Carnegie Foundation. 
The annual tuition cost for undergraduates is $55,690. Adding boarding, room, insurance, and general fees raises the sticker price to $76,700. Single courses, summer units, and credits of fewer than 12 are billed at 1,920 per unit.
Tuition fees for master's and doctoral programs vary depending on the specific college but range between $925 to $1,730 per unit. The school does offer numerous scholarship and fellowship programs that help make its courses affordable. Student employment programs allow students to take part-time employment on or off campus.
Notable Alumni
With the number of programs and academics offered at the University of San Diego, it should come as no surprise that students who attend this institution tend to do well professionally. Here are a few examples of such individuals:
Jim Parsons, Actor
Chris Bauer, Actor
Josh Johnson, NFL Football Player
North-West College – San Diego
6106 Arosa St, San Diego, CA 92115
North-West College is a top-rated college that offers quality and affordable healthcare programs. The school aims to provide short-term and professional programs to students interested in the allied health field for gainful employment or career advancement. The San Diego campus is located near the College Avenue exit on Interstate 8, a block from the San Diego State University.
The average annual cost for its largest program (Registered Nursing / Registered Nurse) is $76,757, making it the most expensive school in San Diego. The average sticker price for the Registered Nurse program in all U.S. trade schools is $46,591. Students may incur other charges, including books and supplies. 
Students at North-West College San Diego campus can access federal aid that can help reduce costs to roughly $43,303. The school also runs the Success Education Program — a scholarship that offers additional assistance to enrolled students.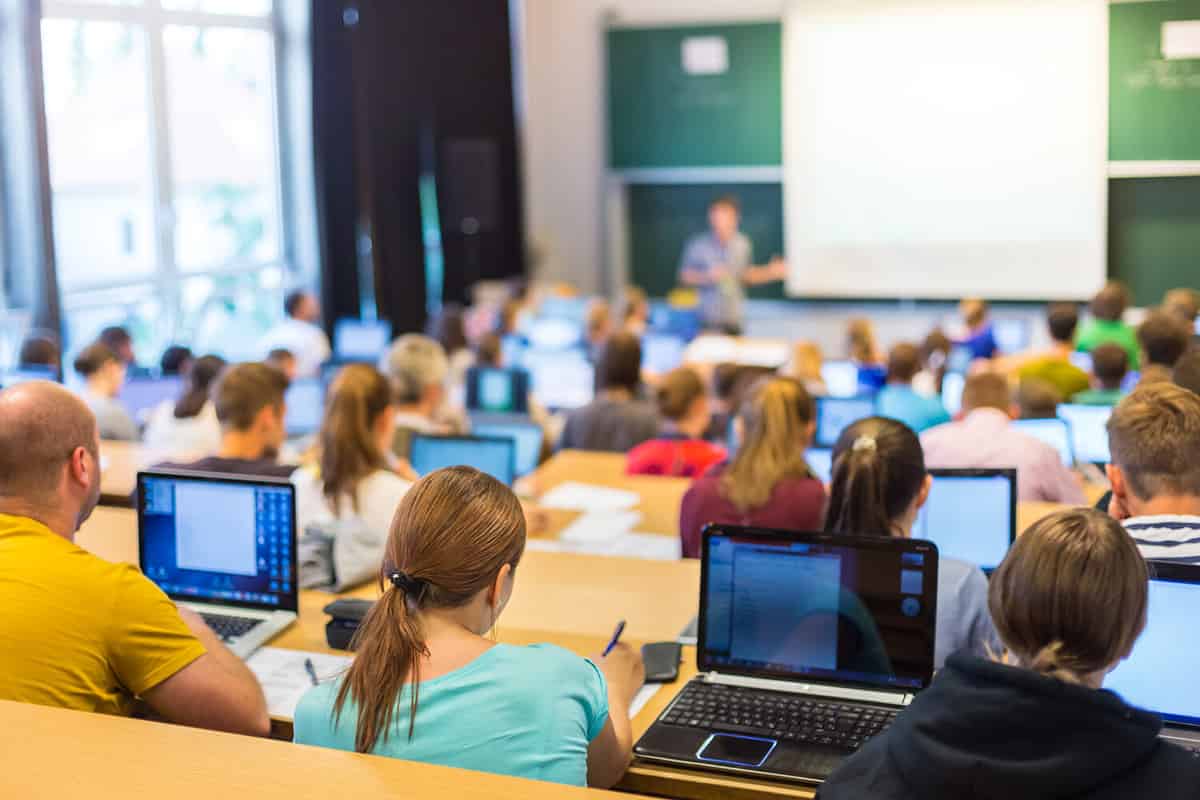 A Glimpse Into San Diego's Most Expensive Schools
San Diego maintains a vibrant educational culture with numerous top-rated public and private learning institutions. Parents who hope to provide the best educational opportunities may take their kids to prestigious private schools, spending thousands of dollars annually. 
The schools on this list have state-of-the-art facilities alongside small school communities that support personalized attention to each student. Fortunately, most families don't have to break the bank to enroll, with most institutions offering various financial aid programs. Contact your desired school to verify the tuition for the current school year.
The image featured at the top of this post is ©Drazen Zigic/Shutterstock.com.