Understandably, you want the best for your child. Like most Dallas parents and families, this could mean sending your young learner to the best schools.
Many reasons can attract you to a school that charges high tuition. For instance, parents in such schools enjoy a higher involvement level and a more distinct voice in the education system. Such an institution also guarantees an open communication channel and a safe learning environment.
Besides the necessary amenities for academic triumph and personal growth, students get optimal enrichment thanks to a lower student-teacher ratio that ensures individualized attention.
If this is the educational experience you want for your child, then the Dallas metro area offers overwhelmingly vast options. Fortunately, this review will make your work easier by covering the 12 most expensive schools in "D-Town."
Southern Methodist University
6425 Boaz Lane, Dallas, TX 75205
Southern Methodist University opens our comprehensive list as Dallas' most expensive higher learning institution. Since 1911 the school has remained committed to non-sectarian teaching and commitment to the values of open inquiry and academic freedom. Thanks to its enterprising spirit and optimistic outlook, the institution has shaped the region to become a global gateway for global citizens from all walks of life.
Studying at Southern Methodist is indeed a privilege, and that's why it boasts of being the most expensive higher-learning institution in Dallas.
SMU charges $57,212 for undergraduate tuition and an additional general student fee of $7,248. The rate is standard for on-campus students, those residing outside, or those staying with their parents. In addition, students pay for housing and dining, comprising about $18,230 for on-campus learners and about $10,808 for off-campus residents. Scholars staying with their parents spend only $2,990 on dining.
Other indirect costs include $840 for books, a $1,000 transport fee, and $1,600 for personal or miscellaneous expenses. In total, on-campus students spend about $86,130 annually, while their off-campus counterparts part with about $78,708. Scholars commuting from home spend the lowest total, at $70,890.
These are among the country's highest education costs, but scholars get value for their money. For instance, the school boasts a 12:1 scholar-faculty ratio and about 55% if classes have less than 20 learners, guaranteeing individualized attention. In addition, the school boasts a 75% four-year graduation rate.
Notable Alumni
With a hefty price tag comes a more well-rounded education for attending students. So, it's no surprise that many alumni of Southern Methodist University have gone to become great successes. Let's take a look at a handful of those names:
Kathy Bates, Actress
Laura Bush, Former First Lady of the United States
Bryson DeChambeau, Professional Golfer
Kourtney Kardashian, TV Personality and Entrepreneur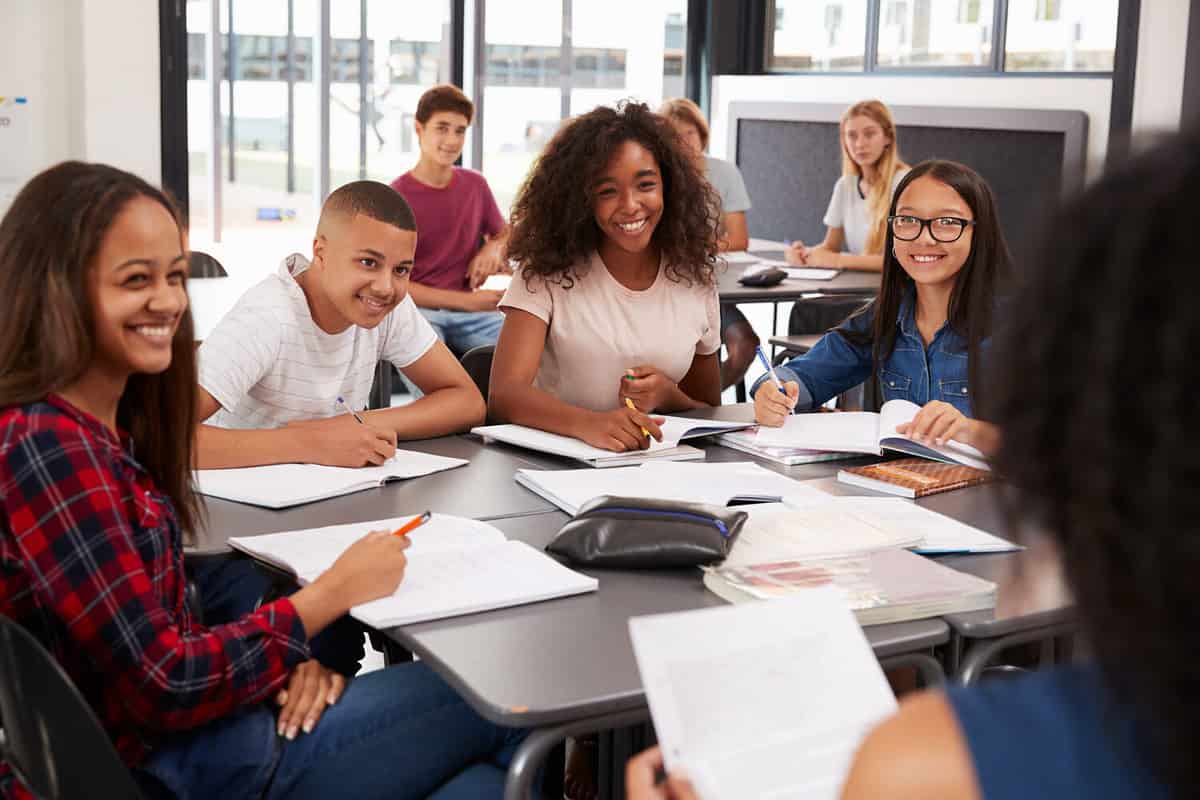 University of Dallas
1845 E Northgate Dr., Irving, TX 75062
The University of Dallas may not be among the oldest schools in the city or state, but it has a rich history and longstanding reputation for academic success. UD opened in 1956, an effort of several lay people, the Diocese of Dallas, and the Sisters of Saint Mary of Namur. The institution is reputable for its comprehensive list of educational programs and attracts highly motivated global scholars.
UD consistently ranks among the top regional colleges and universities and boasts of being among the top ten West American Catholic colleges. But, as you'd expect, it's among the most expensive higher-learning institutions in the country and the second-costliest program in Dallas.
University of Dallas' undergraduate tuition costs about $47,300 annually. Apart from tuition, students also cater for housing. Housing costs around $7,630, and dining comes in at $6,730 for on-campus. Students also pay a Housing Contract Breakage Fee of $500 after moving in.
Parents also pay additional fees with only a few mandatory ones, such as a $1,790 non-refundable comprehensive fee per semester, a $175.00 non-refundable UG orientation fee for the fall semester, and $1,978 annually for the Health Insurance Fee. In addition, the annual cost for books and supplies is about $1,500.
All these costs are worth the investment, as the school ranks sixth among the Regional Universities West, second best among the best value schools, and 10th best college for veterans.
Dallas Baptist University
3000 Mountain Creek Pkwy, Dallas, TX 75211
Dallas Baptist University is the city's third most expensive higher learning institution. The institution charges different rates depending on programs, but the undergraduate tuition for summer stands at $1,217 per credit hour. This translates to $38,240 annually for scholars taking between 12 and 18 credit hours per semester. In addition, the school's full-time undergraduate tuition is $18,255 for the same semester hours.
In addition, DBU learners pay a $165 technology fee and a $650 student fee. Learners don't pay for parking separately, as you'll encounter in most regional institutions. Rather, parking lot upkeep is part of the student services fee, catering to a fraction of shuttle and health services, student activities, athletic events, an online library, parking, synchronous learning resources, and interlibrary loan services.
Dallas Baptist's housing costs vary. For example, if you prefer a cozy space for two, the two-person room costs $2,275, while the relatively affordable three-person room costs $1,950. The school also offers a modern and spacious Spence Pod for $2,550. In addition, housing for an extended summer stay costs $1,625, while the shorter summer sessions cost $810.
Learners at Dallas Baptist are willing to spend this amount because the school offers an ideal learning environment and ranks highly. The school has a 47% graduation rate for the last four years and a 1:14 faculty-scholar ratio. The university also ranks 331 in national rankings and 395 among the social mobility top performers.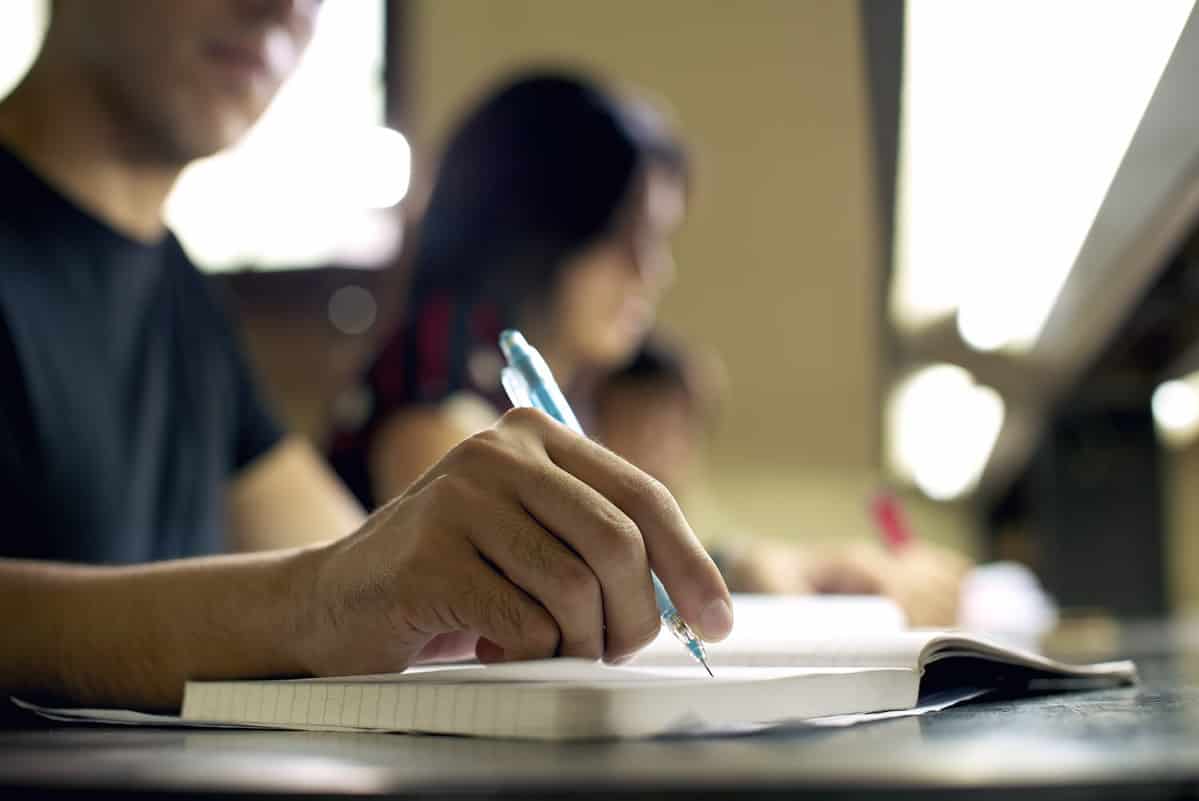 Ursuline Academy Of Dallas
4900 Walnut Hill Ln, Dallas, TX 75229
Ursuline Academy of Dallas opens our section of Dallas' most expensive high schools. The independent Catholic college preparatory school opened in 1874 and specialized in educating young women between ninth and 12 grades. The academy prides itself on the oldest existing school in the metro area and has maintained a distinguished tradition of innovation, service, and academic excellence.
Ursuline Academy is the most expensive high school in the region. The school's current annual tuition stands at $27,000. This amount excludes other mandatory costs like a $2,000 non-refundable enrollment deposit during registration, a parent activity fee of $50, and $450 for laptop insurance/maintenance for freshman students.
Other costs include $200 to $400 for uniforms, $150-475 for summer school costs, $350 for books, and $225 for parking. All these can be pretty burdensome for some parents. Fortunately, the school understands and offers multiple payment plans, including full, monthly, and semiannual.
In addition, the school offers a financial assistance program to support needy families. To meet eligibility requirements, you must demonstrate financial need, be current with all financial obligations, and adhere to the academy's requirements.
Jesuit College Preparatory School of Dallas
12345 Inwood Rd, Dallas, TX 75244
Jesuit College Preparatory School of Dallas, the city's second most expensive high school, opened its doors in 1942. Throughout its existence, the school has been shaping young men into knowledgeable and virtuous leaders. The institution is also reputable for its commitment to inclusivity and welcomes students from all backgrounds.  
Jesuit Dallas charges a standard annual tuition of $23,700 for all its grade levels. But the additional fees you'll pay alongside this amount vary with grade. Generally, freshmen and sophomores pay $50 each as retreat fees, while their junior and senior counterparts pay $100 and $500 for the same. In addition, senior students are required to pay a graduation fee of $200.
The amount might seem too high initially but don't be discouraged. The school offers multiple payment plans to ensure payment flexibility. For example, depending on your needs and financial consistency, you may opt for two payments, due in July and December, or the ten monthly payments from July to April. In addition, the institution offers financial support, with about 30% of scholars currently depending on aid.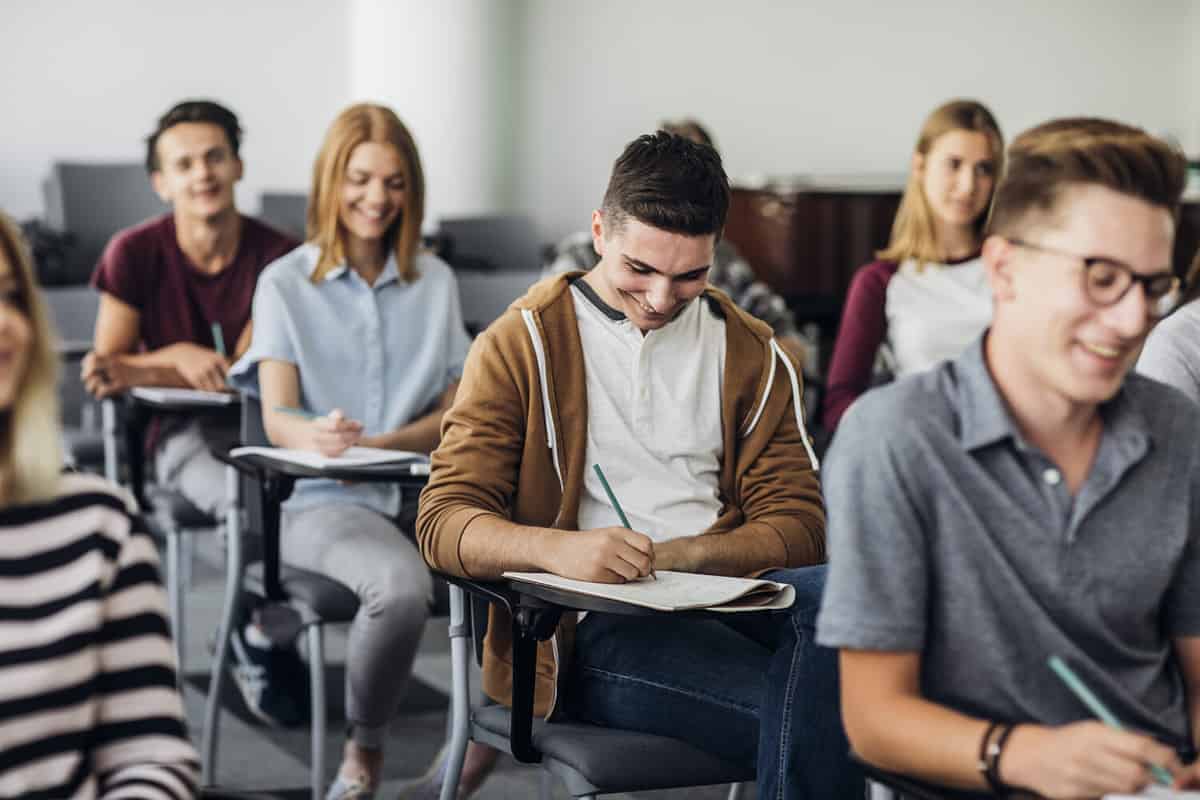 Bishop Lynch High School
9750 Ferguson Rd, Dallas, TX 75228
Bishop Lynch High School concludes our high school section. The reputable institution was established in the fall of 1963, and the original population comprises 365 freshmen and sophomores. Founders named the facility in memory of Bishop Joseph P. Lynch's service at the Diocese of Dallas between 1911-1954. Since the ancient years, the school has continuously upgraded its quality of education and currently ranks among the best in the state.
Bishop Lynch charges a standard tuition of $22,000, and scholars must also pay additional costs. For instance, new students part with a $525 enrolment fee and a tuition deposit of $500. In addition, returning tenth, eleventh and twelve-grade students pay the same enrolment fee. Also, international students don't pay the same enrolment fee as the rest. The school sets its rate at $7,500.
Parents can choose to pay the amount in different plans. If you have the full amount, you can pay the entire sum via plan A. Plan B, on the other hand, allows you to make two-installment payments via credit card by January 9 and July 12. Finally, you can choose the monthly installments and make payments spanning 11 months from June. However, you must pay a $130 setup fee.
Greenhill School
4141 Spring Valley Rd, Addison, TX 75001
Greenhill School is reputable for its tradition of vigorous self-inquiry and high-quality education. Consequently, it doesn't come as a surprise that it's among the most expensive institutions in Dallas.
The tuition fee for 5th and 6th grade is $35,185, and the 7th and 8th-grade parents pay $37,190 annually. The amount covers textbooks, classroom technology, and lunch. The institution has partnered with FACTS, a tuition management program, to collect the fees. Thus, parents enjoy a convenient, secure, and customized digital payment experience.
You have three payment options to choose from. The first option gives you peace of mind as you'll simply pay full tuition and fees by July 1. If you can't complete the payment, you can split your tuition into two payments and pay 60% of the tuition along with a $275 finance charge by July 1 and then the other 40% by December 1.
If you prefer a more flexible approach, the third option can suit you. Here, you'll be in 10 manageable installments, with the first installment due on July 1 and subsequent monthly payments until April 1 of the next year.
Like most of its peers, Greenhill also offers financial assistance to needy scholars. The school administers the aid fairly and in accordance with the National Association of Independent Schools principles.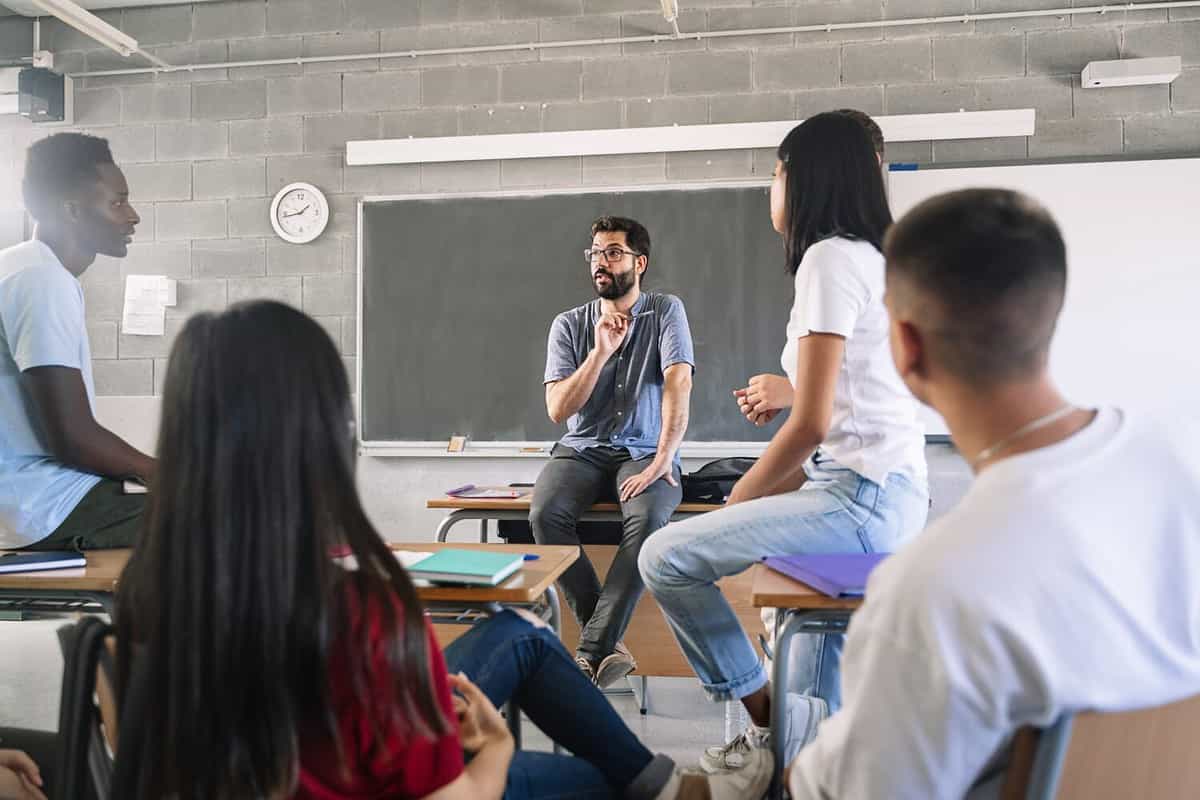 St. Mark's School of Texas
10600 Preston Rd, Dallas, TX 75230
St. Mark's School ranks as the second most expensive middle school on our list. The boys-only institution opened its doors in 1906 and aimed to deliver well-rounded intellectual, religious, moral, and physical instruction. The institution also boasts a diverse population and a pretty low student-teacher ratio. That's why parents don't mind paying its high tuition rates.
St. Mark's School of Texas charges different tuition for its grade levels. For instance, 5th-grade parents part with $33,838 annually in tuition, while those with children in 6th-grade pay $33,764. In addition, 7th- and 8th-grade students pay the same tuition of $35,713.
These amounts shouldn't discourage you if you wish your child to experience this learning. The school does admit learners based on their ability to afford tuition but considers their academic potential. Thus, it offers financial assistance to students with financial limitations.
Notable Alumni
With its rich history and stellar academics, it's no surprise that this boys-only school educated some well-known names. Here are a few of those individuals:
Tommy Lee Jones, Actor
Luke and Owen Wilson, Actors
Ty Montgomery, NFL Football Player
The Hockaday School
11600 Welch Rd, Dallas, TX 75229
The Hockaday School is the brainchild of Miss Ela Hockaday, the facility's namesake. Ela started the school in 1913 with only 10 students on its first campus in a house on Dallas' North Haskell Avenue. Today, the school has grown both in size and reputation and offers a high-quality college preparatory program to talented girls with great academic potential.
Hockaday School also ranks among the most expensive schools in the region. Parents here pay up to $36,705 annually in tuition and fees. The amount includes academic, publication, and activities and covers individual student accident insurance. In addition, the fee also takes care of trip fees, but books, uniforms, individual needs, and optional activities aren't part of this amount. 
Parents here leverage three payment plans. The first option entails making the full payment before June 1, while option two involves 60% and 40% installments. Finally, you can choose the more flexible third option, where you pay in ten installments.
The Hockaday School understands that these payments can prohibit some families despite their children qualifying for the learning experience. Thus, the institution offers assistance.
Notable Alumni
What started out as a smaller school with minimal students, grew to become a successful and well-rounded institution. Because of its prestige, many well-known alumni have roamed this school's halls. Here are just a few of those names:
Patricia Richardson, Actress
Lisa Loeb, Singer/Songwriter
Farrah Forke, Actress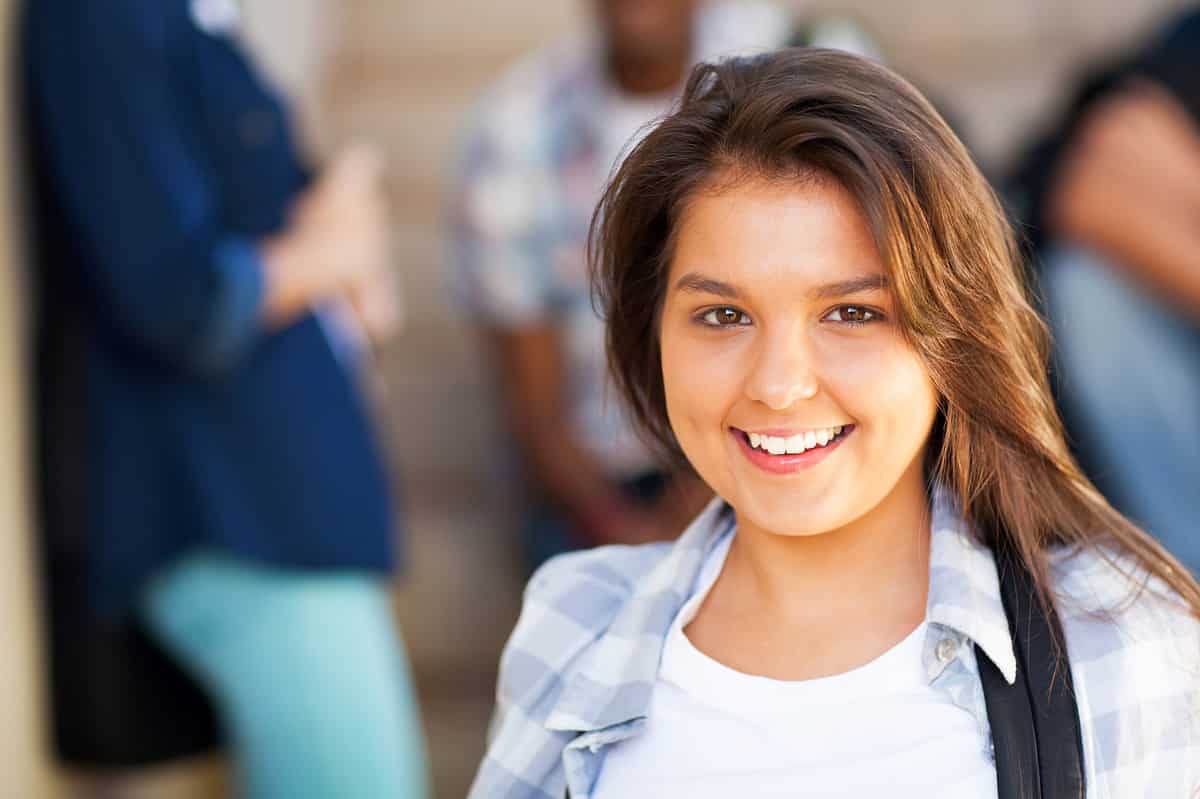 June Shelton School and Evaluation Center
17301 Preston Rd, Dallas, TX 75252
June Shelton doesn't consider itself a school but a special community focused on improving the education of students with learning differences. The institution comprises a day school program and an evaluation center for comprehensive pre-kindergarten assessments. In addition, the school offers a language and speech therapy program alongside faculty training. 
As you'd expect, parents invest a fortune in this experience. The institution is the most expensive elementary school on our list and charges $19,100 for Early Childhood (3-5 years), $29,300 for Pre Primary (5-6 years), and $30,000 for the Primary level (1st and 2nd grades). Students in 4th and 5th grade pay a standard $31,000, while 5thgraders pay $32,400. 
In addition, the school charges different evaluation fees based on previous evaluations, client history, necessary tests, result-scoring and interpretation, and parent interviews. For example, psychoeducational evaluation costs $2,500, while evaluation for Autism Spectrum Disorder Evaluation costs $800 alongside the primary evaluation. However, parents spend $1,500 on ADHD Evaluation, while Saturday Appointments cost $2,700 per test.
These programs are quite costly. But fortunately, the institution offers need-based and merit-based financial assistance. Eligibility and qualification for this assistance are based on the Free Application for Federal Student Aid.
Parish Episcopal School
4101 Sigma Road Dallas, Texas 75244
Parish Episcopal School prides itself as a home of creative learners that grow into successful citizens in the interconnected and complex world. Faculty and staff members in this school strive to nurture bold leaders and ensure the right setting and instruction program for raising impactful youths.
Parish School is also reputable as the second most expensive primary facility in the Dallas metro area. Prekindergarten 3 and 4 tuition is $12,825 for half day and $19,875 for full day. In addition, kindergarten and primary parents pay a standard tuition of $24,060, while 1st- and 2nd-grade families pay $25,790 annually. Finally, you'll pay $30,075 and $30,090 for third and fourth-grade tuition. 
The parish doesn't require one-off payment. Rather, the school offers various payment and installment plans. So be sure to discuss with the school to determine the plan that suits your preferences and needs. In addition, the school offers the Affording Parish tuition assistance program that buffers families with economic limitations.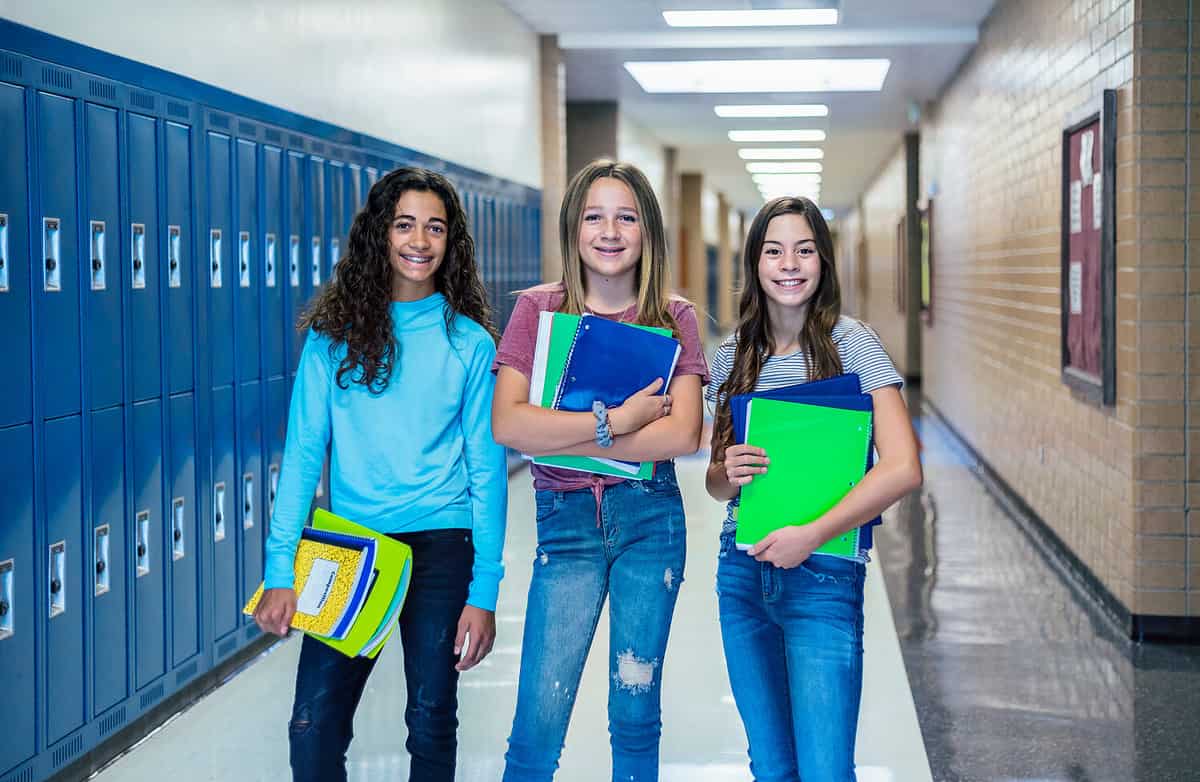 Lakehill Preparatory School
2720 Hillside Dr, Dallas, TX 75214
Lakehill Preparatory School concludes our elementary school section. The independent college preparatory school opened its doors in 1971 and offers a well-balanced instruction program encompassing academics, fine arts, athletics, and community service.
Students thrive academically and attain their growth potential in a nurturing and rigorous setup. But on the other hand, educators and staff use their wit and experience to help them realize their creative, intellectual, and physical potential.
Lakehill charges $18,550 annual tuition for kindergarten students, while those in 1st grade pay $22,550 annually. In addition, you'll pay $25,550 if your child is between the 5th and 8th grades. The school allows you to pay either in a lump sum or divide the amounts into 12 monthly payments. Parents with financial challenges can apply for financial assistance.
How To Choose the Ideal Learning Environment
Your decision to choose the most expensive learning institutions in Dallas are wise, as they expose your child to quality education programs and sufficient educational and personal development amenities. In addition, you get immersed in a welcoming culture where your views and observations matter, and your child will study in an ideal environment where tutors grant them the attention they need to succeed.
But high tuition rates shouldn't be your only consideration, as various other elements can determine your decision. For instance, you should ensure that the school offers a strong academic program tailored to your child's needs. Also, consider a school with vast extracurricular activities and additional social and emotional growth opportunities. Finally, consider a supportive learning environment that prioritizes student well-being and encourages a positive social atmosphere.
The image featured at the top of this post is ©2xSamara.com/Shutterstock.com.