As the most populated city in New England, it's no surprise that many consider moving to Boston. If you have children, the quality of the schools in Boston is going to be a factor in your decision. In the Boston Public School District, there are over 125 schools. Even though the school district has high ratings overall, not all of the schools in the district are highly rated. In fact, some of the worst schools in Boston are a part of this school district and have many students who are falling behind.
Test scores and graduation rates certainly aren't the only way to measure a school or its staff, but they are important factors for parents to consider when looking for the right school. This list of the worst schools in Boston is based on overall test scores and proficiency in core subjects, as well as graduation rates and academic progress. 
No matter what obstacles the students and teachers at these schools may face, there's still work to do to ensure students are catching up with their peers and are prepared for college, career, and beyond. Keep reading to find out about the schools in Boston where students are struggling the most and how they compare to the state average.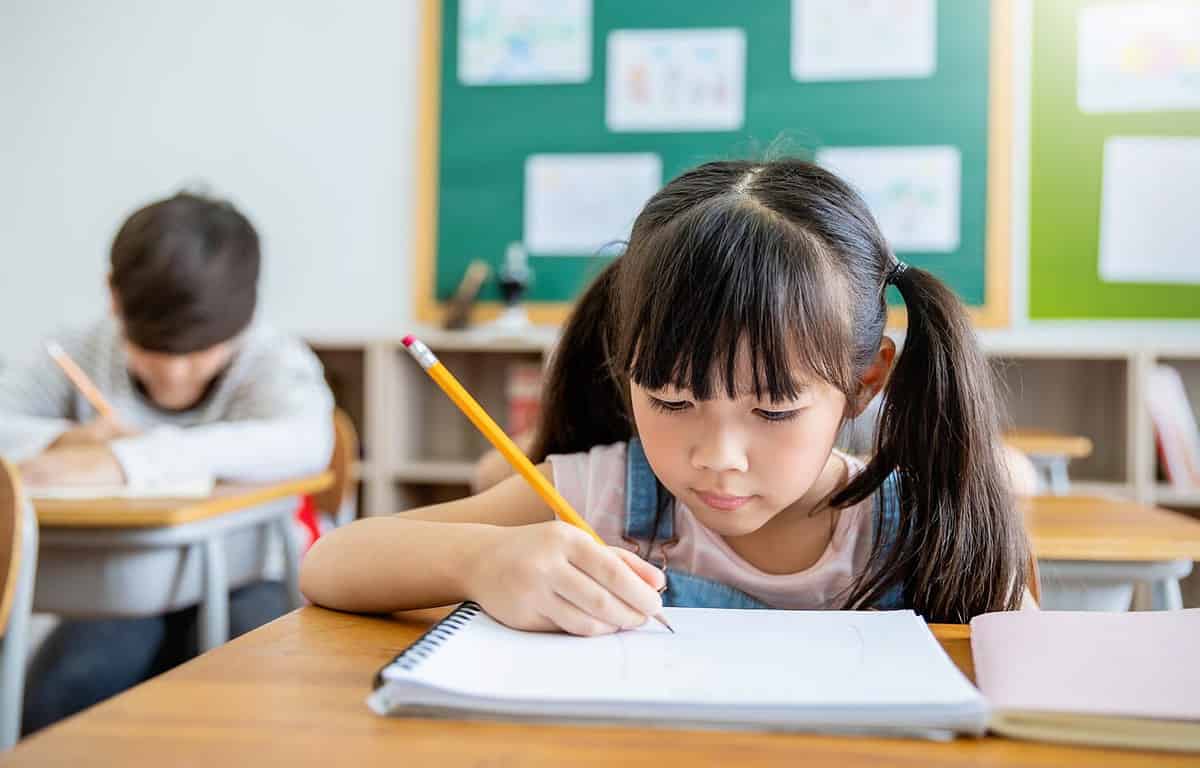 David A. Ellis Elementary School
302 Walnut Ave, Boston, MA 02119
David A. Ellis Elementary is a public, magnet elementary school in Boston. They serve 333 students in grades PK-5th grade. Part of the mission of David A. Ellis Elementary is to care for the academic and social wellness of each child. They also aim to reflect and represent the diverse community of students in Boston.
This elementary school is listed as one of the worst schools due to its student progress and test scores. At David A. Ellis Elementary, 11% of students are proficient in English, 13% are proficient in math, and 9% are proficient in science. The academic progress of students from one grade to the next shows students are continuing to fall further behind each year.
Chittick Elementary School
154 Ruskindale Rd, Hyde Park, MA 02136
Chittick Elementary School is a public magnet school located in Boston, Massachusetts. They aim to provide students with a safe and nurturing learning environment where they are academically challenged. They offer a variety of programs such as physical education, music instruction, and visual arts.
The test scores at Chittick Elementary School fall below the state average. 24% of students are proficient in math, 32% are proficient in English, and 29% are proficient in science. When it comes to academic progress, students are not catching up with their peers in the next grade, which means they may not be receiving the necessary support and intervention.
Roger Clap Elementary School
35 Harvest St, Dorchester, MA 02125
Roger Clap Elementary School is a public elementary school in Boston, Massachusetts. They serve about 120 students and have a full-inclusion program. Part of the vision of this elementary school is to provide students with the highest level of education regardless of their socioeconomic status or academic history.
Compared to other schools and the state averages, students at Roger Clap Elementary have lower test scores and less academic progress from one grade to the next. At this school, 27% of students are proficient in English, 20% are proficient in math, and 18% are proficient in science.
Roger Clap in the News
Roger Clap Elementary may not be around for much longer. In light of a decision to merge the Pauline A. Shaw and Charles H. Taylor Elementary schools, discussions have been had to either close Roger Clap or merge it with another school. It's unknown if these plans will ever see the light of day, but considering the school's poor track record it may end up heading down the same path as these other elementary schools.
Blackstone Elementary School
380 Shawmut Ave, Boston, MA 02118
Blackstone Elementary School is a public school in Boston with a diverse community of nearly 600 students. Their core values include being respectful and unified. They aim to foster a community that's connected by these values to provide students with excellent academic programs. Students at this school come from all over Boston and represent a diverse community that includes at least eight different languages.
The percentage of students who are proficient in each subject is below 20%. This is significant compared to the state average of almost 50% for math, English, and science. With a high population of low-income students, equity also plays a role in the school's rating. Many of the low-income students at Blackstone Elementary are falling behind in their academic progress.
Holmes Innovation School
40 School St, Boston, MA 02124
Holmes Innovation School is a public school in Boston that serves students in PK-5th grade. As a school focused on inclusion, they offer academic programs that are personalized for each child and include a multi-sensory experience. Part of their vision is to create responsible citizens by providing a 21st century education. 67% of the teachers at Holmes Innovation School are certified, and they do have smaller class sizes with a student:teacher ratio of 9:1.
Students at Holmes Innovation School learn through academic programs that include an inclusive atmosphere for all students, small class sizes, and a strong music program. When it comes to academic performance at Holmes Innovation School, students are falling behind in subjects like English, math, and science. The proficiency rates for the core subjects fall between 22-31%.
Holmes Innovation in the News
It seems that Holmes Innovation may be attempting to improve the quality of its academics. This past March, the school held its very first science fair. Students from all grades came to present their projects, with school staff and members of the community serving as judges. The science fair was deemed a great success; hopefully it can inspire students to achieve greater success in science.
Greater Commonwealth Virtual School
238 Main Street Third Floor, Greenfield, MA 01301
The Greater Commonwealth Virtual School is a public school of choice based out of the Boston area. Students at this virtual school are part of a flexible learning community where they have control over how and when they learn.
Overall, this virtual school serves over 1,000 students in grades K-12. While they do have a diverse community of students, their proficiency in core classes falls below the state average. 39% of students are proficient in reading and only 22% are proficient in math.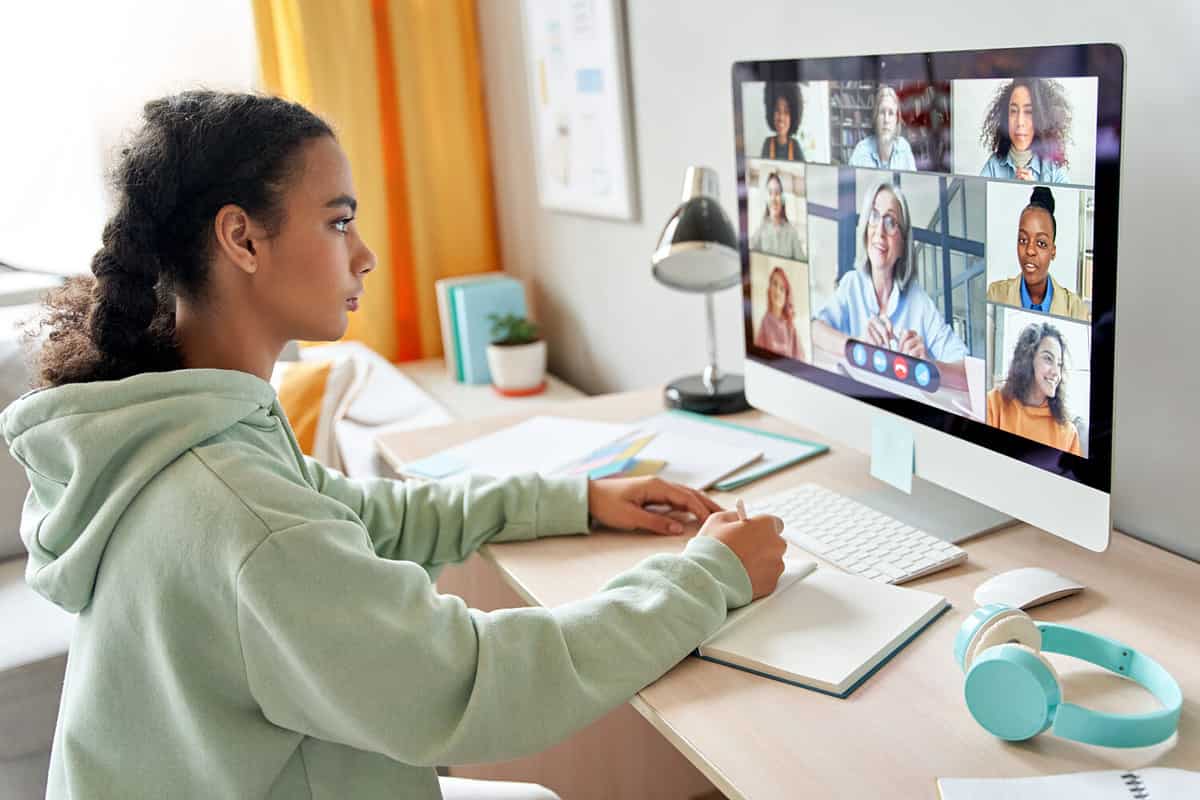 Tecca Connections Academy Commonwealth Virtual School
141 Mansion Dr #300, Walpole, MA 02032
Tecca Connections Academy is a tuition-free virtual public school based out of Boston. They teach students in grades K-12 in a safe and engaging environment. This virtual school is the largest online tuition-free school in the state.
The academic program at Tecca Connections Academy is meant to meet the needs of each individual student. 30% of each student's day is spent exploring lessons online while the other 70% is spent working independently. Despite the organized method of education for this virtual school, many students are still falling behind and testing below the state average. Only 39% of students are proficient in English, 22% are proficient in math, and 29% are proficient in science.
Boston Day and Evening Academy Charter School
20 Kearsarge Ave, Roxbury, Massachusetts
Boston Day and Evening Academy is a public charter school in Boston. They serve 412 students in grades 9-12. Boston Day and Evening Academy is an alternative high school specifically for students who have struggled to make it through high school or have dropped out and want to reenroll to earn their diplomas. It's also a competency-based school that focuses on learning instead of letter grades or traditional grade levels.
The graduation rate for Boston Day and Evening Academy is very low, with only 5% of students graduating. About 40% of the students who graduate from this school pursue college or a vocational program, and 43% of those who do pursue higher education require remediation in their college courses. The proficiency scores for all the core subjects are far below the state average for students at Boston Day and Evening Academy.
Boston Architectural College
320 Newbury St, Boston, MA 02115
Boston Architectural College is a private, four-year college in Boston. They currently serve about 728 students and they have an open admission policy, which means they accept any student who has a high school diploma or GED. Students who attend Boston Architectural College can choose from a concentration in architecture, interior architecture, design studies, or landscape architecture.
Out of all the students at Boston Architectural College, over 600 of them are enrolled full-time while about 100 of them attend part-time. Boston Architectural College makes the list of worst schools due to it having the lowest graduation rate out of all the colleges in Boston. Boston Architectural has a graduation rate of 5.1%.
Boston Architectural College in the News
Recently, Boston Architectural College awarded Polish-American architect Daniel Libeskind an honorary doctorate. Libeskind designed the Jewish Museum in Berlin, and was recently named as the master planner for the World Trade Center's redevelopment. He has also designed many other museums throughout the world, and is participating in the redesign of the Tree of Life Synagogue in Pittsburgh.
Upon receiving the honorary doctorate, Libeskind encouraged students considering a career in architecture to think about the great impacts they can have in this field.
Cambridge College
500 Rutherford Ave, Boston, MA 02129
Cambridge College is a private college in Boston that has almost 2,500 students. This college has an open admission policy and about 600 of the students at Cambridge College attend classes full-time. The cost of tuition for Cambridge College for in-state students is $16,442.
At Cambridge College, they offer fully online programs and hybrid programs at some of their campus locations. They have campuses in Boston, Lawrence, MA, Springfield, MA, Puerto Rico, and Southern California. Overall, the graduation rate of Cambridge College is 6%, which is significantly lower than the state average of 49.64%.
Cambridge College in the News!
At the time of writing, Cambridge College purchased New England College of Business and Finance. That college is a for-profit college specializing in business education. Cambridge bought the New England College in an effort to increase its online education access and availability to adults. You can read the full story here!
Finding the Right School for Your Child in Boston
The quality of a child's education matters a great deal and will impact them for the rest of their life. Even when students are at a disadvantage due to their socioeconomic situation, every student deserves to have access to an excellent education.

Even though many of the students at the worst schools in Boston are falling behind, they still have the opportunity to excel academically and catch up with their peers. If you're looking for a new elementary, middle, or high school for your child, consider factors like academic progress, test scores, and graduation rates to determine the quality of the schools you're visiting.
The image featured at the top of this post is ©iStock.com/Marcio Silva.