Missouri, the 24th state to enter the union, is also home to the Bluebird and the scenic gateway arch of Saint Louis. There are educational opportunities all over the state but the richest schools in Missouri will blow you away. From kindergarten through higher education, there are many educational institutions in Missouri that boast a high endowment and steep tuition. The good thing is, many, if not all of these academic offerings have scholarship and financial aid opportunities for students from all over. Keep on reading to learn about some of the richest schools in Missouri. 
In this post, we'll discuss what these schools have to offer and what their financial aid looks like. You'll learn about the specific resources and opportunities that make the tuition costs worth the experience. We'll also talk about the options available from primary school all the way through college. No matter what kind of schooling you're looking for, Missouri has some top-notch and high-priced institutions. Let's get into the details.
Primary and High Schools
The following schools in Missouri range from $64k-23k in terms of tuition costs. Fear not about the pricing! While many of these are the richest schools in Missouri, they also offer lots of options for financial aid and scholarships. Keep on reading to learn what these programs are all about.
Missouri Military Academy
204 N Grand St, Mexico, MO 65265
The Missouri Military Academy is an all-boys school that caters to grades 7-12. Tuition costs around $39,000 USD. In terms of attendance, there are boarding school (on campus) and day school student options available. The values of Missouri Military Academy are based on structure, responsibility, and love. They practice a type of learning called 360º education which entails creating space for academic creativity, leadership skills, and athletic opportunities. MMA offers a comprehensive curriculum that covers everything from physics to music, business to art. MMA has numerous financial aid packages, as well as scholarships and grants available to apply to here.
Thomas Jefferson School
4100 S Lindbergh Blvd, Saint Louis, MO 63127
The Thomas Jefferson School is a boarding and day school located right in Saint Louis. The school is small, with 85 students throughout 7-12th grade classes. The Thomas Jefferson School is known for being a top STEM school and has a student-teacher ratio of 6:1. Tuition costs range between $34,500 for day students to $64,000 for week-round boarding students. It's slightly higher in terms of tuition for international students who are boarding full-time. This well-rounded school is one of the richest schools in Missouri, but well worth the price for its academic rankings and student support systems.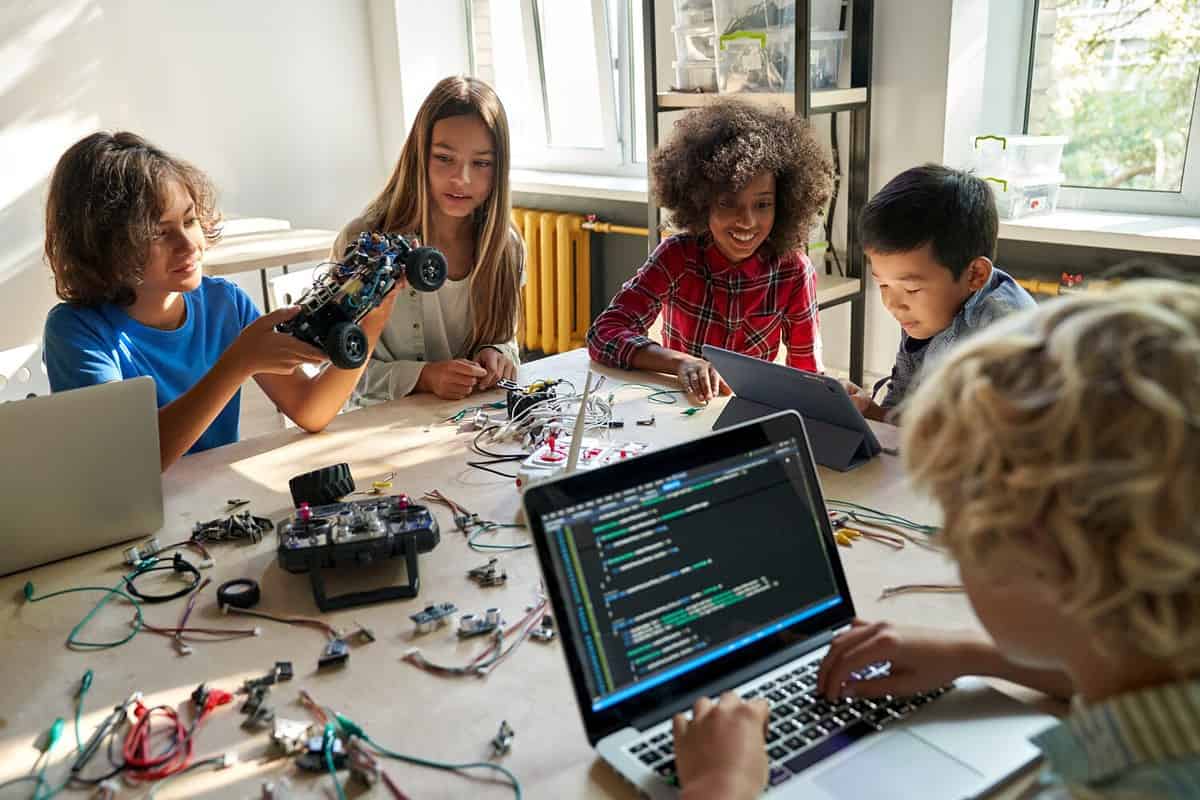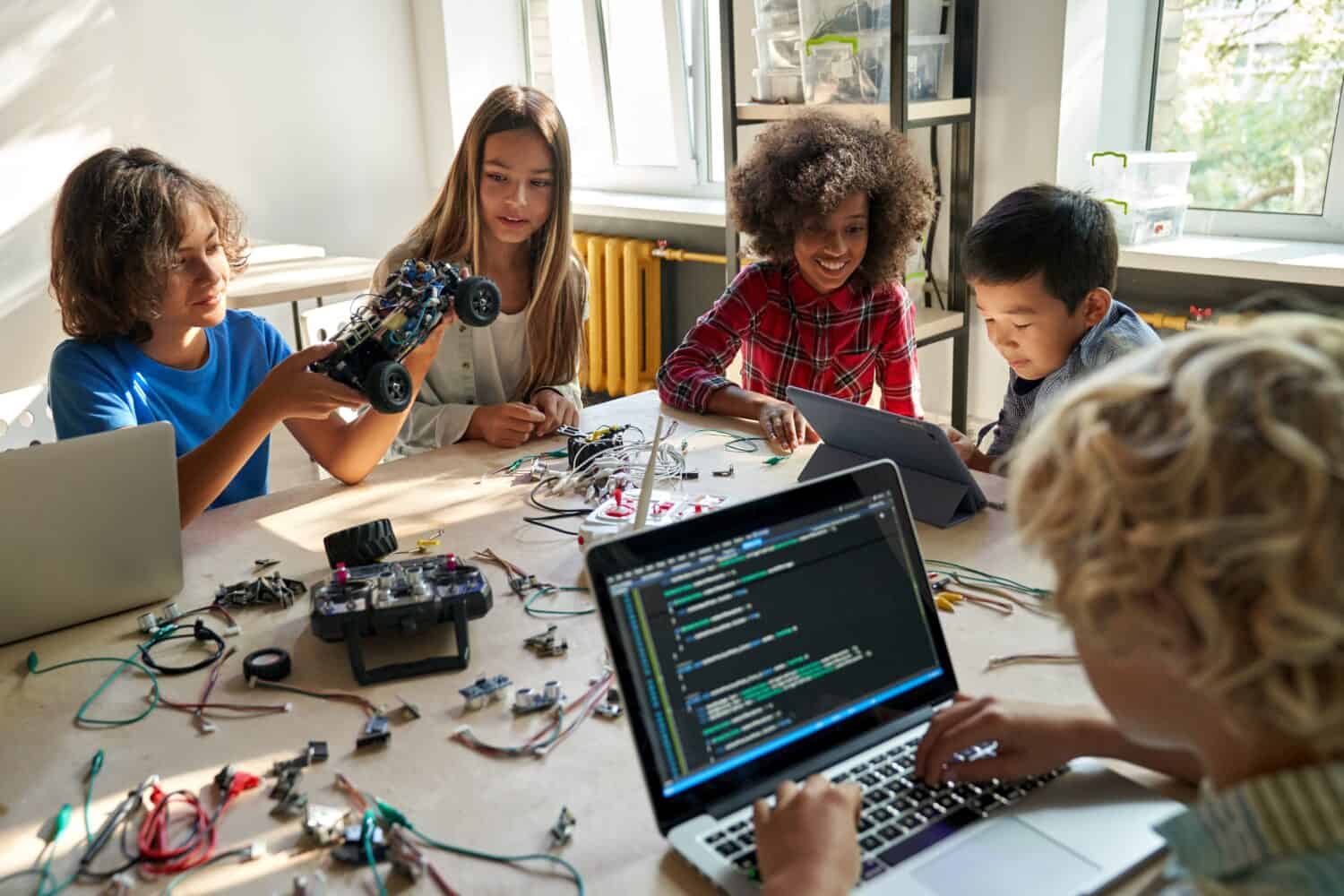 The Pembroke Hill Academy
400 W 51st St., Kansas City, MO 64112
Pembroke Hill Academy is open to preschool through 12th graders. Class sizes are small with a student-teacher ratio of 11:1 in the elementary school, and 16:1 in the middle and high schools. The comprehensive academic curriculum is taught by highly qualified teachers with over half possessing higher than a master's degree. The tuition breakdown is as follows, the early childhood program costs around $17,795, and pre-kindergarten clocks in at $20,155. The lower school (kindergarten – 5th grade) costs $23,385, the middle school is $27,465, and the upper high school costs just below $30,000 USD.
Miriam School and Learning Center
501 Bacon Avenue, Saint Louis, MO 63119
The Miriam School and Learning Center is a specialized school that caters to students with learning disabilities. With around 150 students in their kindergarten through 12th-grade programs, students at Miriam received individual help, counseling, and therapy alongside their academic courses. This school is supported by an endowment of 2 million dollars to help with financial aid and grant money. This money goes to 60 percent of the families who depend on Miriam School and Learning Center. Tuition-wise the school costs around $24,000 USD to attend. Check out their website to learn more about their financial offerings along with everything offered through this unique school.
Mary Institute and Saint Louis Country Day School
101 North Warson Rd., Saint Louis, MO 63124
The Mary Institute and Saint Louis Country Day School (MICDS) is a college preparatory program that serves kindergarten through 12th-grade students. Around 1,250 students currently attend with a tuition cost of between $24k-$33k between the lower school and the high school enrollment. According to Private School Review, around 25% of the MICDS student body received financial assistance. The average assistance awarded is around $19,700 for grades 7-12. MICDS offers comprehensive courses in the arts, and AP options as well as numerous extra-curricular and athletic opportunities.
Notable Alumni
Many successful authors and actors attended this prestigious school, so it's no surprise that MICDS is considered one of the most expensive schools in Missouri. Here are just a few of those notable individuals:
Sterling K. Brown, Actor
T.S. Eliot, Poet
Betty Grable, Actress
Colleges And Universities
Washington University, Saint Louis
1 Brookings Dr, St. Louis, MO 63130
Washington University in Saint Louis is the main campus of this well-known college. They offer some 90+ fields of study, with 1,500 courses available for students to enjoy. The Wash U schools include the arts and sciences, school of law, school of medicine, the Oline business school, the Brown School for social work, the Sam Fox School of Design and Visual Arts, the McKelvy School of Engineer, as well as programs in continuing and professional studies. Their undergraduate program costs around $61,750 USD for a full year. It features a 7:1 student-teacher class ratio and a 100% financial aid rate for students in need of some coverage. Full-time graduate students pay around $30,875 per semester. However, Wash U has a comprehensive financial aid program and lots of scholarship opportunities.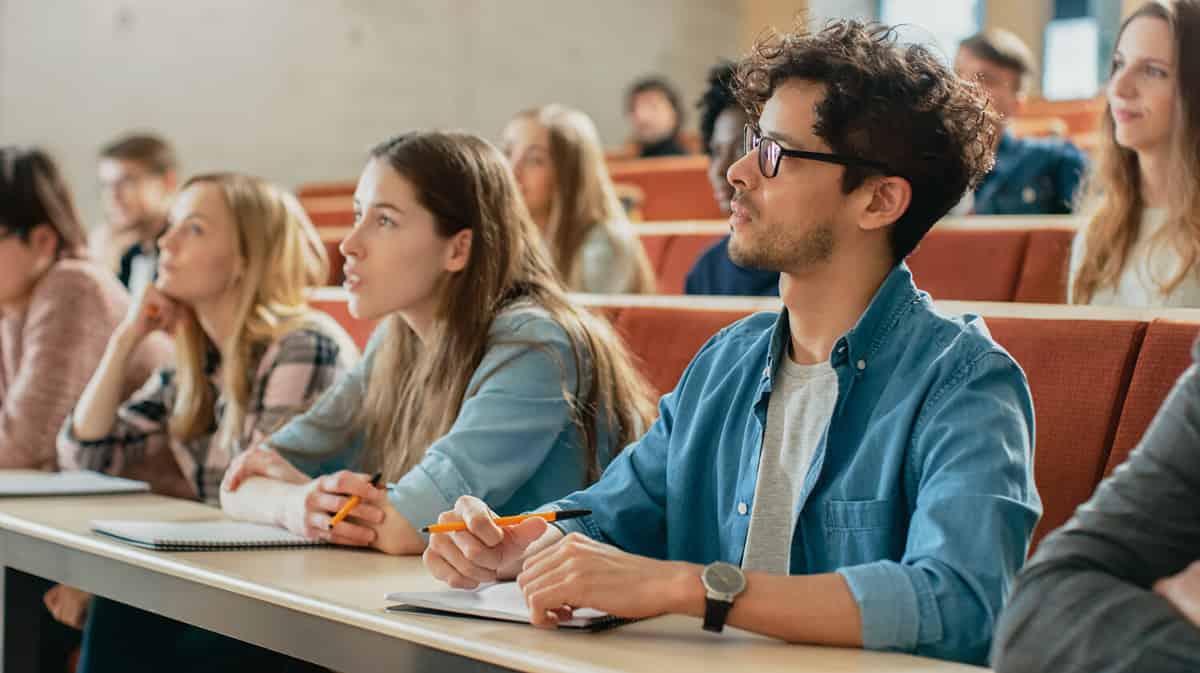 Kansas City Art Institute
4415 Warwick Blvd, Kansas City, MO 64111
The Kansas City Art Institute is a private art college that costs around $59,792 USD to attend. This cost shifts slightly if you're living off campus or in some other form of housing. However, 99% of their student body receives some form of financial aid or scholarship help. KCAI offers a thoughtful and well-rounded curriculum that covers numerous arts majors. From animation to fiber work, creative writing, illustration, ceramics, and painting, to print-making, sculpture, and product design, there's something for everyone. With 16 beautiful acres of campus and lots of gallery space, it's common to see the talented students of KCAI's work up for showing in one of the many on-campus galleries. Classes are small with a teacher-student ratio of 9:1, and all of the teachers are practicing artists, and scholars dedicated to their craft.
Notable Alumni
With its steep tuition costs and well-rounded classes, it's no wonder many actors and artists attended the Kansas City Art Institute. Here are just a few of these well-known names:
Dennis Hopper, Actor
Walt Disney, Animator and Media Entrepreneur
Chris Pitman, Guns N' Roses Band Member
Rockhurst University
1100 Rockhurst Rd, Kansas City, MO 64110
Rockhurst University, located in Kansas City is ranked the #1 Regional University. Their tuition costs land around $20,950 per semester for undergraduate students. The graduate programs' cost varies depending on which school you are involved in. However, in terms of financial aid options, Rockhurst has multiple financial aid programs at three major merit scholarships including the Breen, Knapp, and Carey scholarships that amount to $60,000 USD in scholarships alone. Rockhurst has 70+ majors to choose from, with 98% of RU alumni going on to receive graduate degrees or high-paying jobs upon graduation.
Notable Alumni
If you've ever wondered what noteworthy individuals attended these prestigious schools, wonder no more. Many famous names have roamed the halls of this university. Here are just a few:
George Wendt, Actor
Wild Bill Elliott, Film Actor
Sylvester "Sly" James, Jr., Politician
Westminster College
501 Westminster Ave, Fulton, MO 65251
Westminister College, located in Fulton, Missouri, caters to undergraduate-specific degrees. The college offers some 34 major options, 40 minors, and 17 certifications. There's the option for online learning, dual degree, and specialty programs as well. Westminister awards upwards of 12 million USD per year to help young students attend this college. Overall, the tuition cost clocks in at around $46,330 USD. This cost goes down substantially to $31,156 if on-campus housing is removed from the overall cost. Still, the financial aid options and endowment make this one of the richest schools in Missouri, and it seems to be worth it with all the programs and flexibility. they have to offer their student body!
The image featured at the top of this post is ©Structured Vision/Shutterstock.com.