The state of New York is well-known for its towering skyscrapers and the largest city in the country, New York City. But did you also know that it's home to several wealthy schools? In this post, we'll explore the richest schools that shine in this state.
Every parent wants what's best for their child and finding the right school can be a major decision-making process. It's important to note that the institutions in this post aren't just the highest in tuition. They also offer students phenomenal learning experiences with modern facilities and experienced faculty, which is why the tuition tends to be higher. Keep in mind that other great schools in New York offer lower tuition or are tuition-free as well.
Now let's take an in-depth look at the educational institutions that have a lasting impact on their students and local communities. Here are New York's richest schools.
Columbia University
116th and Broadway, New York, NY 10027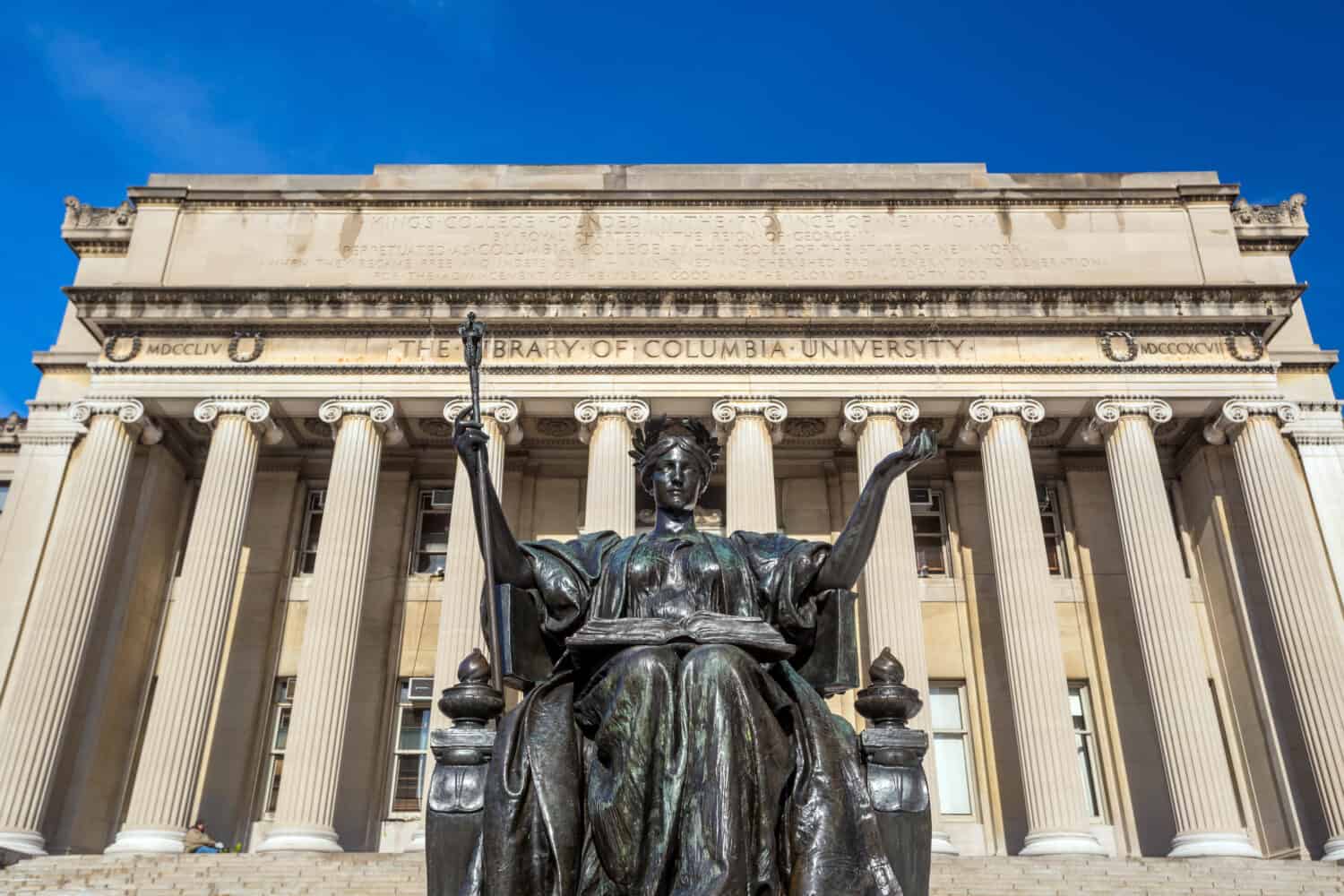 With seven campuses across the city and an intense focus on research, Columbia University is a well-known school in the U.S. Columbia offers three undergraduate schools, thirteen professional and graduate schools, a medical center, and over a hundred research centers, giving students a chance to explore and learn as much as they can about their field of study. Also, with an enrollment of over 40,000 students, the school has plenty of athletics and art programs to choose from as well as clubs and organizations. Additionally, with the school's location in NYC, Columbia gives students a chance to embrace life in the city.
Columbia University is the fifth oldest college in the country and the oldest institution of higher learning in the state of New York. The school was originally founded in 1754 as King's College by King George II of England. While education at the school was paused during the American Revolution, the school was revived in 1784 under the name Columbia College. The college was eventually changed to a university in 1896 after it became one of the first to offer graduate classes. For more than 200 years, Columbia has been a staple in both the city of New York and the country.
Tuition Information
Tuition rates at Columbia are complex because the university has numerous programs, schools, and fields of study that all have different rates. For undergraduates, tuition rates can range from $48,336 to $62,570. Graduate tuition rates can run upwards to $80,472 depending on a student's field of study. The school does offer financial aid, however, partially due to its incredibly high endowment amount. According to an article from Bloomberg, while Columbia's endowment amount decreased in 2022, it still has a balance of more than $13.3 billion, the largest endowment in the state.
Cornell University
Ithaca, NY 14850
Located out of the city and in the smaller community of Ithaca is Cornell University. The private school is also smaller in enrollment with just under 16,000 undergraduate students and a little over 10,000 graduate students. While smaller in size, the school is still a widely known ivy-league, research university. Applicant numbers also continue to rise, the school can be difficult to get into. Cornell reports that its admit rate is only 7.3% after more than 71,000 applicants in 2022. Still, the school has a diverse student population with undergrads and graduates from over 130 countries.
While Cornell has not been around as long as Columbia University, it still has a rich history. The school was founded in 1865, more than 150 years ago. It was charted into law at the location of Ezra Cornell's farm (hence the name of the school) but didn't accept its first students until three years later. The school has continued to grow and now has a campus in New York City as well as satellite clinics across the country.
Tuition Information
Like Columbia, Cornell breaks its tuition down by the school attended. Undergraduate tuition ranges from $43,888 to $65,204. Additional fees like books, housing, and food can increase these numbers. However, the school strives to make attendance affordable by offering grants, loans, and work-study programs. This is made possible by the school's large endowment amount of $7.2 billion. Through this endowment amount, $407 million was offered in undergraduate grant aid this past year.
Xavier High School
30 West 16th Street, New York, NY 10011
Xavier High School is an all-boys school in New York City that enrolls students in grades 9-12. The school is focused on providing a Catholic, Jesuit education. Xavier is also known for its diversity and inclusion with 43% of the population being students of color. Additionally, the school aims attention at its educational goals with 81% of the faculty having an advanced degree and 59% of the student body enrolled in honors and AP courses. Xavier also has a rich history within New York City. The school was founded in 1847 by Fr. John Larkin, S.J. in Lower Manhattan. It was officially chartered in 1861 and now enrolls nearly 1,000 students each year.
Tuition Information
Tuition at Xavier is very straightforward. Students can expect a rate of $23,500 per year. While this amount may seem high, the school does offer financial aid with 38% of students receiving assistance each year totaling $3.94 million. Average financial aid comes out to $10,750 as well. This is all made possible through Xavier's endowment fund, which was valued at $91 million as of June 30, 2021.
Rye Country Day School
3 Cedar Street, Rye, NY 10580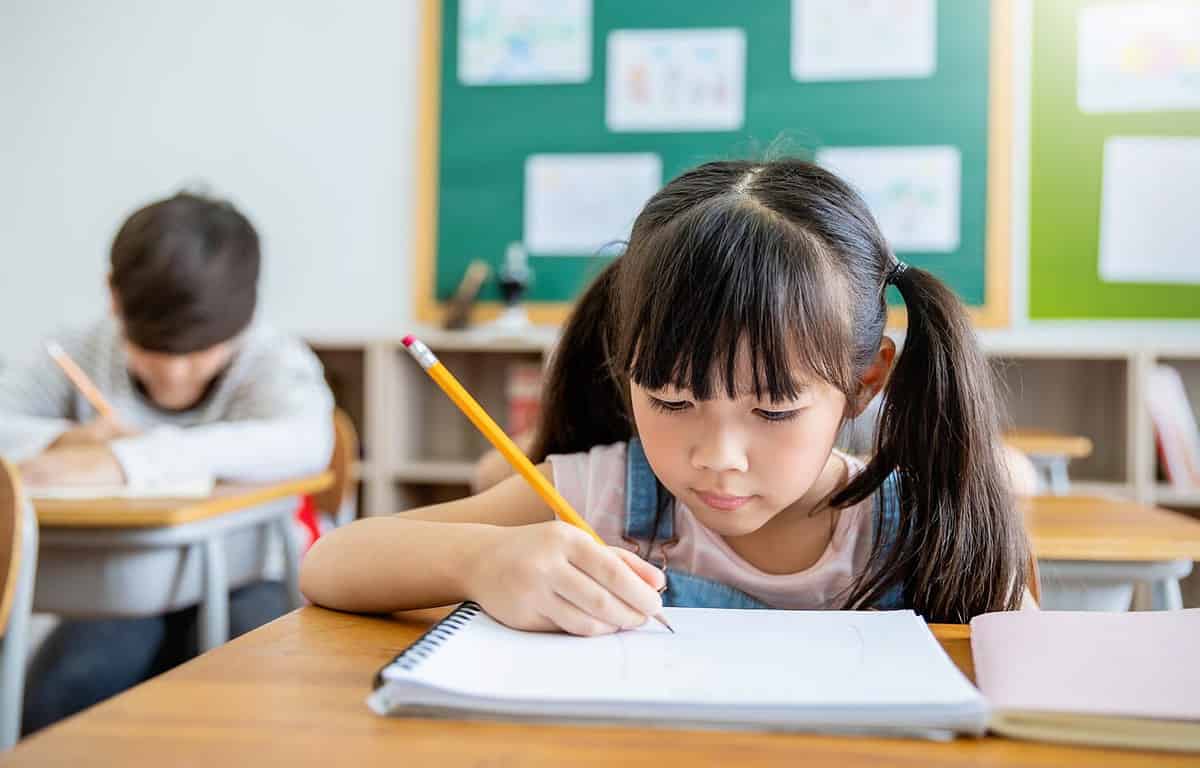 Rye Country Day School is a college preparatory, coeducational institution located just an hour from New York City. As a private school still close to the school, Rye Country Day School pulls in students from over 40 school districts, with more than 100 students taking the train to Metro-North each day. The school is also about the same size as Xavier with about 950 students enrolled. This smaller enrollment offers class sizes of roughly 15 students and a student-to-teacher ratio of 7:1. Additionally, Rye Country Day School can trace its beginnings back to 1869 when its founder, Mrs. Susan J. Life, and her husband moved from Pennsylvania to start the school. While the location of the campus remains the same, many generous families, faculty, and community members have helped to keep the school up-to-date.
Tuition Information
Like many schools, RCDS's tuition is broken down by grade level. Pre-K through Grade 4 has an annual tuition rate of $45,750. Tuition for grades 5-8 is $48,500 while high school tuition is $52,250. Additional fees are not included in these rates. Rye Country Day School does offer tuition assistance, however, with 16% of students receiving aid each year, totaling $7 million. This is made possible by the school's endowment amount which had a balance of $71 million at the end of January 2023.
Saint David's School
12 East 89th Street, New York, NY 10128
Similar to Xavier, Saint David's School is an all-boys school located in New York City. The school enrolls students in Pre-K through eighth grade and follows the teachings of the Catholic church. The school is also accredited by the New York State Association of Independent Schools and it's a member of several other associations. Saint David's School has four pillars of focus as well: Academics, Arts, Athletics, and Spirituality. Additionally, this school is relatively new compared to the other schools on this list, having been founded in 1951.
Tuition Information
Saint David's School's tuition is divided by their preschool program and K-8. Preschool annual tuition is currently $39,215 with an additional $3,500 per semester for their extended day option. Grades K-8 have an annual tuition amount of $58,800. The school does offer some financial aid to families that apply and show a need. This assistance comes from the school's large endowment totaling $70 million.
In Conclusion
While the state of New York is known for its historic landmarks in New York City, it's also home to some very rich schools. These schools may come with higher tuition, but keep in mind that New York offers a diverse range of educational options. Let's celebrate New York's commitment to quality education and ensure every child has the opportunity to thrive.
The image featured at the top of this post is ©Golden Dayz/Shutterstock.com.