Welcome to a tour of the educational treasures in Utah, a state known for its stunning beauty and cultural heritage. In this post, we'll explore the richest schools that thrive in this state's picturesque landscapes.
Every parent wants what's best for their child and finding the right school can be a major decision-making process. It's important to note that the institutions in this post aren't just the highest in tuition. They also offer students phenomenal learning experiences with modern facilities and experienced faculty, which is why the tuition tends to be higher. Keep in mind that other great schools in the state offer lower tuition or are tuition-free as well.
Now let's take an in-depth look at the educational institutions that are leaving a lasting impact on their students and local communities. Here are Utah's richest schools, where academic excellence meets natural wonder.
Westminster University
1840 South 1300 East, Salt Lake City, UT 84105
Ranked number 12 as Best in the West by U.S. News and World Report is Westminster University in Salt Lake City. This private, liberal arts university has also won many other accolades, and Salt Lake City is ranked one of the best college towns as well. With its prime location, students can enjoy the outdoors, and the arts and other activities of the Sugar House neighborhood. Additionally, the school covers 27 acres and has 39 facilities. The average class size is only 12 students as well, giving this school a chance to offer a more personalized experience.
Westminster was originally founded in 1875 as a college preparatory school. It began offering college classes in 1897 as Sheldon Jackson College. Over the years, the college changed names, locations (though the college remains where it has since 1911), and class offerings to eventually become a four-year liberal arts school.
Tuition Information
While Westminster offers financial aid opportunities and is ranked as the fifth Best Value School by U.S. News and World Report, tuition is still quite high. Undergraduate students can expect to pay tuition and fees at just over $41,000 a year. This doesn't include the additional cost of housing and books. Graduate students can expect to pay per credit hour. While these fees depend on the program, each credit hour ranges from $780 – $1,553. While their website doesn't state their exact endowment numbers, they do offer a lot of information on how to donate to the school with their donations going toward scholarships and their honors program, among other things.
The University of Utah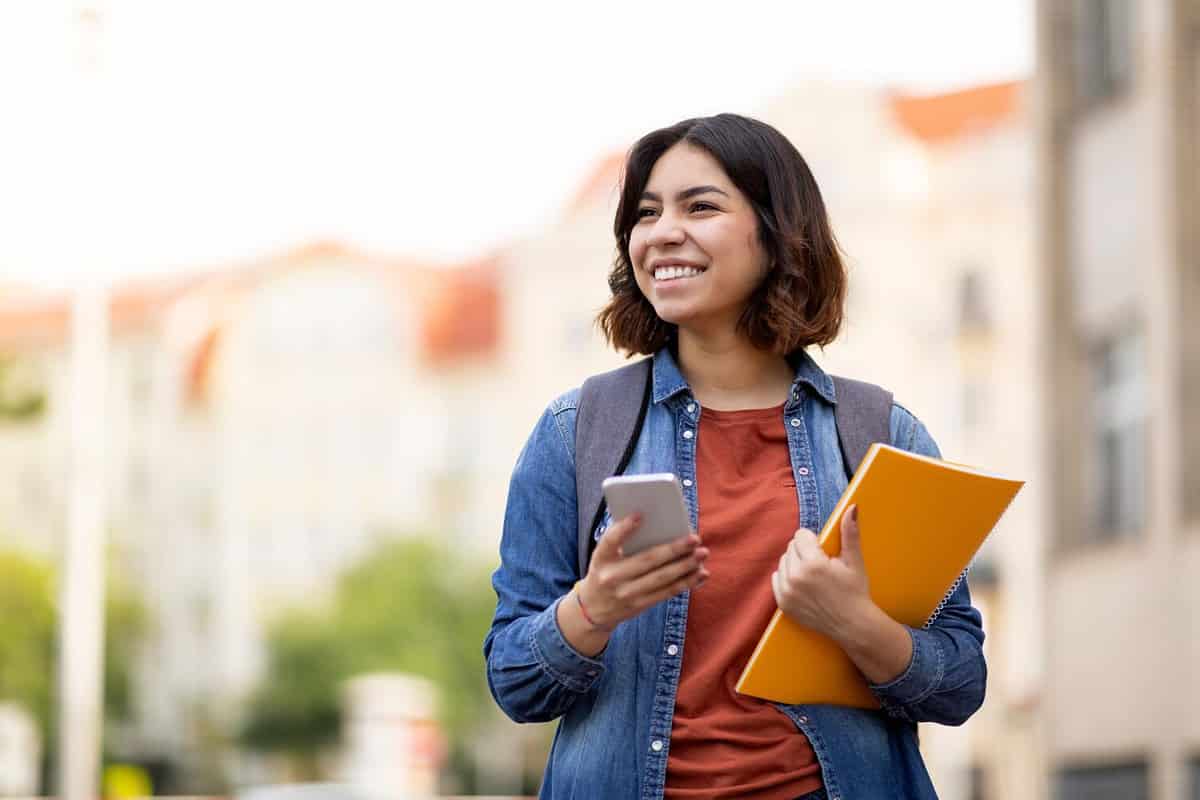 201 Presidents' Cir, Salt Lake City, UT 84112
With over 35,000 students enrolled each year, The University of Utah is one of the largest schools in the state. The school has increased in tuition and diverse student enrollment over the recent years, yet still remains to keep a smaller class size with an 18:1 student-to-teacher ratio. Graduation rates are also on the rise, as well as research funding as the school has set a strong goal to become a top ten public university.
The UU also has a rich history. The first class was offered at the home of a local resident under the name the University of Desert. The first few years were full of struggle and location and economic changes until the school changed its name in 1892 and was deeded 60 acres from Congress in 1894 to call home. In 1900, the first student enrolled in the University of Utah's new campus.
Tuition Information
While still the second most expensive college in Utah, its in-state tuition is the lowest compared to its PAC12 public peers. According to their website, in-state tuition is about $7,749 per year while out-of-state tuition is $27,201 per year. The school also reports receiving just over $56,000 a year in gifts and endowments with a total endowment value of $1,362,088,000.
Wasatch Academy
120 South 100 West, Mt. Pleasant, Utah 84647
With the title of "America's Boarding School," Wasatch Academy is quite possibly the most expensive school in the state of Utah. Wasatch Academy enrolls students from over 30 different countries in grades 8-12. It sits on a 35,000-acre campus with a central location to several national parks, state parks, and ski resorts. The student-to-teacher ratio is also very small at only 4:1, with an average class size of 12. Additionally, the school has 13 AP courses, a 100% college acceptance percentage, and 18 athletic teams to choose from.
Originally founded in 1875, the Wasatch Academy has been evolving for over 145 years. Presbyterian Minister Duncan McMillan first opened the school and named it after the Wasatch mountains. The school is also rich in traditions including its tiger mascot which has been found around the school since the 19th century, and its annual beginning-of-the-year hike up Horseshoe Mountain.
Tuition Information
Tuition depends on where you're from and whether you choose to board at the school or simply attend as a day student. Either way, you may want to brace yourself for these numbers. Annually, the 7-day boarding tuition is $68,000 while 5-day boarding is $65,000, and international boarding is $70,800. Day student tuition is $37,300 per year. However, it's important to note that the school awarded 40% of its students with financial aid in the 2021-2022 school year. While the school doesn't post its exact endowment amount, it offers several ways to give. It also recognizes different donation levels in its annual magazine.
Fieldstone Academy
447 S Meadow Cir, Richfield, UT 84701
Fieldstone Academy is another boarding school in Utah. It's different from Wasatch Academy, however, in that each student is given a family home where the parents are experienced educators. The school offers tutoring and specialized individual teaching to students in grades 6-12 where each classroom only has three to four students in attendance. Fieldstone is also unique in that it's housed within a 15-acre working ranch. This gives students a chance to relax, work, and learn life skills along with receiving an education. The school has also been ranked as one of the best small boarding schools in the nation.
Fieldstone Academy is a relatively new school having first opened its doors in 2004. The goal of the school was to give kids another opportunity and a different setting than the traditional boarding or public school. While Fieldstone began as an entirely ranch-based school, it's no longer only focused on the ranch. Though students are still given a chance to care for animals after school is over.
Tuition Information
The school does not post its tuition numbers publicly on its website, though PrivateSchoolReivew.com shows annual tuition at $44,000 per year. Fieldstone's website encourages parents to contact them directly to find out more about tuition. It also states that some children may stay for a whole year while others may only attend for a month or two, depending on their needs. There is no admissions team or endowment listed on their website either as Fieldstone is a specialized school.
Waterford School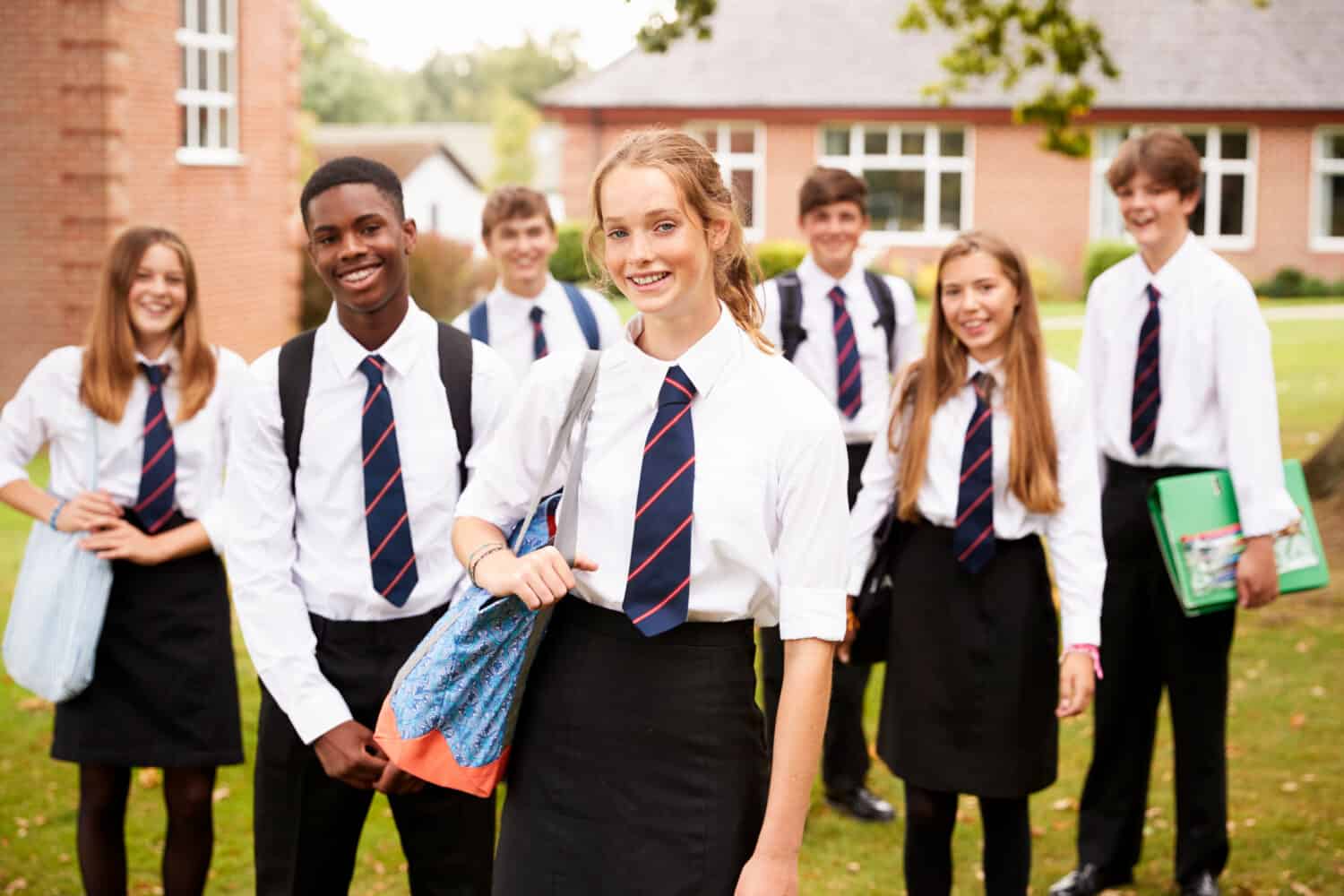 1480 East 9400 South, Sandy, UT 84093
As Utah's premier liberal arts preparatory school, Waterford School enrolls children in grades Preschool through twelfth. The school's mission is to "inspire individuals to pursue lives of meaning and purpose." Similar to Wasatch Academy, Waterford is situated at the base of the Wasatch Mountains on a 41-acre campus that houses 11 buildings. Included in those buildings are 8 computer labs, 2 gymnasiums, 2 libraries, and 3 performing arts venues. The school also enrolls about 1,050 students annually with an 8:1 student-to-teach ratio.
Waterford first opened its doors in 1981 and was founded by Nancy and Dustin Heuston. The school originally began in Provo, Utah, but moved to its new campus in 1986 as it continues to grow and expand in size and enrollment. Nancy Heuston served as the founding head of the school until Andrew Menke took over in 2015.
Tuition Information
Tuition is broken down by grade. Preschoolers who attend five full days a week owe an annual tuition of $17,420. Tuition is less should parents decide to only send their students on half-days. Kindergarten tuition is $22,310 annually while grades 1-3 owe $22,960 and grades 4-7 owe $26,300. Grades 8-12 have a tuition of $29,430 annually. Additionally, parents can expect annual fees ranging from $350-$675 per year with $100 fees per athletic sport. The school does note that it awards about 15% of its students financial assistance. Waterford also states that 95% of its operating expenses come from tuition, while the remaining 5% is made up from donations through its annual fund. 903.5 thousand dollars were given by generous donors in the 2021-2022 school year.
In Conclusion
In conclusion, these schools demonstrate their dedication to providing an exceptional education. While they may come with higher tuition, remember that Utah offers a diverse range of educational options to suit different needs.
Let's celebrate the commitment to quality education and ensure every child has the opportunity to thrive. Utah's schools are key to creating a brighter future, enriched by the treasures of education found within its beautiful landscapes.
The image featured at the top of this post is ©Wisanu Boonrawd/Shutterstock.com.