West Virginia is well-known for its scenic mountain beauty and deep-rooted history. But did you also know that it's home to several wealthy schools? In this post, we'll explore the richest schools that shine in this state.
Every parent wants what's best for their child and finding the right school can be a major decision-making process. It's important to note that the institutions in this post aren't just the highest in tuition. They also offer students phenomenal learning experiences with modern facilities and experienced faculty, which is why the tuition tends to be higher. Keep in mind that other great schools in West Virginia offer lower tuition or are tuition-free as well.
Now let's take an in-depth look at the educational institutions that have a lasting impact on their students and local communities. Here are West Virginia's richest schools.
Bethany College
31 E Campus Dr., Bethany, West Virginia 26032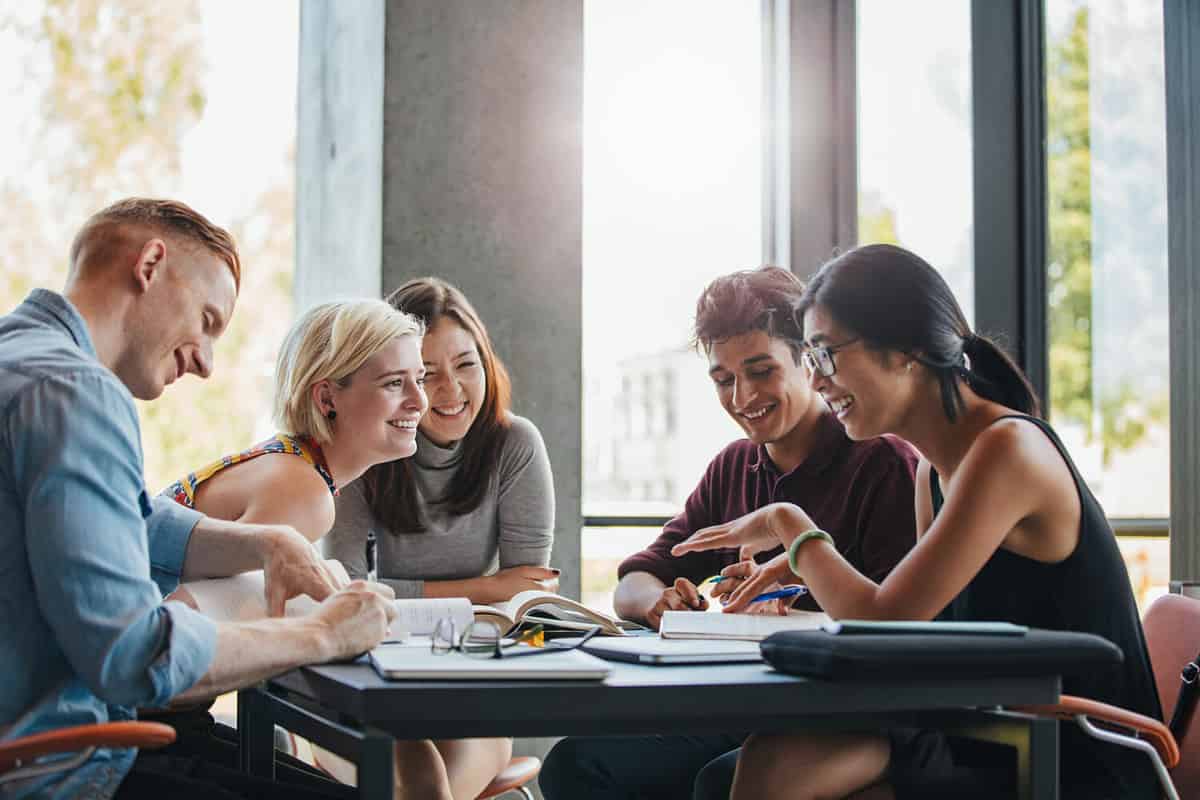 As a private, liberal arts college, Bethany College is the oldest institution of higher learning in the state. It's also been ranked the number one best small college in the state and one of the best in the Southeast by the Princeton Review. With 24 areas of study and 30 majors for students to choose from, Bethany works to produce leaders and critical thinkers. Additionally, the campus covers 1,300 acres and sits at the bottom of the Allegheny Mountains. It's also just a few minutes from both Pennsylvania and Ohio.
The town of Bethany was originally settled in 1769 and was named after Alexander Campbell who also founded Bethany College in 1840. Once West Virginia gained statehood in 1863, this college was the only degree-granting institution in higher education in the state. Many areas around the town and on the campus are part of the National Register of Historic Places due to Bethany's rich history.
Tuition Information
For the upcoming school year, tuition at Bethany College is $31,920, plus fees, books, and housing. While this number may seem high, the school states that 100% of its students receive some form of financial aid. Bethany offers grants, loans, scholarships, and work-study programs for incoming students. The school also has numerous programs that are accepting donations and an endowment fund amount of roughly $77 million.
West Virginia Wesleyan College
59 College Ave., Buckhannon, WV 26201
A couple hours down the road from Bethany is West Virginia Wesleyan College. While WVWC is a private, liberal arts school, it also closely relates to The United Methodist Church. This gives the school its mission to be firmly planted at the intersection of Christian faith and liberal education. West Virginia Wesleyan offers 50 undergraduate majors and several graduate programs including their well-known School of Nursing. WVWC offers a smaller school experience, enrolling just over 1,000 students on its 80-acre campus.
While West Virginia Wesleyan's history doesn't date back quite as far as Bethany College's, it's still a school that's been around for over 100 years. The doors first opened in 1890 and the school was originally called West Virginia Conference Seminary. Over 200 men and women attended the first classes with a women's dorm being built in 1985. The school officially changed its name to West Virginia Wesleyan College in 1906.
Tuition Information
Undergraduate tuition for the 2023-2024 school year is $32,166. Room, board, and general fees are in addition to this number and are estimated to cost a total of $44,474 for each student. However, WVWC's website states that they have numerous scholarships and grants available. Additionally, 90% of its student body receiving some form of financial aid. The school's endowment amount is stated to be around $42 million, which is what allows the school to provide financial assistance to its students.
The Highland School
98 Sycamore Springs Ln, Ellenboro, WV 26346
The Highland School is a private boarding and day school that enrolls students in Pre-K through 12th grade. As a private educational institution, The Highland School follows its own curriculum. THS focuses heavily on democratic interactions, self-directed play, and mixing classrooms with students of different ages. The school also believes that letting children make their own choices encourages responsibility. Outdoor play and exploration is also highly encouraged. Additionally, The Highland School states that they are similar to the Summerhill School in England by cherishing "each child's right to have a free and unique childhood." THS is a very small school with only 10 students according to PrivateSchoolReview.com and was formed in 1981.
Tuition Information
As a day student at The Highland School, tuition is fairly reasonable. For the upcoming school year, the tuition rate for the first child of a family is $2,475 per year. Discounts are applied to second and third-child families. As a boarding student, however, tuition increases significantly. Boarding students can expect to pay a rate of $33,759 per year, but this also includes room, board, activities, and transportation fees in addition to tuition.
The Linsly School
60 Knox Lane, Wheeling, WV 26003
Similar to The Highland School, The Linsly School is a private, independent day and boarding school in West Virginia. Nearly 500 students are enrolled in grades 5-12 with an average class size of 10 and a student-to-teacher ratio of 7:1. The school also puts a large focus on college prep work. It offers 11 AP courses and a 100% college placement for graduating seniors. Linsly has also been the recipient of several awards including being in the top 20% of private schools in the state.
With over 200 years of service to students, Linsly has a rich history. The school began in 1814 as an all-boys Lancastrian Academy. By 1877, the school was known as Linsly Military Institute as it adopted the dress and discipline of a military academy. Linsly remained an all-boys school until 1987 when the school decided to become co-educational in an effort to reach all young people and give them an equal opportunity.
Tuition Information
Attending Linsly can be a large expense for some families. Middle School day students have a tuition rate of $20,725 while middle school boarding students have an annual rate of $48,500. High School day students have a tuition rate of $23,050 and the high school boarding students' rate is $50,825. While these numbers may seem high, the school states that it works very hard to make attendance affordable and has been able to offer $5 million in financial aid to students every year. This is made possible by the school's endowment amount which has a balance of about $28 million.
Parkersburg Catholic High School
3201 Fairview Ave, Parkersburg, WV 26104
Parkersburg Catholic High School is part of the larger Parkesburg Catholic school system in Parkersburg, West Virginia. The schools are in partnership with the Wheeling-Charleston Diocese and are committed to high educational standards and teaching children more about the Catholic faith. Parkersburg Catholic Schools were deemed necessary in 1942 by a local Bishop who saw a need for a Catholic school in the area. It took some time to get a plan in place, but a new building was officially opened in 1950. Since this time, the school system has grown while still being able to maintain small classroom sizes. The high school has a student-to-teacher ratio of 6:1. As a strong educational facility, it also has a 100% graduation rate and seniors often earn over $3 million in college scholarships.
Tuition Information
Tuition for high school students is $9,190 per year. However, the school also has scholarship, financial aid, and grant opportunities for students as the school strives to make educational at Parkersburg Catholic affordable. During the admission process, parents are also encouraged to look into the Hope Scholarship of West Virginia.
In Conclusion
While West Virginia is known for its beautiful scenery and American history, it's also home to some very rich schools. These schools may come with higher tuition, but keep in mind that West Virginia offers a diverse range of educational options. Let's celebrate West Virginia's commitment to quality education and ensure every child has the opportunity to thrive.
The image featured at the top of this post is ©Jerry Pennington/Shutterstock.com.