The state of Nebraska is known for more than you may realize. This is the home to Warren Buffet, the statuesque Chimney Rock, and for being the birthplace of Kool-Aid. But that's not all. While wealthy colleges may not be the first thing that comes to mind when thinking about Nebraska, there are many rich schools that offer a great education to those who attend. Today, we'll talk about the richest schools in Nebraska, including their endowments, fun facts about the institutions, and more.
Creighton University
2500 California Plaza, Omaha, NE 68178
Creighton University is the richest college in Nebraska with a huge endowment of $565,975,000. The next richest school in Nebraska is about four hundred million less than Creighton. This is a fairly large school with about 8,735 students in their undergraduate and graduate programs. The cost to attend Creighton is currently at just over $57k per year for room and board before financial aid.
This is a private Jesuit research university that was founded 1878 by the Society of Jesus, and it's currently accredited by the Higher Learning Commission. The school was a gift from Mary Lucretia Creighton, a philanthropist. She put in her will that a school should be started in her memory. She had a lot of money due to her husband, Omaha businessman Edward Creighton. The school has many academic programs and a significant athletics program, and the basketball team is a big contender in the NCAA championship. There are many notable alumni of Creighton, including:
Michael P. Anderson – Astronaut
Ron Hansen – Novelist
Mike Johanns – Former Governor of Nebraska
Kyle Korver – NBA Player
Anthony Tolliver – NBA Player
Doane University
1014 Boswell Avenue Crete, NE 68333
Doane University currently has an endowment of $110,646 million, making it the second richest college in Nebraska. It's a relatively small school at just over 2,000 students, and they do offer both undergraduate and graduate programs. The cost to attend the university is about $58,843 per student for classes and room and board. It's a smaller school because it's also a private university, but it does also have an online school.
The college was founded in 1872 by a chief civil engineer of the railroad. It started out as Doane College, but it was renamed to Doane University just recently in 2016. The campus is quite large at about 300 acres, and it has several stunning buildings, including the famed Doane University Osterhout Arboretum. The college has many accreditations, their own student-run newspaper, and a great athletics program. Notable alumni from the school include:
Ralph W. Tyler – Developer of the ACT Test
Robert Van Pelt – Judge
Samantha Marie Ware – Singer
Bob Stitt – Football Coach
Hastings College
710 N Turner Ave, Hastings, NE 68901
Hastings College, located in the town of Hastings, is another of the richest schools in Nebraska with an endowment of $98,322,617. The school is small, with about 924 undergrads and only a handful of graduate students. At this time, the cost to attend is $52,200. The school was founded back in 1882 by a group of women and men who were seeking to establish a Presbyterian Church.
The campus is smaller, but it's full of buildings. Forty to be exact. The first of those buildings was constructed in 1883, and they're still using it to this day. There's also the McCormick Hall, a structure with wonderful Italianate architecture that is listed as a historical building on the National Register of Historic Places. The school also has a great athletic program with 24 different teams that are all called the Broncos. Notable alumni of the college include:
Clayton Anderson – Astronaut
Marc Boerigter – NFL Player
Yoo Chang-soon – Prime Minister of South Korea
Ernesto Lacayo – NFL Football Coach
Ivy Ruckman – Author
Bellevue University
1000 Galvin Rd S, Bellevue, NE 68005
Next is Bellevue University, with an endowment of $88,629,919. This is a huge school that currently has 11,902 undergraduate and graduate students. However, it is also quite affordable when compared to other schools with a tuition of $26,207 with room and board. This is a private university that first opened its doors in 1966 with the name Bellevue College. There's a major focus here on providing adult education, and since 2011, 80% of the undergrads have been 25 years old or above.
The school was founded with the idea of educating adults that were already working so they could excel in their lives. Over the years, the school continued to thrive by adding new buildings, and in 1994, the name was changed to Bellevue University. The school offers a wide range of academic programs, and there are great sports teams. There's a big emphasis on hockey, and the school even provides tuition reimbursement to students who play in the Southern Professional Hockey League. There are a number of notable alumni, including:
T.J. Bohn – MLB Player
Judd H. Lyons – U.S. Army General
James R. Young – Former President of the Union Pacific Railroad
Nebraska Wesleyan University
5000 St Paul Ave, Lincoln, NE 68504
This school, based out of Lincoln, NE, has an endowment of $58,643. The school is moderately sized at 1,816 students in their graduate and undergraduate programs. Students there can expect to pay just over $50k per year for classes, room, and board. This is a private school that's Methodist-affiliated, and students can pick from 119 undergraduate and professional programs and three graduate programs.
The school was originally chartered in January of 1887, and it started with just 96 students. Back then there were only eight people on staff. The first ever graduating class consisted of only four women back in 1890. Then, in 1891, the second graduating class was made up of only four men. The Nebraska Wesleyan University used to also have an elementary school, kindergarten, and high school, but now it's only the college. The school also has a great athletic program, and the mascot has changed from a sunflower to a coyote to a plainsman and, finally, a prairie wolf. There is a long list of notable alumni, including:
Robert Reed – Author
Ralph G. Brooks – Former Governor of Nebraska
Glenn Hefner – Father of Hugh Hefner
Jason Licht – NFL General Manager
Marian Heiss Price – Former Senator
Concordia University-Nebraska
800 N Columbia Ave Seward, NE 68434
Going down the list, we now have Concordia University-Nebraska, which has an endowment of $51,375,083. The college has just under 3,000 students in both undergraduate and graduate programs. Students who do attend can expect to pay $54,229 before financial aid. This is a private Lutheran university that was founded in 1894 as one of seven schools in the Concordia University System. When the university began, there were only 13 students. Years later, The school gave out its first bachelor's degree in 1940.
The school has grown a lot since back then. One claim to fame is their track and field teams that have won multiple awards. There are many notable alumni from the school, including:
Toby Down – Professional soccer player
Frederick C. Luebke – Historian
Tom Mueller – College football coach
Andrea von Kampen – Folk Singer
Union College
3800 S 48th Street, Lincoln, NE 68506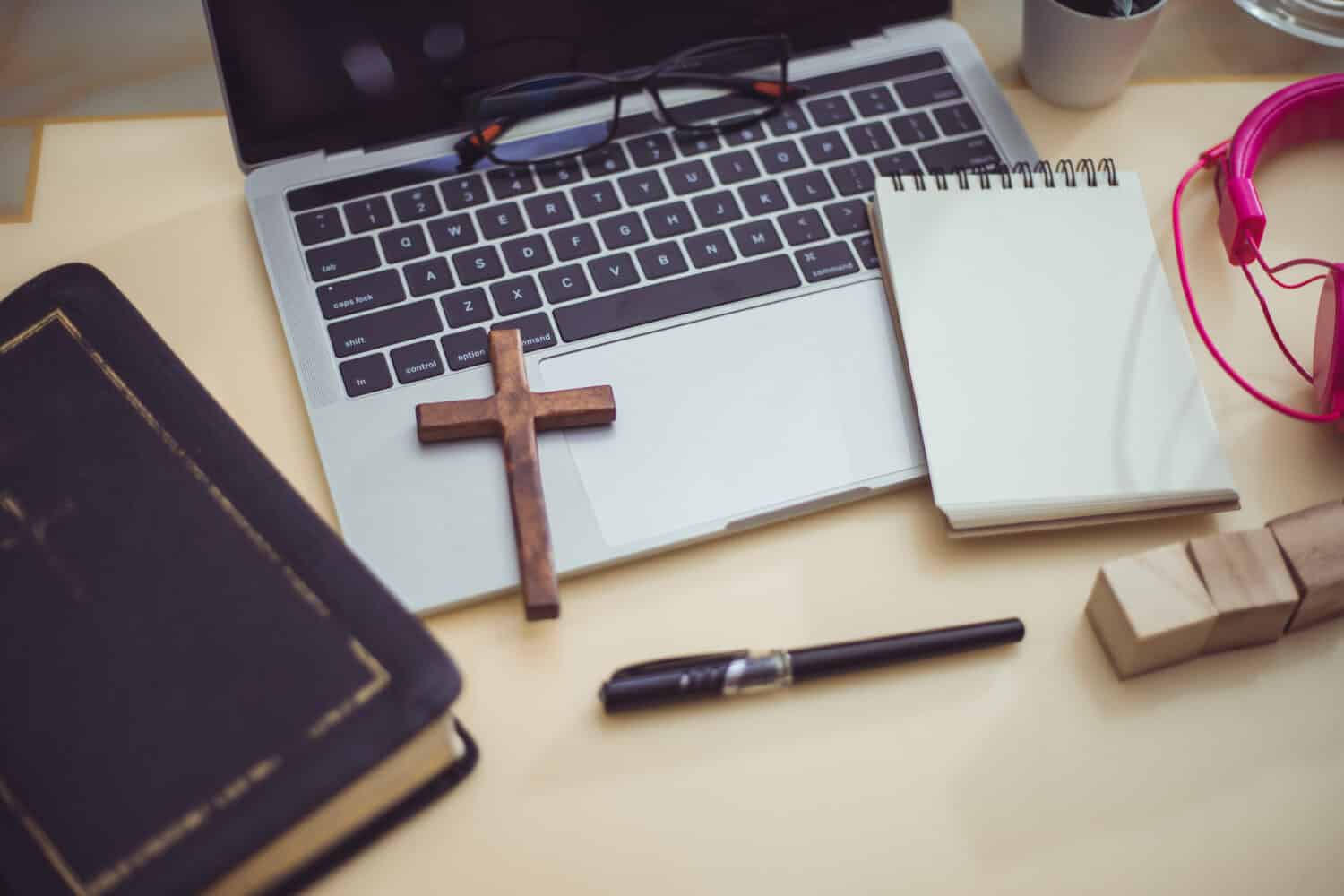 Next on the list of the richest schools in Nebraska is Union College, which has an endowment of just over $25 million. This is a smaller school with only about 774 students at the time of this writing, and those who attend will pay $42,790 before financial aid. This is a private school and a Seventh-day Adventist college that was founded in 1891. The school has had its ups and downs over the years, at one point receiving a donation from the mayor in order to stay open, but it's growing strong now, and they have many thriving academic and athletic programs to prove it. Notable alumni from the school include:
Chester Wickwire – Peace Activist
Wayne Hooper – Gospel Music Composer
Rukebai K. Inabo – Senator of Palau
College of Saint Mary
7000 Mercy Rd., Omaha, NE 68106
The College of Saint Mary has an endowment of $21,762,009 and an enrollment cost of $37,342. It's a smaller school with just over 1,000 students in the graduate and undergraduate programs. This is a private Catholic school that only accepts female students. The school was founded in 1923 by the religious group, The Sisters of Mercy. The school struggled a bit but expanded in 1950 when the sisters purchased 80 acres of land for $150,000.
Today, the campus has many impressive buildings, including Lozier Hall, which houses more than 200 women, and the Lied Fitness Center and Fieldhouse, which is an $18 million fitness center and a 90,000 square feet of space that has enough room for three basketball courts and a full track. There are some noteworthy alumni of the College of Saint Mary, including:
Sharon "Alex" Kava – Writer
Stacey Flowers – Motivational Speaker
Lindsay and Laurie Carlson – Professional Wrestlers
Midland University
900 N. Clarkson St., Fremont, NE 68025
With an endowment of $19,751,312, we have Midland University, which is one of the richest schools in Nebraska. It has about 1,671 students in the graduate and undergraduate programs, and they will each pay about $57,313 per year before financial aid. This is a private Luthern college that was founded in 1883 as the Lutheran Academy. It's a large school that sits on 33 acres, and there are great athletic and academic programs. In 2011, the school introduced a program where they promised that students would graduate in four years, and that led to a spike in enrollment. The enrollment has continued to grow since then. The softball team at the school has appeared in two Women's College World Series competitions, and the dance team has also won awards. There are some notable alumni, including:
Jon Christensen – Politician
Paul Norris – Creator of Aquaman
Toni Jeričević – TV Host
Clifton Hillegass – Creator of CliffsNotes
York University
1125 E 8th St, York, NE 68467
York University has an endowment of $17,500, which is up a bit from what they received in the past, and that's why they made the list of the richest schools in Nebraska. This is another smaller school that has about 650 students, and they pay about $35,350 for tuition. York is a private college that's affiliated with the Churches of Christ. It was founded in 1890 as York College, and it stayed that way until 2022, when it was announced that it would be named York University. The college is on 50 acres of land and has 17 distinguished buildings. One of them is The Mackey Center, which is also a clock tower.
Like the other colleges, the school has a great sports program, including an eSports team, which competes in national championships.
Clarkson College
101 S 42nd St Omaha, NE 68131
Then we have Clarkson College, which has an endowment of $5,653,048. This is a private college that focuses on health services, and it has about 1,180 students. Those who attend will pay just under $27k per year. The school was founded in 1888 by Meliora Clarkson, after the death of her husband, Bishop Robert Clarkson. The college provides undergraduate and graduate programs in nursing and other healthcare services. The school does have an Episcopal Church affiliation.
Nebraska Methodist College of Nursing & Allied Health
720 North 87th Street, Omaha, NE 68114
Our final college is this esteemed nursing school which has an endowment of $12 million. As the name implies, this is a school that focuses on degrees in Healthcare. It's a private Methodist college that offers bachelors, associates, masters, and doctoral degrees. It's a medium-sized school that has about 1,229 students, and they will pay approximately $32,765 per year in tuition and room and board before tuition kicks in. Students who graduate from the school are eligible to take part in the National Council of State Boards Licensure Examinations.
Campus life at this school is very exciting since there are places to workout, hang with friends, and study for classes. The school also has a social justices and inclusion council to ensure that everyone is treated fairly and gets equal opportunities.
Bonus Boarding School Entry
The colleges aren't the only wealthy educational institutions in Nebraska. There's also one boarding school that makes the list.
Mount Michael Benedictine School
22520 Mount Michael Road, Elkhorn, NE 68022
As a bonus entry, we have Mount Michael Benedictine School, which has an endowment of $4.27 million. The school currently has 250 students from grades 9-12. There's an 80% acceptance rate and only about 13 kids per class, so they get an intimate and throughout teaching experience. The cost to attend is rather affordable when you look at other boarding schools around the country. Boarding students will pay $21,000 and day students will pay $15,000 per year.
This school bases its acceptance rate and its students on many factors, and they look for kids that exhibit a desire for independence, an ability to accept challenges, and those who have a commitment to personal growth. The school was founded in 1953 as a school preparing men for the priesthood. These days, it also acts like a traditional boarding school, and there's a great emphasis on college prep. Notable alumni of the school include:
Kevin Kennedy – Screenwriter
William Dendinger – Bishop
Zach Nelson – CEO of NetSuite
Rev. Daniel S. Hendrickson – President of Creighton University
Conclusion
Thus concludes our list of the richest schools in Nebraska and everything you need to know about every great state institution. These are all fine schools that can teach kids a variety of skills and prepare them for the future. Consider enrolling if you live within or outside of Nebraska.
The image featured at the top of this post is ©Drazen Zigic/Shutterstock.com.