If you live in Iowa, then you have a great number of colleges and boarding schools to choose from for you or your kids. Iowa is ranked #16 in the country when it comes to education, and that's nothing to sneeze at. Part of that success is due to the fact that many of the schools in the state are very rich, so they have a lot of resources. Today, we'll talk about the richest schools in Iowa and tell you all you need to know about their wealth and other fun facts that make them great.
Scattergood Friends School
1951 Delta Avenue, West Branch, IA 52358
This boarding school in West Branch is one of the richest schools in Iowa. It recently received an endowment of $4.2 million. The school can be rather costly to attend. If your child takes classes and boards there throughout the year, you can expect to pay $37,000. If your students take classes but don't stay the night then the cost goes down to about $19k. You can say that you get a good deal for the money because the school has a moderate number of students. Only about 45. Because of that, the classes only have about eight students each, so students get individual attention.
In addition to learning science and math, students also get to learn about peace and social justice, and the topics they can't always learn in a classroom. Many kids that attend Scattergood Friends School go onto great success. Many attend precious colleges, like the University of Chicago, Cornell, and Scripps.
Grinnell College
1121 Park Street, Grinnell, IA 50112
Our first college on this list is not only one of the richest schools in Iowa, it is the richest by far. This year, Grinnell College received an endowment of just over $2 billion. The school is wealthy, and the tuition is expensive at close to $79k when you add in classes and room and board. This school is so rich that it has the fifth highest endowment-to-student ratio of the liberal arts colleges in the country.
This is one of the largest schools in America and it all started back in 1846, when the school was founded by a group of New England Congregationalists. The school went through many ups and downs during its first few decades. When the Civil War broke out, the school claimed most of the students and professors. In 1882, a major tornado whipped through the school and destroyed many of the buildings. Still, the college endured, and today, it's one of the largest schools, and construction is underway now to continue to add more structures to this amazing school.
A major school like this has many famous alumni. A few of them include:
George A. Wilson – Former Iowa Governor
Herbie Hancock – Jazz Musician
Peter Coyote – Actor
Kumail Nanjiani – Actor
Peter Coyote – Actor
Drake University
2507 University Avenue, Des Moines, IA 50311
Drake University doesn't have the same financial punch as Grinnell College, but it's certainly no slouch with a recent endowment of $219.8 million. Tuition at the university will run students about $64k for a year. This is a great school that offers undergraduate and graduate programs in law, pharmacy, business, and more. The school was formed back in 1881 by a pastor and a Union general during the Civil War. During that first year, there were 77 students. Today, there are about 4,774 students.
Although the school was founded in 1881, the law school, which is one of the 25 oldest in the country, had its origins way back in 1865, and it has been accredited since 1923. In 1931, the school started accepting and housing girls. The school also has a rich history of athletics. They've had a baseball team since 1885, a women's basketball team that started operating in 1904, and a football team since 1905. There are many famous alumni of Drake University, including:
Michael Emerson – Actor
Bridget Flanery – Actress
Steve Allen – Comedian
Bart Yates – Author
Joe Crail – California Congressman
University of Dubuque
2000 University Ave, Dubuque, IA 52001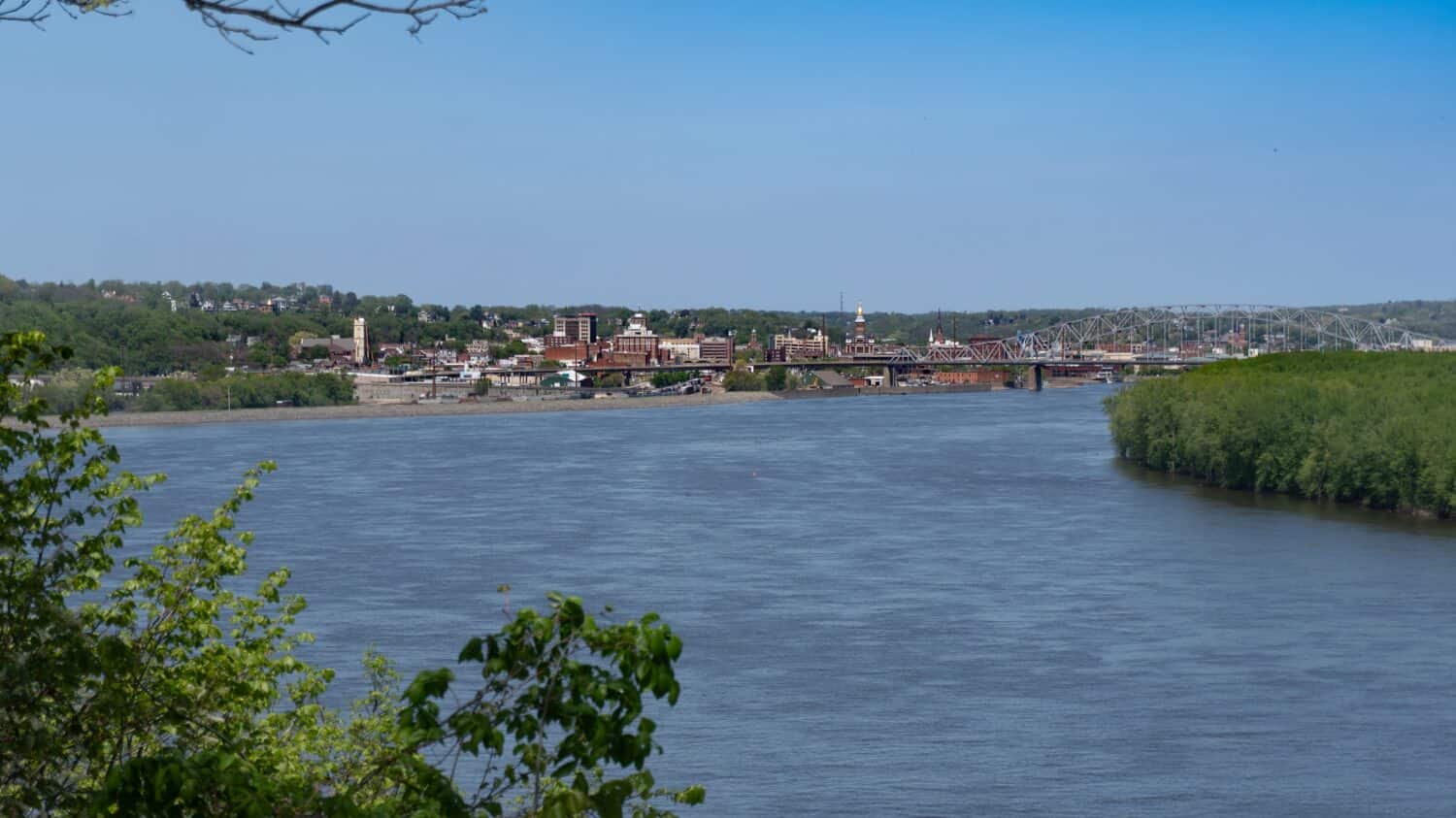 Next on our list of the richest schools in Iowa is the University of Dubuque, which has an endowment of just under $174 million. The tuition at the university is a bit more affordable at just over $56k when you add classes, room and board, and fees. This is a private Presbyterian university, and it has about 2,200 students in attendance. It's a very old school that was founded way back in 1985. It was started by a German Presbyterian Church pastor who wanted to train ministers to serve local immigrants.
In the 1950s and 60s, there was major expansion, and many new buildings were added, and the school has continued to expand since that time. The school has academic programs and many sports programs. As an interesting fact, some of the shots for the film Field of Dreams were filmed at the school. One of the most famous of those scenes was when Kevin Costner's character was research
Tony Danza – Actor
Joe Chlapaty – CEO of Advanced Drainage Systems, Inc
John "Weenie" Wilson – American Football, Basketball, and Baseball Coach
Sol Butler – Athlete
Saint Ambrose University
518 W Locust St, Davenport, IA 52803
Located in Davenport, Saint Ambrose University is a large school with just under 3,000 students in both undergraduate and graduate programs. The school recently received an endowment of $169.7 million. Students who attend will dish out about $50k for a year. This is a private Catholic university that was first founded back in 1882 as a seminary school for young men. This was not always a huge university. Back in the day, students were taught in only one of two available rooms.
The school was around during World War II when it was used as a training facility for young soldiers. The school also had a high school program until it was moved in 1958. In 1968, it became a coeducational university, and women could attend. Students here can be accredited in a great many majors, including education, industrial engineering, nursing, social work, and more. Because of that fact, the school has many notable alumni, including:
Gene Baker – MLB Player
Joe Bolkcom – Iowa State Senator
Joe Bush – NFL Player
Marcos Villatorois – Writer
Darrell Steffensmeier – Famed Criminologist
Luther College
700 College Drive, Decorah, IA 52101
The last endowment that Luther College received was for $164.6 million. The private Lutheran liberal arts college is a big one in Iowa, as it has about 1,744 undergraduate students enrolled. The students who do attend can expect to pay about $66k for the year. The school was founded back in 1861 by Norwegian immigrants. The school had humble beginnings, and it became more of a challenge when the school was closed for the Civil War. Then, in 1866, it had more drama when many students complained about some of the negative aspects of the school, like the cramped quarters, rigid schedule, and the lack of windows in many of the dorms.
Still, the school grew and became the acclaimed university it is today. The school is located on a huge campus and has many dorms that have been renovated over the years. Students can major in many incredible programs. There's a great music program, and the school encourages students to study abroad. There are also many great sports programs. Alumni of the college include:
Dave Senjem – Minnesota Senator
Tod Bowman – Iowa Senator
Jerry Rosholt – Author
Jacob Aall Ottesen Preus – Minnesota Governor
Aaron Sheehan – Grammy Award-Winning Tenor
Buena Vista University
610 W 4th St, Storm Lake, IA 50588
This private university in Storm Lake received an endowment of just under $129 million, which is down from the $136 million it received previously, but still a good amount. The school has just under 2,000 undergraduate and graduate students. The good news is that the tuition at the school is quite affordable when compared to other schools, at about $29k per year. The school was founded in 1891, and it is affiliated with the Presbyterian Church. Back when it started, classes were held in the Storm Lake Opera House until they opened the first official school building in 1982.
Currently, the school is quite large, and it offers 42 majors across a wide spectrum of classes. There's also an extensive Army Reserve Officers Training Corps (AROTC) program. The school has a lot of cool architecture. There's a memorial chapel, recreation center, library, and even a brick lighthouse that sits on the shore of Storm Lake. A select list of alumni includes:
Nate Bjorkgren – Former NBA Coach
Jim Doran – NFL Player
Nelle Peters – Architect
Andre D. Wagner – Photographer
Coe College
1220 First Ave NE, Cedar Rapids, IA 52402
Next on our list of the richest schools in Iowa is Coe College, which is a private liberal arts college. Recently, the school received an endowment of $98.7 million. It's a smaller school, with about 1,371 students, and many will pay about $67.5 thousand for the year. This is another very old school that was founded back in 1851, and it's also affiliated with the Presbyterian Church. When it was originally founded by Reverend Willston Jones, it was called the School for the Prophets. The school changed names a few more times before it became what it is today.
Students can focus on a number of majors. They can also enjoy the numerous athletic programs. There's also many Greek organizations, a writing center, a huge memorial library, and more. Alumni of the school include:
Bill Fitch – NBA Head Coach
Michael Boddicker – Grammy Award Winner
James William Good – U.S. Congressman
Curt Menefee – Sports Broadcaster
Fred Jackson – Former NFL player
Simpson College
701 North C St, Indianola, IA 50125
Over the last several years, Simpson College has regularly brought in an endowment of $83.1 million. This is another of the smaller schools with just over 1,200 students. The students who attend will pay just over $60k after classes, room and board, and fees. This is a private Methodist liberal arts college that also has a facility in West Des Moines. The school has a major focus on teaching the students about civic engagement.
The school was originally called "Indianola Male and Female Seminary" until 1867, when it was upgraded to college status and renamed Simpson Centenary College after Bishop Matthew Simpson. As a side note, Bishop Simpson was famous for being the minister who spoke a eulogy at the funeral of former President Abraham Lincoln. The school has a huge 85-acre campus, and students can major in many different programs. The school also has great music and speech and debate programs. Famous alumni of the school include:
Evan Tanner – MMA Fighter
Avery Craven – Historian
Alice Bellvadore Sams Turner – Writer
George Washington Carver – Scientist and Inventor
Cornell College
600 First St. SW, Mount Vernon, IA 52314
Cornell College is an esteemed private liberal arts college in Mount Vernon, which recently received an endowment of $81.1 million. The school has about 1,055 students, and they pay just under $67k per year to attend. This school was founded back in 1853 by George Bowman. However, the school got its current name in 1857. It was named Cornell College after William Wesley Cornell, who was an iron tycoon back in the day.
Cornell has a slightly different educational style when compared to many other schools. Students learn one course at a time in blocks. Every school is divided into three-and-a-half week blocks. The college has a lot of cool architecture, including the very famous King's Chapel, which contains a huge organ with over 3,000 pipes and hosts religious services. The school also has a great athletics program and thriving Greek life. Notable alumni of the school include:
Lester J. Dickinson – U.S. Congressman
Michael J. Graham – President of Xavier University
David Hilmers – Astronaut
Walter Thornton – MLB Player
Dale O. Thomas – Wrestler
Central College
812 University, Pella, IA 50219
Central College recently received an endowment of just under $80 million. The school, which has about 1,139 students, will cost them about $35k for their classes and room and board. This is another very old school that was established in 1853. It's a private college that's connected with the Reformed Church of America. The very first class at the college had 37 students. Today, the college sits on a sprawling 130 acres. It sits about two minutes from the largest lake in Iowa, and it's near Des Moines.
There's a lot to do at Central College. There's a thriving Greek life community and over 100 clubs and activities for the many students. The school has many large and impressive buildings, including the Maytag Student Center, which recently had a $3.1 million renovation. There's also the Vermeer Science Center, which underwent a $20 million renovation in 2003. Then there's the cool Central Market, which is the main dining facility. It's designed to look like a European marketplace. Some notable alumni of the school include:
Steve Bell – TV Reporter
Cory Synhorst SerVaas -Inventor
Harry Smith – TV Reporter
John Hospers – Former Presidential Candidate for the Libertarian Party
Conclusion
This is your list of the richest schools in Iowa and the details about all the educational splendor they offer to the bright-eyed students who attend every year. Many of these schools are quite old and distinguished, which often explains their cost and value. Consider any of these fine institutions if you hope to plan to attend college in this neck of the woods.
The image featured at the top of this post is ©Ken Wolter/Shutterstock.com.